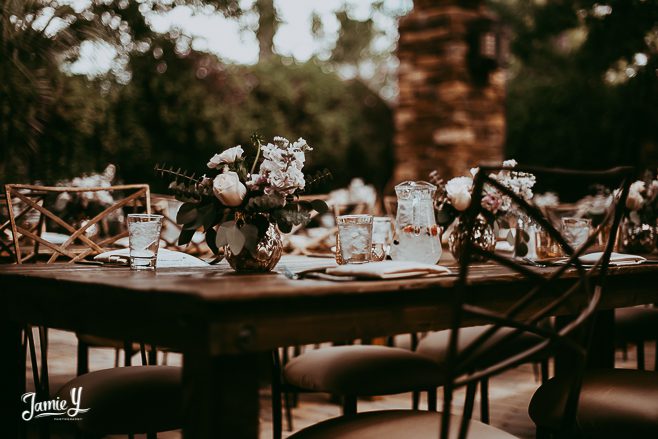 Weddings At Red Rock Country Club. Red Rock Country Club is a golf course and country club venue in the west area of Las Vegas. The flagstone and brick clubhouse overlook the Las Vegas Valley.
This luxury wedding venue in Las Vegas has views of the Las Vegas strip, mountains, and a golf course. With indoor and outdoor fireplaces and two terraces, it is the perfect venue year round.
Red Rock country club hosts weddings and elopements any day of the week.
There is a front outdoor terrace as well as an upper level terrace on the back side of the country club. Both terraces make the perfect place for a cocktail hour as well as outdoor lounge during your reception. Surrounded by greenery, you feel worlds away from the hustle and bustle of the strip.
Not only is the location one of the top in town, but their Director of Catering is one of the best. Gina is very hands on and makes sure that you are taken care of from the planning stage all the way up to the wedding day.
Check out some images of events and weddings at this number one luxury country club in Las Vegas. The indoor reception area has great natural light and neutral tones.
The outdoor terrace in front of the club house is perfect for cocktail hour or even your bridal shower.
Their on site catering is delicious as well. Full service bars inside. Everything you could need to make your dream golf course wedding a reality.
Ceremonies take place outdoors overlooking the sunset and mountains. With a beautiful archway that can be decorated with flowers and more.
Weddings At Red Rock Country Club
To contact Red Rock Country club, their website can be reached here.
Their contact information is
702-304-5696
2250 A Red Springs Drive, Las Vegas, NV 89135
To see events and weddings photographed at this location click the links below
Bridal Shower On Outdoor Terrace
XO-Jamie
If you want to talk about wedding photography at Red Rock Country Club, contact me here.