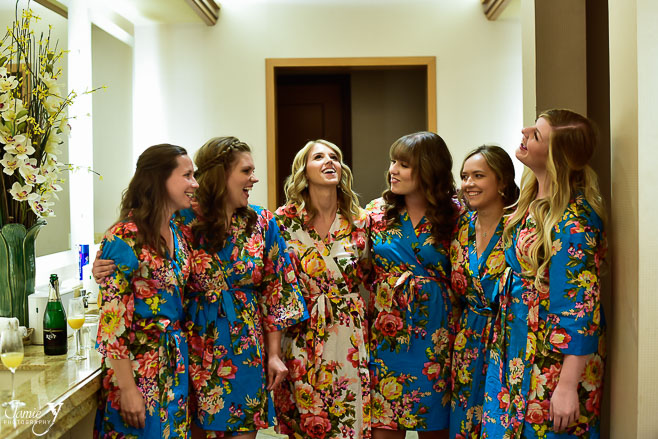 Where o where do I begin with this beautiful couple and their beautiful wedding.  Well, first off, I did their engagement photos awhile back and you can view those here.  Mitch and Emily have known each other since they were in elementary school.  Their families have been very close, both owning lake houses on the same lake.  Mitch was actually great friends with Emily's brother first.  From what I gathered during the toasts at the wedding, Emily has had her sights set on Mitch from a very young age.  Some speakers talked of diary entries all the way from 4th grade.  In high school Emily & Mitch started spending more time together and eventually started dating in his senior year.  He proposed to her at the Lake where they also had their first kiss.  It is a very special place for them.  During their engagement they have both been attending school full time, only just finishing up a month or so before the wedding date.
Mitch & Emily are both very active in their church.  More than half of their wedding guests are people from their church.  They spent the day being surrounded by people who have loved and supported them through their lives.  It was truly a magical day.
The day started off with the girls getting ready in their matching robes at the ceremony and reception venue, Red Rock Country Club.  Emily & Mitch opted to do a first look and that was held at a nearby amazing outdoor location called Spring Mountain Ranch.  We did bridal party photos there as well and headed back to the country club to get ready for the ceremony.  The ceremony was outdoors with an amazing arch, one of the prettiest I have seen.  During the ceremony Emily was soooo excited leading up to the announcement of them being husband and wife.  The whole day she was so happy and full of joy.  As you can see there are many pictures of her laughing and smiling throughout the day.  The reception was filled with amazing decor, numerous touching speaches, great dancing, even a little Ice Ice Baby rendition by the bride and groom.  The night ended with the perfect exit to the perfect day with sparklers as they got into the limo.
This was seriously one of the most beautiful weddings I have ever photographed and the amazing team below helped make that happen:
Day of Wedding Coordination: Scheme Events
Ceremony & Reception Venue: Red Rock Country Club
1st Look Location: Spring Mountain Ranch
Flowers (And that amazing arch): Layers Of Lovely
Cake & Desert Table: Peridot Sweets
Wedding Dress: Olia Zavozina
Shoes: Louise Et Cie
Videographer: NP Films
To see even more from their fabulous wedding make sure to watch the slideshow below.
XO-Jamie
Emily & Mitch from JamieY Photography on Vimeo.