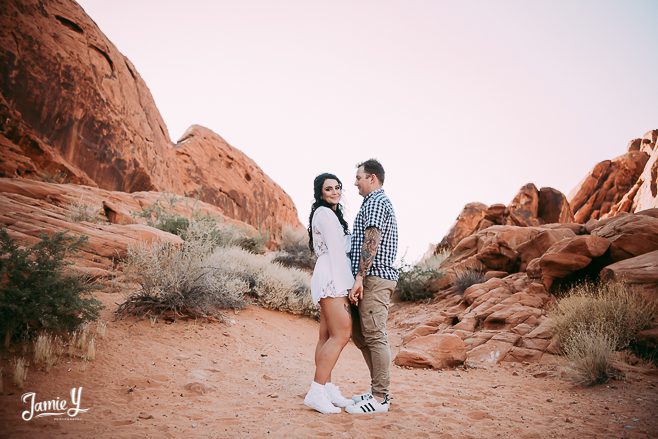 Heather & Riley, these two hold a special place in my heart.  I got to spend two days with them earlier this month and it was pretty amazing.  Our adventure together started at Valley of Fire for their engagement photos.  I am going to share most of their story on their wedding photo post coming in the next week.  However, so you kind of get what the sign is all about at the end, I will share just a bit.  Heather is a member of our U.S. military and Riley is a member of the Australian military, which is where he is from.  The two of them met in Kandahar Afghanistan.  They are both still active duty and have maintained a long distance relationship for some time.  These two don't get to hang out as often as most couples do.
We played around a bit with some fun things during our shoot.  Heather brought two smoke bombs, which we may or may not have been allowed to use on top of a mountain at Valley of Fire.  It was the no light kind and we were super safe though.  Heather also had a great sign made from an artist on Etsy.  Perfect way to announce the wedding to friends and family back home.  I also had an idea to use firework fountains in some portraits.  We didn't light those in the park.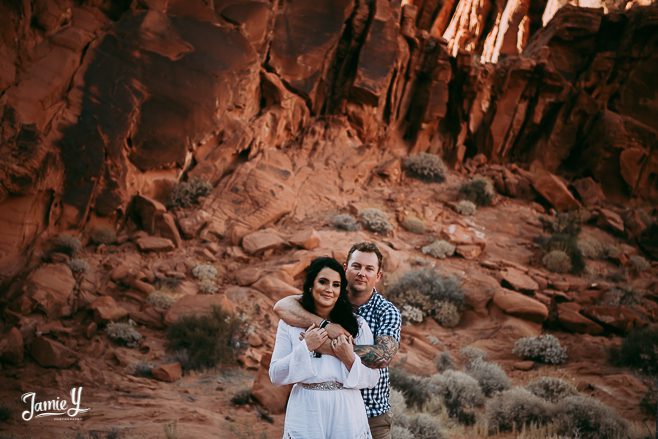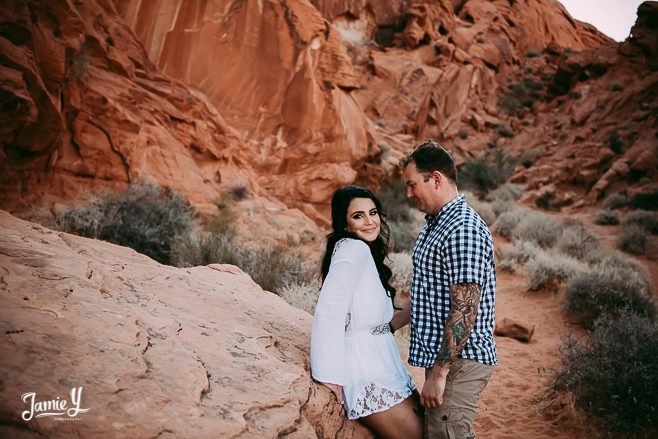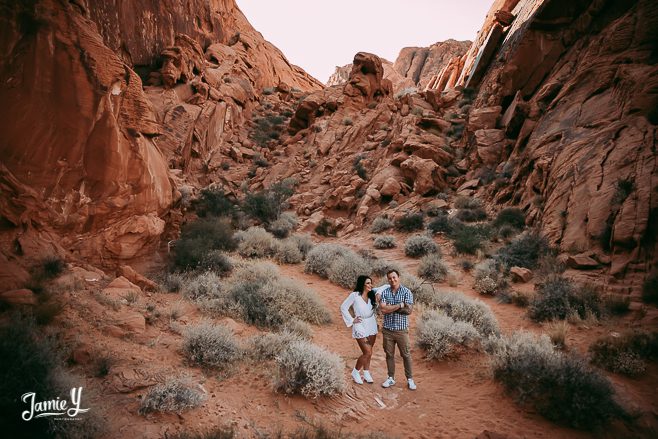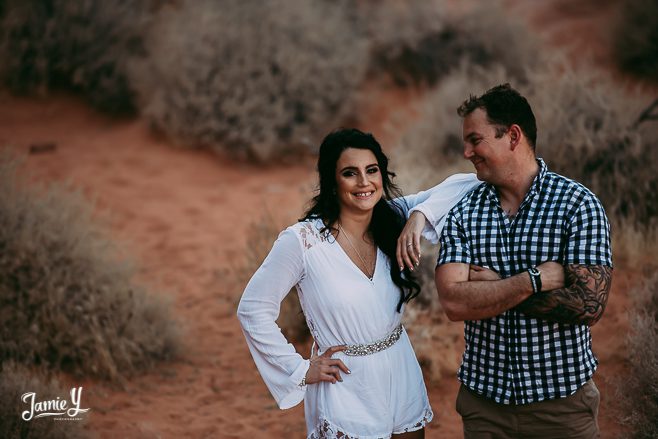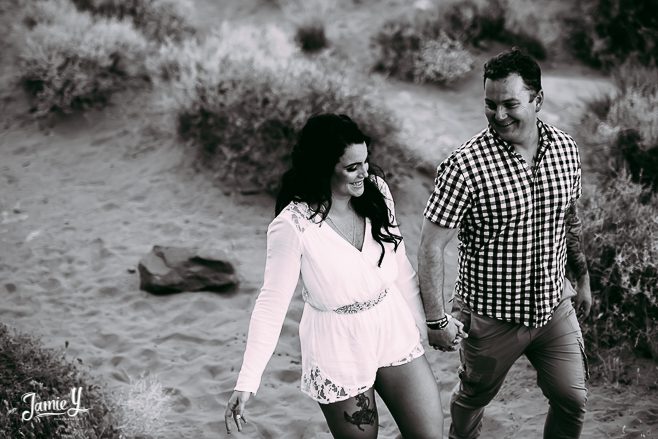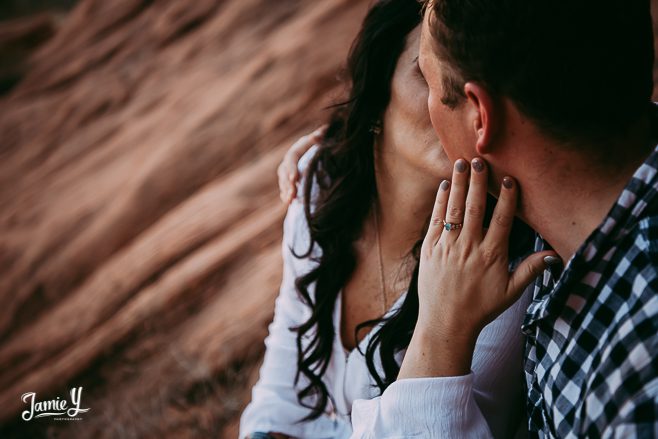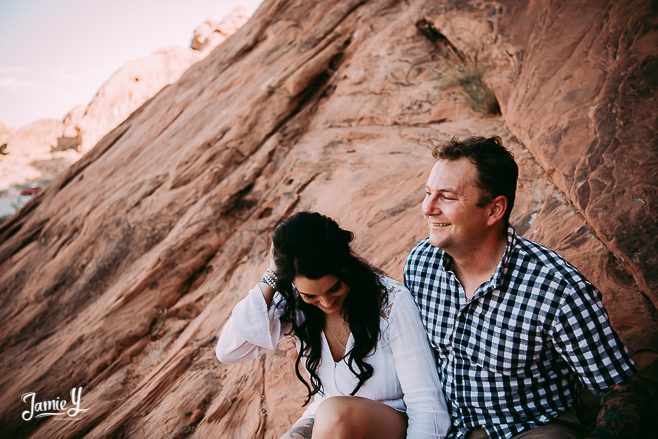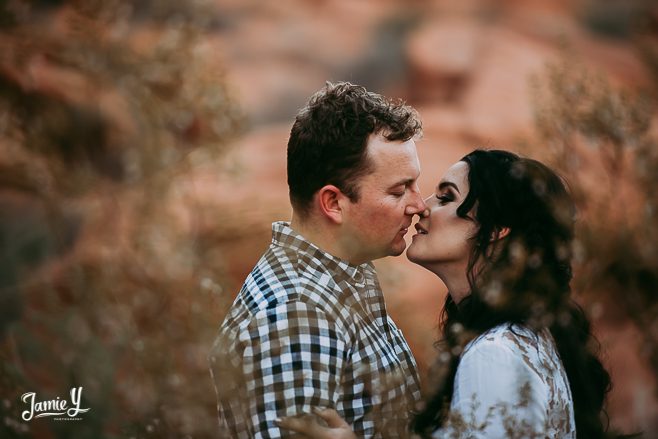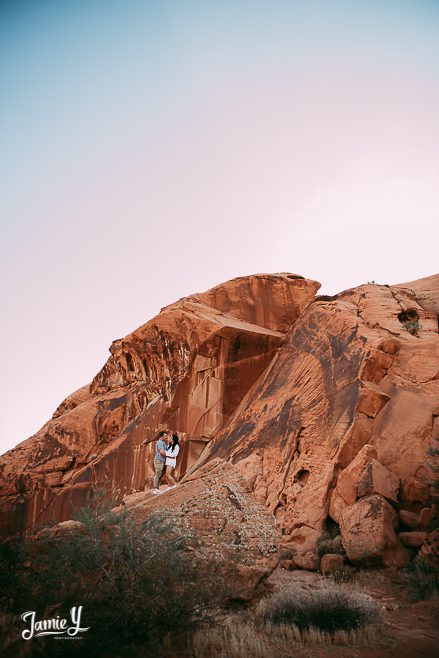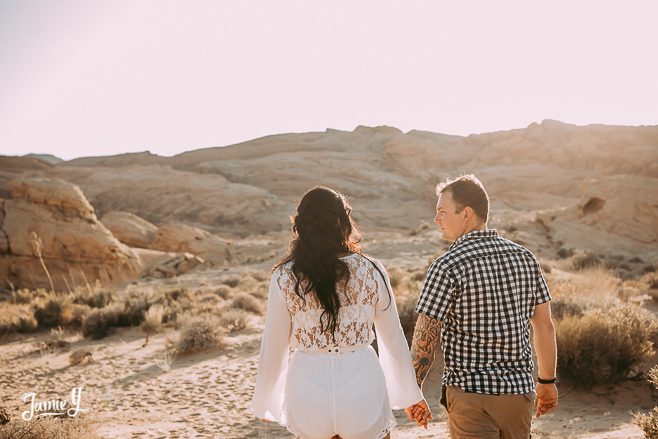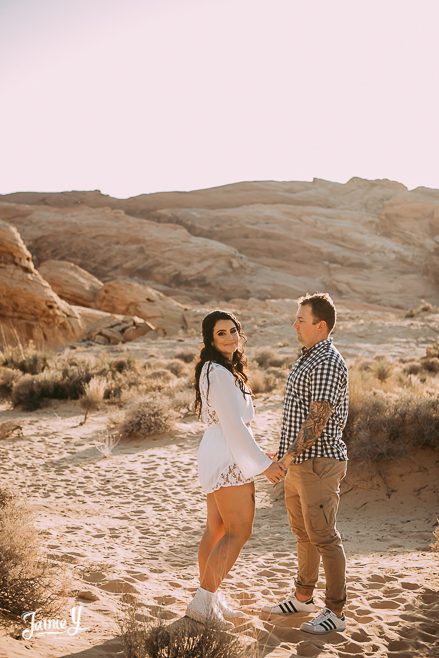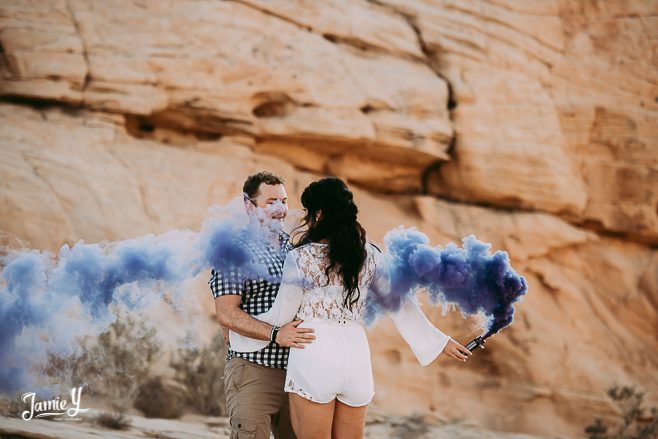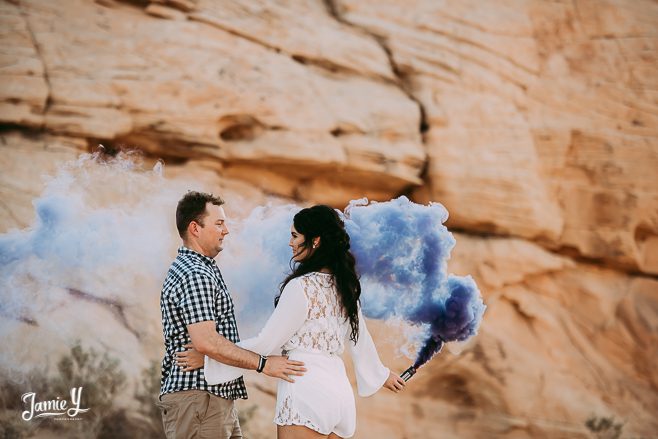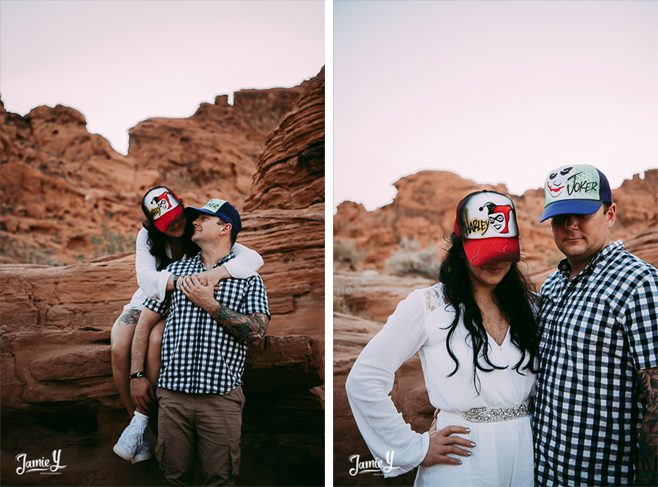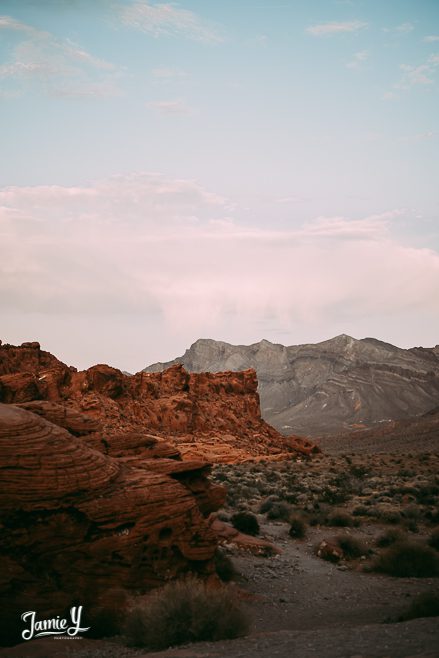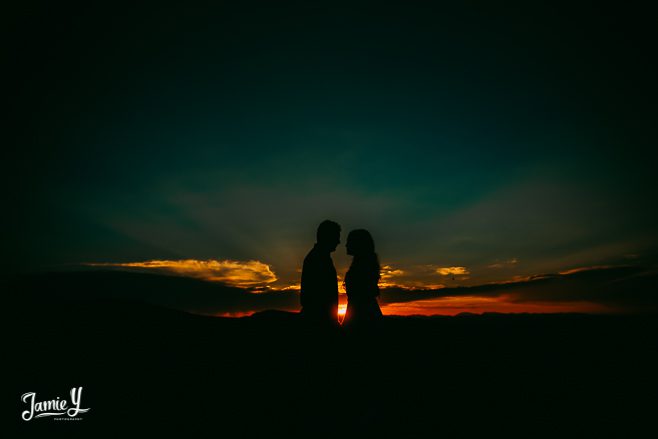 We witnessed a pretty epic sunset on our way out of Valley of Fire.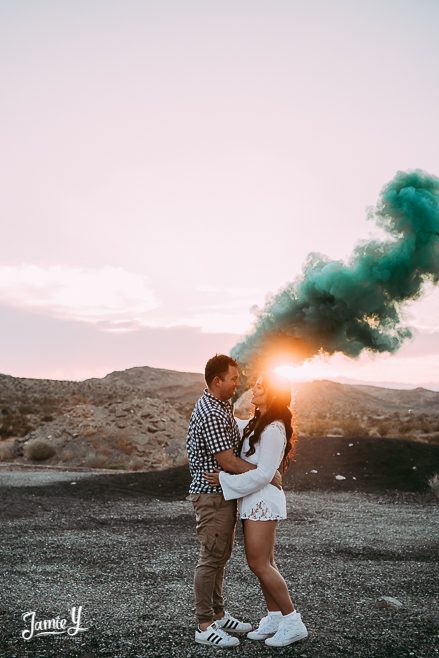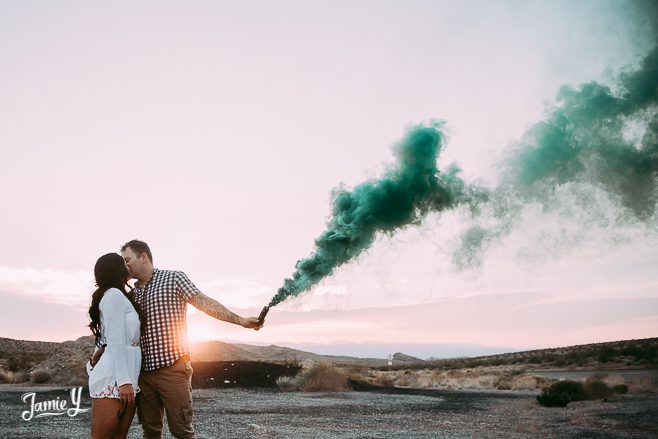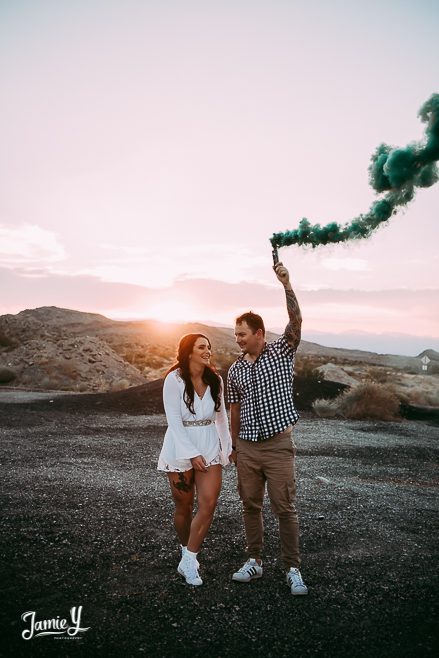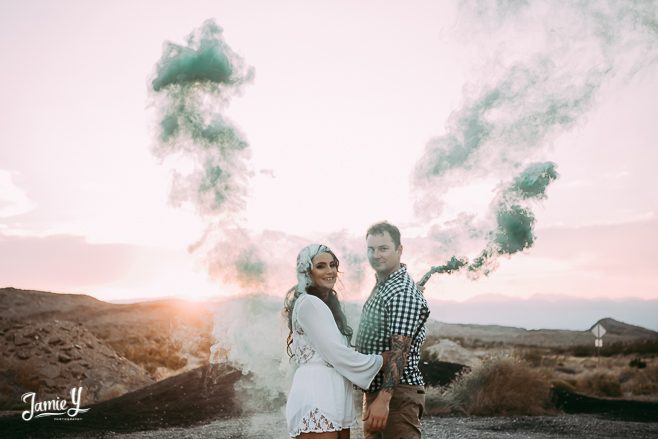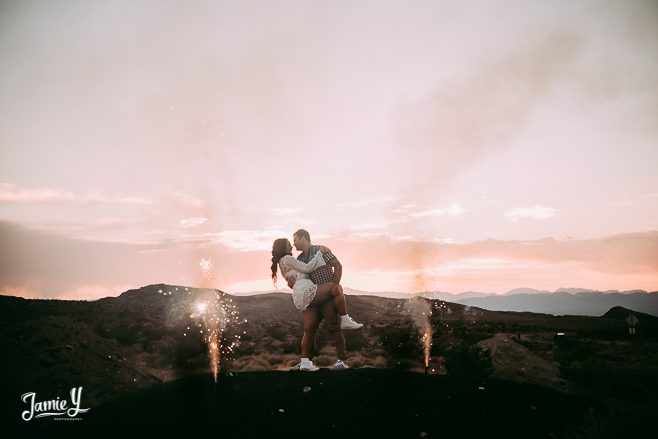 This was my first time trying to photograph portraits with fireworks and I had no idea how it would turn out.  On the way up to Valley of Fire there is an Indian reservation which sells the illegal fireworks.  There is a huge desert lot next to the store and there was thousands of used up fireworks all over the ground.  I knew we had to use that spot on the way back down and we did.  It was perfect.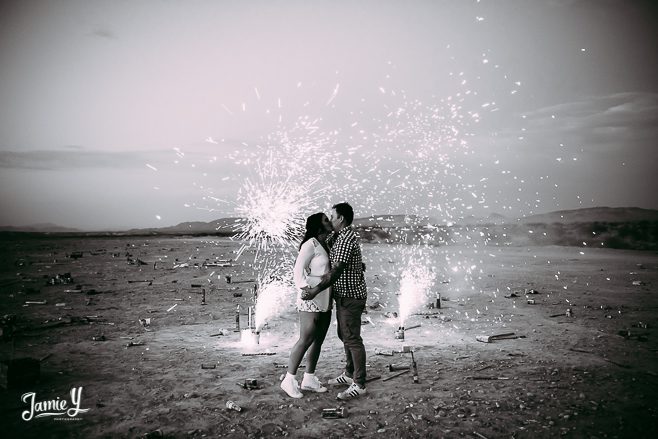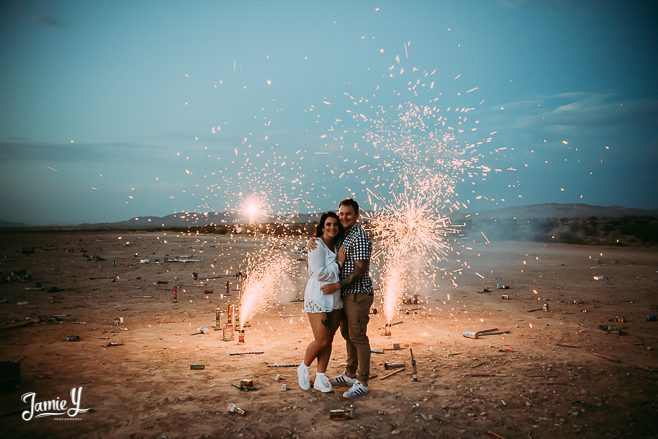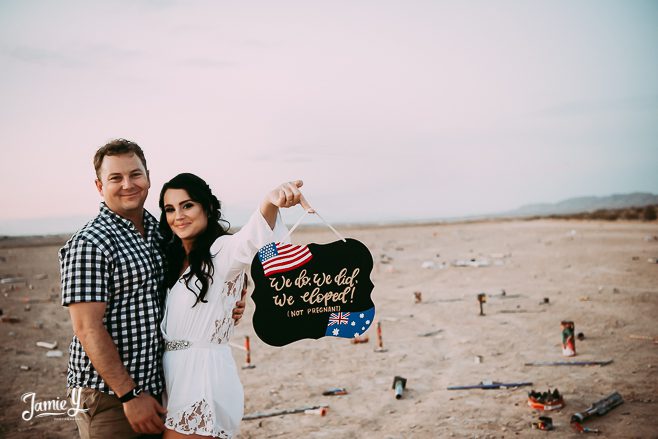 I literally cannot wait to get started on their wedding day images and share more of their story with everyone.  They are such amazing people and I am so thankful to have documented this huge milestone for them.
Hair & Makeup by the talented team at Makeup In The 702
To see even more, watch the slideshow below.
XO-Jamie
Heather Riley Engagement from JamieY Photography on Vimeo.