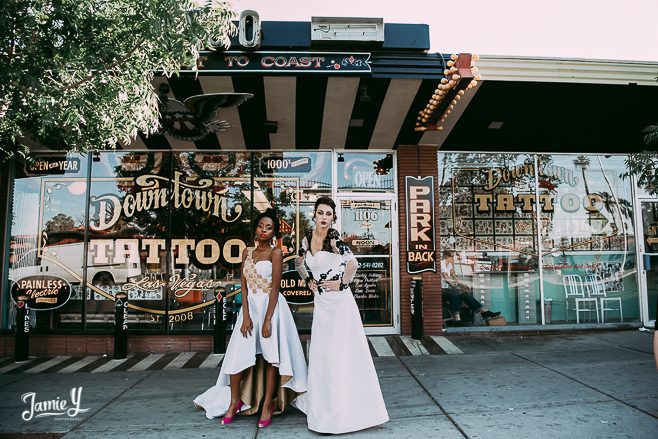 Roberta Frey is a wedding dress designer based out of Arizona.  Recently, she was chosen to be on the show "Fix My Brand" with Ali Craig.  This is shoot 1 of 2!  For this session she wanted the edgy look that the Freemont East area is perfect for.  Her tattooed models Arielle & Sabrea were amazing!  The dresses are truly beautiful works of art!
We took a few photos in front of Downtown Tattoo before heading further into the Freemont East area.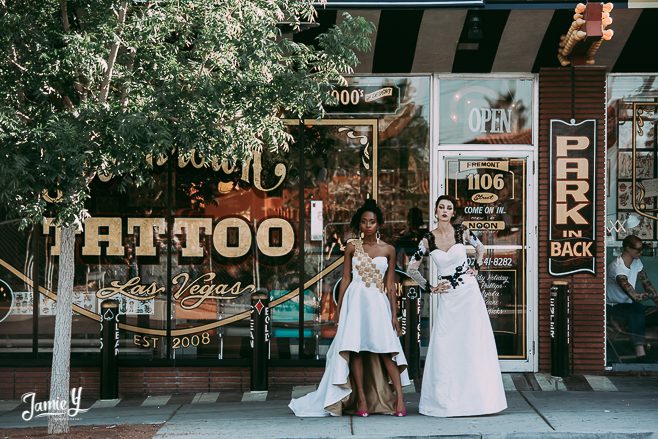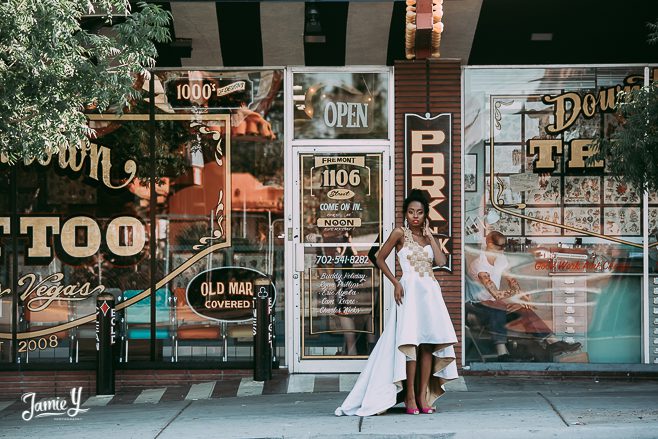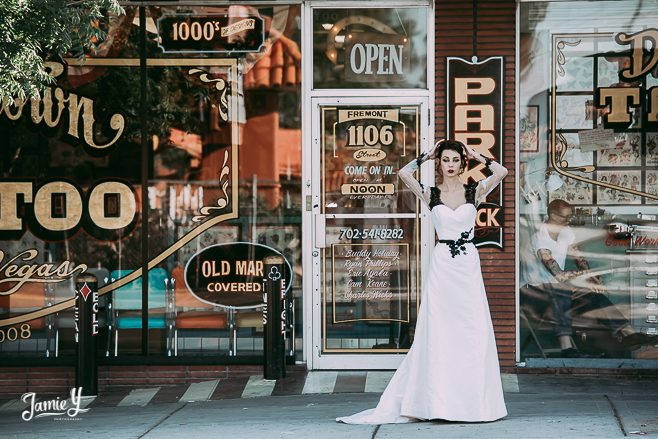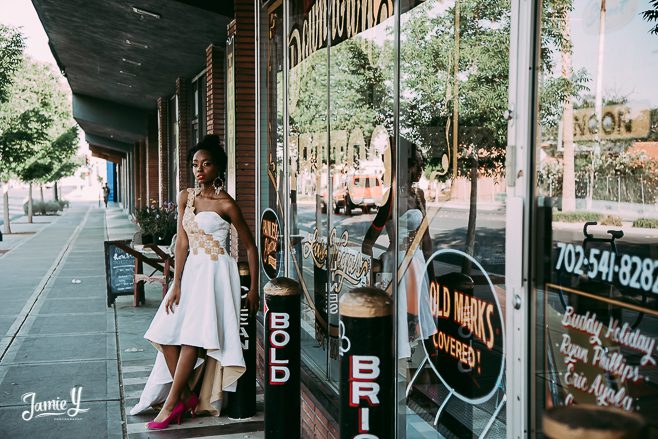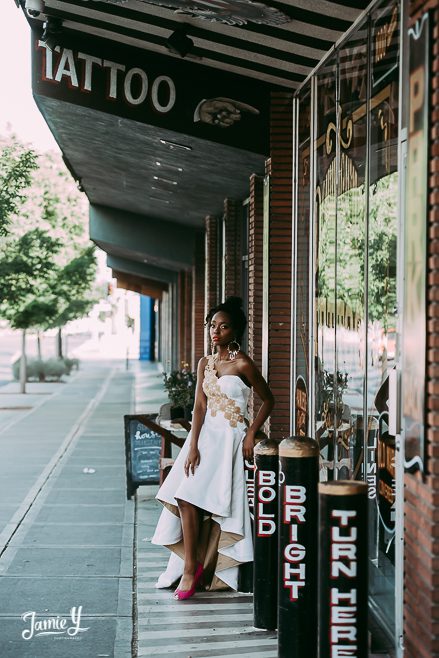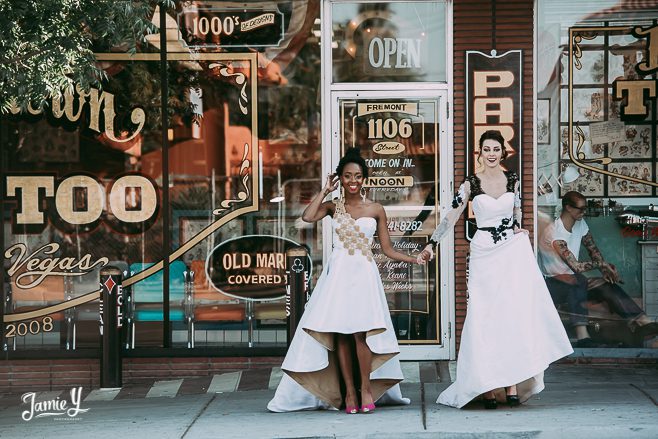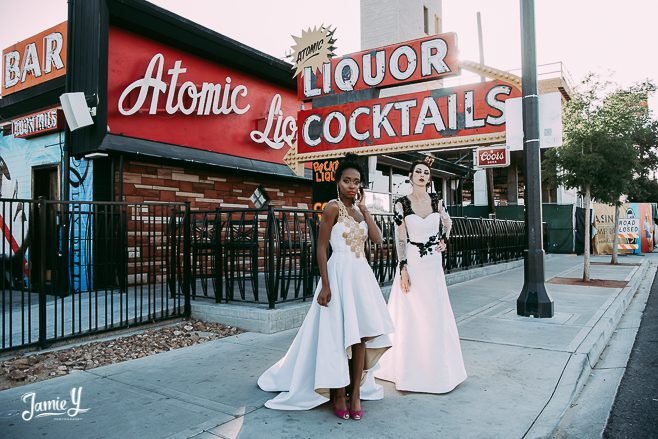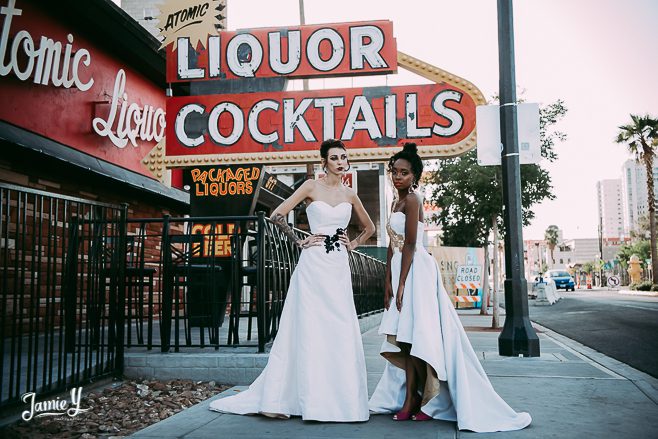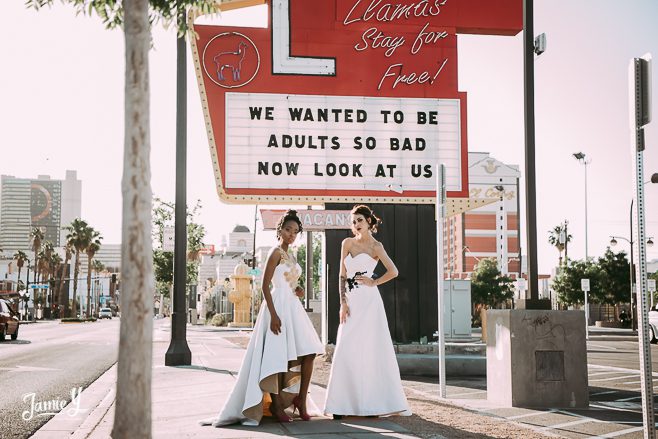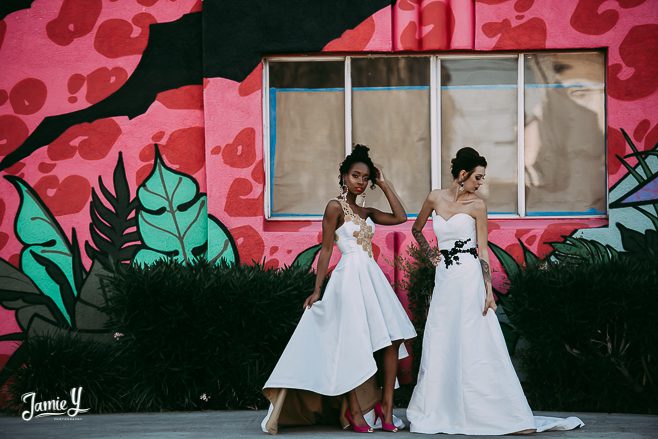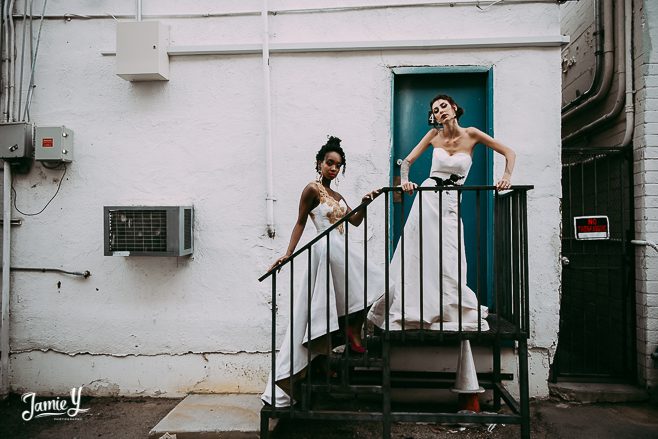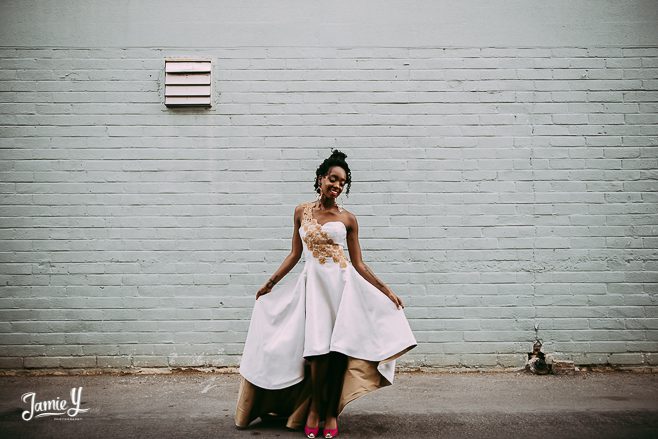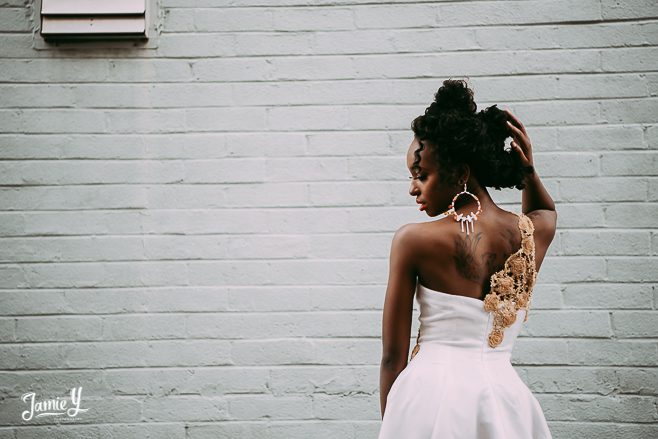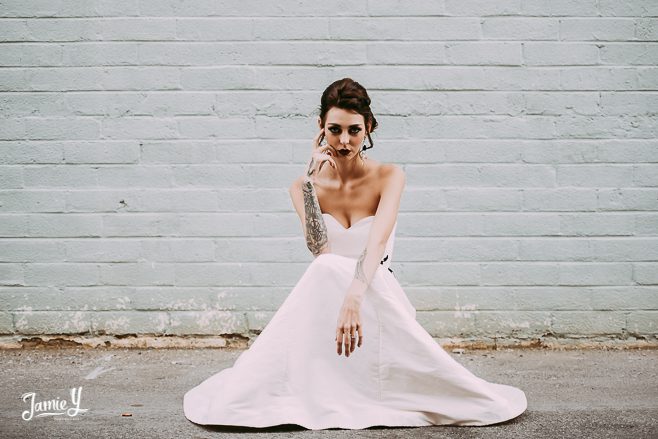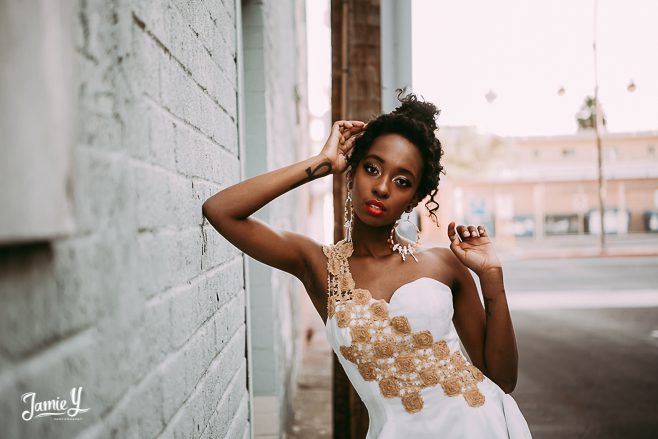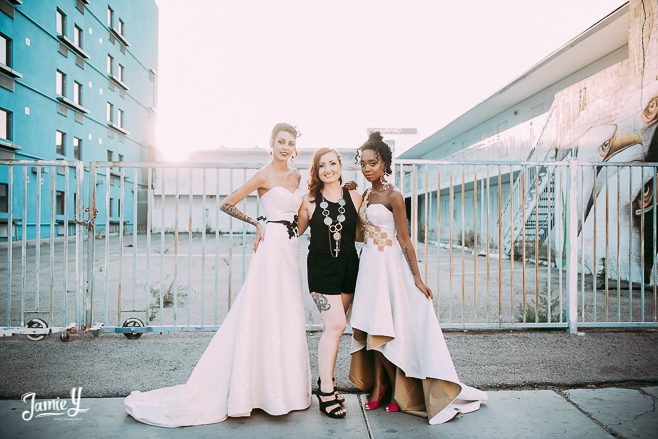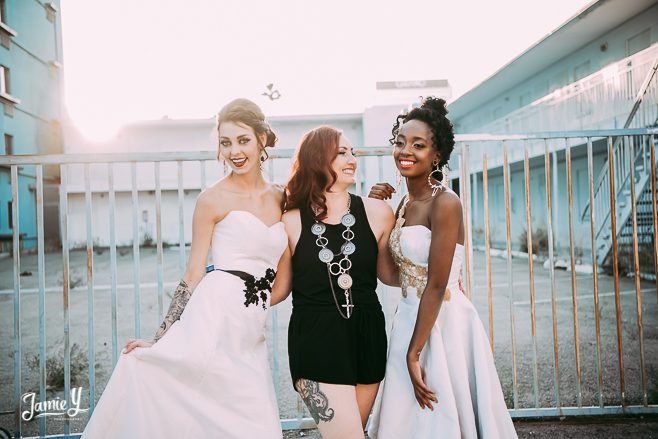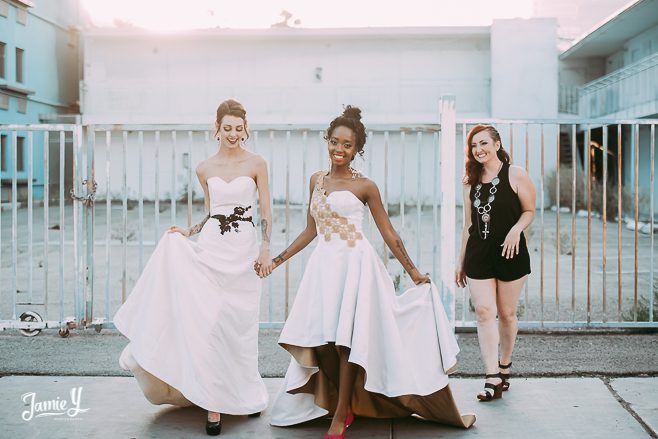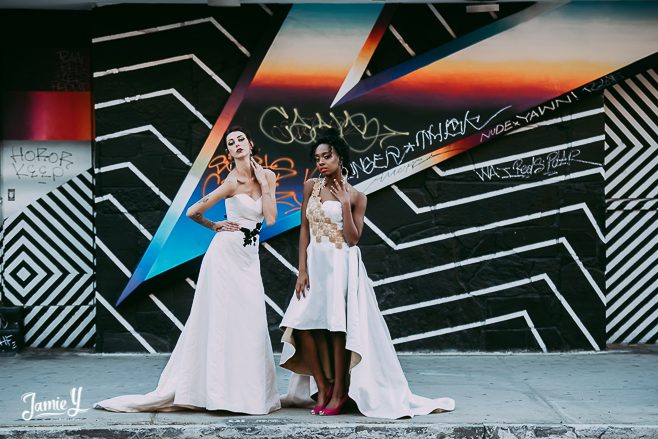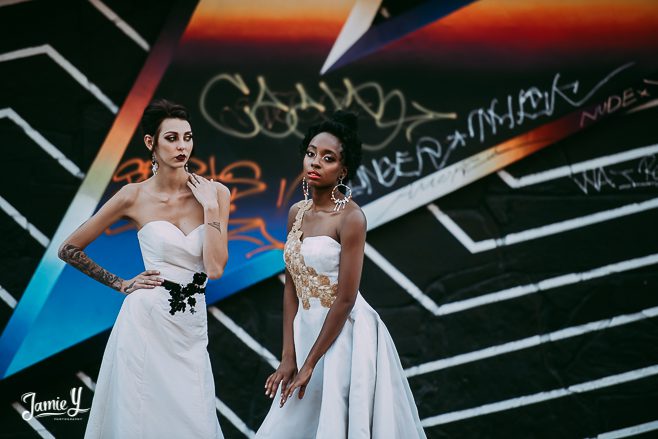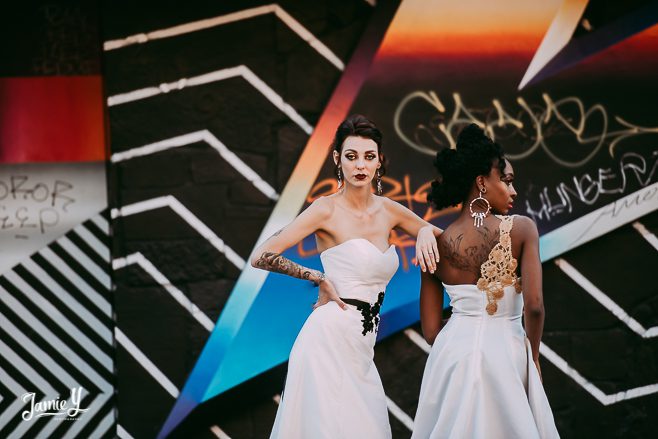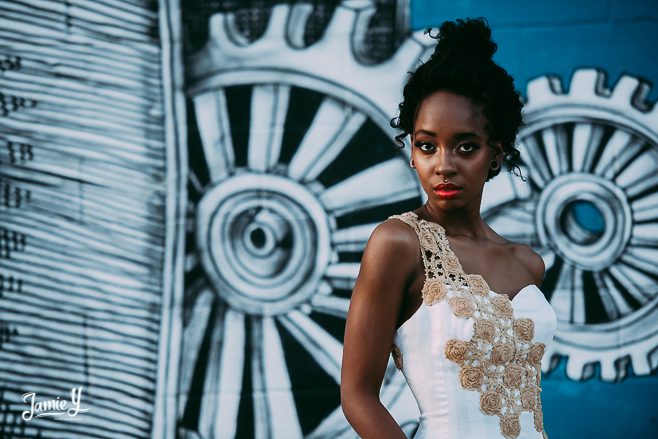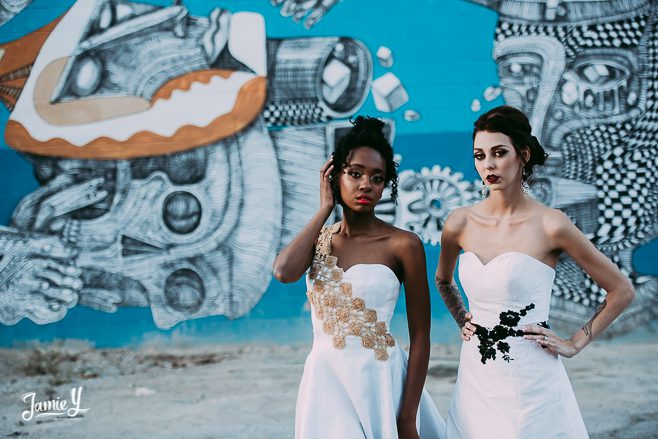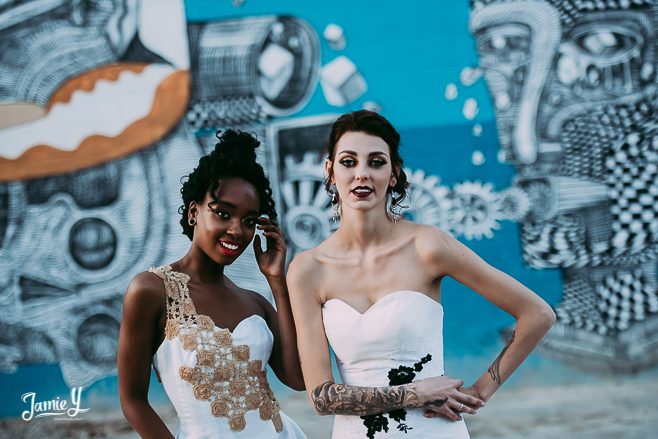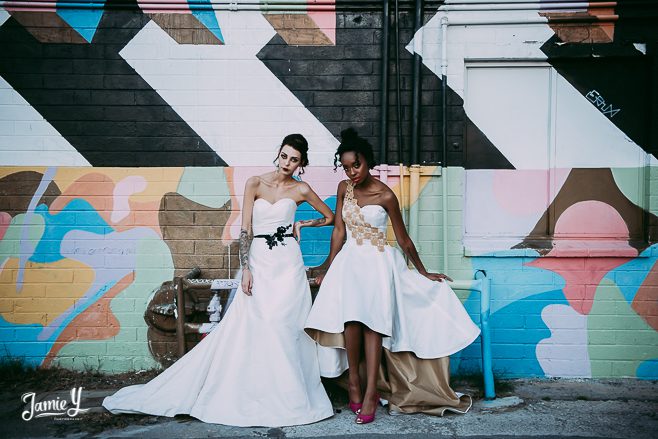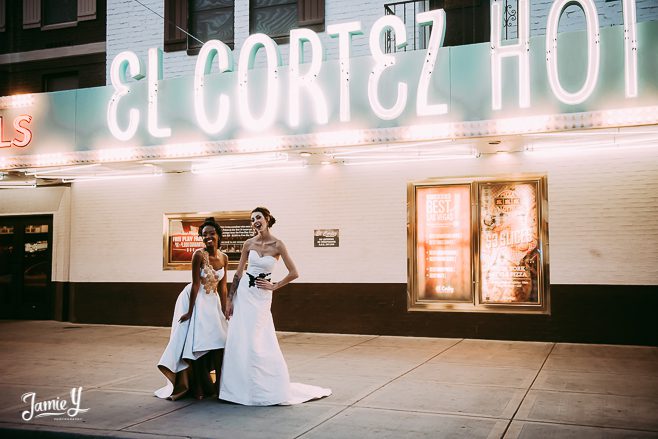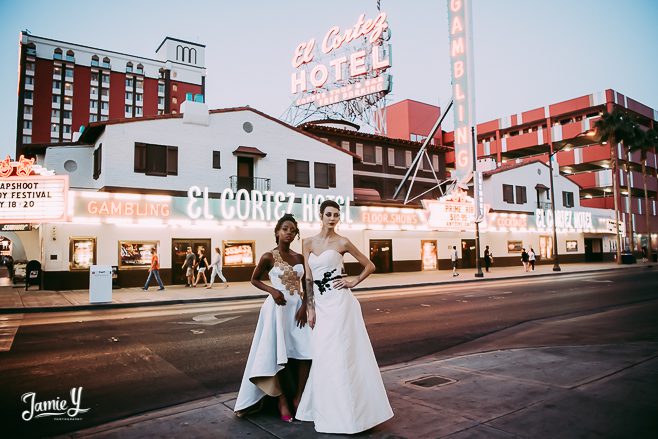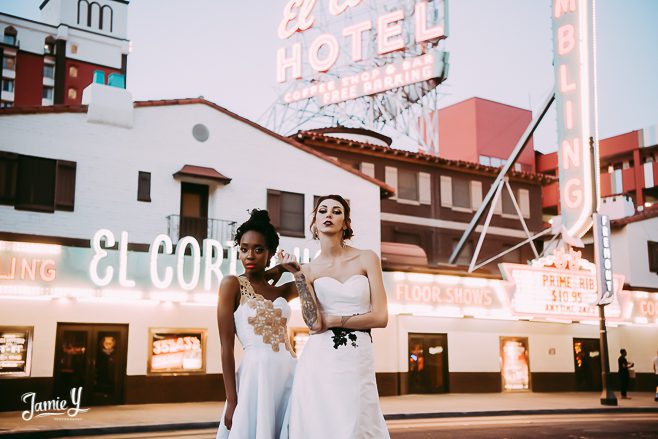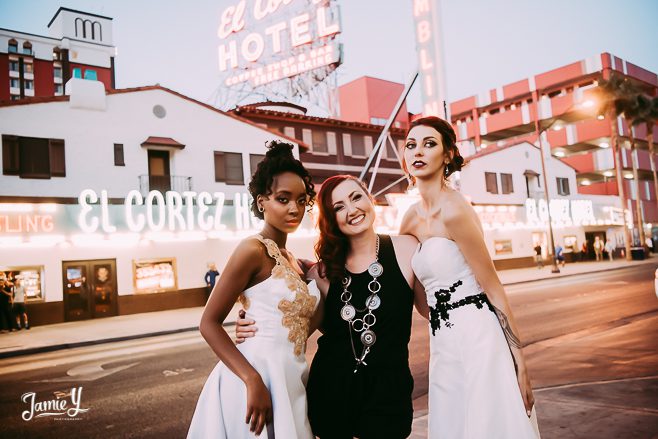 This was my first time photographing actual models and it was a blast!  Stay tuned for another shoot I will be posting soon from Arizona!
Hair & Makeup: Amelia C. & Co.
Check out the show here! FixMyBrandAliCraig.com