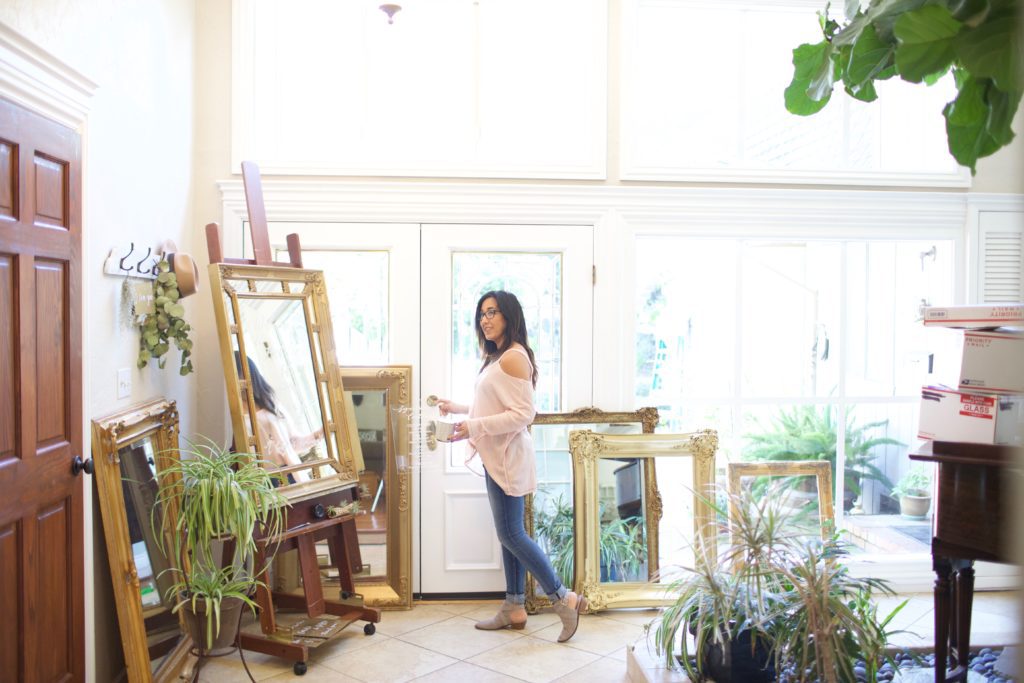 Today's blog post is something I haven't done in awhile.  It is a feature about a talented wedding vendor, Palette And Ink!  Back in October, when I photographed Alexis & Nathan's wedding, I fell in love with Alexis's hand painted leather jacket.   I started following the designer on Instagram and became a huge fan.  I just had to share her talents with the people who read my blog because I am sure you all will love her and her work as well.  I am pleased to introduce you to Mariko with Palette And Ink!
Tell me a little bit about yourself and your business.   I'm a sign painter based in the Bay Area
near San Francisco and my company specializes in custom hand painted items. We paint almost
exclusively for weddings and events but also do artwork and menus for local coffee shops,
restaurants and businesses.
What prompted you get started in the wedding industry?  I was a wedding photographer and
photo shoot stylist before I was a sign painter, so I've seen firsthand how beautiful signage can
elevate a wedding from simple to stunning. I believe hand painted signs are a beautiful final
touch that when done well can make the event feel cohesive and well thought through from
start to finish.
What are your favorite products that you offer?  Seating charts and welcome signs are our
specialty, and we take a lot of pride in them because they are so time intensive, highly detailed
and bring such a "wow" factor to the wedding. But I also love all the little thoughtful signs that
take the creative displays like dessert or food tables, guest book area or cards/gifts areas to the
next level. Oh and bride's jackets! They are a current favorite because they add a whole new
dimension of style to wedding attire!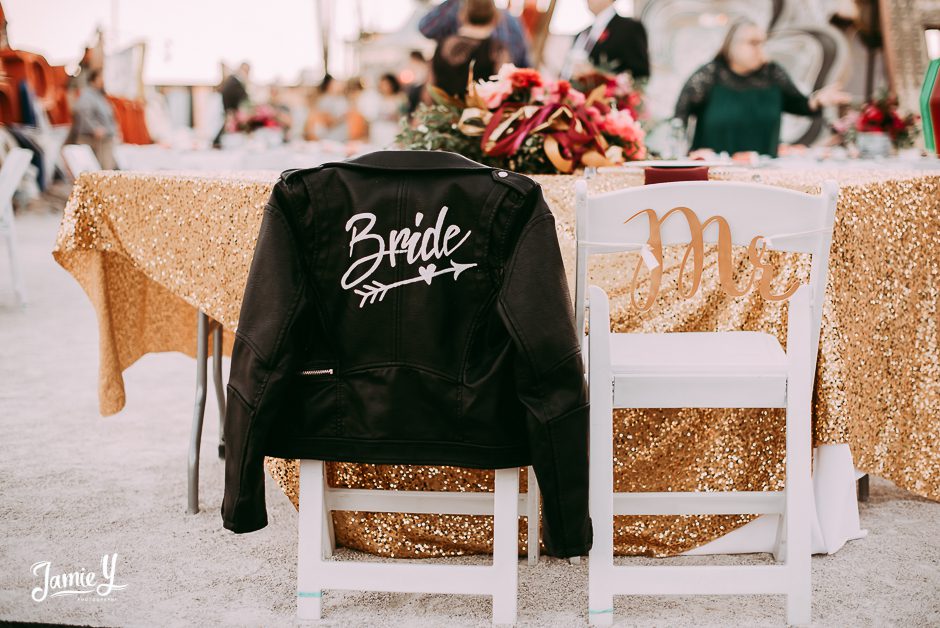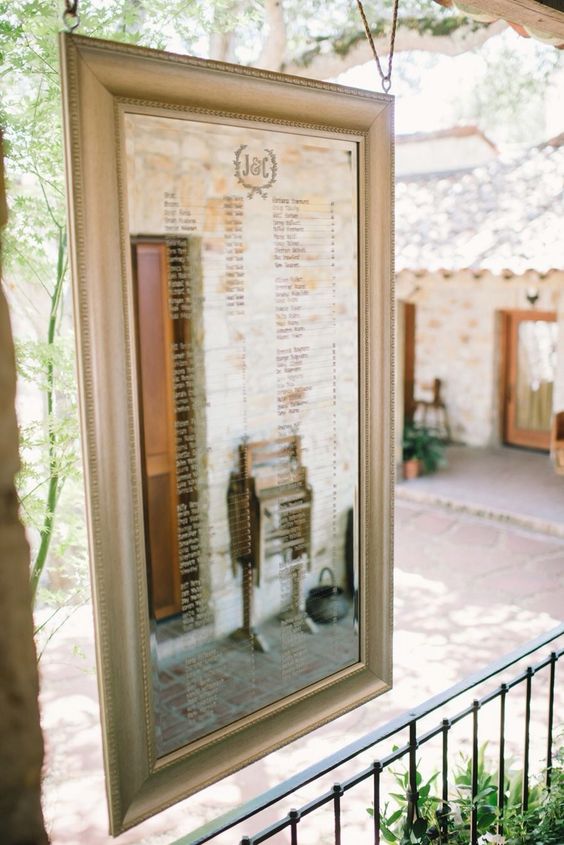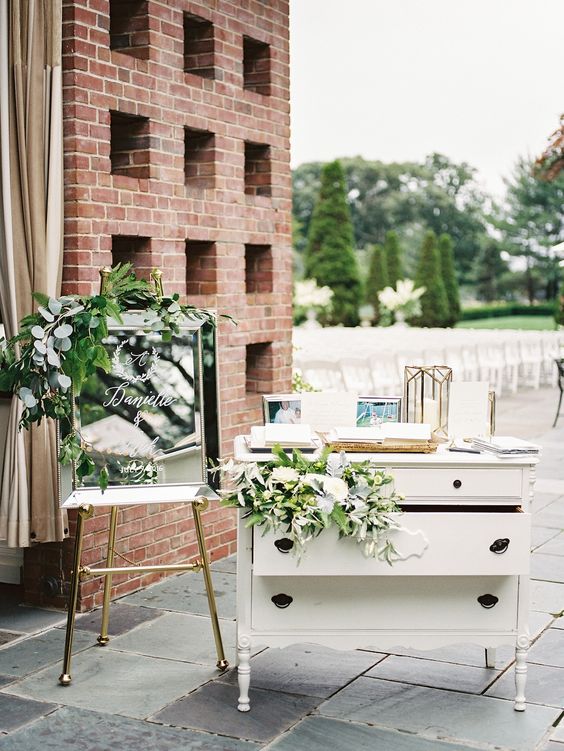 What makes you stand out in your field? We take particular pride in our customization and
personalization of every single piece we create- nothing we sell is pre-produced. We connect
with each customer on a personal level to determine their unique wedding style and signage
needs, then take them step by step through the creative process together.
What is the basic process for somebody to order a product from you? Every order starts with a
conversation about their wedding style, colors, venue, etc, and we recommend products based
on what kinds of signs they are looking for whether that be an elegant mirror, an ultra sleek &
modern acrylic piece, something in a vintage frame, a rustic wood piece, a fun chalkboard or
something romantic on fabric. Each design evolves from this collaborative process with the
customer which produces a one-of- a-kind product that is unique to them every time.
Explain and show an image of your 3 favorite products that you have made?  That's a tough one so I'll speak in generalizations. My favorite "canvas" is clear acrylic, also known as lucite or plexiglass. Not only is it romantic and dreamy, showing off it's surroundings beautifully, but it's also unbreakable, making it easy to pack and ship. Since we ship all over the country, that's a big deal!

My 2nd fav would be anything repurposed like reclaimed wood and antique frames.  I'm resourceful to the core and there's something thrilling to me about taking something discarded and turning it into a work of art. I embrace the little imperfections found in old barn wood or the patinas in vintage frames that have developed through years of weathering.  

And 3rd there's nothing quite as elegant and timeless as a sign painted on a mirror. And back to my resourcefulness- I always point out to customers that mirrors are not only beautiful pieces for their wedding day, but an investment for their homes. Although our painting is permanent it can be removed after the wedding with a razor blade!

Any tip or word of advice for couples?

 In regards to wedding signage, DIY is wonderful and I encourage doing projects together that you can be proud to display at your wedding. I even teach classes on how to create your own signsI think it's really special when couples pour time and effort into adding personal touches to their wedding day by creating things with their own two hands. My advice is pick and choose. Hire a professional for the big pieces that could potentially overwhelm you. Things like large welcome signs, timelines, wedding programs or seating charts take a lot of time and preparation and can look very sloppy if they are not well thought out and properly executed with the right materials. Seating charts and timelines in particular have to be done last minute and can add a lot of stress as wedding week approaches.  We've had brides come to us in tears because they thought they could pull it off only to find they are much more complicated that they imagined.
What's your favorite place to hang out on social media and how can our readers find you? I'm most active on instagram at @paletteandink, where you'll not only see projects we're up to, but also get a glimpse into my personal life. You'll see I'm passionate about fitness and health, and am also a musician and photographer. Plus I sneak in a proud grandma post here and there! My facebook name is the same, and if twitter is your thing I'm @marikogiverink.  Our entire portfolio is up on pinterest (pinterest.com/paletteandink) where you can view almost every sign we've ever painted.
Image above on stool by Website: elisenicolephotography.com  
I highly recommend you follow her on Instagram or wherever you spend your social media time.  She does such amazing stuff and I hope to have more weddings that include her amazing work.
XO-Jamie