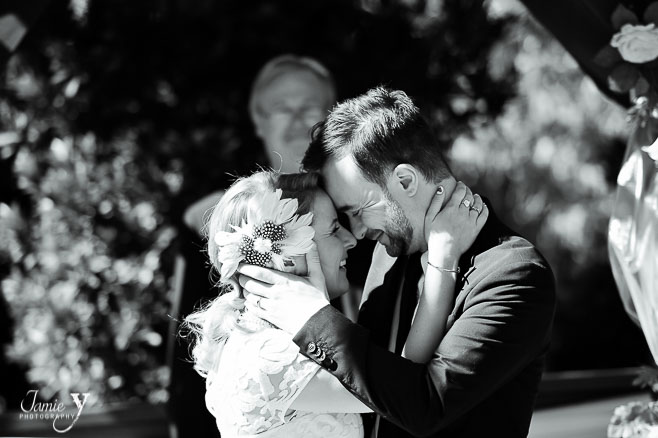 Lauren & Steve met at work and they had to sneak around for 3 months until Lauren found a new job.  There was no proposal per se, after being together long enough that they both realized that they wanted to be together for the rest of their lives, Steve had joked about running off to Vegas, just the two of them, no friends, no family.  Little did he know that this is exactly what Lauren wanted.  Traditional weddings, with traditional dresses, and traditional locations are for traditional girls.  Lauren is not a traditional girl so neither was her perfect wedding.  She wore a short white dress made by the amazing Ted Baker with some Kate Spade heels in blue.  Her nails were fabulous with hearts on each one.  To top it all off, she had a stylish animal print purse.
Lauren & Steve are from the UK and traveled to Las Vegas for their intimate non-traditional wedding.  The ceremony was held at The Grove on the outskirts of town, no guests, just them.  After some champange, we travled down to the old Vegas on Freemont street.  We took lots of amazing portraits in fun artsy locations while the two of them glowed in that newly married joy.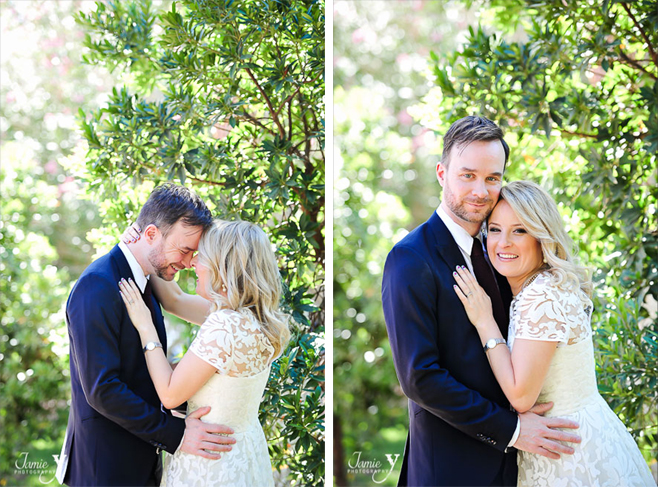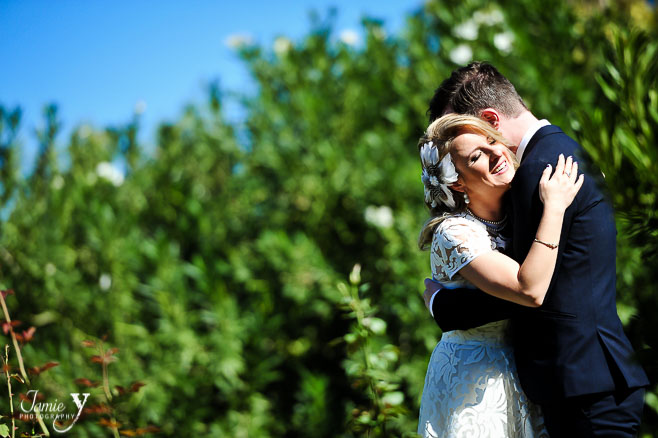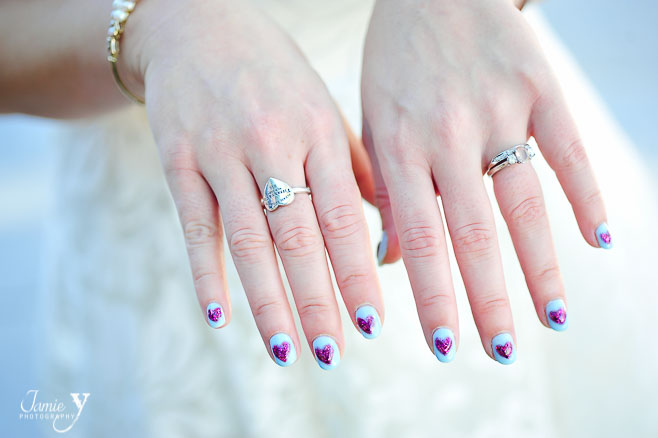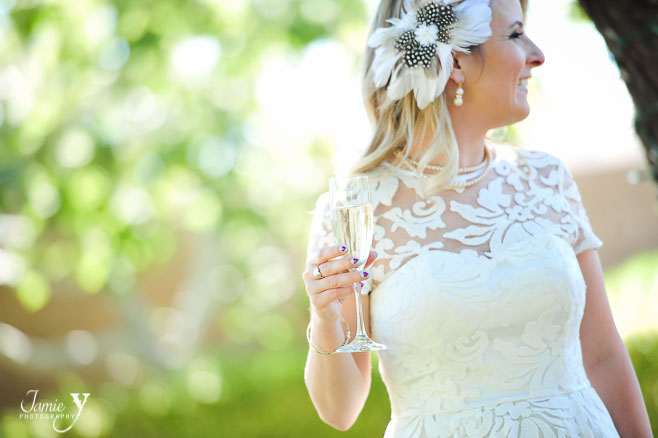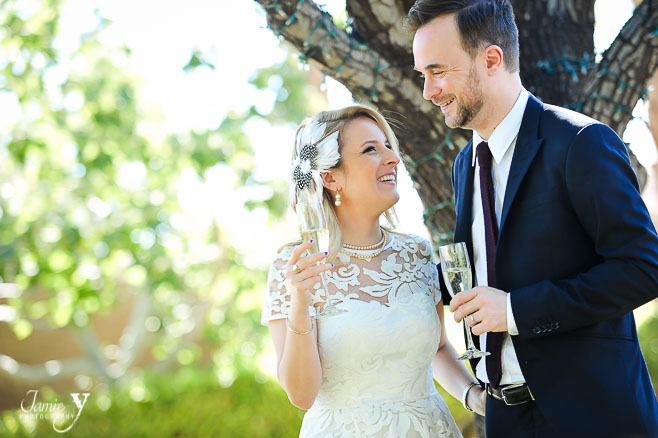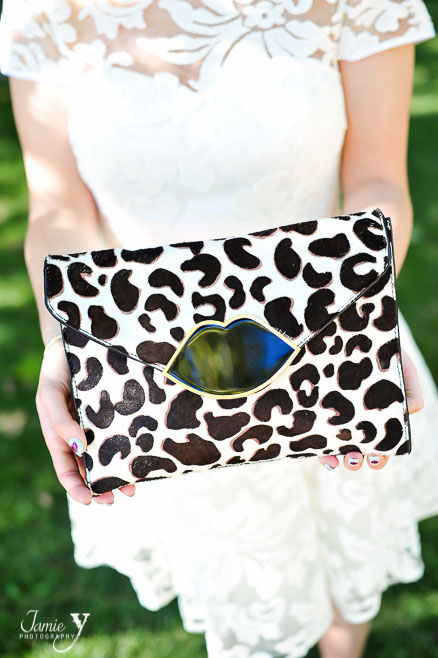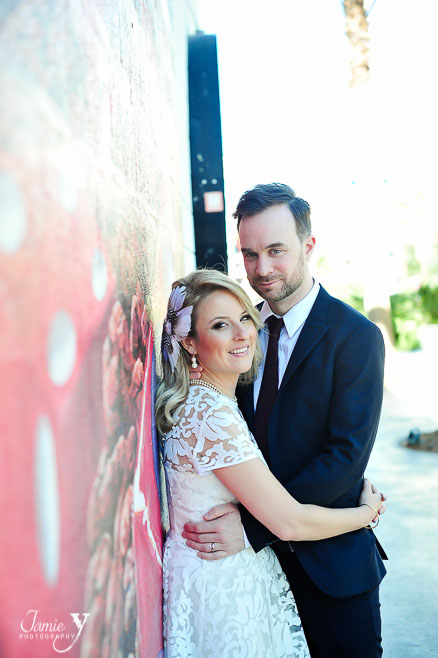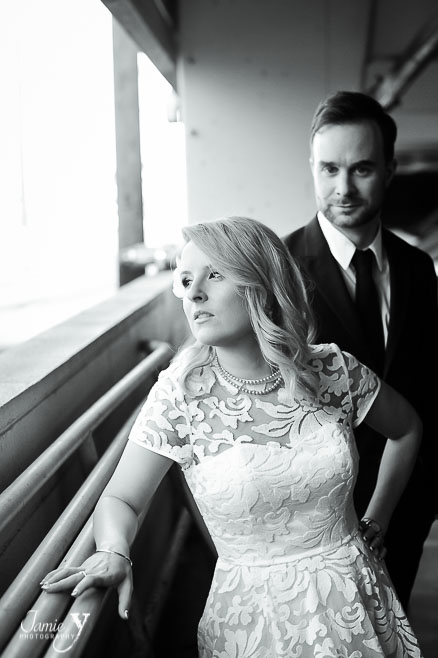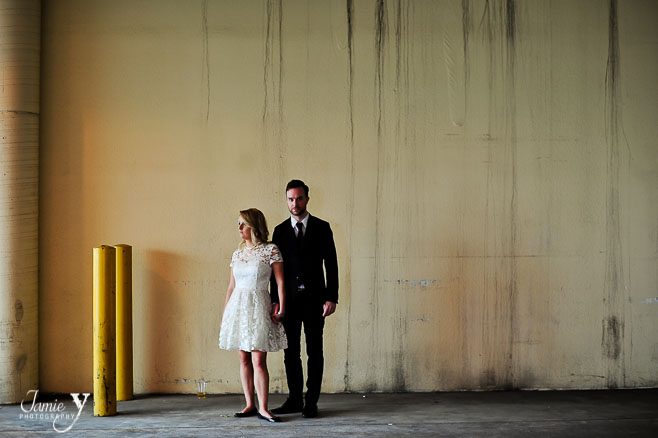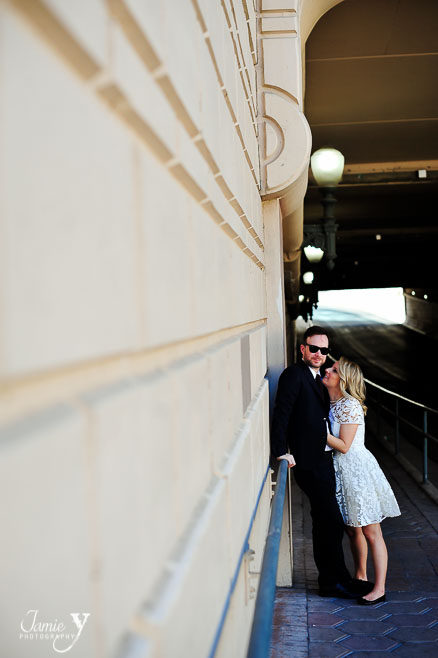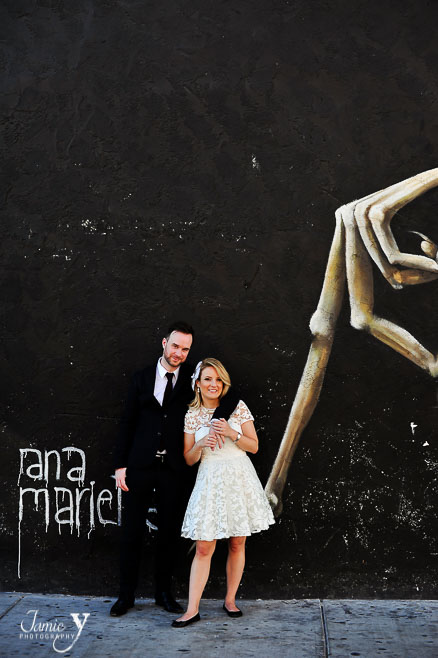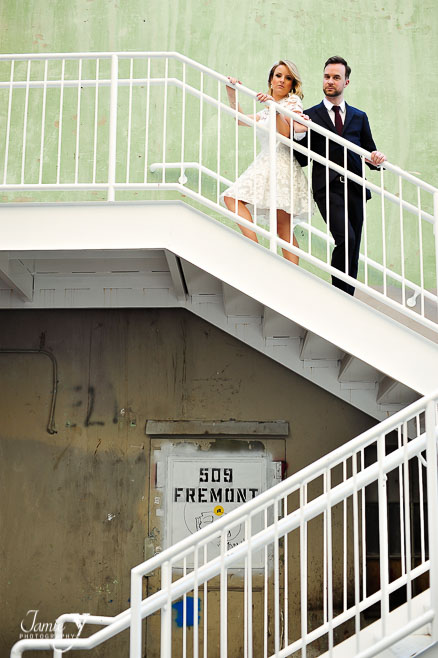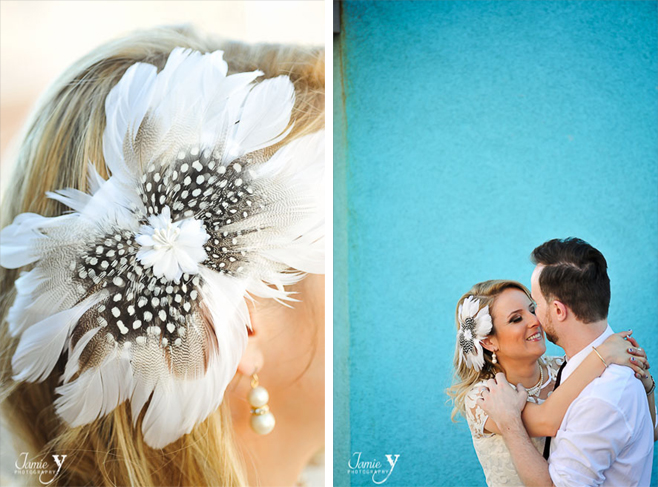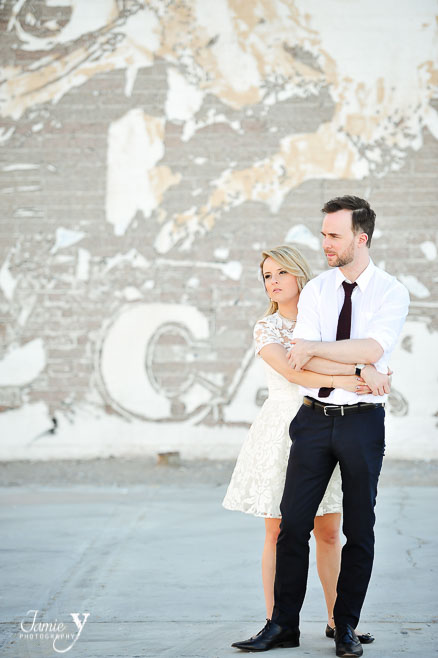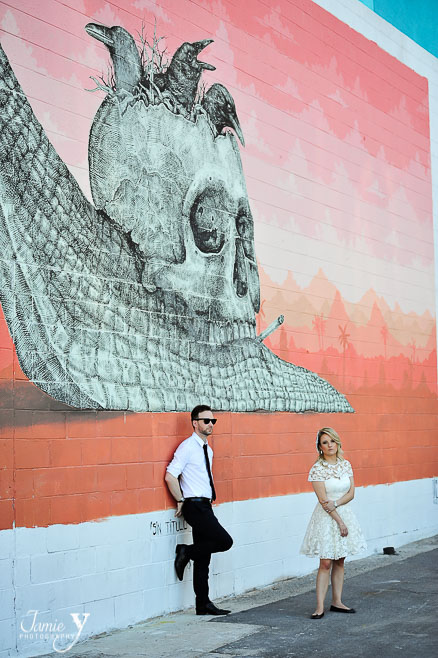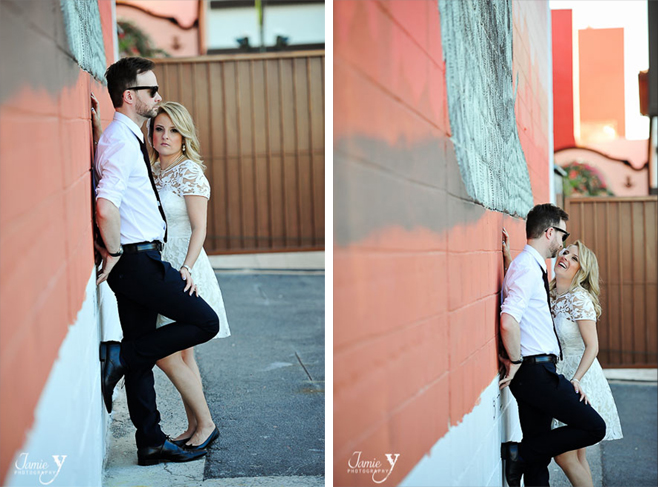 To see even more, watch the video below.
XO-Jamie
Lauren & Steve from JamieY Photography on Vimeo.