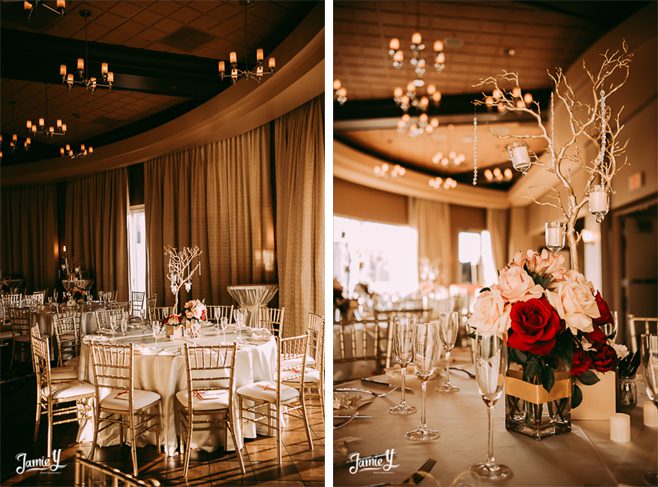 Today I am sharing an extra special event, the 20th anniversary vow renewal of Angel & George!  20 years is such an amazing milestone and I was so honored to be able to witness and photograph this occasion between such wonderful people.
Their story as told by Angel: "George and I met in Las Vegas where I am from. Born and raised! He was a professional football player for The Las Vegas Sting and I was a cheerleader. We met and never looked back! We dated for a couple years long distance as once the season was over, he had to go back to Ohio. He asked me to move and I did! We got engaged a year later and came back to Vegas where we married in my church, the same where my parents married August 1st 1997. Many blessings and bumps along the way. We have been blessed with two amazing children. We devoted our lives to our marriage, our children, our family and our family business! We are proud we are more in love today than 20 years ago and that our children are here to witness our story!"
The vow renewal ceremony took place at the Platinum hotel with an outdoor balcony of a panoramic view of the Las Vegas strip.  Angel & George's ceremony was performed by the same man who married them 20 years ago.  As the sun was setting, they shared beautiful emotional vows in front of their closest friends and family.  After the ceremony, it was time for the party.  The indoor/outdoor reception had amazing views of the strip!  The decor was gorgeous and their love for each other and their two children was beautiful to witness.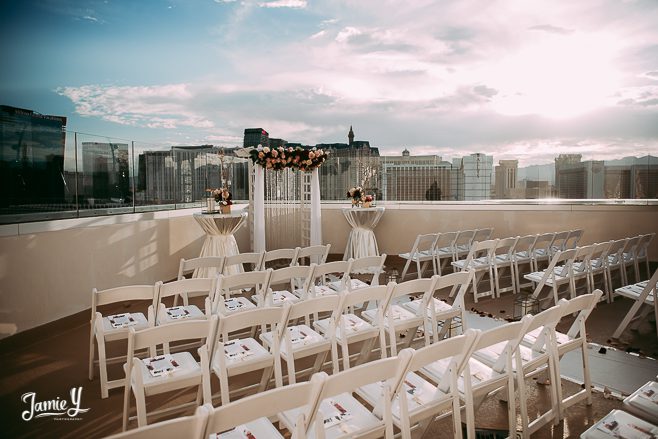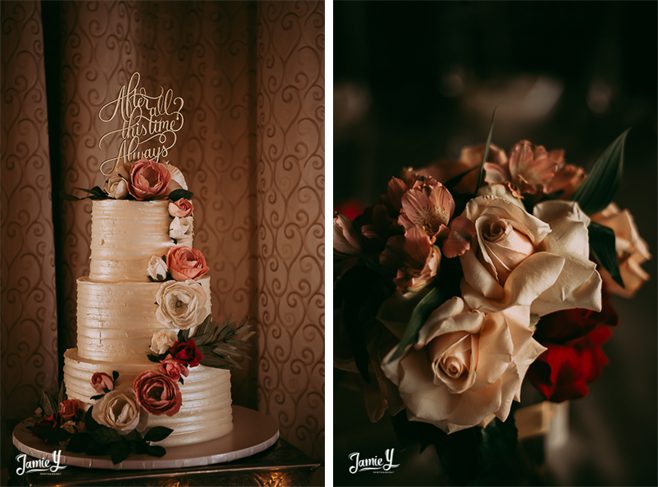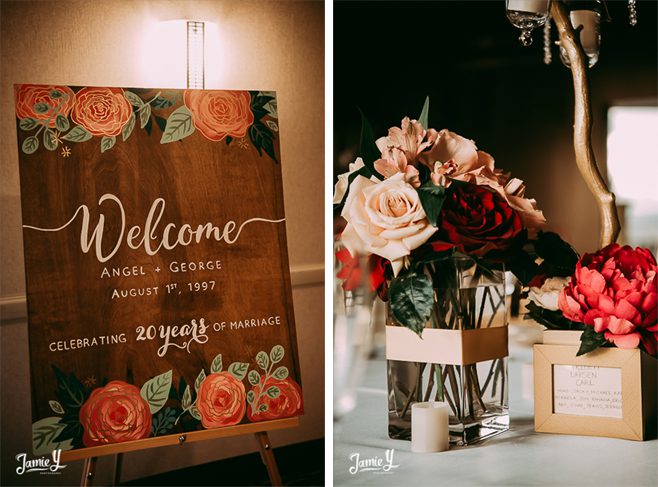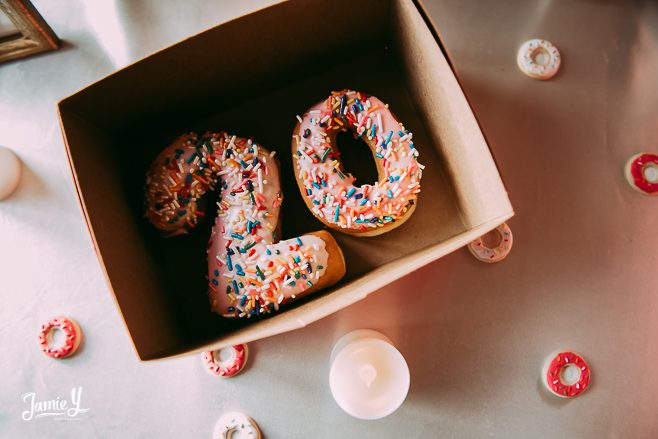 One of the favors for the guests was a personal box of Pinkbox donuts with two donuts inside, a 2 and a 0.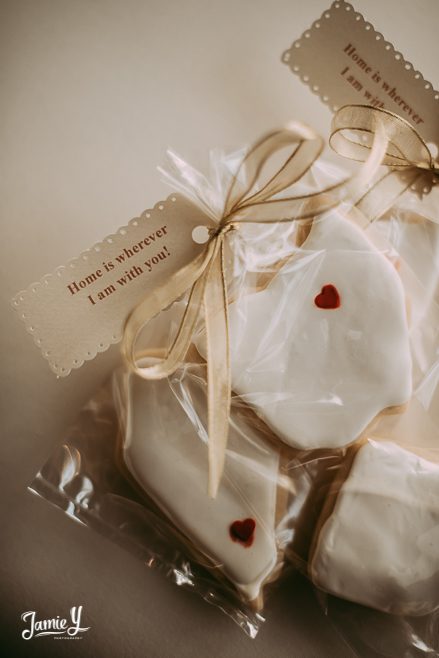 They exited the ceremony to the song Home by Edward Sharpe and their personalized cookies in the shape of Nevada and Ohio had the lyrics to the chorus on the tag.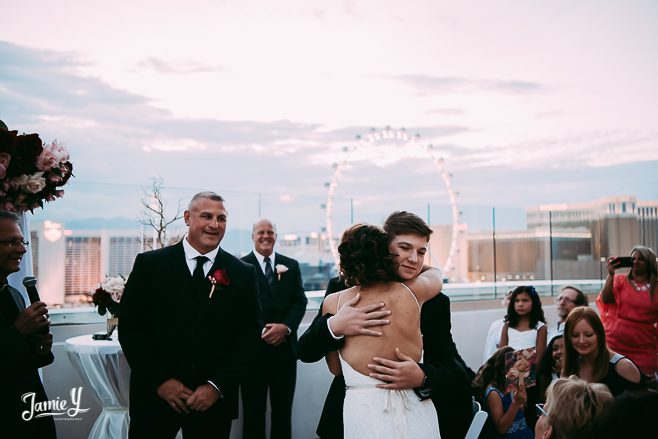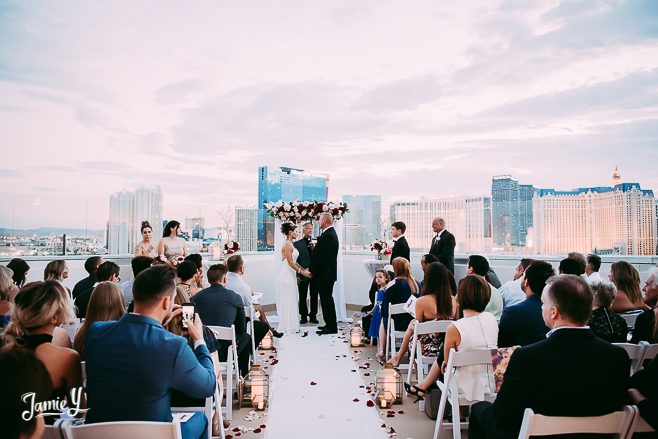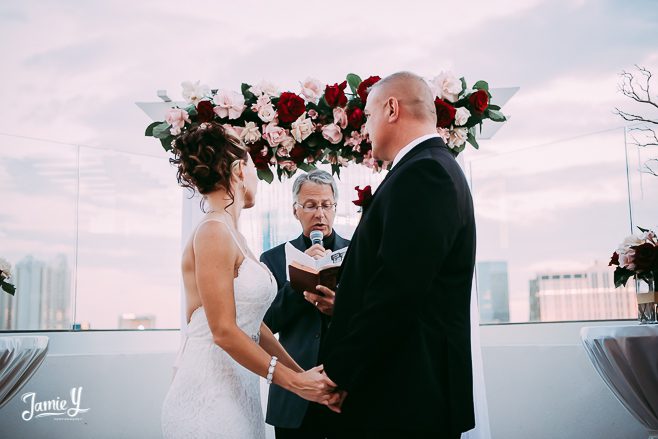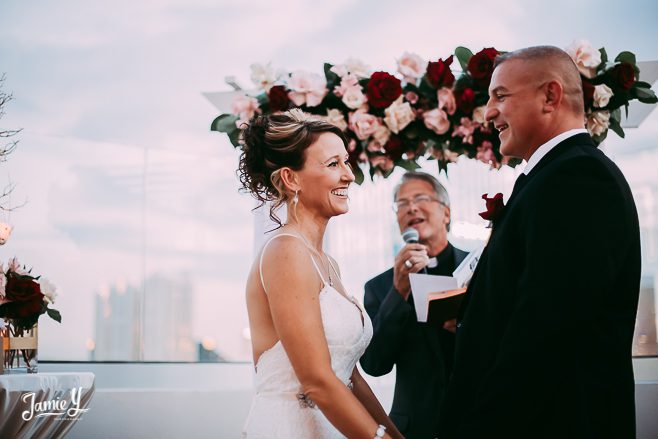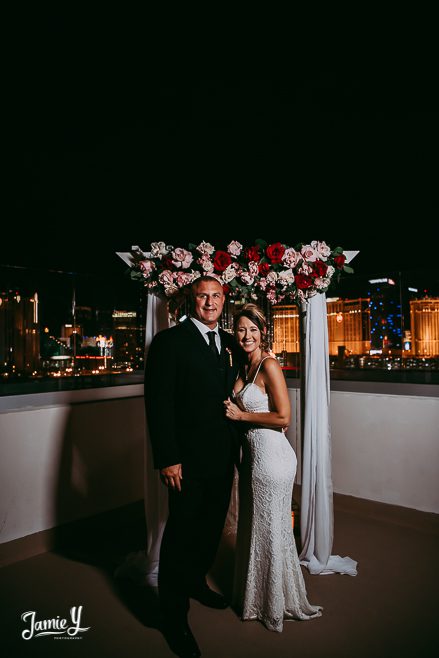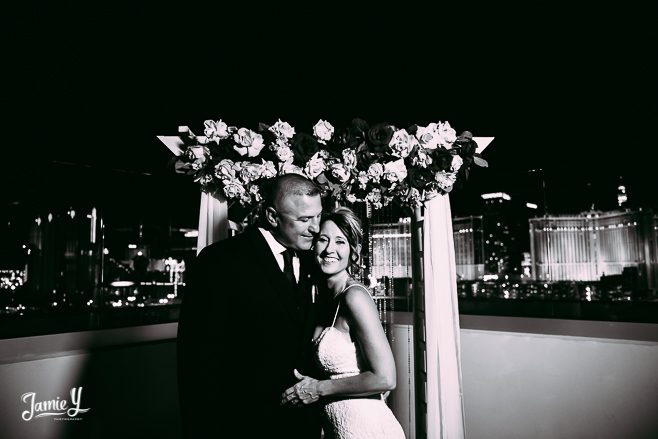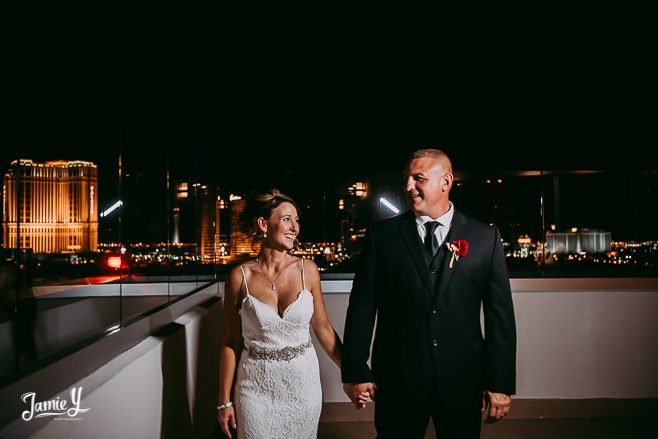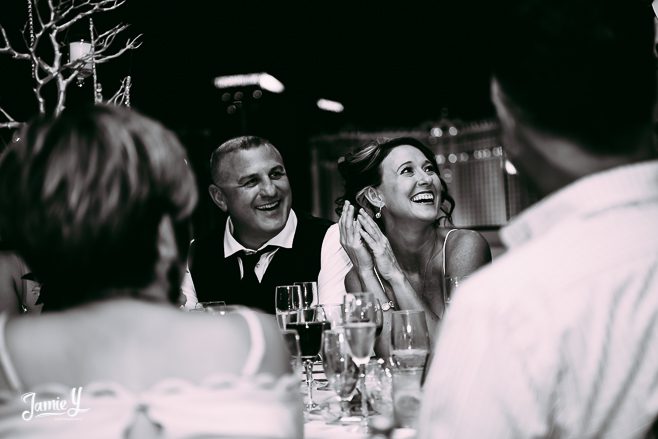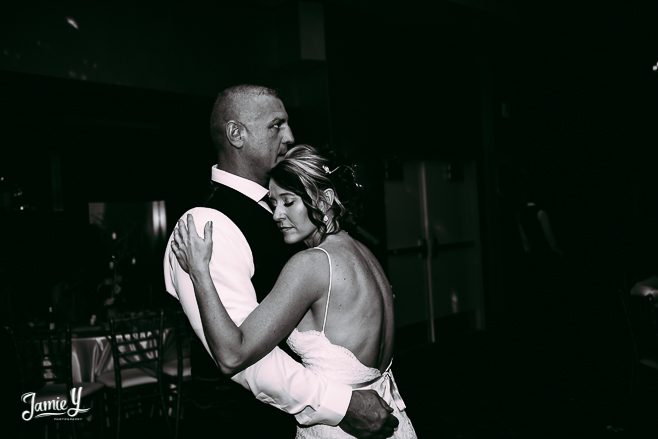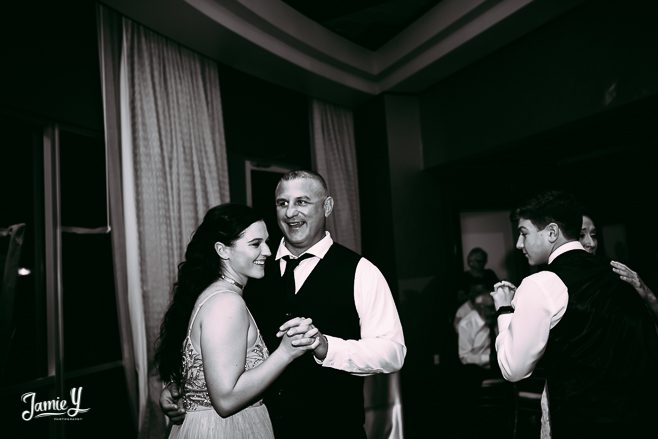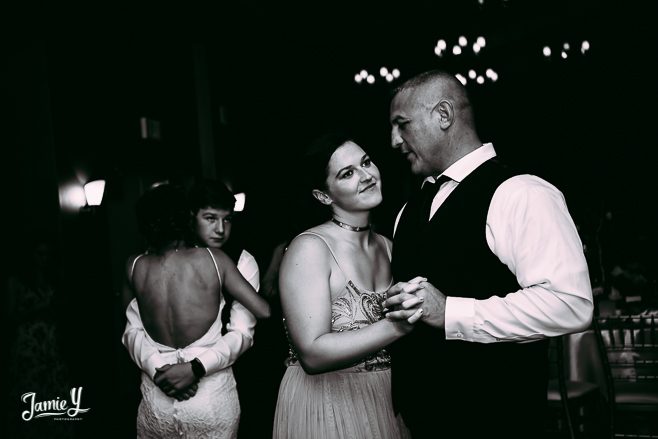 Their special dance with their two children was so touching.  I am not going to lie, I definitely shed a few tears.
Venue & Details & Decor all by The Platinum Hotel.
To see even more, watch the slideshow below.
Xo-Jamie
Las Vegas Platinum Hotel Wedding
Angel & George from JamieY Photography on Vimeo.