Omg omg I am so excited to share this wedding.  I love shooting weddings and I do my best to capture each and every one in the most amazing way possible.  However, some weddings result in a little bit of extra special magic.  When everything just falls together so perfectly like the groom finds us an amazing location and gets permission to shoot there, the bride has amazing purple hair, the bride and groom are just head over heels in love and not afraid to show it, and so many more little things from this day that added all together to create a magical day with some magical pictures to commemorate it.
From the bride Bec: " Richard proposed in mid-May and we booked flights to Vegas the very next morning. Literally none of our friends and family have any idea we are engaged. Half the excitement of planning this wedding is thinking about how much fun it'll be when we call our family and loved ones being all "guess what we're doing right now?!!!!" it's going to be so much fun! We wanted this day to be completely about us with lots of laughs and special moments. For us, the novelty of Vegas is less stressful than a big expensive traditional wedding, however we have organised a big party celebration for when we return home – where we plan on wearing our wedding outfits again and telling everyone about our little Vegas adventure. Also since the majority of our relationship has been long distance, we cannot wait to finally team up and share a home and a life together. This exciting trip is to kick off the start of that new life."
I met up with Bec in her room at The Delano while she was finishing up getting ready.  She did her own hair and makeup and wow, she did a phenomenal job.  She put on her Cizzy Bridal dress and topped it off with her shoes that she added pom poms to. Then Richard came up to the room for an intimate private first look.  We then went to the Skyfall Lounge all the way at the top of the hotel for some portraits.  Richard had asked for permission the night before and they so graciously let us use the place and it was amazing.  We then headed down and grabbed a taxi to the Welcome To Vegas sign.  Elvis, in his convertible Cadillac picked us up for a cruise down the strip to the Little Vegas Chapel.  Elvis officiated the wedding and even sang a few songs.  We then cruised in the Cadi to Freemont street to end the day with some night time pictures among the Neon lights.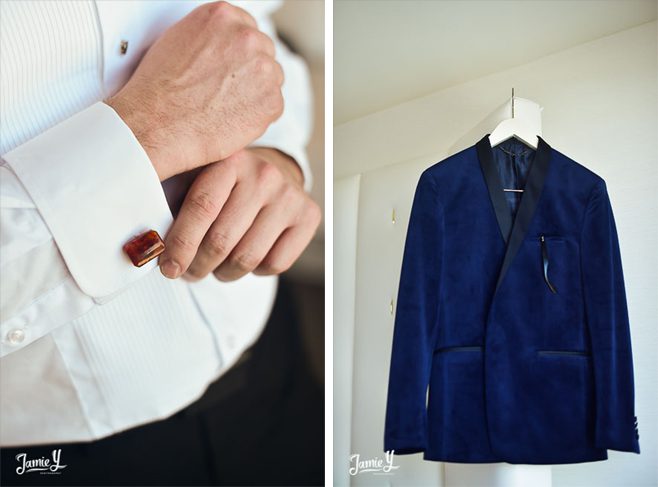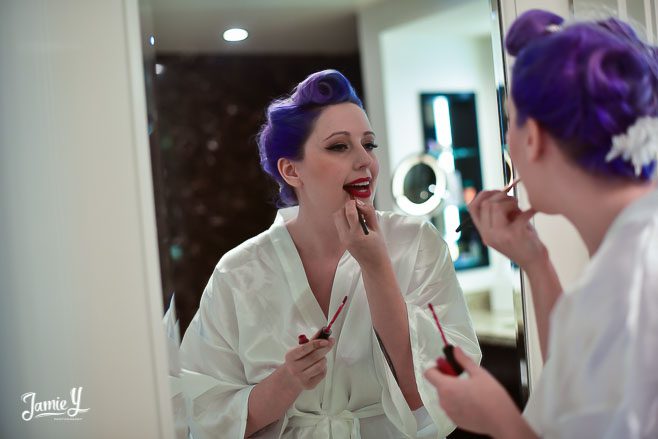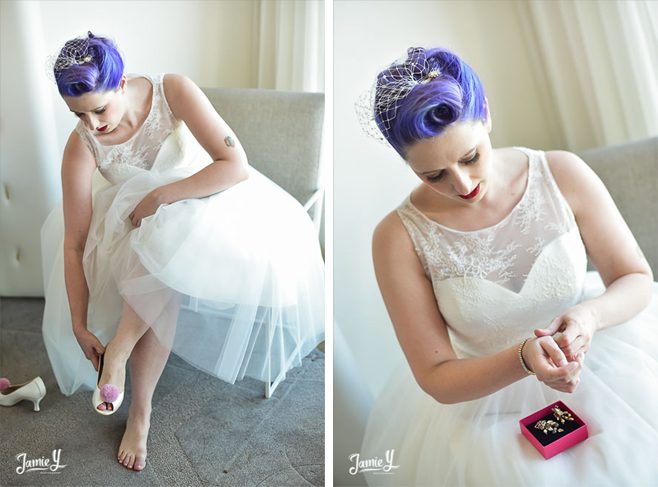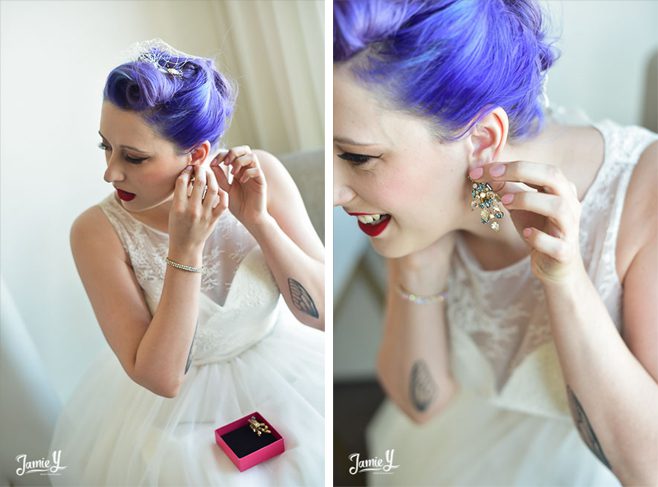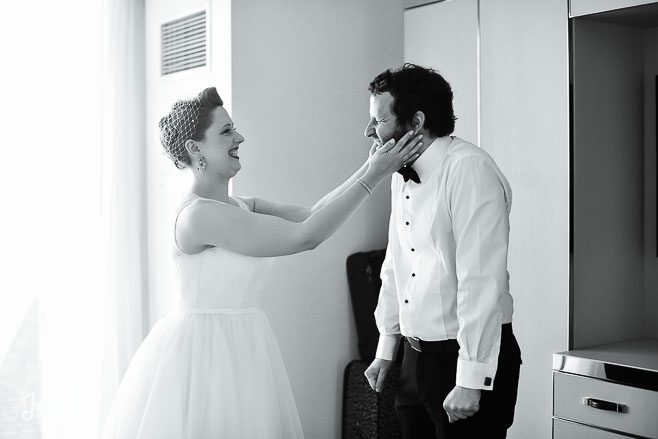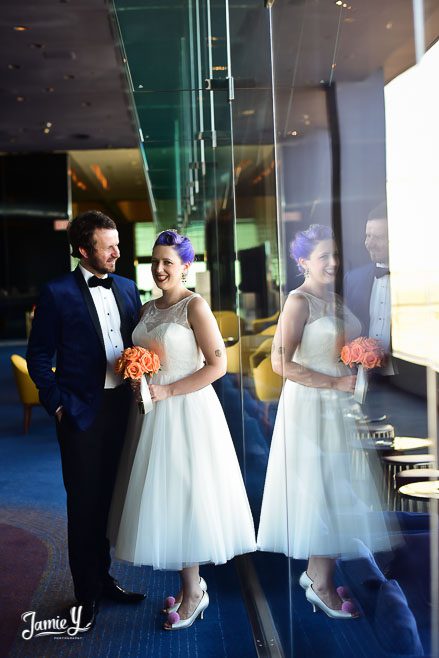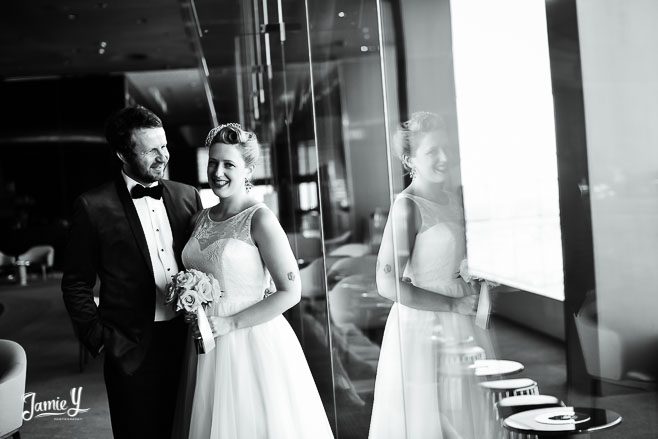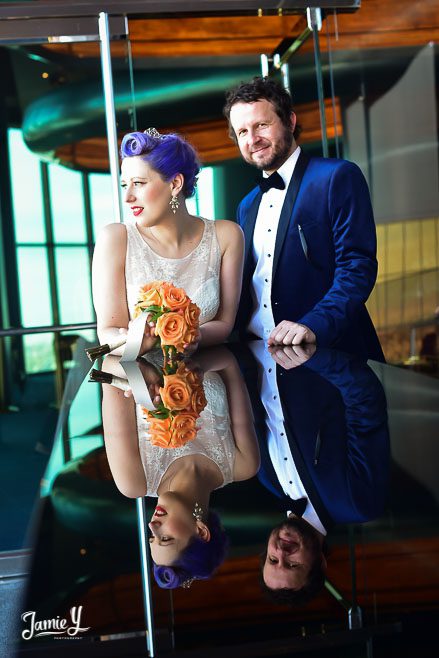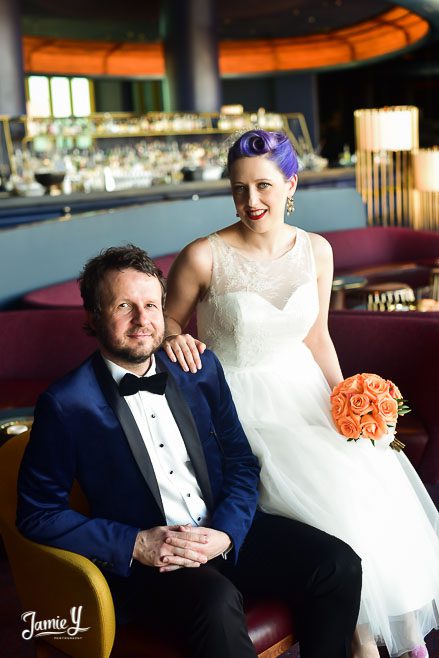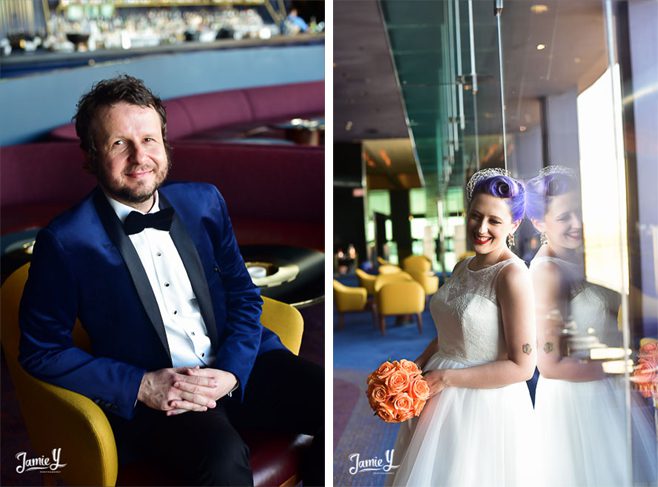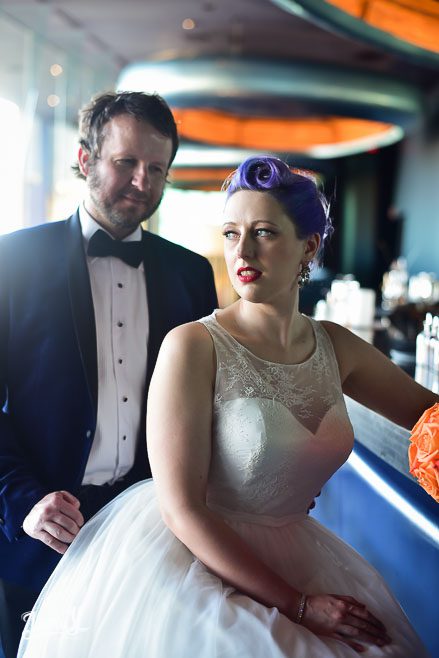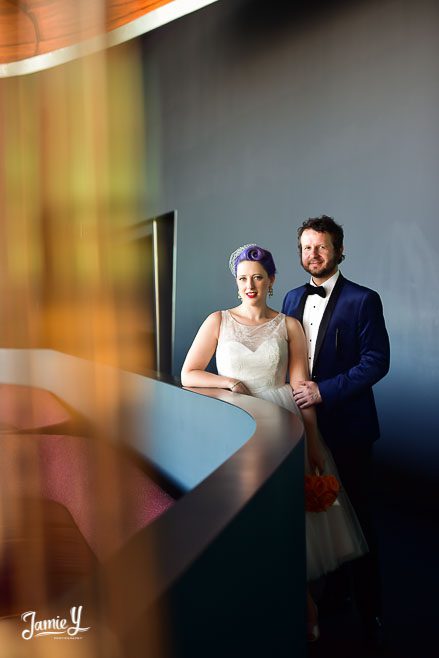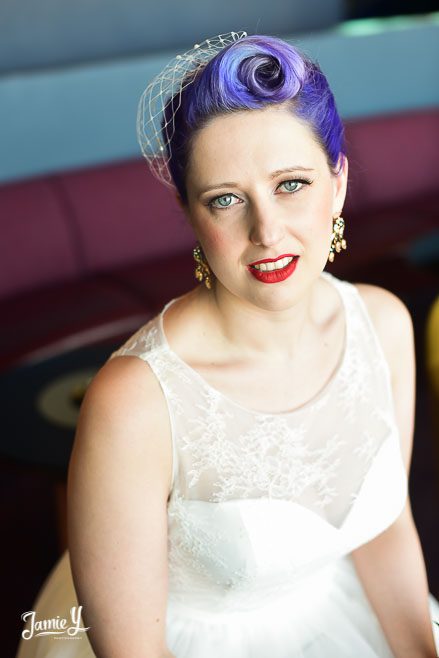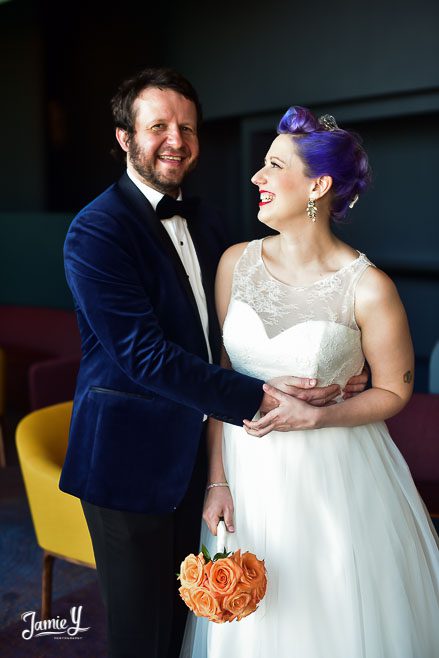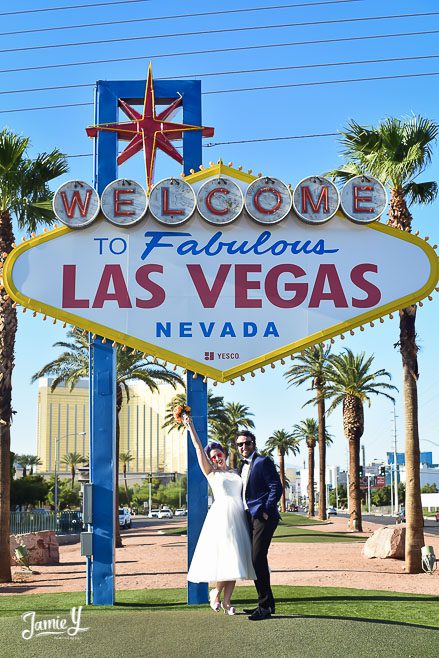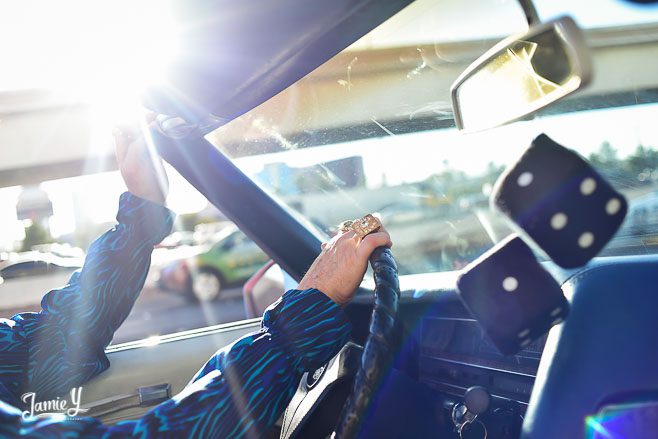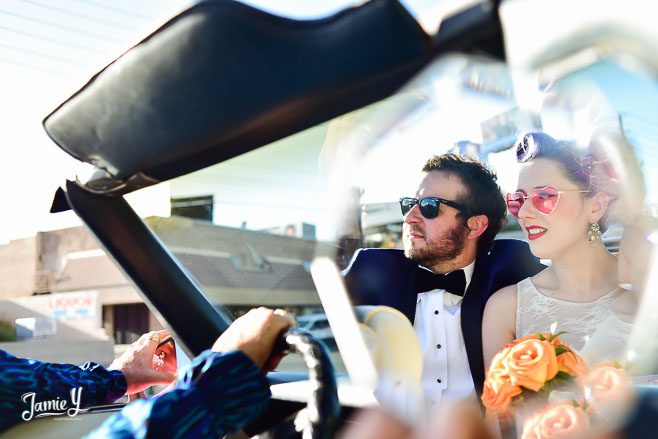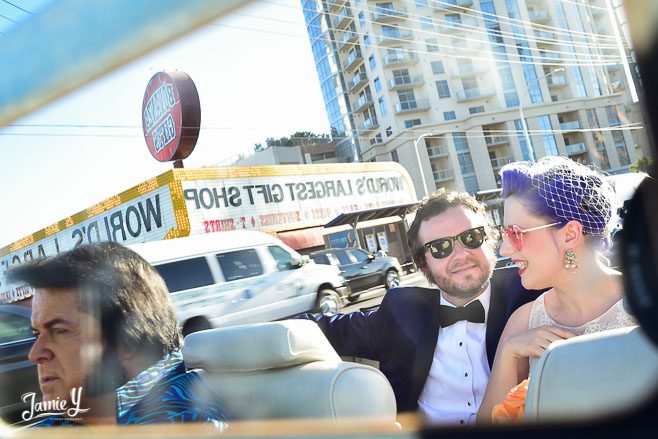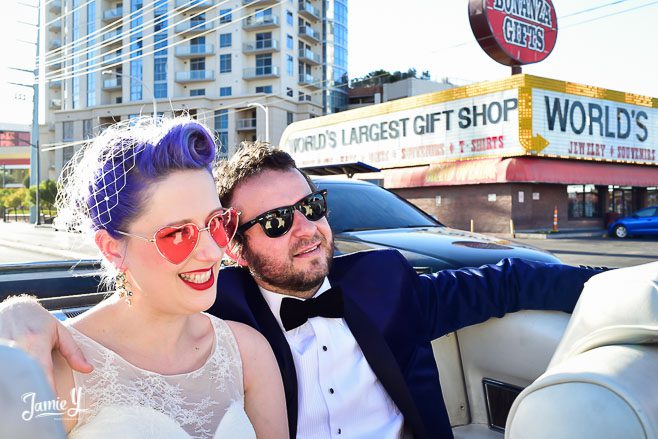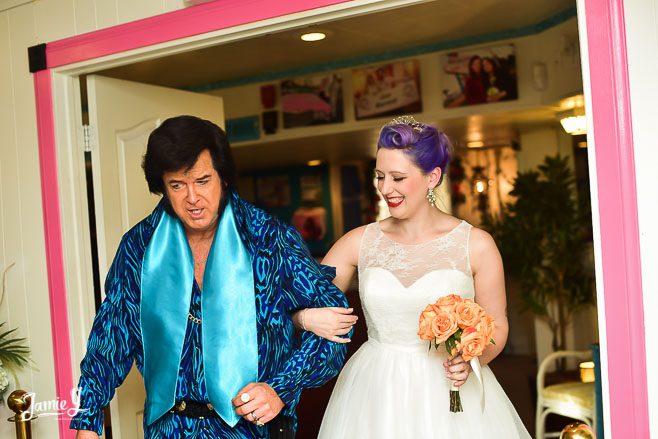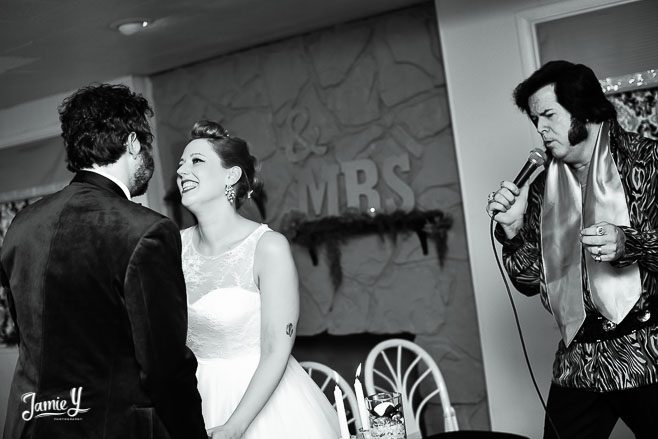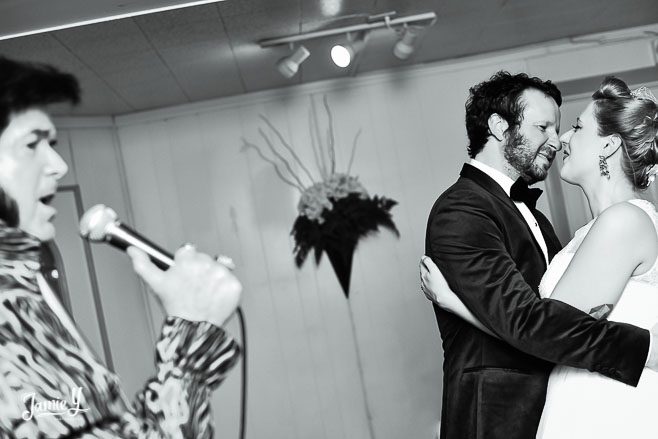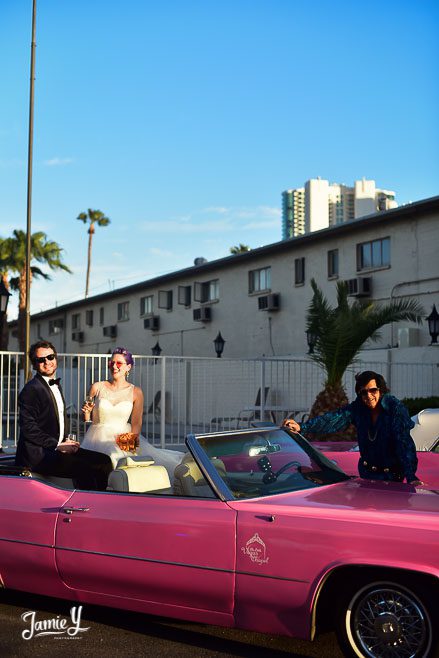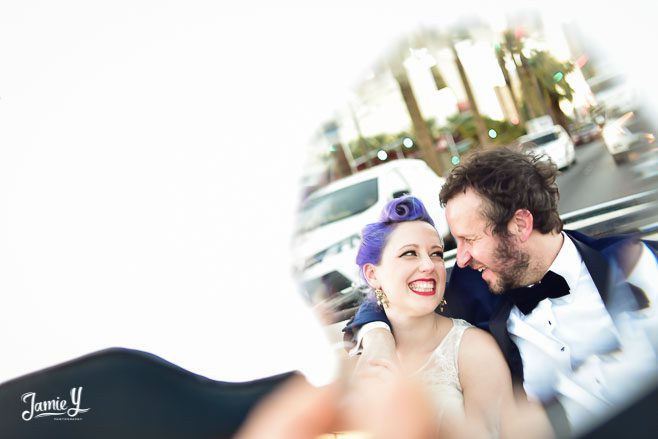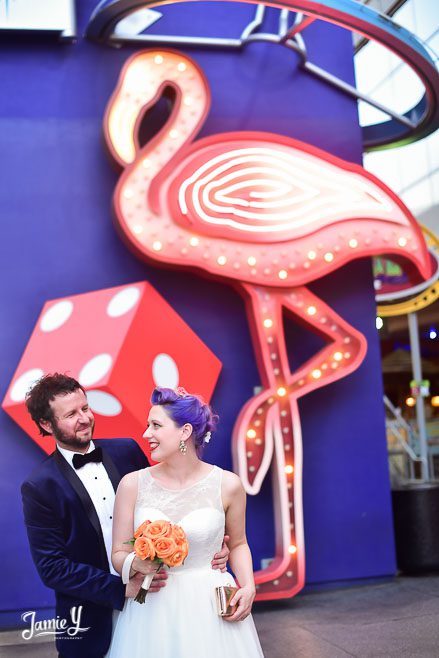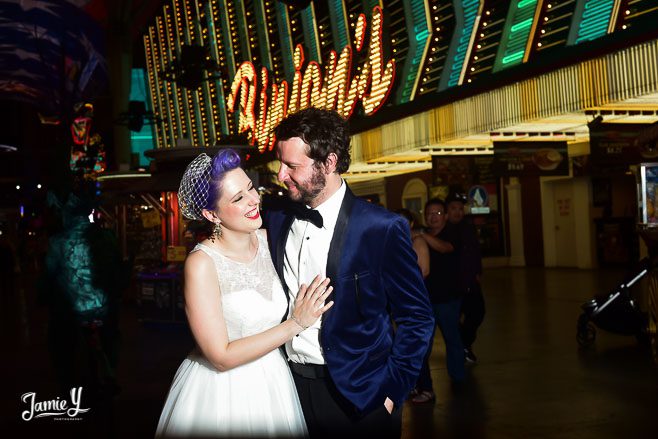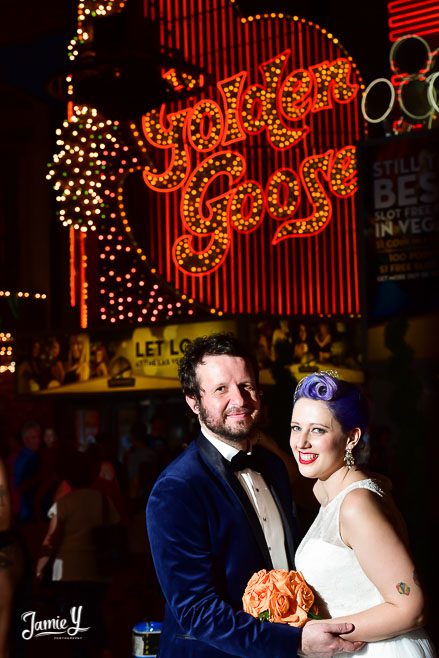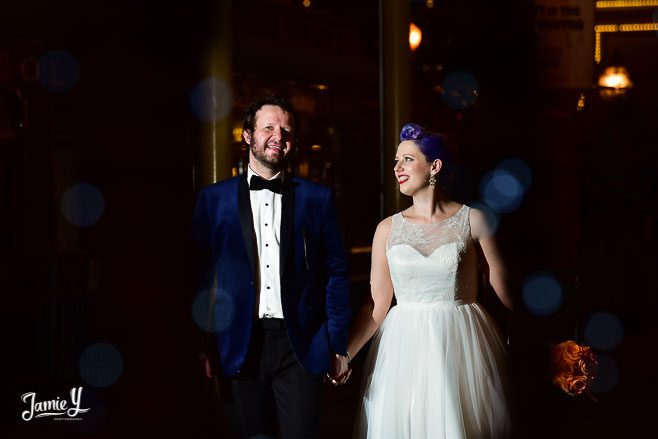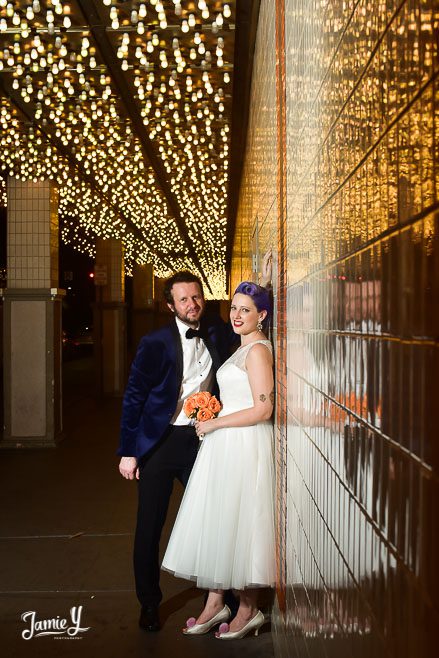 I am so grateful Richard & Bec that you chose me to photograph your special day!!!  To see even more, watch the slideshow below.
XO-Jamie
Bec & Richard from JamieY Photography on Vimeo.