I am beyond excited for today's post!  I am sharing an interview I did with Kelly who runs the Little Vegas Wedding website.  If you are planning a wedding in Las Vegas and you haven't visited this site, you must. This site is so helpful and inspirational specifically for the Las Vegas bride.  I am sure many of you have experienced the difficulty in searching for wedding vendors online, venues being one of the most difficult.  Back when I was planning my Vegas wedding, I had the hardest time weeding through all of the garbage online to actually find some useful unbiased information.  Kelly's site has useful lists that are so helpful and she also features tons of Las Vegas weddings where you actually get to see photos from the various talented vendors.
Now…lets meet Kelly!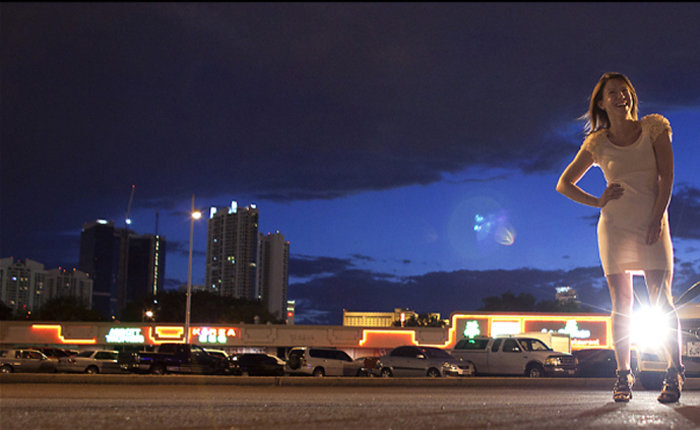 (Image by Ryan Jackson Photography)
1. Tell me a little bit about your story and why you started Little Vegas Wedding?
        Little Vegas Wedding was born out of my personal destination wedding experience. In early 2010, my husband and I were living in Canada and had been engaged for a while, when I got a job offer in Japan. I hadn't really done much wedding research prior to that point but now we suddenly had just six months to move and to get married. Panic time!
        We did know that we didn't want a traditional wedding. Las Vegas was a natural choice because we love it so much and had a guest list of people from all over the world. It offered the right mix of amazing food, adventures and date availability for us, plus it was easy for everyone to get to.
However, planning it from afar wasn't easy. Even then it was still difficult to get unbiased information online about Las Vegas weddings. And good luck seeing photos of a venue! I stalked so many Vegas photographer's blogs just hoping to see our venue. It was during that time that I thought it would be useful to have a site of some kind to pull information together. In fact, the URL and "Little Vegas Wedding" name came from our original wedding information website for our guests. I just kept renewing the registration each year until I knew I was ready.
It was not until I moved back home to Canada from Japan in 2012, long after our wedding, that I had the time to really start work on Little Vegas Wedding. I still loved Las Vegas and still had that desire to arm couples with information, so I knew it had to happen. It's definitely a site angled towards destination couples because that is where I am coming from personally, but I think it's still useful to local readers and I do feature many local weddings. I see the site as a way to pay my amazing wedding experience forward.
2.What has been your favorite thing about running this blog?
        The pictures! Undoubtedly. I get to go through hundreds of photos every day of emotional moments and incredible details at small and large weddings for all budgets. I love them all. Photos are also key in helping show readers new venues and visualize what is possible. I feel so lucky, I never get tired of looking at them. I set time aside every week to search for new weddings to feature, too. I really like that, because it's like treasure hunting for me. If you've been thinking about submitting your wedding to the blog, don't hesitate!
3. What are some of your favorite vendors and venues based on weddings that you have featured on your blog?
Wow – there are so many! And my list changes weekly, haha!
For venues, I love the unexpected choices couples make. The Arts District has some amazing photo opportunties. I love the vintage vibe at the downtown lounges like Commonwealth and The Laundry Room, they're great for a funky cocktail reception. The Historic 5th Street School is gorgeous – downtown is amazing right now for unique wedding venues. I can't wait for the first Container Park wedding! All of the country clubs are stunning, especially at sunset. And I have a soft spot for the very intimate weddings – insuite or in the desert. I admire people who elope and do the wedding on their own terms. I have a list of some of my favorite venues in my venue directory, actually.
As far as vendors, there is so much amazing talent in Las Vegas, this list would go on for pages if I listed all of my favorites. But the bakeries in Las Vegas are next level amazing. Have you tried Retro Bakery's buttercream? YUM! Amazing designs, too. I also follow the various bridal beauty companies on social media to see the beautiful looks they make happen. The brides, mothers and besties always look gorgeous.
Mina Olive and Paper & Home are extraordinary talents in wedding dresses and wedding stationery design, respectively, and their shops are lovely. And while she didn't officate my wedding, I think Angie Kelly of Peachy Keen Unions has such a fresh approach to wedding ceremonies. She's so dedicated to what she does, I find it absolutely inspiring to see how she works.
But really – and forgive me, this will probably sound Pollyanna-ish – I think almost all of the vendors in Las Vegas are incredible. They're amazing professionals so great at what they do. The key is finding who works best for you and your budget.
4. For brides planning their Vegas wedding, what is the best piece of advice you can give them?
Set it and forget it! Once you make a decision, trust it, and then forget about it. In a city like Las Vegas where something new opens every day it seems and in a world that is Pinterest-crazy, there will always be ways to change a decision. But if you do that, you will be second guessing until the second you start your walk down the aisle. Trust me, I've been there. If you see something you like, save it up for another party or your vow renewal down the road.
Also: wear comfortable shoes!
If you enjoyed this interview, you will LOVE her site.  Seriously, check it out now.  Click the logo!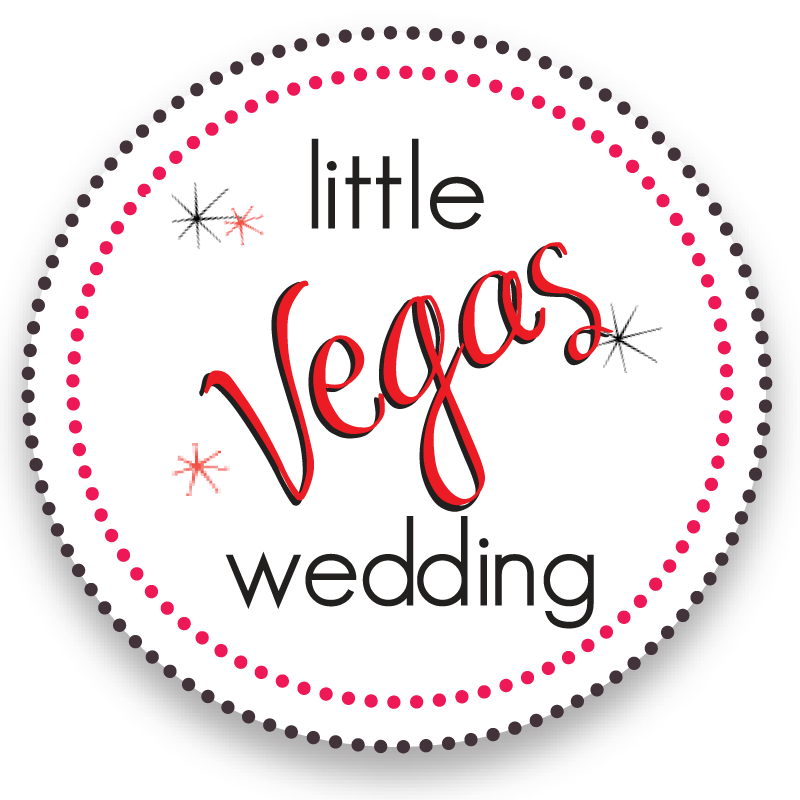 XO-Jamie