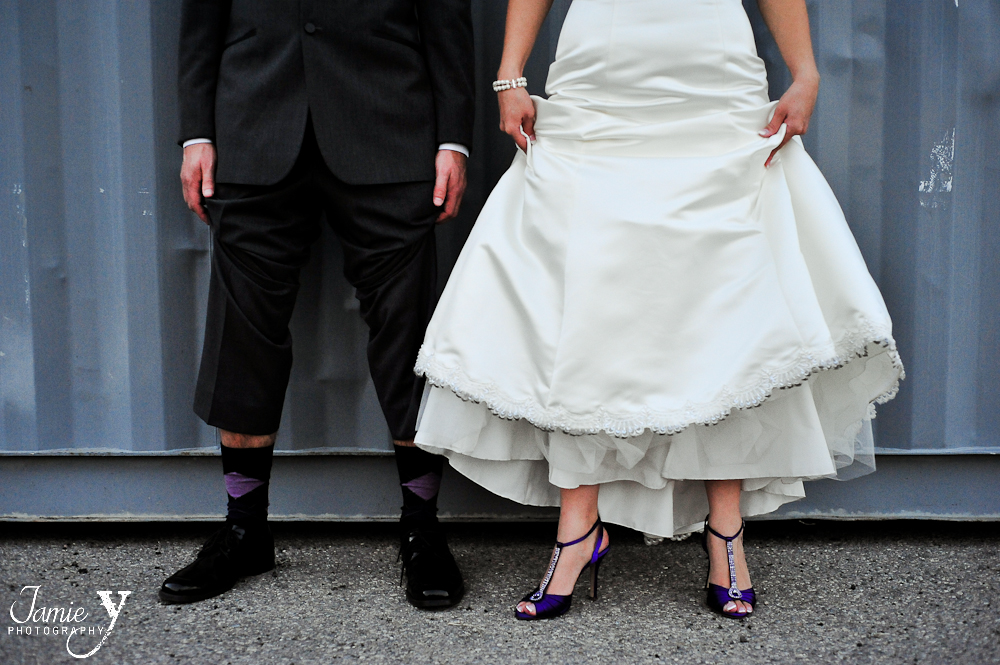 Halloween weekend was when this awesome wedding took place.  It was pirate themed, the bridesmaids had rhinestone eye patches and the grooms men had pirate hats.  The theme fit perfectly with where the reception was held at Treasure Island.
The day started of with us photographing both Liz and Erik getting ready.  Liz looked stunning as she got ready for the big day.  My 2nd shooter/husband told me that he could not stop laughing with the guys the whole time they were getting ready.
The ceremony took place at a local chapel.  We took some pictures outside of the chapel and did a quick trip to the Vegas sign and then it was time for the party.
The reception was definitely memorable.  My husband said it was the funnest reception he has ever been to.   It started off with the bride and groom doing the Thriller dance to Thriller.  Then the lights go out and a Michael Jackson impersonator comes out and finishes up the dance with them and does some more dances as well.   The toasts were very special and for one of the toasts they surprised the bride and groom with a song written just for them and everyone had lyrics printed out at their seats so the whole room sang to them.  It was so dang cute.   After they did the danish waltz, the guys pulled off Erik's shoes and cut off the toes of his socks.  Also, when Erik was getting the garter from under Liz's dress, he pulled out a big pair of panties first as a joke.  There were so many great parts of the reception, laughs, cries, and just great memories all around.
Erik & Liz put alot of work into this wedding and it turned out truly fabulous.
Congrats to a beautiful couple!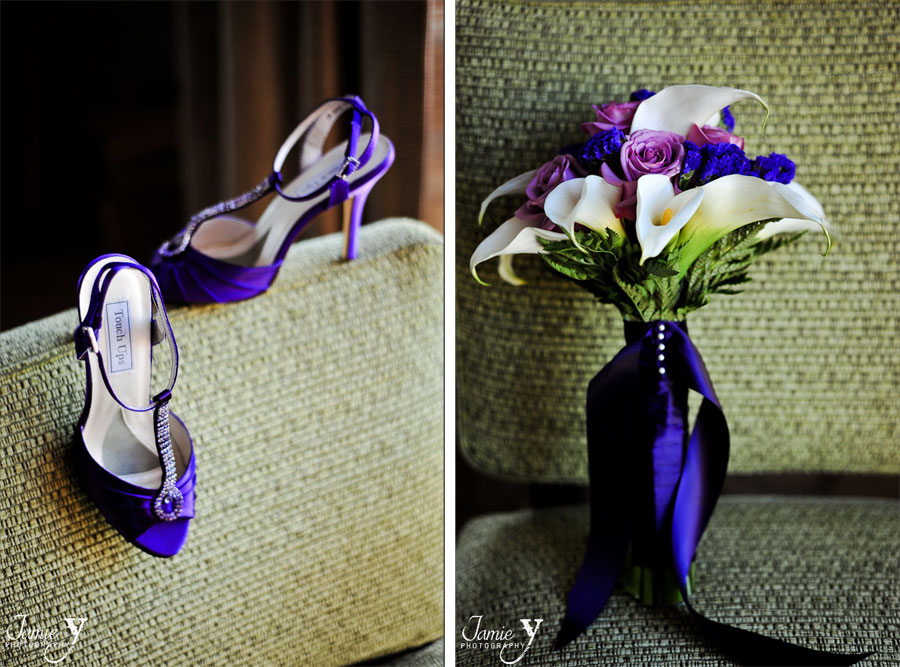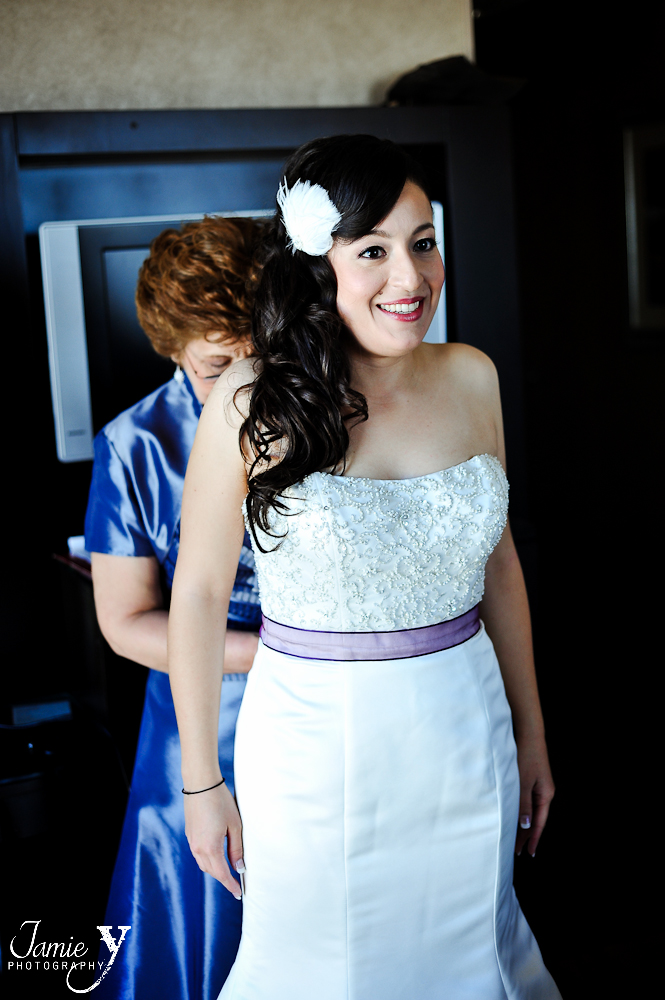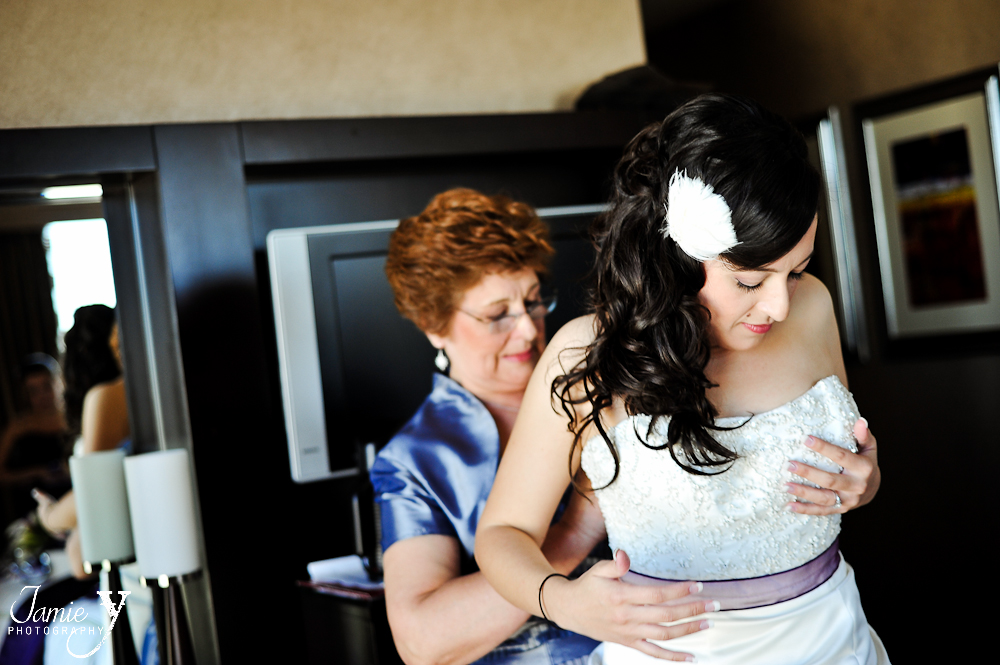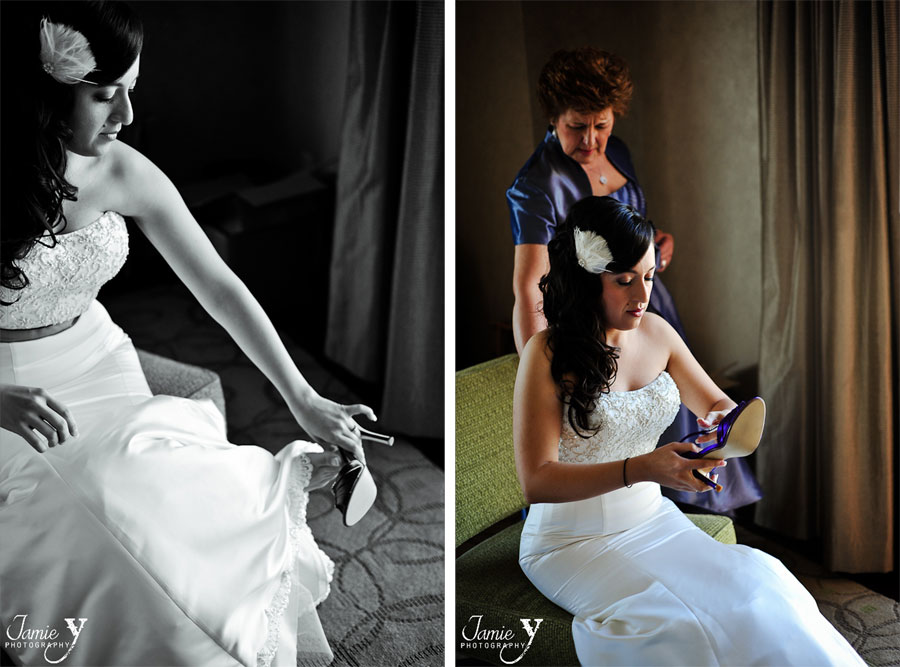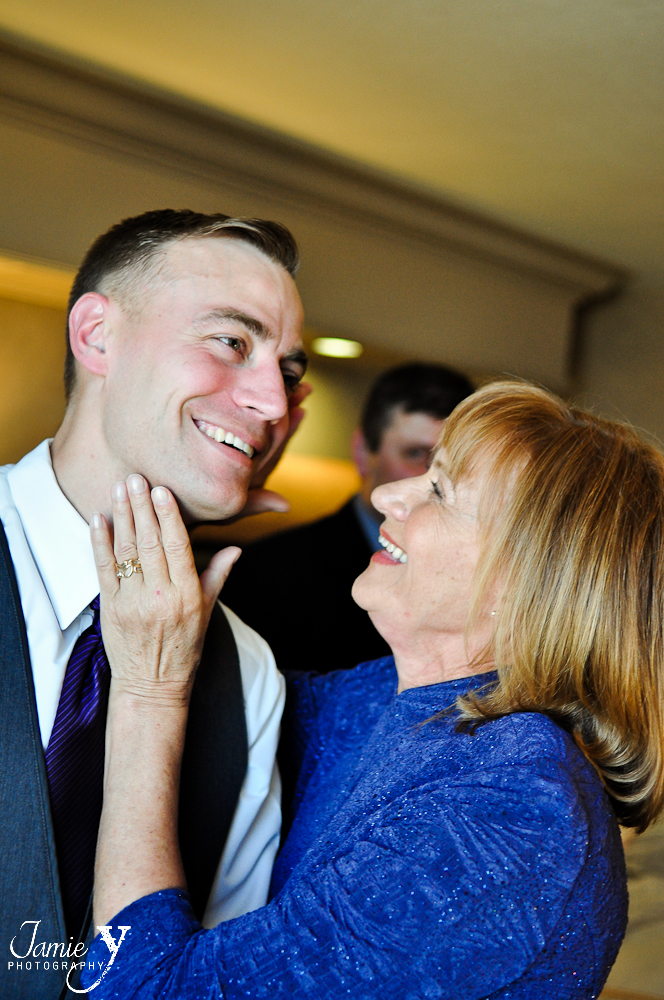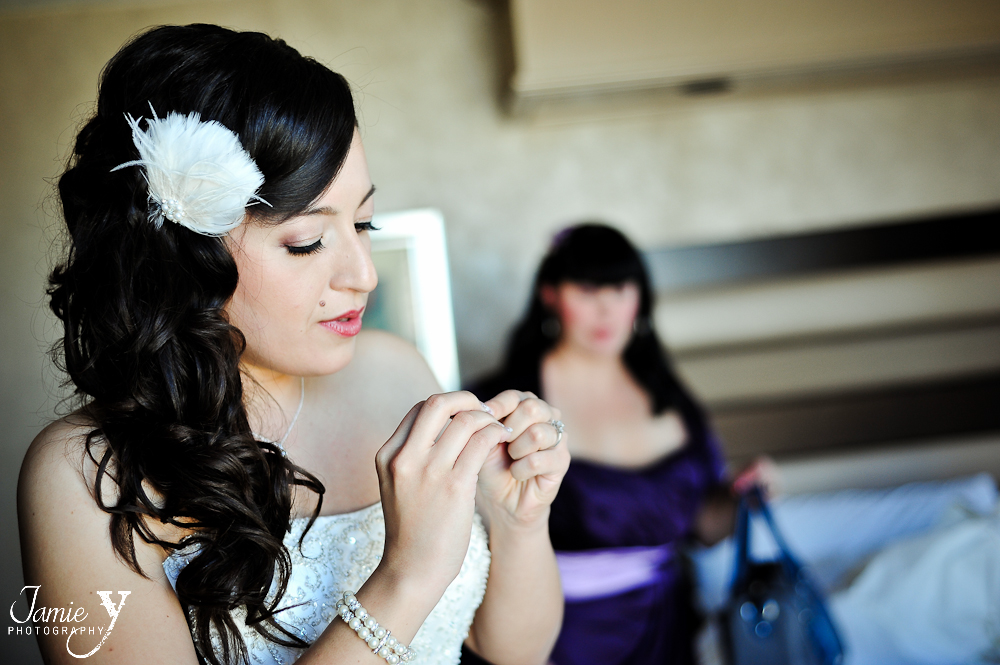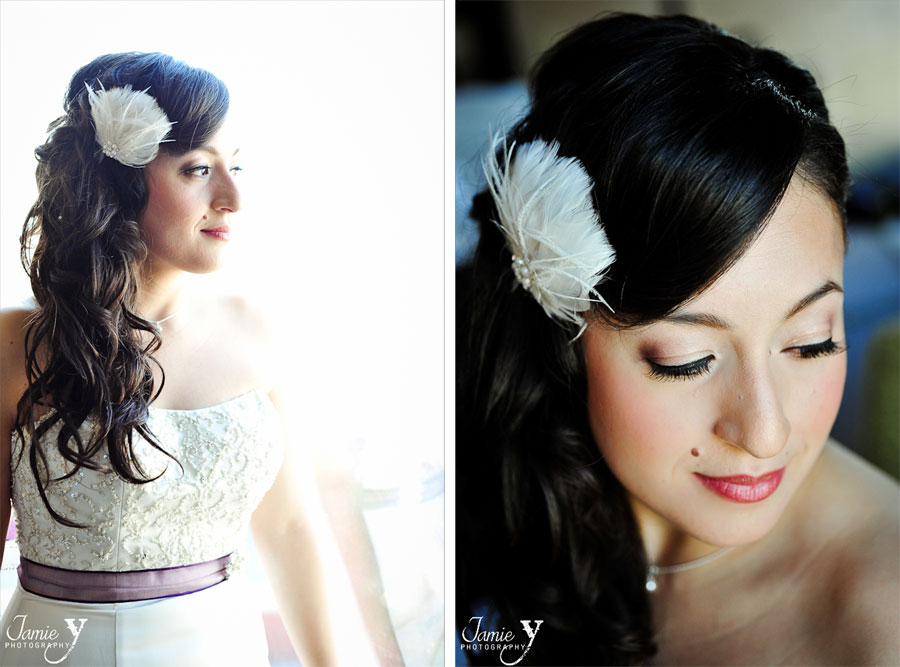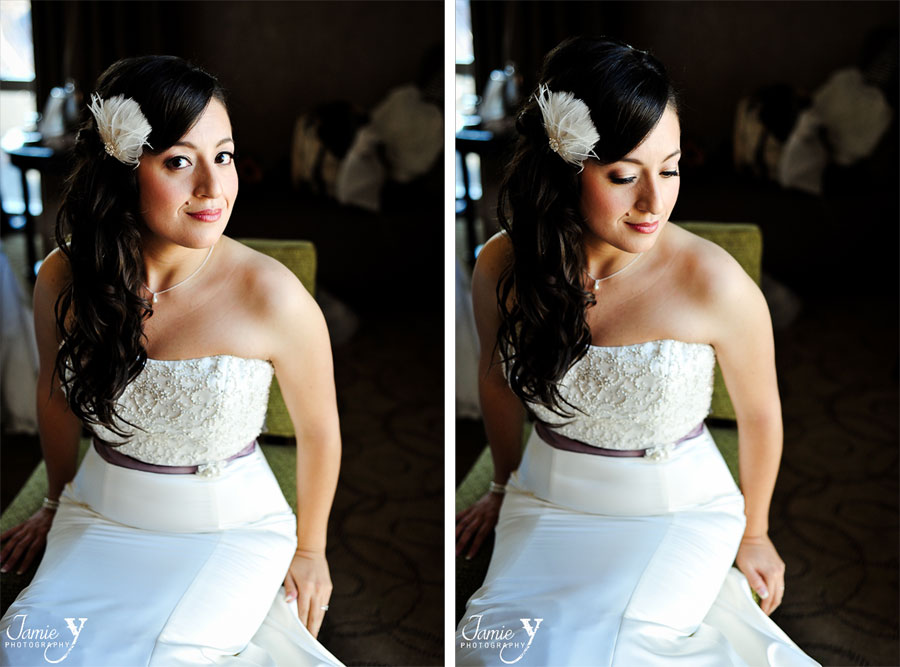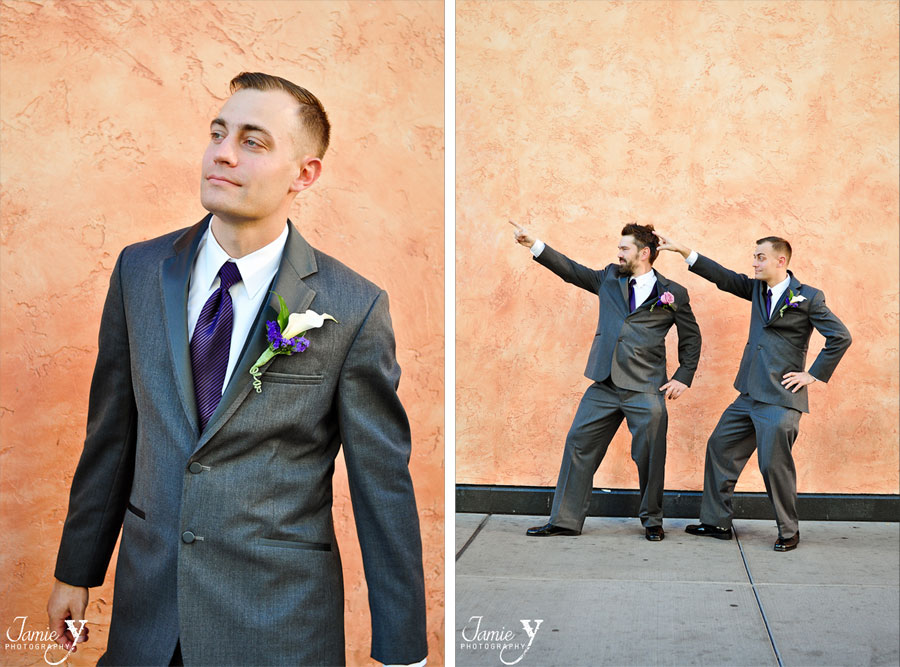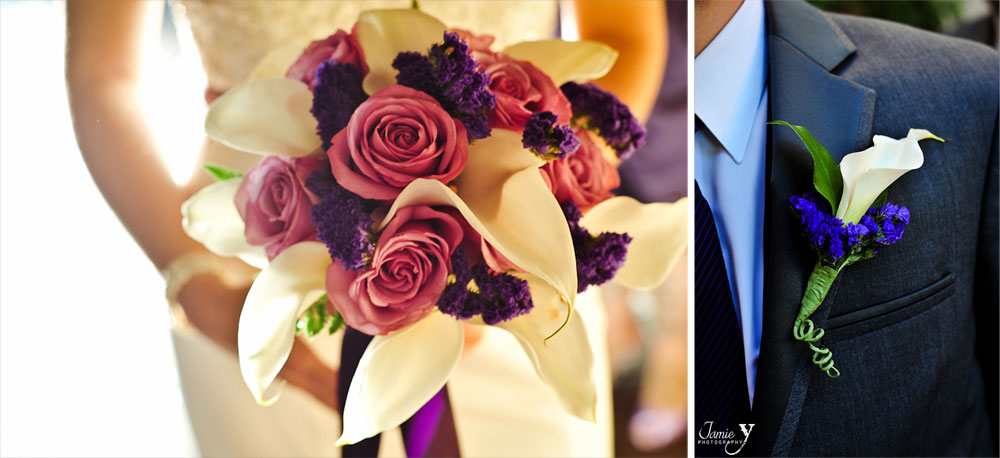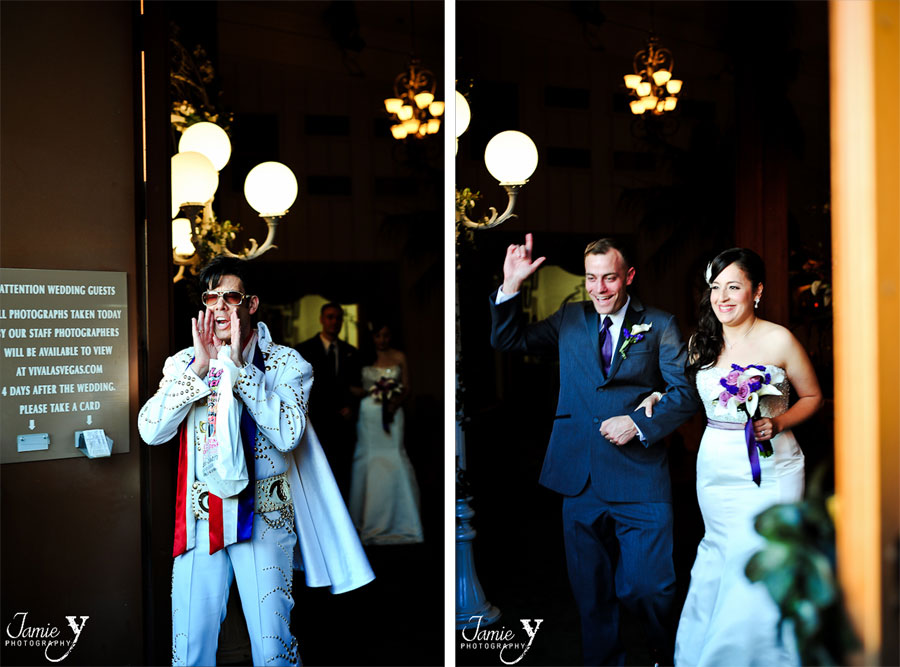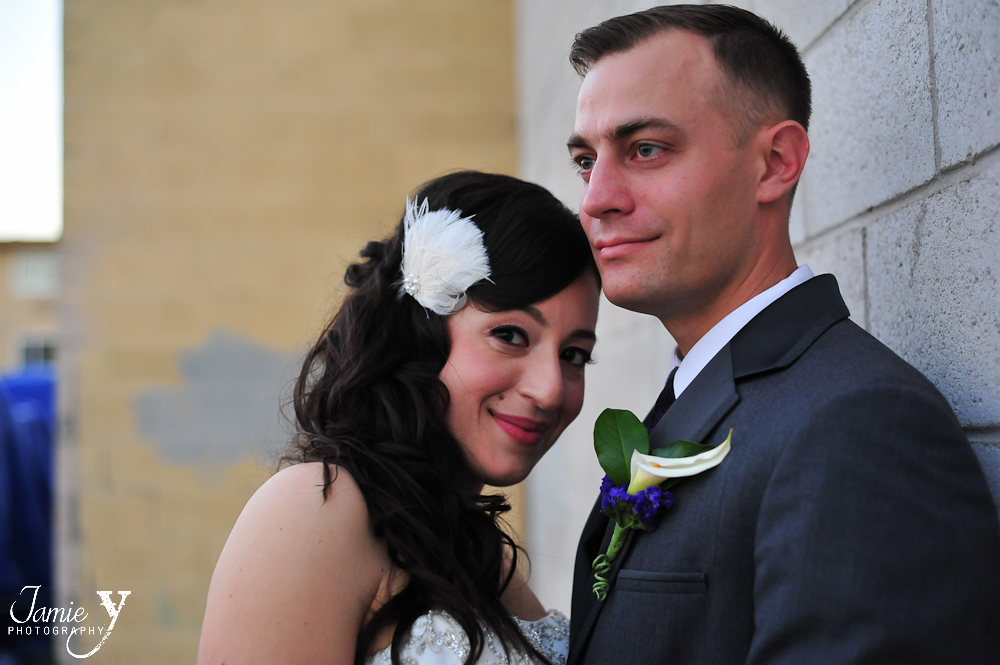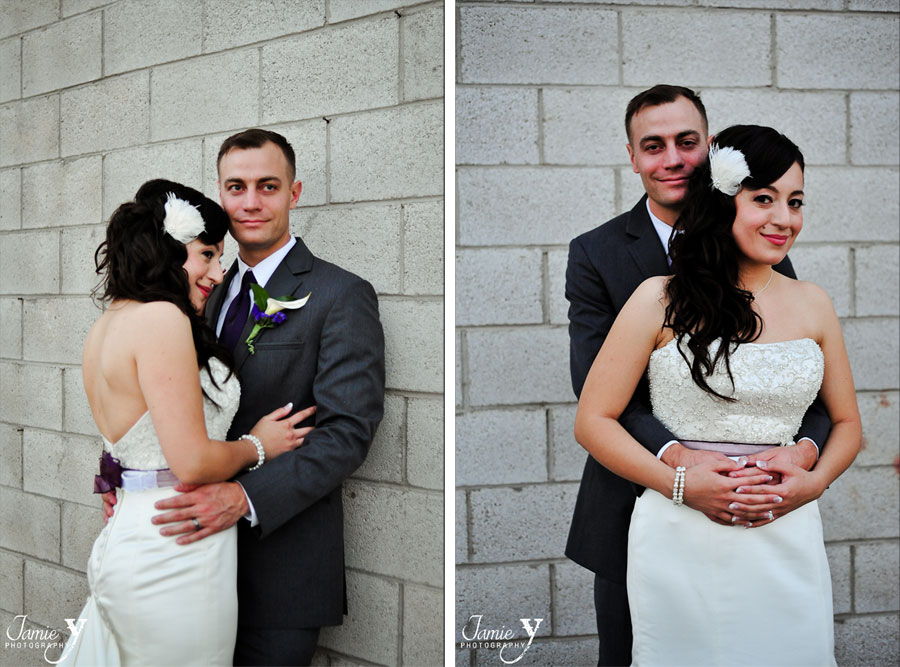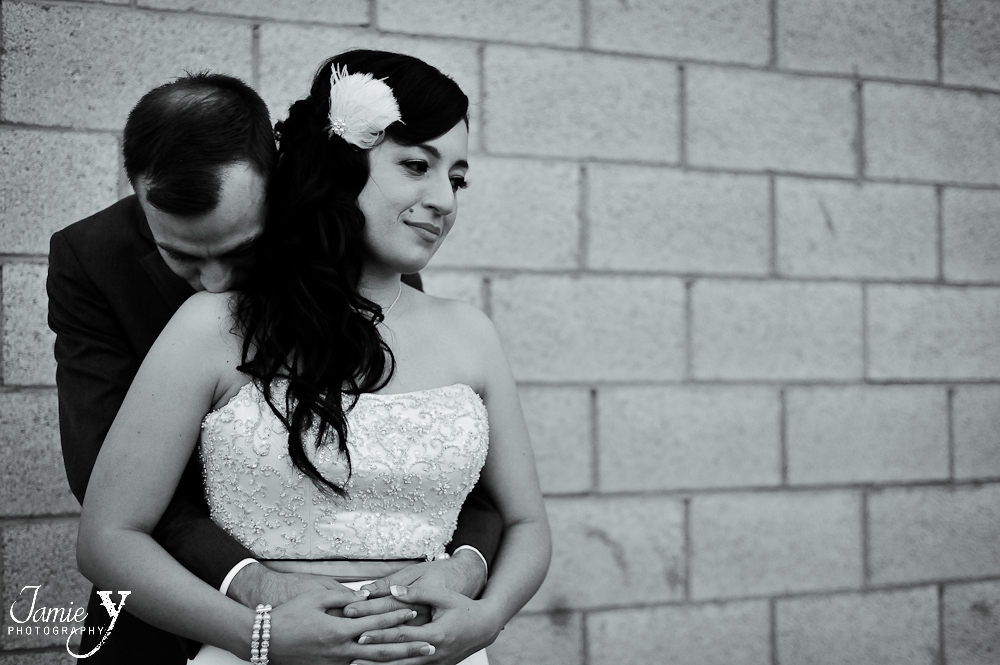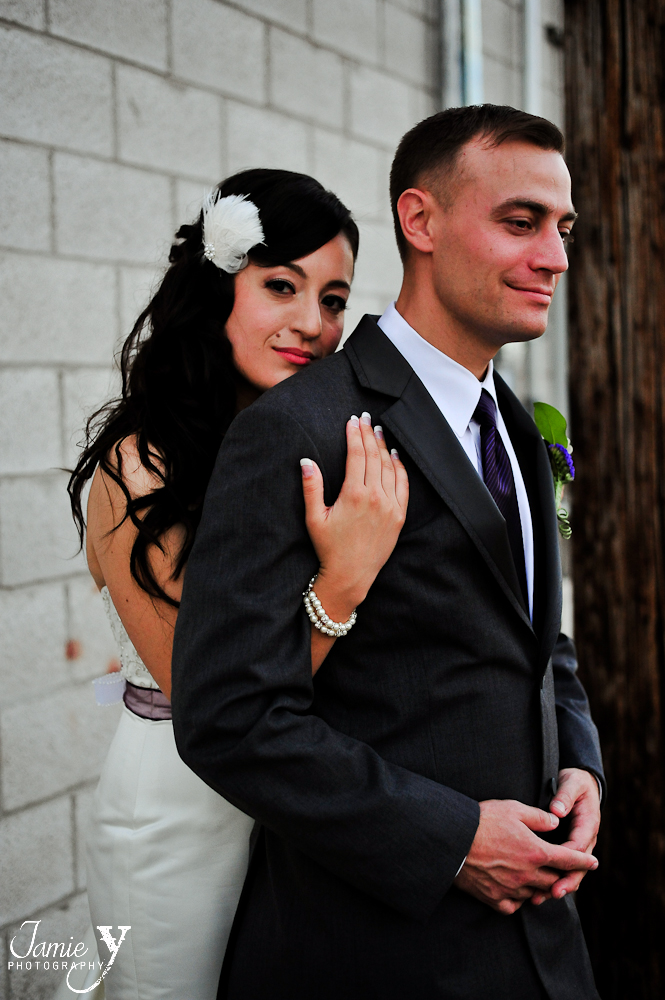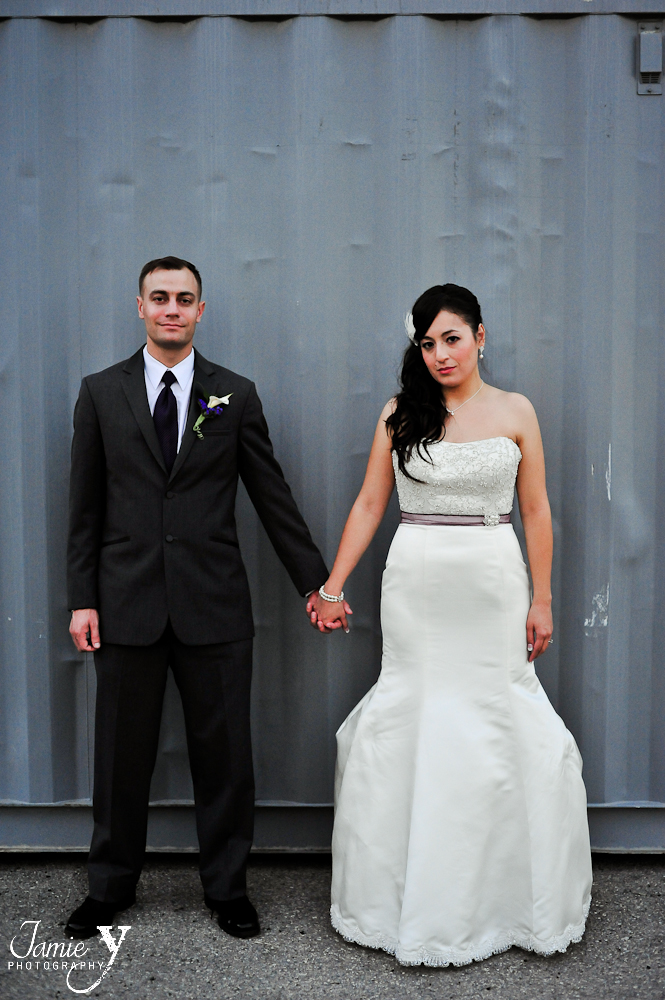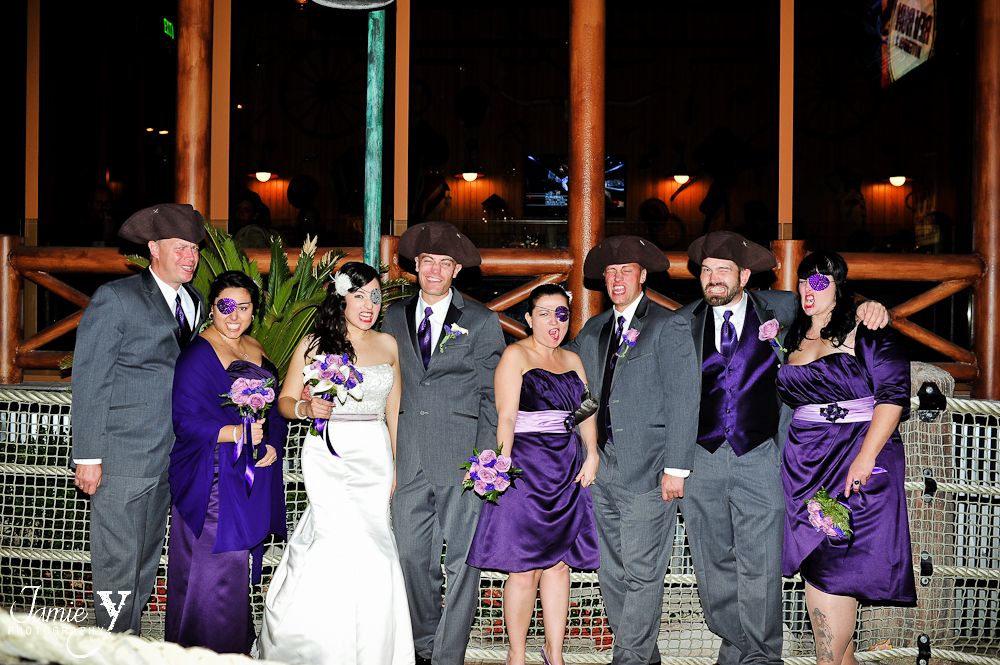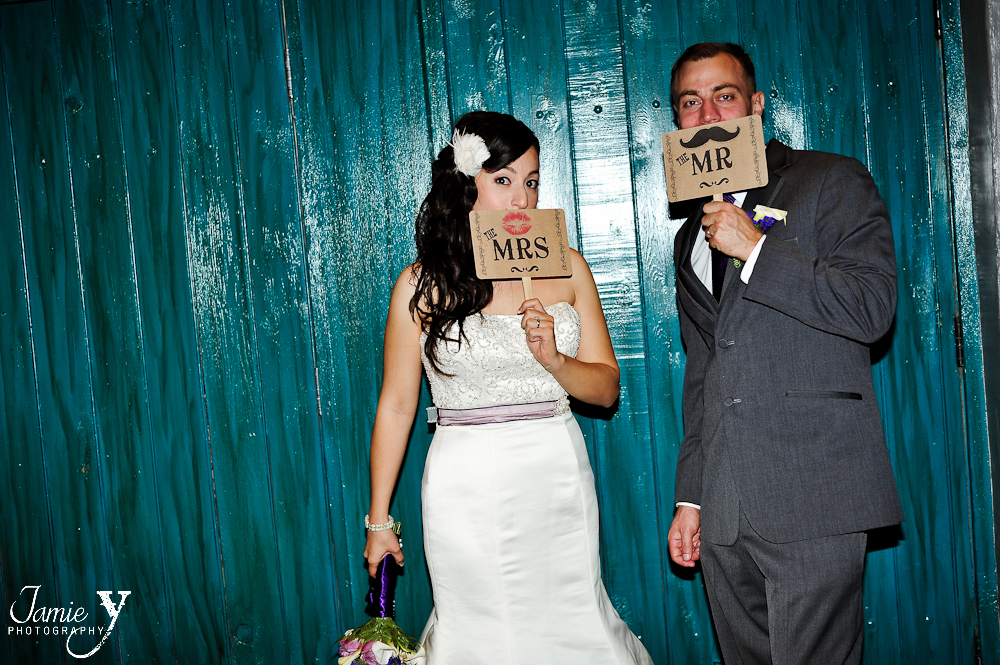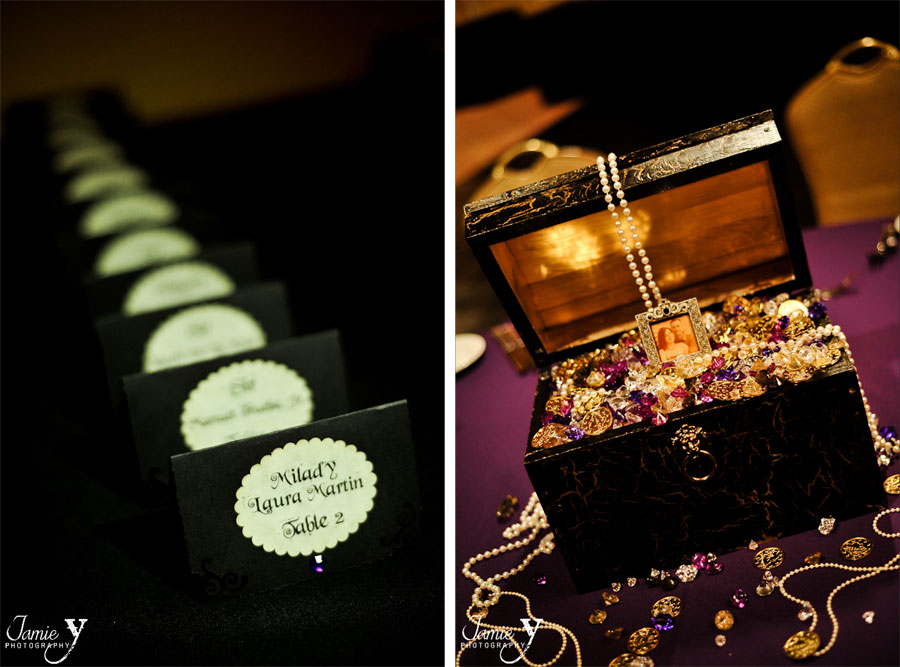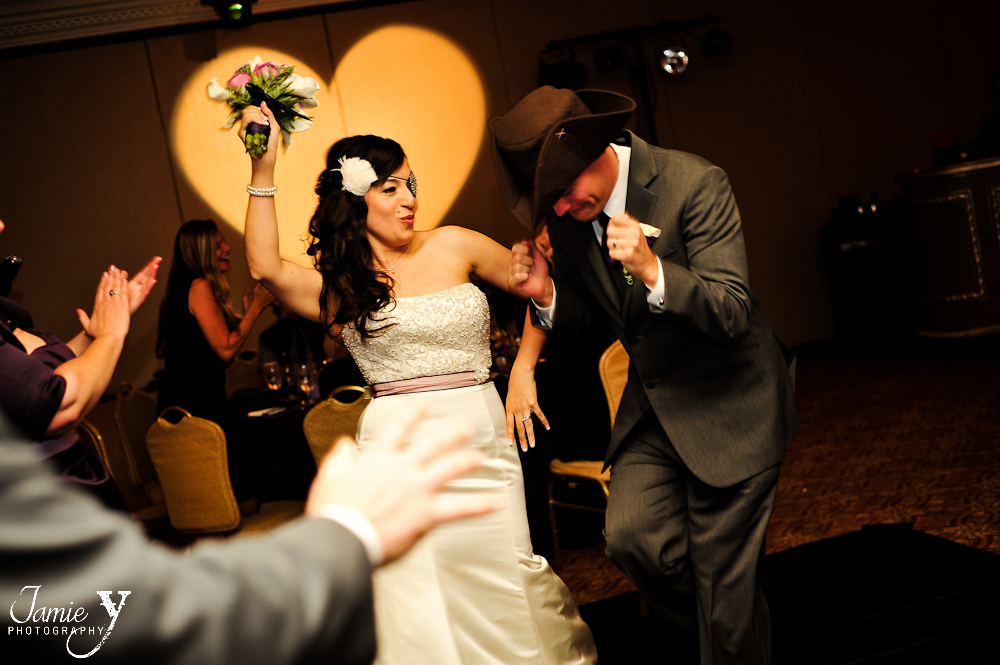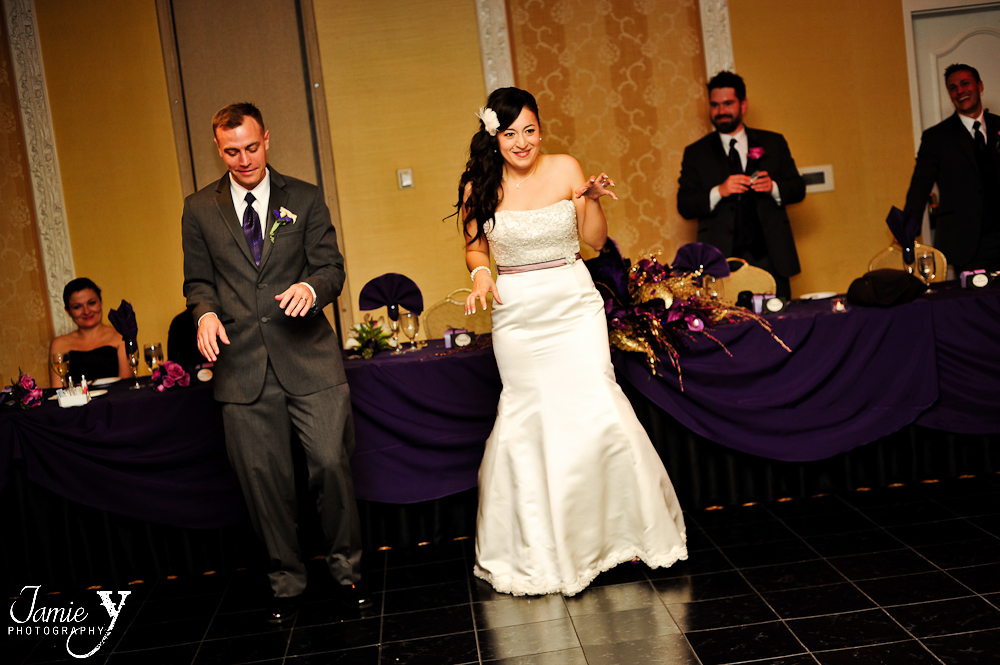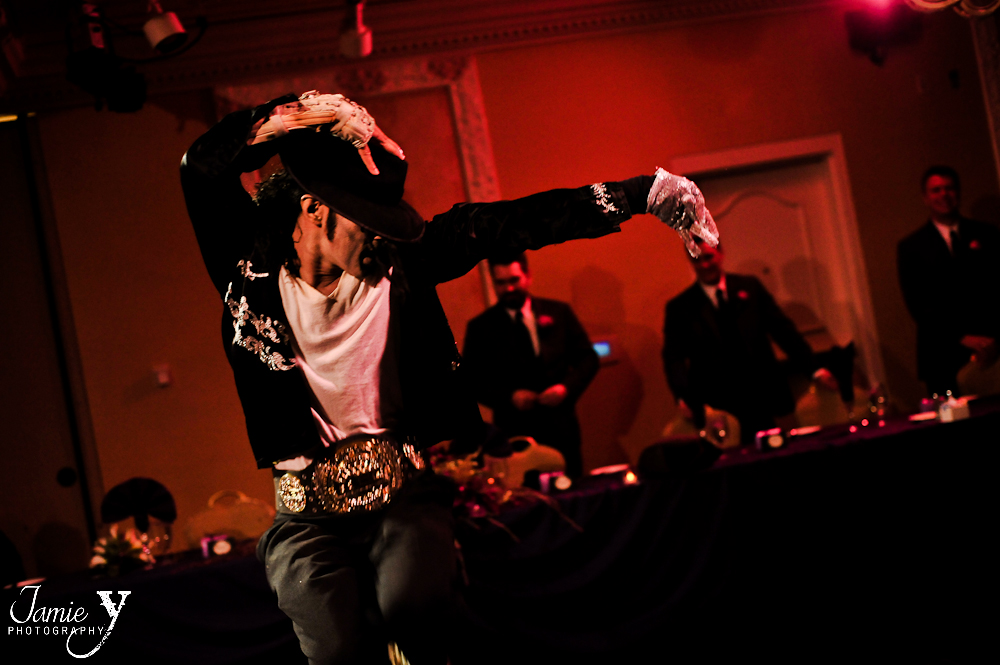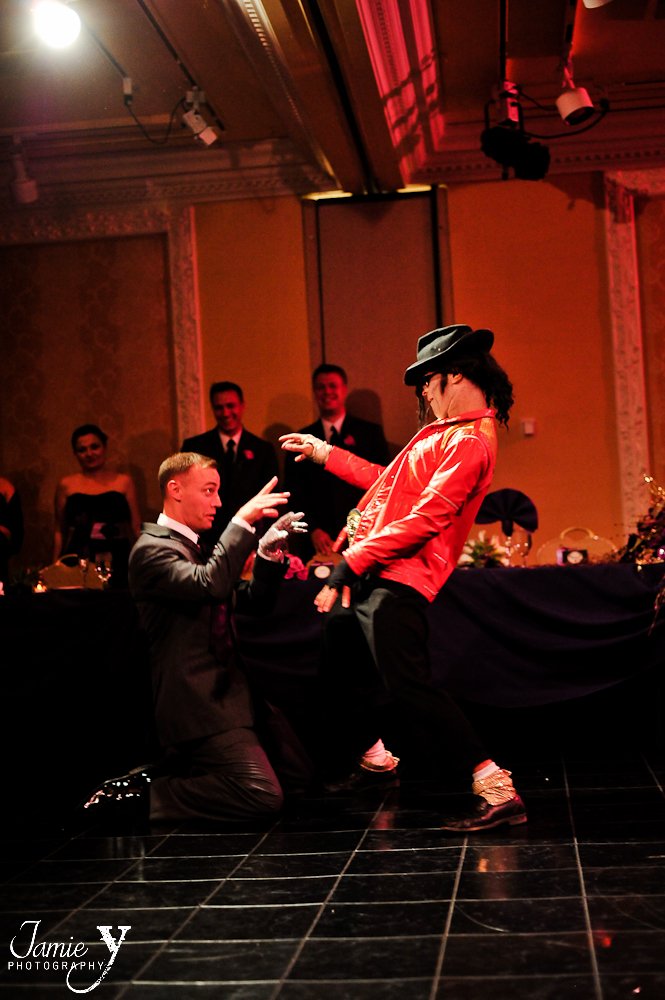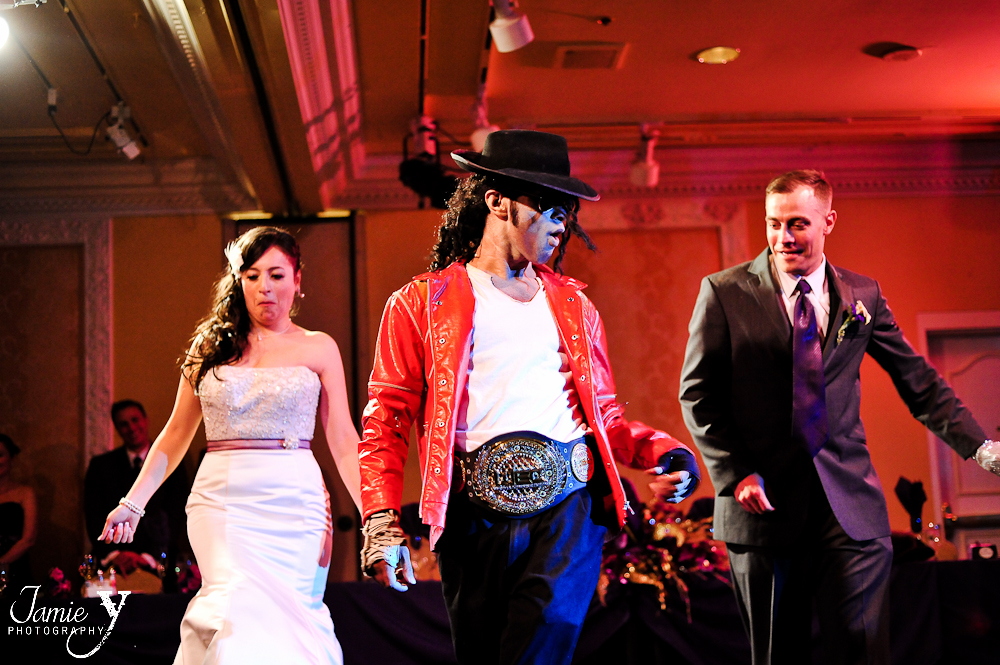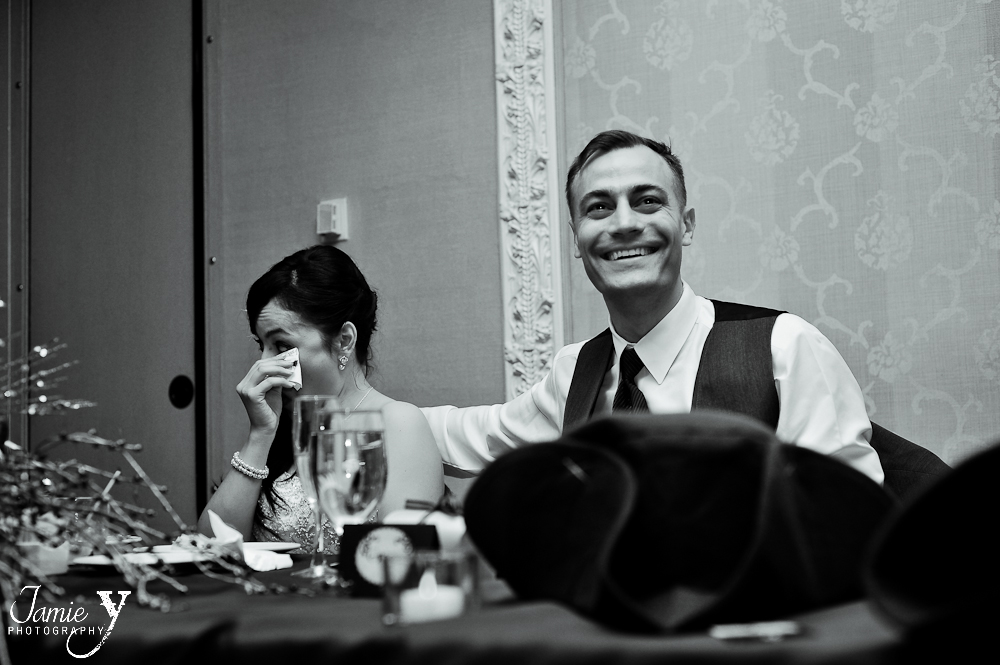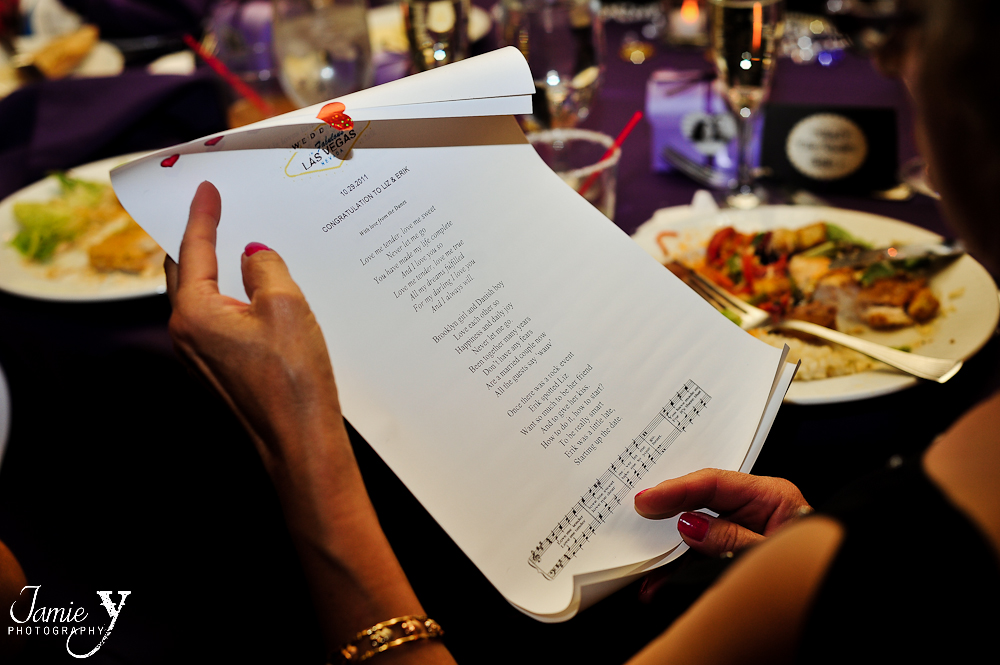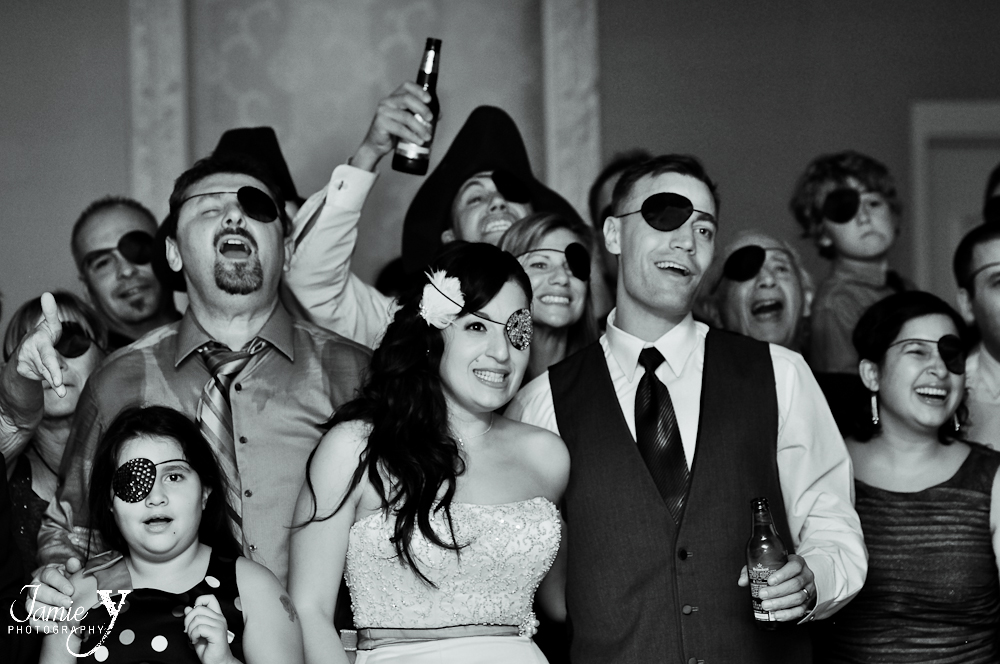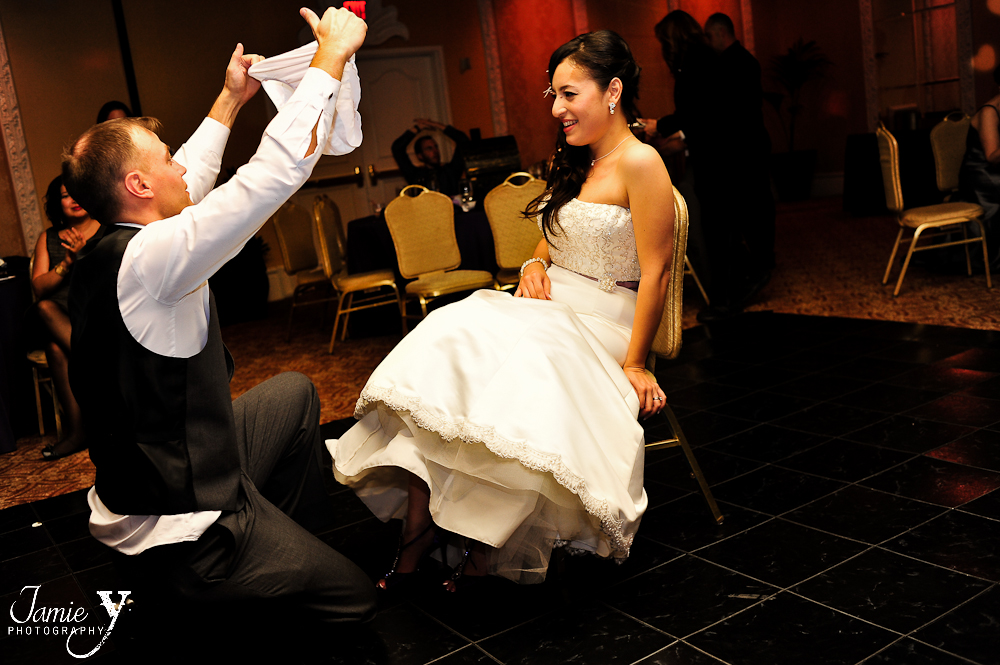 XO-Jamie