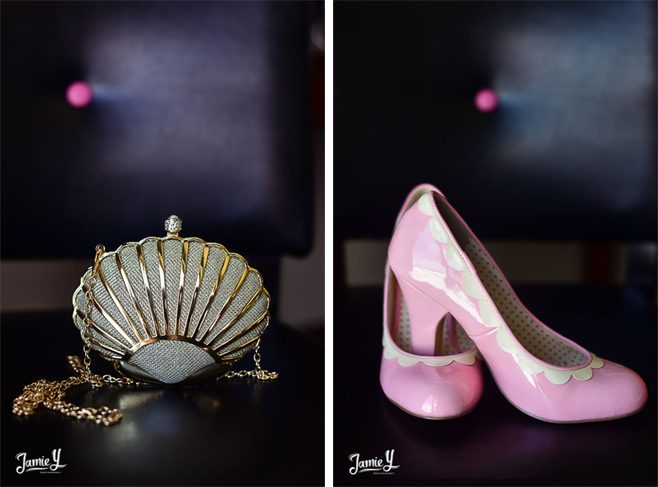 Wow, I just realized that I have not blogged in a month!  Sorry about that, I have taken on less weddings this summer because it is so hot and I have also had a few I wasn't allowed to share.  This amazing wedding I just shot I am allowed to share thankfully.
Tasha & Martin live in Australia.  Them and their closest friends and family traveled out to Las Vegas for their amazing destination wedding.  We started off the day at Tasha's hotel room at the Flamingo.  Her mother helped her into her vintage 40's style dress that Tasha made with the help of her mother and sister in law.  It looked amazing on her and fit the rest of her vintage details perfectly.
Next everyone headed to the oldest Tiki bar in Las Vegas, Frankies Tiki Bar.  Tasha & Martin found the bar while looking for locations online.  It was a very cool, very dark, intimate bar which was perfect for their intimate wedding.  The wedding was officiated by none other than the king himself Elvis.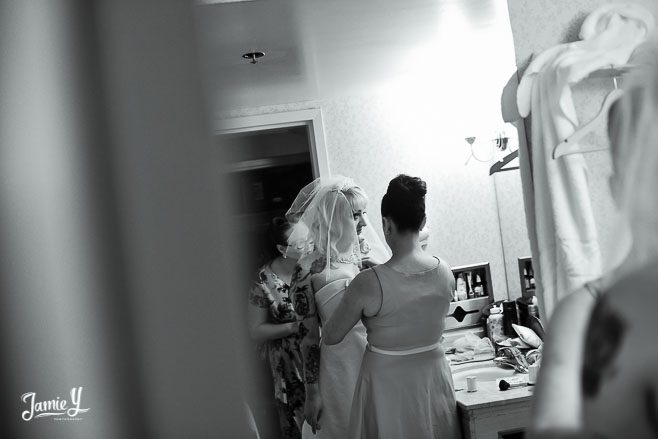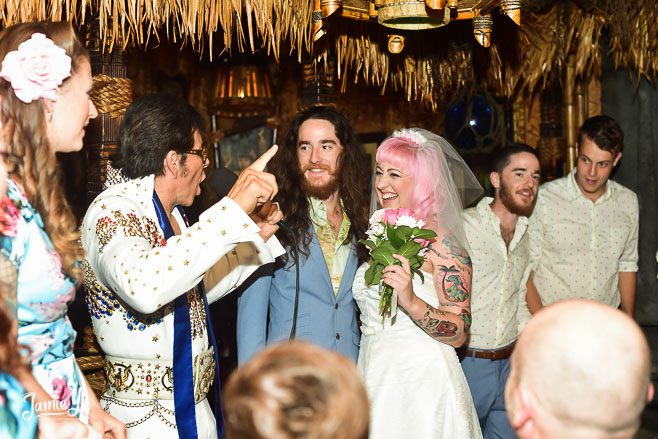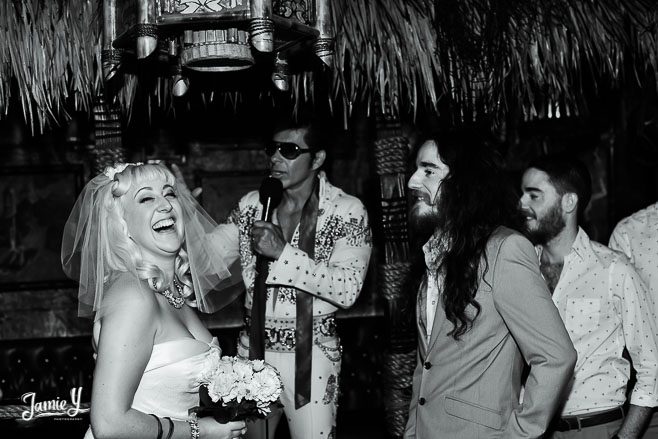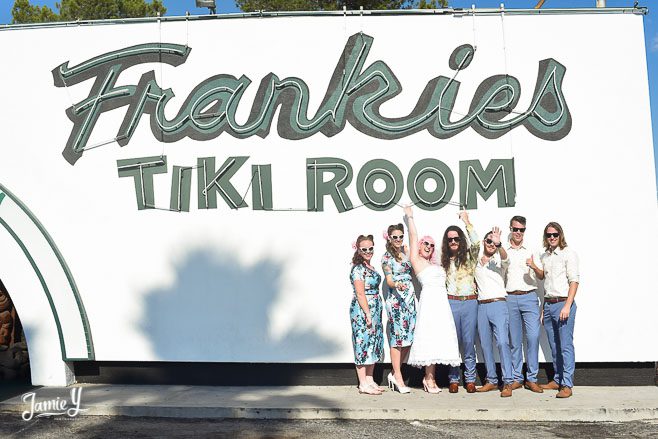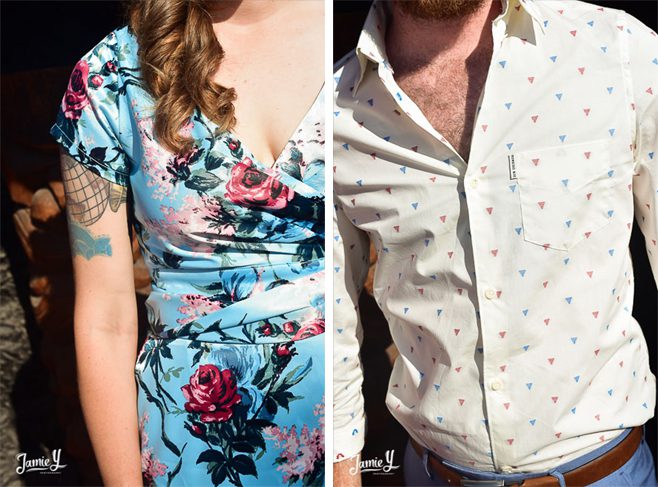 The bridesmaids had amazing vintage style floral dresses and the groomsmen wore retro Ben Sherman shirts with blue pants.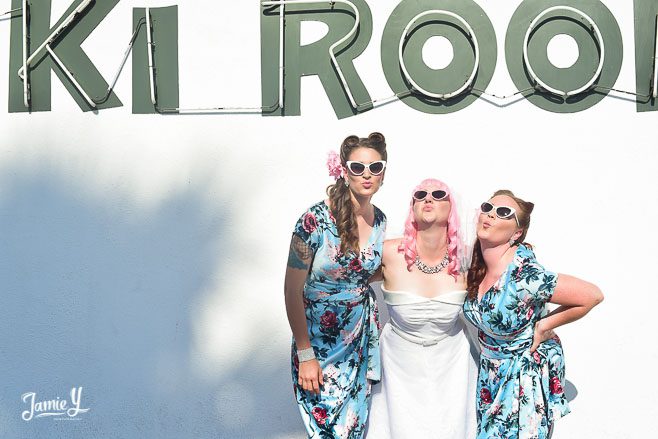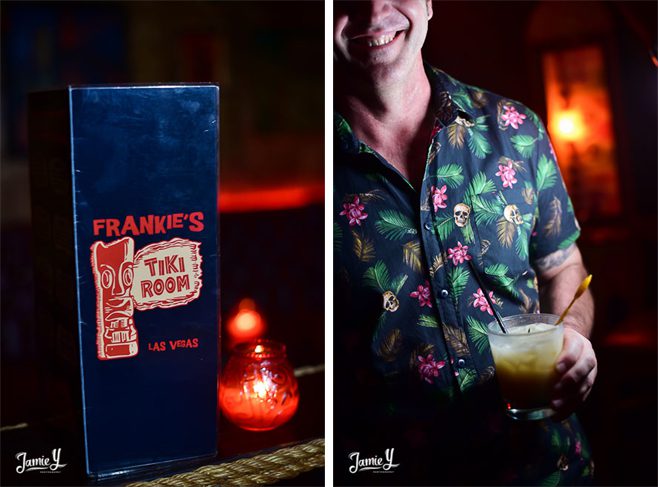 Tasha's dad had my favorite shirt of the day, a tropical shirt with skulls on it!!
After some drinks at the Tiki Bar, Tasha, Martin, and I headed over to the Neon Museum for portraits of just the two of them.  I could have photographed them all day!  Tasha's bright pink hair and bright and colorful tattoos were so much fun.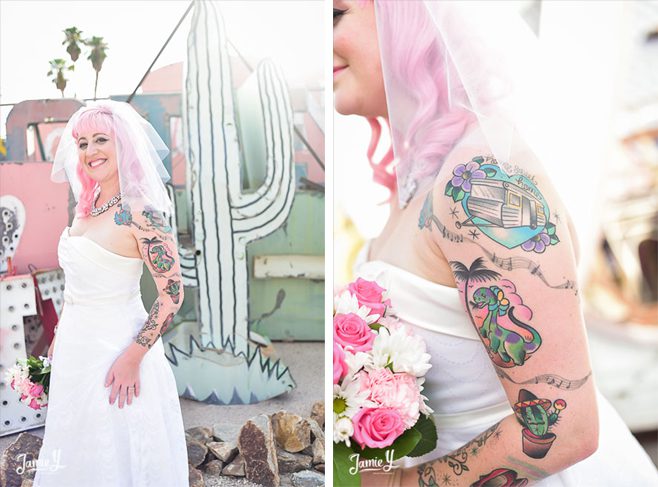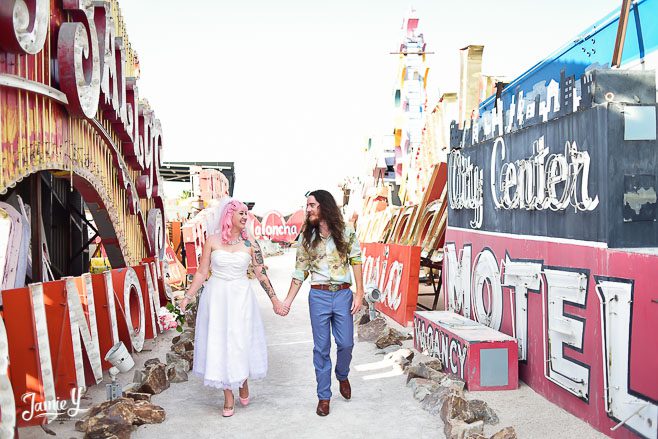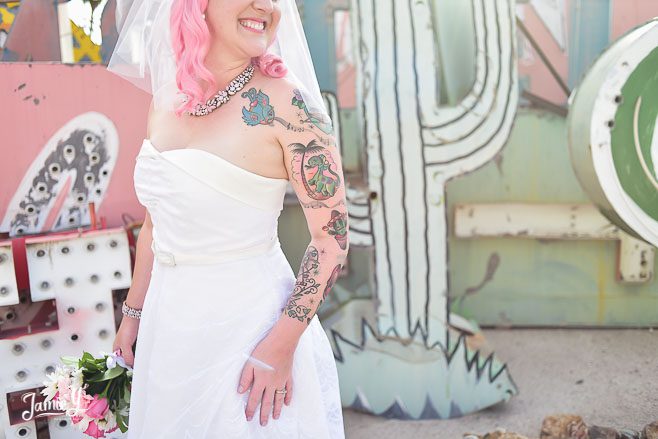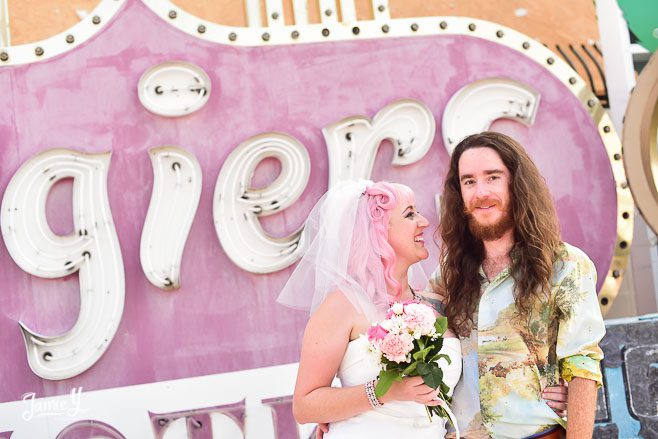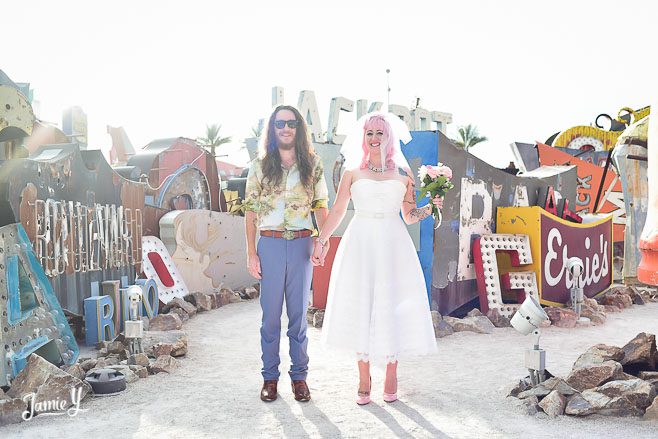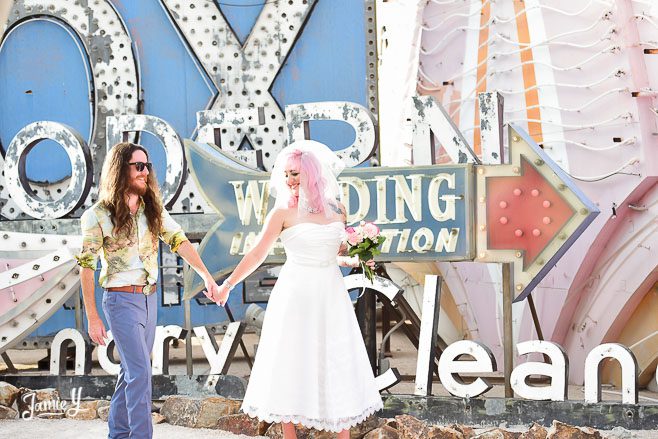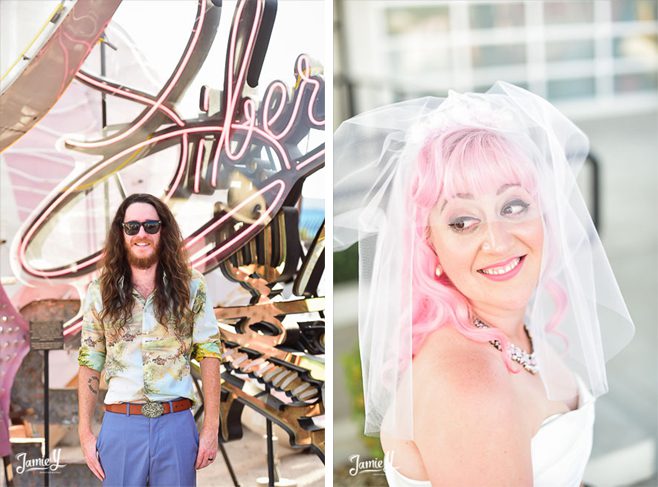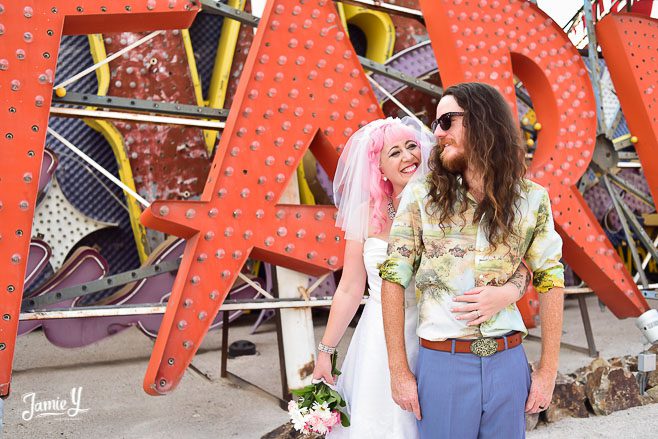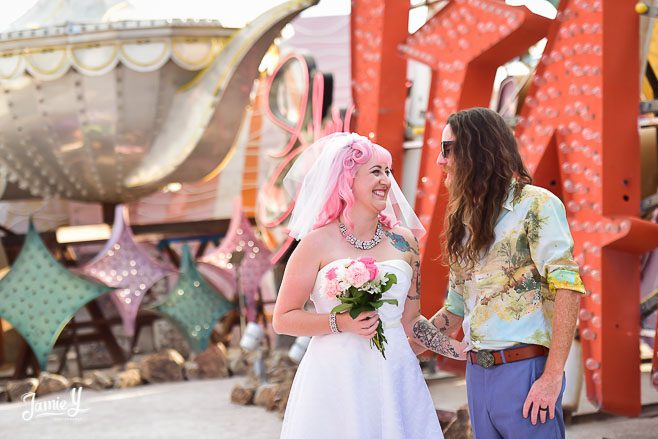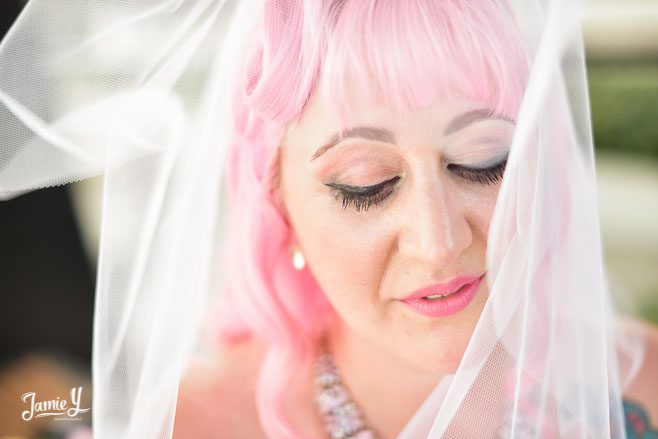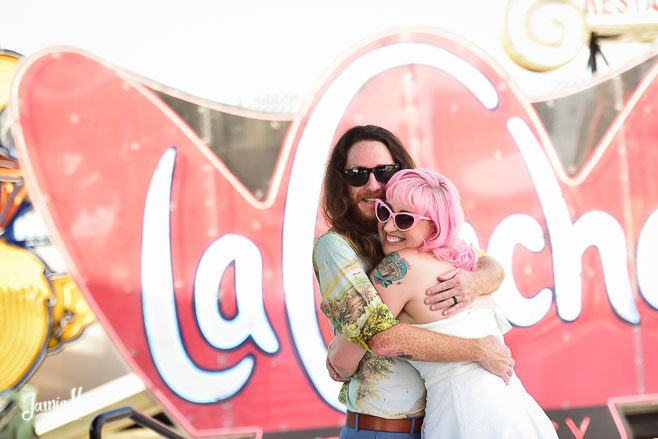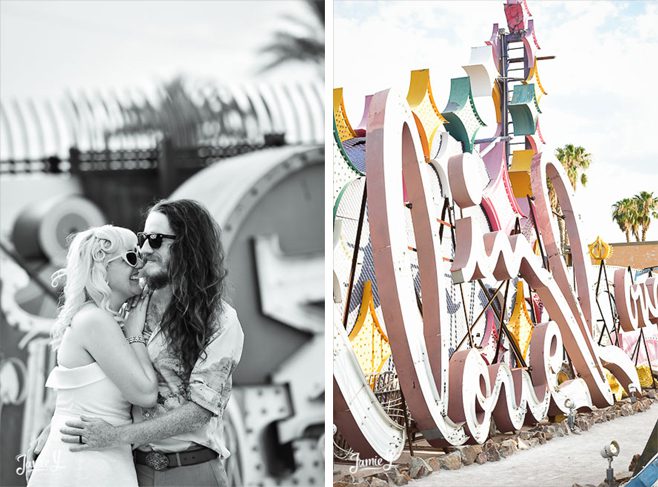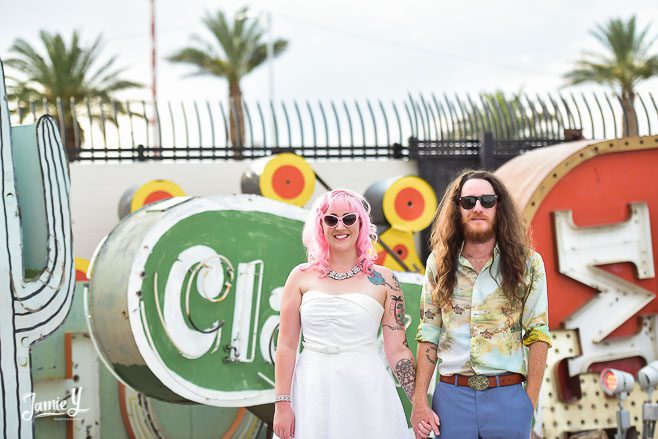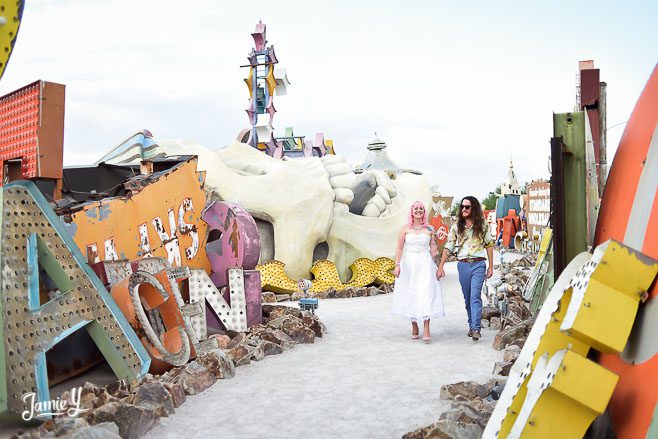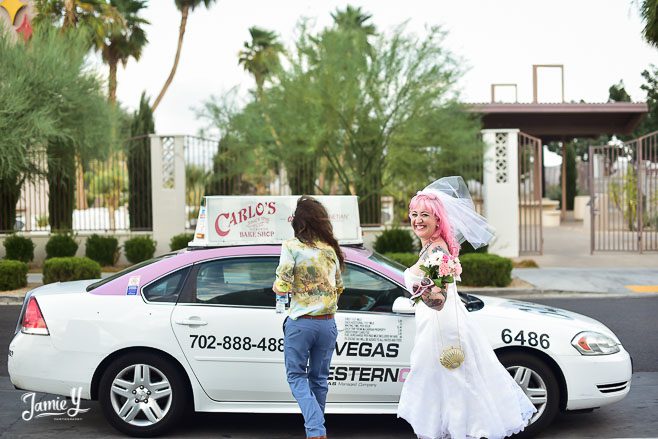 We parted ways after the shoot while the reception got started at the Peppermill restaurant down the road.
Tasha & Martin I am so honored to have been your photographer.  I hope that the two of you have the most amazing time on your backpacking trip through South America!!
To see even more, watch the slideshow below.
XO-Jamie
Tasha & Martin from JamieY Photography on Vimeo.