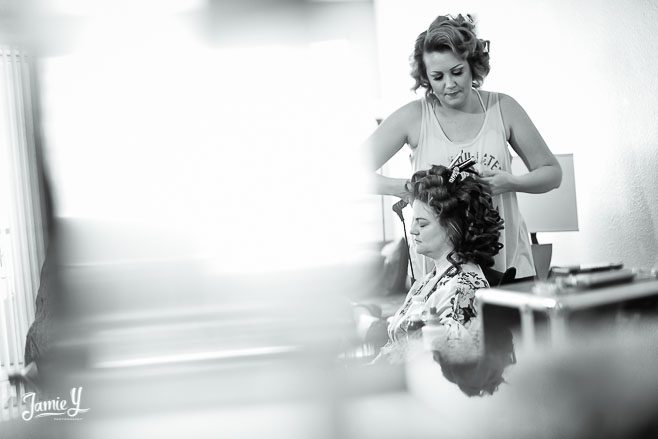 Jeff & Kristal met on eHarmony last year while both living in the Dallas/ Ft Worth area.  They started dating seriously in October right before Kristal had to temporarily move to Las Vegas for work.  They had talked about marriage and had even picked out a ring for her.  In March, Jeff came to Vegas for spring break to go on vacation.  When he arrived he told her that the ring was ordered but wouldn't be ready for a few weeks.  They took their trip to Sequoia national park in California and the south rim of the Grand Canyon.  At the Grand Canyon at sunset Jeff surprised her with a proposal and her ring.  It was perfect!
They both have big families back home but wanted to have a small event.  They decided to have their wedding here in Vegas with just the two of them to make things easier.
I met up with Kristal & Jeff at their temporary apartment while Kristal was getting ready with the talented team at Amelia C.  Before she was finished, Jeff was hid away in the bedroom so Kristal could put on her finishing touches and we arranged a first look just outside of their apartment in the courtyard.  We then traveled to the Pipe sculpture at Symphony Park for their intimate ceremony officiated by Peachy Keen Unions.  Then it was picture time!  We made a quick stop at Freemont East before finishing up the day at the Neon Museum.
Kristal is quite talented.  She made all of the floral arrangements for the wedding.  She made her bouquet, a corsage for her guest, and Jeff's boutonniere.  In Kristal's bouquet she had air plants, sola flowers, and white dried roses that were from the first flower bouquet given to her by Jeff.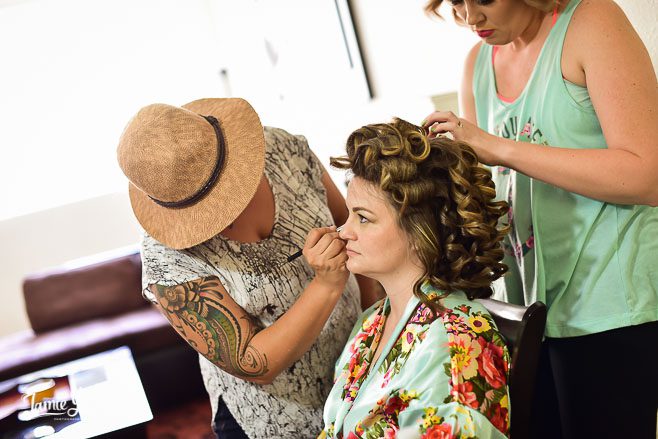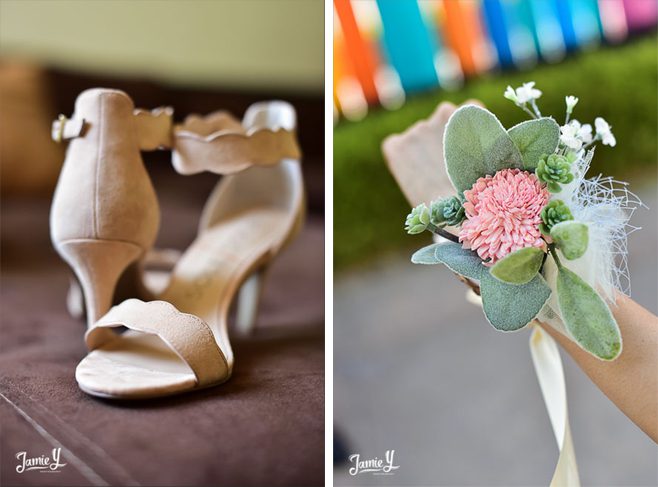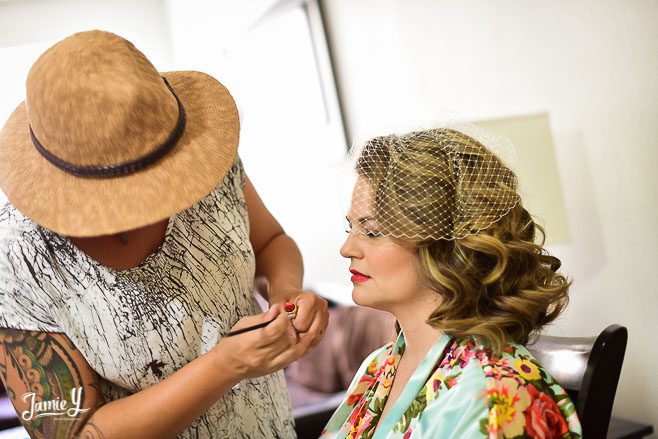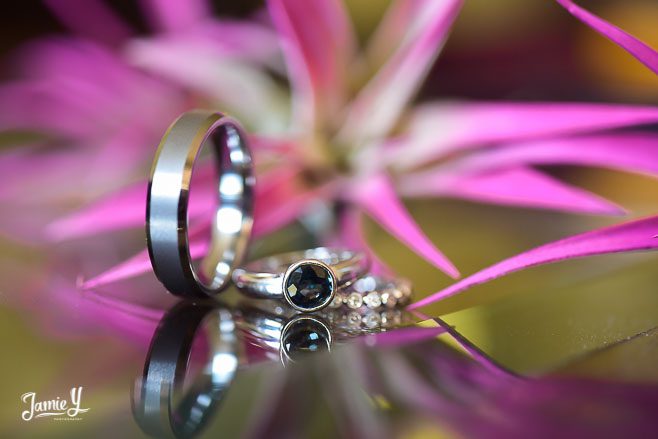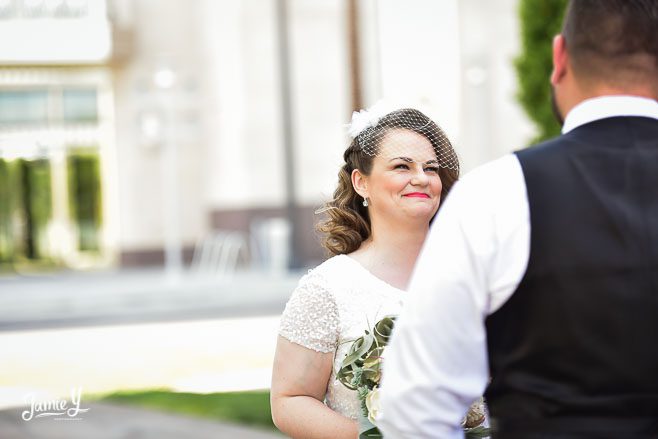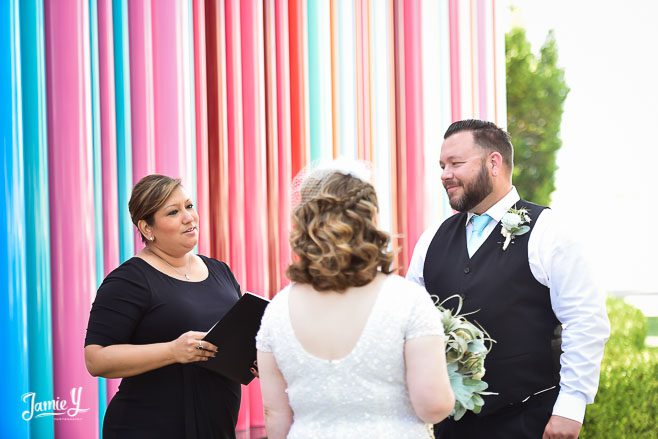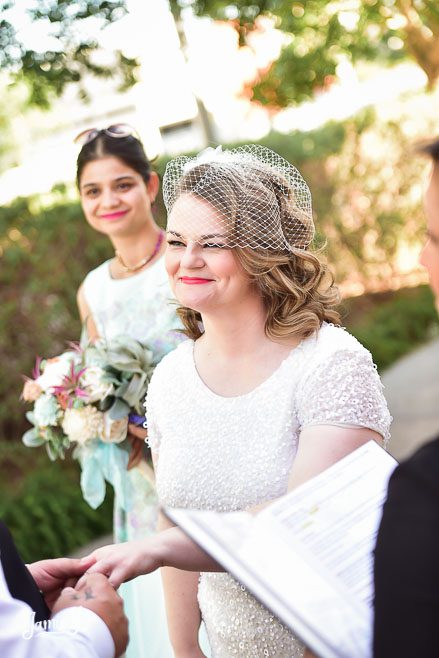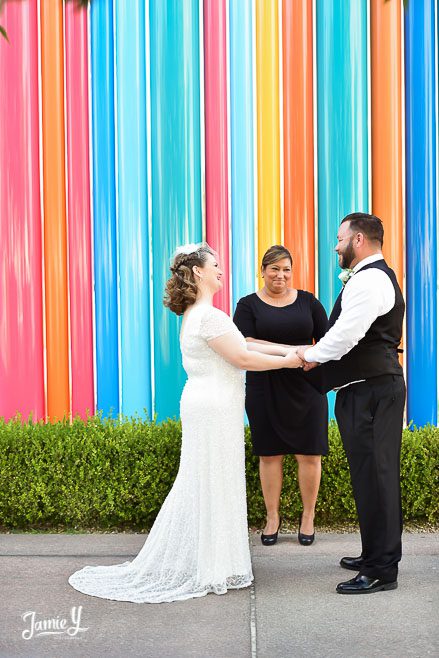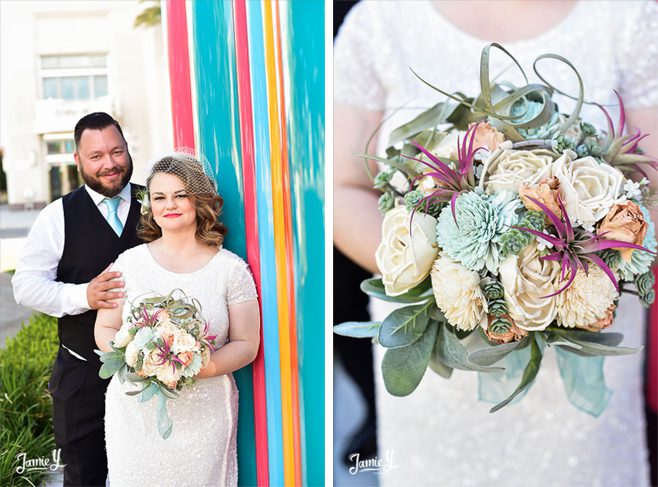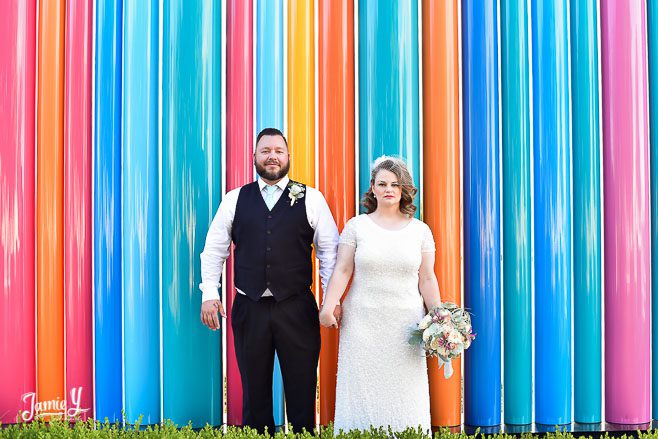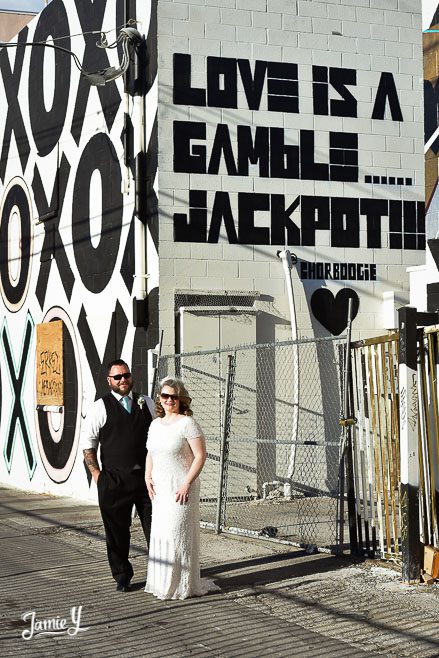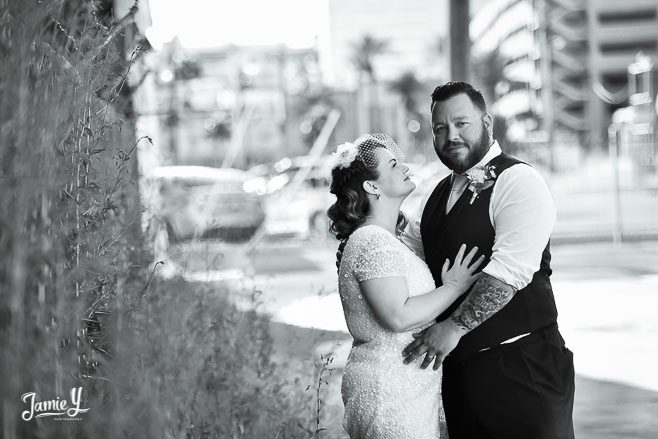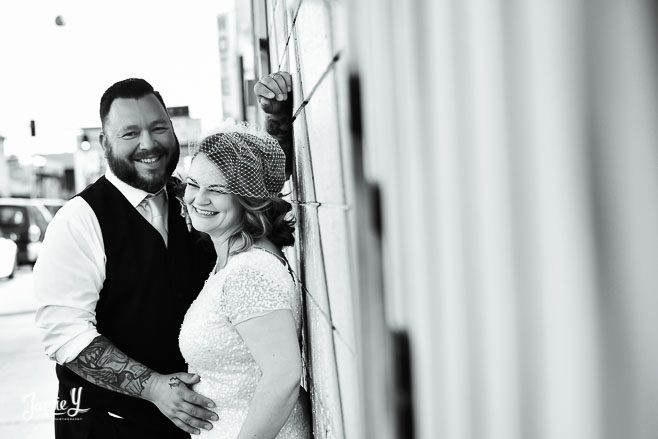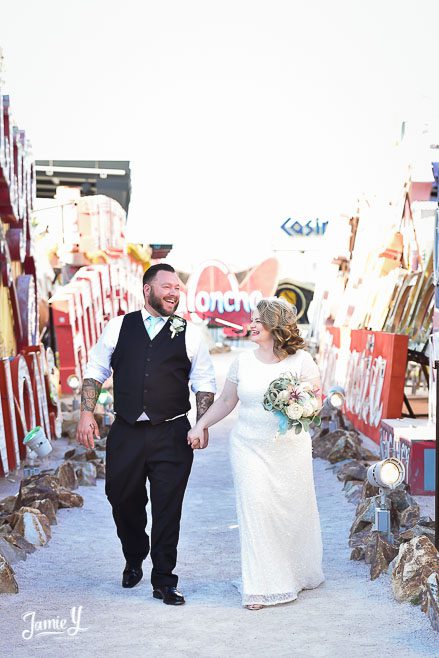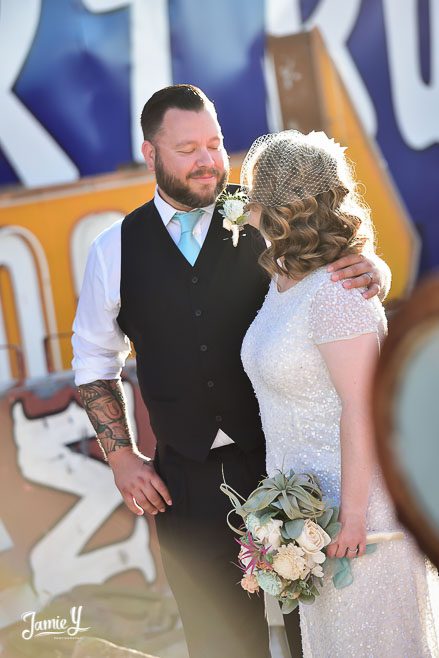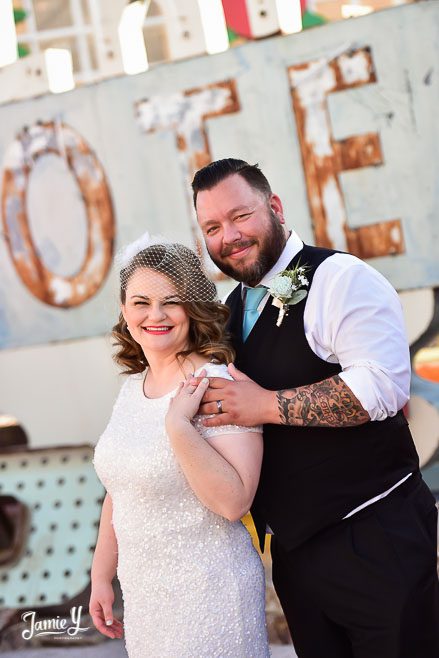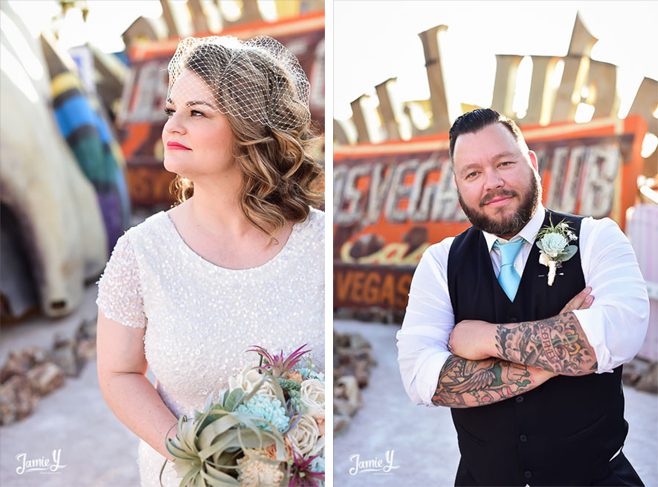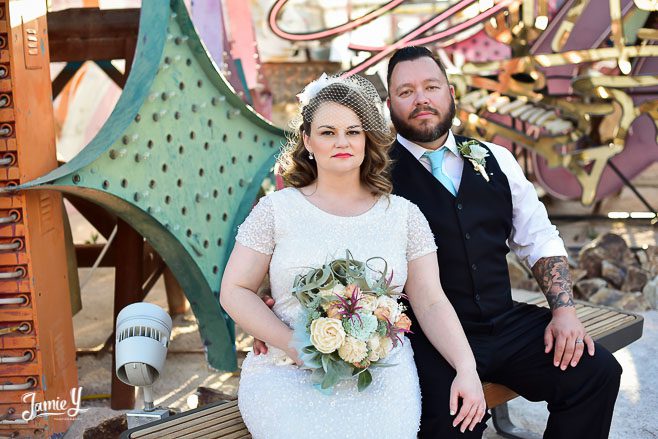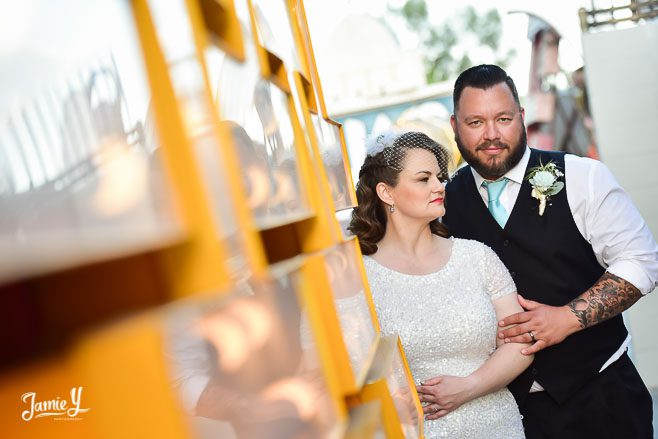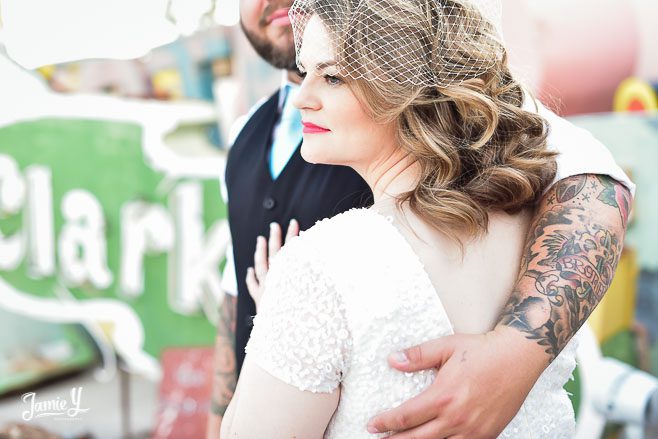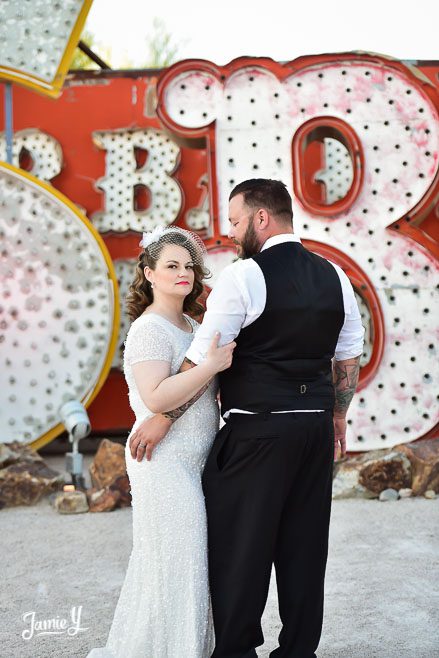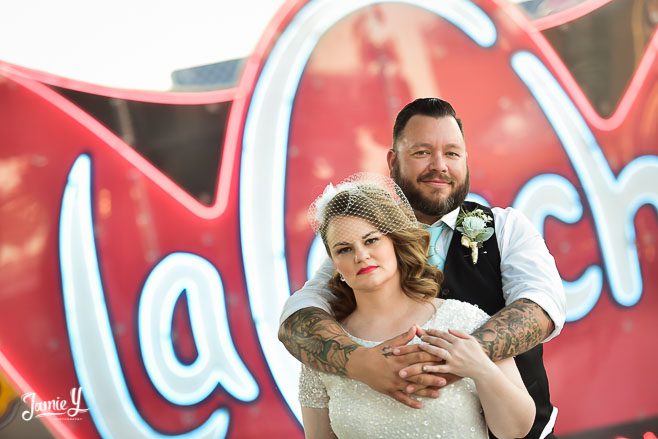 It was so amazing to meet the two of you and photograph your wedding day.  Congratulations on your new marriage and your new home!
To see even more from their amazing day, watch the video below.
Officiant: Peachy Keen Unions
Ceremony Location:  Symphony Park
Hair & Makeup: Amelia C & Co
Dress: DB Studio
XO-Jamie
Kristal & Jeff from JamieY Photography on Vimeo.