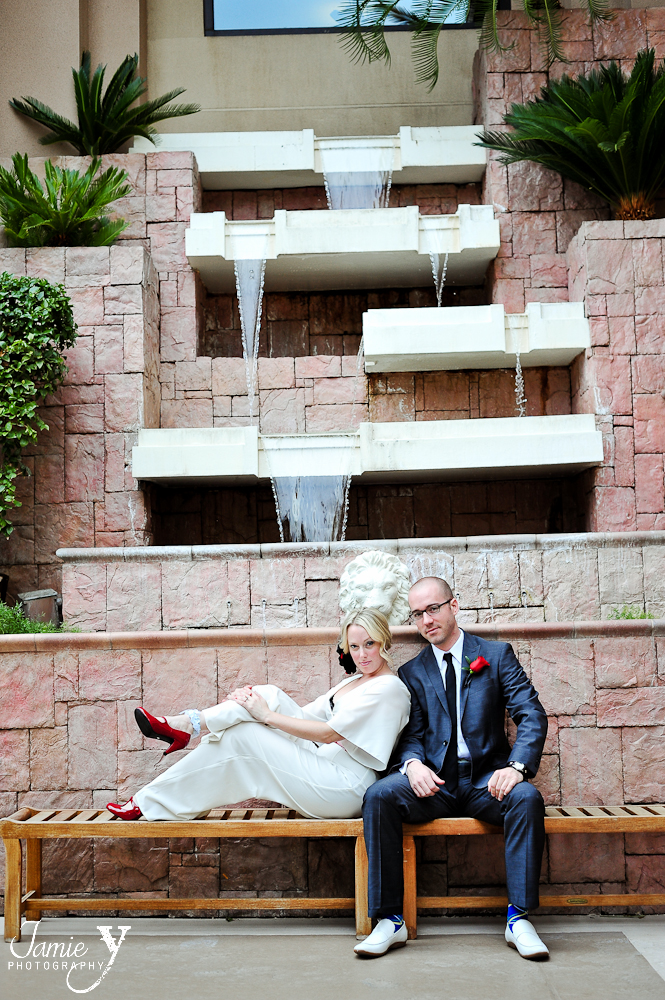 Meet the fabulous couple Emily & Jon.  I kinda feel like we were a perfect match.  They got married on the lucky day of 11/11/11.  I had a wedding booked from a while back for this date.  About the same day that Emily emailed seeing if I was available, my other bride informed me that they had to change their plans and were not coming at that time.  Although I was sad to hear my first bride wasn't getting to come for this special day, I was so happy to be able to provide Emily & Jon with my services on the quickly approaching popular day.
I am so super glad they found me.  They are the most adorable couple.  Firstly, I just loved loved loved their style.  When I saw them in their super stylish wedding attire I was immediately excited.  They were also super nice and so so happy.  Emily was beaming with joy and it was so great to see them so in love.  That is truly one of the best parts of my job.  They were up for all my crazy ideas for locations and liked my favorite spots as much as I did.
They had literally decided on coming out to get married about 2 weeks prior to the date.  8 close family members made it out for the wedding and the family members were just as nice and friendly as the bride and groom.
The ceremony was held on the balcony of one of the Terrace Suites at the MGM Grand.  It was such an amazing view.  It was perfect.  I got a little choked up during the ceremony.  It was very touching to see them so happy and in love.
Congratulations to a fabulous couple.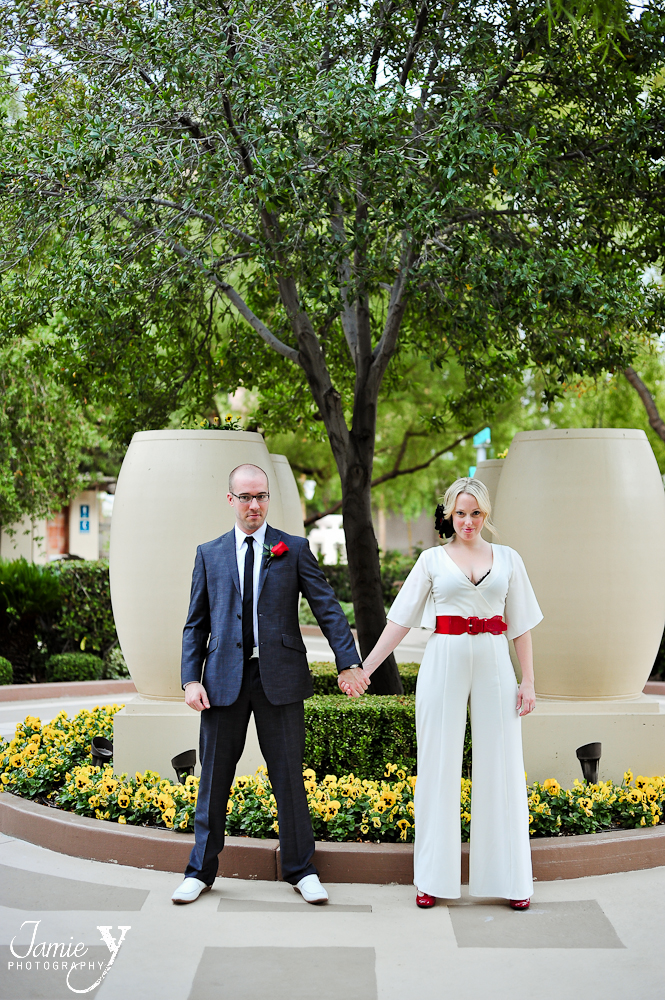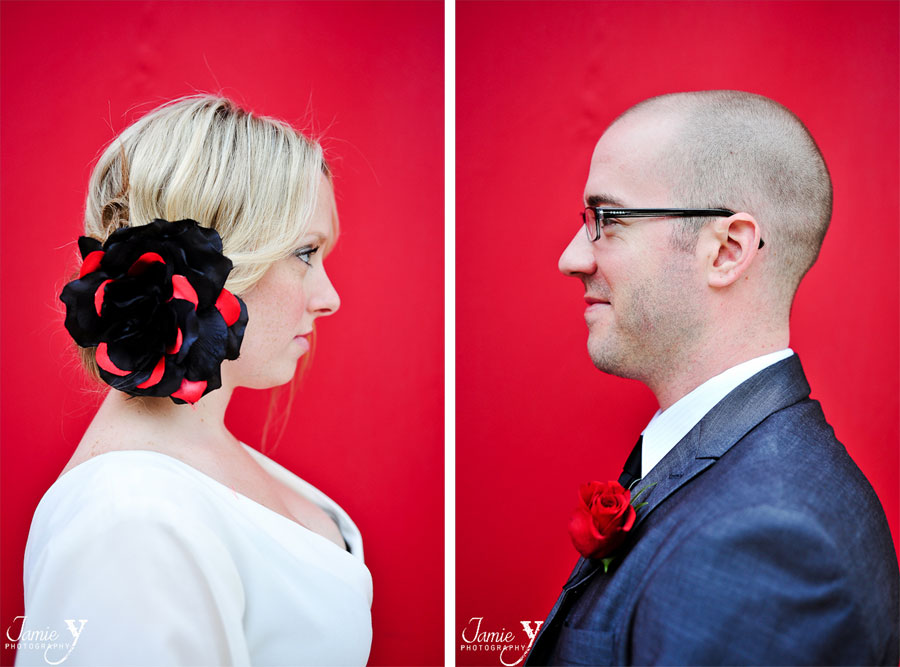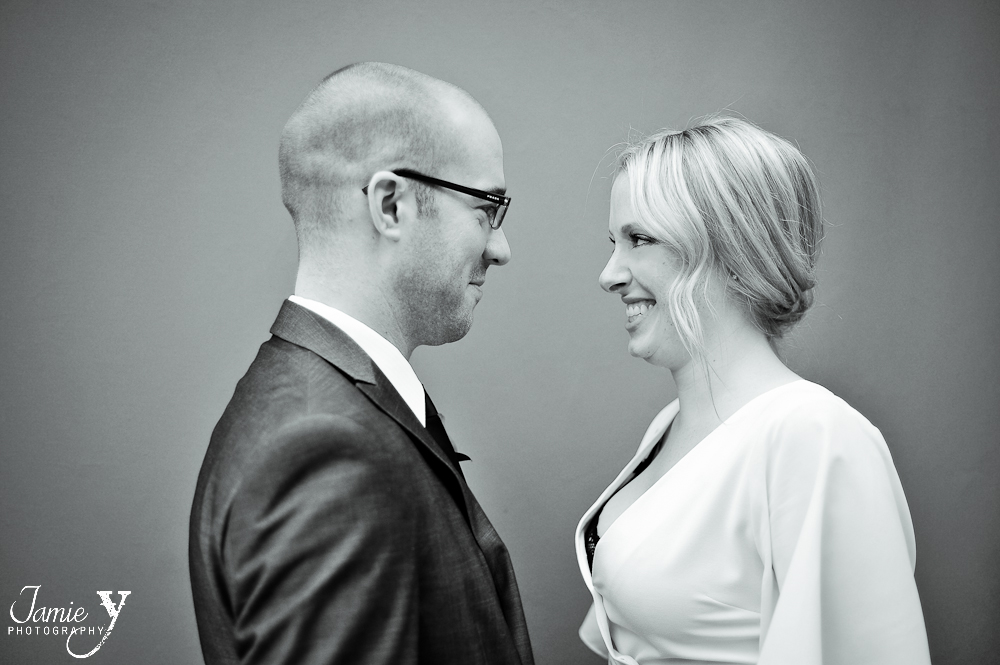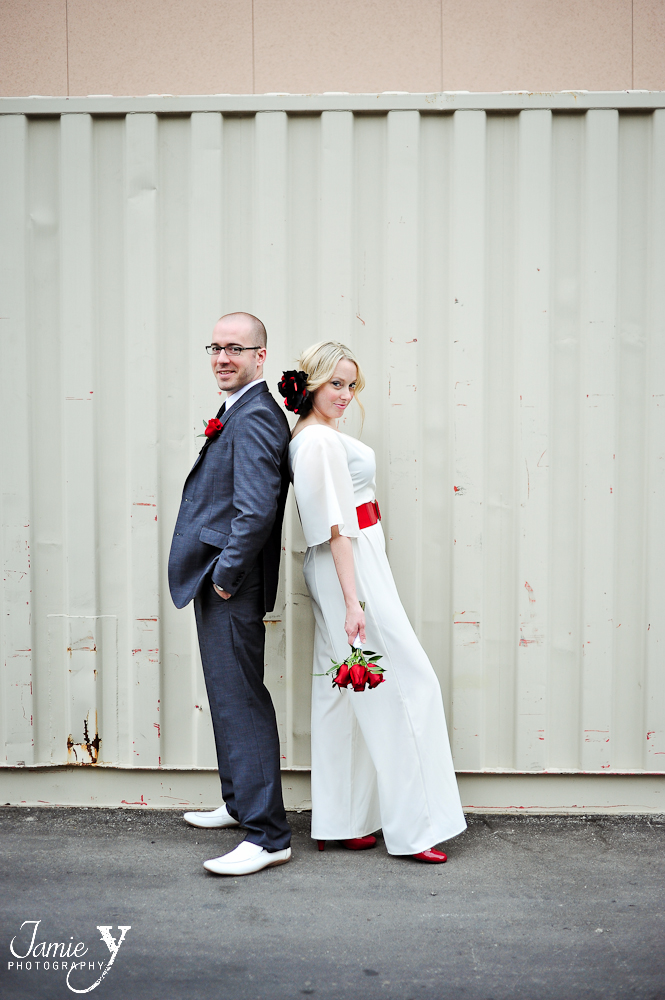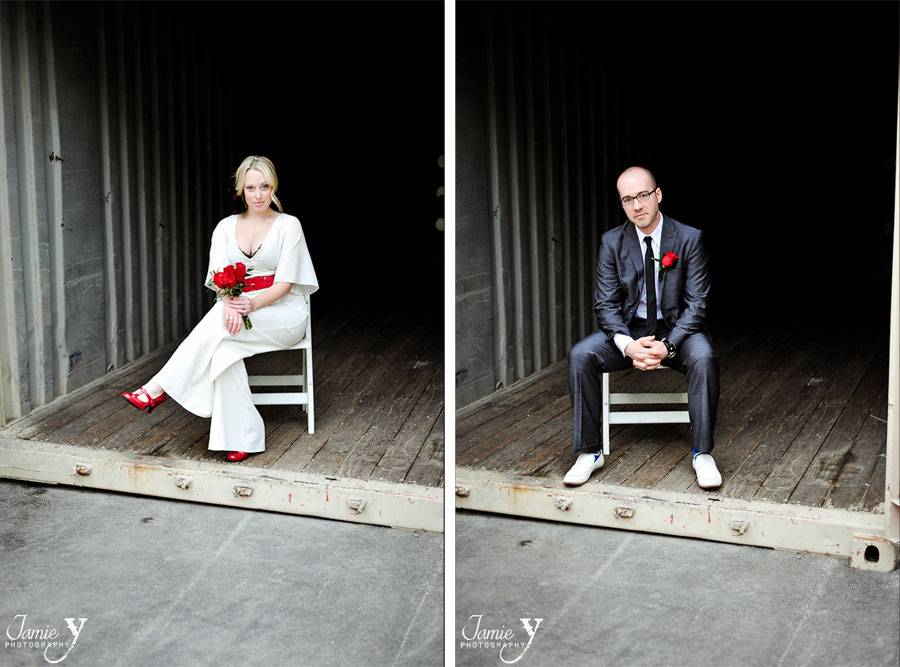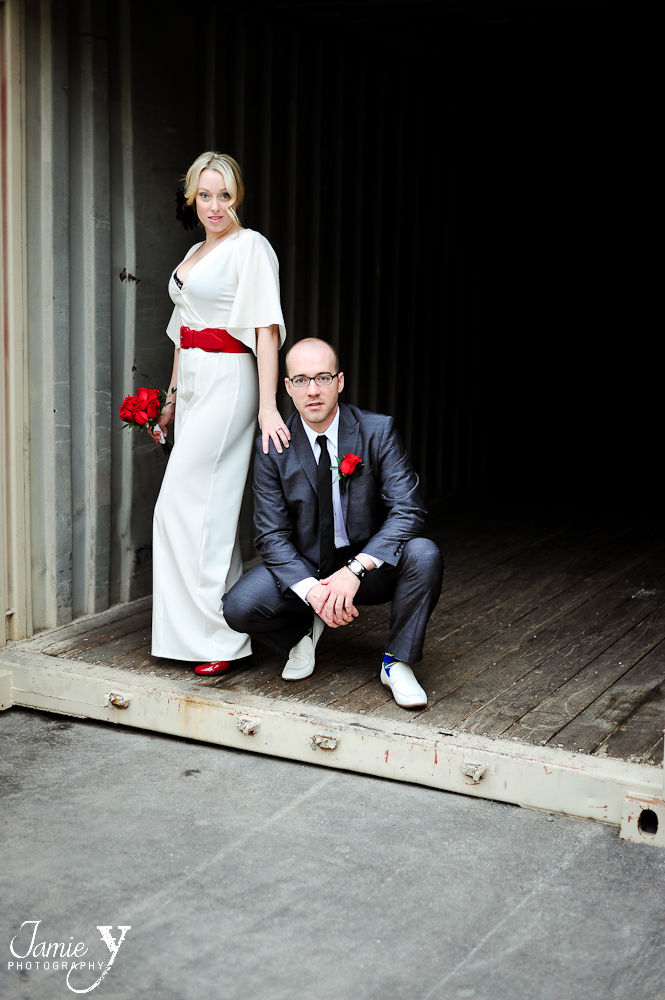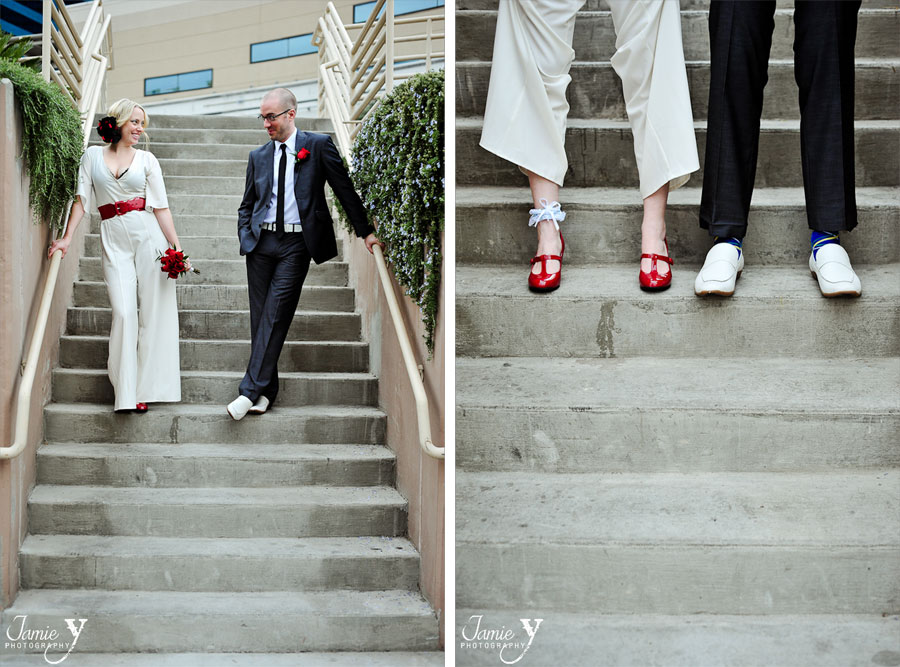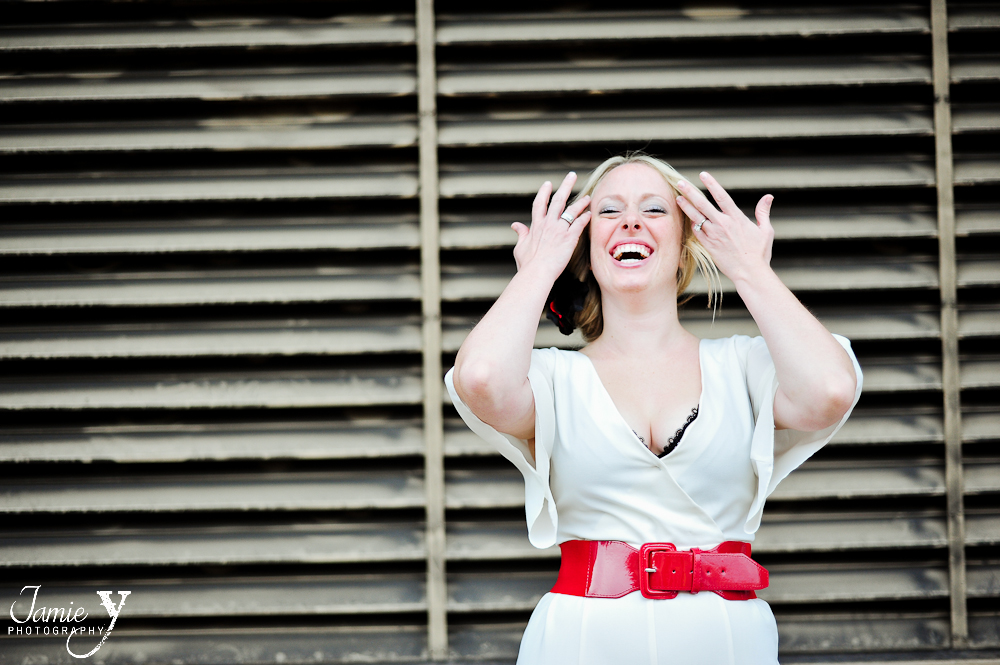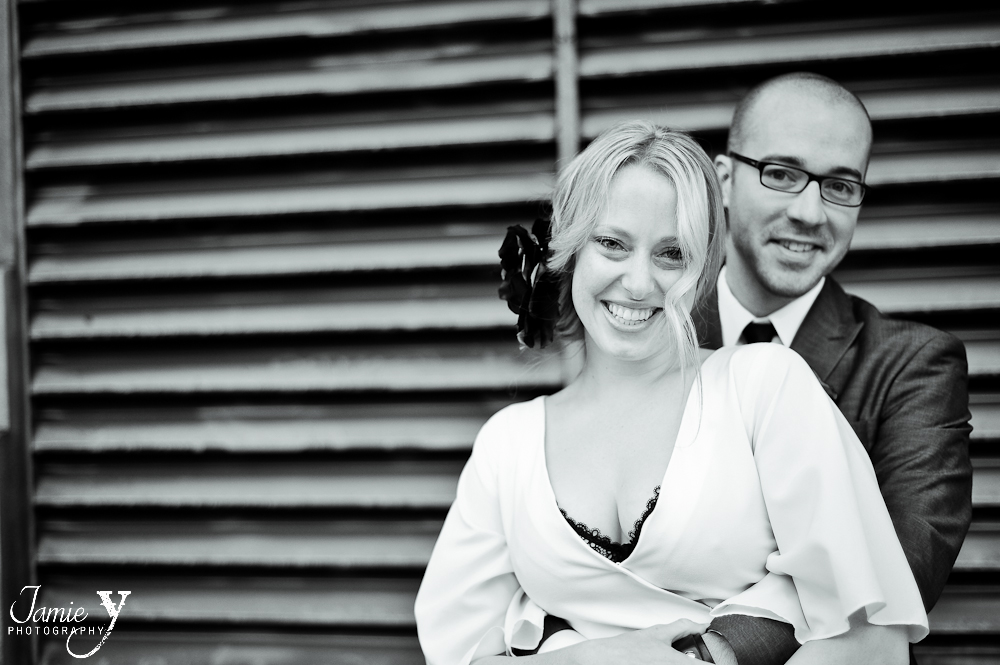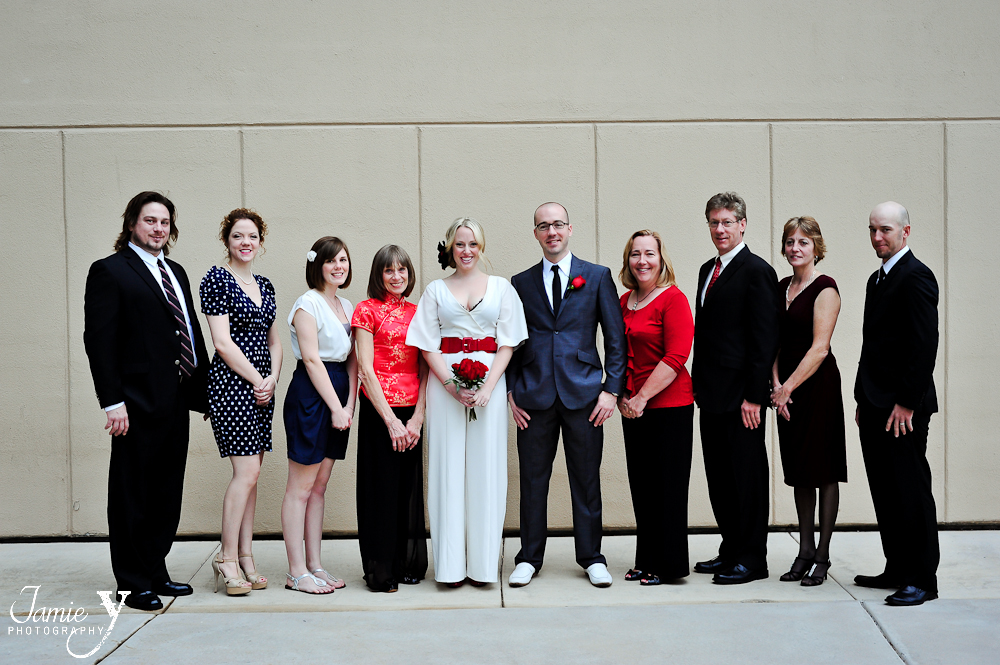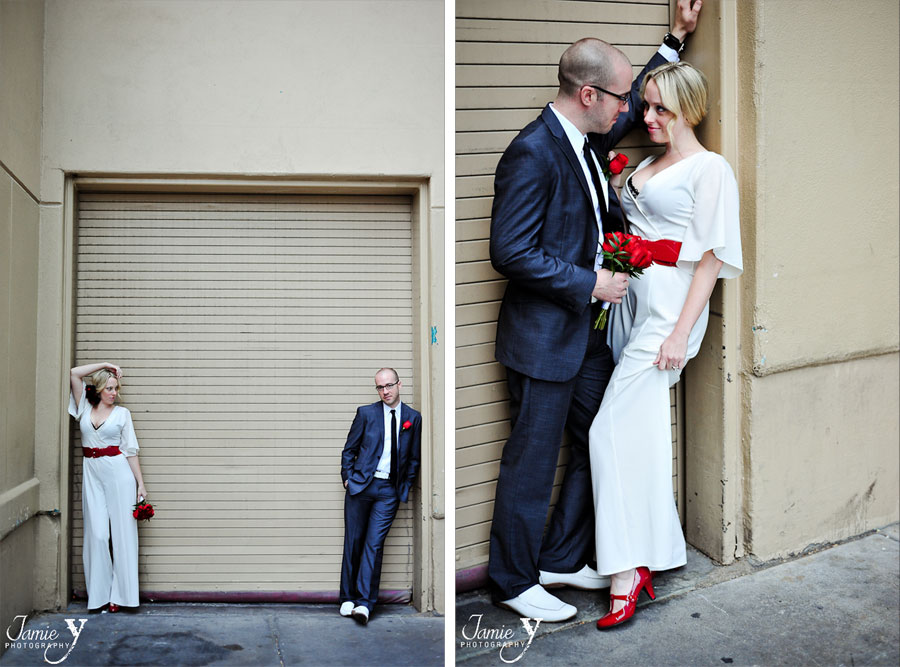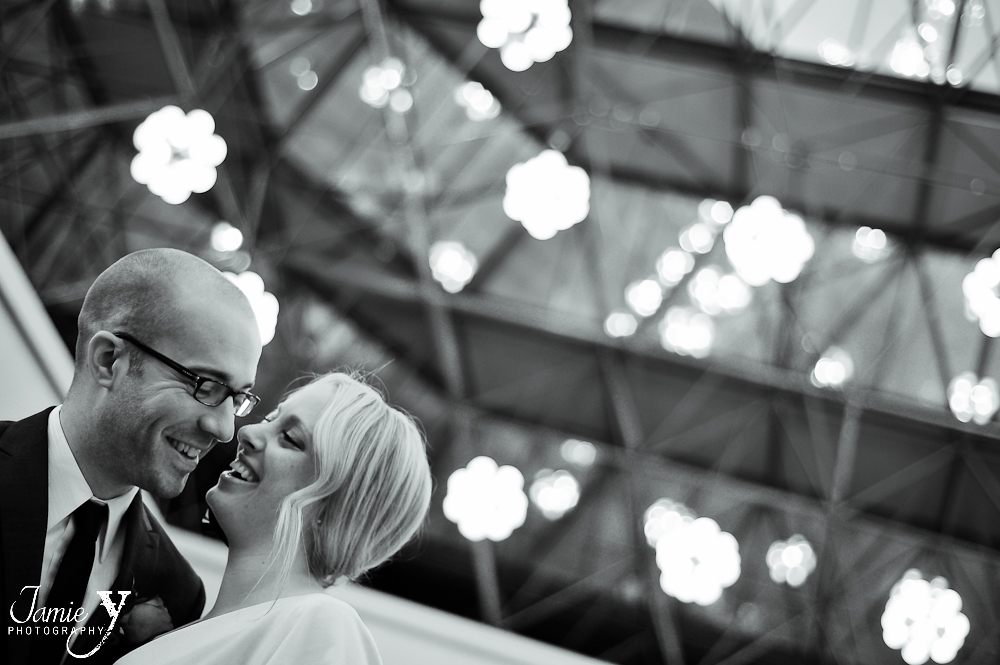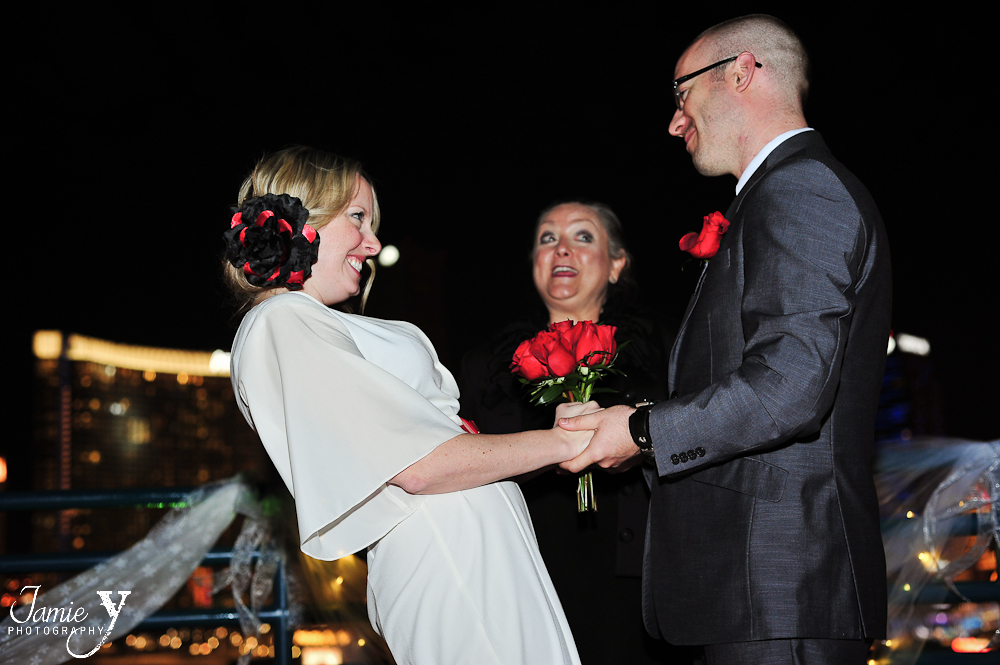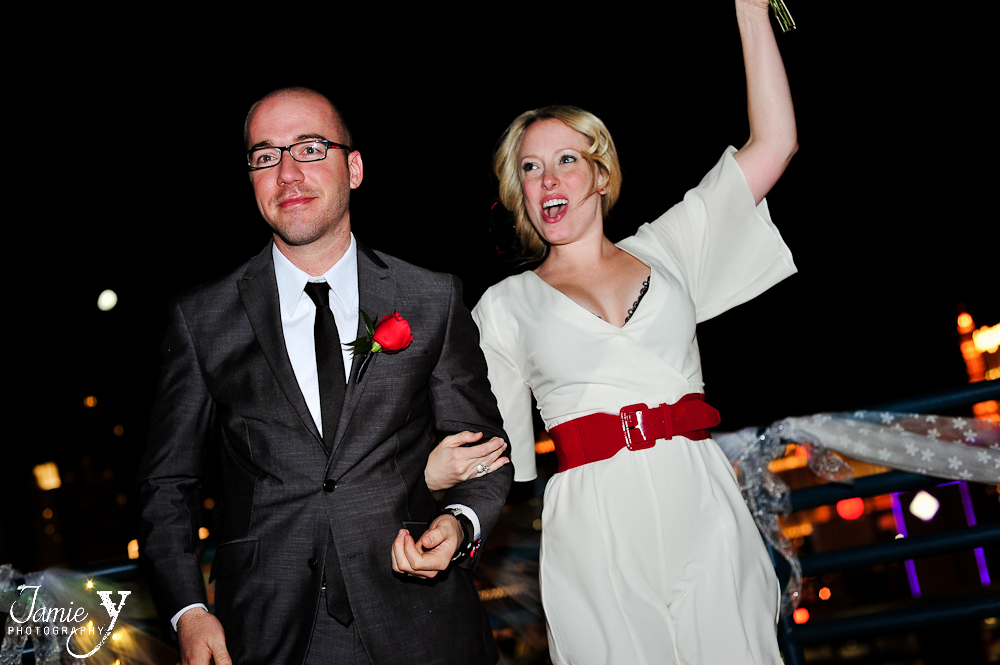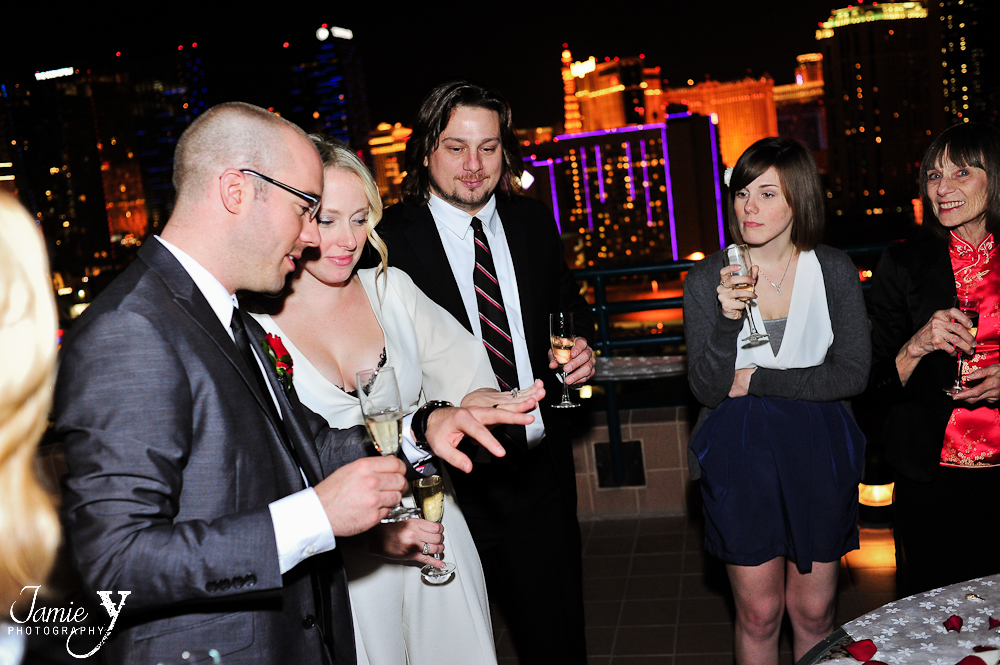 Then Jon made it rain Champagne.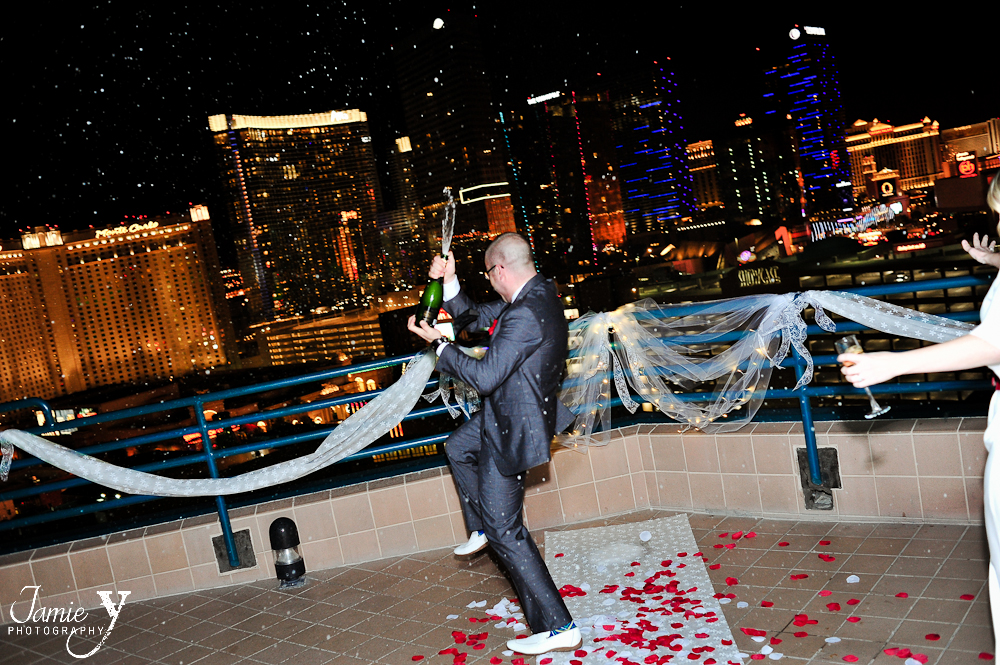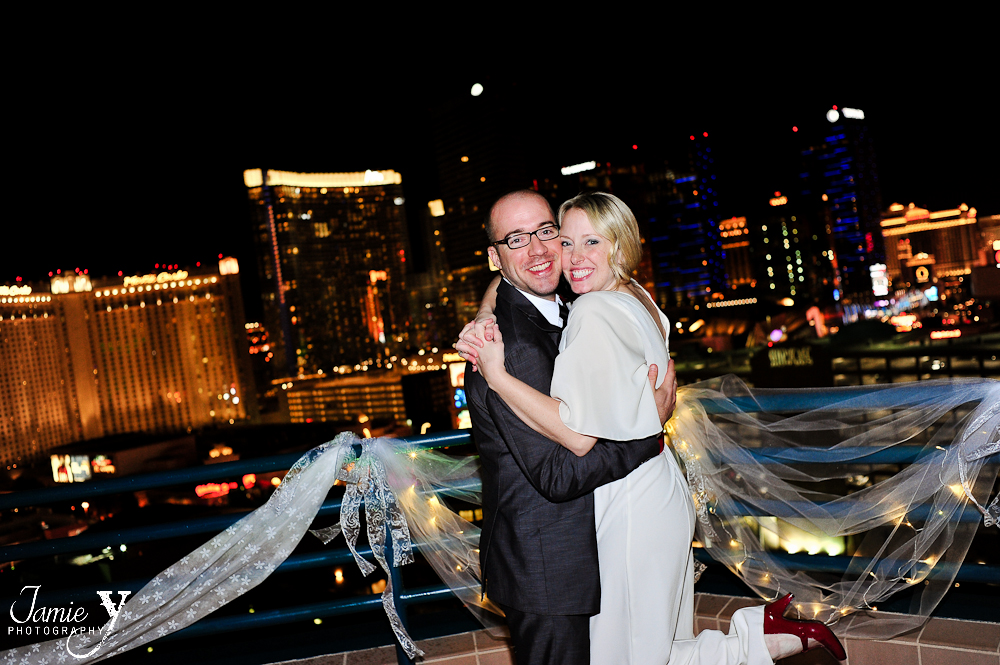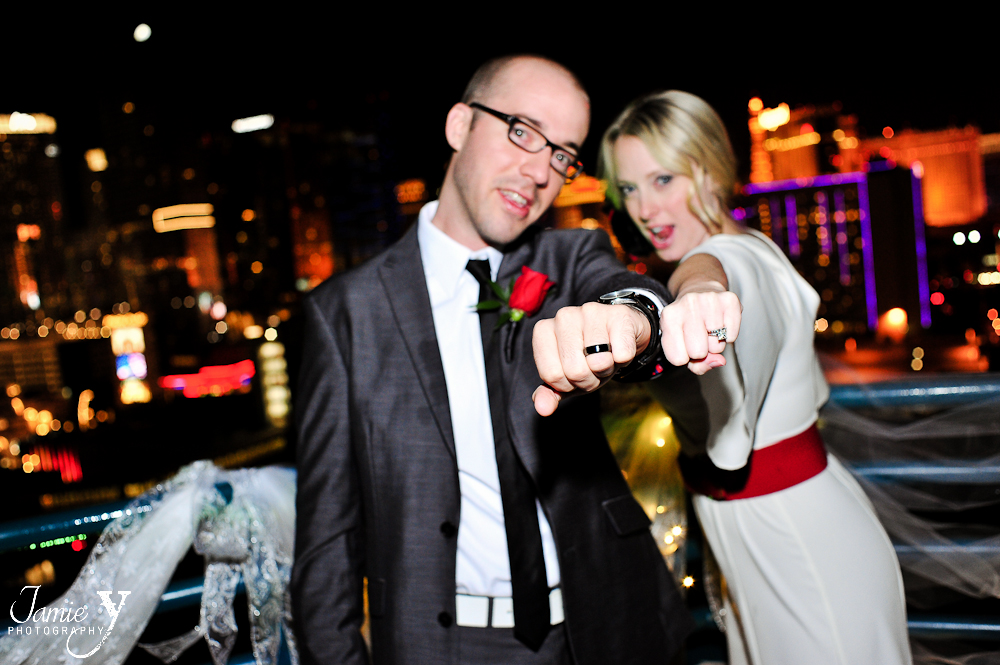 XO-Jamie