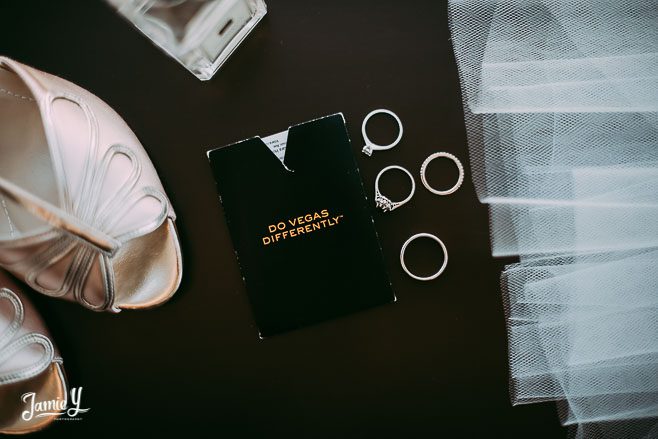 Smith And Wollensky Las Vegas Wedding of Charlie & Tom.  Charlie & Tom live in the UK and traveled with a few close friends and family for their destination wedding.  Here is their story as told by the bride Charlie:  "Tom and I love travelling so getting married abroad seemed like the perfect option. We met at work and our love of skiing, food and holidays brought us together. We both have very busy jobs in London but we have recently moved out of the city into our first home together. We wanted our day to be as relaxed as possible and I really didn't want to stress about the small stuff just so that we could both enjoy the day. I've never even been to Vegas before, Tom talked me into getting married here and we're both so happy that so many friends and family are sharing it with us. We're really excited for our honeymoon in the Caribbean straight after the wedding."
The bride and groom both started their day getting ready in their rooms at the Vdara hotel.  Charlie's hair and makeup was done by the amazing team at Dollheads hair and beauty.  Her mother helped her get into her dress in the room and we had some time for beautiful portraits of Charlie.  Their ceremony was held at a local chapel, which I did not photograph.  After the ceremony, we met up in the Freemont East area downtown for some more portraits of the two of them.  The wedding reception was held at Smith & Wollensky on the Las Vegas strip.  The guests arrived a little earlier to enjoy some cocktails and then everyone was brought upstairs to a private room to enjoy dinner, cake, and toasts.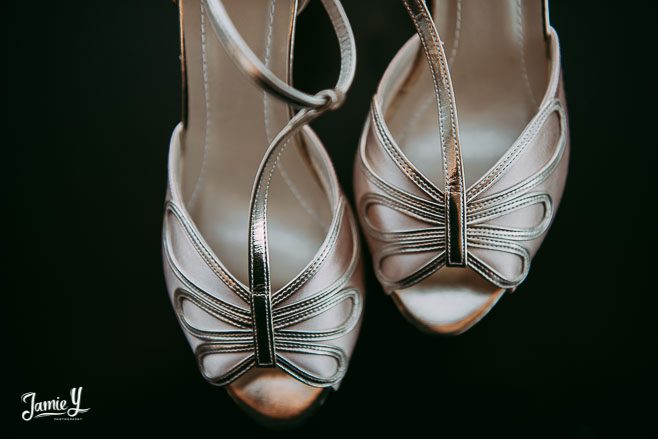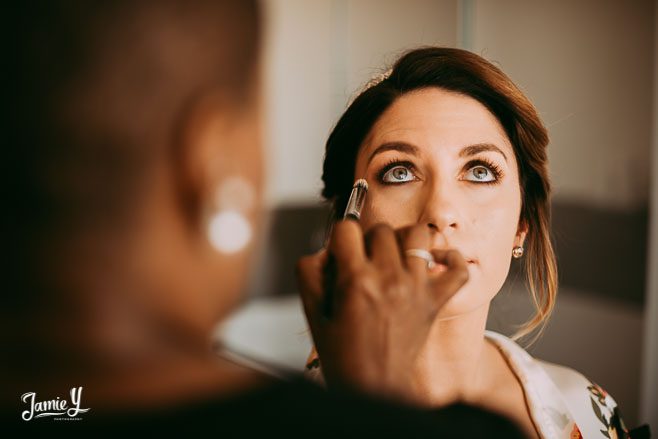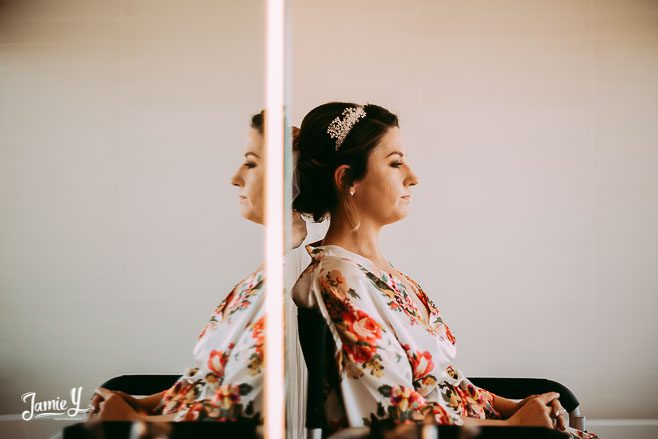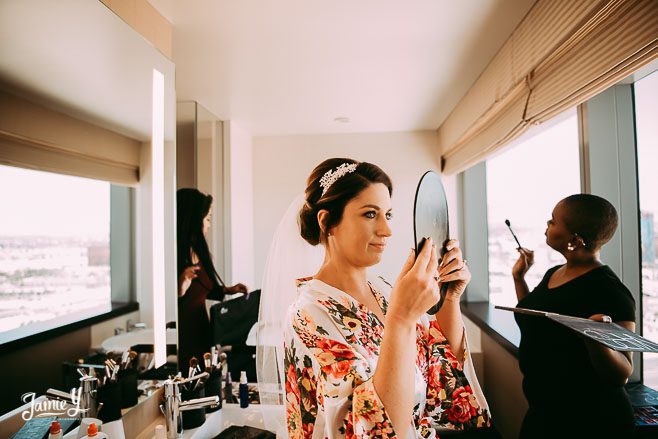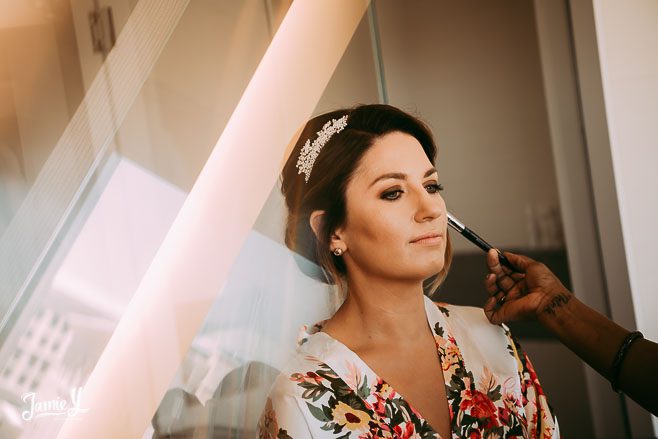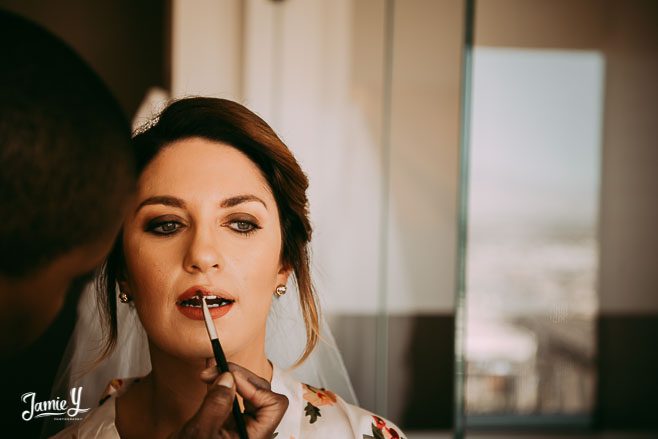 The lipstick Charlie wore as Lolita II by Kat Von D.  I had to write it down because it looked so good I have to get it for myself.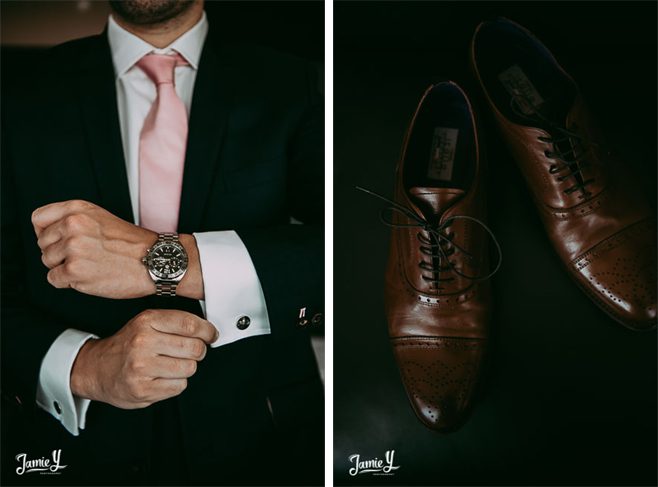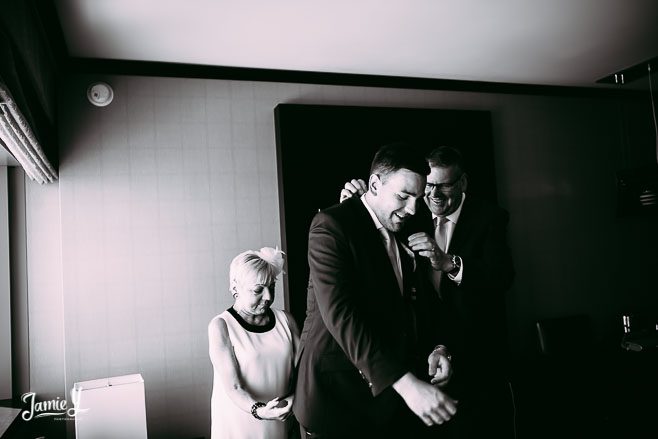 Matching pink and black striped socks for the groom, his father, and best man.  Always fun to add some colorful socks for the guys.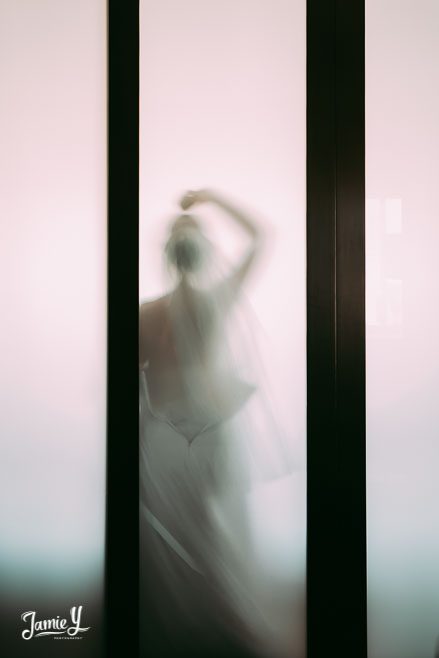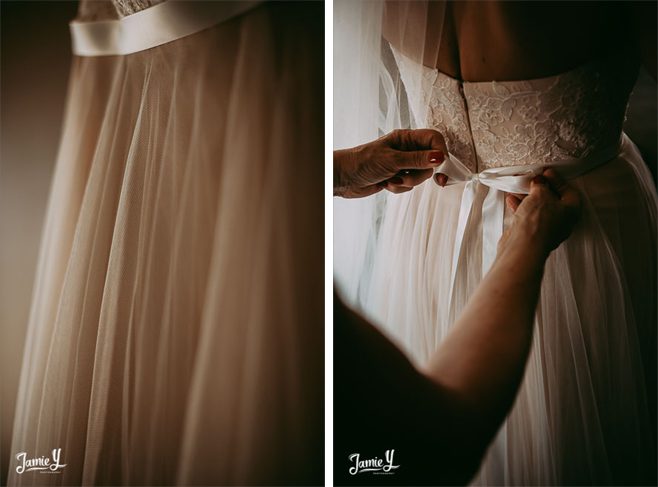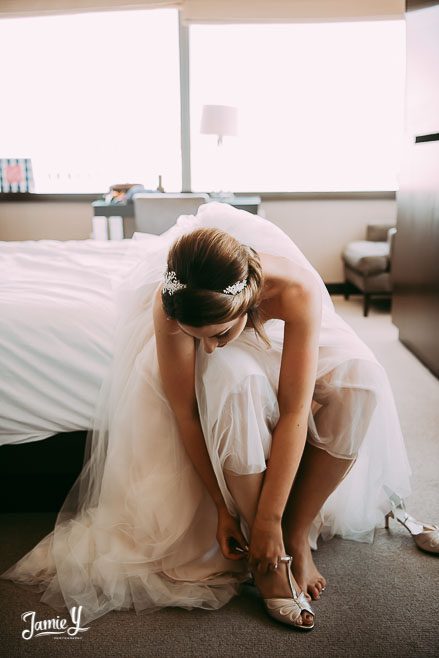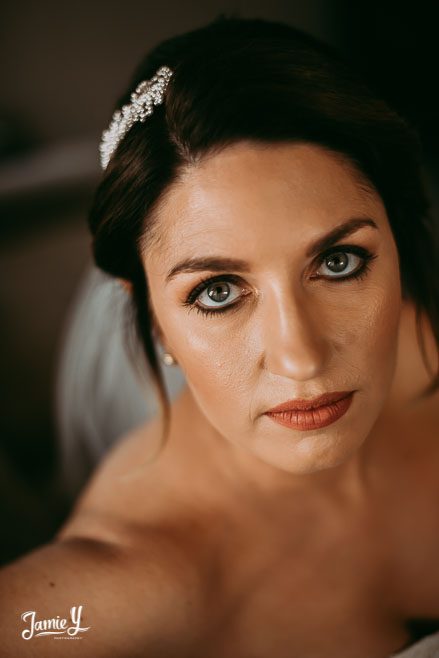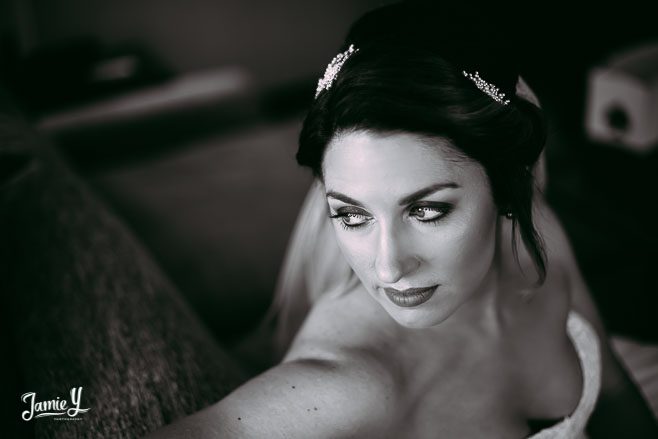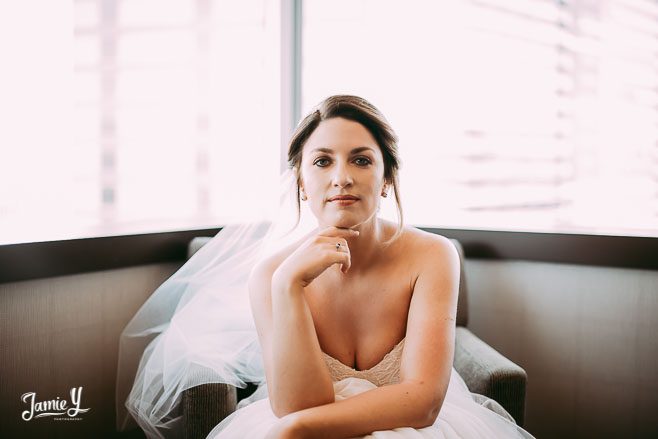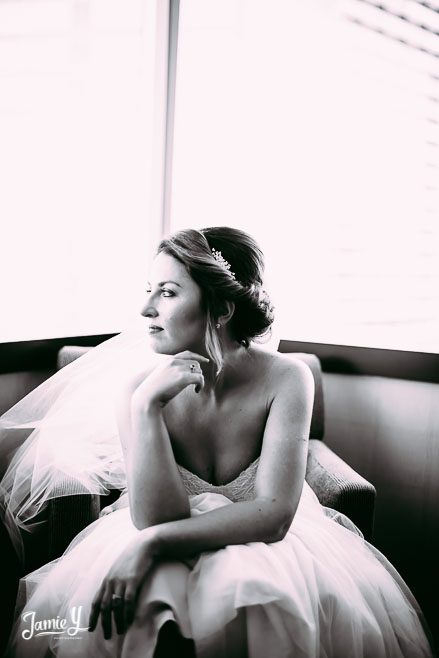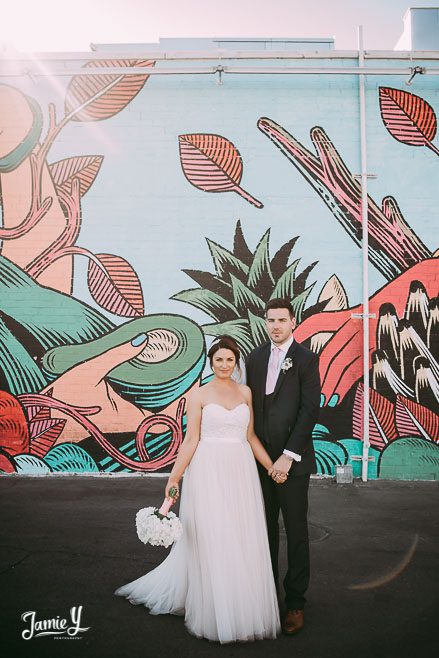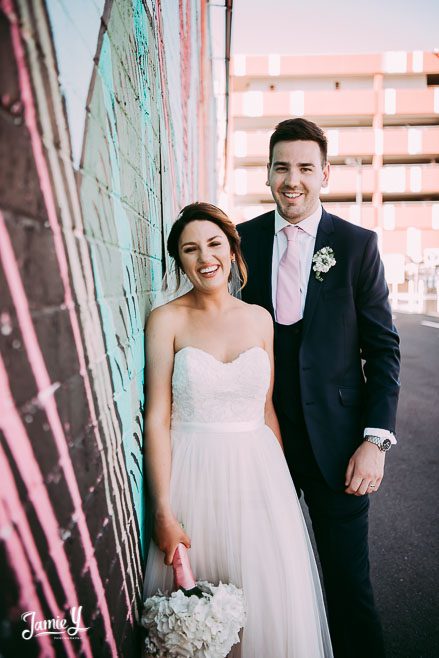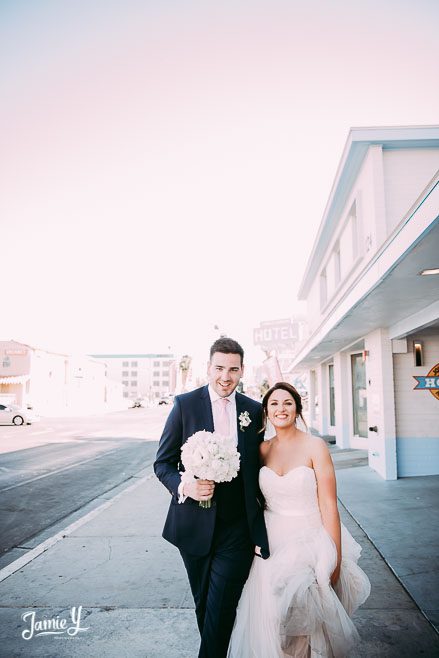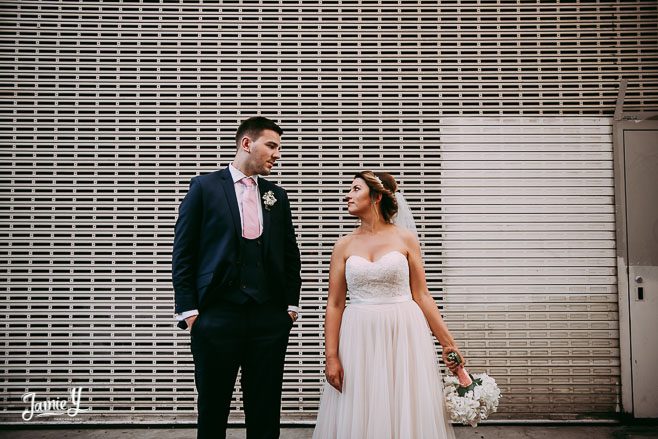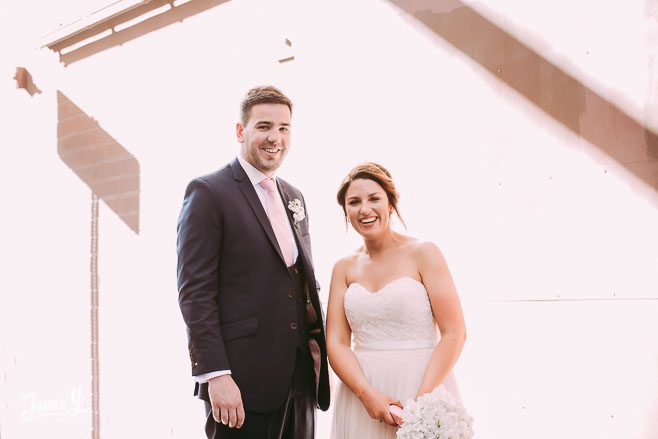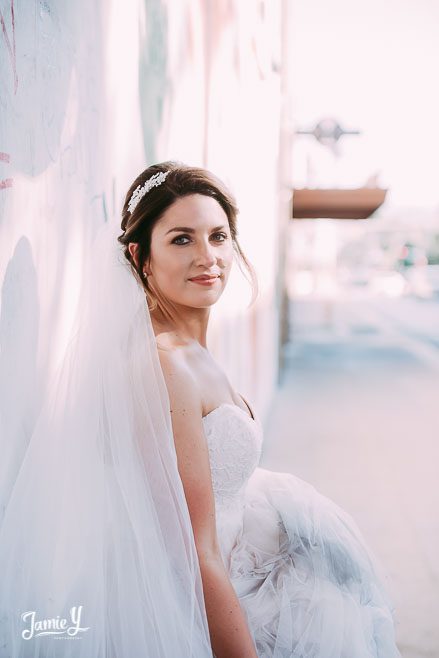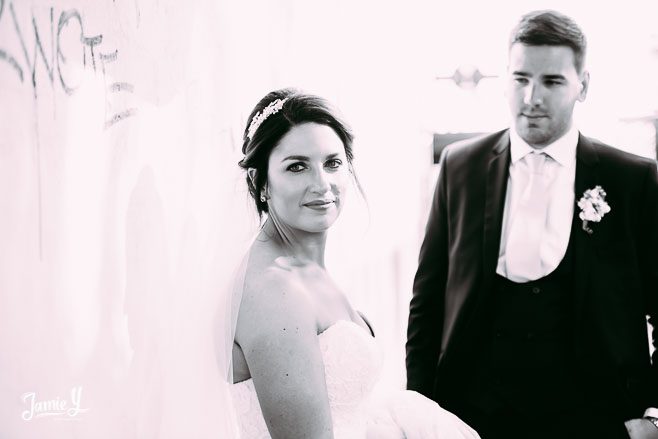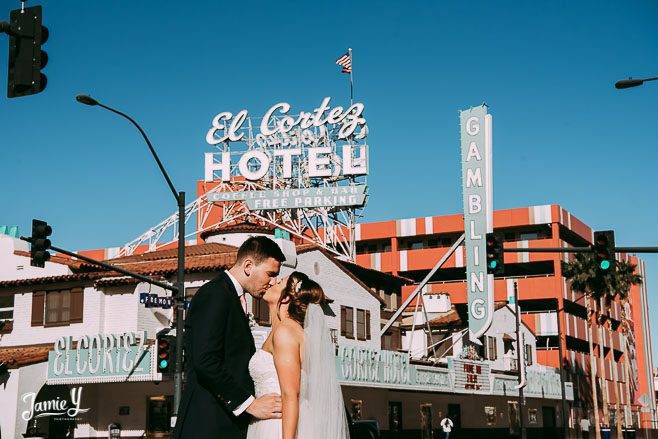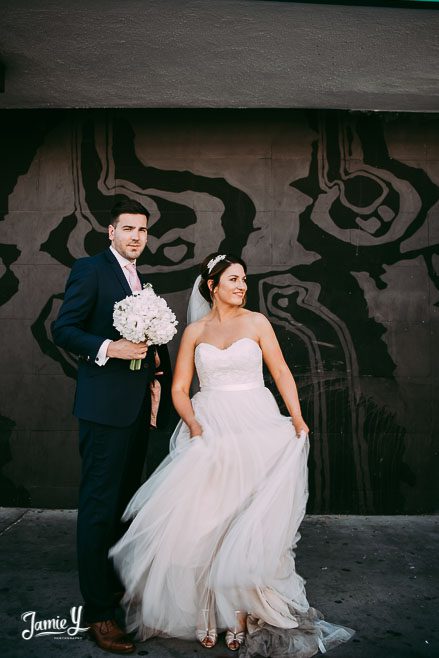 When you have a dress like Charlie, you gotta swish it around!  At the end of the night her dress had a grey ombre effect to it from collecting dirt from the day.  It actually looked like it came that way.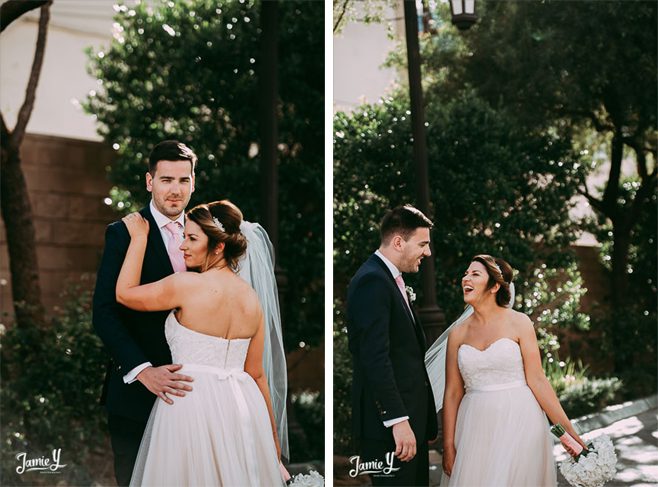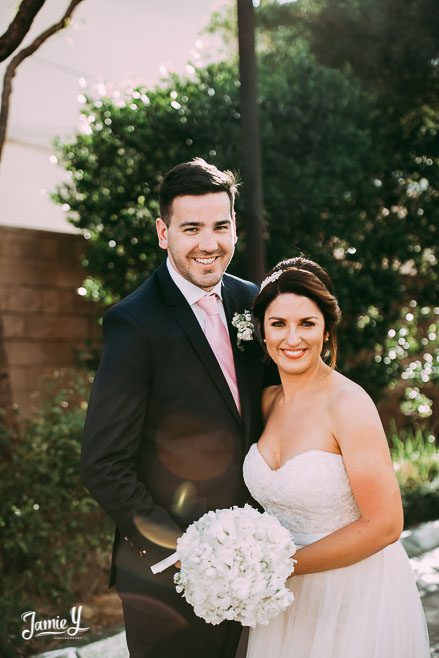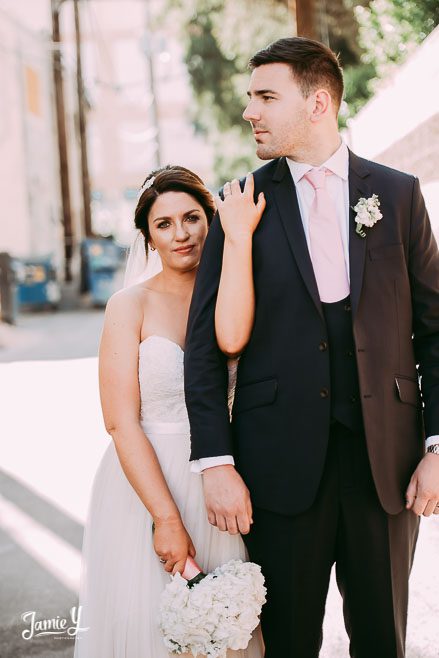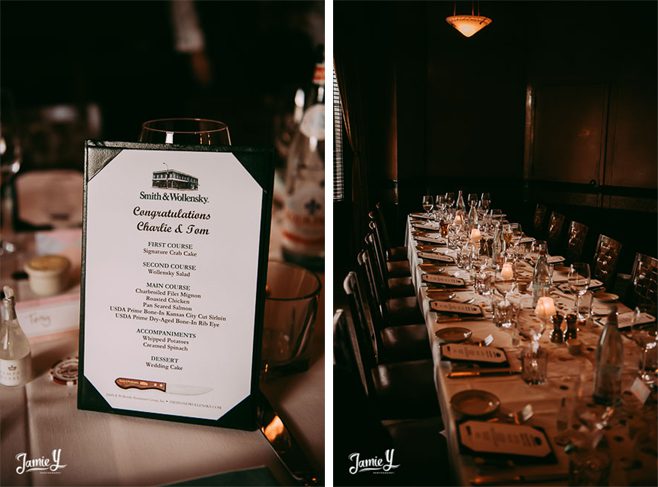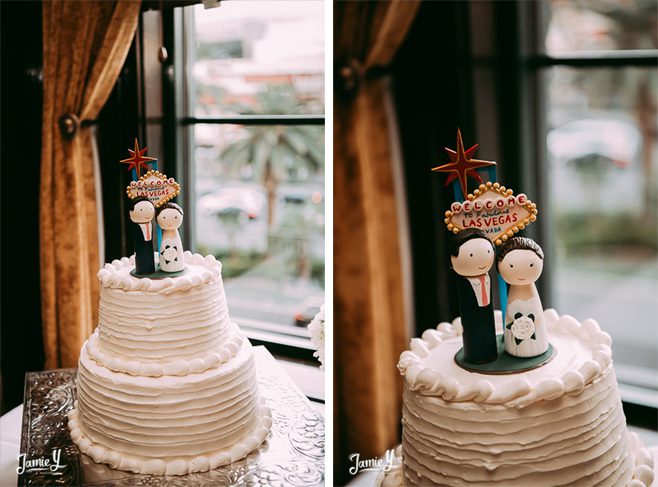 Cute handmade Vegas cake toppers are always a hit and a great way for couples to commemorate their Vegas wedding.
Finally, to see even more of their day, watch the slideshow below!
Las Vegas Wedding Vendors:
Getting Ready Hotel: Vdara
Hair & Makeup: Dollheads Hair & Beauty
Dress: Watters
Reception: Smith & Wollensky
Photographer: Jamie Y Photography
XO-Jamie

Charlie & Tom from JamieY Photography on Vimeo.