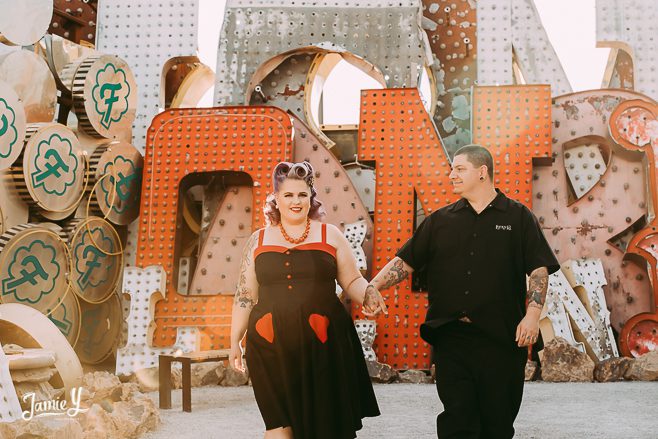 Renee & Tony live in Australia.  They have been engaged for 5 years and have 2 kids together.  They scheduled a special holiday to the U.S., just the two of them.  They planned to visit several states while in the U.S.  For their second stop, they came to Las Vegas.  Renee wanted to set up a photo shoot, kind of like an engagement couples shoot of the two of them.  Renee booked the North Lot at the neon museum for a 30 minute package.  Her rockabilly clothing went perfectly with the vintage signs in the lot.  Her purple hair styled in victory rolls was fabulous as well.
Tony is an artist back home and loved the second location we went to, Freemont East district.  He even knew some of the artists that painted the murals downtown.  As we were walking around, we came upon a Volkswagen car show on Freemont Street.  It was a pretty awesome find.  There were buses, bugs, and more.  Renee even got to wear a live snake!  Some guy was walking down the street with it and let her try it on for some photos.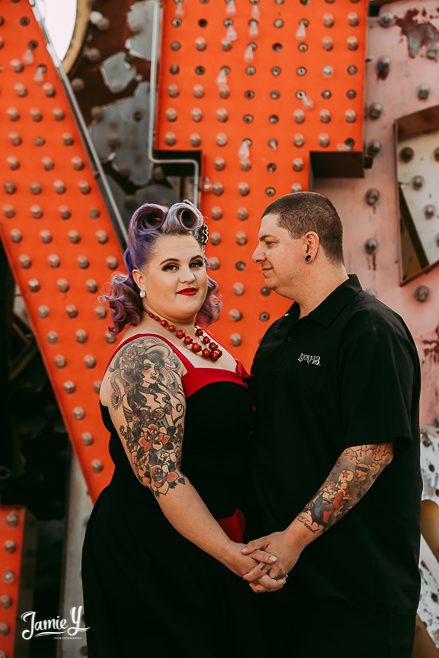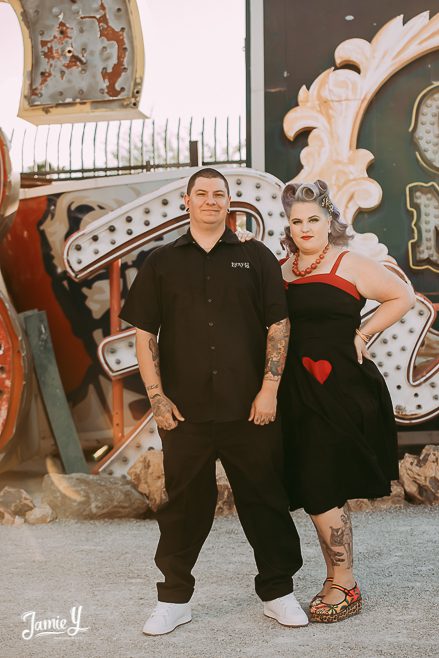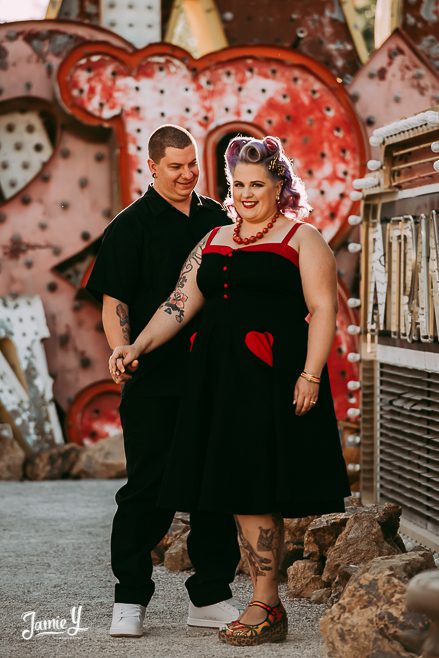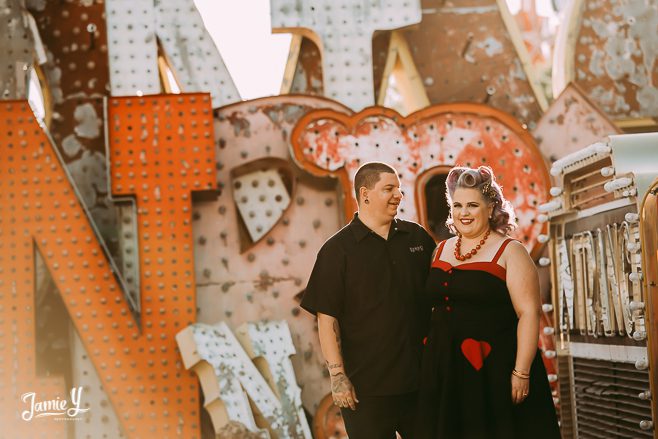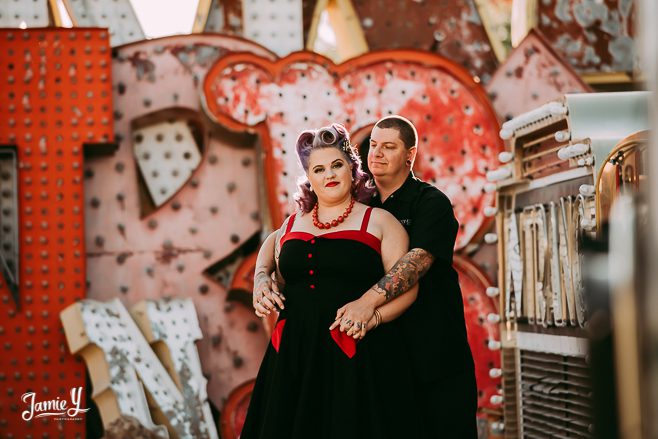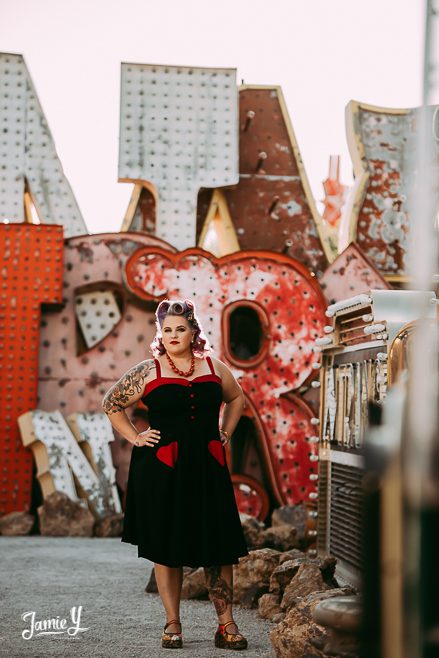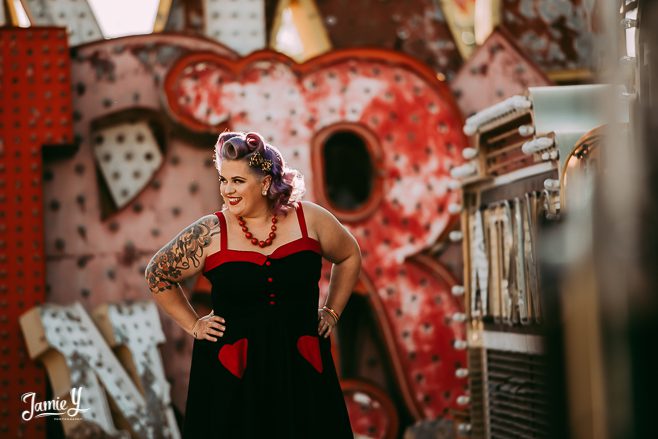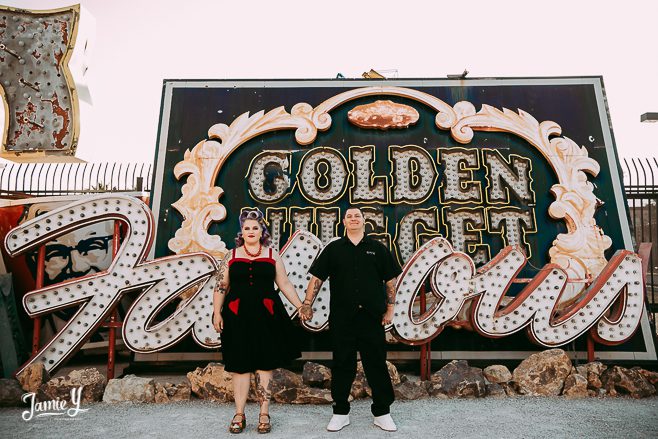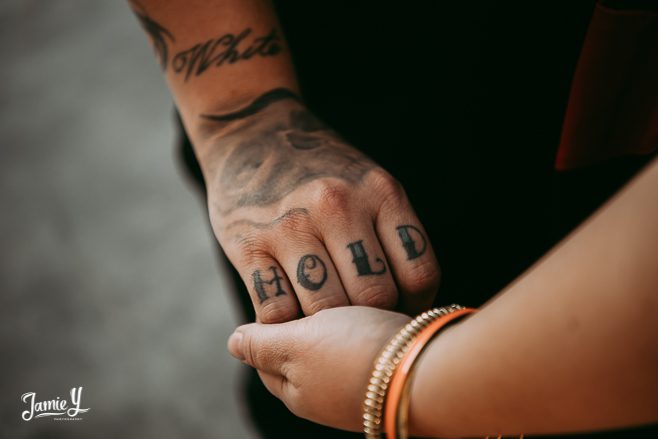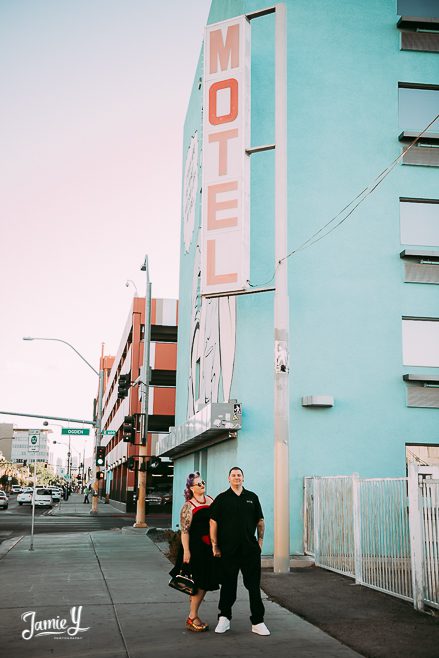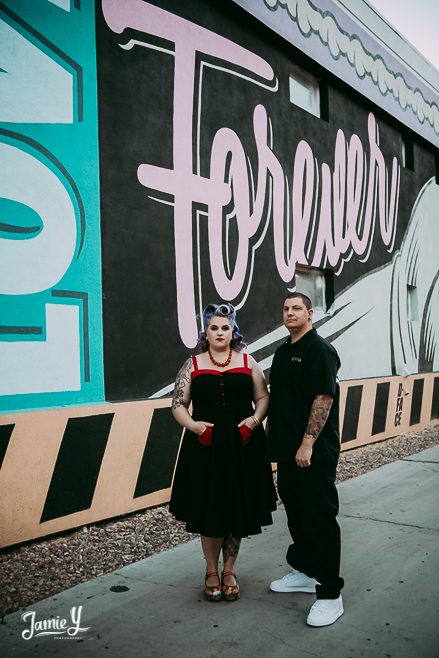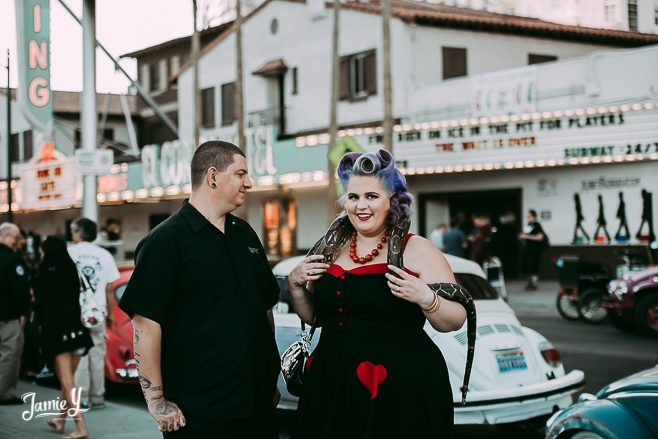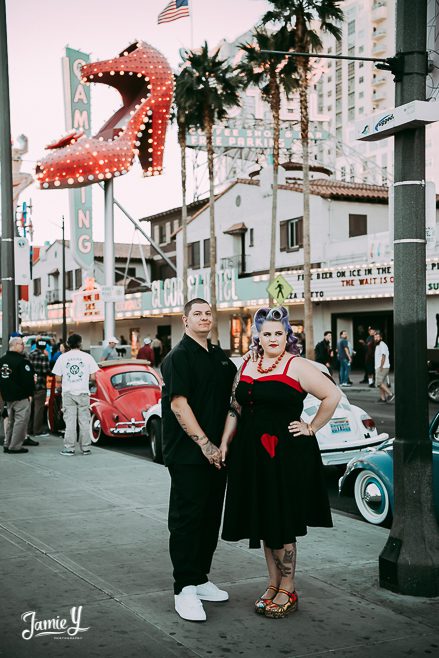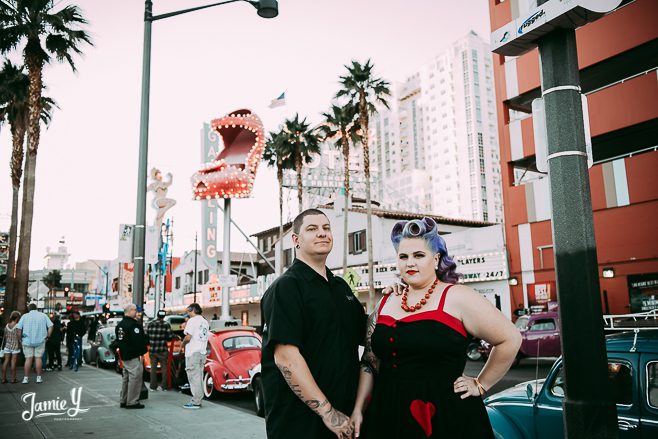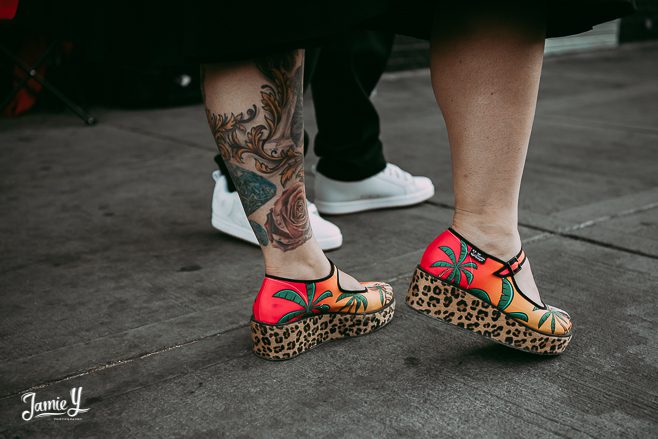 Her amazing tiki platform shoes were totally a hit!  You can find them here.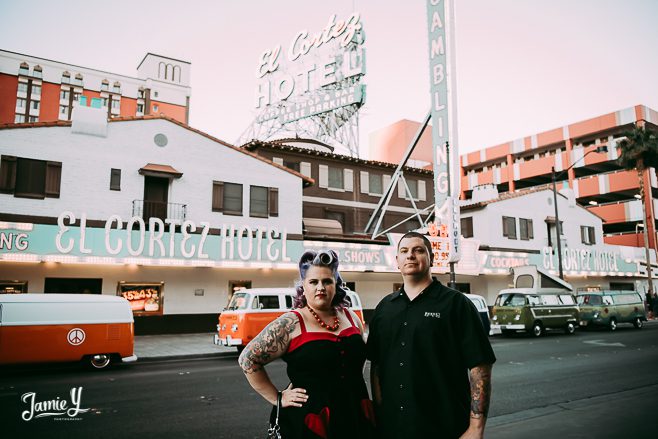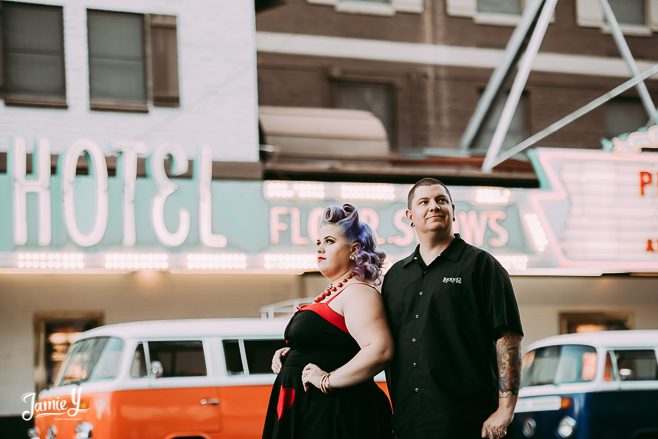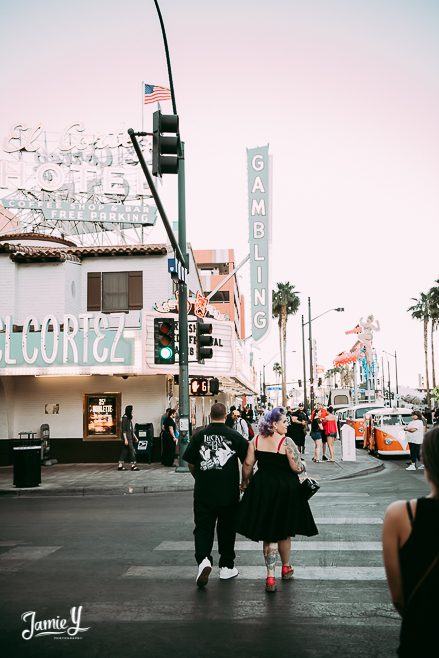 XO-Jamie