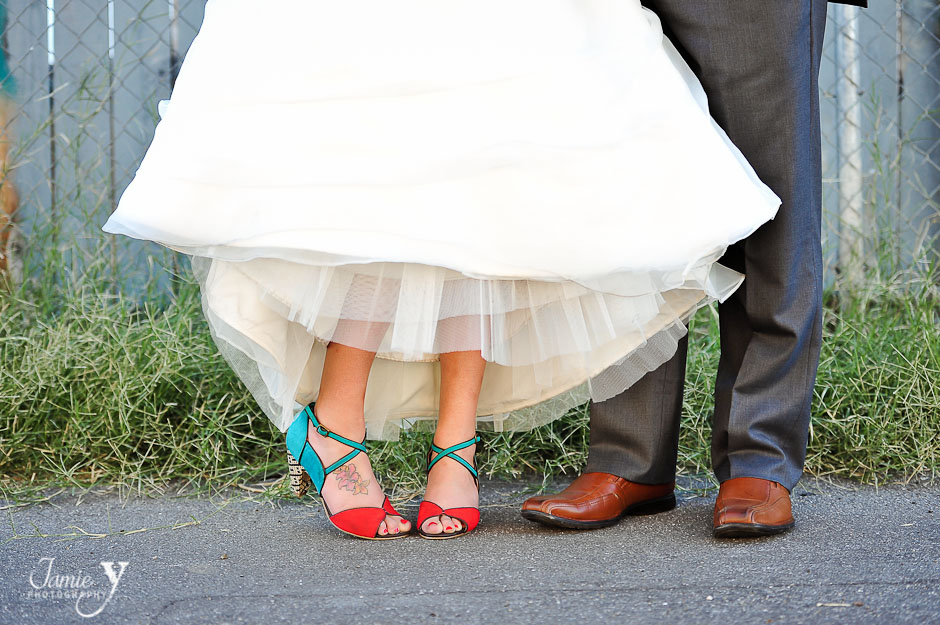 Becky & Chris came to Las Vegas on Halloween to get married.  I didn't get to attend or photograph the actual ceremony, but I did get to spend lots of time with this amazing couple before they said "I do".  We met up in the Arts District downtown for that fun urban look.  When I first saw Becky I was so super excited.  Everything she wore from her shoes to her hat and everything in between was just perfect.  Chris was looking quite handsome himself.  Pairing a printed tie with a checkered shirt is something that I always admire because it isn't easy to do, and his looked amazing.
I could gush about these two all day.  We had a great shoot.  We had lots of luck and so many people were super friendly.  Usually photographers are not a business owners favorite person to see, but on this day everything was going our way.  An artist let us into his office and use his items as props, perfect vintage pieces to go with Becky's vintage look.  We also got to sneak into my favorite huge warehouse that I have never seen open.  Everything was just perfect.  Becky & Chris are so photogenic and so in love.  The way Chris looks at Becky says it all.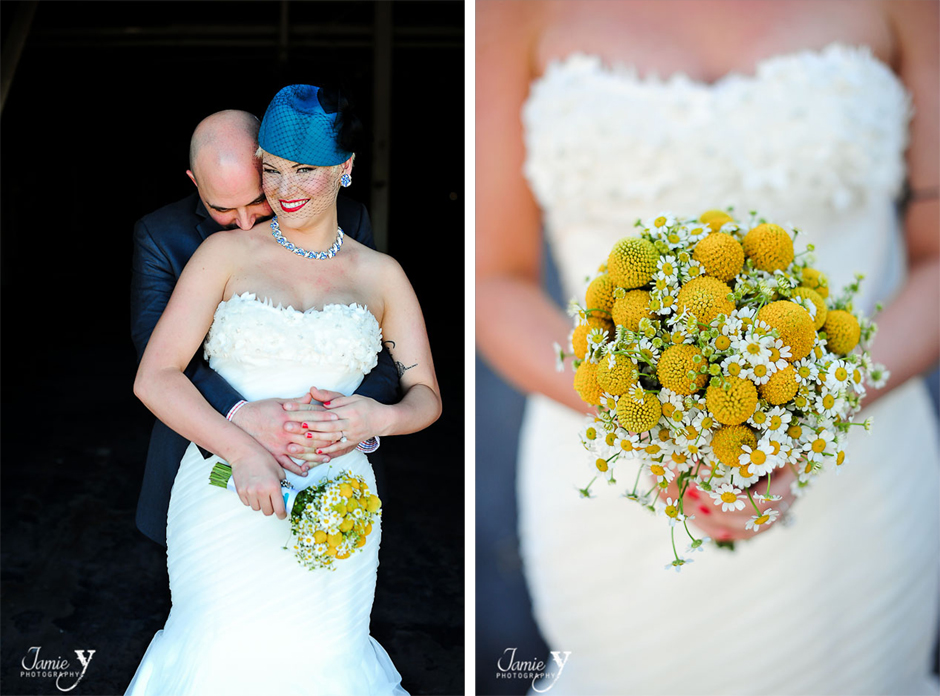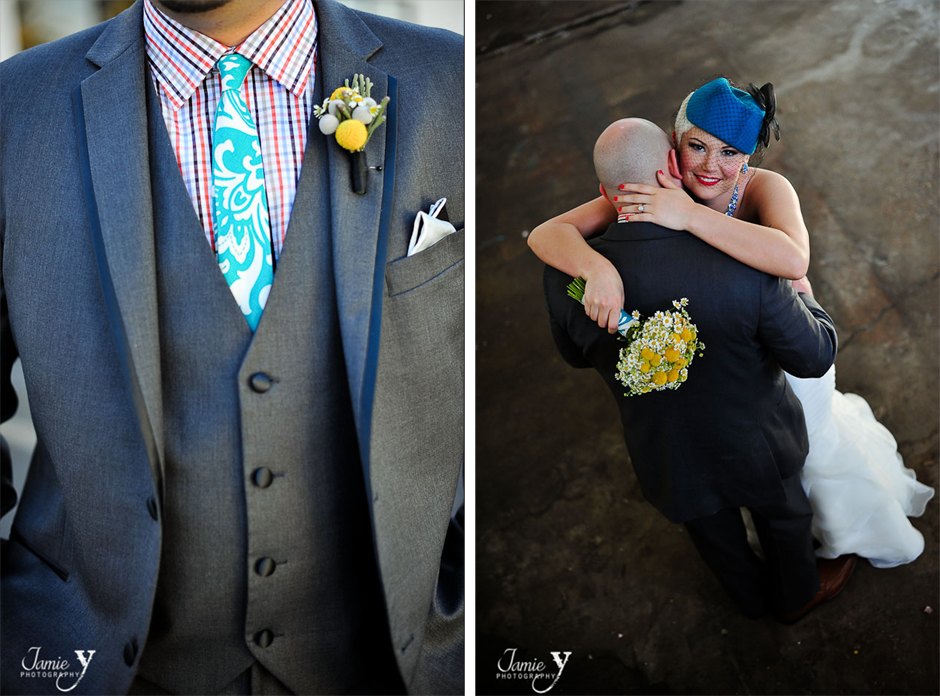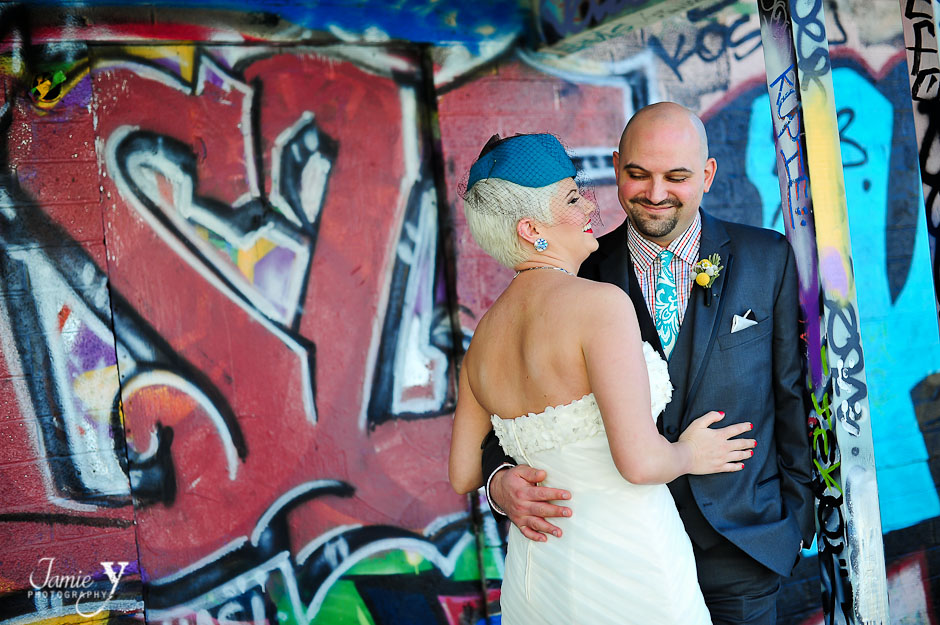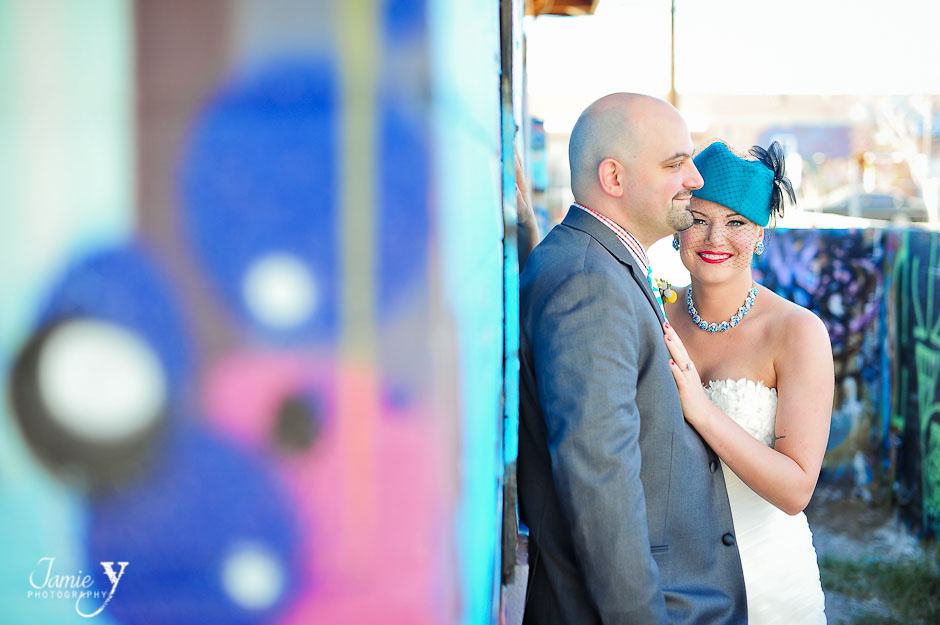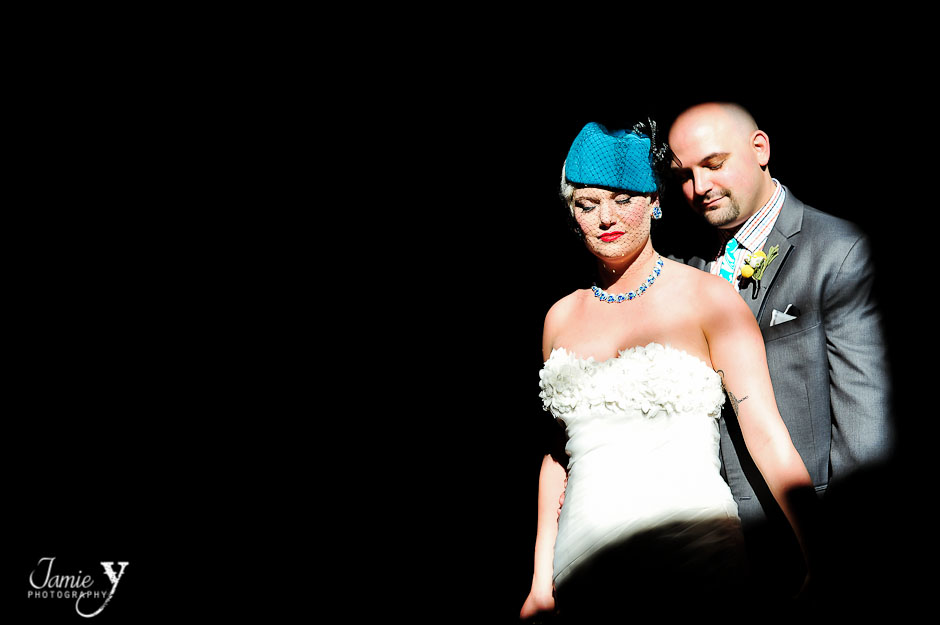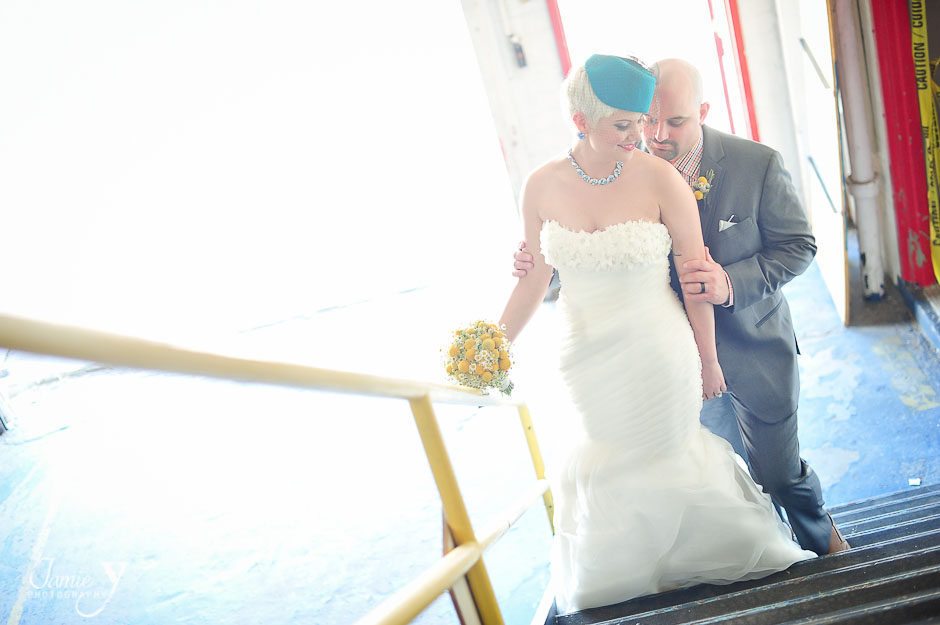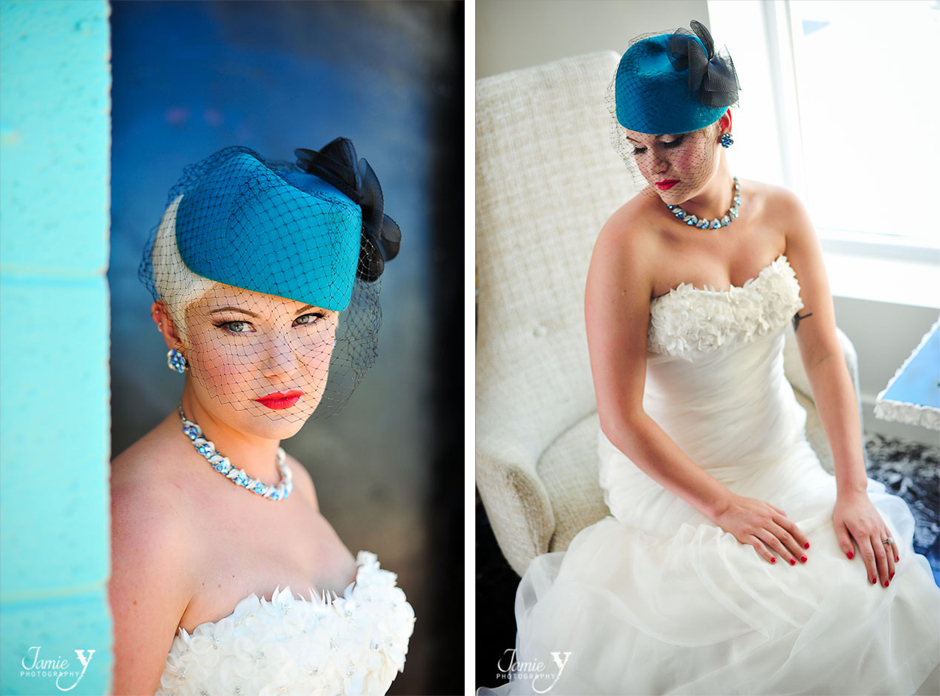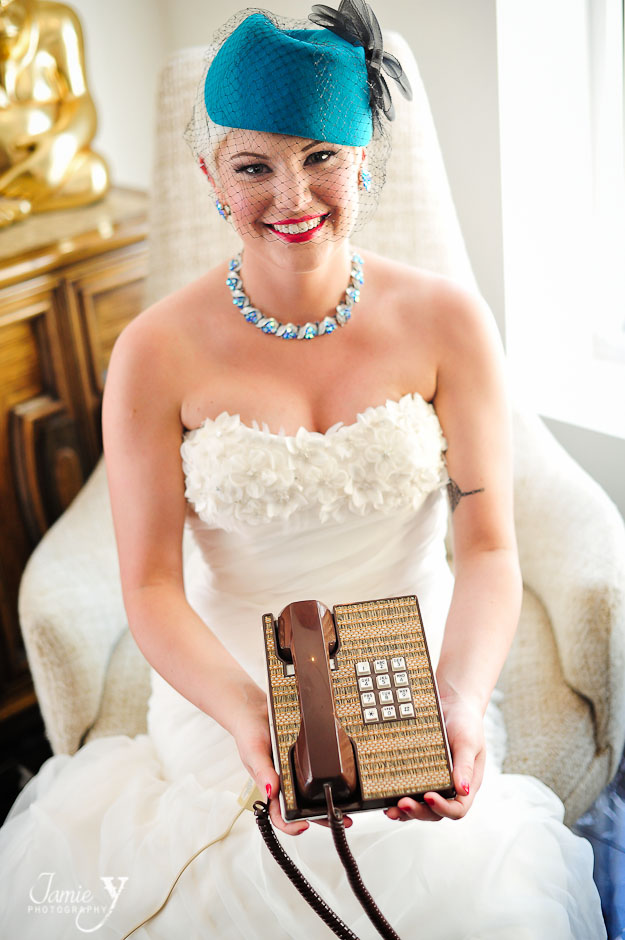 A macrame phone, how cool is that.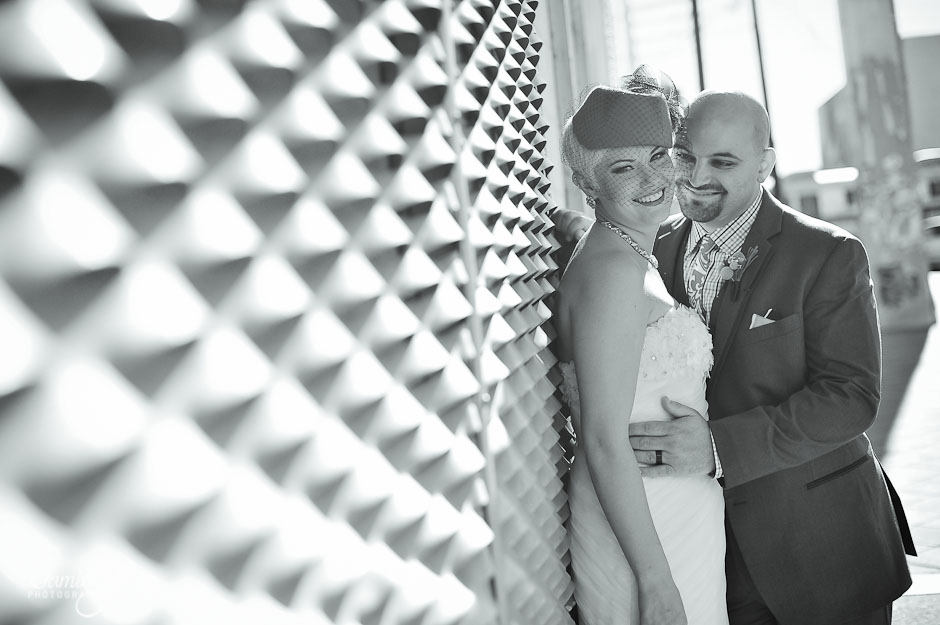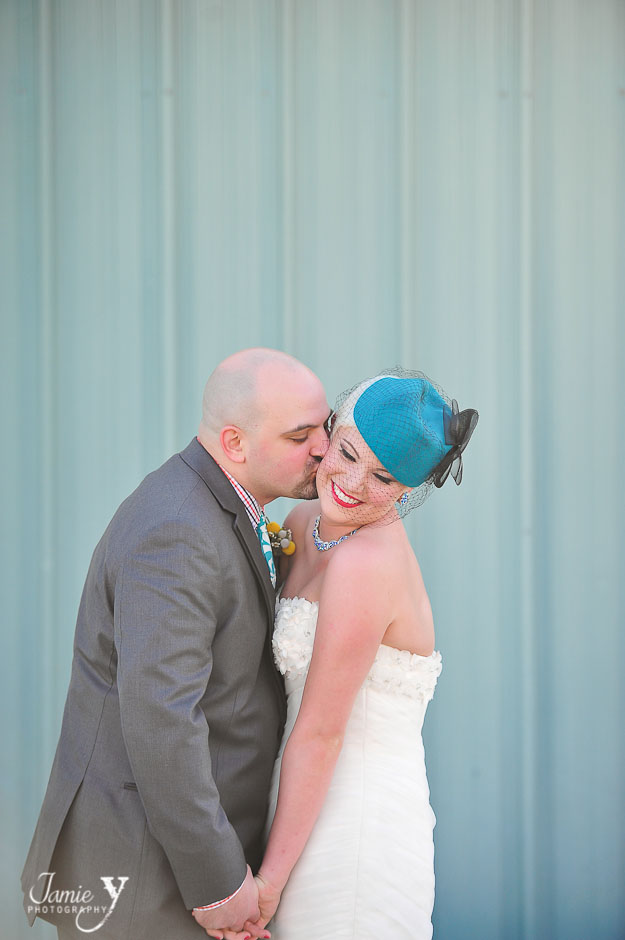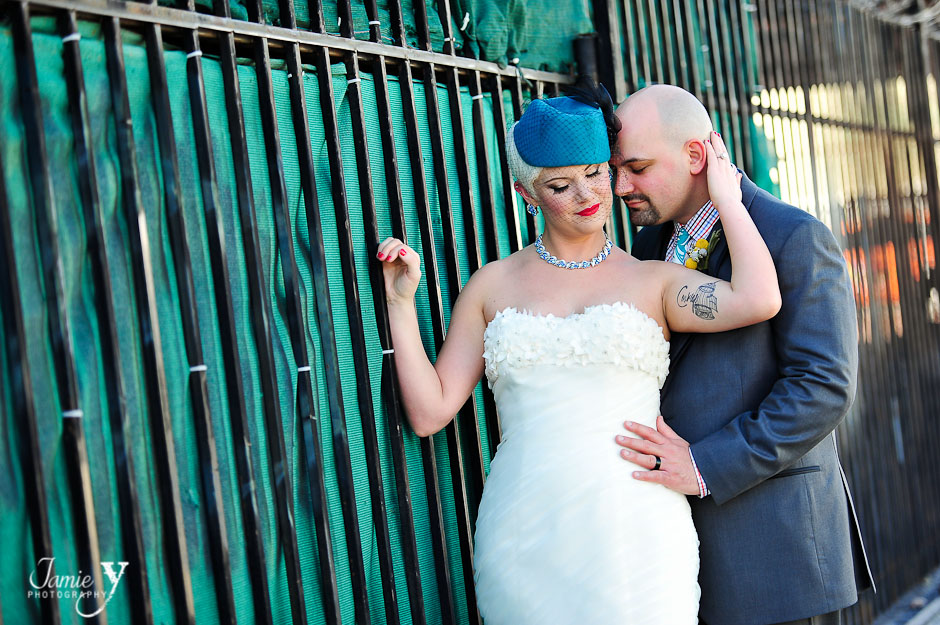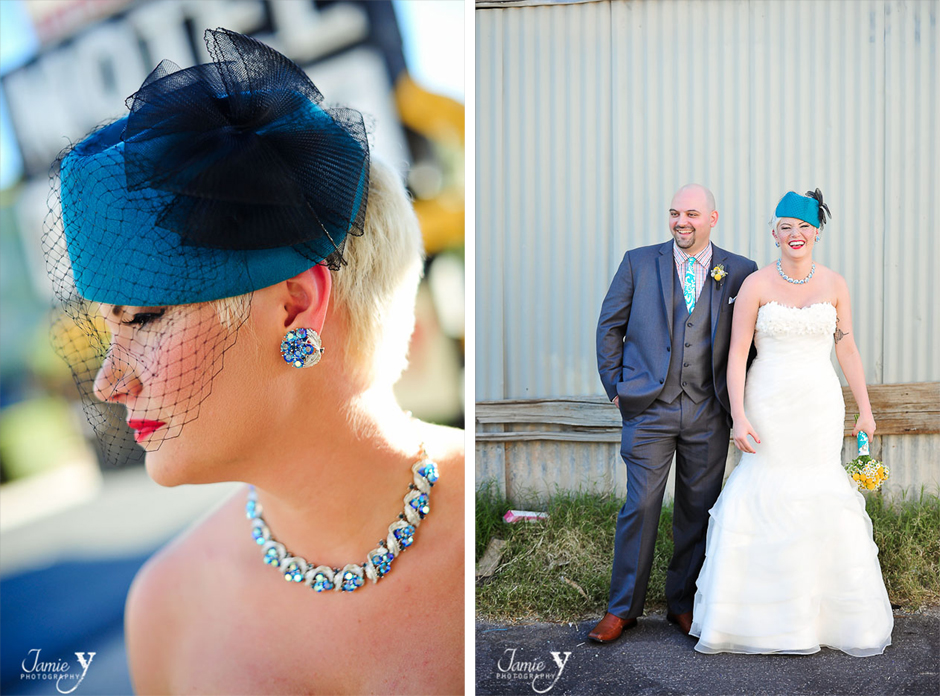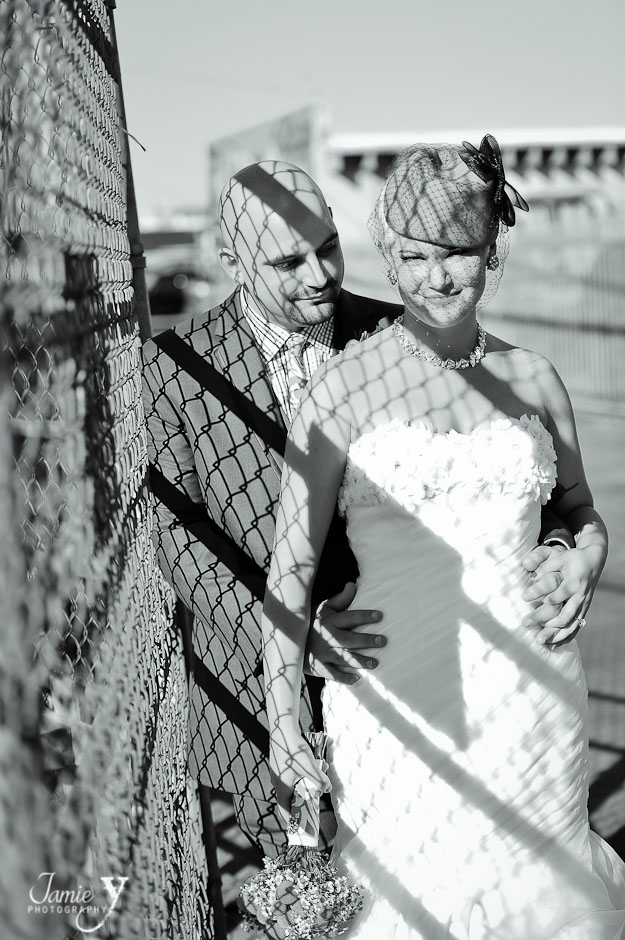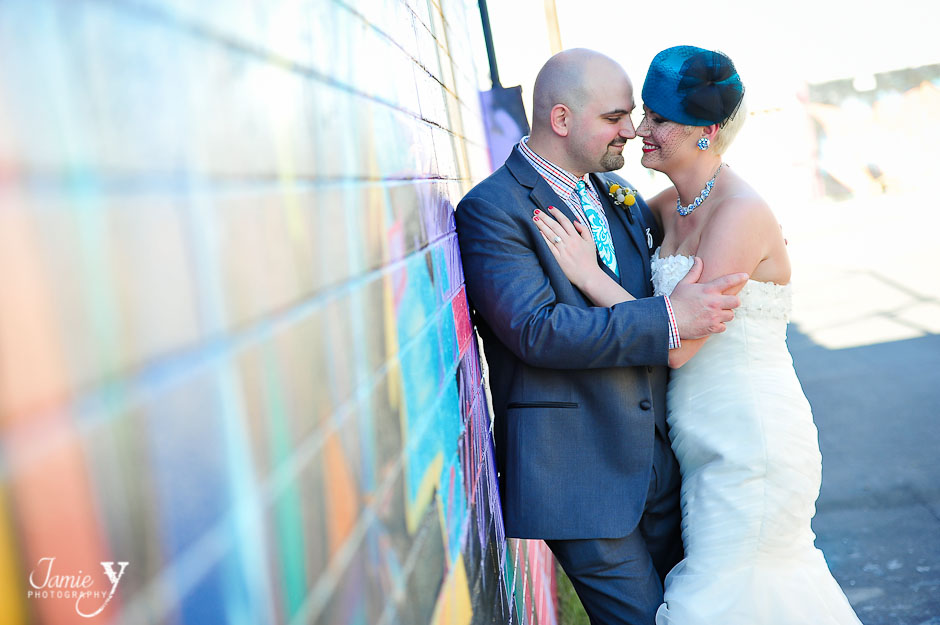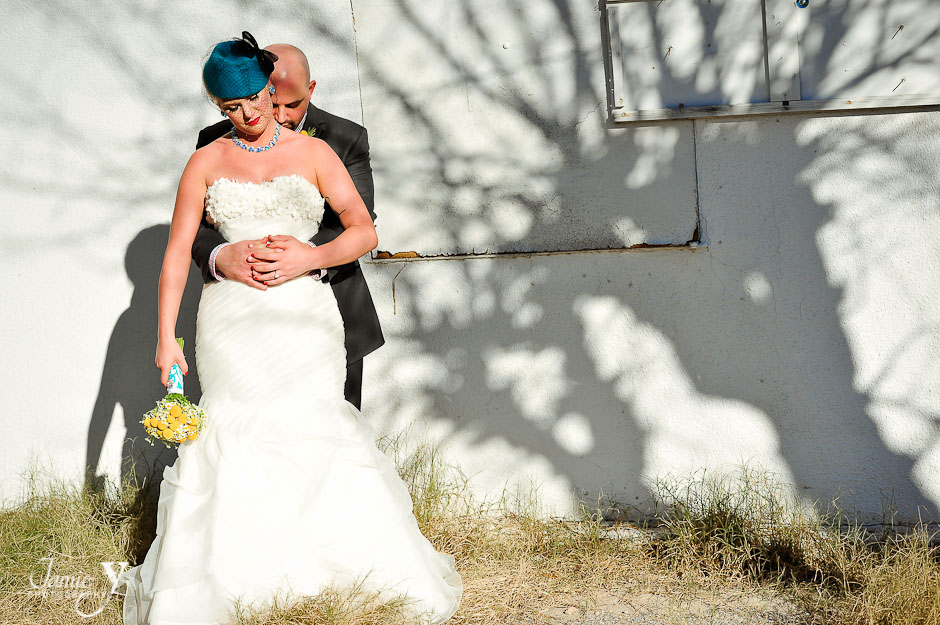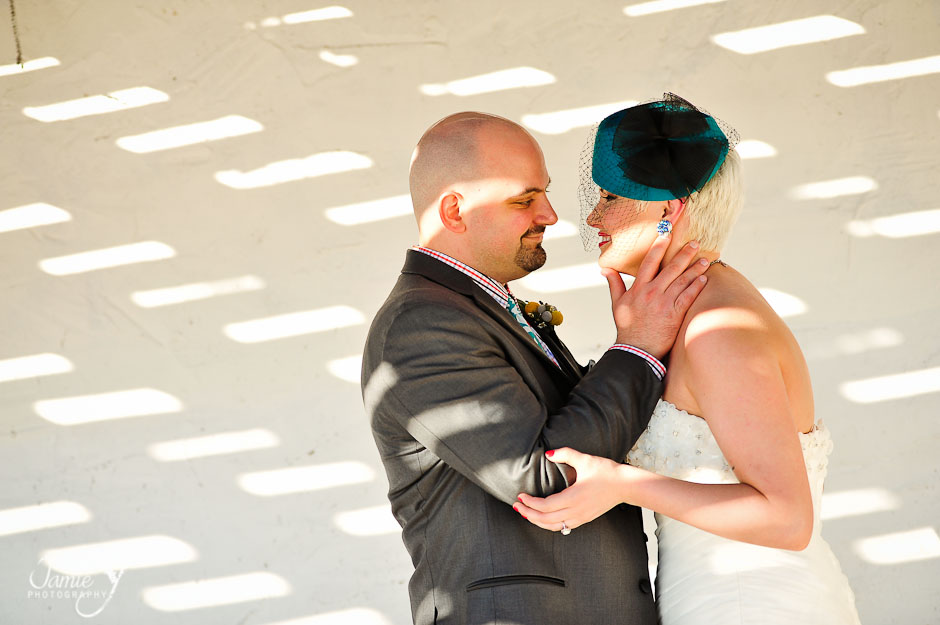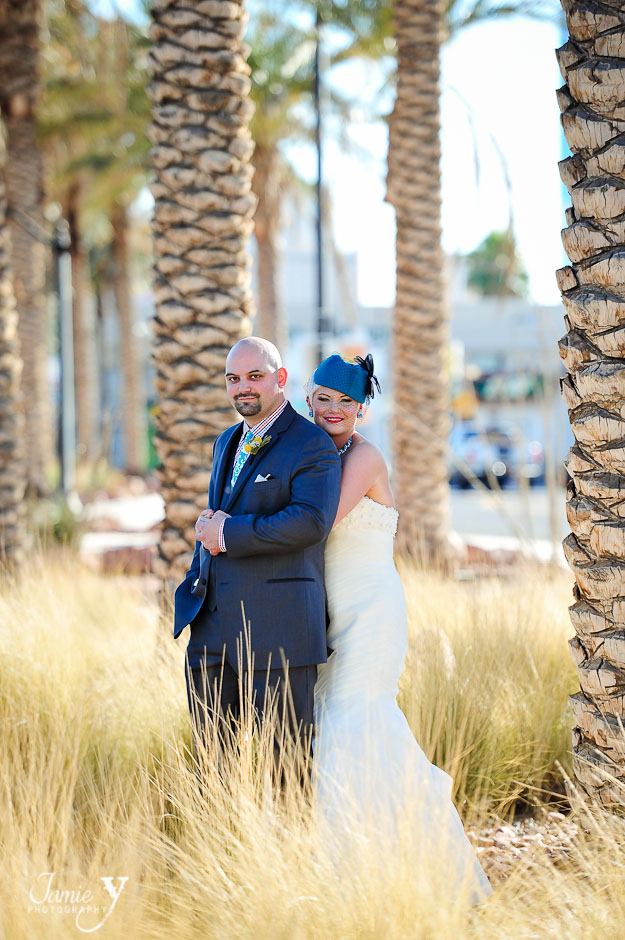 To see even more, watch the video below.
XO-Jamie
Becky & Chris from JamieY Photography on Vimeo.