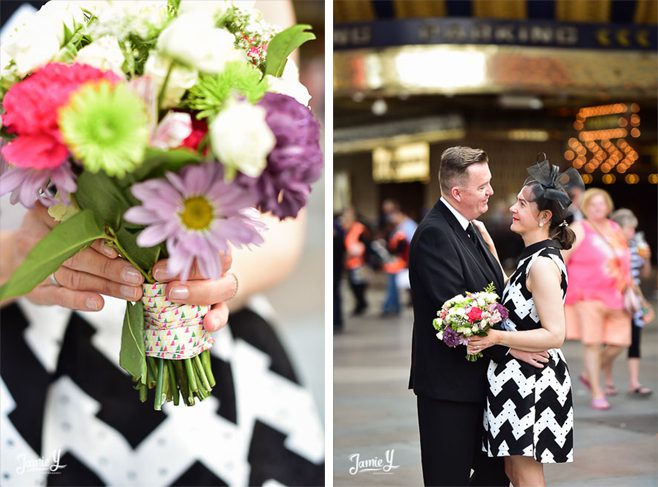 Stefanie & Ronald are such an adorable couple!  Stefanie is from Germany and met Ronald while he was working overseas.  They eloped in Las Vegas and I was the lucky person who got to Photograph it.  Stefanie had amazing fashion for her wedding day.  She wore a bold black and white patterned dress with a very chic black hat and a bright bouquet.
We wandered around Freemont street for some retro inspired shots in front of some of the older neon lights.  Afterwards, we headed to the final spot in front of the Forever sign.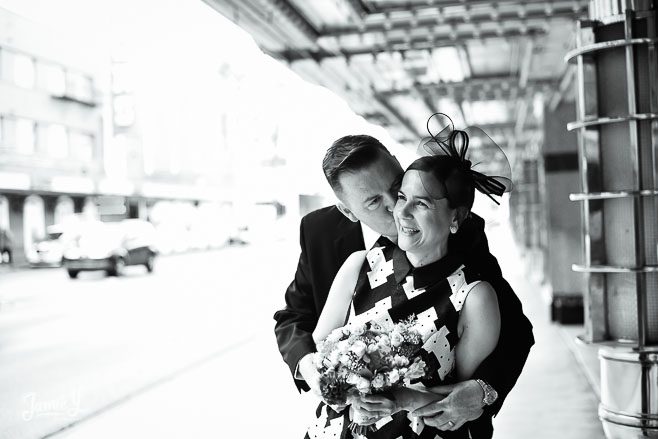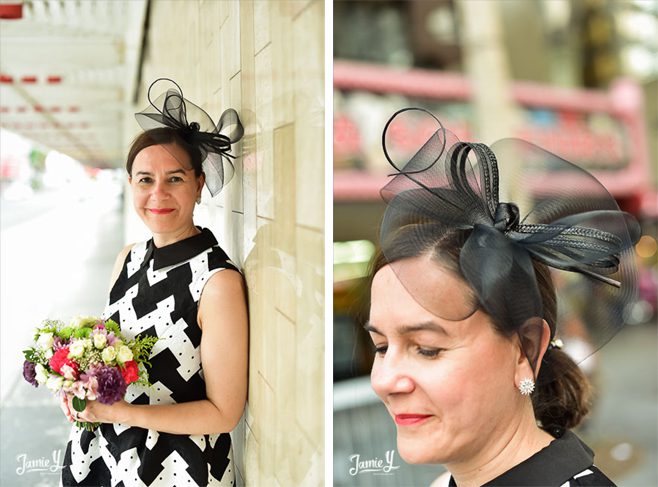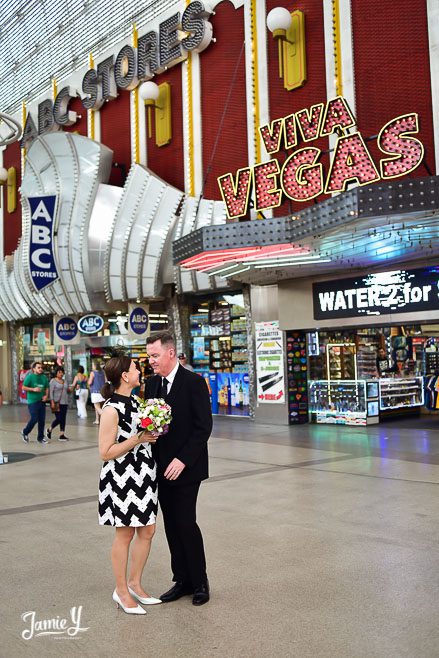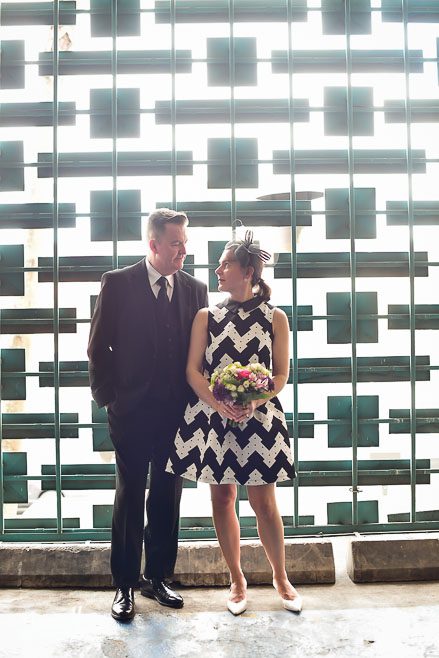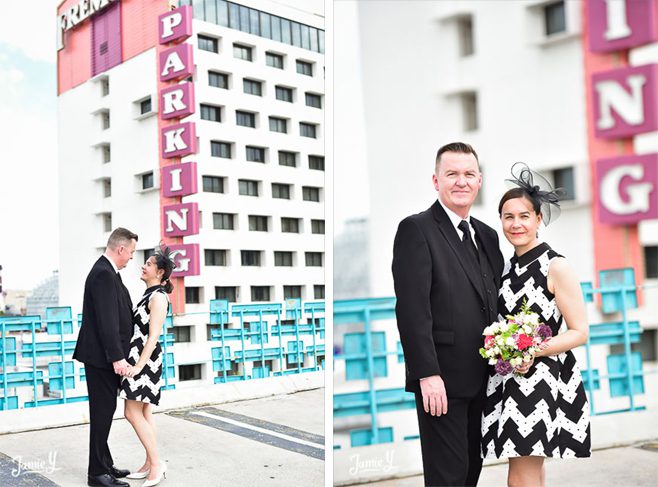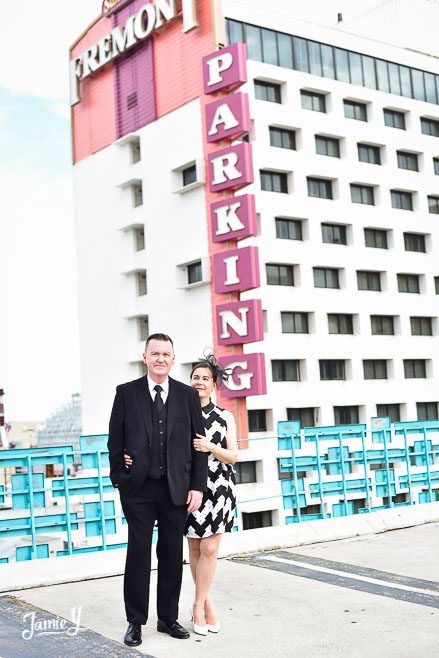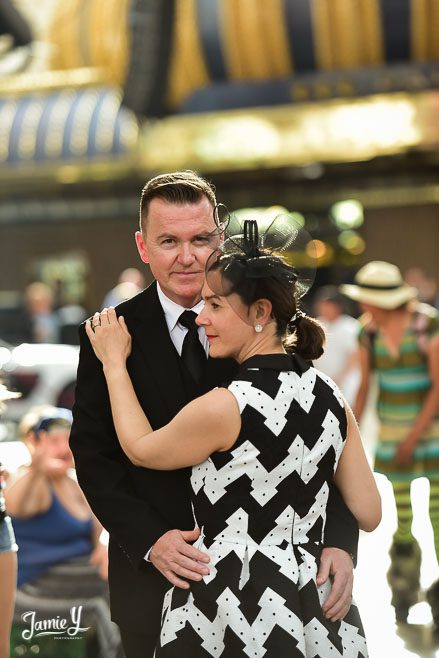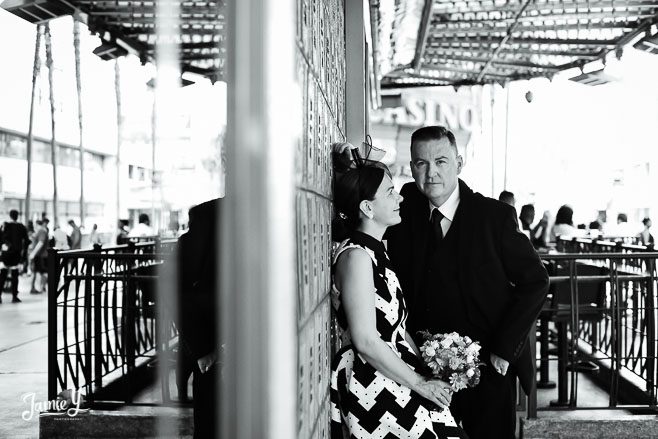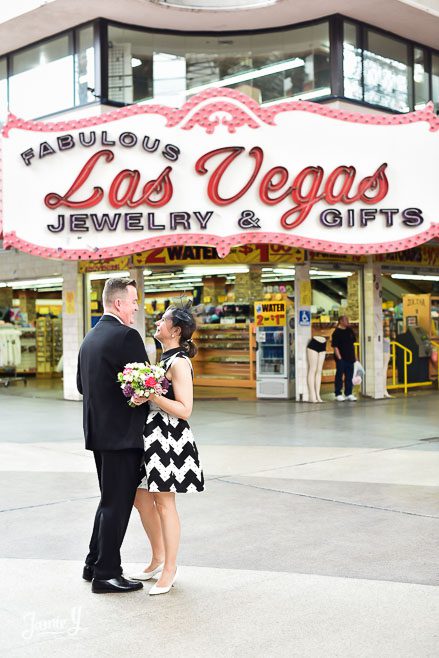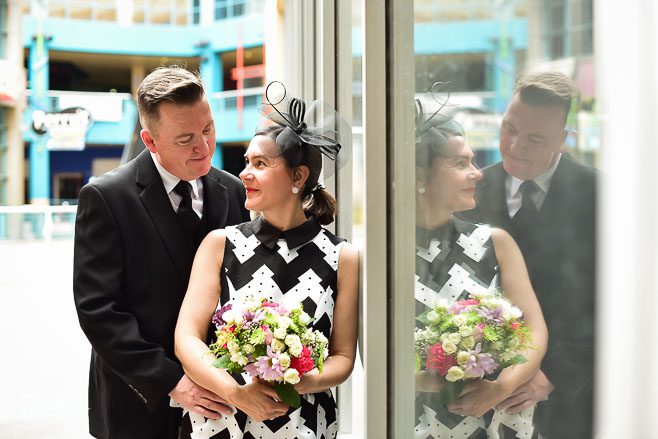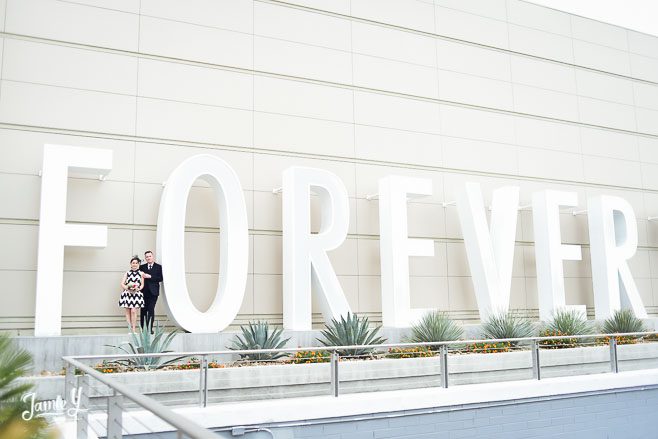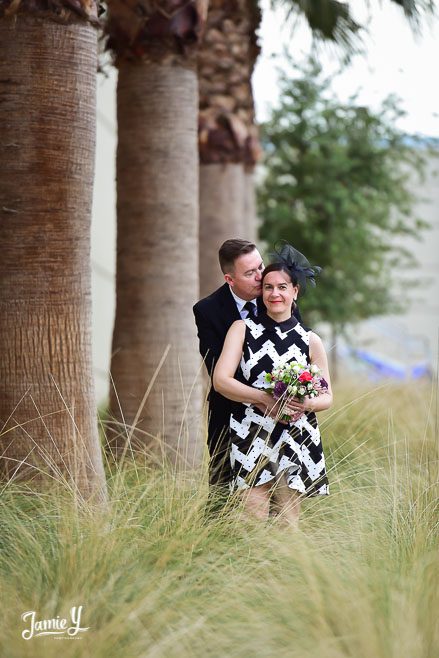 To see even more from their day, watch the video below.
XO-Jamie
Stefanie & Ronald from JamieY Photography on Vimeo.