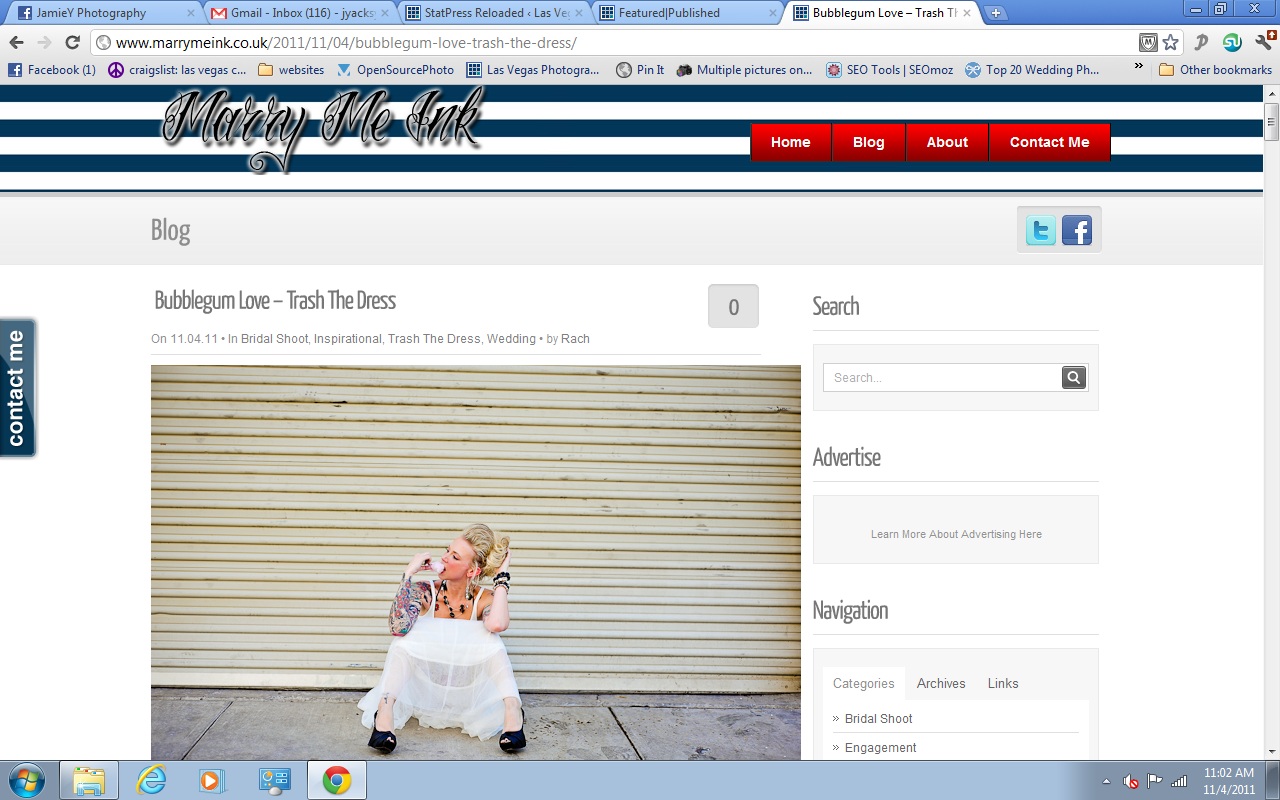 Just wanted to share two recent features/publications.  The first one is from my badass bubblegum bride session which was posted here.
This session was posted on the awesome site Marry Me Ink.
It can be viewed by following this link.
The second feature was an interview of me on an LA and Phoenix Photographer's site: Faria Munmun Photography.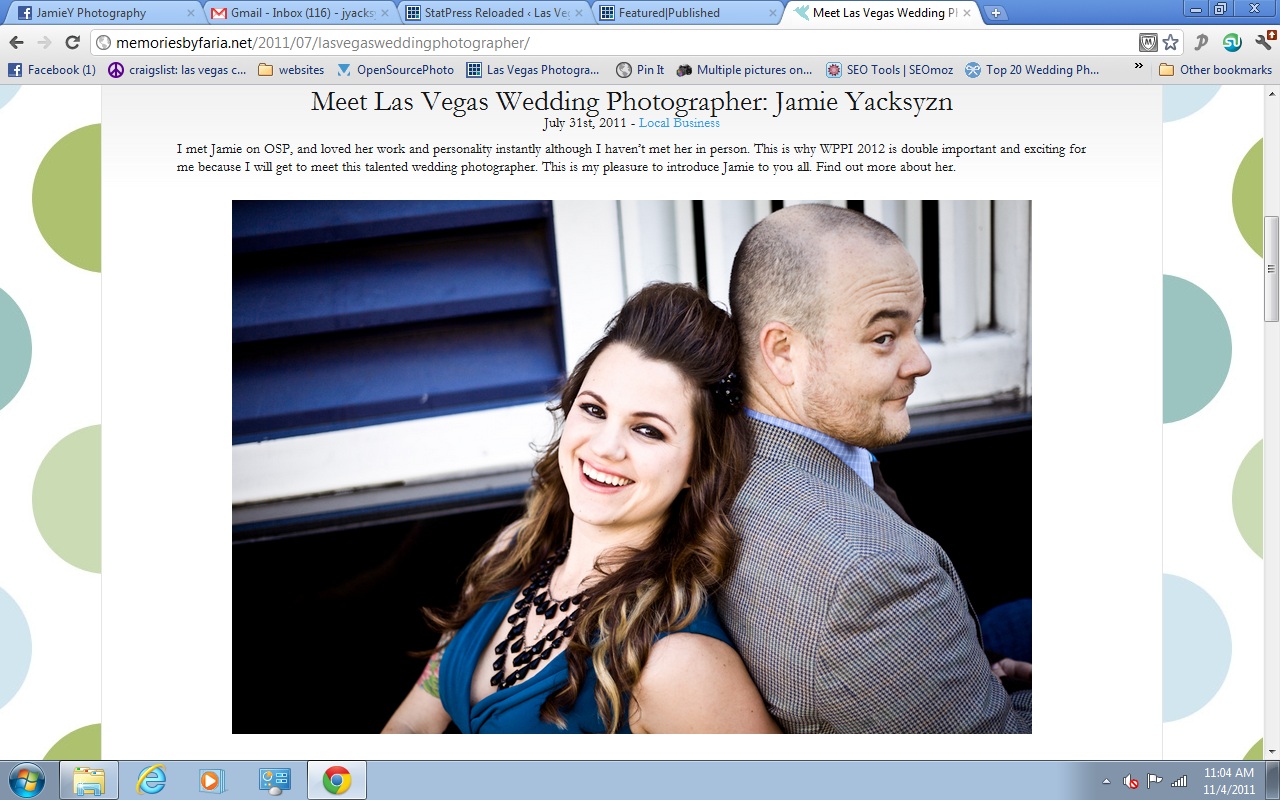 The whole interview can be viewed here.
XO-Jamie