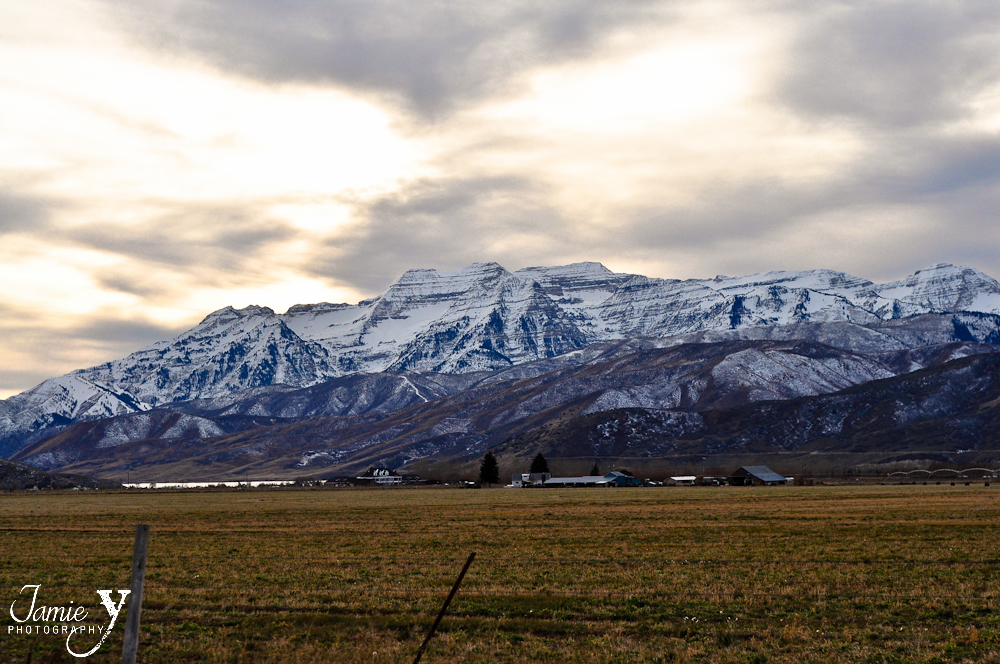 In November me and my family took a trip to Utah during Thanksgiving.   I had always wanted to go to a fancy ski town and we decided on Park City.  On our way down to Park City we made a pit stop in Heber City to ride the Polar Express train.  Then we continued on to Park City and the last day we drove down to Salt Lake City.
I had never been that far into Utah before.  I was really amazed by how beautiful it all was.  There were snow covered mountains all over the place and the most gorgeous scenery.
I didn't actually take too many photos during the trip.  Firstly, I am scared to have my camera around snow and Ice.  Secondly, sometimes I like to try and just live the moments and not focus so much on taking photographs with my own family.  It is important to get photographs of the trip, but so many times us photographers focus all of our attention on taking all of the pictures that we let the moments pass us by.
Here are just a few photos from the trip.  Who knew that a majority of the photos would come from our little walk in downtown Salt Lake City.  The wind was blowing the leaves around and we just decided to sit and play in them.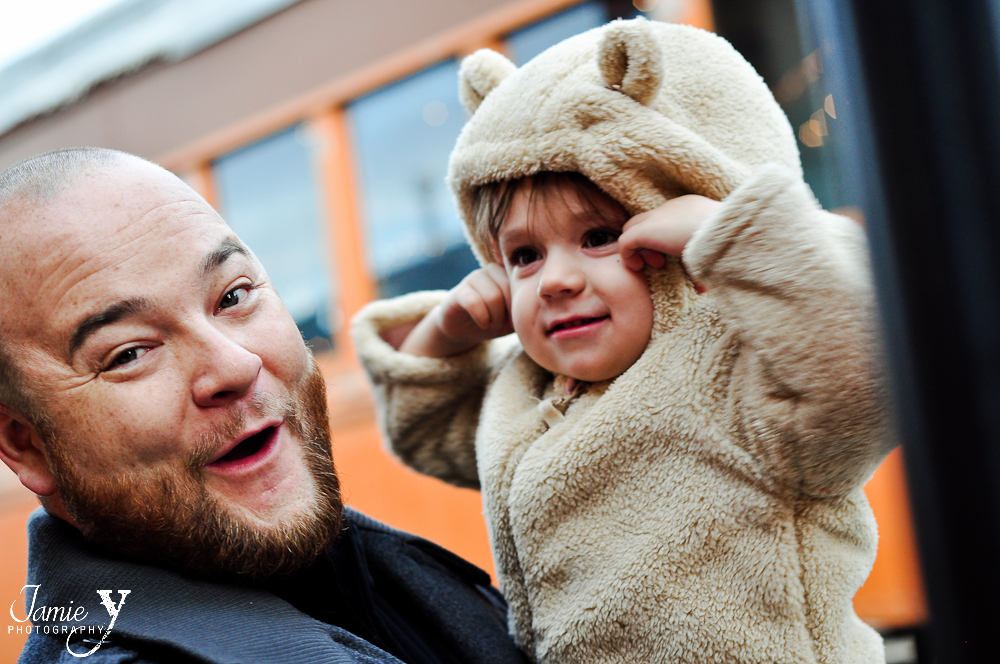 Before the train ride she was so so excited.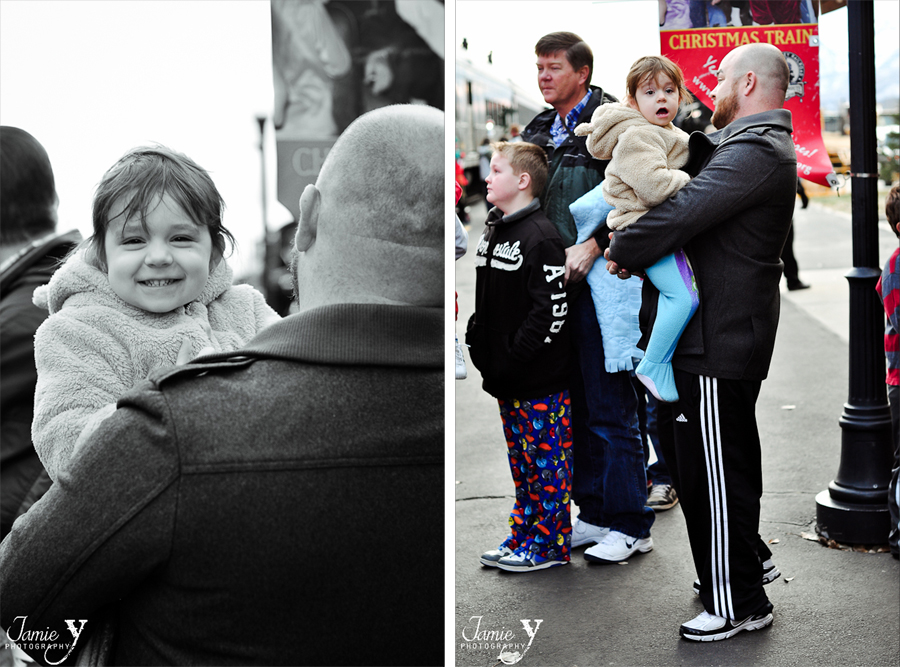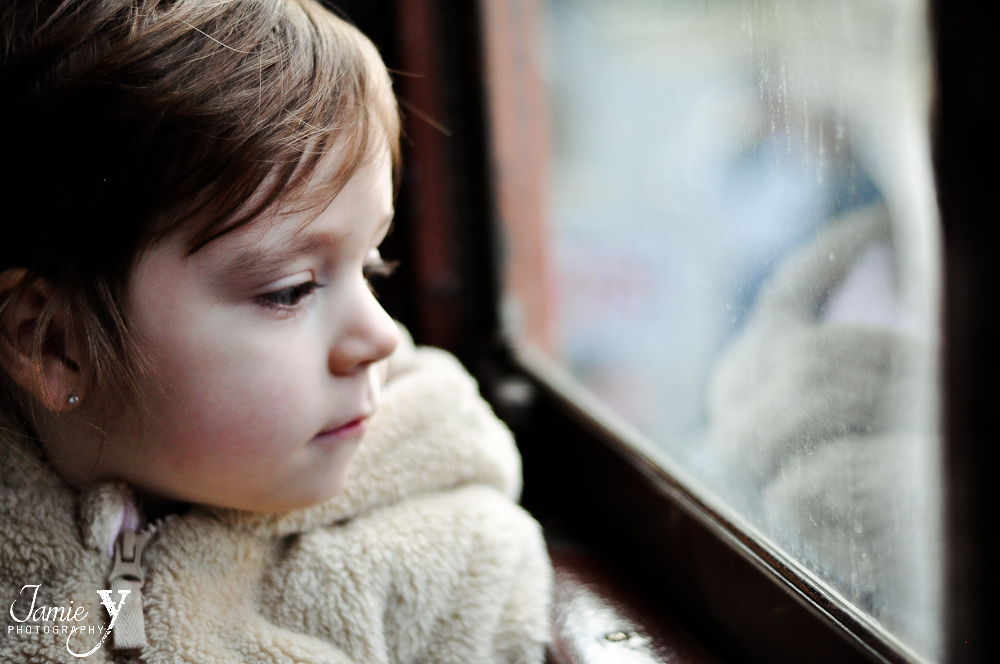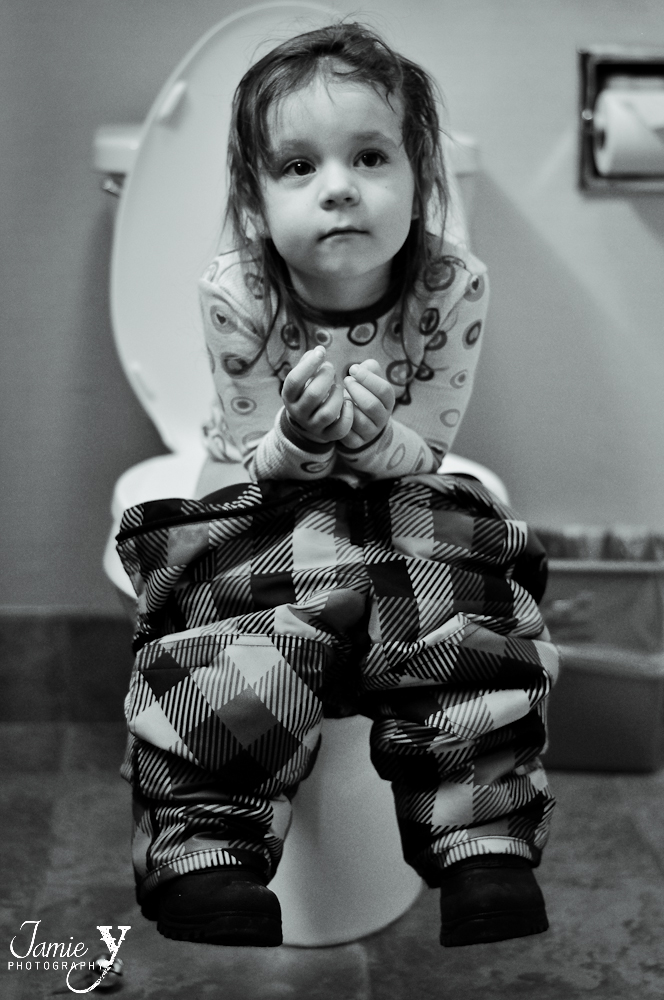 I couldn't pass up this photo op.  She was so cute all day in her ski clothes.  Somehow sitting on the toilet made it even cuter.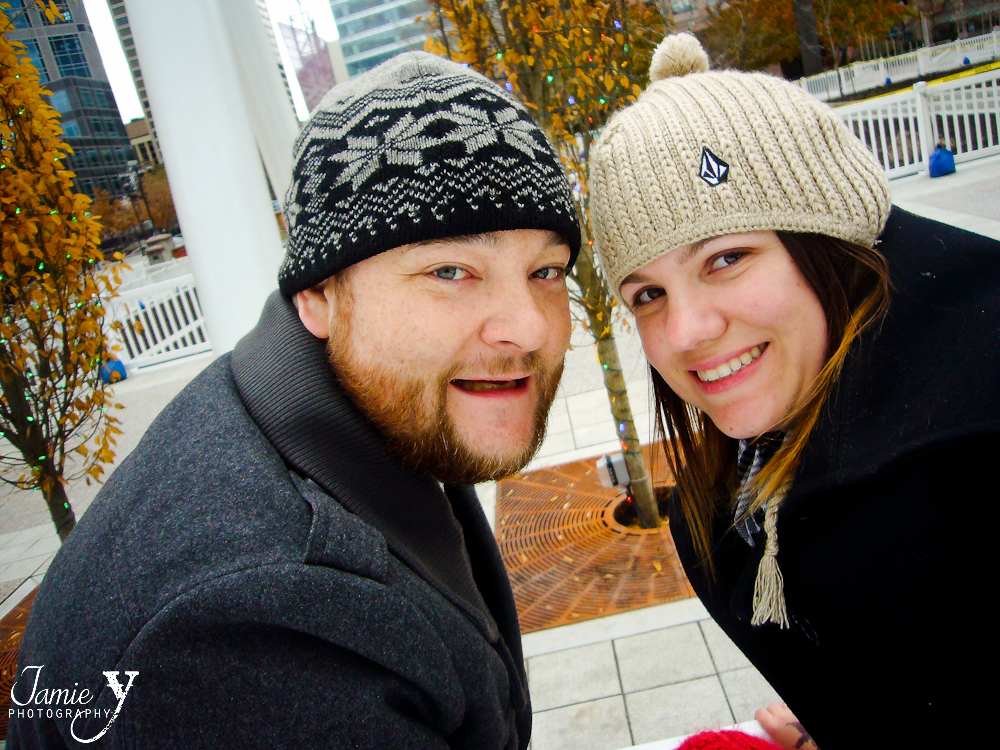 This was before ice skating.  While walking around Salt Lake City we saw an ice skating rink and we decided to do it!  Its fun being on vacation and being spontaneous.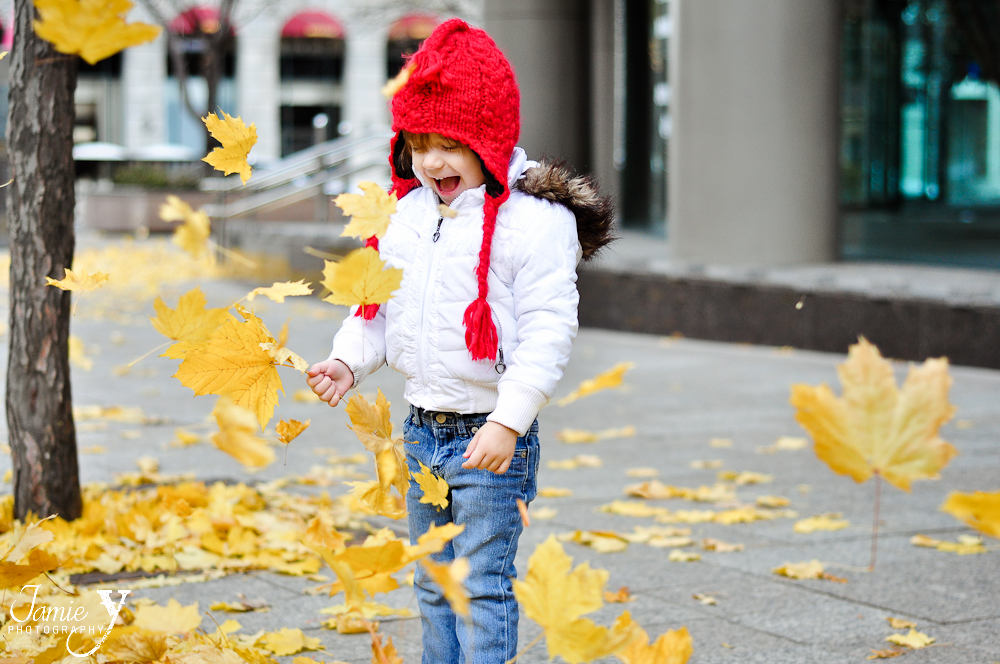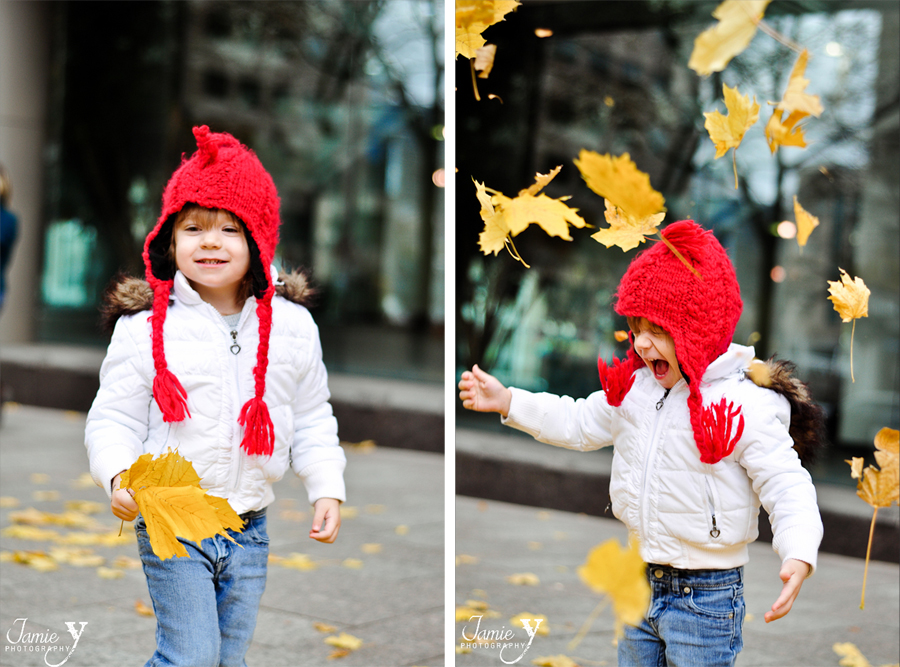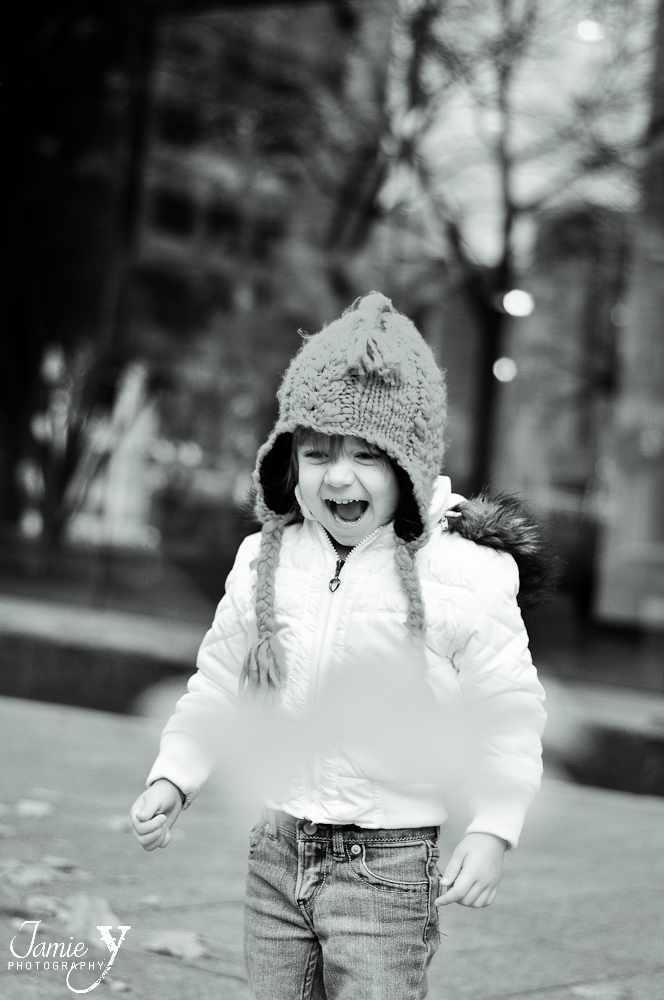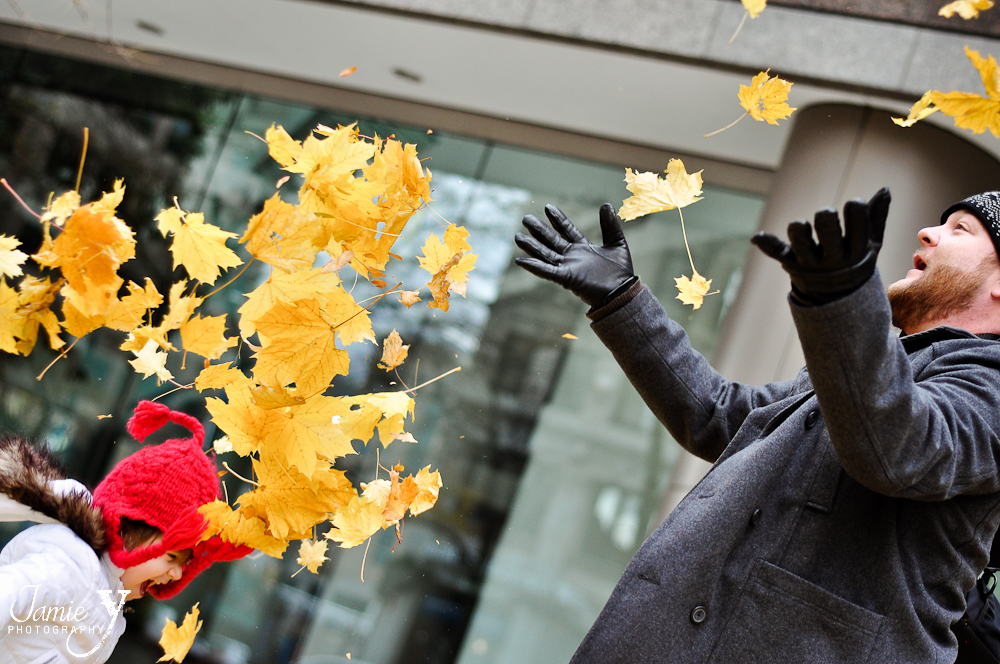 Playing in leaves actually gets you pretty dirty.  I am still finding pieces of leaves in my purse.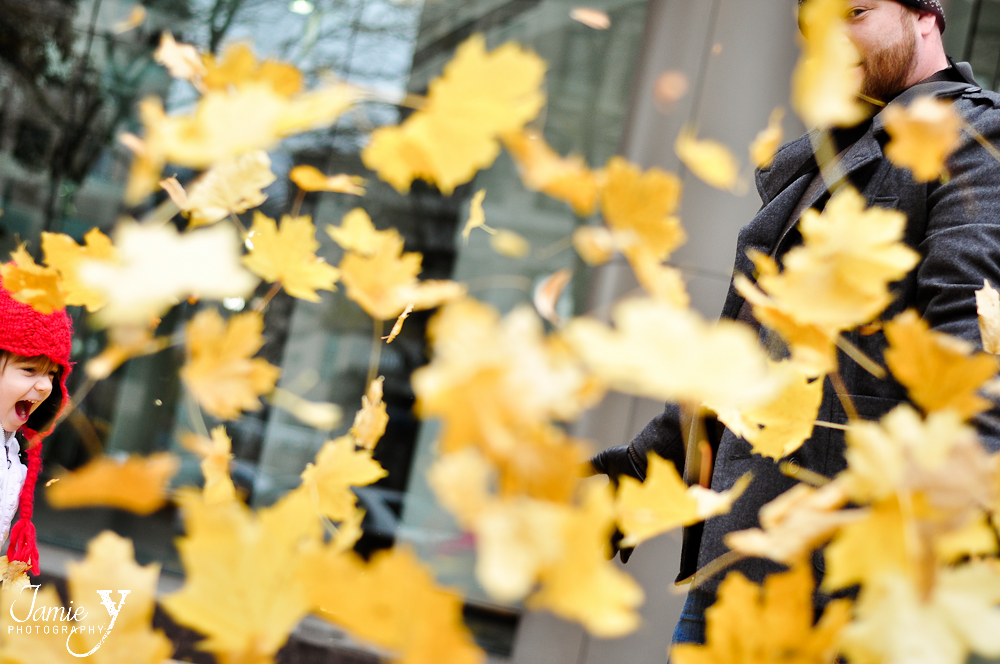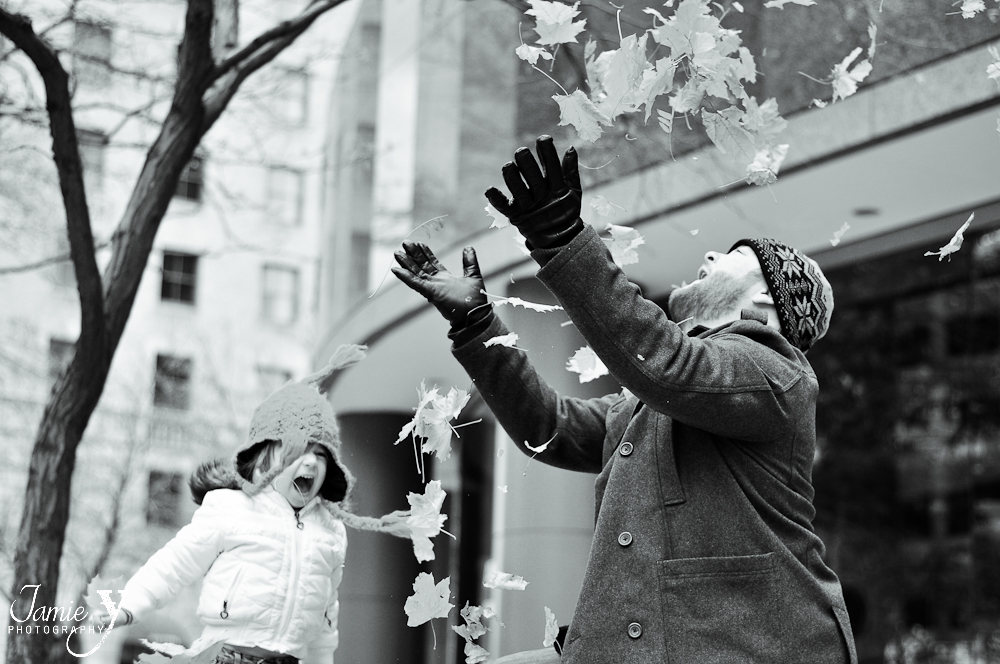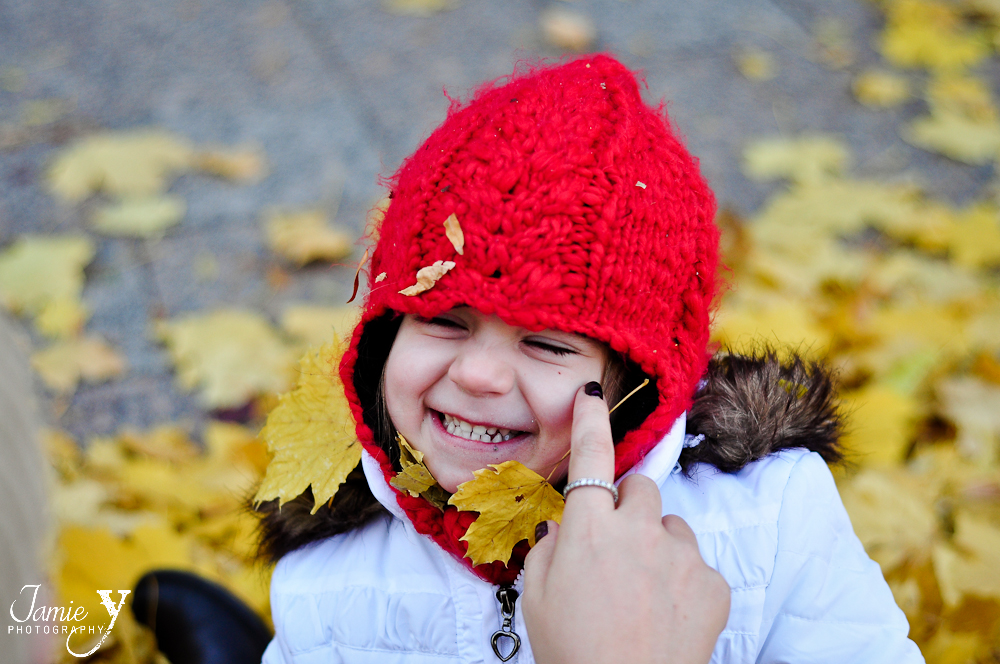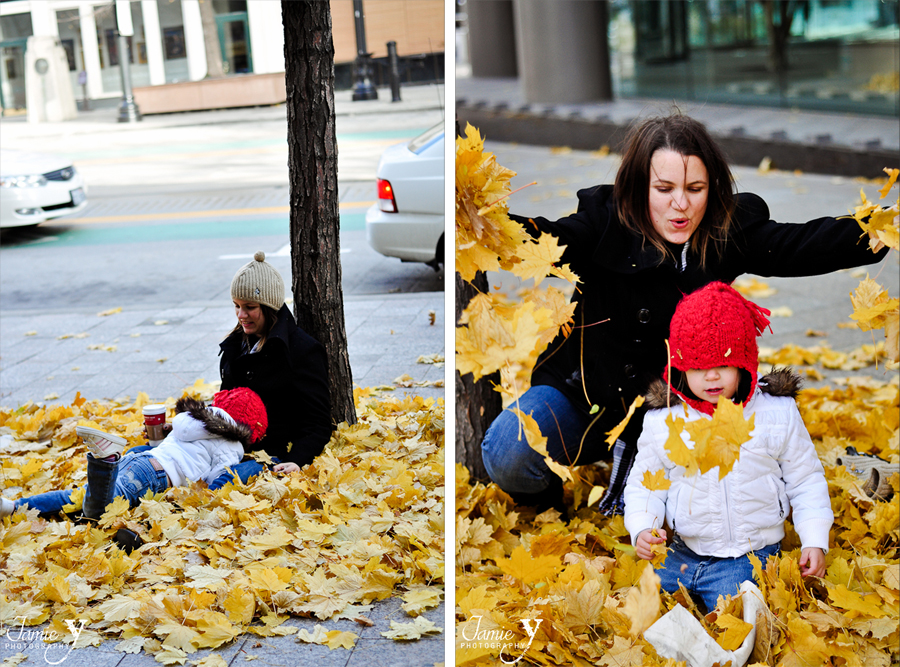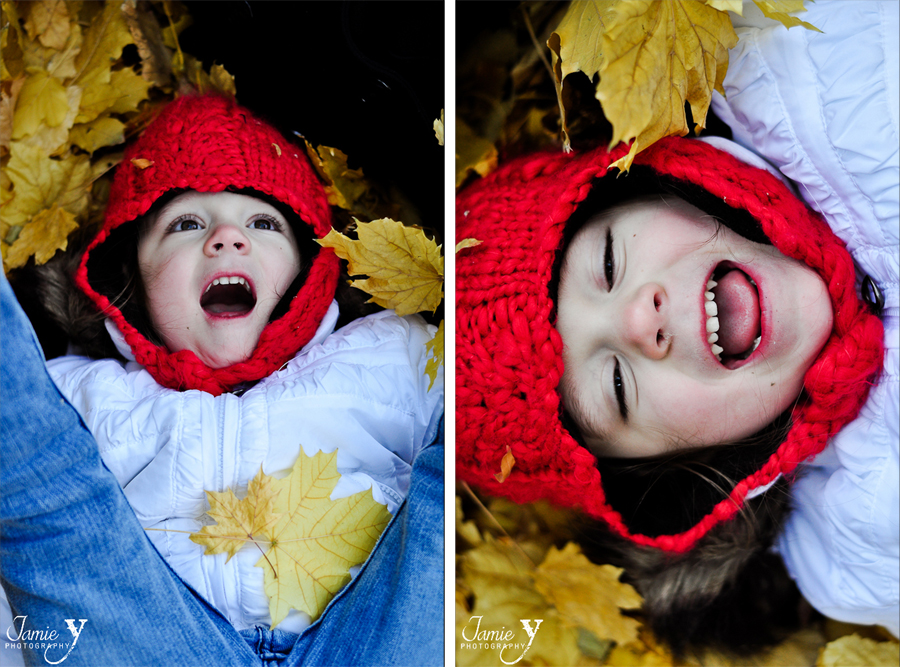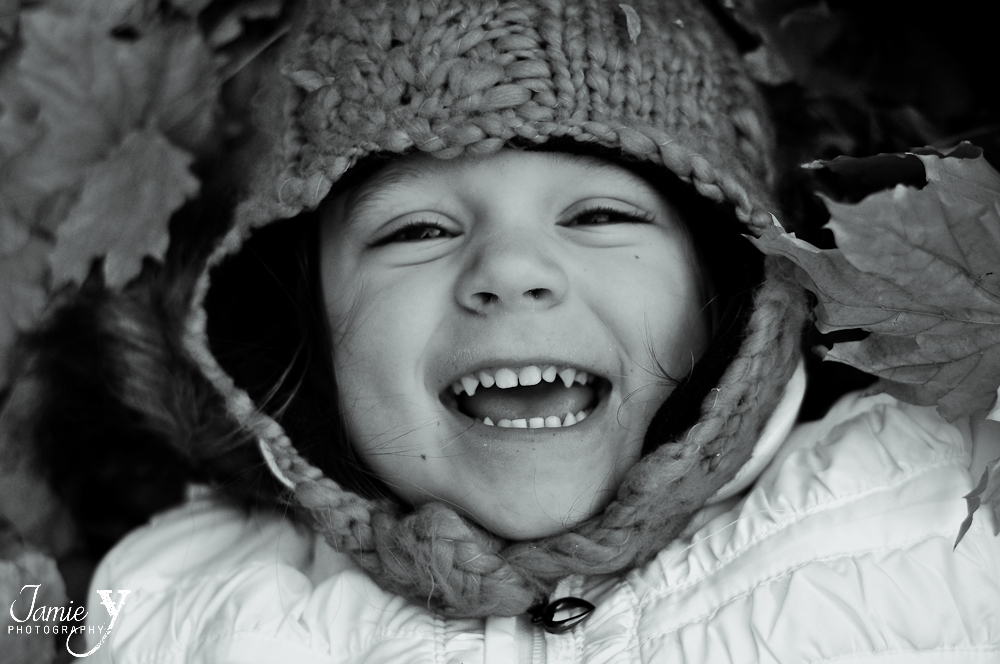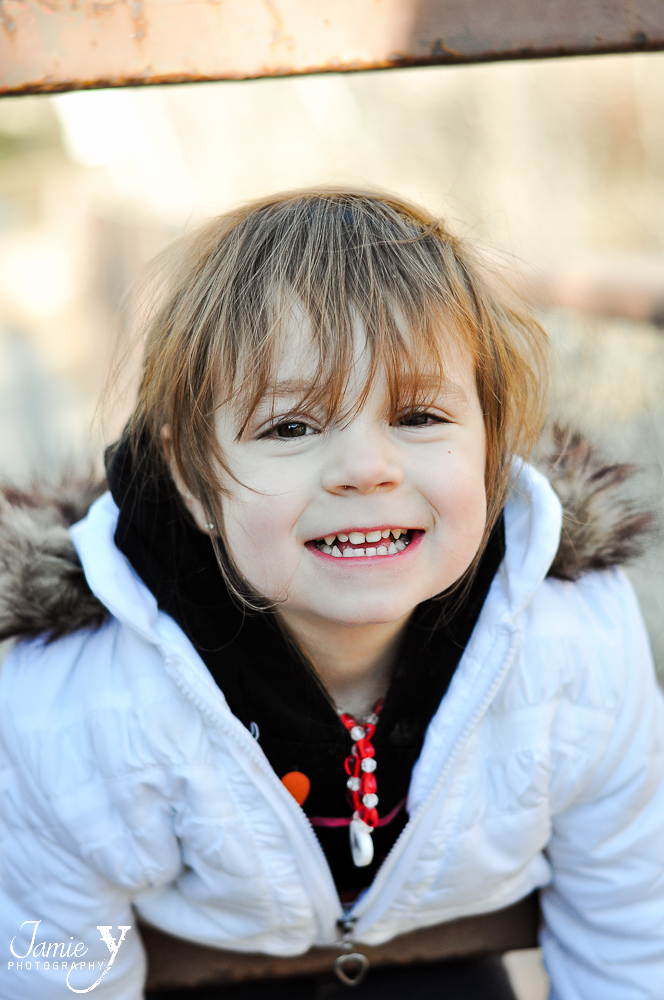 I can't wait to go on vacation again.  Next stop Seattle & Vancouver!
XO-Jamie