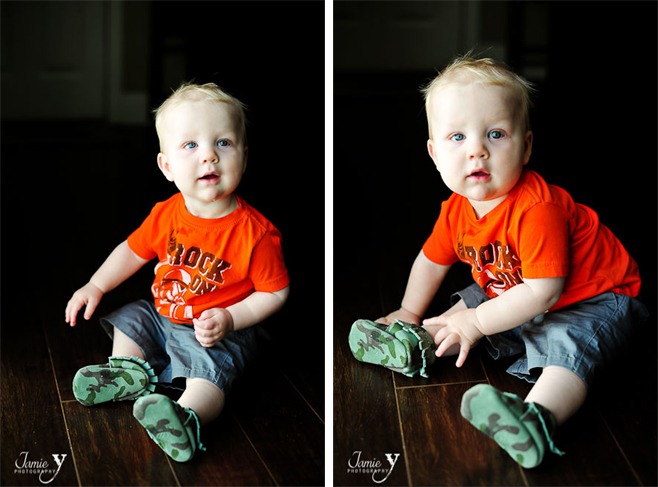 When I had my first baby, I had lots of shoes for her before she was even born.  Then, I learned, that new baby's don't really wear shoes.  They constantly fall off and get lost.  Plus, how often does your baby even really go out in public when they are new.  So, I held off with Mylo (baby #2).  I have been tempted plenty of times, but not until just a couple weeks ago did he get his first pair of shoes.
Behold, the Freshly Picked Baby Moccasins.  The creator was featured on Shark Tank on ABC.  I had been following her online and seeing all of the adorable babies and toddlers in their super stylish mocs.  Luckily I was able to get a pair and I am very much a fan.  There are so many cute colors to choose from for girls or boys.  I got camo, perfect for my little guy.  The shoes arrive in a cute little bag with a pin and the mocs inside.  The quality of the leather is super thick and sturdy.  There is an elastic band around the ankle part so they actually stay on and don't fall off.  You can stretch it out to easily get the foot in.  Mylo has chunky little feet and ankles and these shoes go on no problem.  He isn't walking yet, so I can't really say how that will go but I have seen lots of photos online of kids wearing them all over the place and they seem to hold up great.  I'm a little sad because his are not going to last much longer at his rate of growth but I definitely plan to get another pair(Maybe 1 size too big next time).  Mylo seems to like them and doesn't try to pull them off.  So, if this little review has left you wanting a pair for your little one, your in luck!  I will be giving away a pair on my blog!!!  I'm so excited.  The giveaway will start on May 1st and will be held right here on the blog.  I will be posting links on social media to remind you.  If you don't have a little one yourself, these would sure make an awesome gift to somebody you know.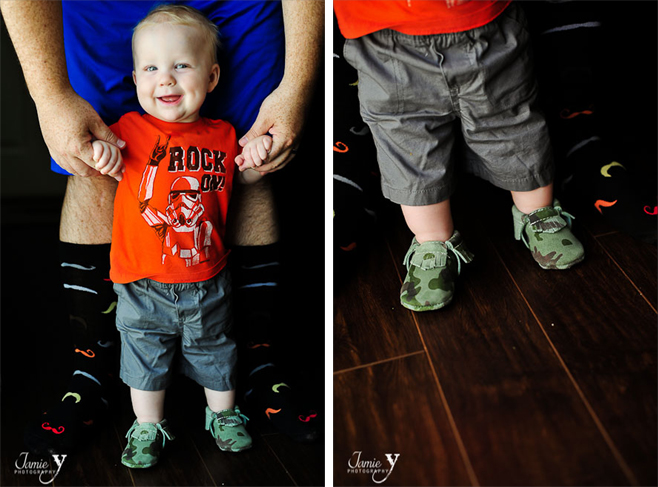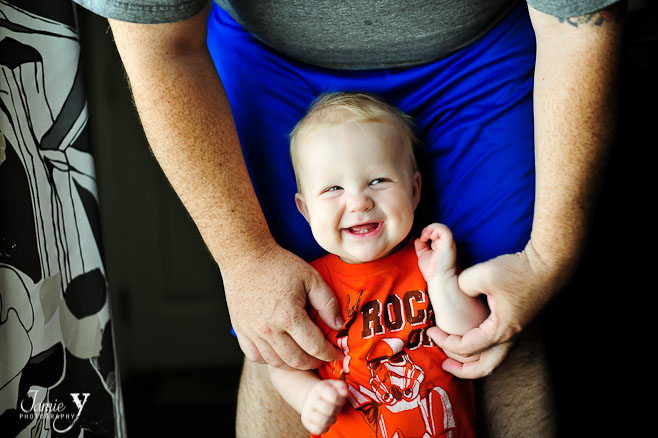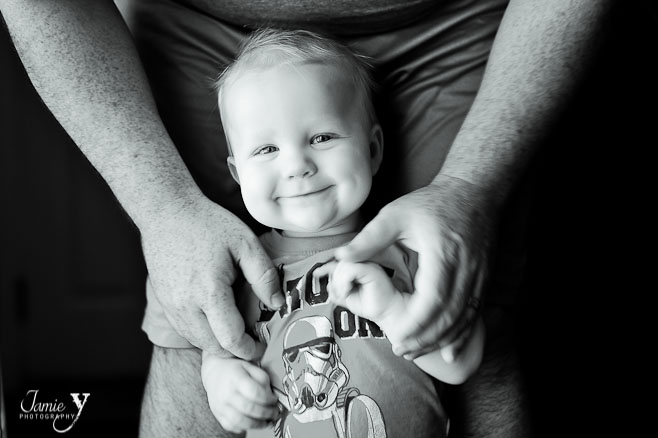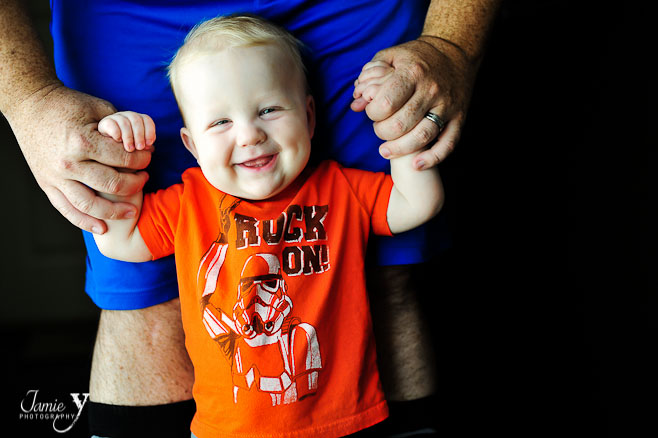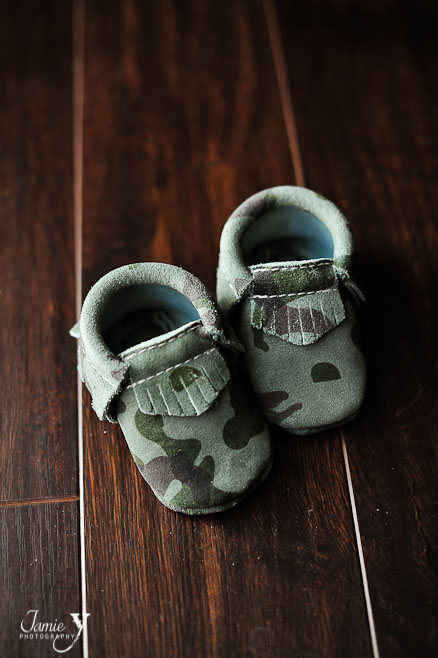 Gosh I love that little guy's face.
XO-Jamie