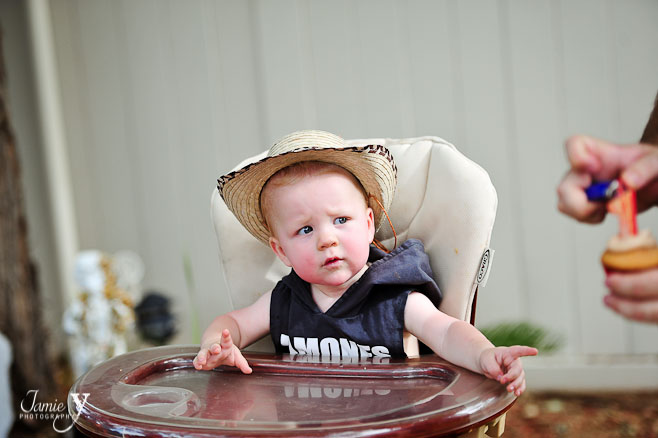 Gosh, I can't believe my little guy is 1.  He turned one a little over a week ago and we just had an easy laid back party for him.  We didn't want the stress of everything so we decided to have a fiesta theme and hire a taco guy and not have to do any of the cooking.  The first day of summer in Vegas is already pretty dang hot, so I am not sure how many more backyard birthday parties this guy is going to have.  My little family all wore sombreros for the occasion.
The one thing I did make was some churro cupcakes.  I found them on pinterest and man they were good.  If you want to check out the recipe for yourself, you can find it here.  This was Mylo's first time having a cupcake or any type of cake and as you can see, I think he liked it.
I am super looking forward to doing his 1 year portraits, hopefully this Saturday.  He was sick last weekend and is still on the mend as of today.  Definitely some more of his cuteness will be on the blog soon.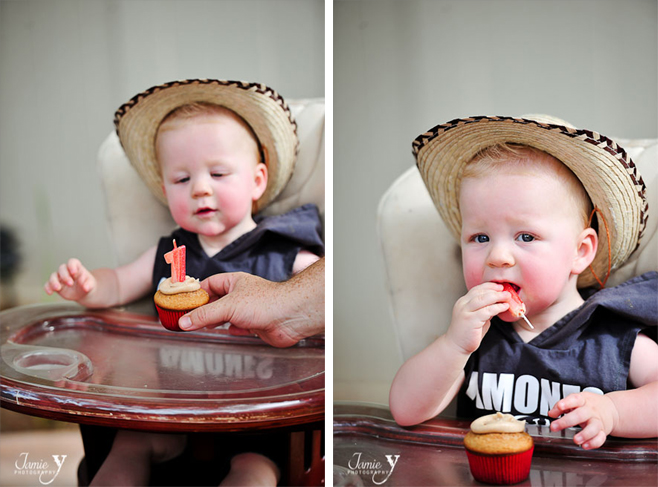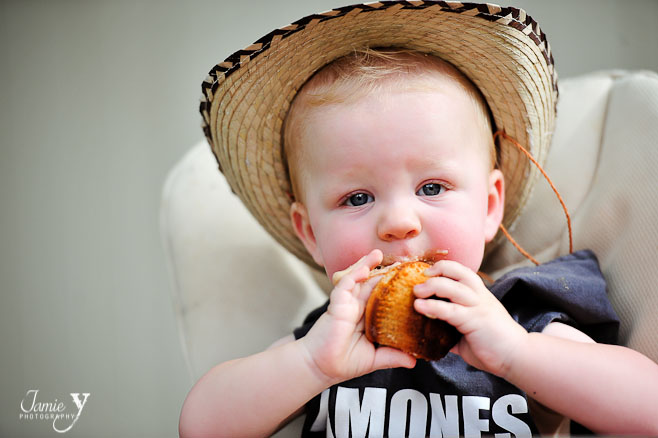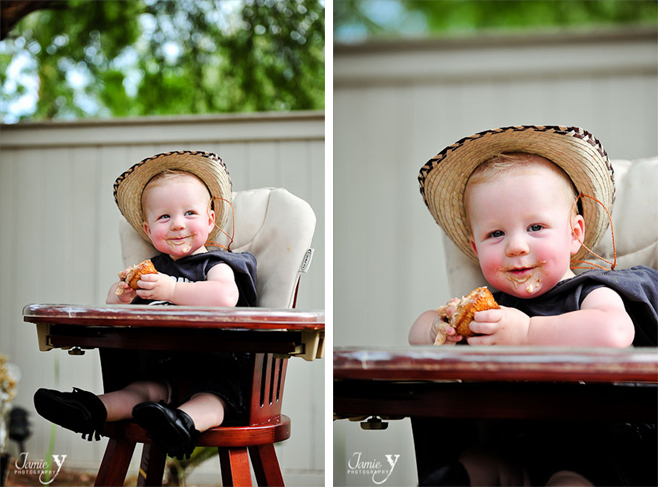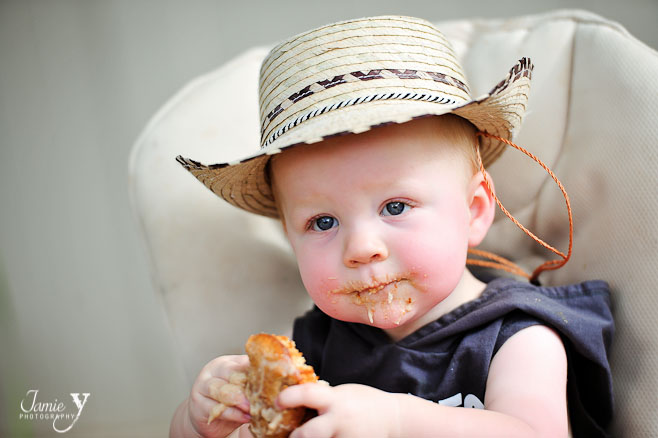 XO-Jamie