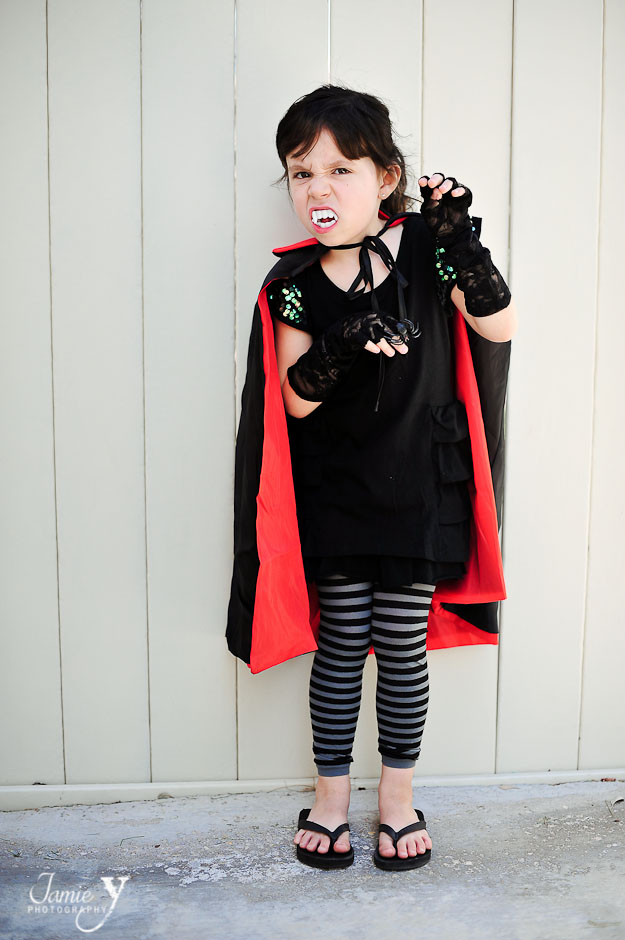 This week my daughter officially turned 5, it is crazy how fast time flies.  I haven't yet had a chance to do her 5 year portraits, with a busy April of working and my pregnant belly growing, it hasn't been on the top of my list.  I will be doing them soon though, can't wait.
For her birthday party she chose the theme of Hotel Transylvania.  It seems like she always picks a theme that is very hard to find stuff for.  I don't know why they make these children's movies and then have no toys or products at the stores for them.  Luckily it kind of goes with the Halloween theme so we were able to find some decorations.  She also thinks that it is necessary to dress up for every party, it is her chance to be a princess, or in this case a Vampire named Mavis.
I have found the secret to getting my daughter to enjoy getting her photos taken, just put her in a costume.  She was hamming it up for the camera in her cute little get up.  The teeth crack me up, when you can't see the pointy parts it just looks like big white teeth.  Her dad also dressed up like Dracula to go with the party theme.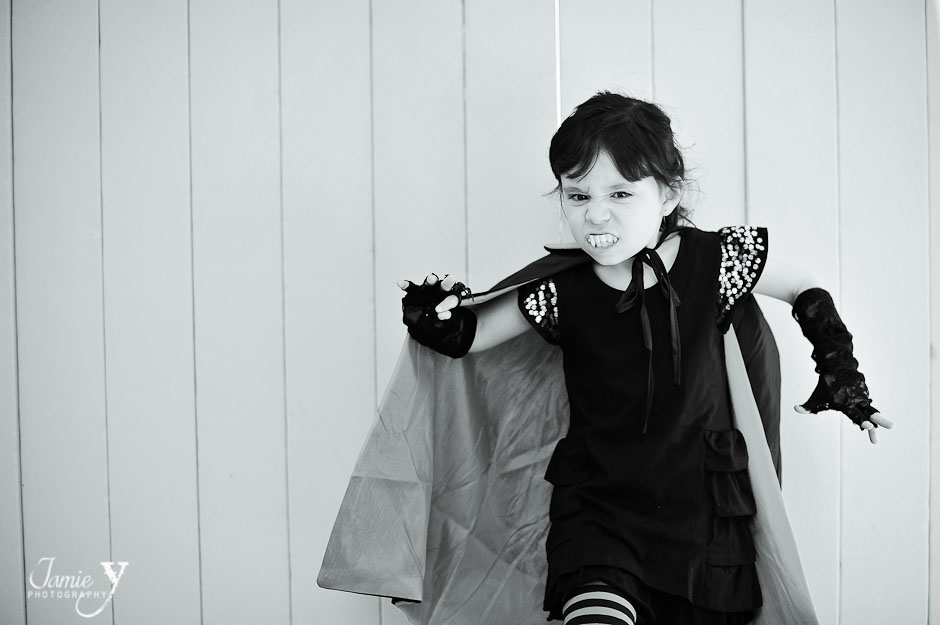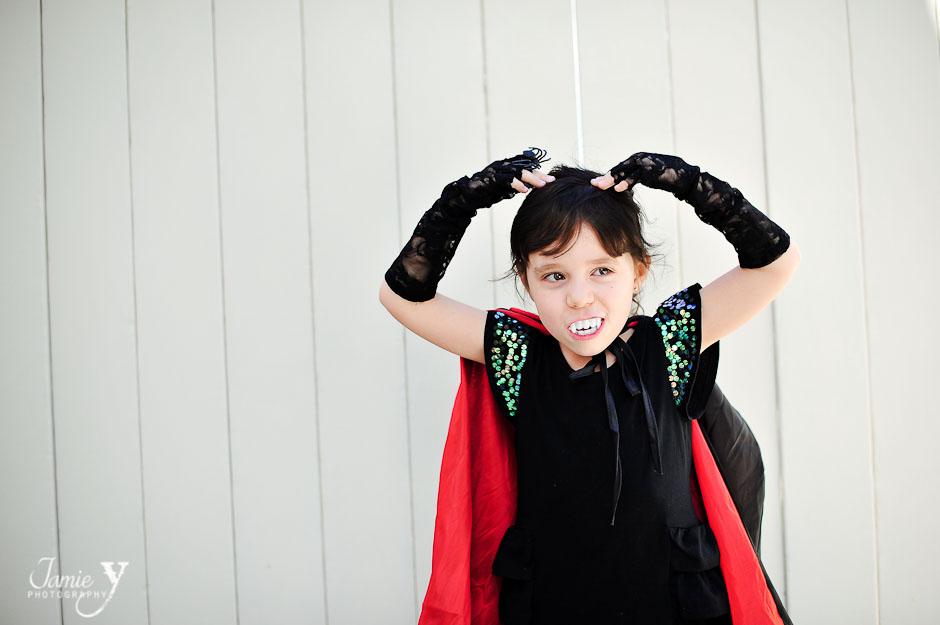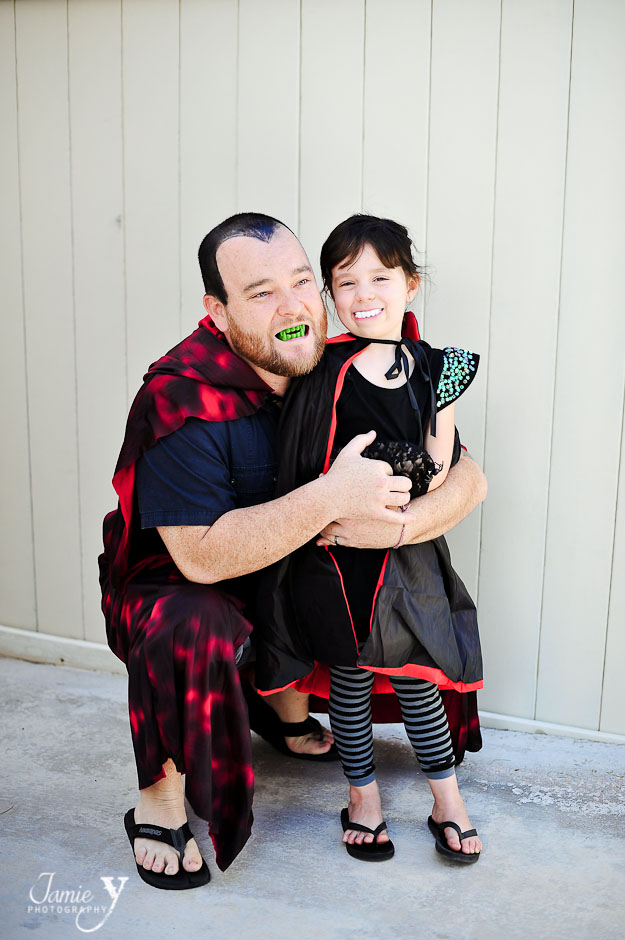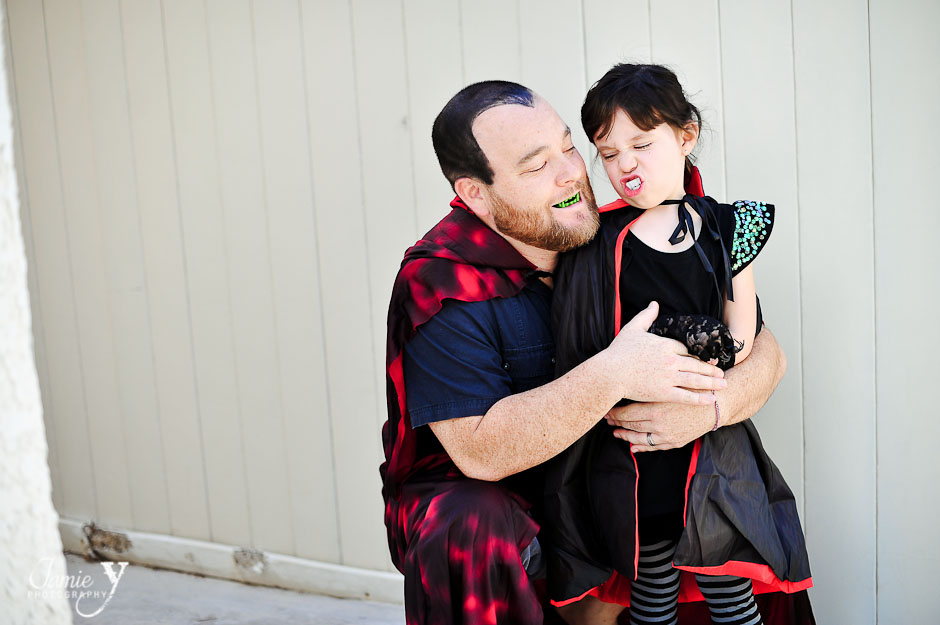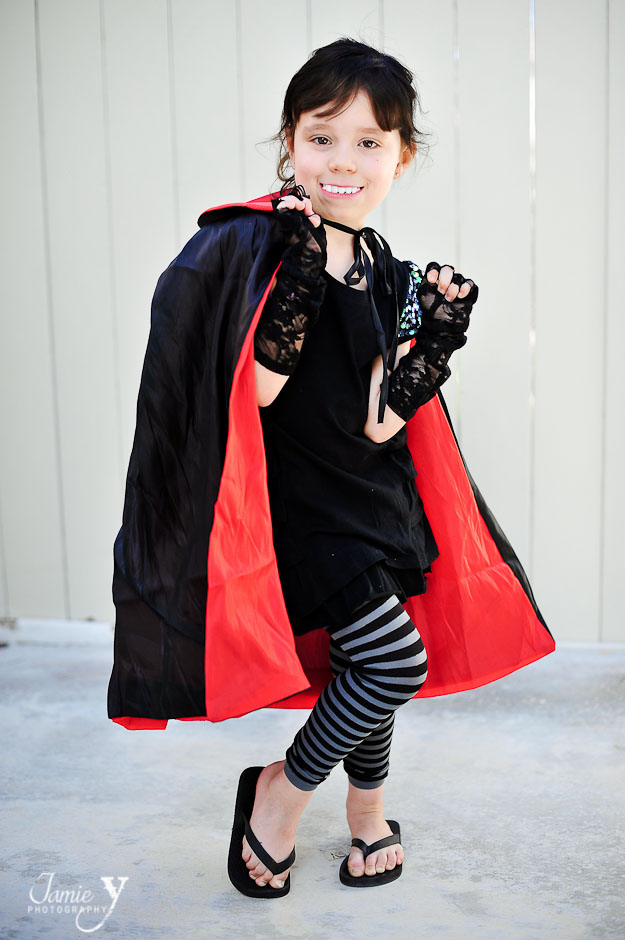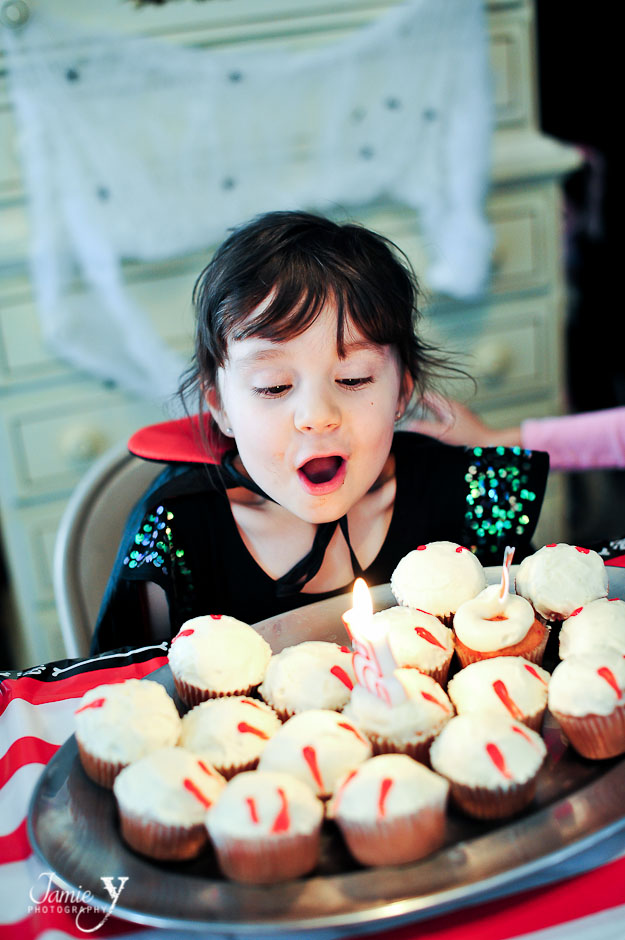 My husband made the cute vampire cupcakes.
It was a great party and I love her in that costume.
I can't believe that she is 5 now.  This means she is starting Kindergarten this summer, omg.  I love her to pieces and am so thankful that she is my daughter.
XO-Jamie