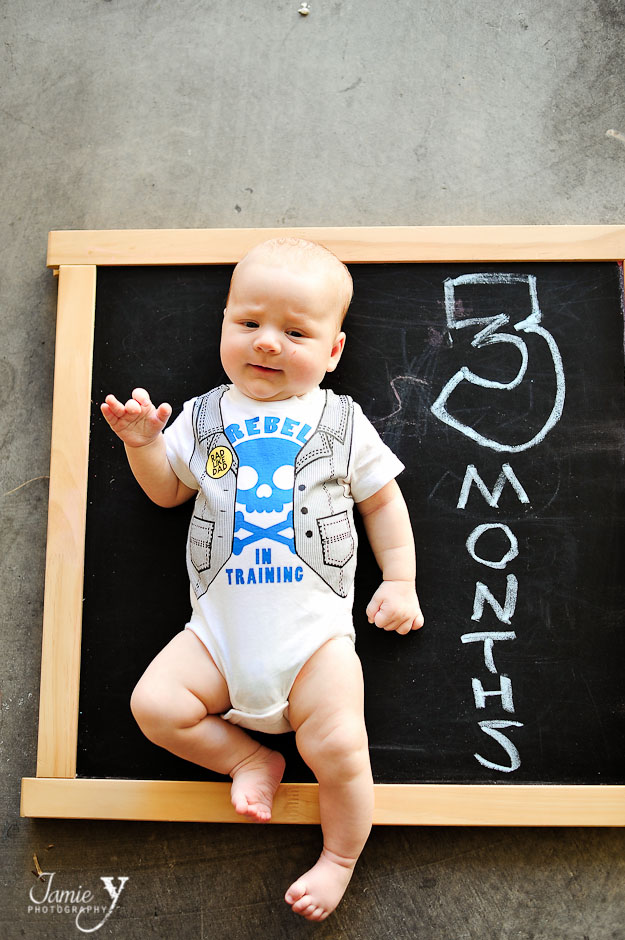 I can't believe my little guy is 3 months old already.  Time is really flying.  I think me and my husband are both definitely cherishing our time with him every day though.  Since we wont be having any more children, I wan't to enjoy every minute of his short time as a baby.
He is doing all kinds of things nowadays.  He talks up a storm, holds his head up good, and gives the biggest smiles that are sure to melt anyones heart.
I had this chalkboard idea that I wanted to do starting with his newborn photos, of course that didn't happen and now he barely fits on it.  So, I don't know how many more chalkboard photos we will have in the future.  I was still able to fit that mohawk hat on him thankfully.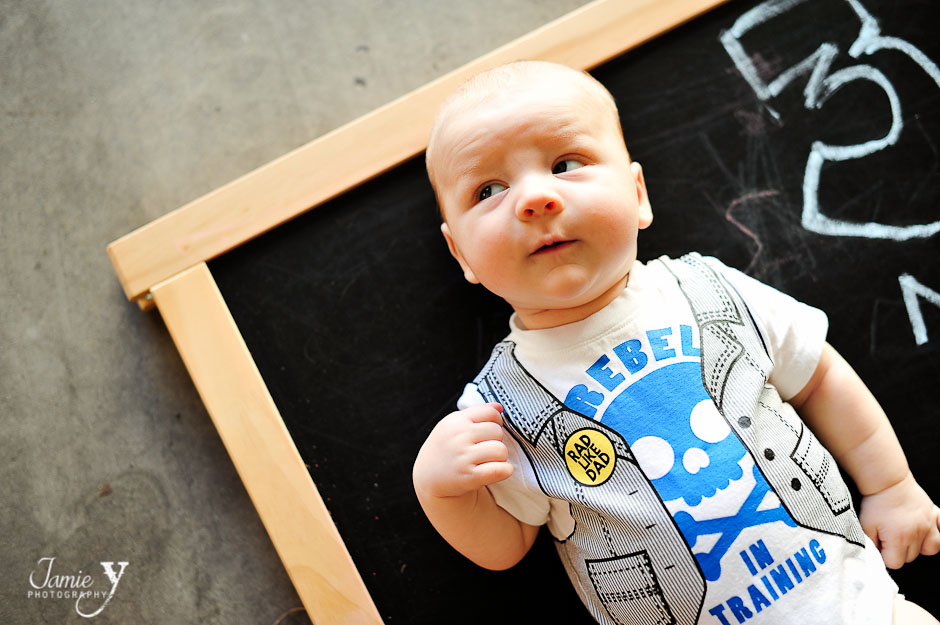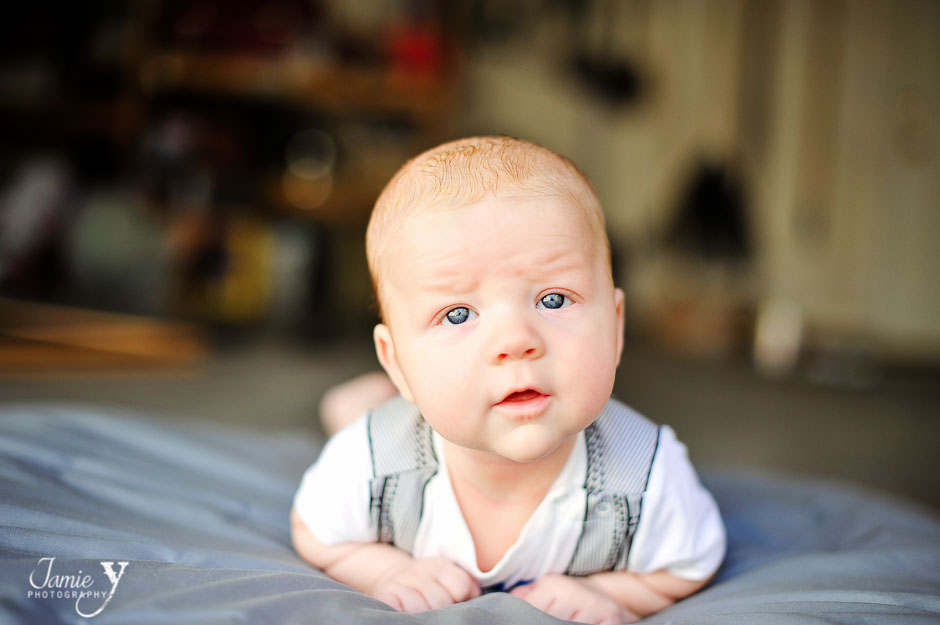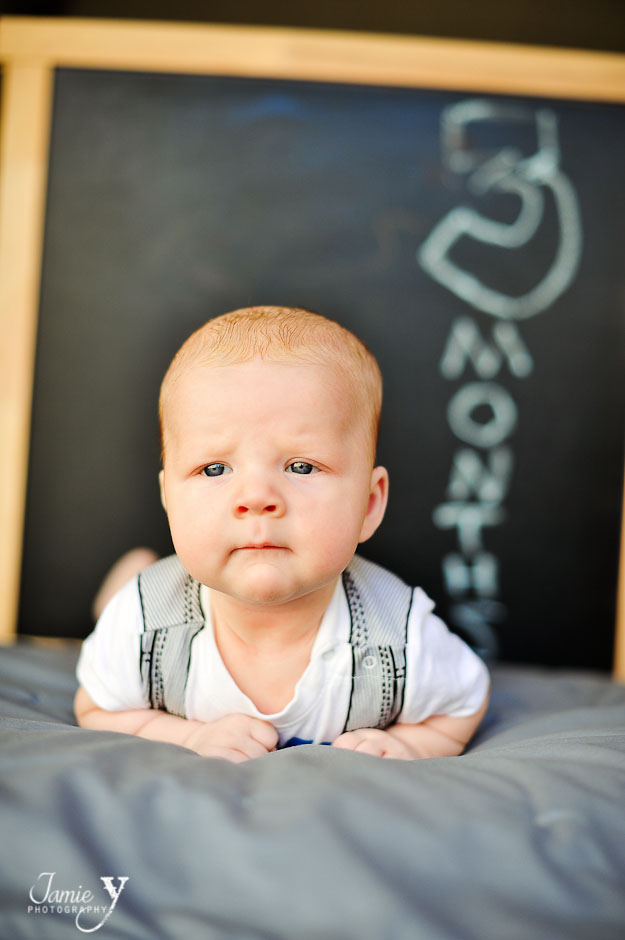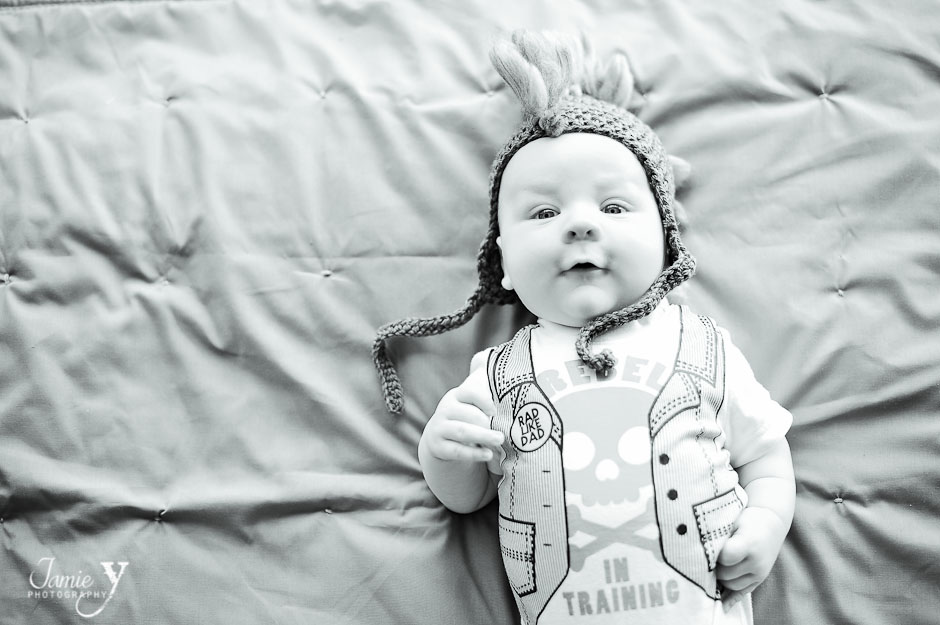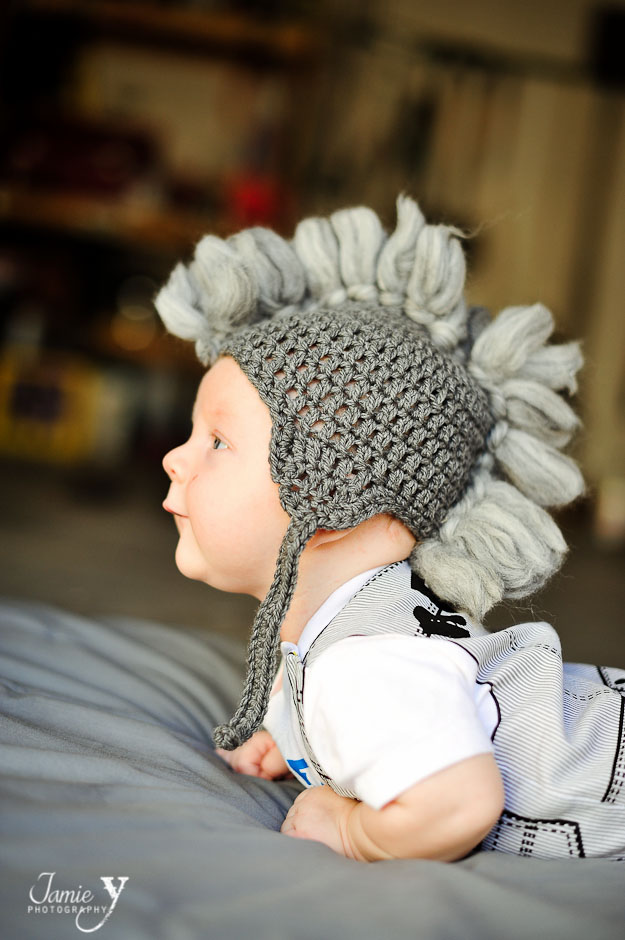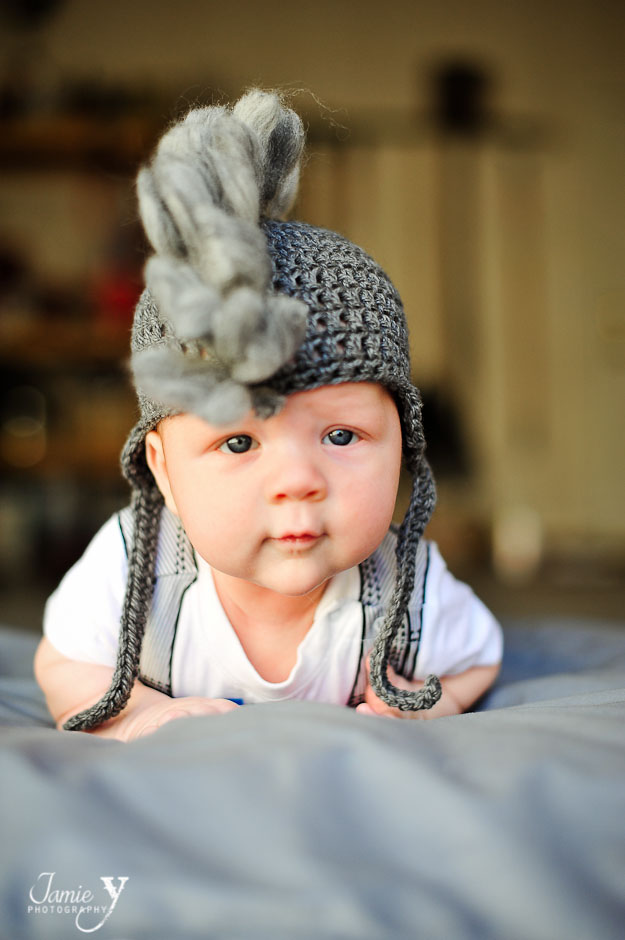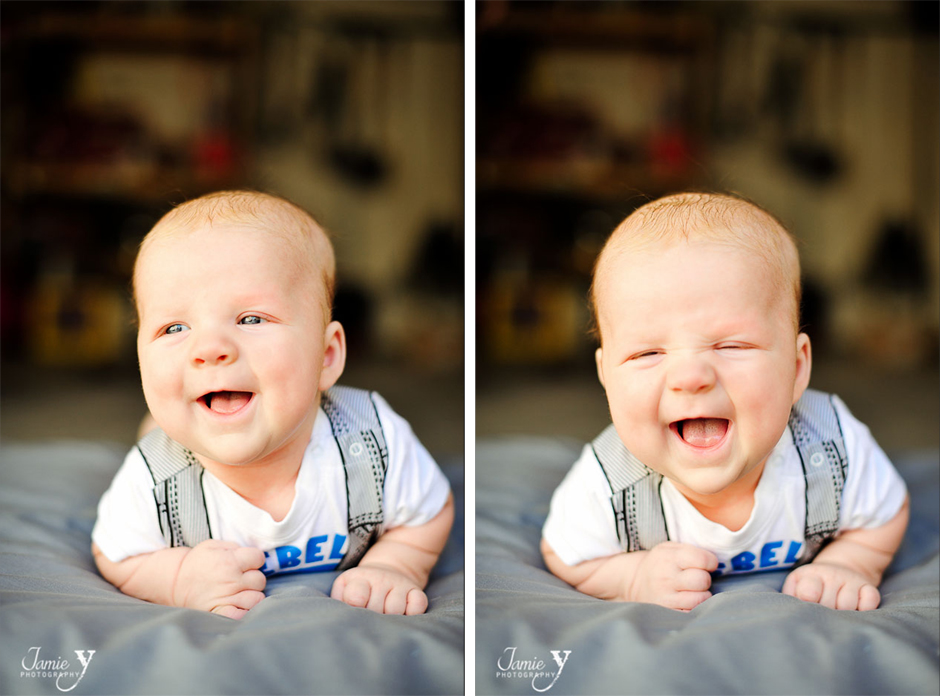 XO-Jamie