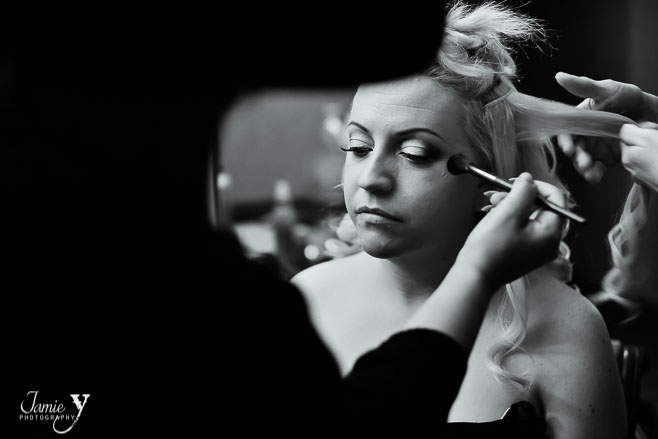 Sloane and Matt were introduced by their best friends because of their Love of Danzig, Punk Rock music, and horror films.  They grew up in the same neighborhood in Scottsdale Arizona but did not cross paths until Matt moved to Hollywood to pursue his passion in film and television.  Their friends kept telling them about one another, insisting they should really meet because they were so alike.  They were convinced that they would be soul mates.  So, one Thanksgiving, when Matt was in town to see his family, they decided to meet up for a drink just to appease their friends.  They met and it was truly love at first sight.  They have been inseparable ever since.  Three years ago, Sloane moved to California to be with Matt and in November of 2013, while on a trip to Europe, they got engaged in Paris and the rest is history.
Sloane and Matt drove out to Las Vegas for their wedding from California.  They stayed at the Luxor, which is also where their ceremony took place.  I met up with both of them in their separate rooms to get some getting ready photos of the both of them.  I met back up with them after the ceremony for family photos as well as photos of the two of them on the strip.  The next day, we met up at the Neon Boneyard museum for pictures of just the two of them.  They opted to wear something a little bit more casual for the day after session.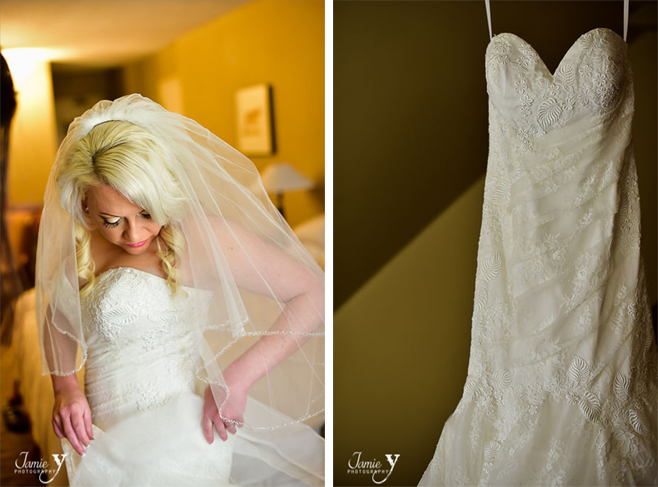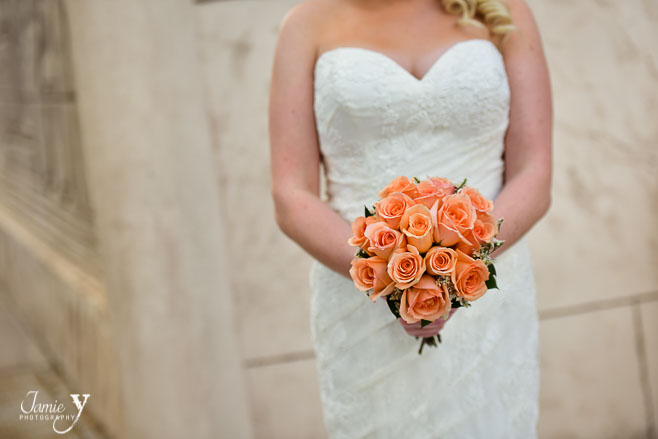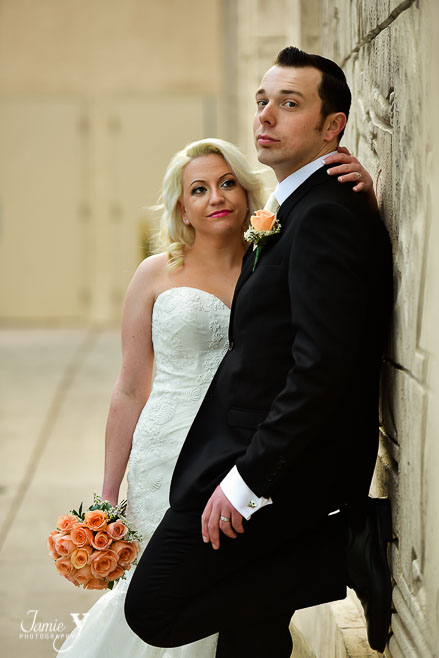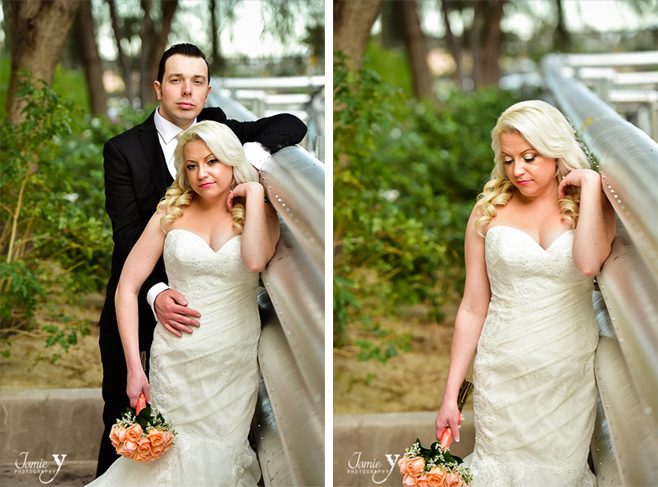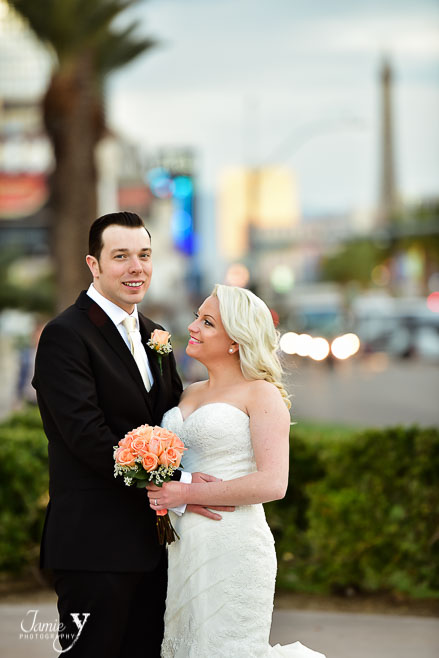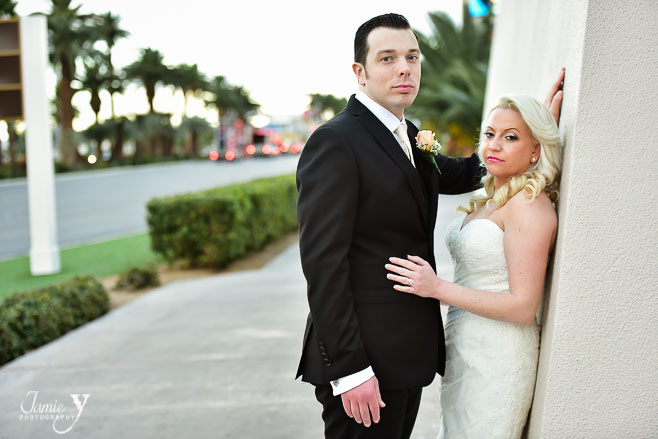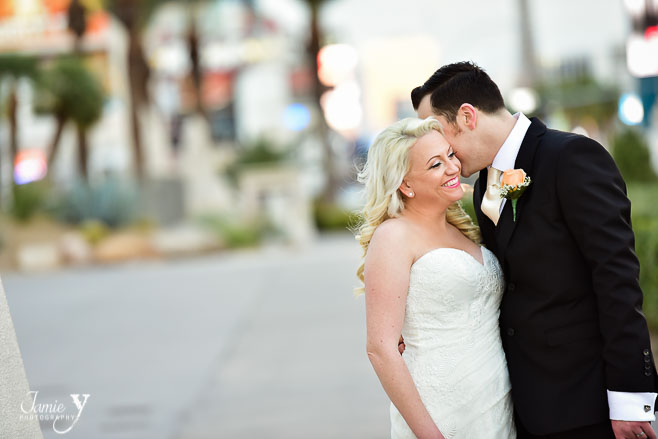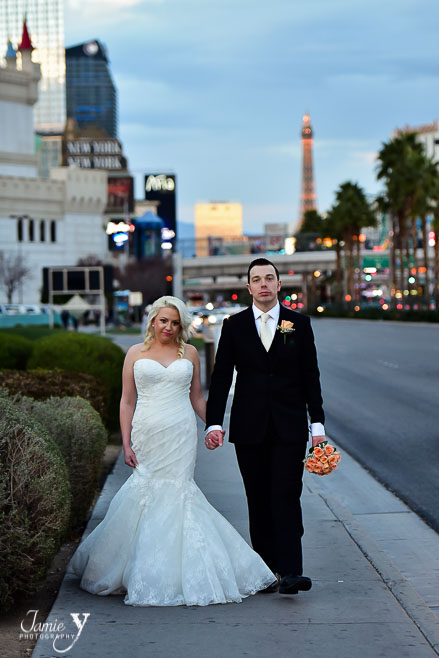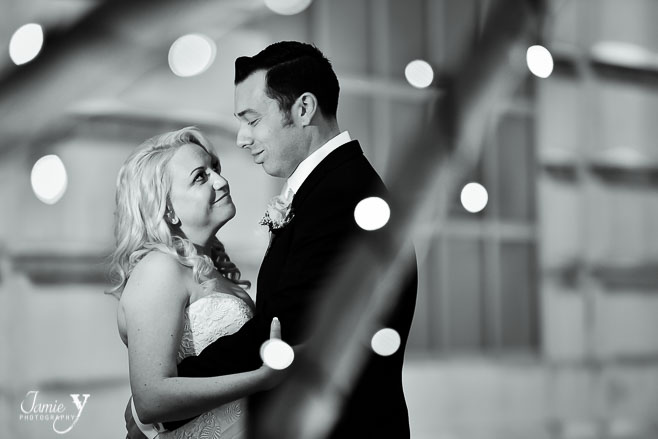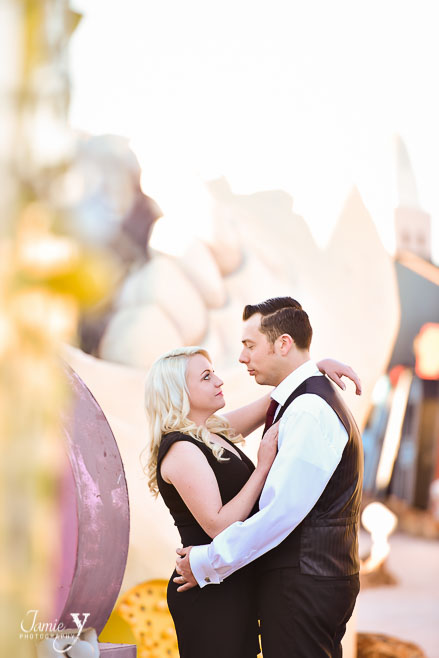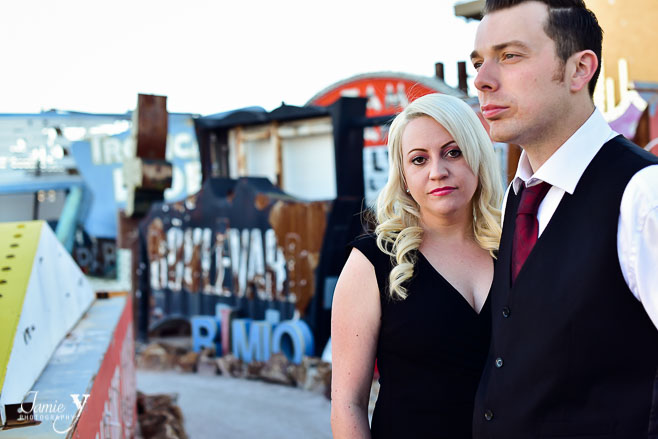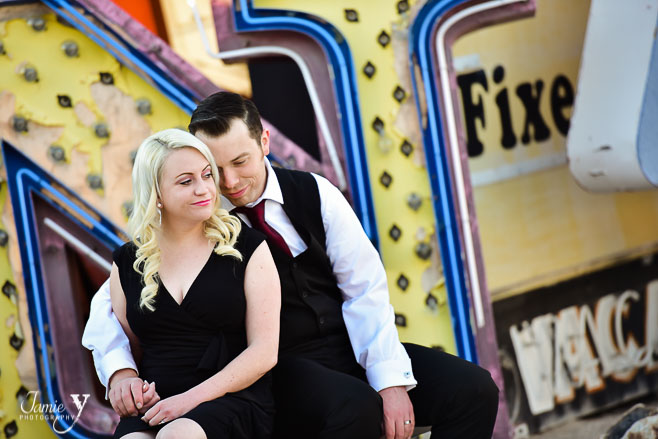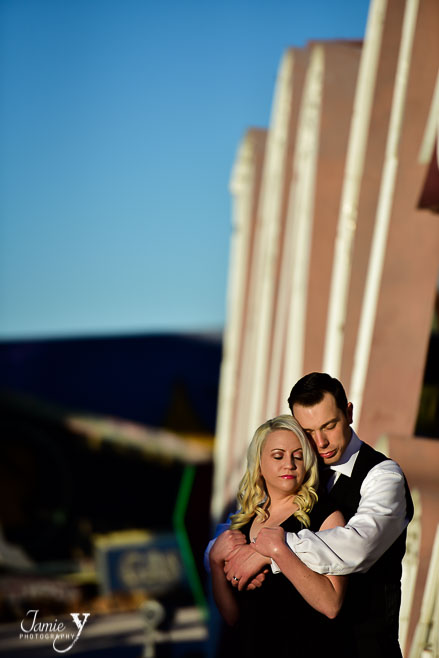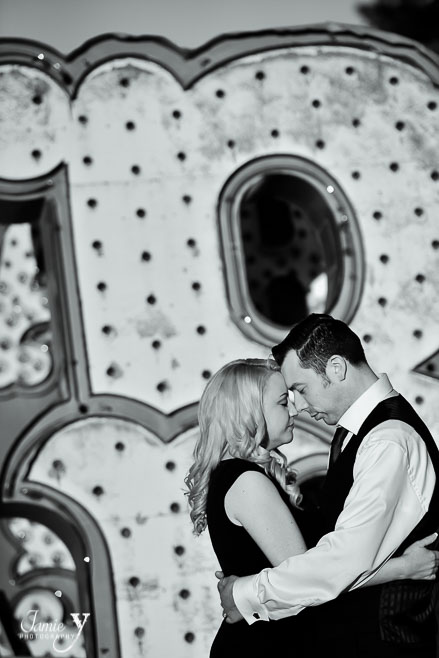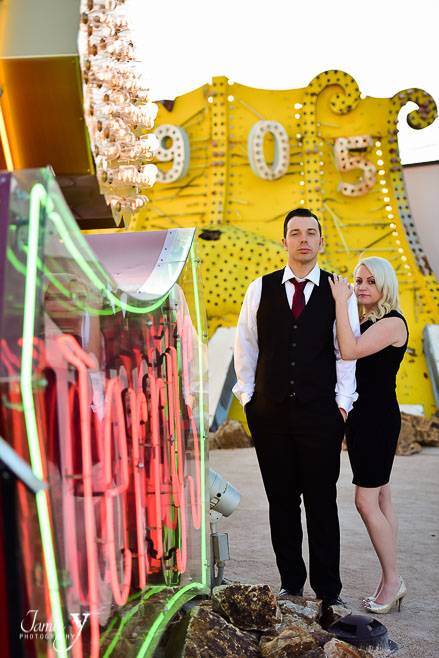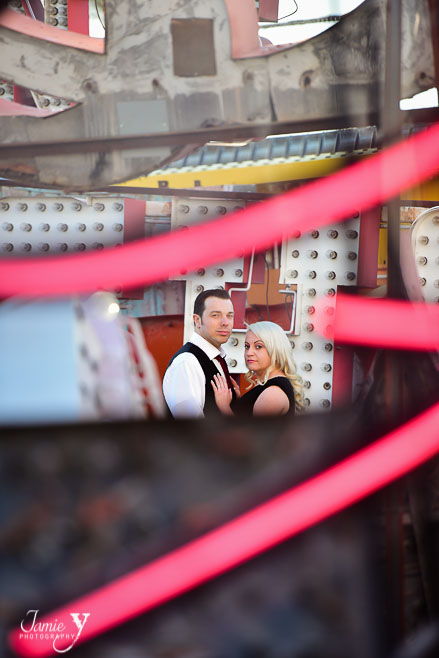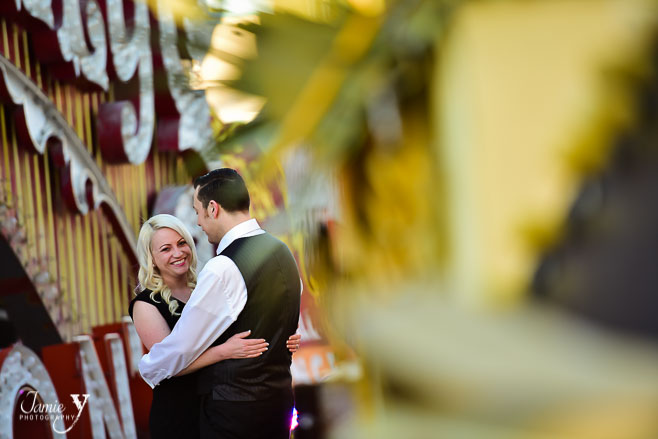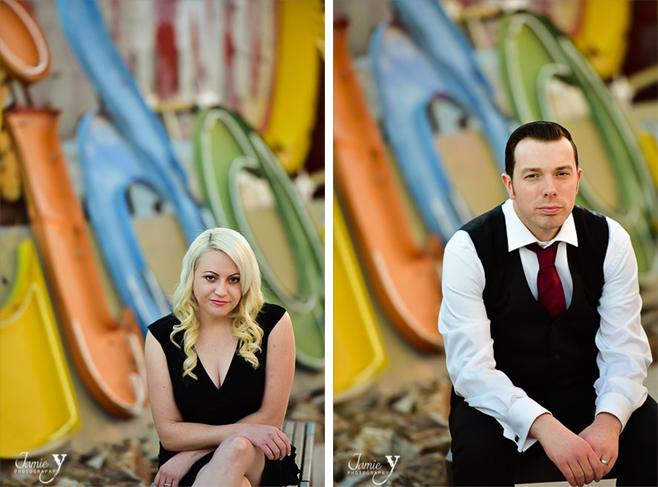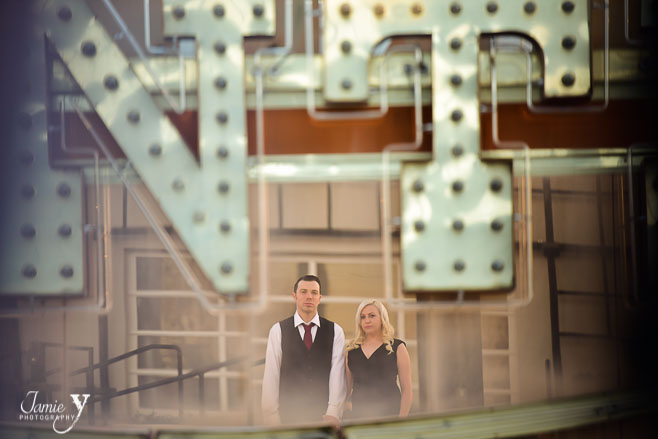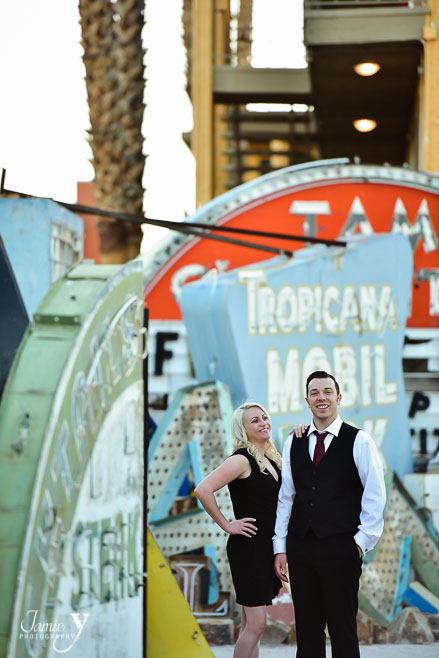 It was so much fun to meet you both and be a part of your wedding day.  To see even more from our shoot, view the video below.
XO-Jamie
Matt & Sloane from JamieY Photography on Vimeo.