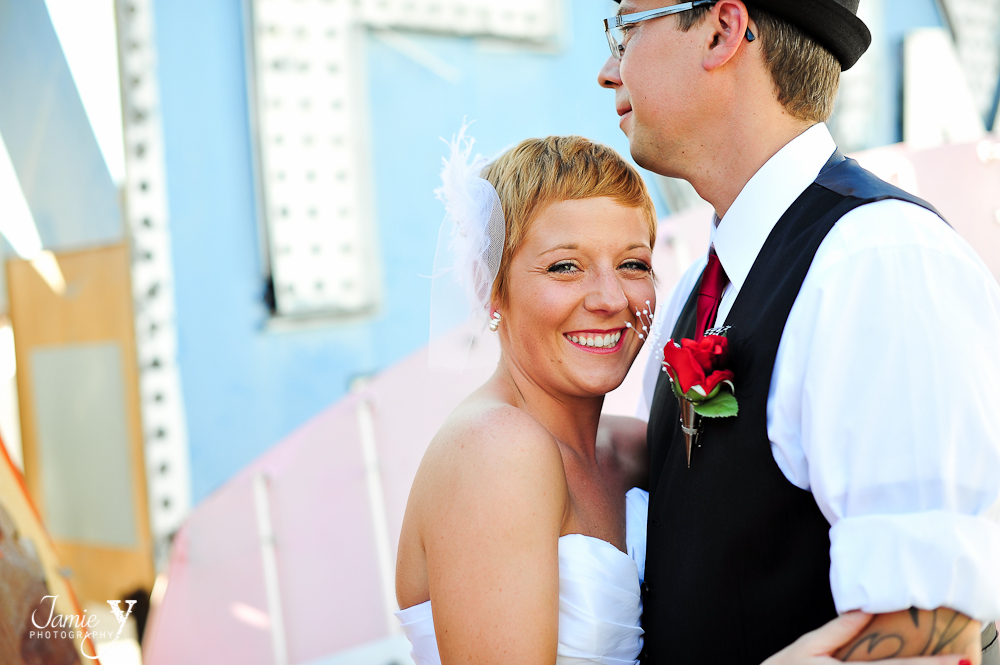 I am so excited to be sharing these images from Terrie & Joe's wedding day last week.  They came to town all the way from Ohio for an intimate wedding with just 7  of their family members.  We started off the day with a photo session at The Neon Boneyard.  The boneyard always makes for some awesome photos, especially with a fun couple like Terrie & Joe.  After our time was done at the boneyard, their taxi driver got lost on his way and we had a little bit of time just outside the property.  I am glad that the taxi was late, even though the temperature was in the 100's, because we got some of my favorite pictures during that time.
After the session, we headed back to their hotel, the amazing Cosmopolitan to meet up with the family/bridal party to take some pictures on the strip.  The ceremony took place a little bit later on the balcony of their Terrace Suite overlooking the strip and Bellagio fountains.
Terrie's red converse and Joe's bright tattoos were the perfect accessories for the old neon at the boneyard.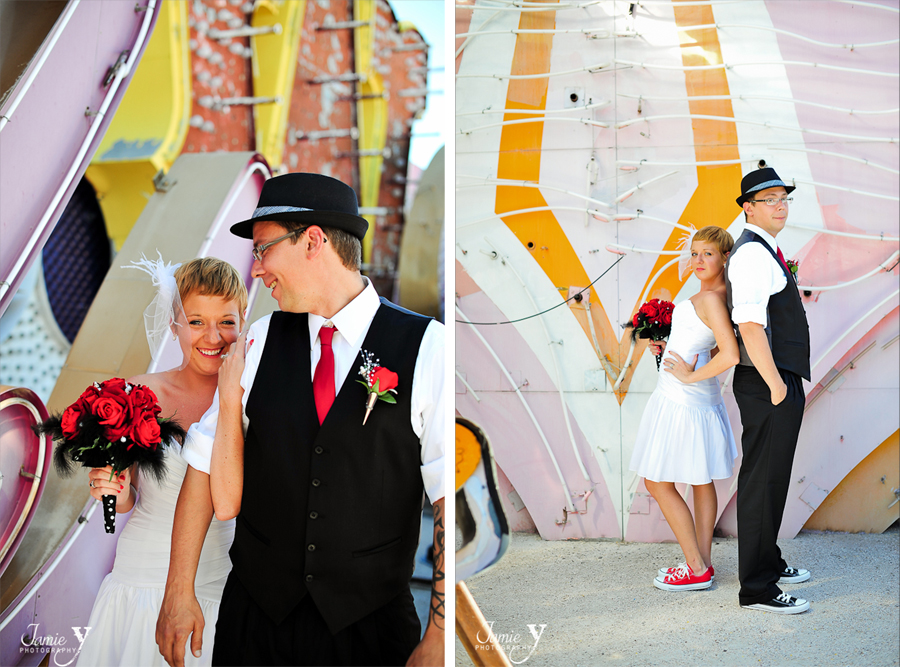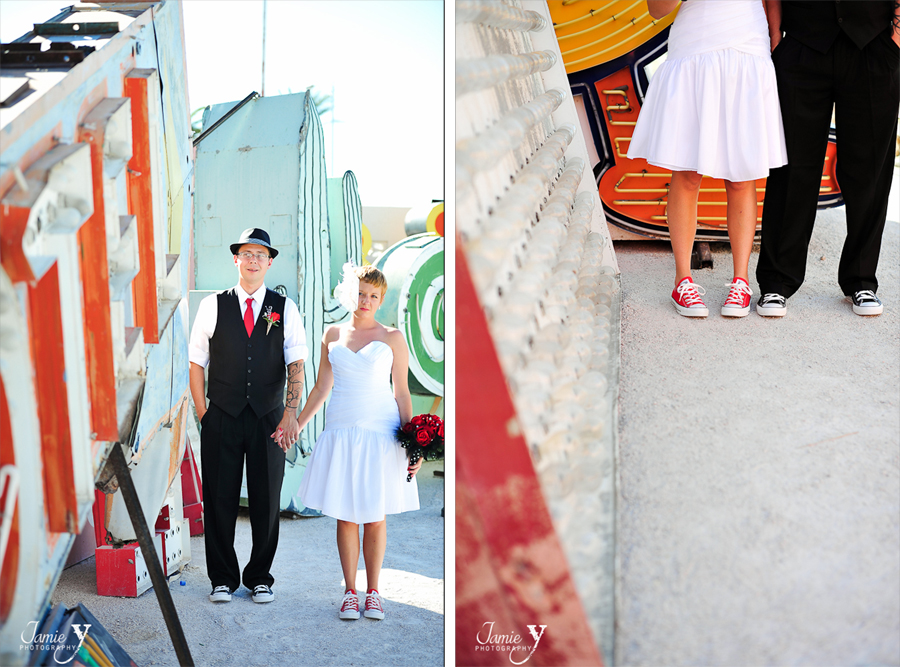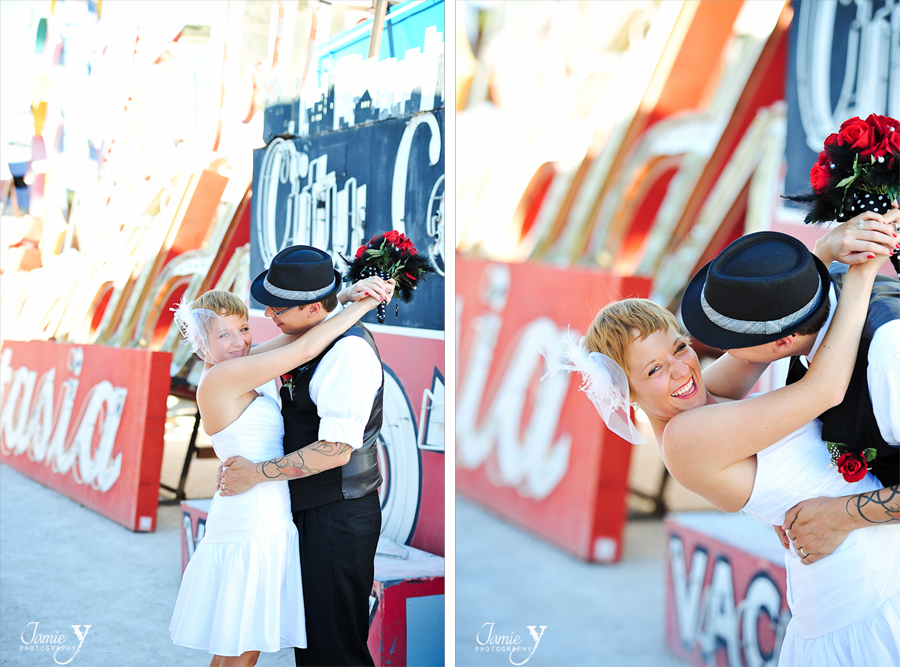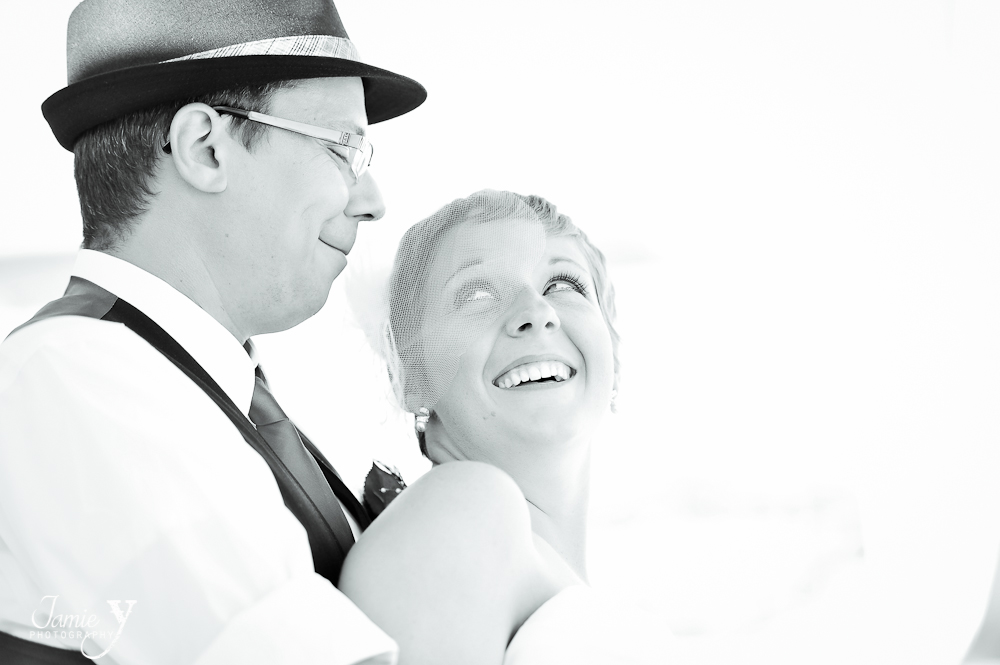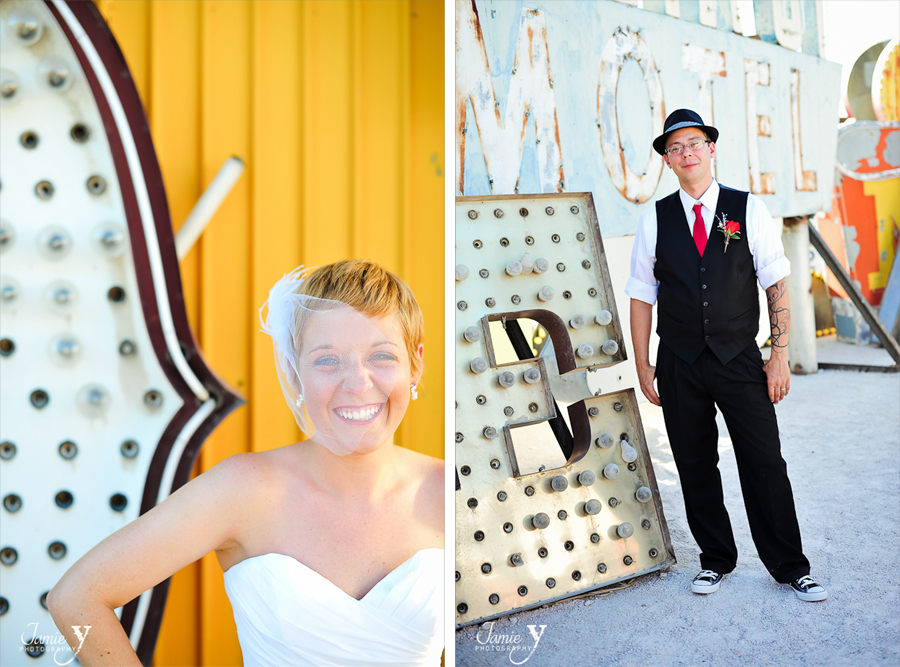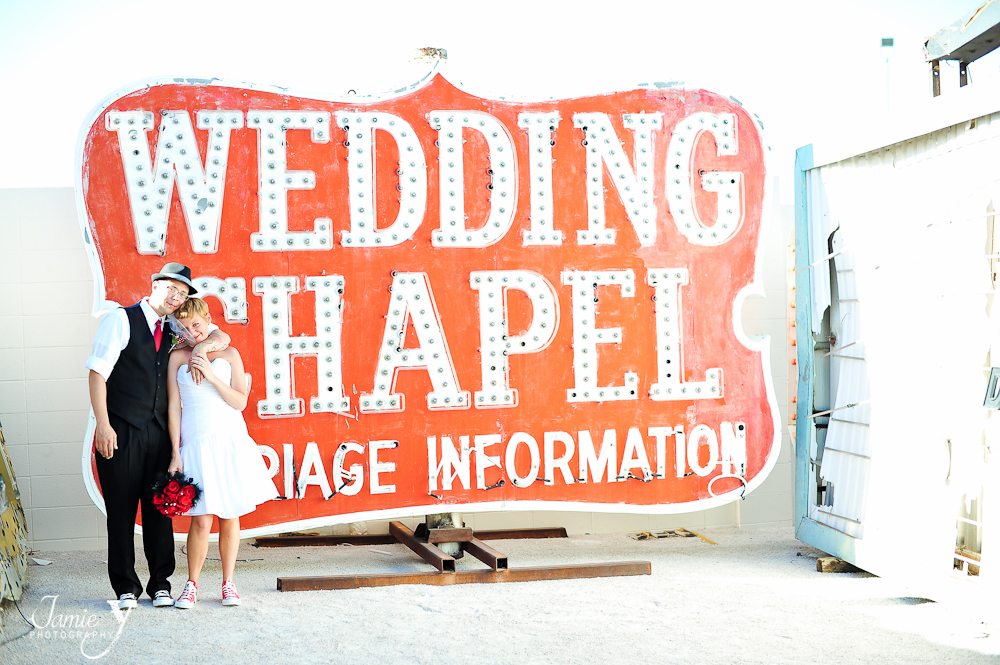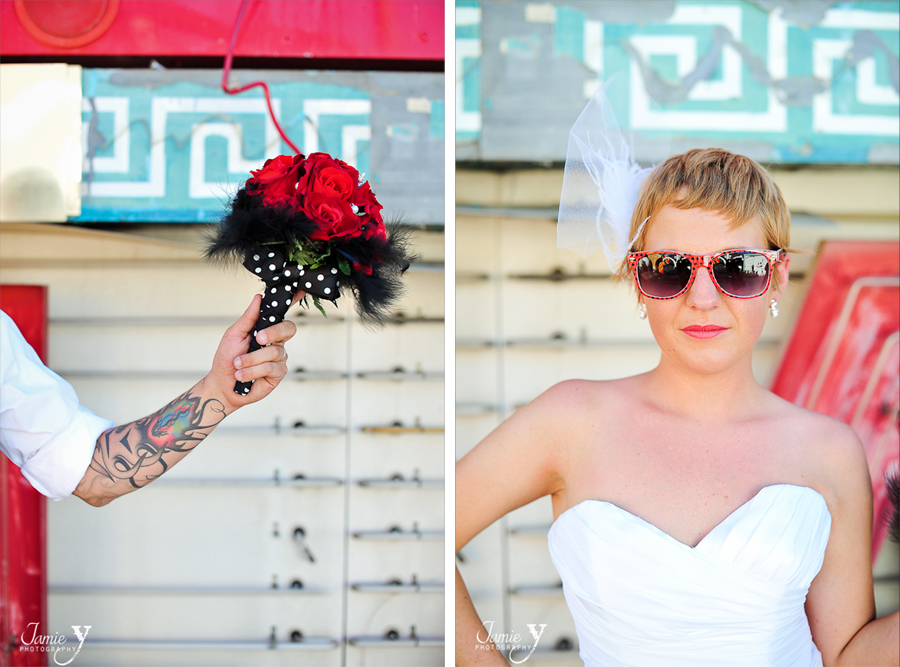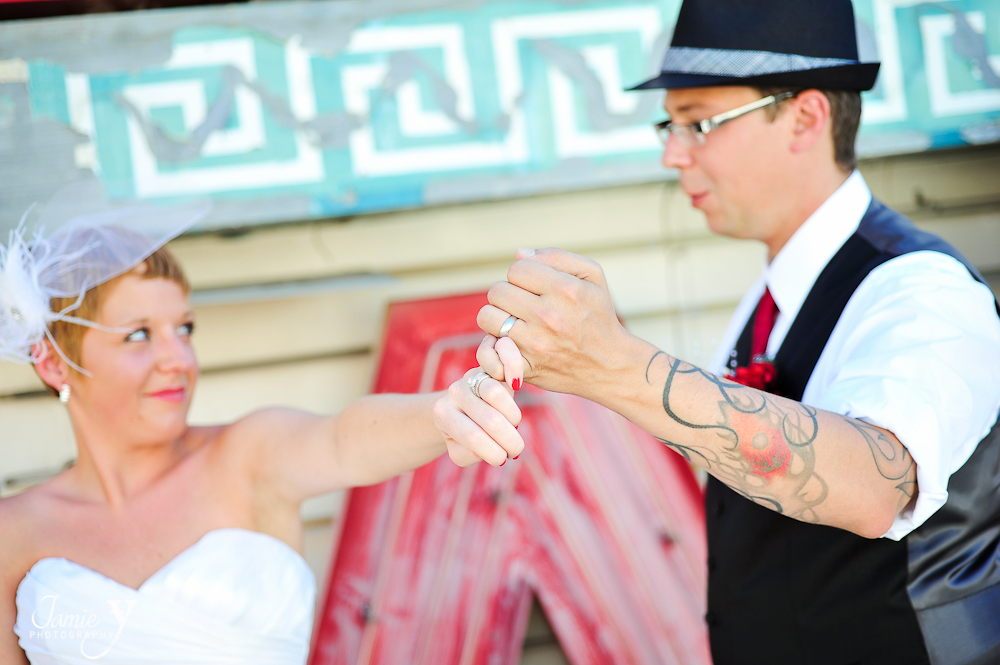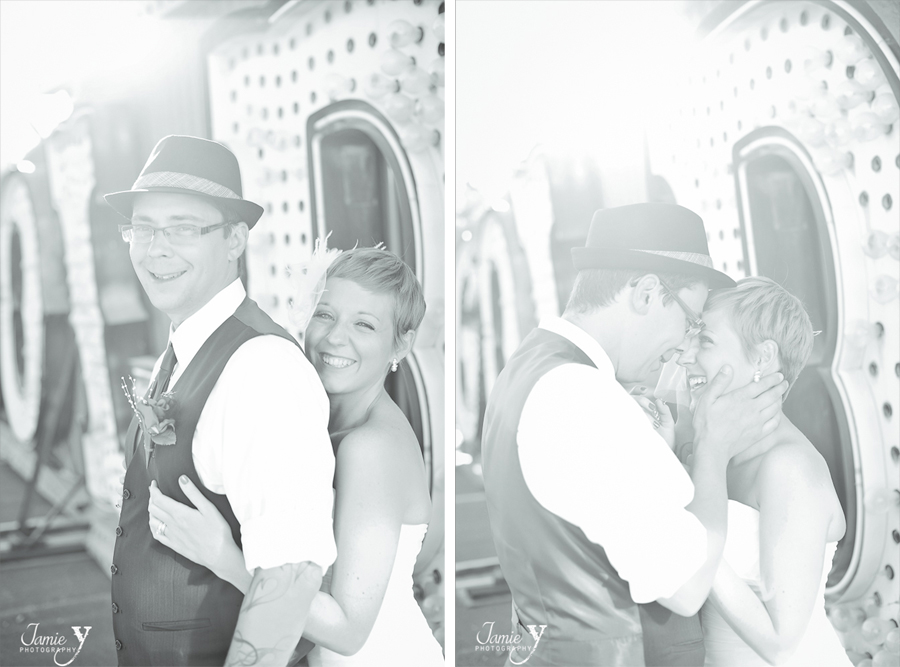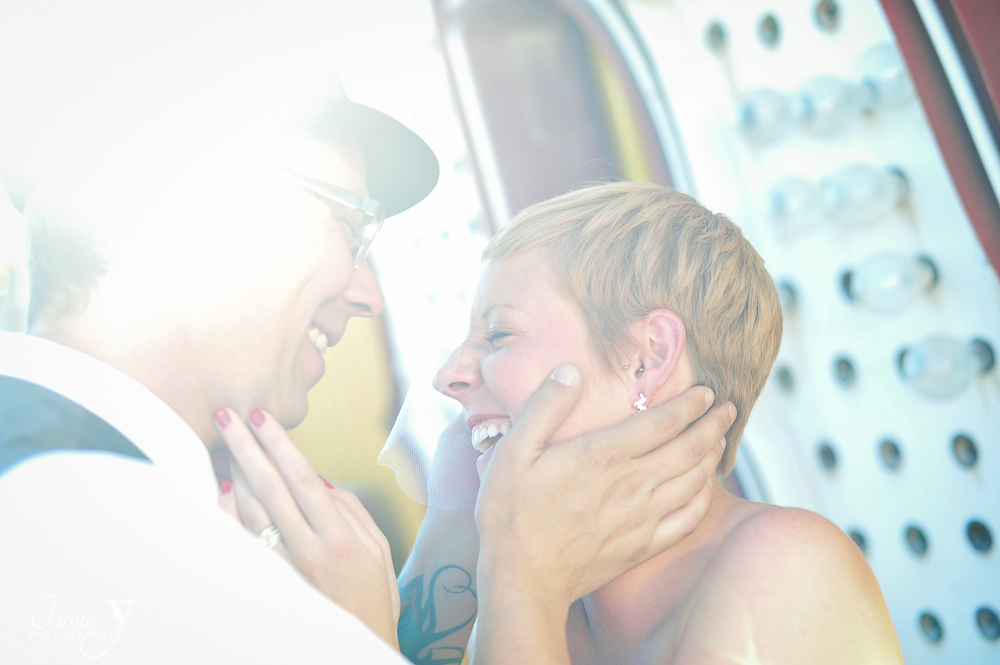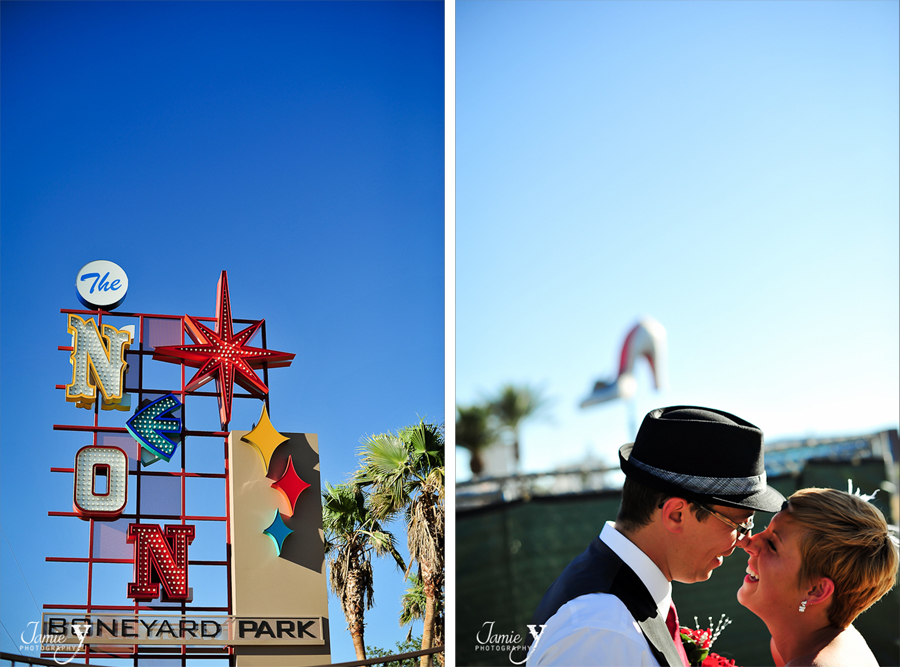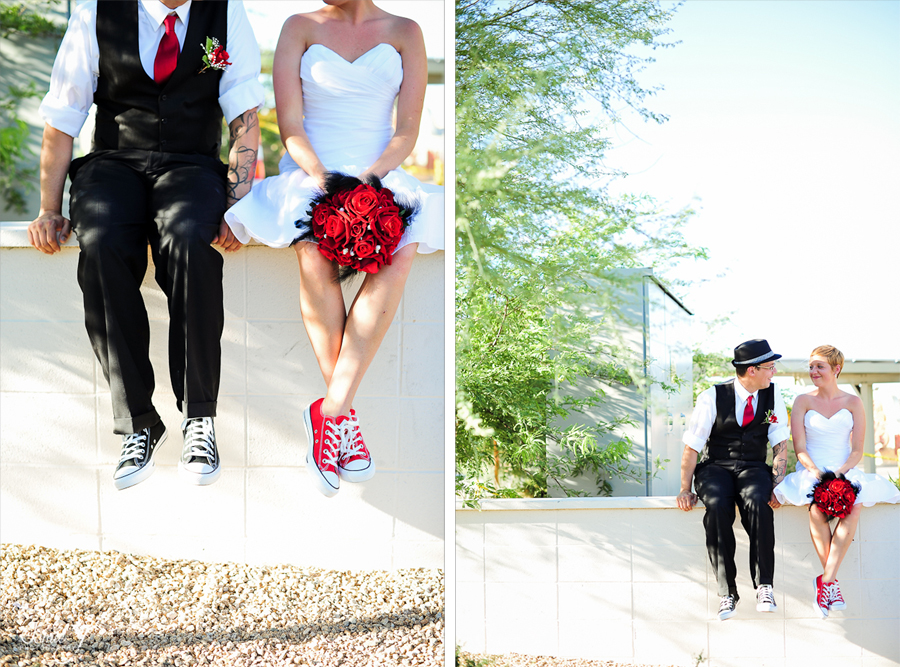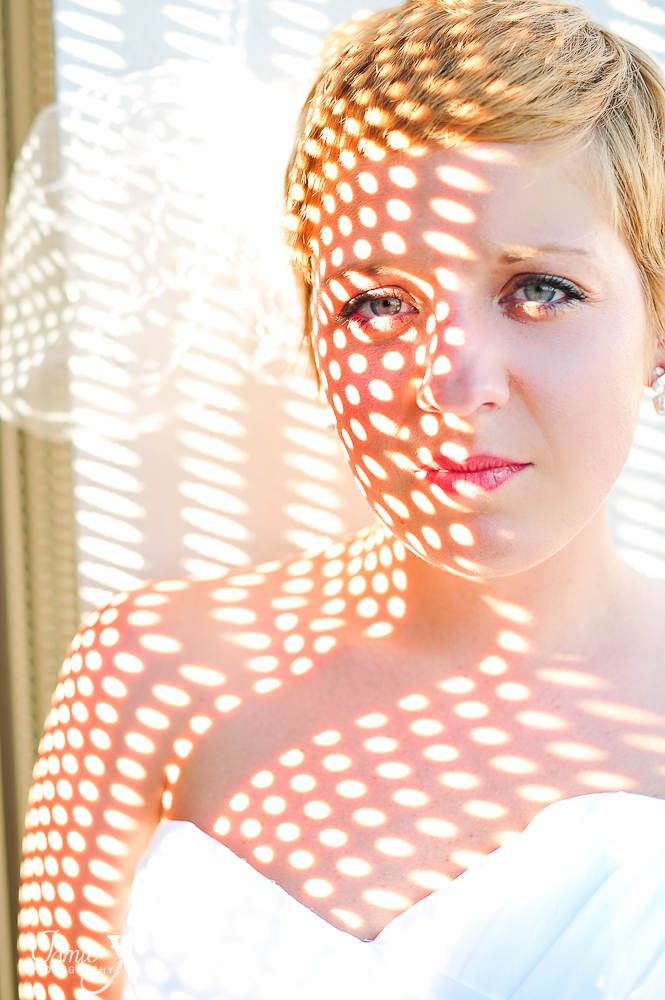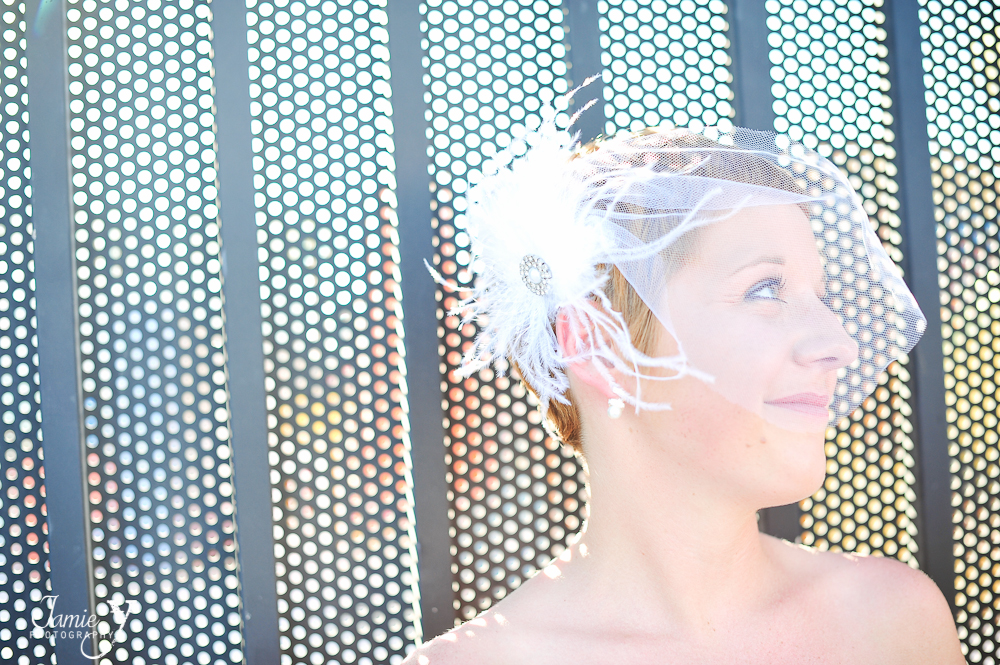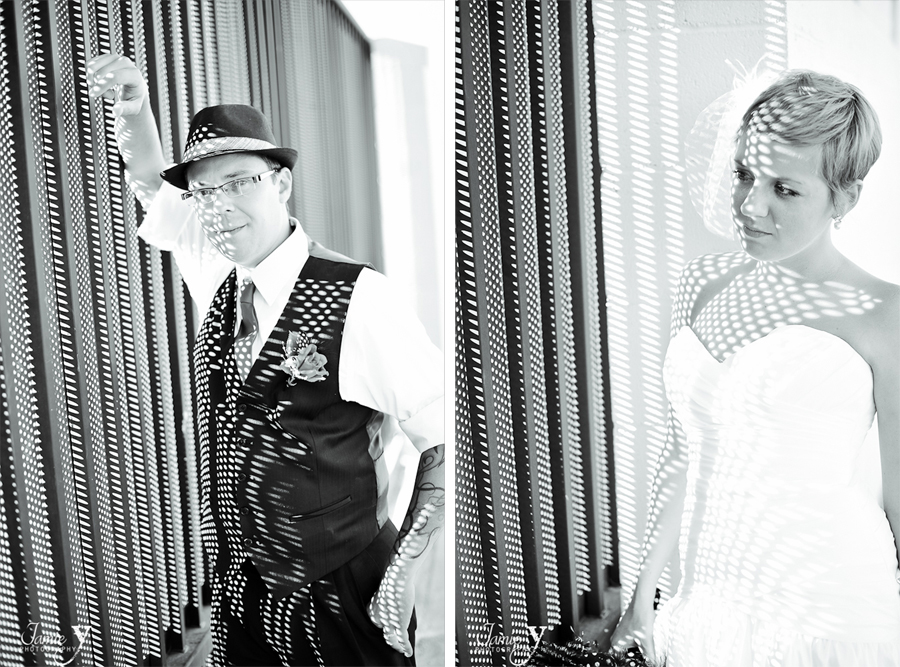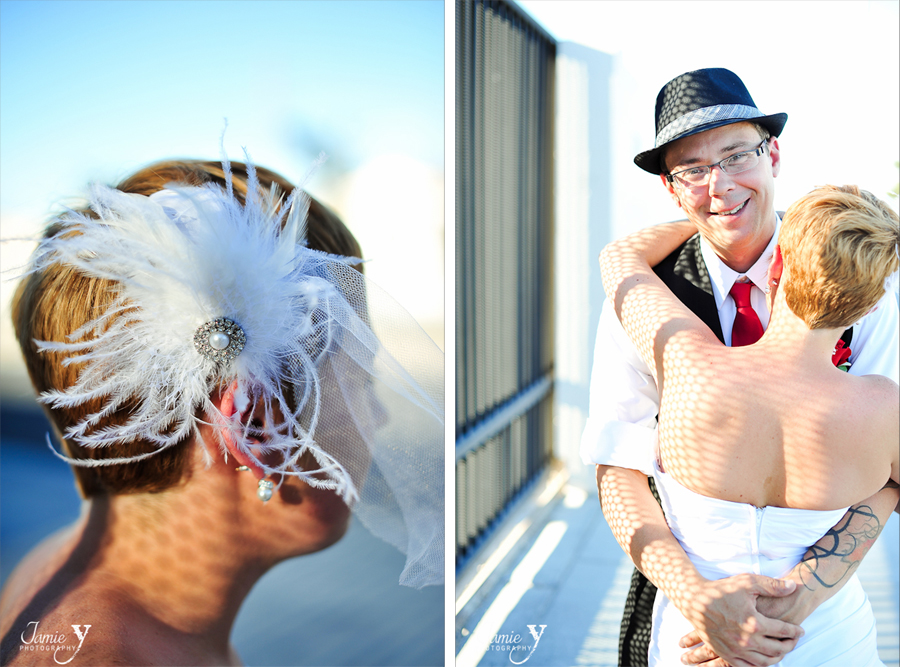 The whole bridal party was super stylish with all of the men wearing Chuck Taylor converse and hats, even Terrie's dad.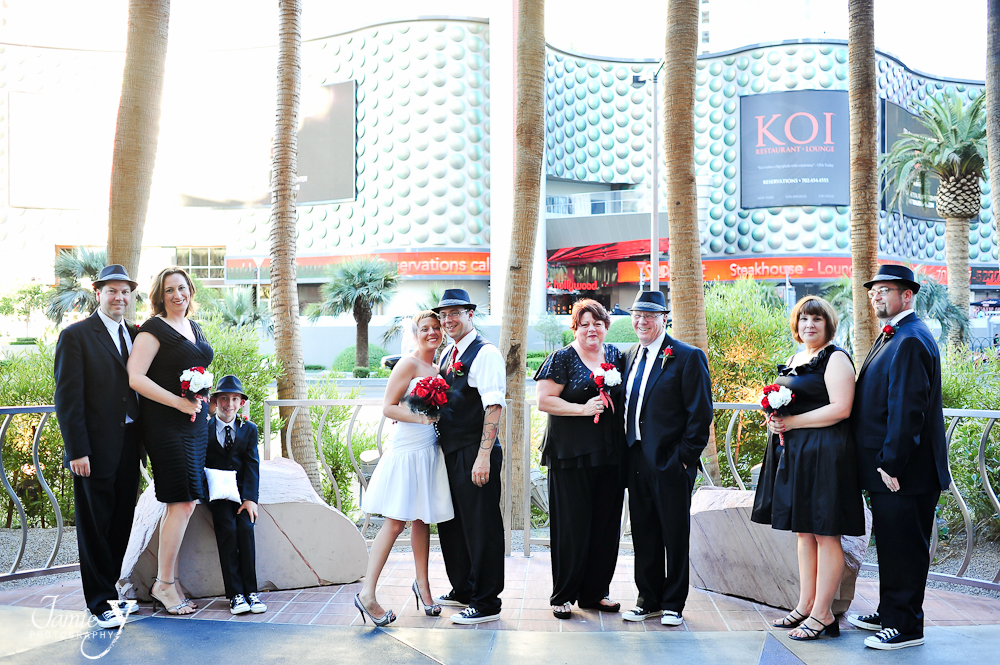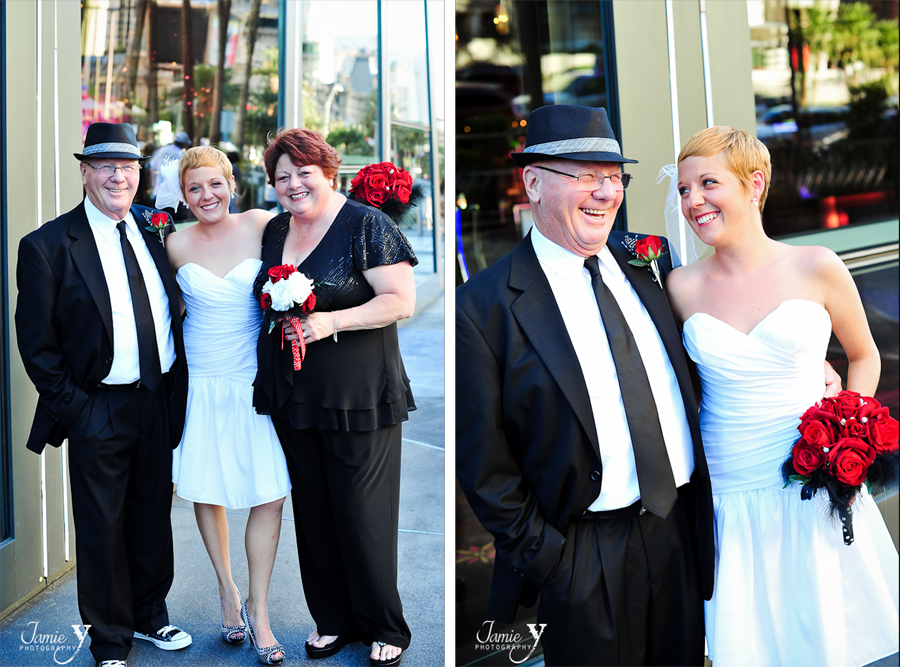 The ring bearer had an official badge inside his coat which he displayed proudly.  Terrie had the perfect idea of putting their cake pops in Las Vegas shot glasses.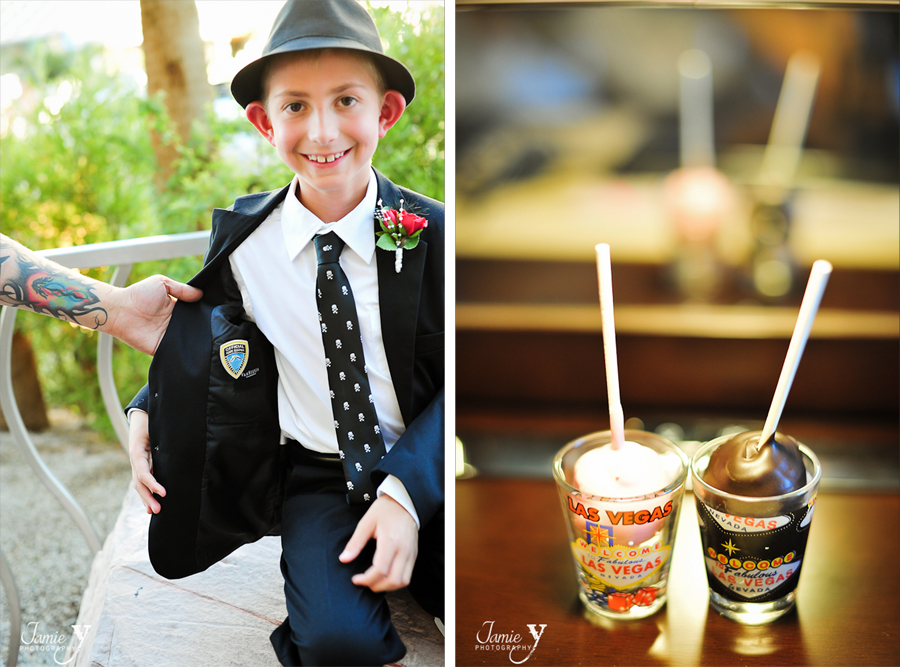 Everyone also had a custom T-Shirt to wear for their fun night on the town after the ceremony.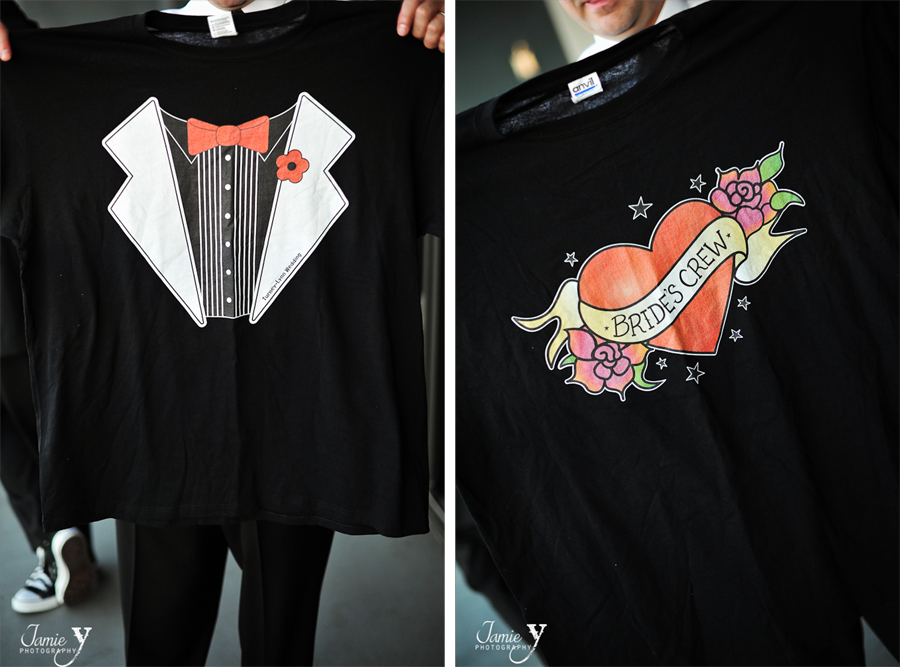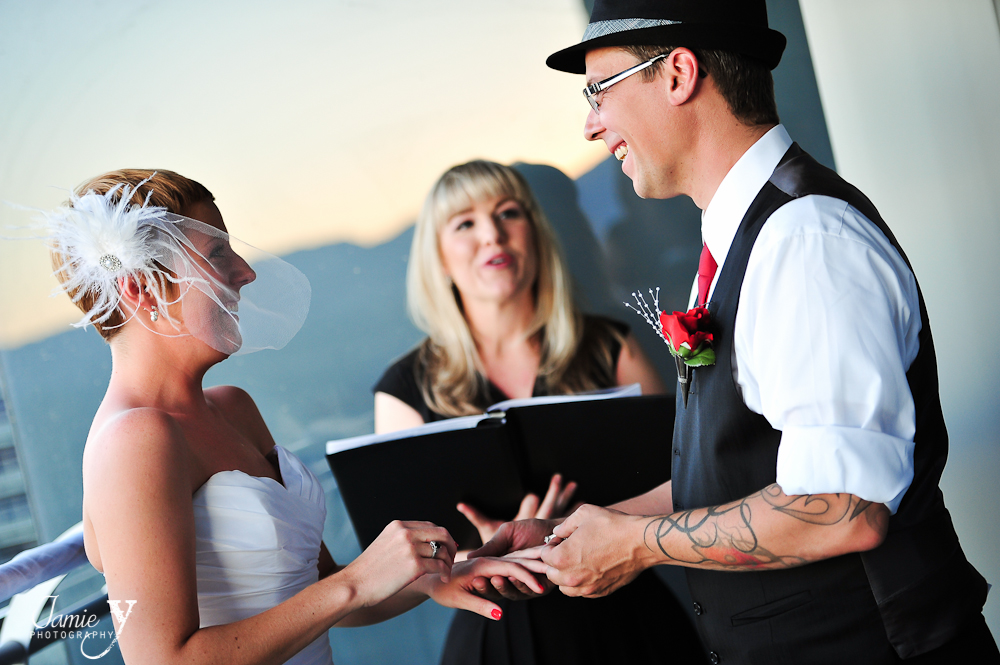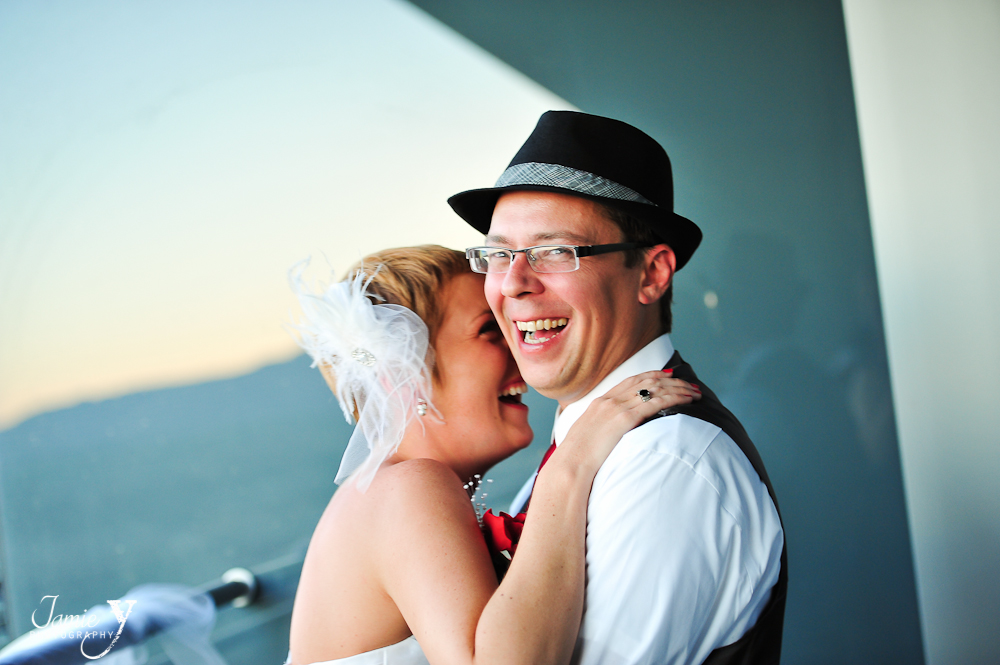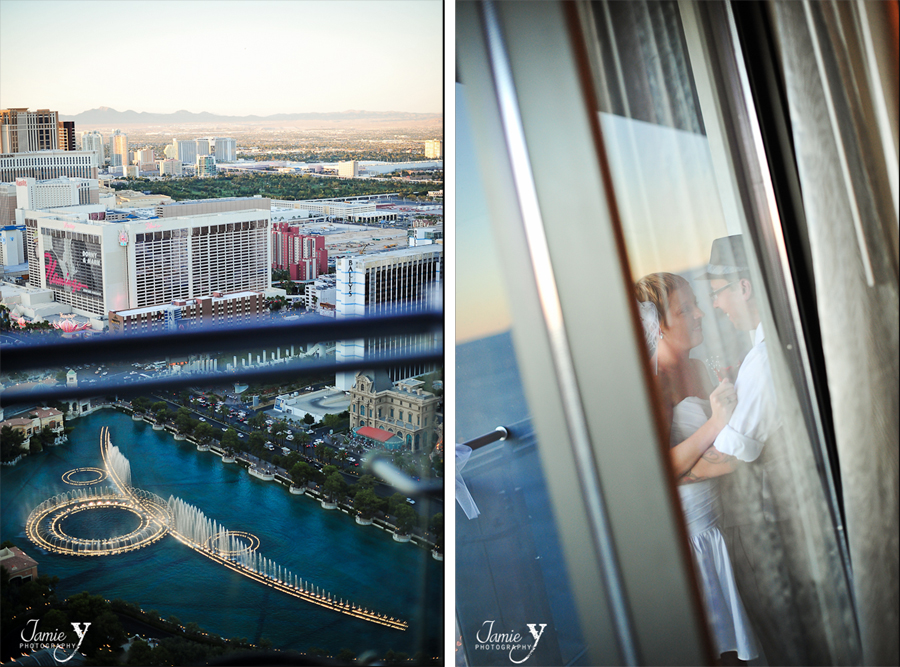 Terrie & Joe I am so happy for you both and it was so much fun to get to take part in your wonderful wedding.
Slideshow with more images is below.
Wedding Officiated by the fabulous Angie from Peachy Keen Unions
XO-Jamie