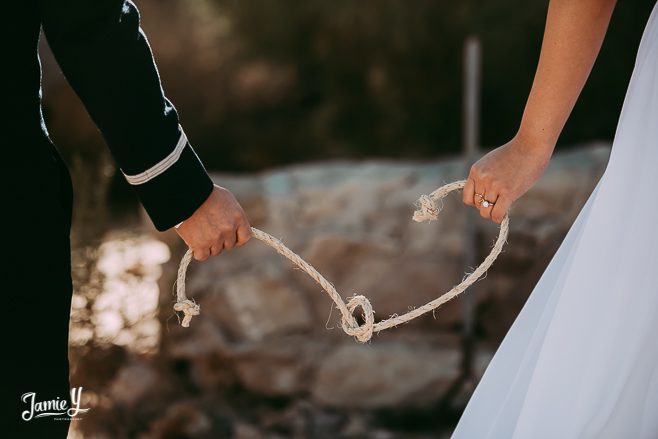 Today's Las Vegas Elopement was photographed at Nelson Ghost Town Just outside of Las Vegas.  The couple has requested that their names not be shared and that the groom's face not really be shared.  That is why most of the images don't show his face.  It was done intentionally.
The bride and groom actually scheduled this session the day before their wedding ceremony.  They chose Nelson for its desert scenery, cholla cactus, and vintage artifacts.  The bride had two floral crowns that she wore.  She also had a brown leather jacket that she wore over her wedding dress for some of the photos.  Winters in Las Vegas can vary quite a bit in temperatures.  Lucky for us all, it was pretty comfortable that day so the bride was able to show off her beautiful flowy dress.
Nelson is perfect for Las Vegas Elopements.  It is intimate and has a huge variety of scenery that fit all types of bridal styles including boho.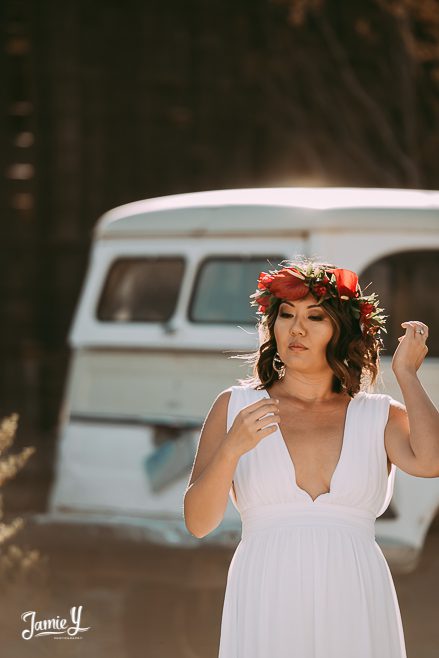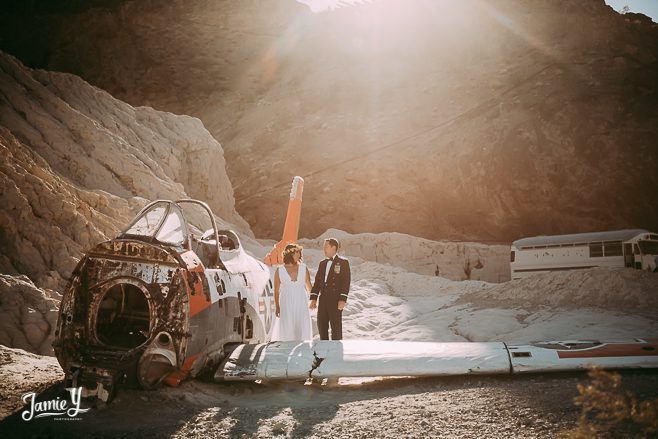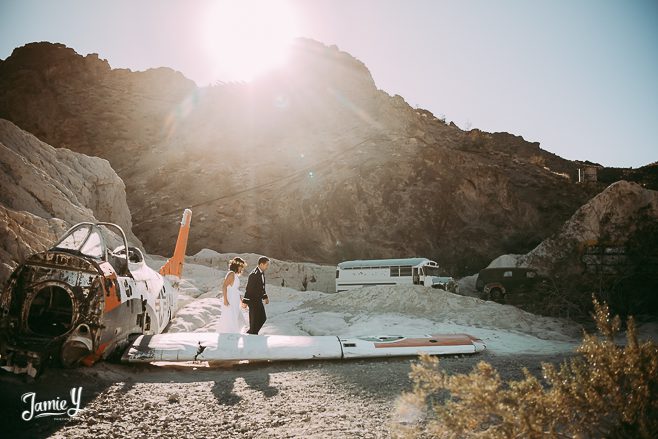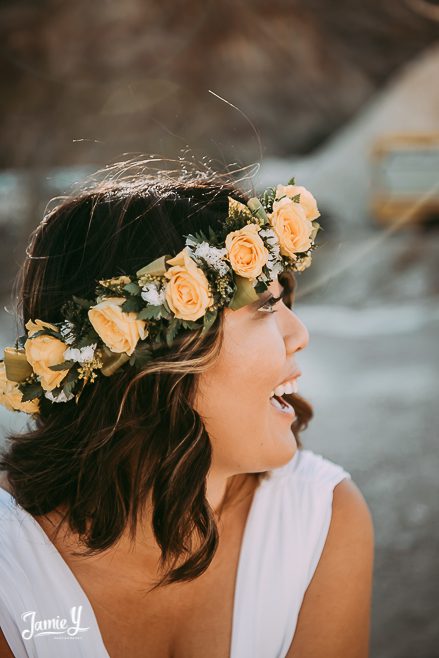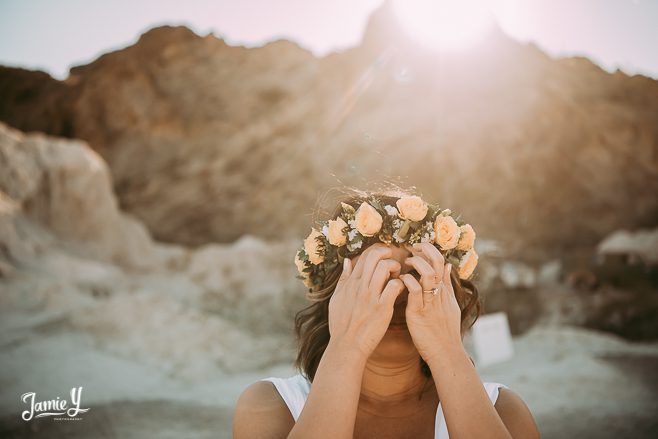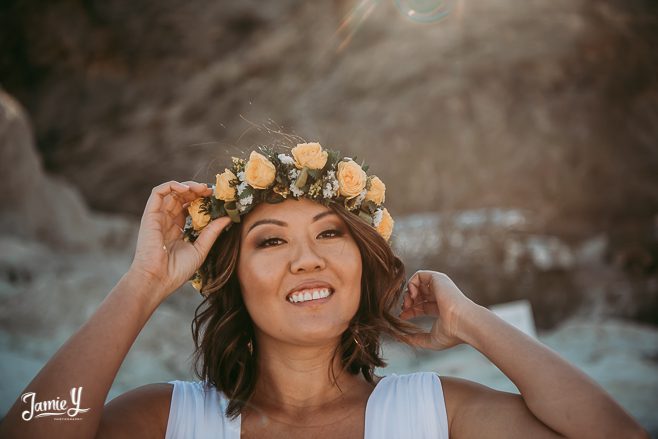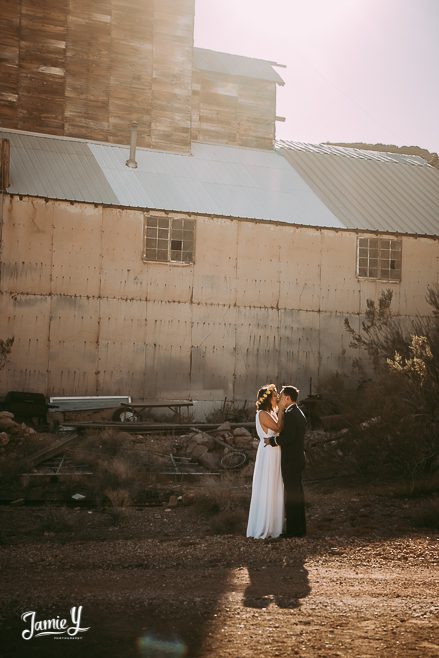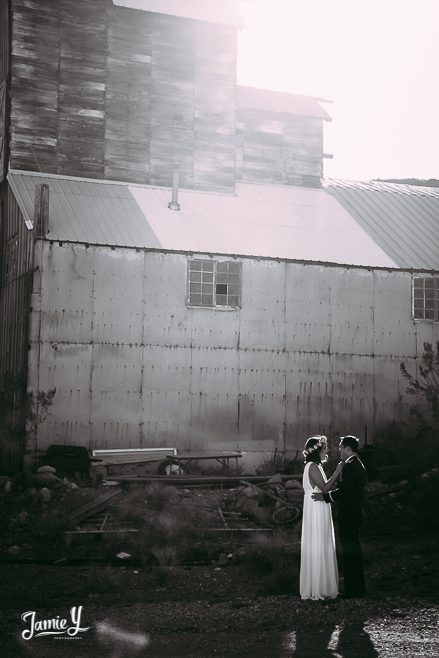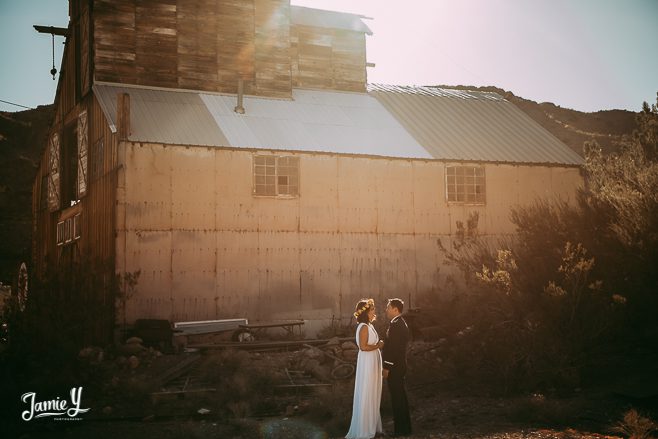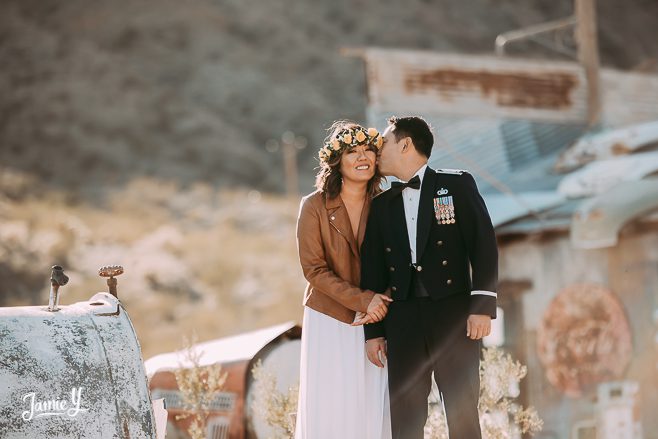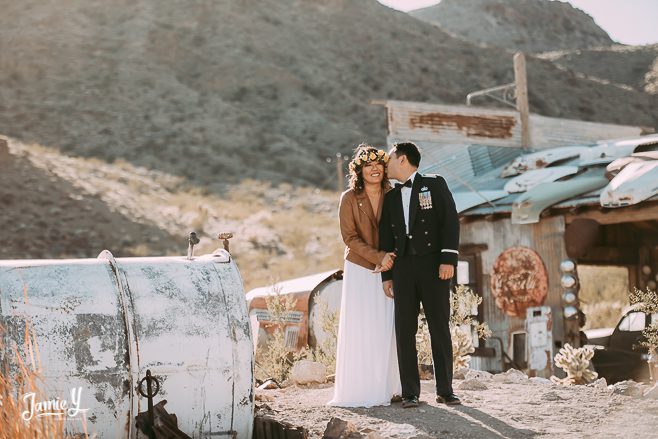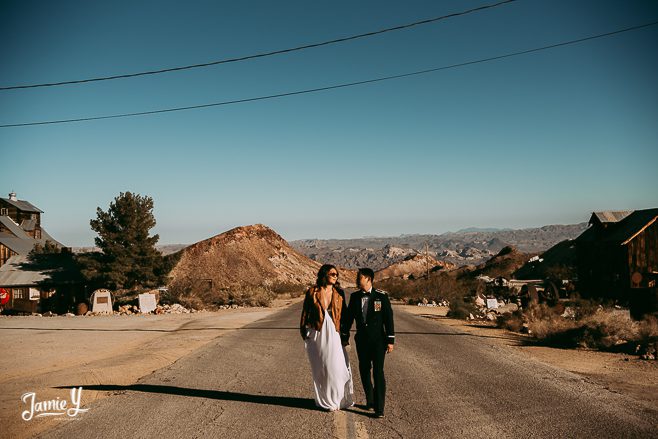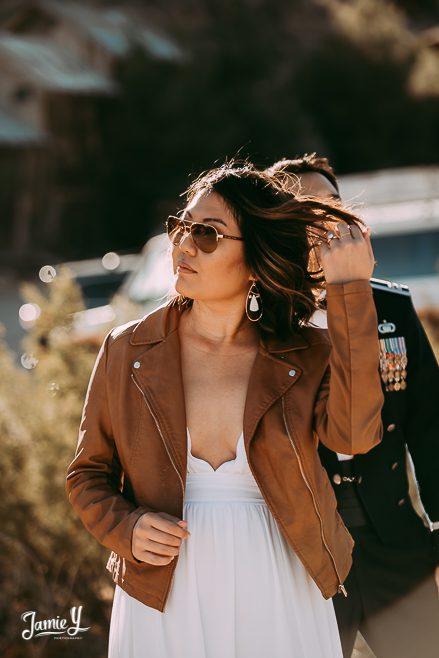 Congratulations to the newlyweds!!
XO-Jamie
Las Vegas Elopements Photographer
Check out more photography sessions from Nelson here.