As one of the top Las Vegas Elopement Photographers, I have photographed at many amazing locations in Las Vegas and the surrounding areas.  I do have several favorite locations which I am sharing here.  I will say, though, that the location choice is truly a personal decision.  An elopement location that has special meaning to the couple, trumps all others.  The best thing about an elopement, is that your choices are widespread.  If you and your fiance had your first kiss at some funky dive bar (like me and my husband did at the Double Down) then you might actually be able to have your ceremony there, if you ask nicely.  So, while I am all for personal unique venue choices, Vegas has an amazing array of elopement locations to choose from.
Elope At The World Famous Neon Museum
The Neon Museum has two lots with restored and vintage neon signs from Las Vegas. You can have your intimate ceremony on the grounds of the museum in either of the two lots.  They work with an officiant and even offer Elvis as an option.  You can have guests or it can be just the two of you.  However you choose to do it, the Neon Museum is unmatched in its Vegas vibe.  Elopement packages include some time after for a photo shoot on the grounds as well.  If you want the world to know that you eloped in Vegas, this is a great choice.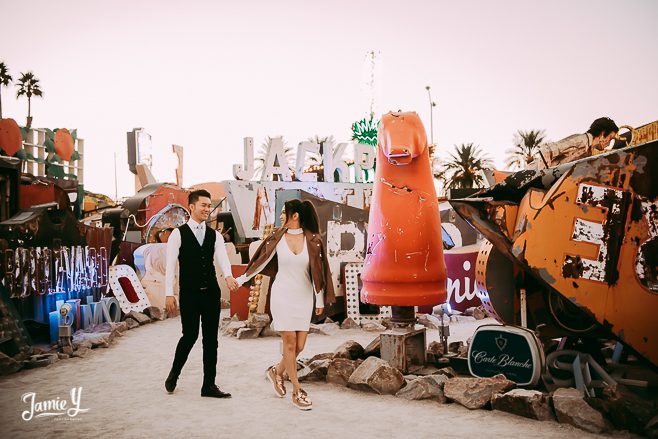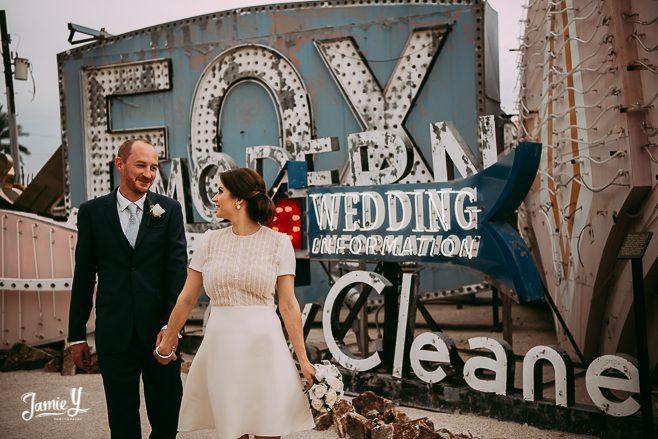 Elope At Nelson Ghost Town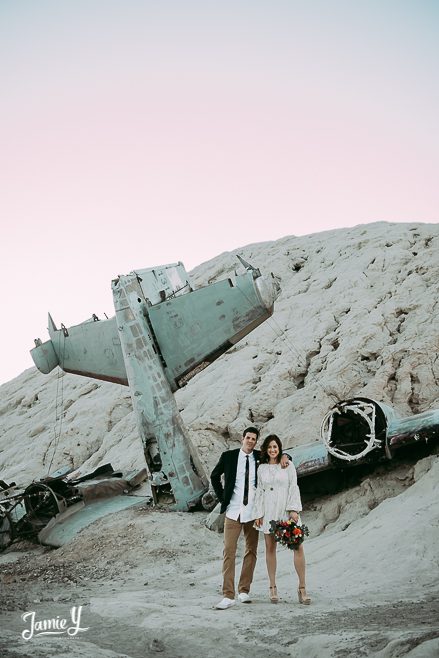 Nelson is a Las Vegas Elopement Photographers dream.  It is an old mining town that is privately owned.  Located about 50 minutes from Las Vegas, it is a hidden jewel in the desert.  The owners are constantly adding more vintage cars, knick knacks, and more to the space.  Nelson is not contracted with any specific officiants or photographers, so you can choose exactly who you want to work with for your special day.  There are several barns, a cactus garden, and relics galore.  Their rates are extremely reasonable.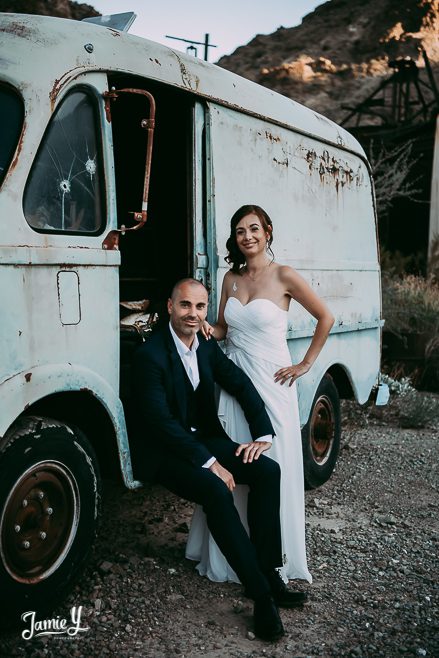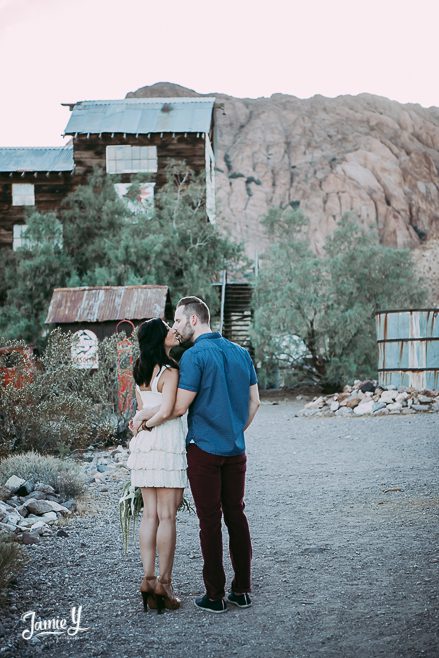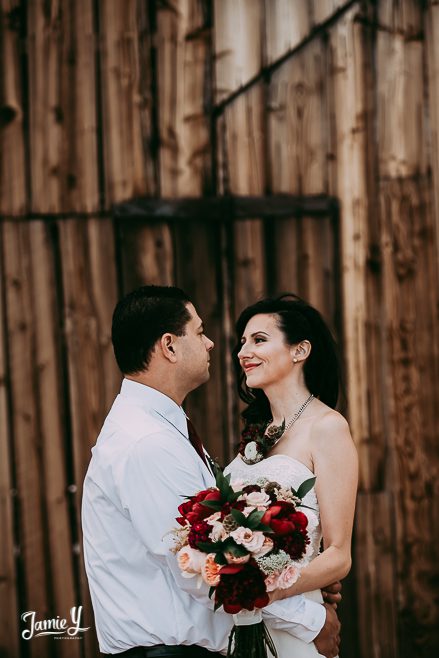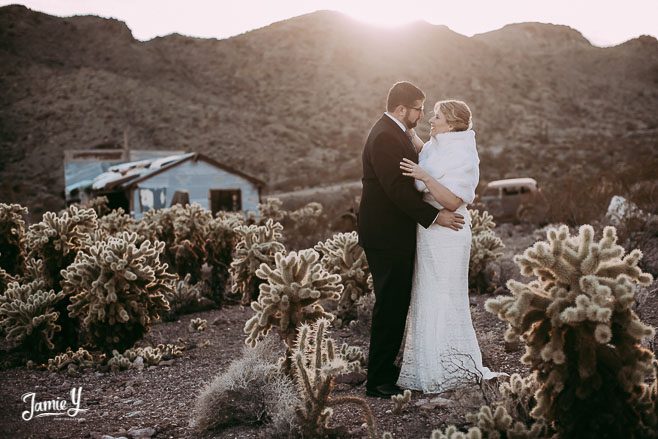 Elope In The Las Vegas Desert or Dry Lake Bed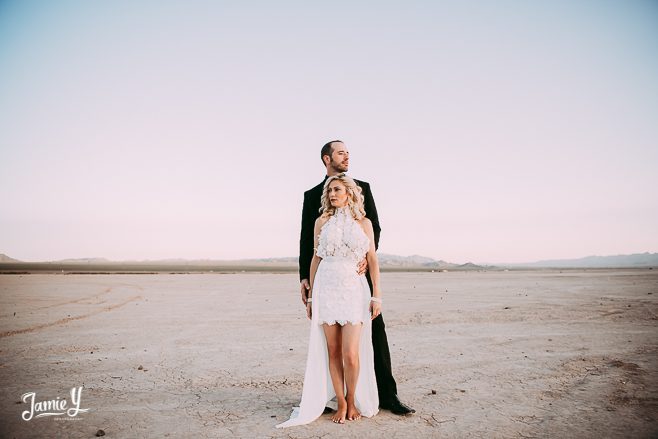 Las Vegas is surrounded by deserts and there are 2 dry lake beds nearby.  Both are great options!  The Dry Lake Bed is a vast stretch of desolate earth that really brings the focus to just the people.  There are beautiful sunrises and sunsets as well.  As far as deserts go, well Las Vegas is a desert, so we are surrounded by various desert landscapes.  There are areas with desert brush, joshua trees, cacti, and more.  Depending on which part of the valley you choose, there are mountains as well.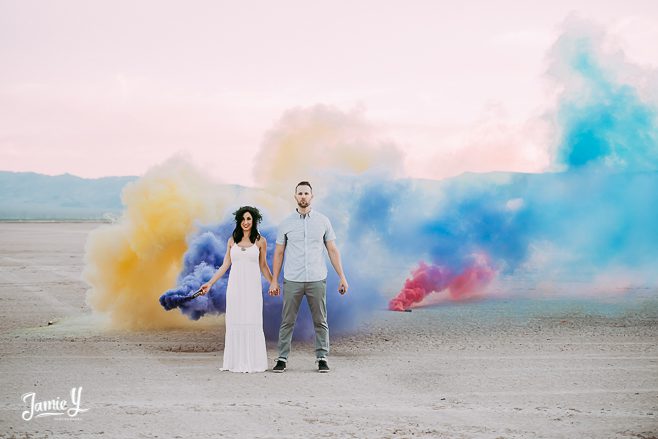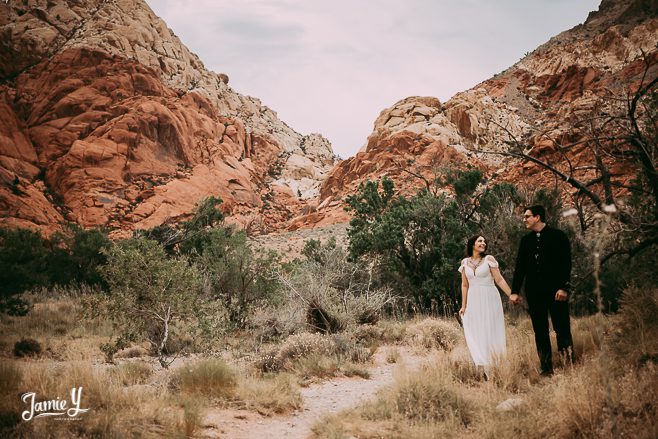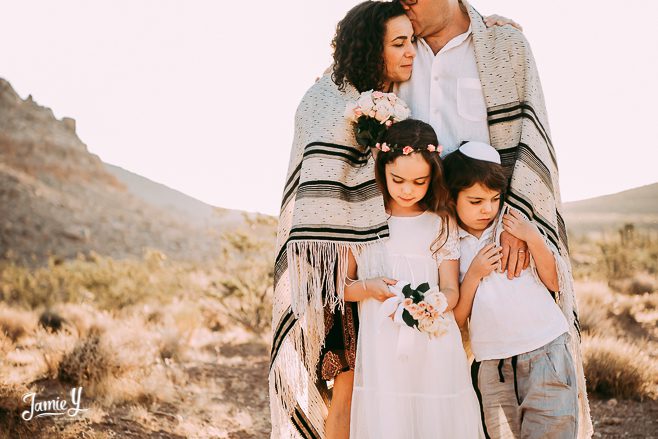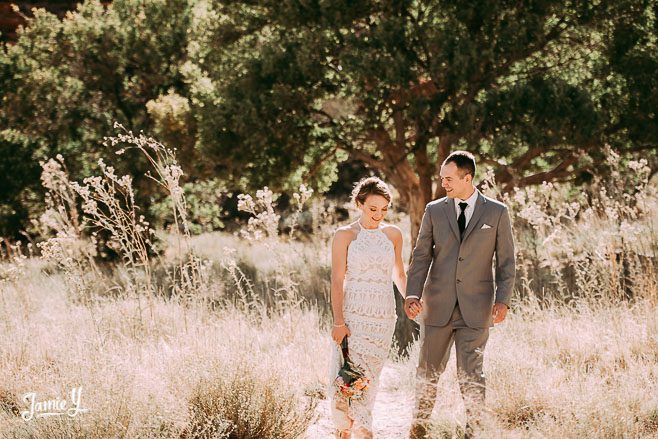 Elope In Downtown Las Vegas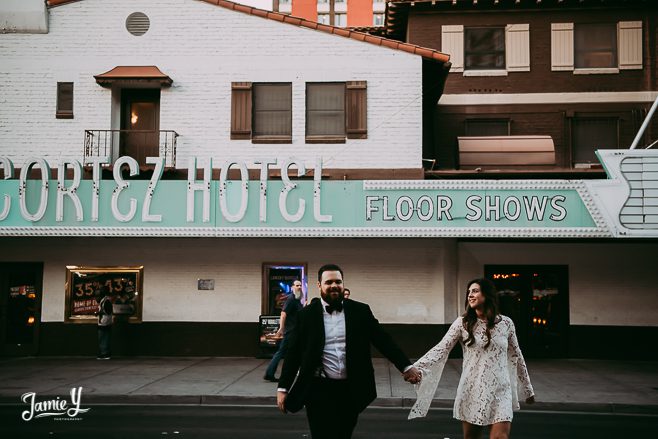 The last location I am going to share is a bit of a large area with lots of options.  Downtown Las Vegas is typically considered to be Freemont Street.  Freemont Street is amazing with some of the more nostalgic casinos and lots of art murals.  Just a few miles down the road is the Arts District.  This is a kind of funky area with lots of graffiti and an overall urban vibe.  You could have your elopement ceremony in front of a fun mural, an alleyway, or lots of other cool spots.  Many of the old chapels are downtown as well, so if you decide to elope at a chapel, you can hire a Las Vegas Elopement Photographer to do a photo shoot down there afterwards.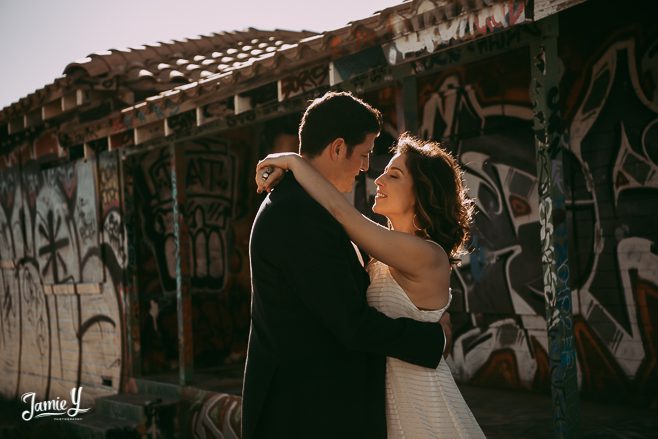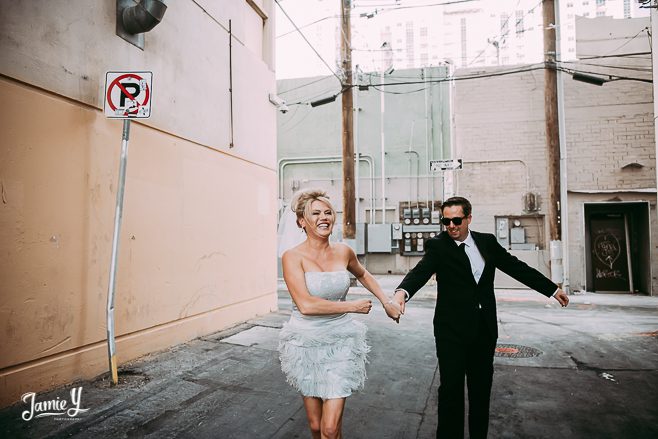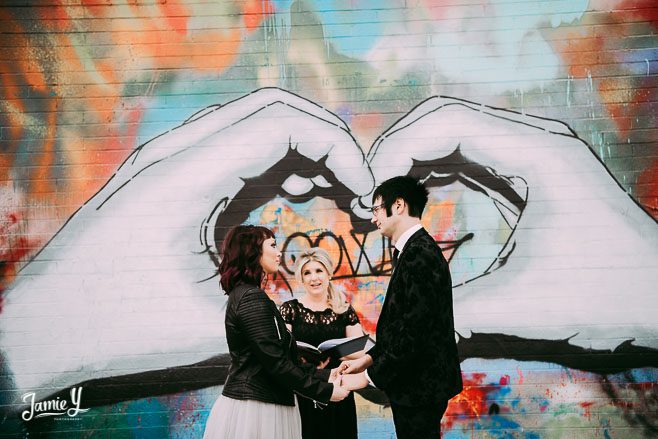 XO-Jamie