So excited to be sharing Erin & Luke's las vegas elopement pictures with everyone.  First, here is their story from the bride: "We met online and connected instantly. We spend a lot of time together and have a special bond. Having both been through heartbreak in our lives and searched our souls we were both ready to find that person we could be with for the long haul. It's been so nice our timing was right and we found each other when we both wanted the same thing. Our Las Vegas wedding was something we'd both joked about saying we wanted a drive thru wedding but then it kind of evolved when we said hey why not vegas. A big wedding that cost a fortune was not something either of us intended on so vegas was perfect. Simple, sexy, fun and a bit unconventional. It's all about us and we get an amazing trip around the USA after! We can't wait to share the news with our loved ones when we get back to Australia."
Erin & Luke came to Vegas from Australia and didn't tell anyone back home that they were getting married.  They chose the always amazing Neon Museum for their ceremony location.  The ceremony took place in the North Lot and was just the couple, the officiant, and me.  After their heartfelt vows we did a portrait shoot around the museum before heading down to Freemont street for some night time photos with the glow of neon lights.
The two looked absolutely amazing, people kept stopping Luke to let him know what a lucky guy he is.  Erin had a form fitting vintage style dress with a birdcage veil.  These two were pretty much impossible to get a bad photo of.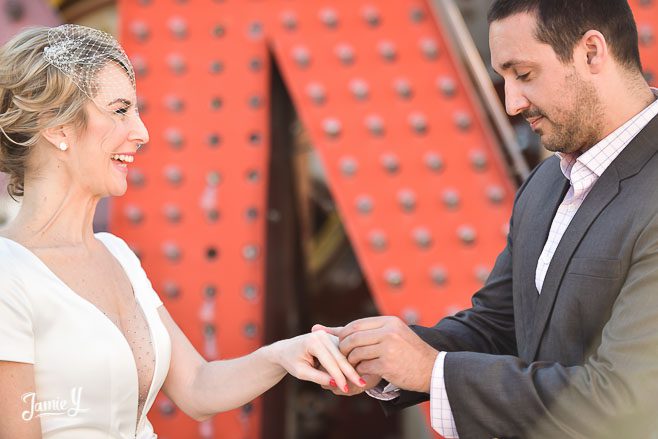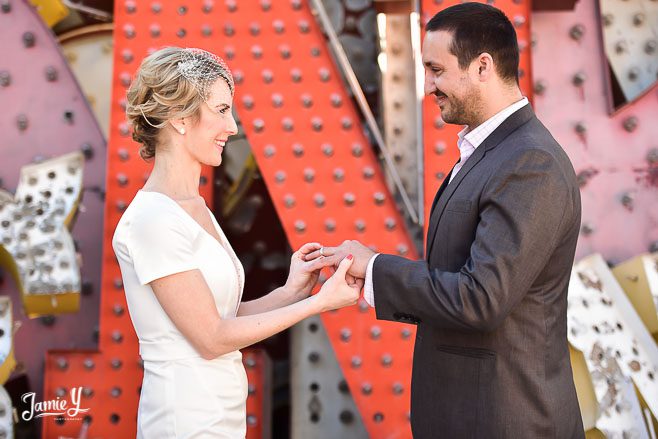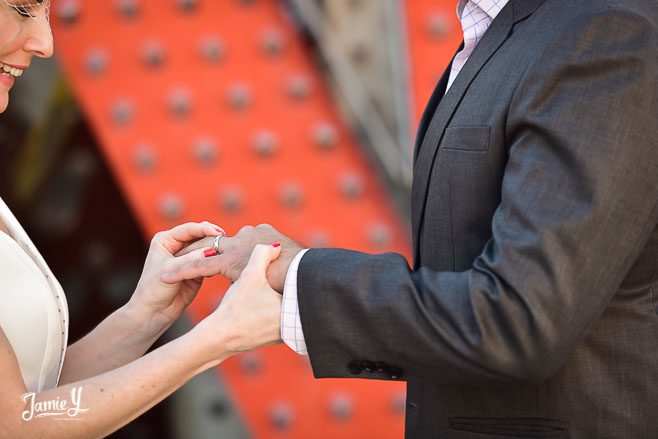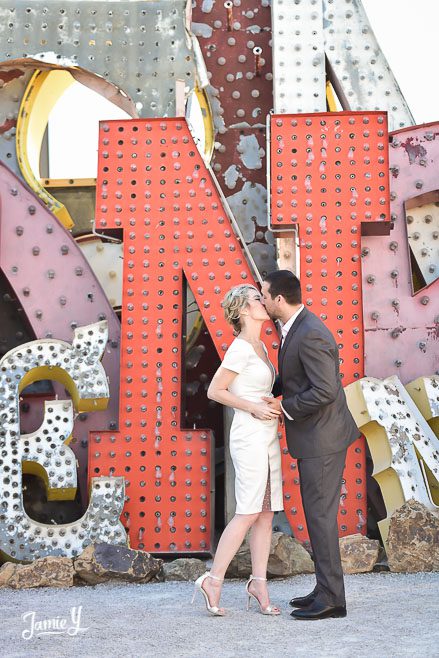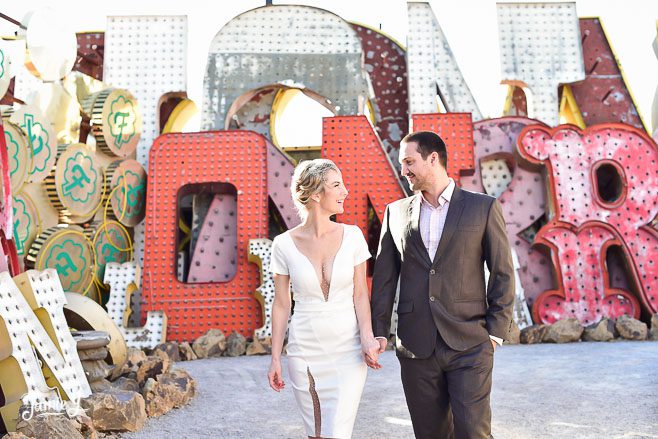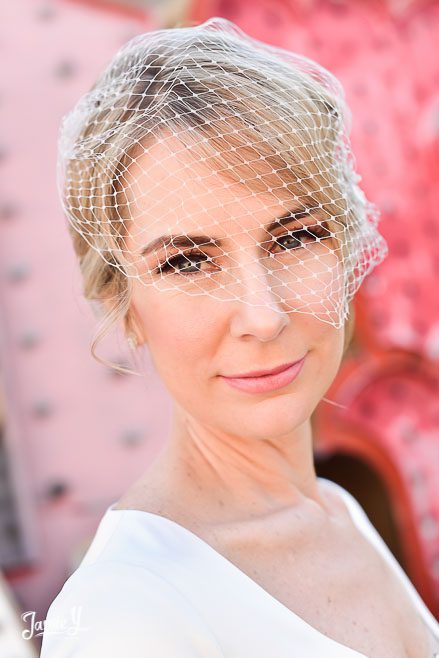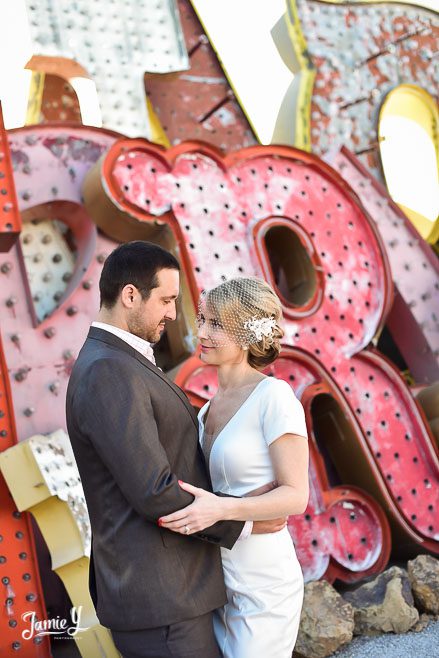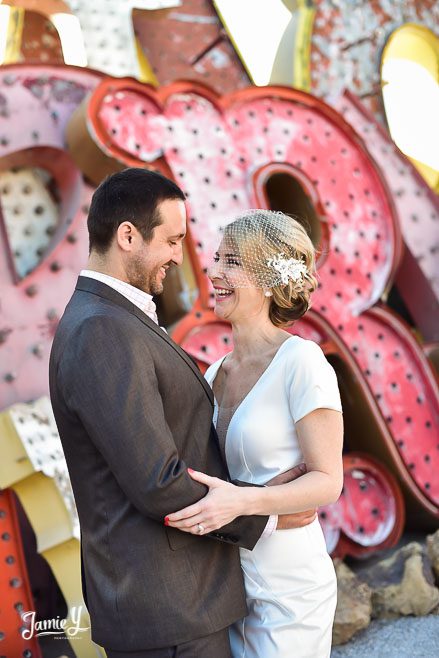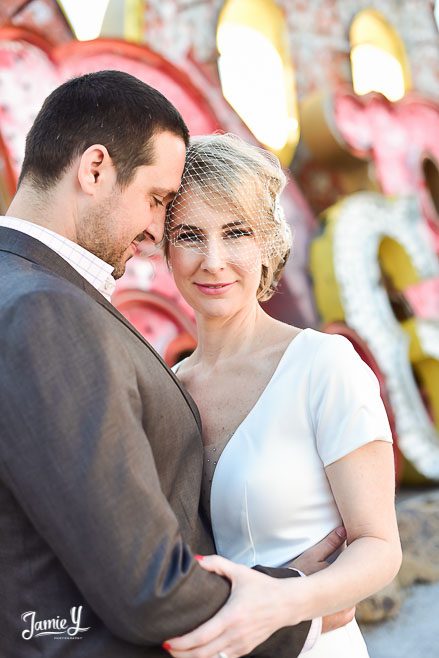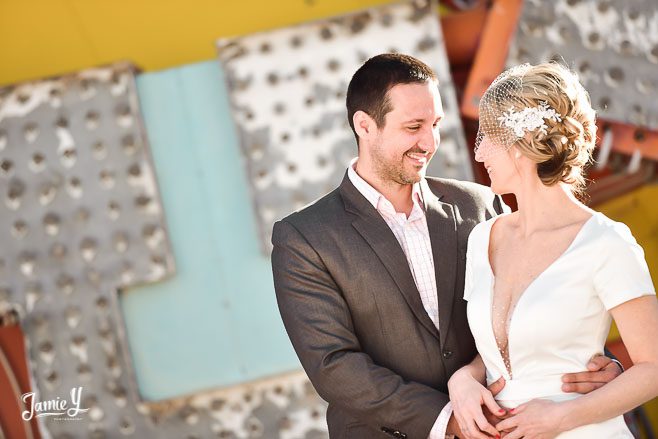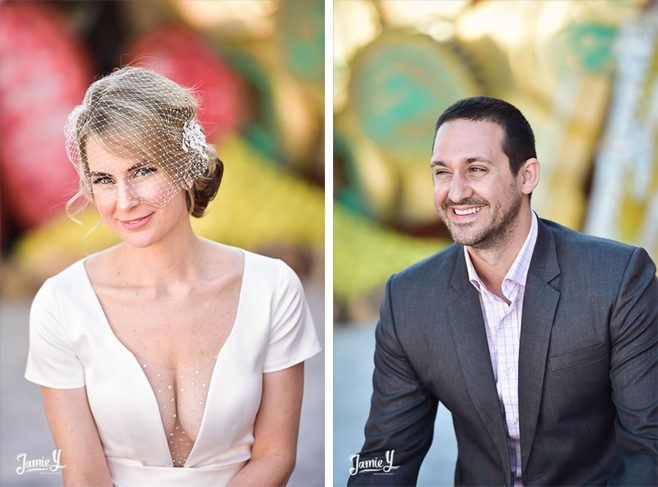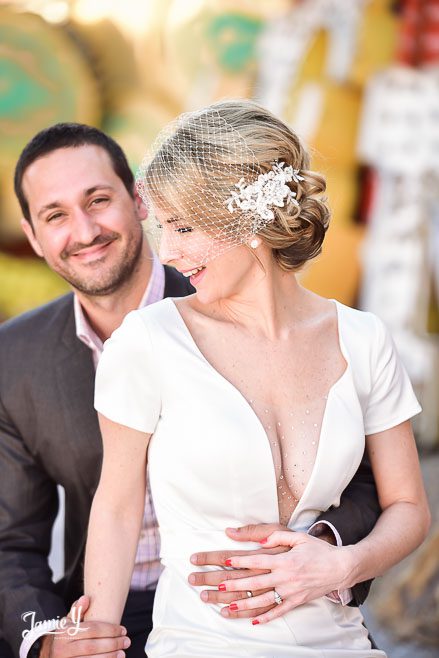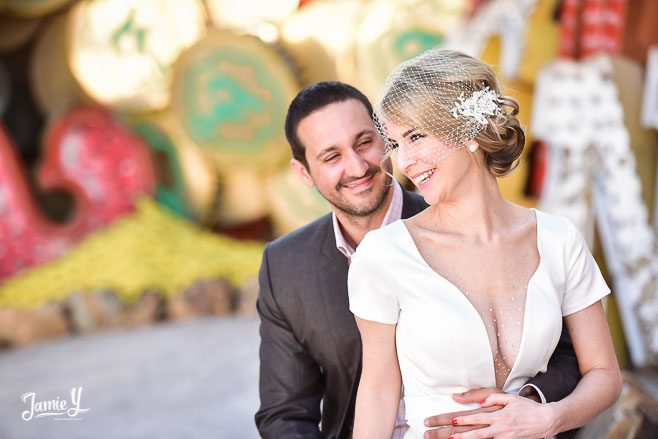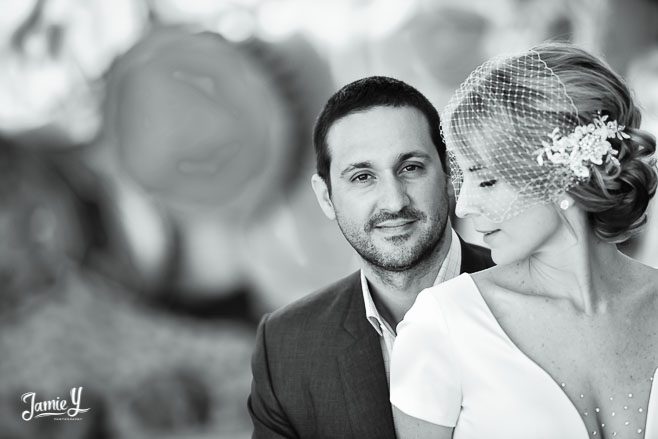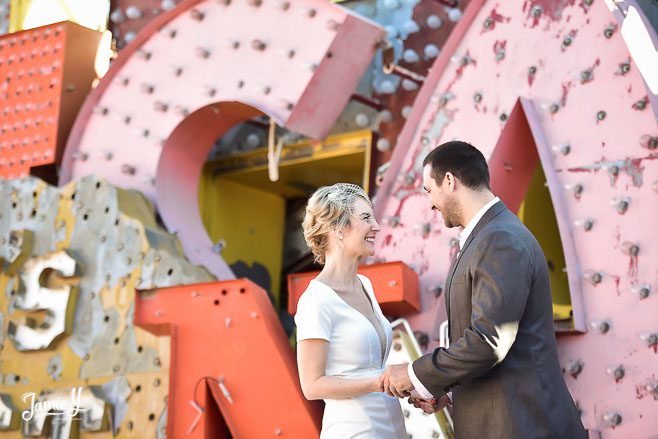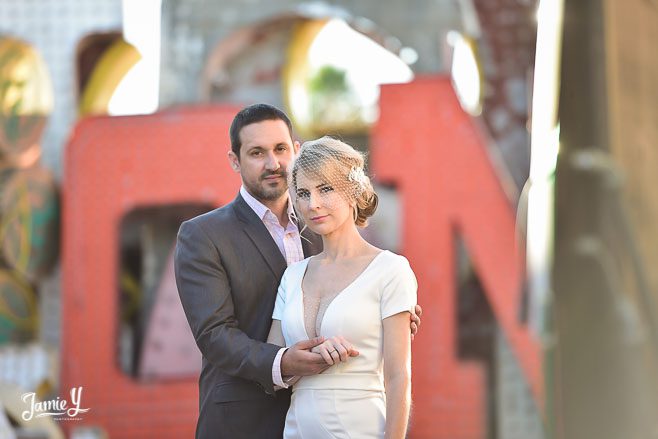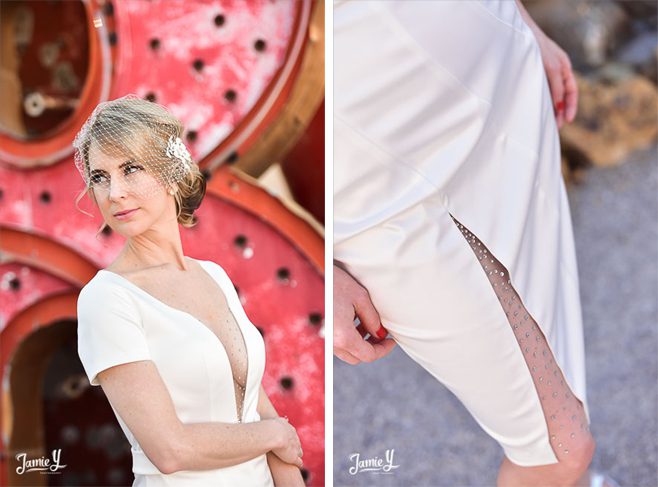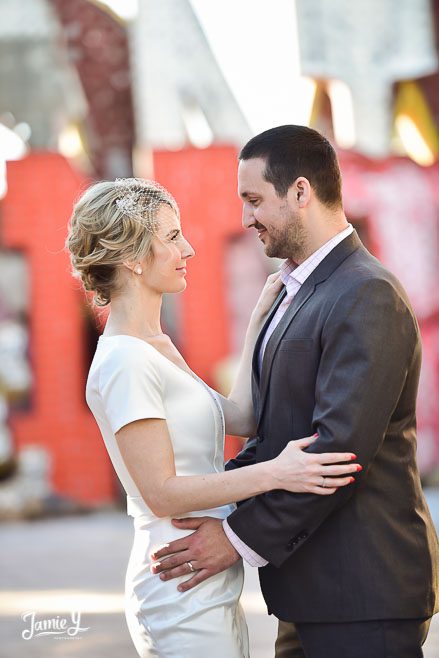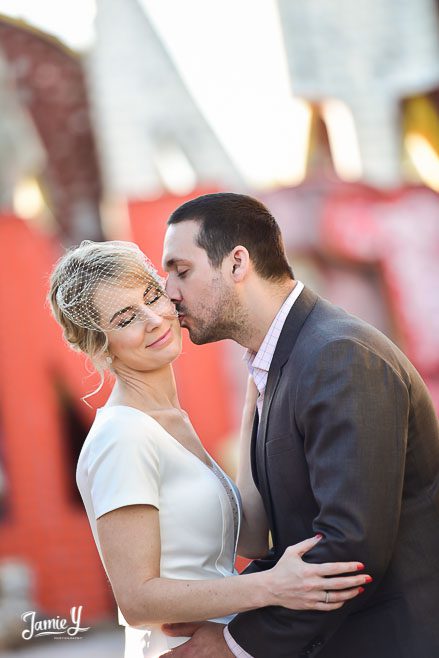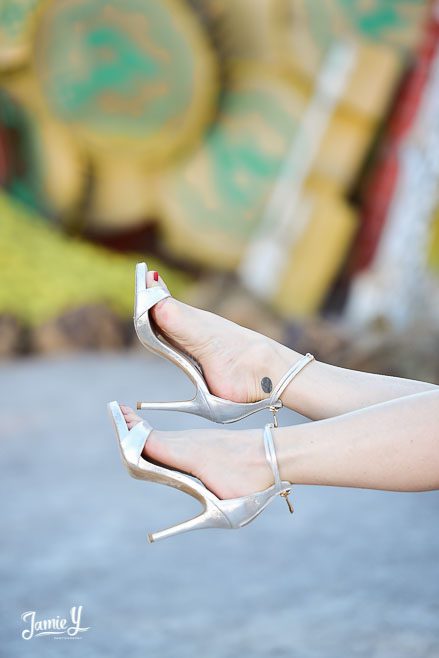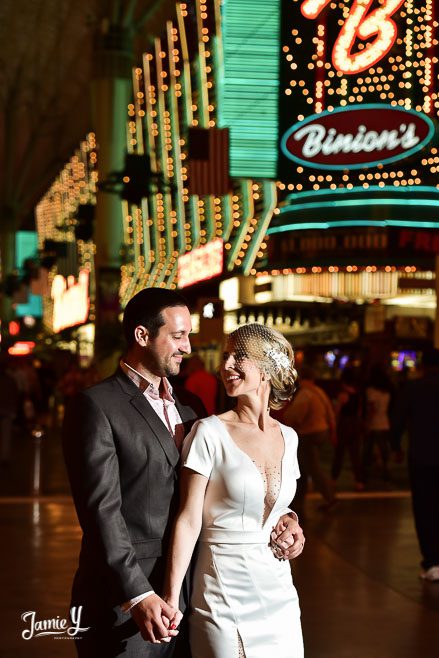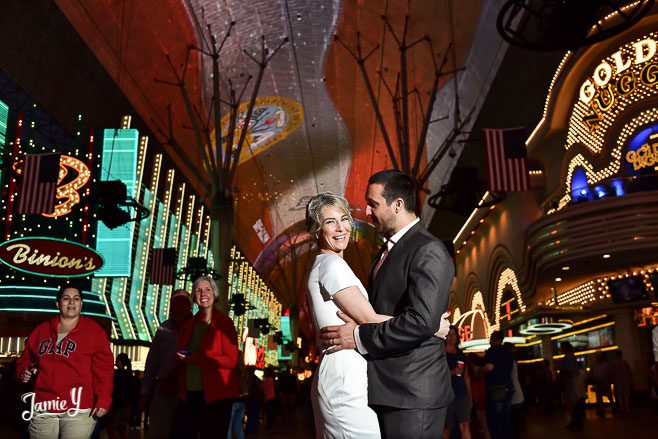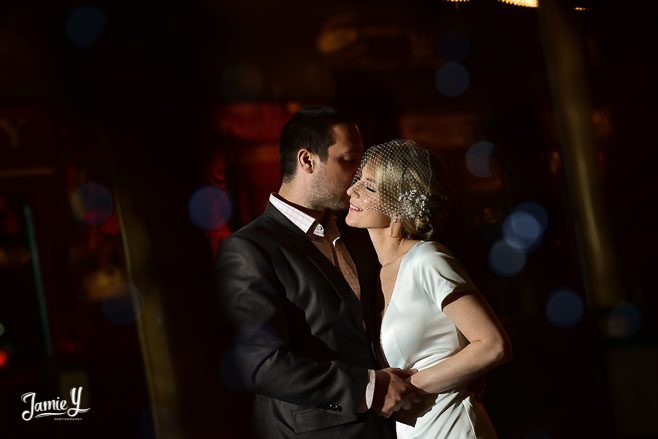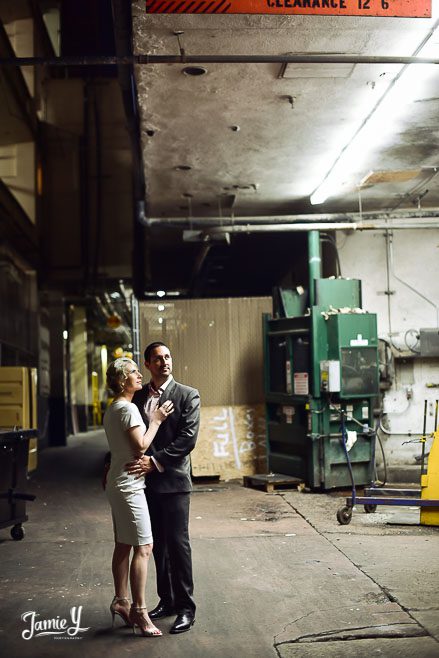 Hair & Makeup by: Stevee Danielle
Ceremony Location: Neon Museum
To see even more from their wedding day, just watch the video below.
XO-Jamie
Erin & Luke from JamieY Photography on Vimeo.