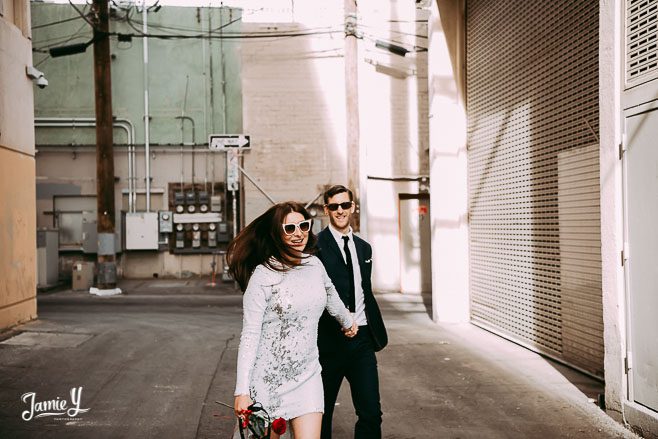 Holy moly I am so in love with this elopement shoot!  Stevi & Alex came to Vegas from the UK.  I had been in talks with Stevi last year about shooting their wedding day and then she contacted me a few days before her wedding to book.  I am so glad that she did hire me because they are both amazing people who totally kicked ass on their wedding day.
Stevi had sent me some inspiration photos from the wedding of Sebastian & Ainsley that was a huge hit on the internet.  She had a silver sparkly wedding dress very similar to the one worn by that bride but mainly she just wanted the same feel of those photos.  Laid back, relaxed, and not too wedding-ish.  Definitely, mission accomplished.  These wedding photos are so fun and have a rock n roll edgy vibe to them.
We walked around the downtown area of Freemont Street east and even ventured up a little to some of the casinos and a roof top.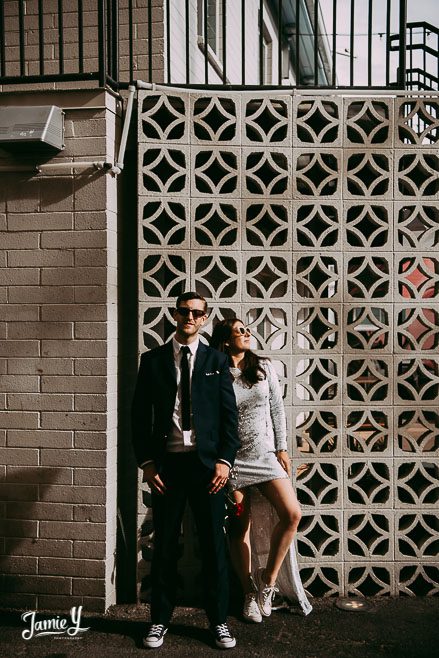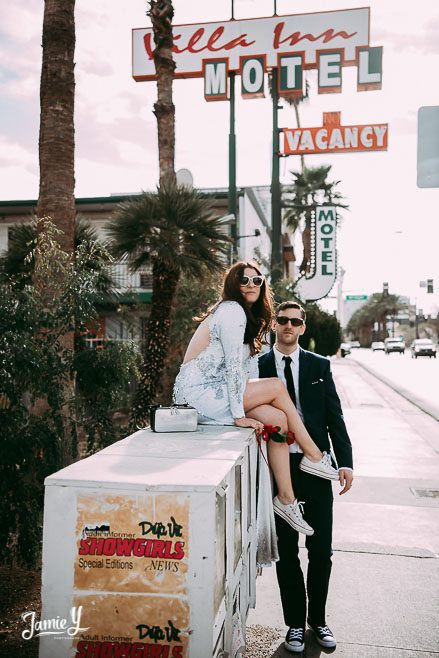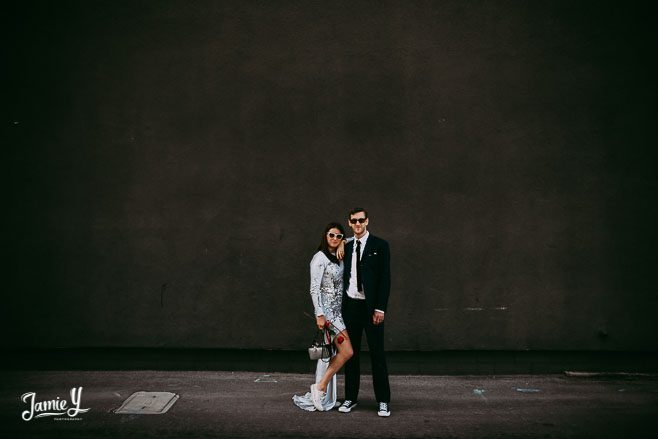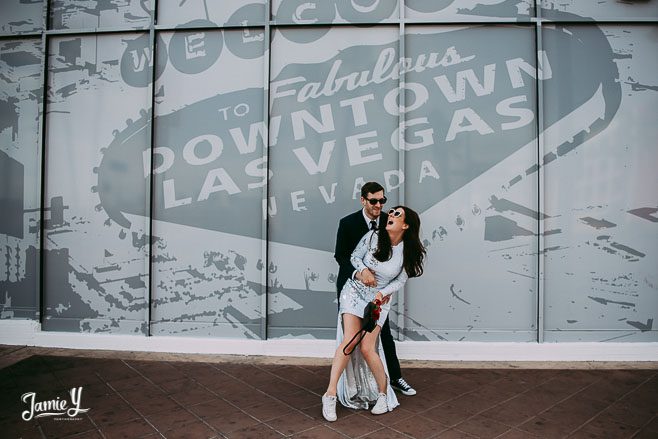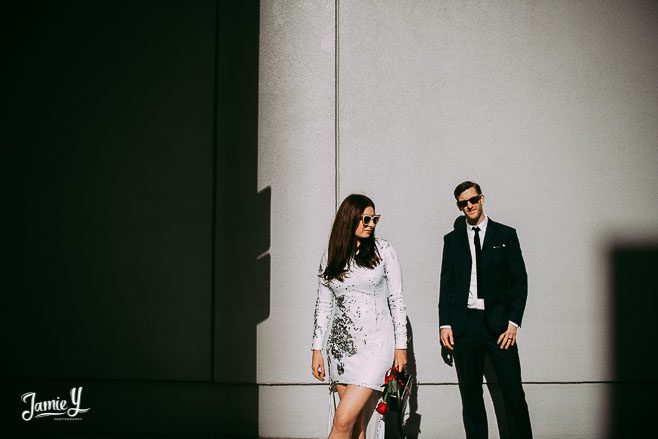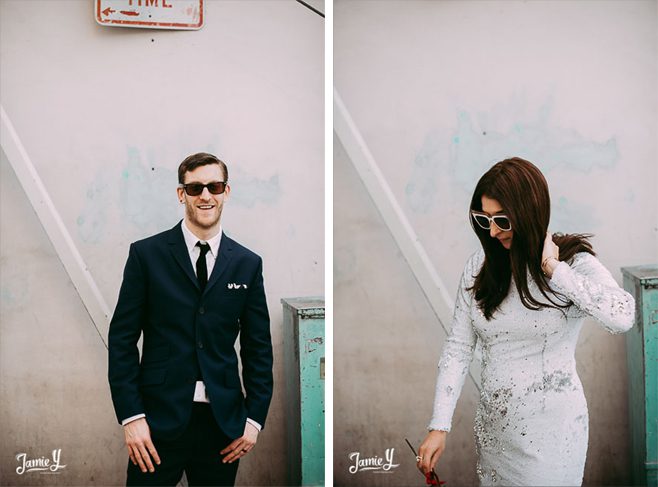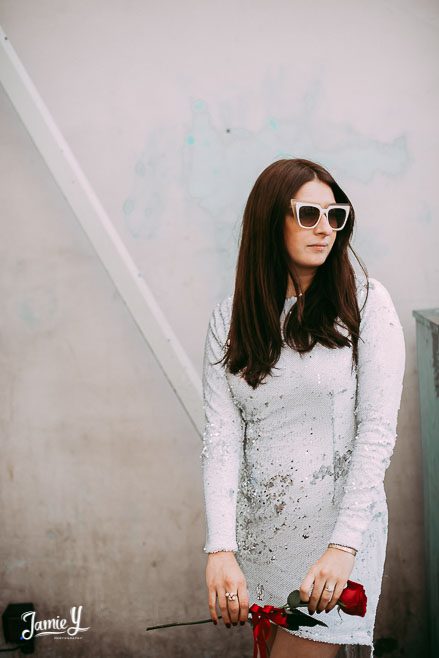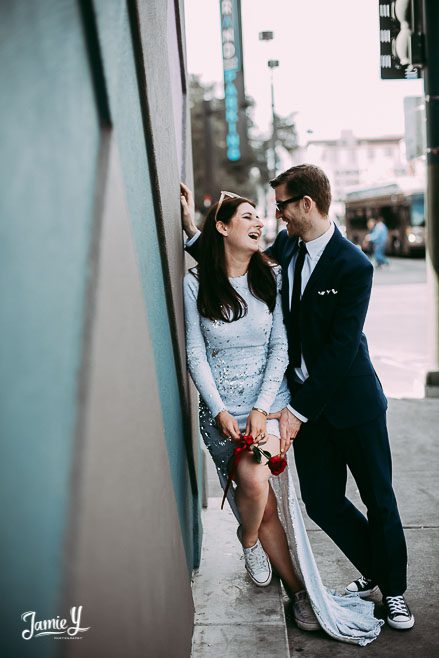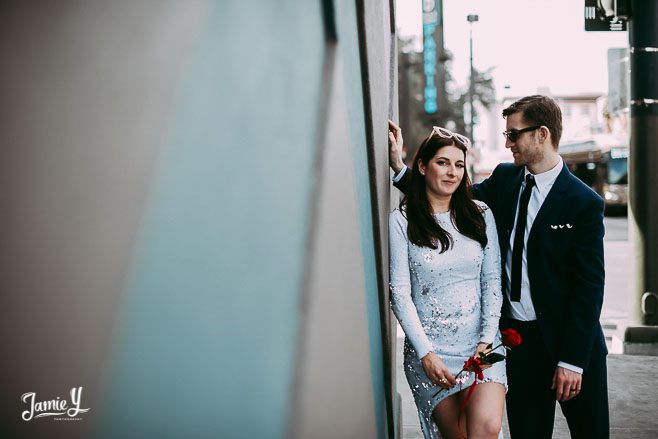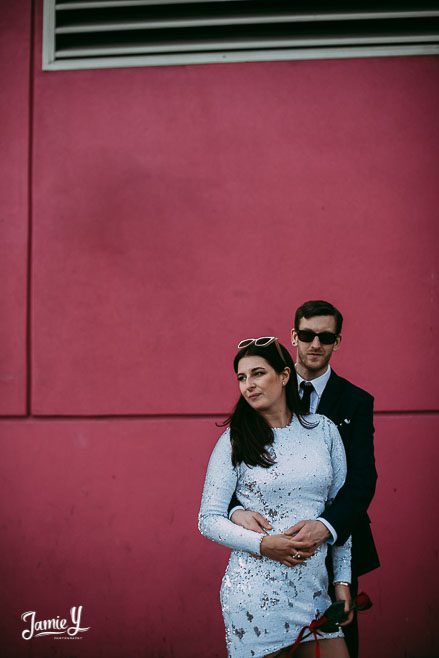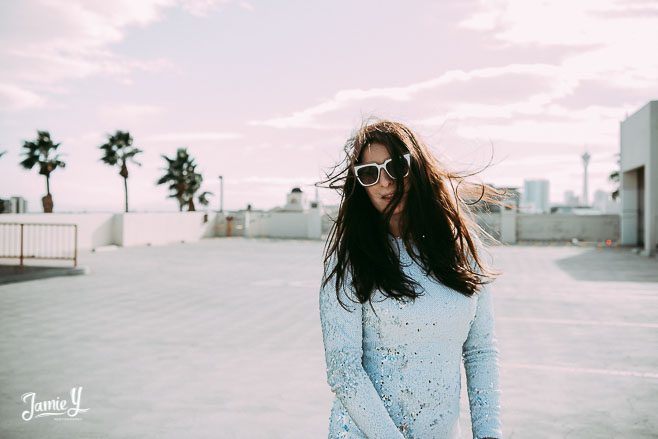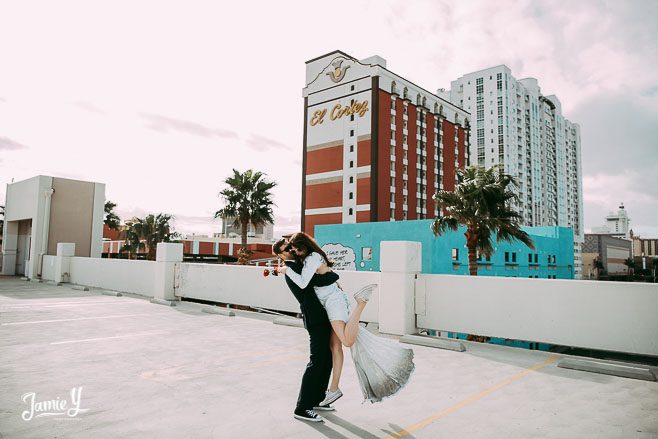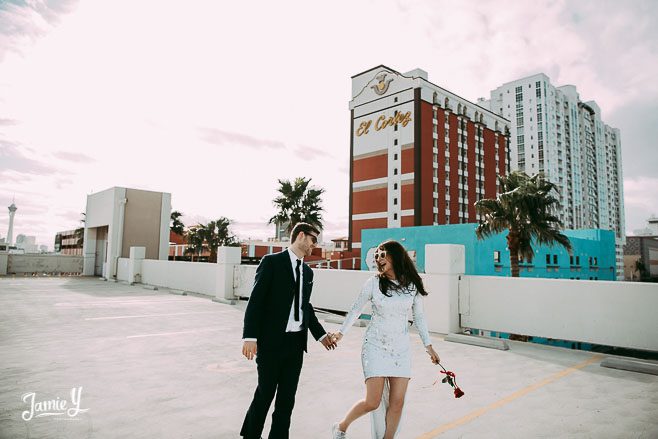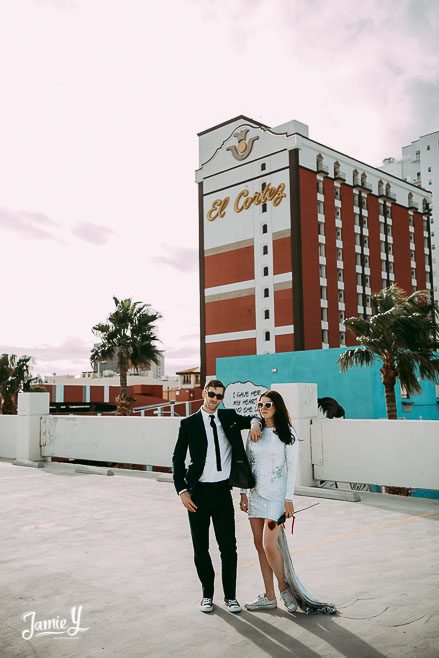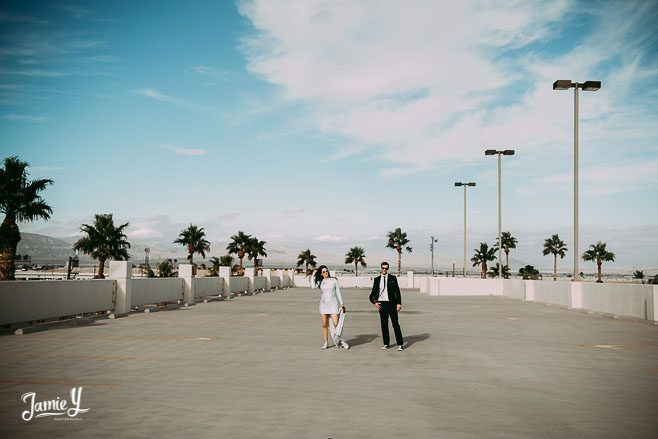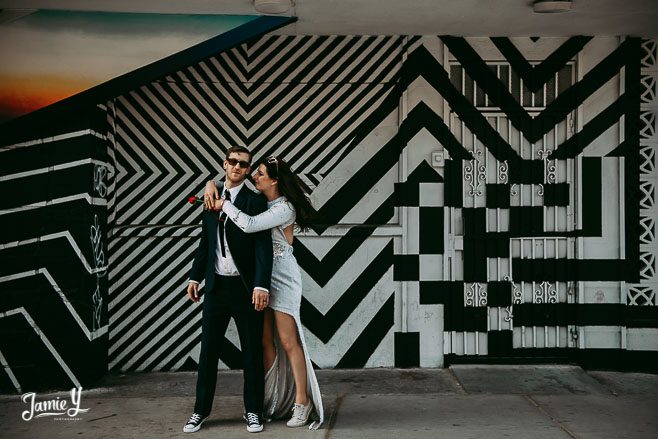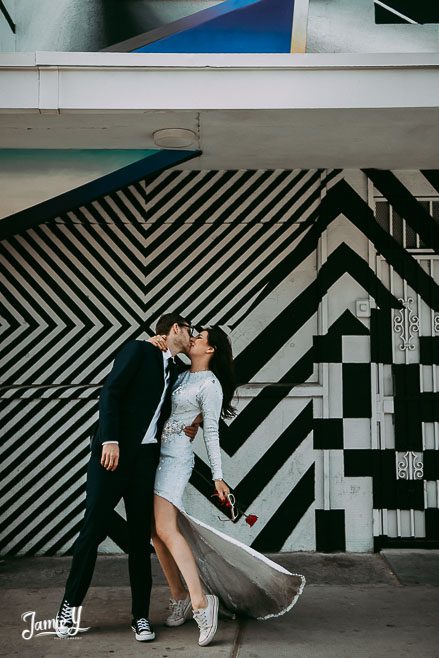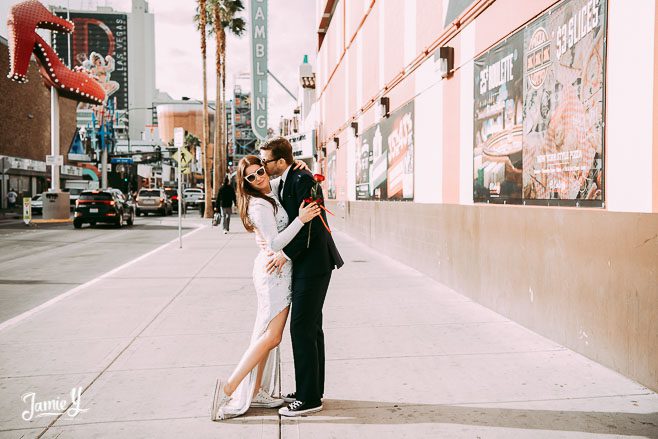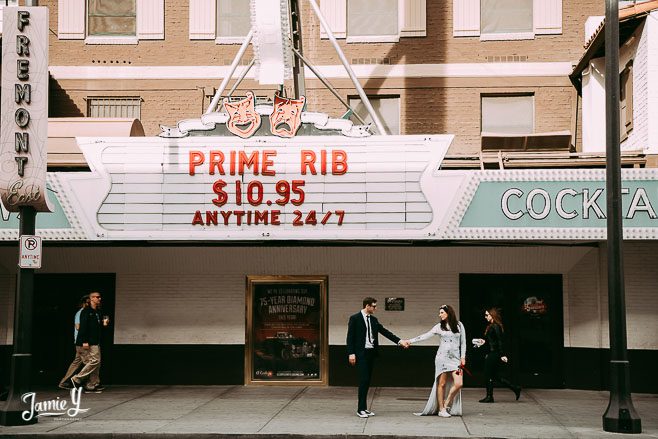 Thank you Stevi & Alex for being so much fun to photograph and totally nailing it.  I have been so fortunate these last few weeks to photograph some truly awesome couples.  If you want to see even more from their elopement, watch the slideshow below.
XO-Jamie
Stevi & Alex from JamieY Photography on Vimeo.