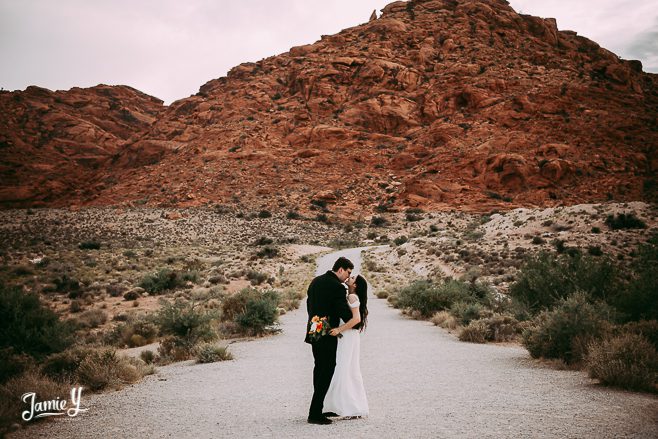 Today I am sharing the beautiful wedding photos of Jamie & Kevin.  Jamie & Kevin came to Vegas from my home state of New Jersey to get married.  They decided to have a wedding portrait session done a few days before the actual wedding.  That way they could have some amazing portraits of the two of them and then just focus on the day and spending time with friends and family on the actual ceremony day.
From the bride: "Although we live in New Jersey, the desert is a really special place for both of us. I've been coming out to Las Vegas with my parents since I was a kid and it quickly became a second home to me. So, when Kevin and I began dating 6-years ago, it was naturally the first place I dragged him on vacation! We've been back to Vegas together every summer since and, in July 2015, Kevin proposed on the Calico Tank trail in Red Rock."
It just so happened to be one of the hottest days of the summer that day.  Thankfully it was a bit overcast so the sun was not quite as strong as it could have been.  We walked around the beautiful desert landscape and I witnessed the sheer joy and happiness of these two lovebirds.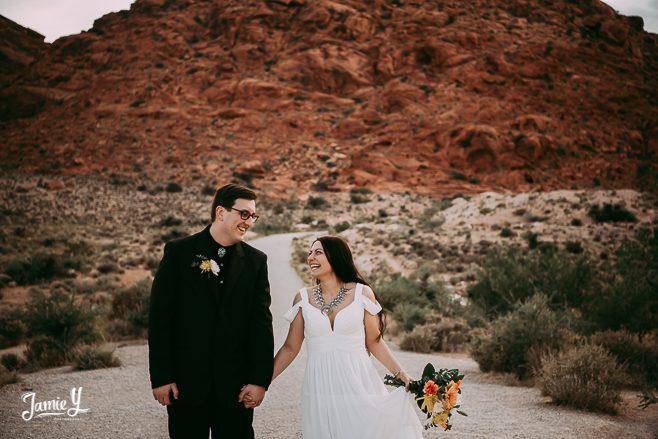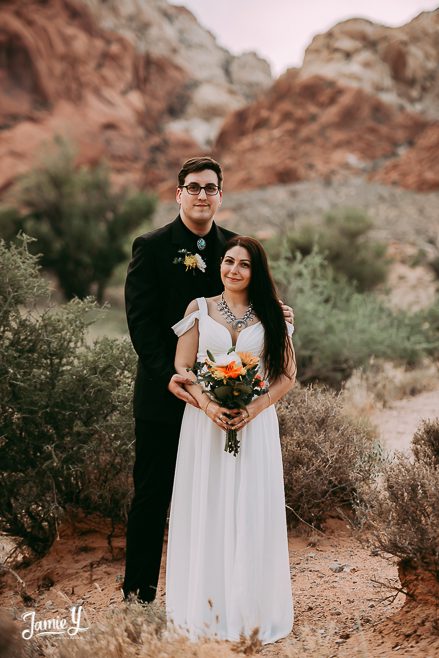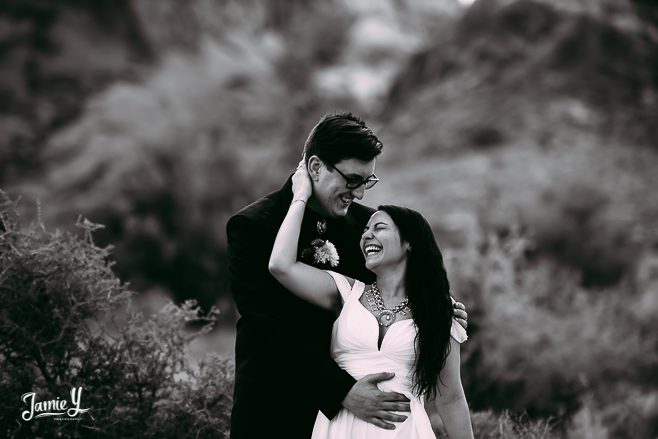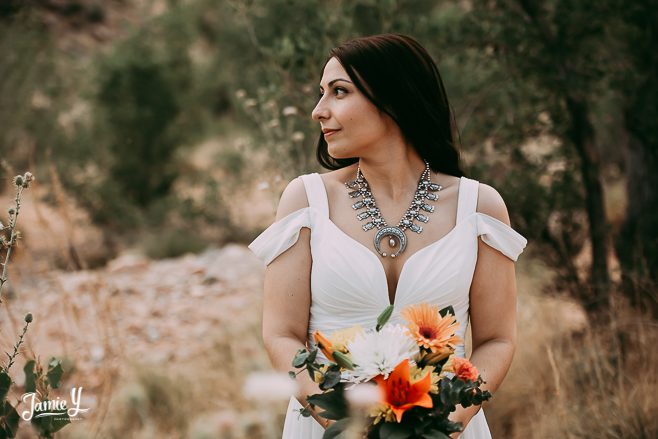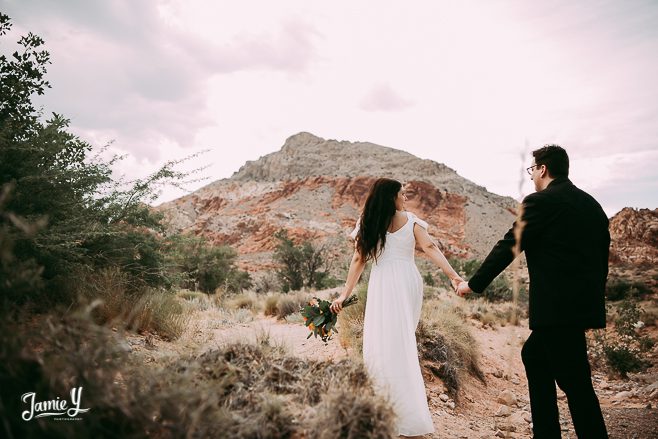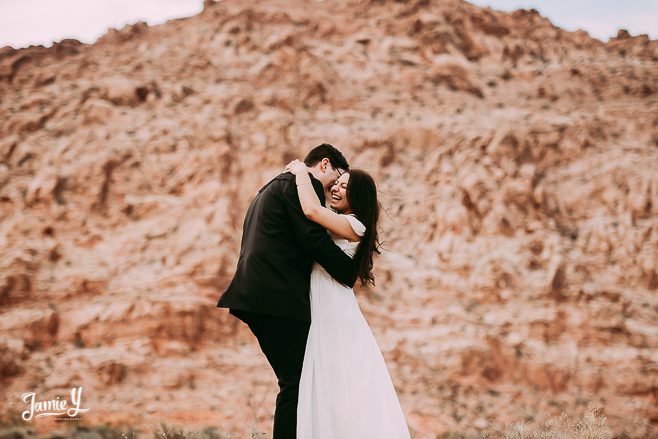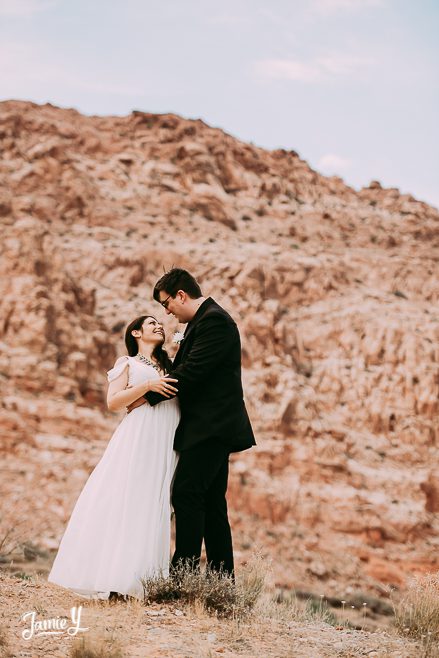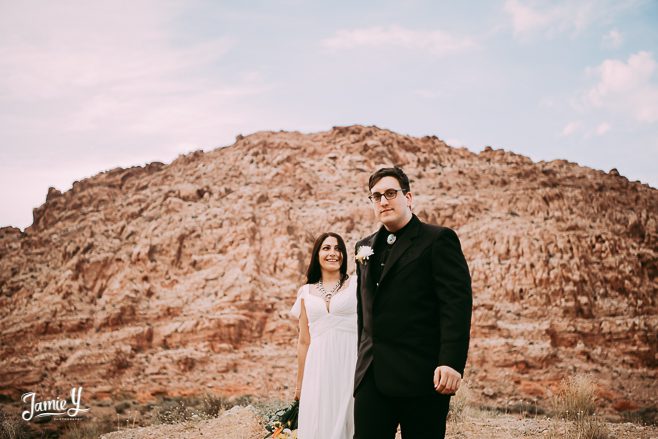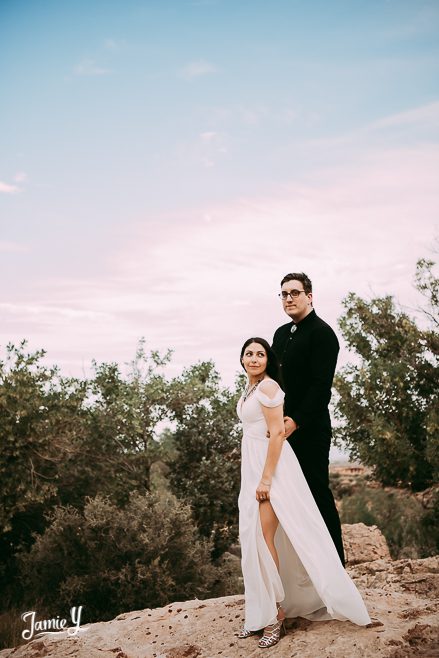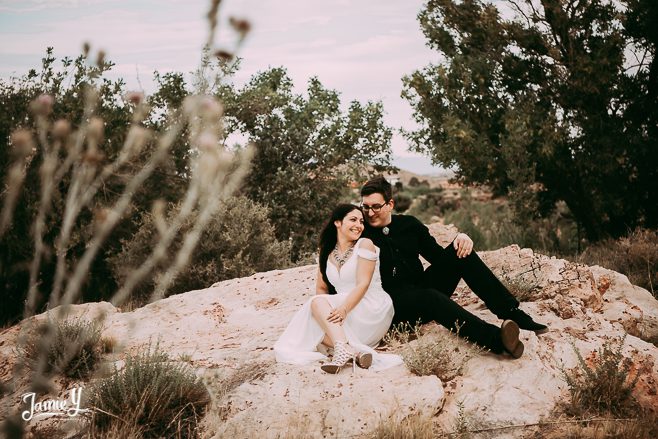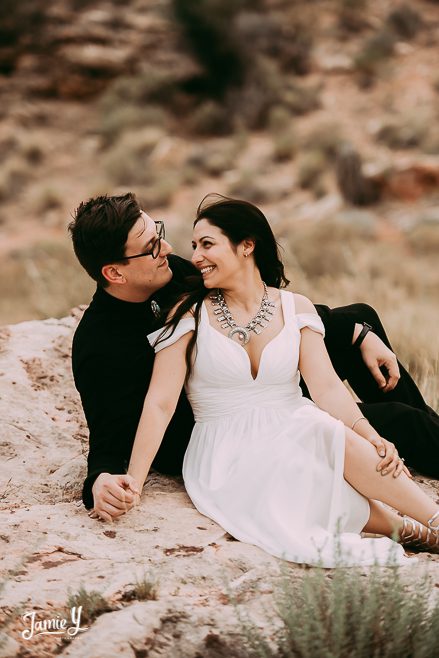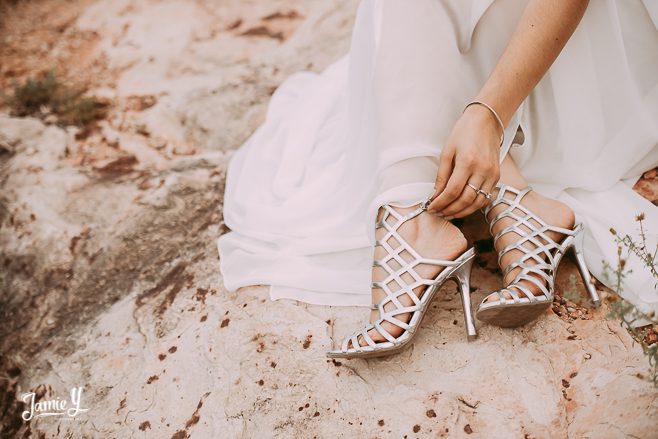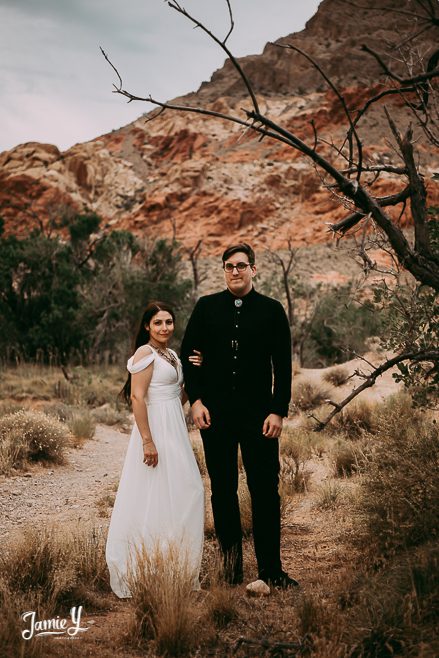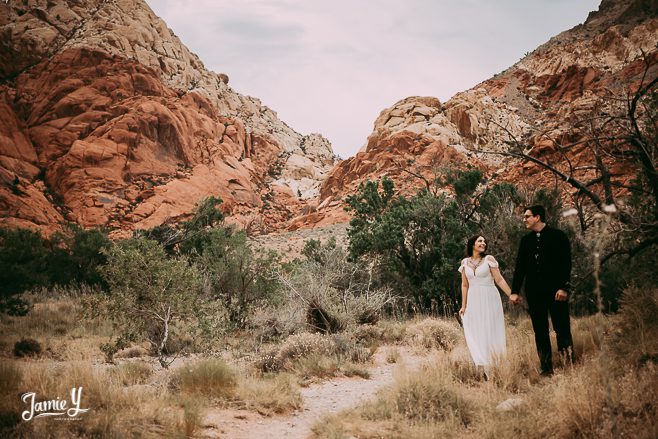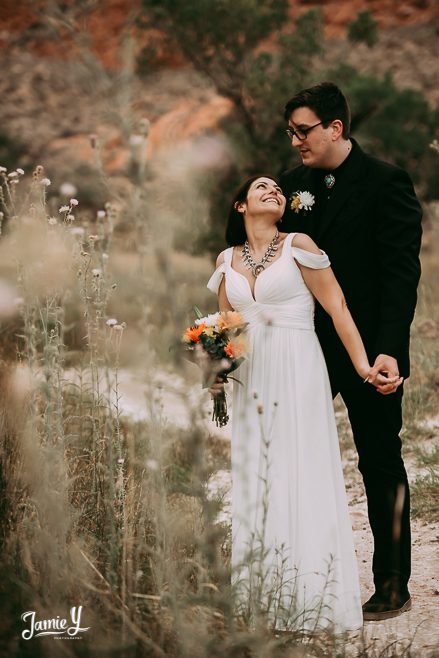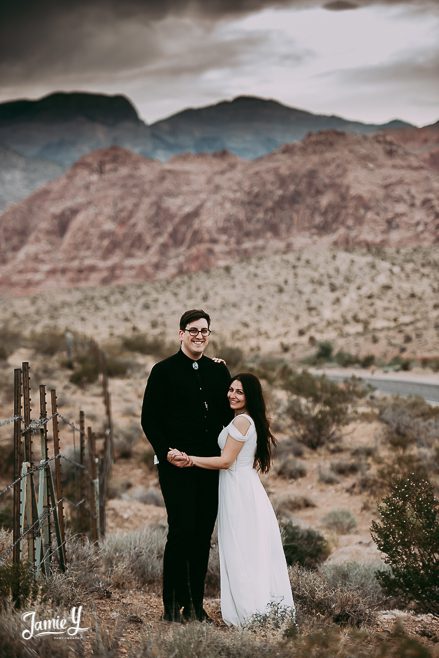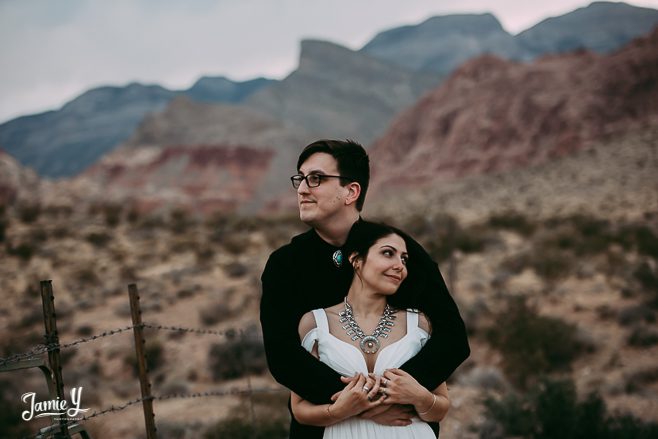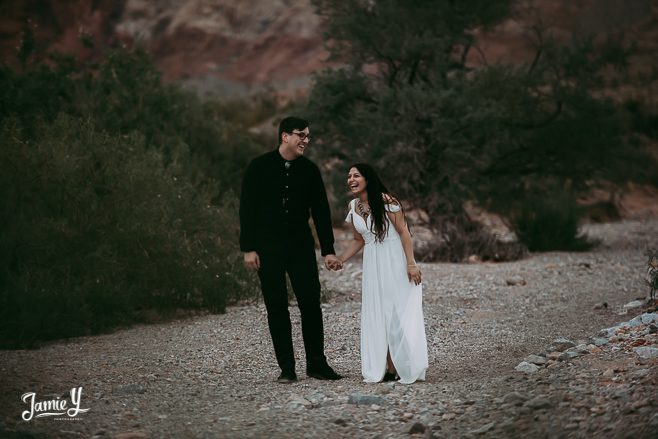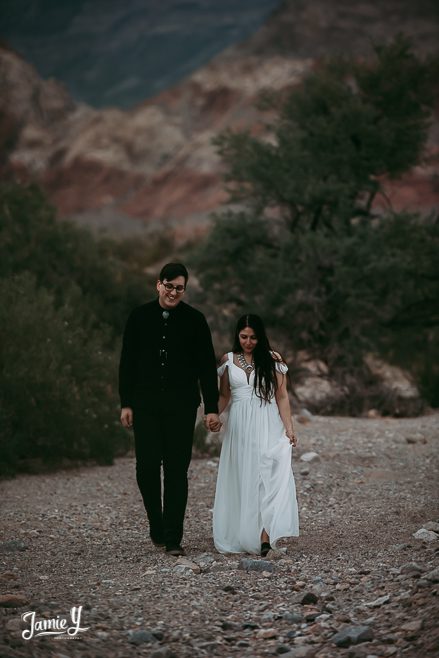 To see even more from their wedding day, watch the slideshow below.
XO-Jamie

Jamie & Kevin from JamieY Photography on Vimeo.