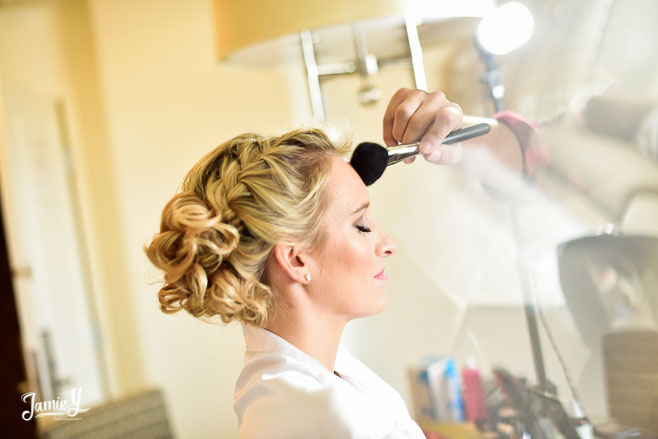 With 3 young boys at home, Cassie & Casey would have been waiting a long time to have a traditional wedding at home in North Dakota.  So, they decided to elope to Vegas and hold a fun dance with apps, taps, and tunes back home to make things a little easier.  They traveled out to Las Vegas, just the two of them.  They ended up having their ceremony on a lawn of their timeshare property.  It was perfect!  After the ceremony, we traveled out to a mountain/desert area on the outskirts of town for lots of portraits.
These two were so much fun to photograph!  Cassie's hair and makeup was amazing!  She also had a beautiful Vera Wang Dress paired with some cowboy boots.  Casey wore cowboy boots as well.  One of my favorite things was Cassie's huge long veil.  It looks so beautiful in the photographs.  All the little prickly bushes were trying to steal it away from her during the shoot.  Cassie & Casey could pretty much just stand there or walk around and they looked gorgeous.  Which is part of the reason I had such a difficult time narrowing down these images for the blog.
To see even more from their special day, watch the slideshow below.
Amazing vendors:
Hair & Makeup: Amelia C
Dress: Vera Wang
Ceremony Venue: Grandview Suites
Officiant: Flawless Ceremonies
Flowers: Layers of Lovely
XO-Jamie

Cassie & Casey from JamieY Photography on Vimeo.