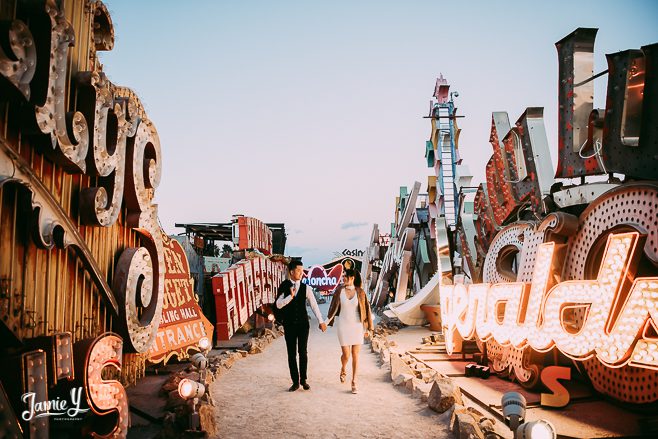 This Las Vegas Couples Photo Shoot of Yvonne & WZ was so much fun.  The pair made their first trip to Las Vegas this November from their home of Singapore.  Yvonne contacted me about doing an editorial style couples shoot at several locations in Vegas.  She wanted the look of a magazine type session.  We started off at the Neon Museum just as the sun was going down.  We had a good mix of day and night time shots there with the lit neon signs.  Yvonne & WZ are already married, even though it looks like this could be their wedding day.
Yvonne changed outfits before heading down to the bright neon lights at Freemont Street.  We headed to a few of the art murals and then down to the Freemont Street Experience.  On our way, they loved the fire breathing Praying Mantis in front of Container Park.  We had to wait for just the right time to get the fire shooting out.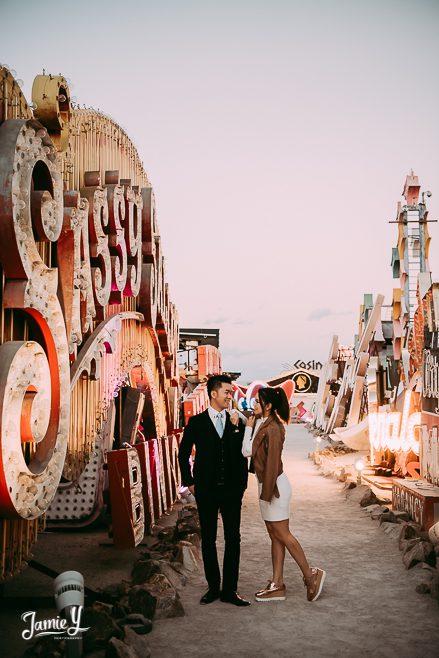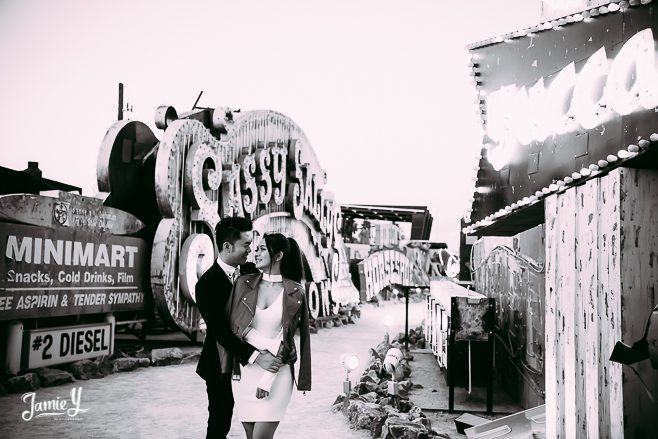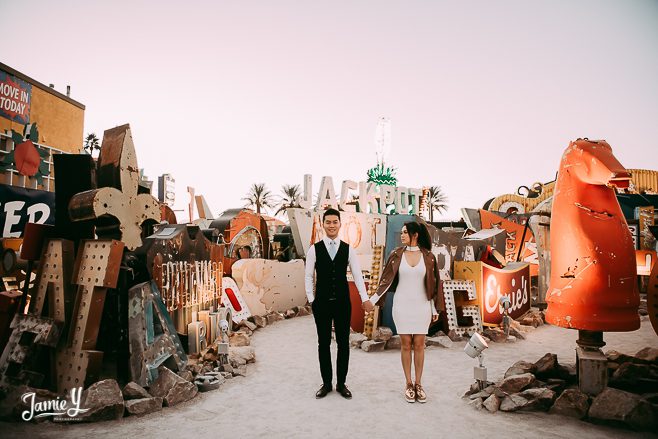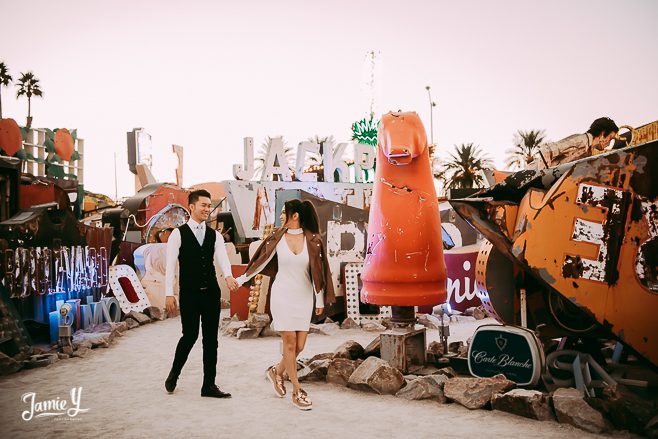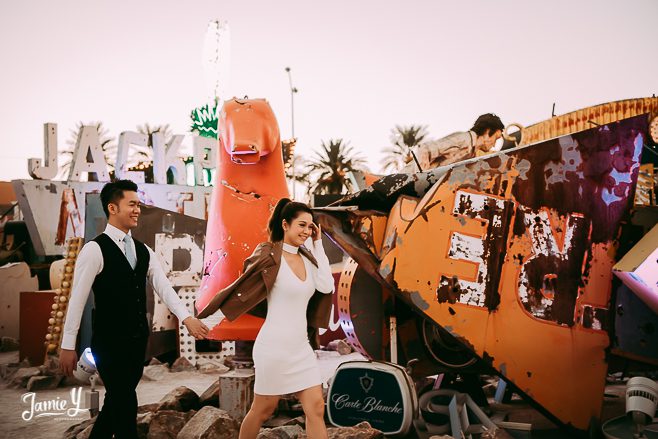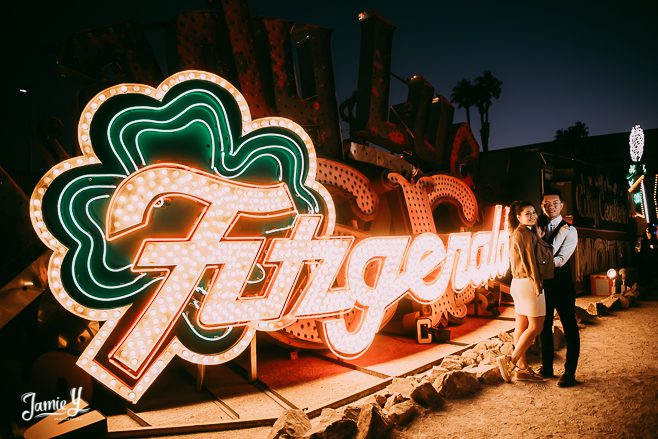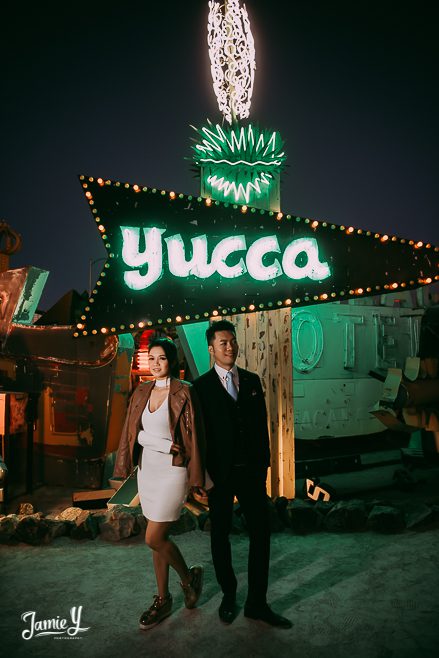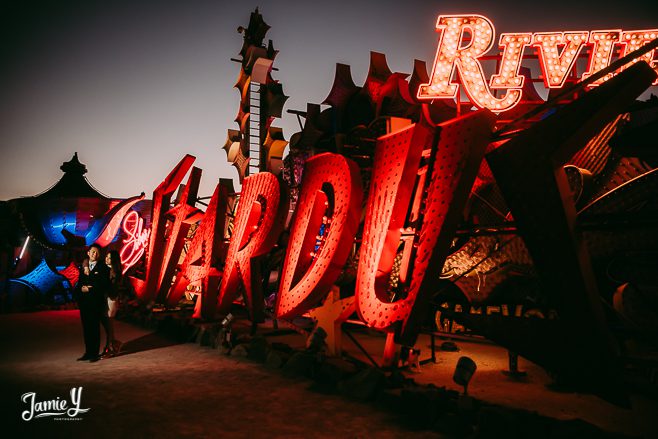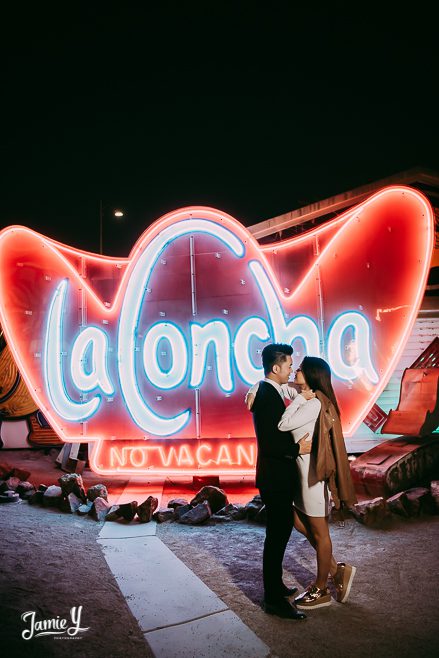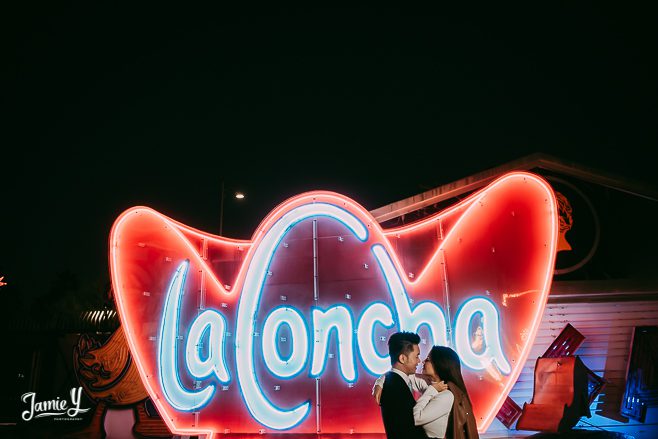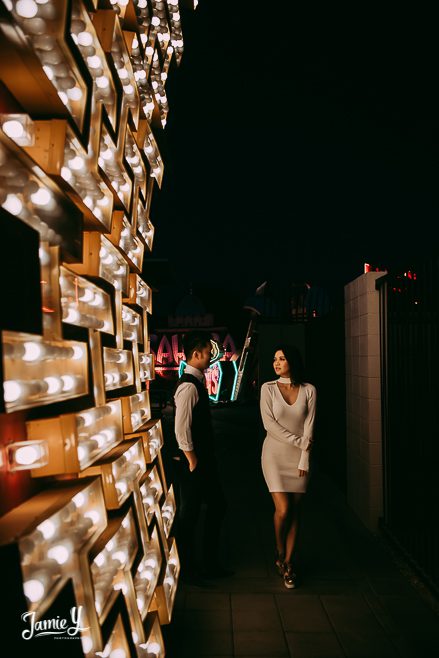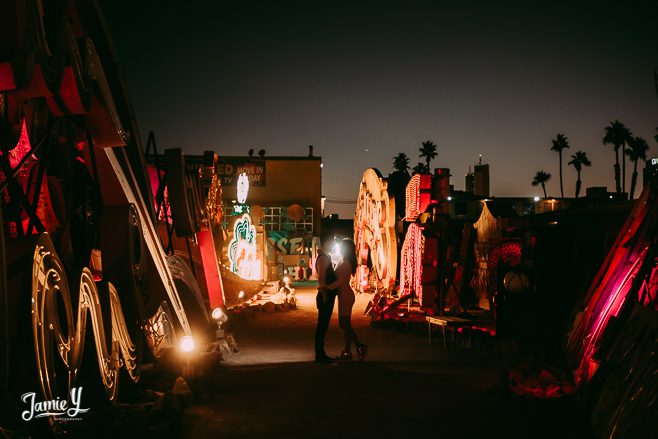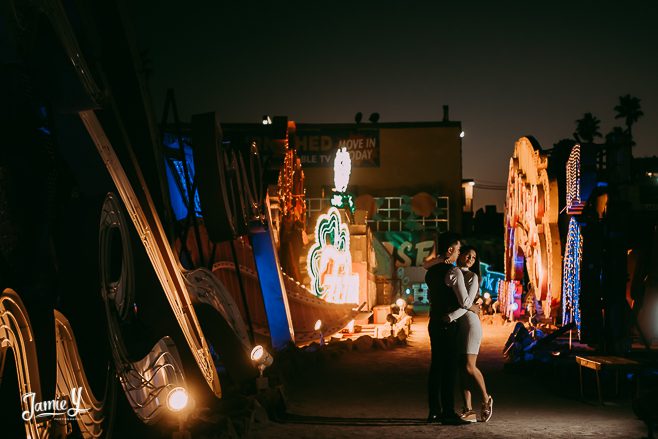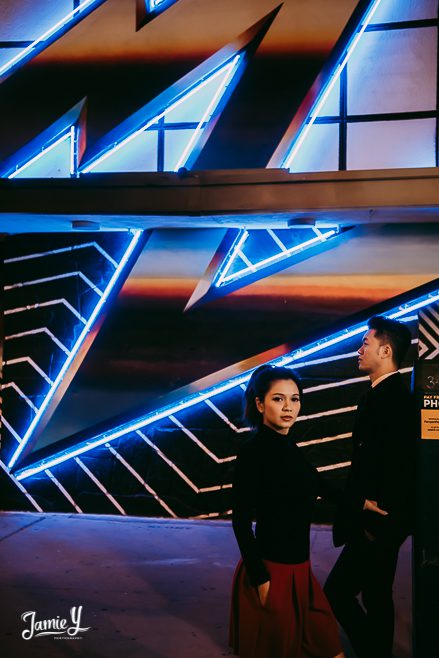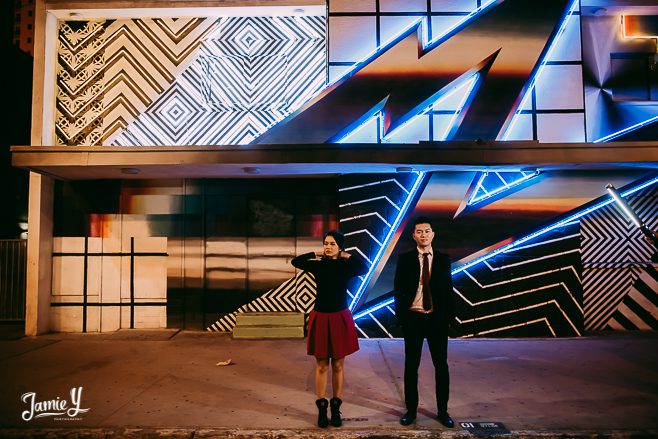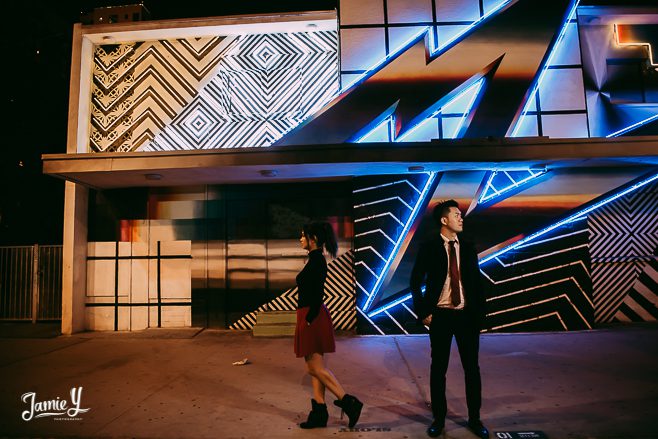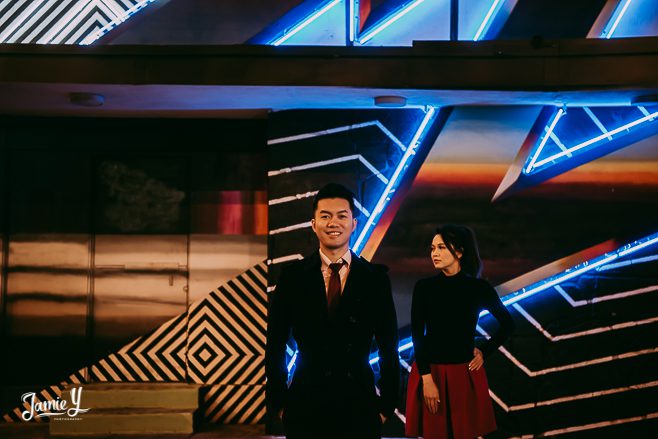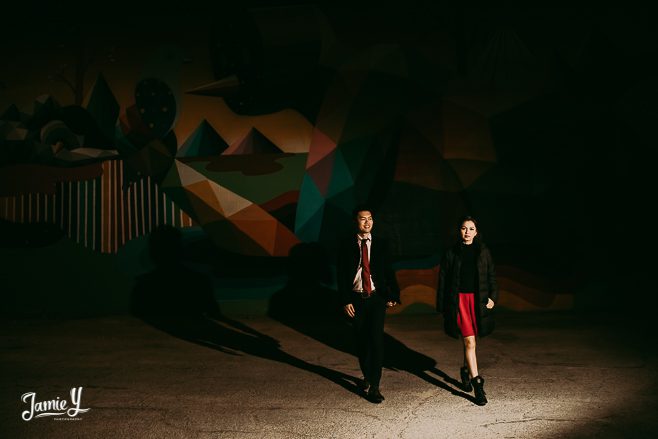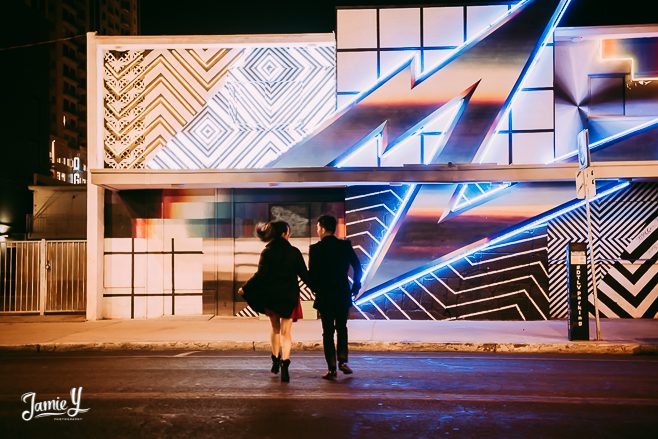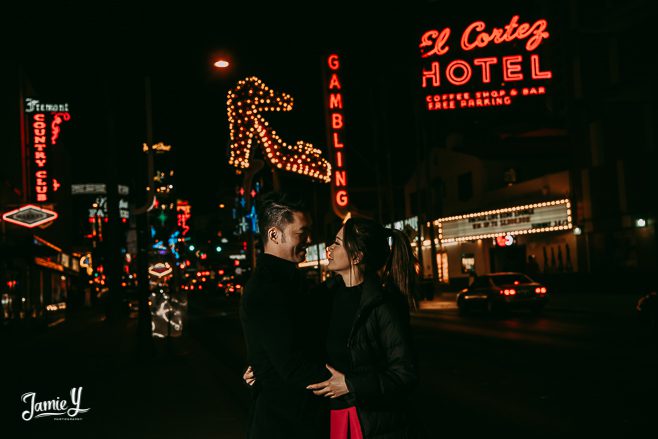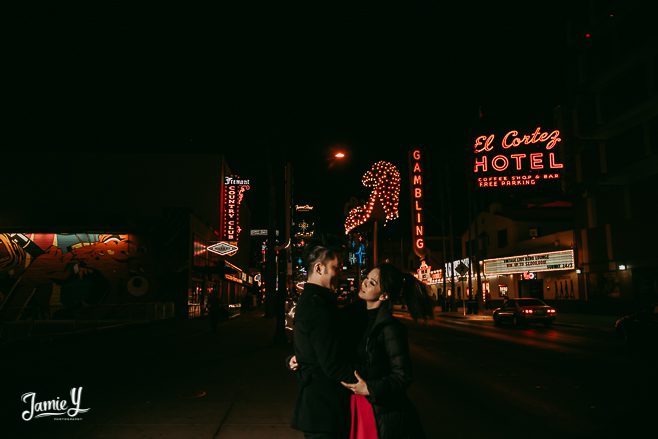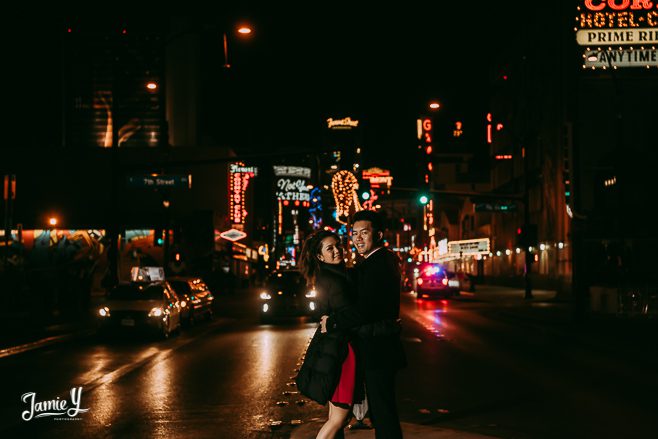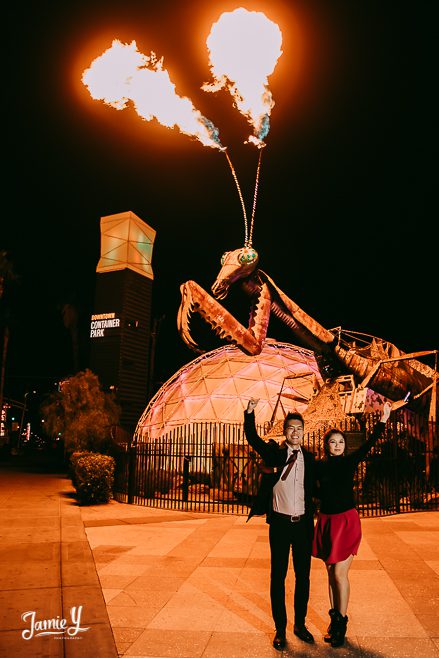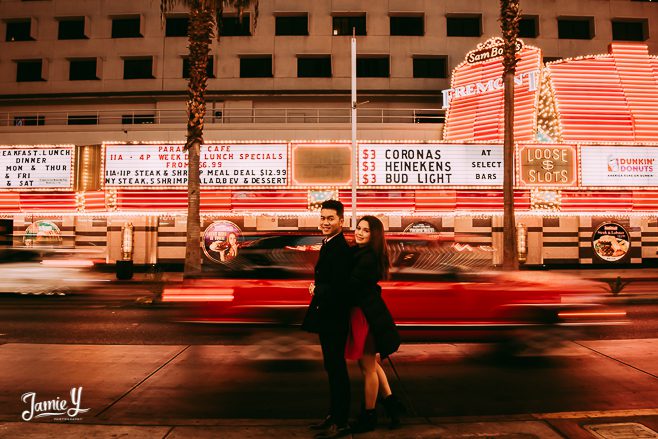 These two definitely brought their A game.  They wanted to look like the photos were out of a magazine, and I would say that with their cool style and great posing, mission accomplished.
To see even more from their photo shoot, watch the slideshow below.
XO-Jamie
Las Vegas Couples Photo Shoot
Yvonne & WZ from JamieY Photography on Vimeo.