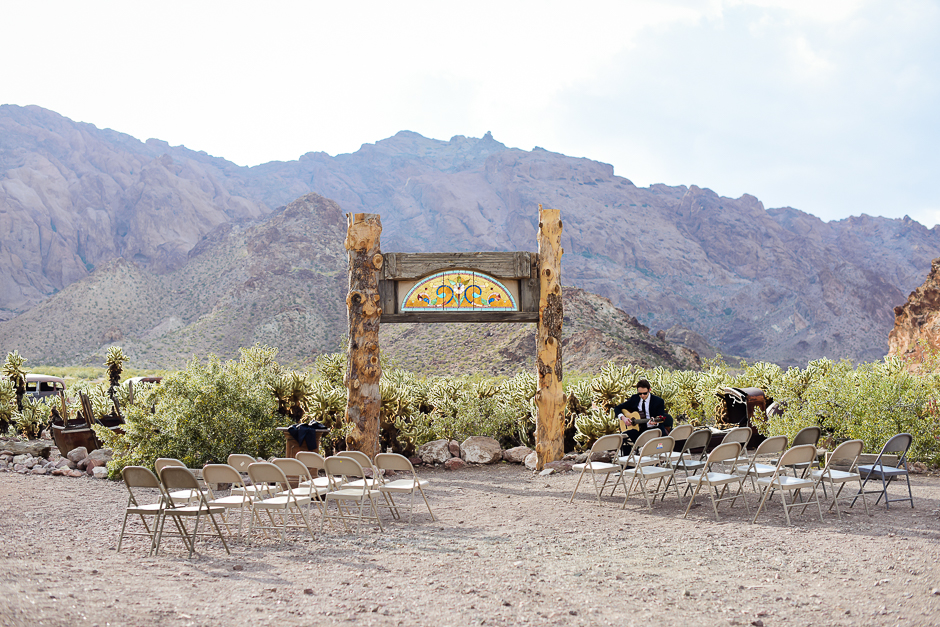 One of the questions I get asked the most is how to go about planning a wedding at Nelson.  Nelson goes by a few names: Nelson Nevada, Nelson's Landing, and Eldorado Canyon.  It is a picturesque little town with several barns, lots of old cars and trucks, a few occupied houses, and a million antique rustic trinkets and items.
Nelson is one of my favorite places to do a photo shoot or photograph a wedding.  It is so beautiful and unique and has lots of potential for weddings and elopements.  However, Nelson is not set up as a wedding venue.  They do not do any coordinating for you, the only things they provide are the chairs shown above and the beautiful setting.
If you would like to have your destination wedding, local wedding, or even small elopement at Nelson, there are a few things to take into consideration.  Nelson is about an hour from the center of Las Vegas.  If you are eloping with just the two of you, you can rent a car for a fun scenic drive or hire a limo.  If you are bringing a large amount of guests, you will have to hire a limo bus or larger bus to carry everyone out there.  Buses do not typically drive as fast on those roads and can add some time to the trip.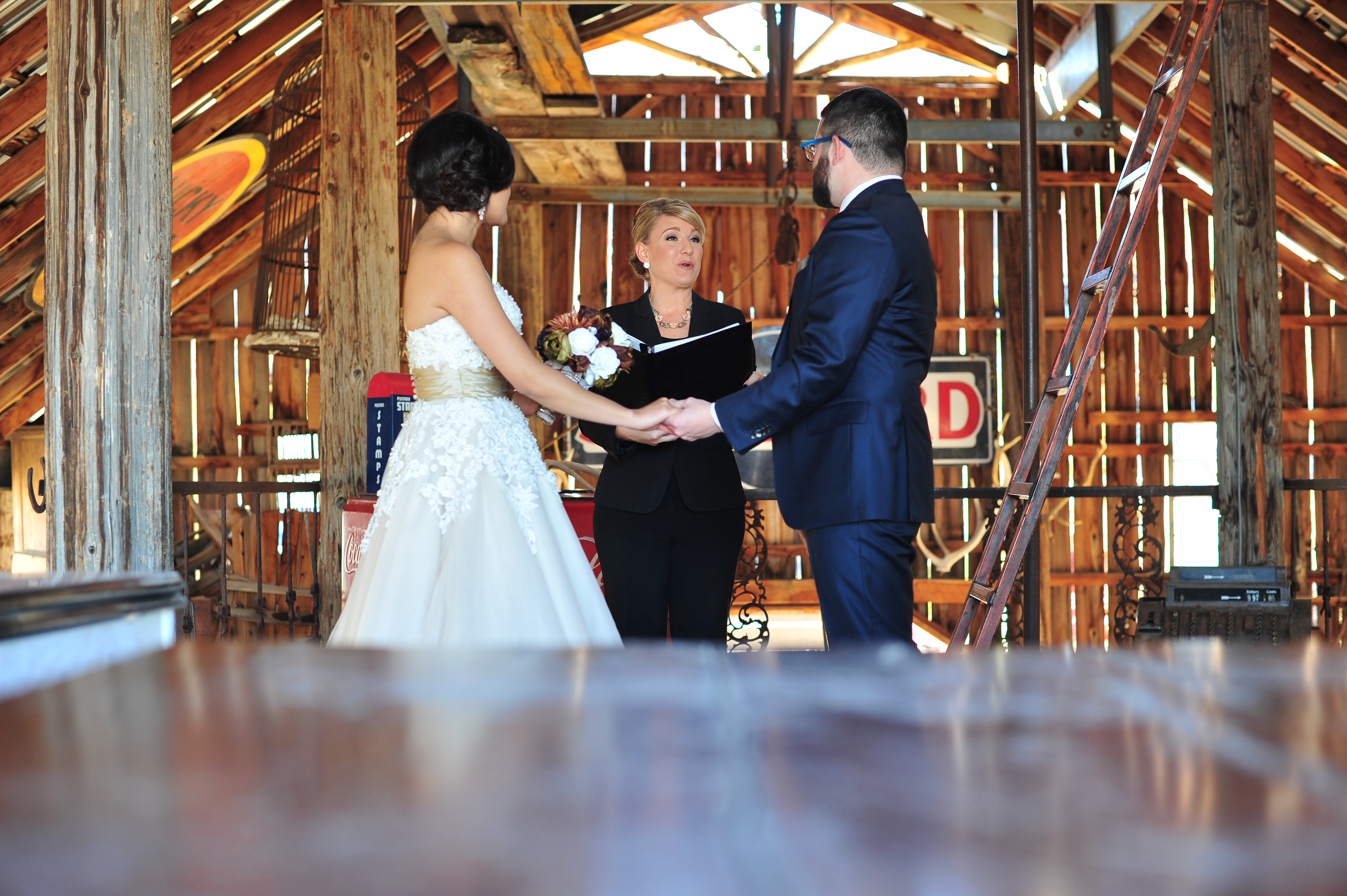 You will need to hire an officiant or minister for your wedding.  To make your wedding legal, this is a must.  Nelson does not provide an officiant, so you will have to hire one separately.  I love Angie with Peachy Keen Unions!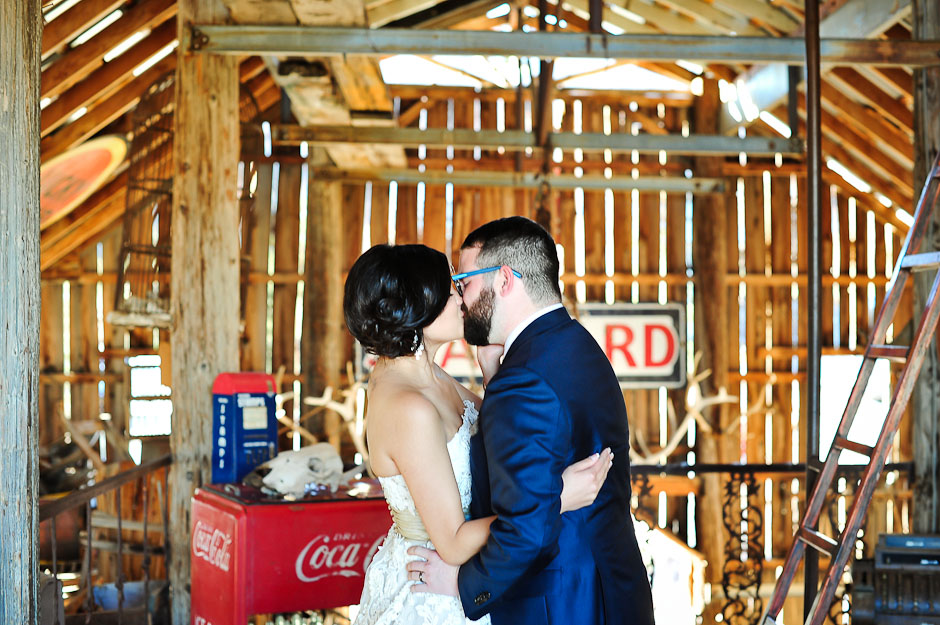 There are many many places to hold your ceremony for you and a small number of people.  There are a few barns that you can hold your ceremony inside of, as well as in the front of any of the amazing buildings or scenic backgrounds.  If you are having more then a few people, your choices go down drastically.  There is pretty much only one barn that has room for 2-30 people inside but it is enclosed by only 3 walls.  For any groups larger than that, you will have to hold your ceremony outdoors.  The most common spot is in front of the beautiful cactus gardens.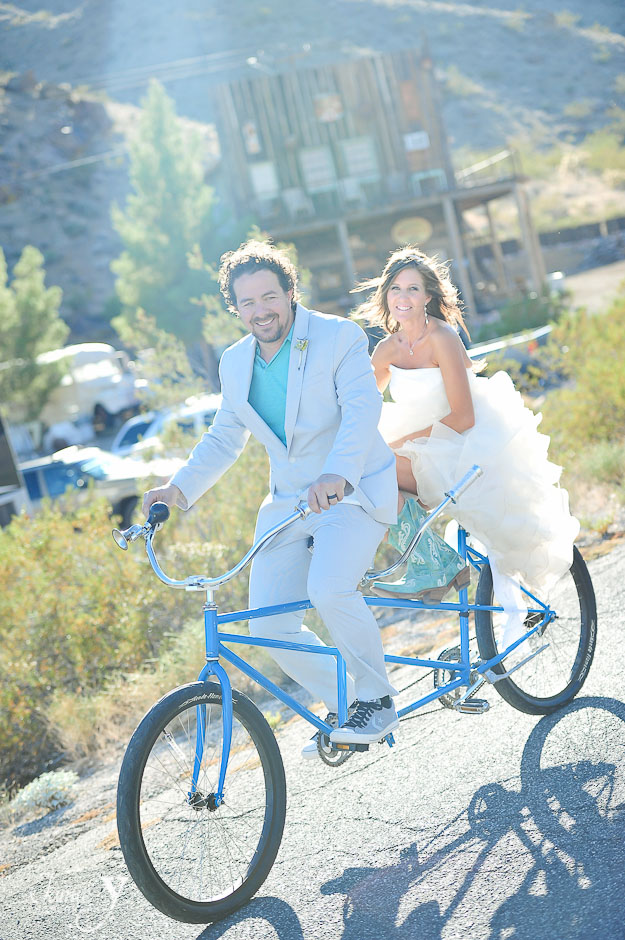 The fee to hold your ceremony there depends on the number of guests you will have.  It is very reasonable.  When you contact them, they will give you a quote.  To just do a photo shoot, there is a charge of $10 per hour.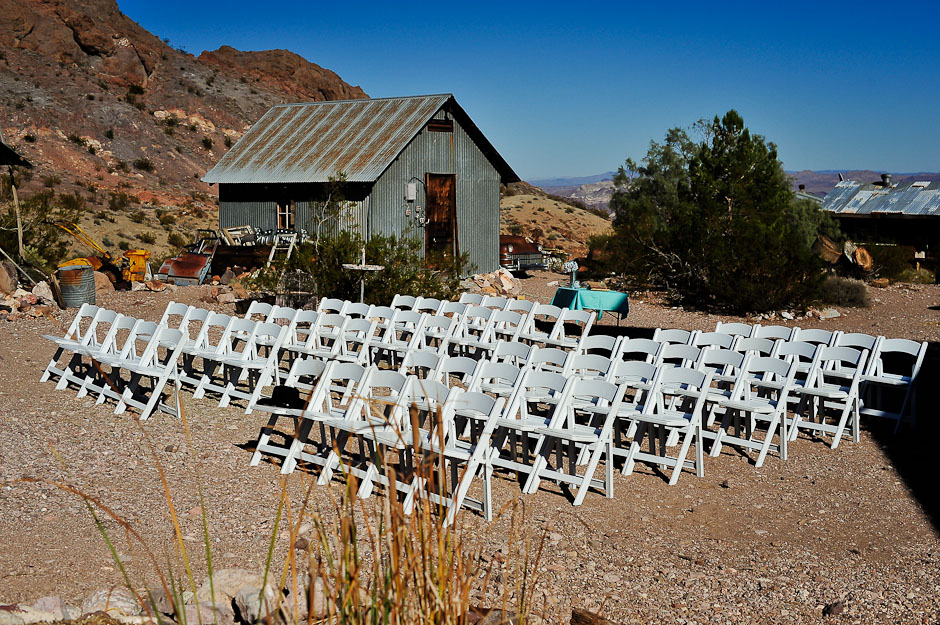 The chairs above were rented by the couple and brought in.  Nelson has some folding metal chairs as shown at the top of this post, you would have to check with them for the exact number, but I do not believe it is much more then 50.  They also have a few folding tables, but pretty much anything you will need for the ceremony will need to be brought in.  The outdoor locations do not have power, so that is also something you will need.  Some of the indoor spots may or man not have power.  They do have 2 indoor bathrooms and 1-2 outhouse style bathrooms that can be used.  There is a small bedroom they will typically let you change in.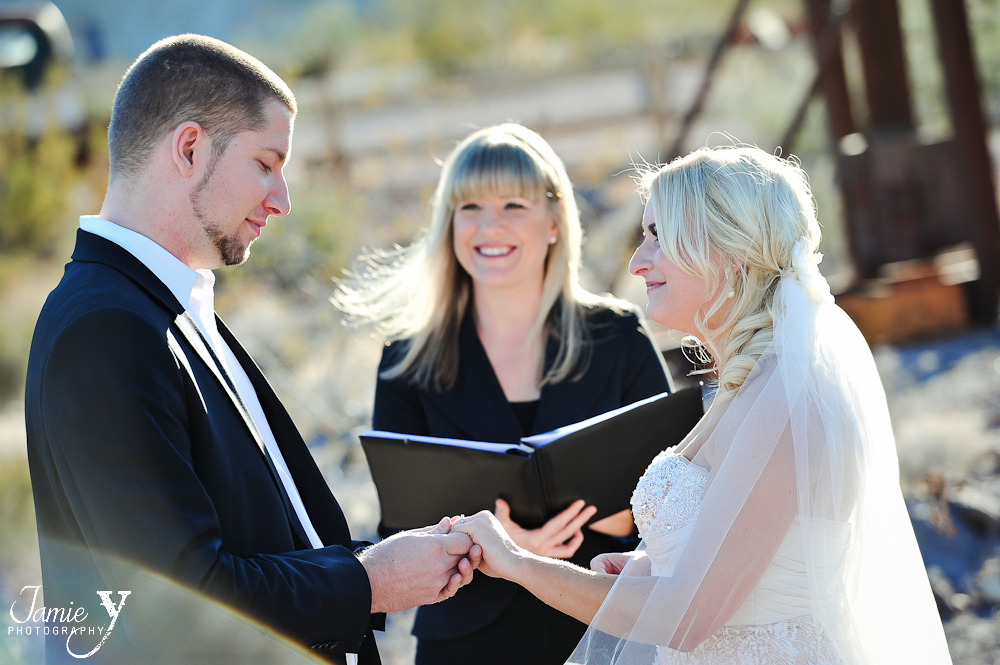 Their direct contact information is as follows:
http://www.eldoradocanyonminetours.com/
email: bobbiewerly@yahoo.com
Phone: 702-291-0026
The best way to reach them is by telephone.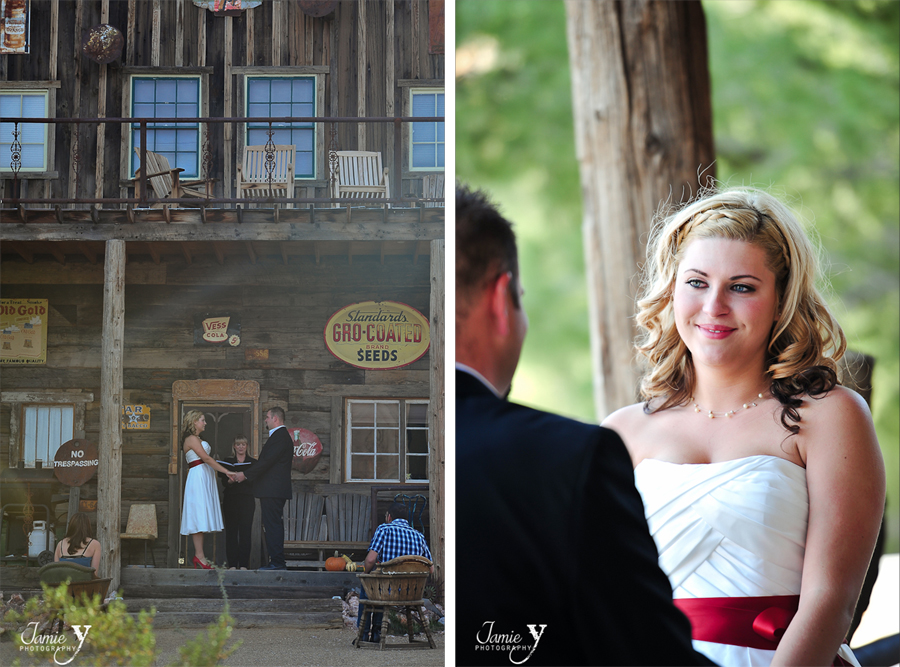 Directions to Nelson:
From The Strip take the I 15 towards Los Angeles.
Take the 215 East to the US 95/93 S towards Boulder City
Once you pass the Railroad Pass casino on the left after a few miles, you will take the next exit towards Searchlight/Needles.
Take this highway almost exactly 10 miles and you will see a small sign to turn left for Nelson. You then take that road about 18 miles to reach
your destination. You will pass a small town before you reach Nelson. Once you see it you will know you are there.
This post should hopefully help answer some of the many qustions people have about having their wedding at Nelson or even just doing a photo shoot there.
If you have any questions, do not hesitate to reach out to me.
XO-Jamie