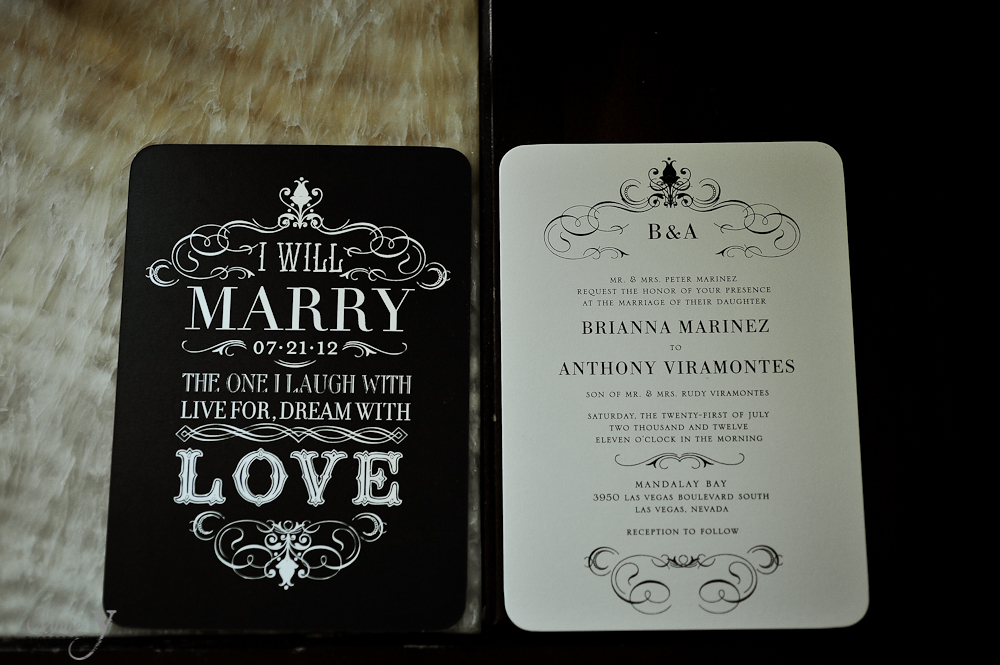 Last weekend was the ultra fabulous wedding of Brianna and Anthony at the Mandalay Bay wedding chapel and the House of Blues for their reception.  We started the photographs in their hotel rooms while they were getting ready.  Brianna & Anthony decided to do a first look so we were able to get alot of great bride and groom portraits before the ceremony.
Brianna & Anthony had a wedding website with details about their big day as well as their love story.  Below are some quotes from what they wrote:
"Anthony and I had our first date August 20, 2010 in Whittier, CA at The Roadhouse Grill. To keep it casual I requested to meet him at the restaurant. On the way to Roadhouse I stopped at a local store to pick up some tic tac's 😉 and a bag of Anthony's favorite candy ( GAME!!! ). After some drinks, dinner and great conversation Anthony and I walked to our car's where I told him I had a small gift for him. To my surprise Anthony admitted he too had a surprise for me,simultaneously we pulled out each other favorite candies! SMOOTH! At that moment I knew I had met my match."
"Since our first date Anthony and I have enjoyed so many memorable moments together. One of our favorite past times is attending concerts or local hip hop shows together we've seen artists such as; Lauryn Hill, Stevie Wonder, Mana, Prince, Rebelution, Tribe Called Quest, BlackStarr, J.Cole and more. With a deep love for music and live performances having our wedding reception at the world famous House of Blues made perfect sense."
The accent color for the wedding was blush, and Brianna had a beautiful blush sash that she wore over her Vera Wang Dress.  She had two pairs of shoes, a blush pair of Bagdley Mischka heels and a matching pair of Toms from their bridal collection.
Brianna's beautiful daughter was the flower girl.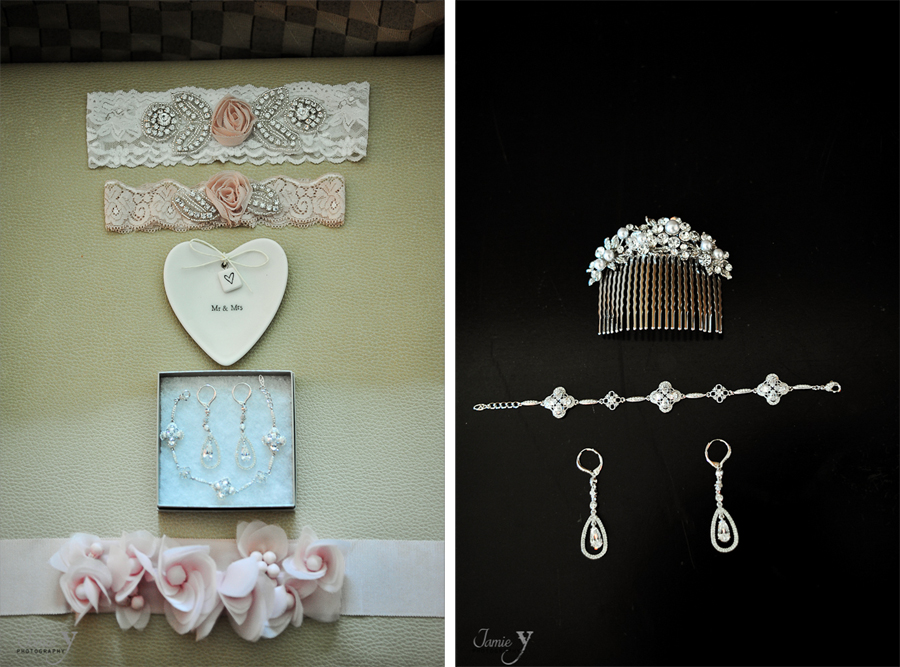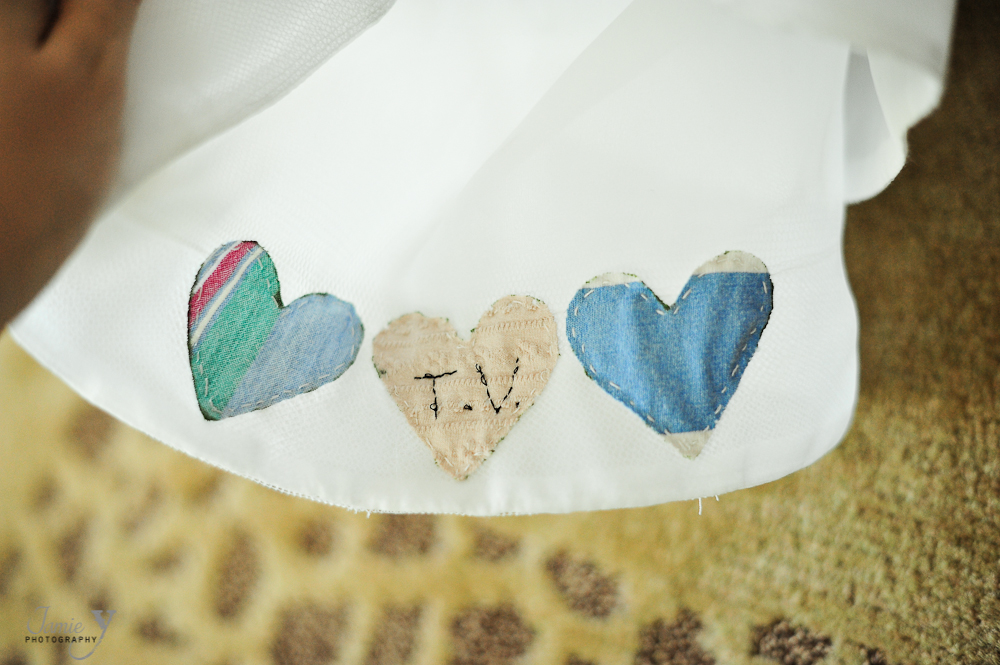 Brianna has special fabric with grandparents initials sewn into the bottom of her dress.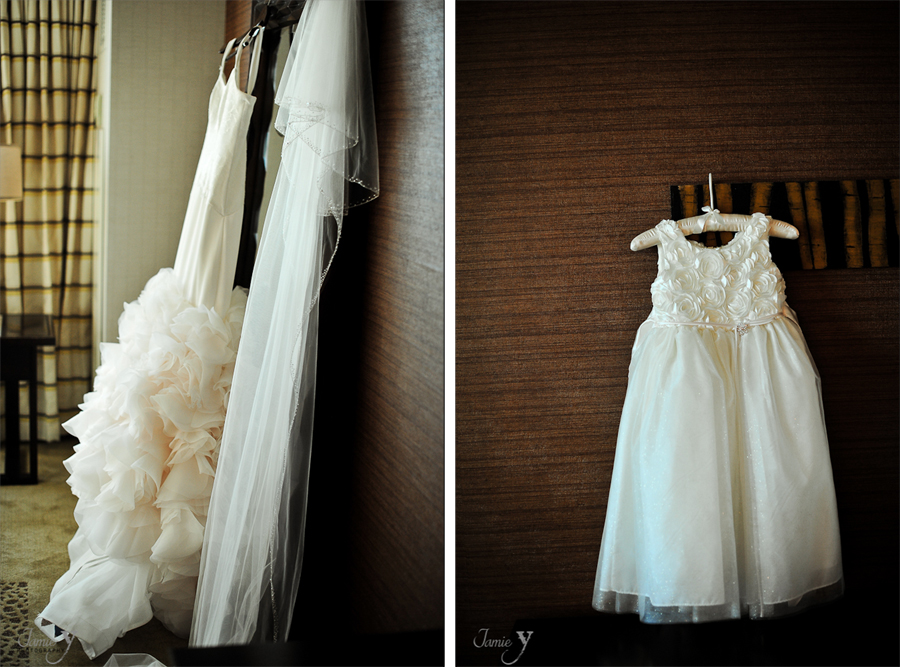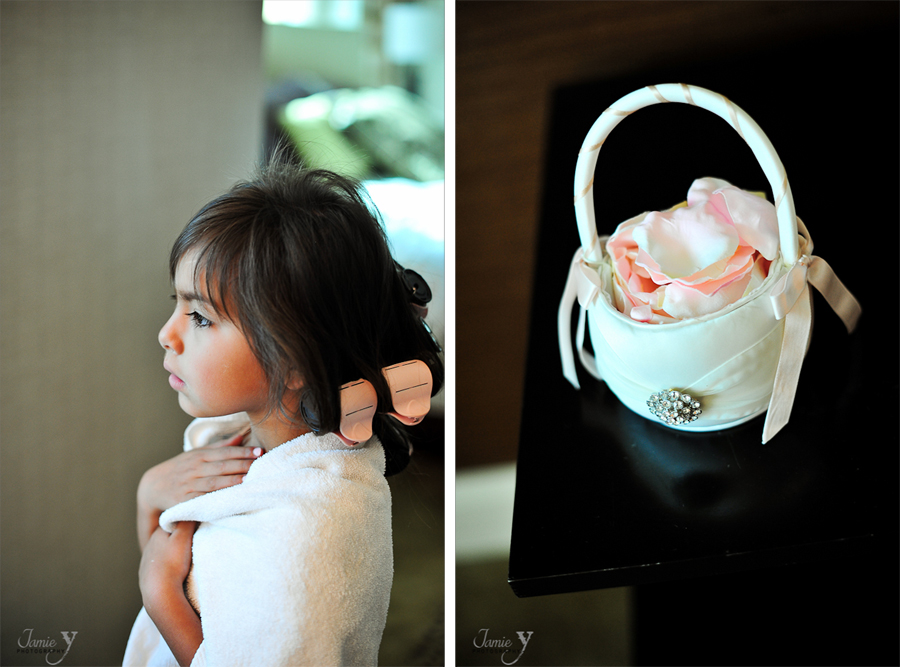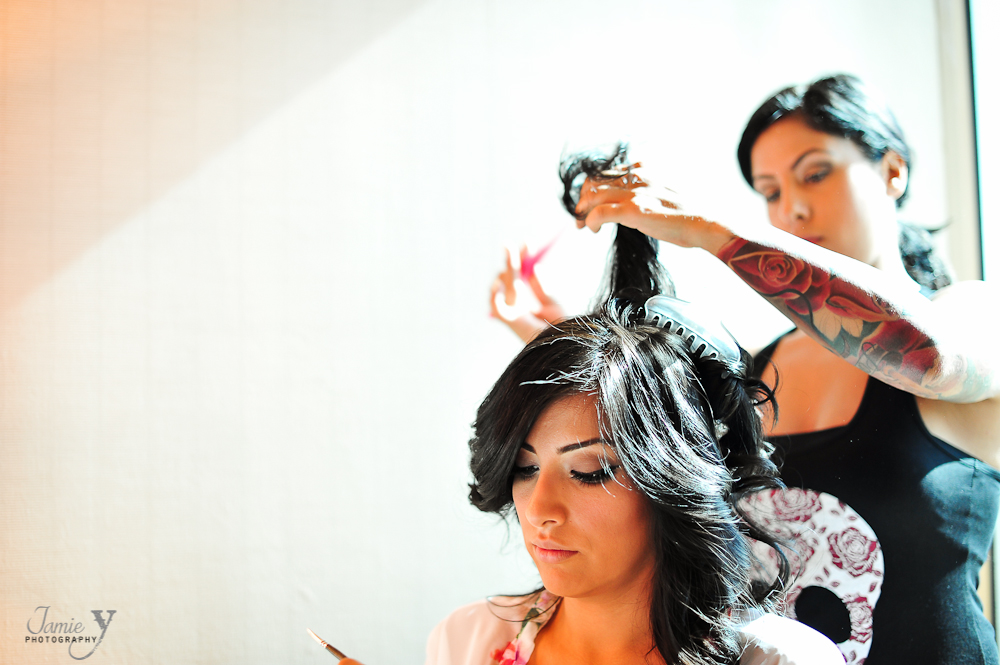 The bride did her own makeup for the big day, she looked flawless.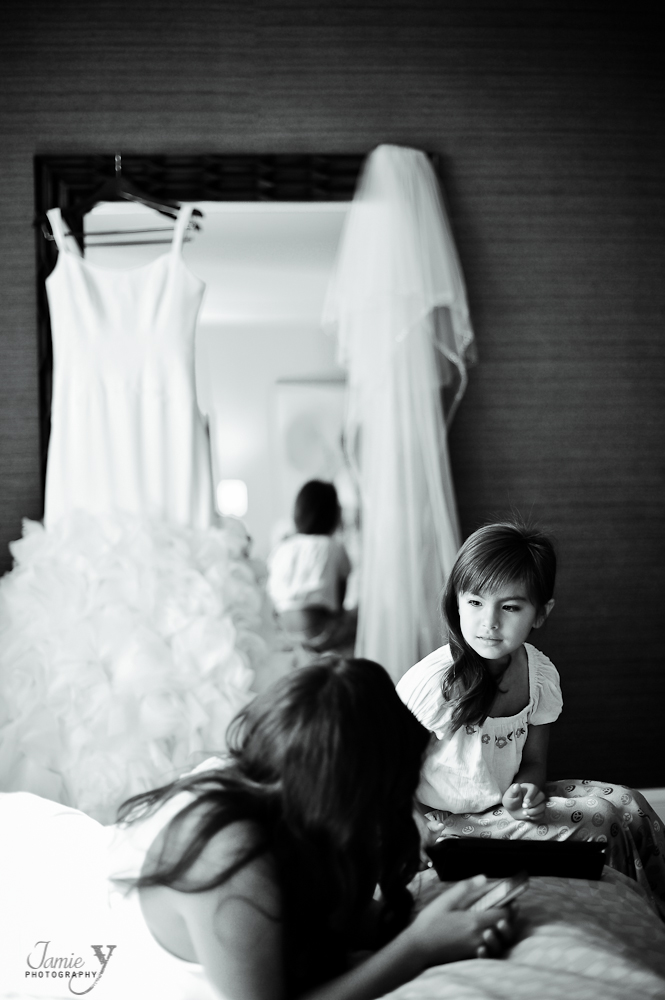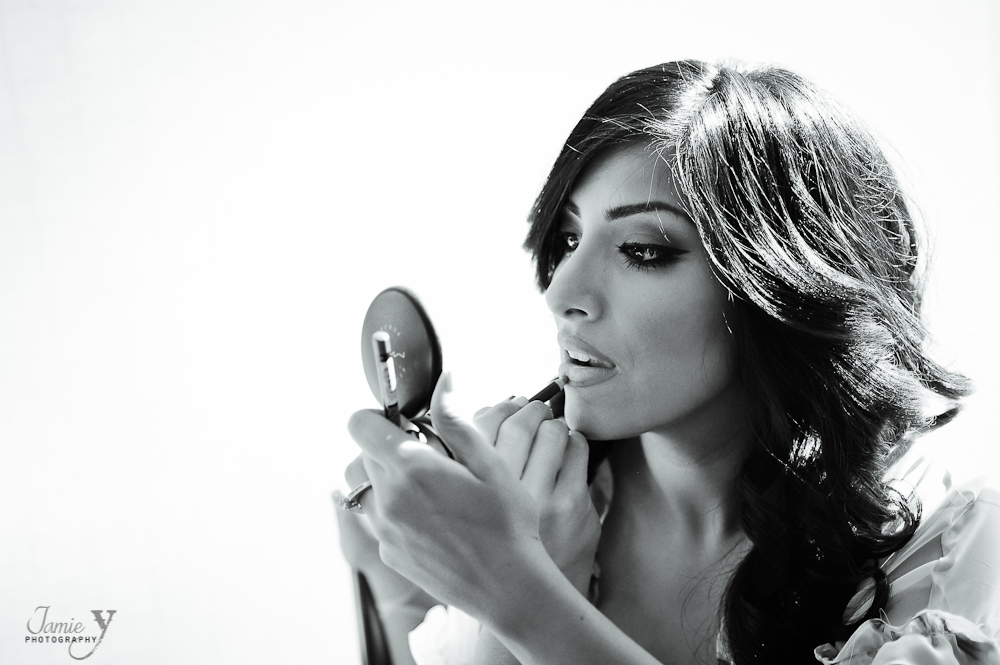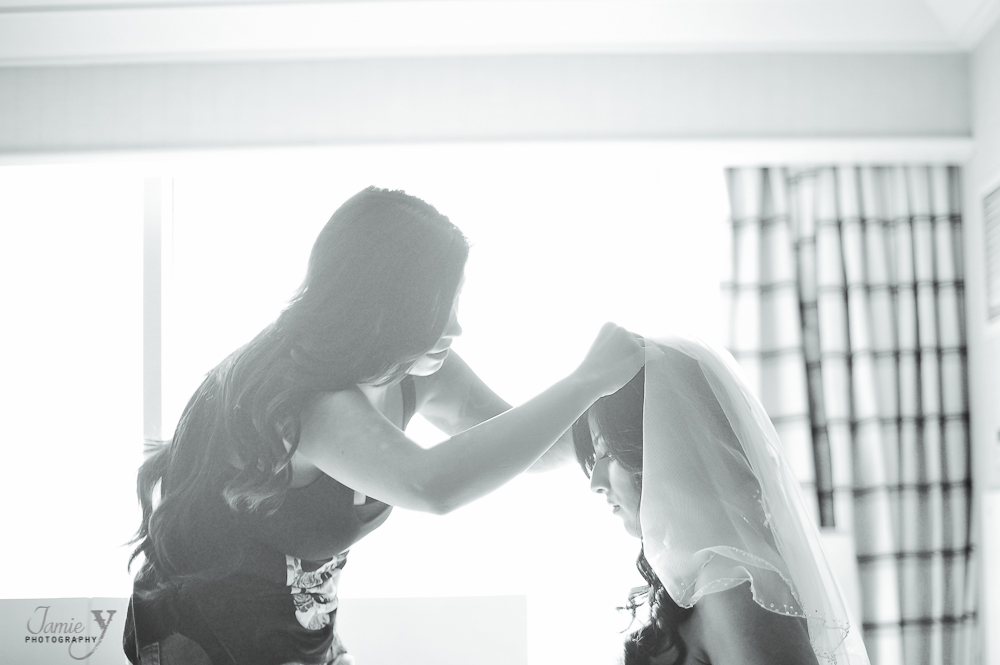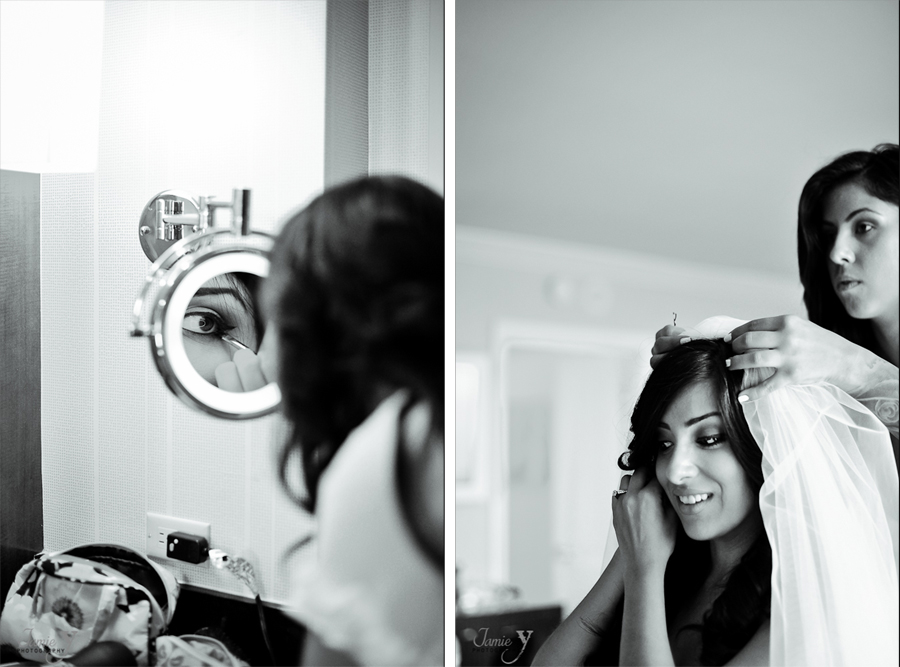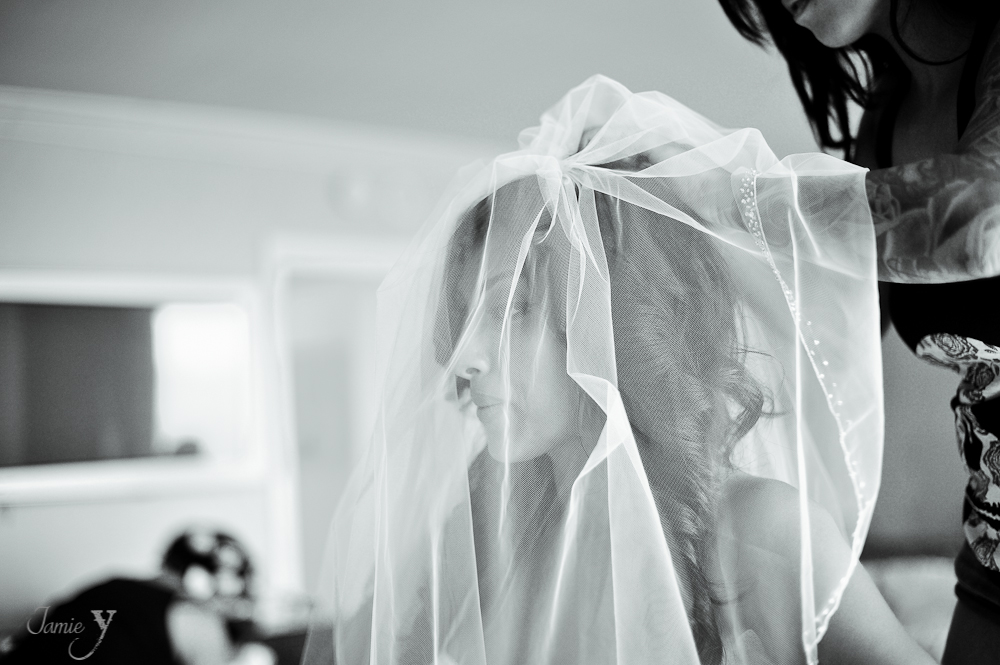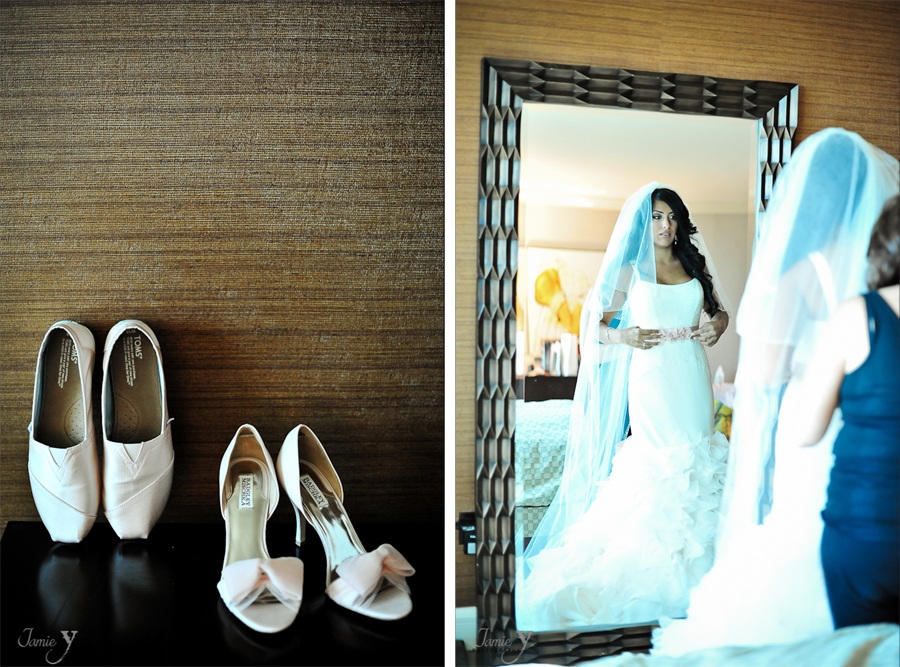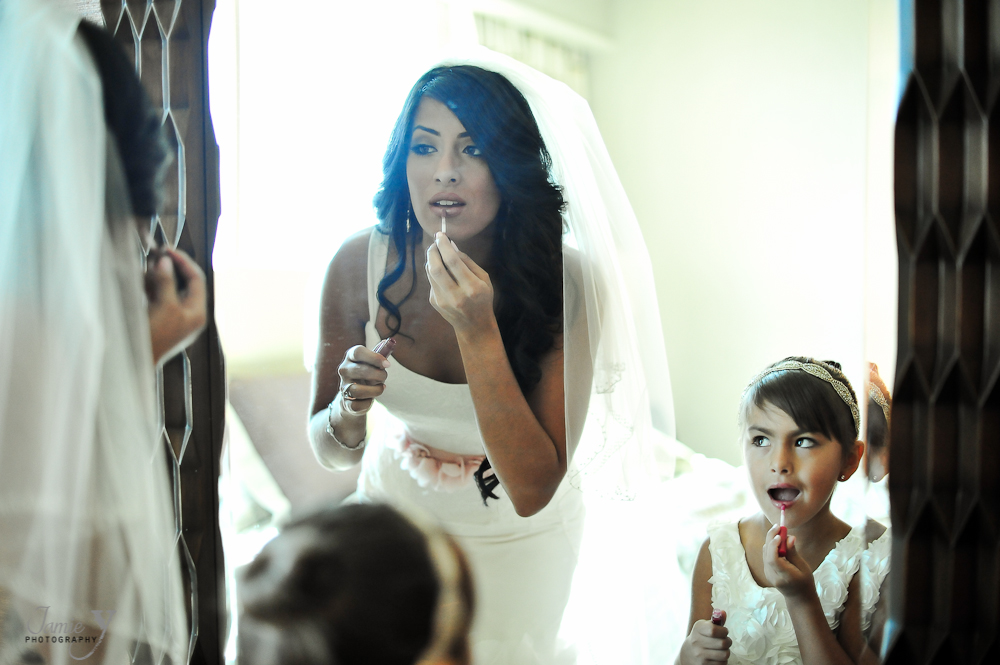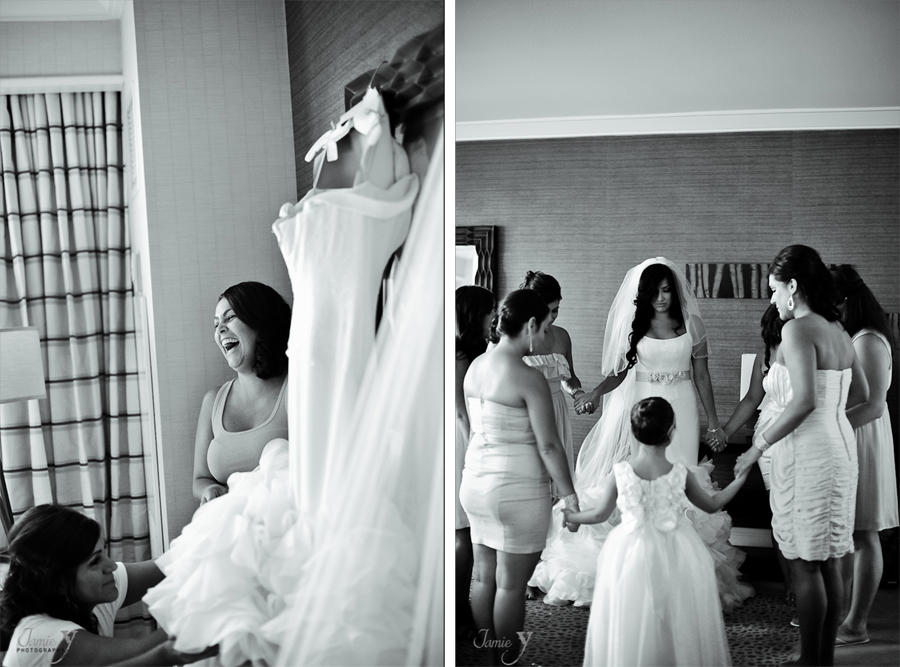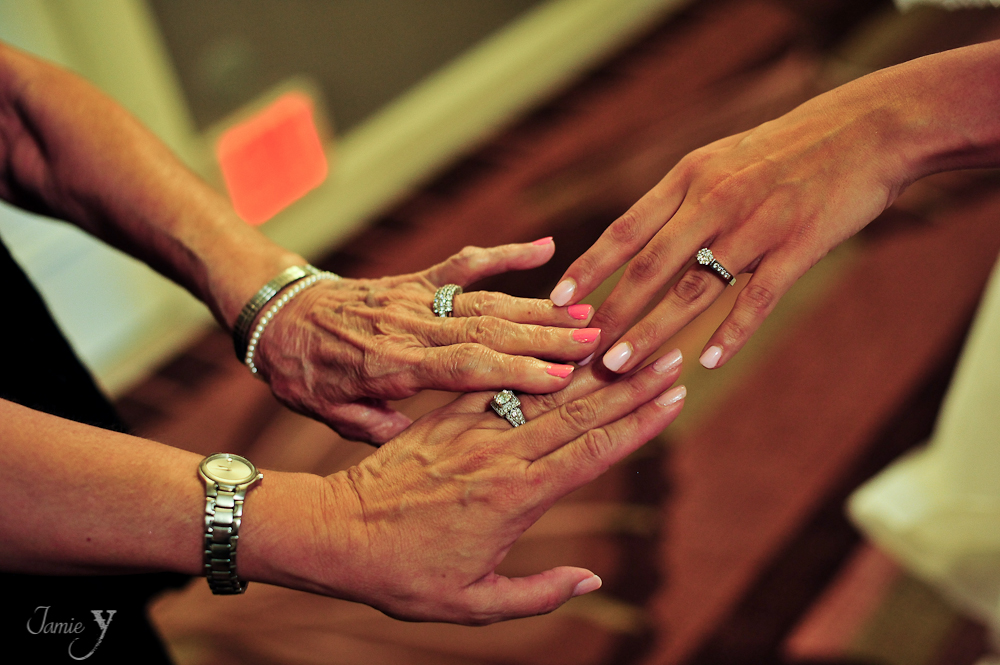 Three generations of wedding rings.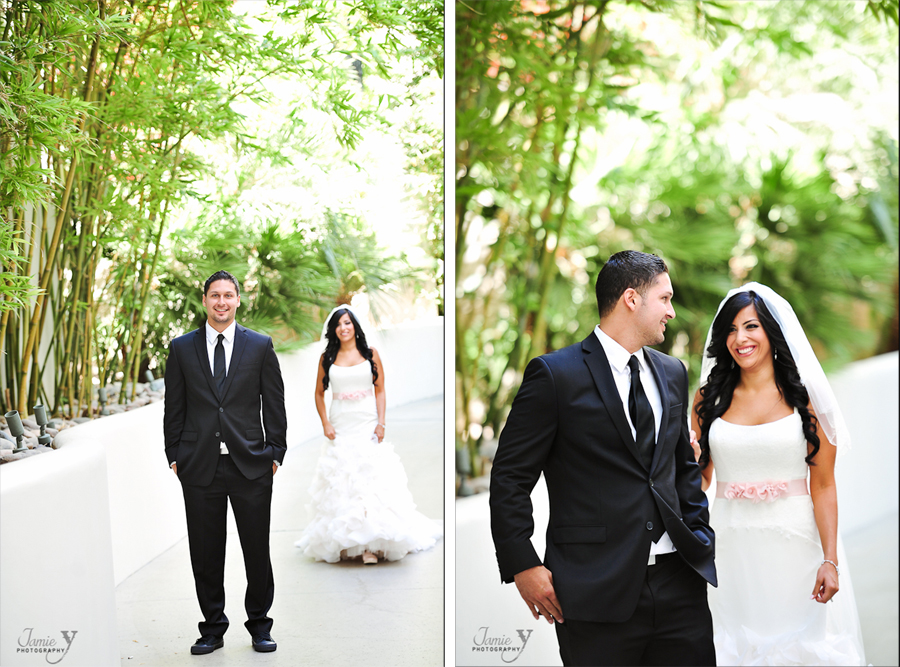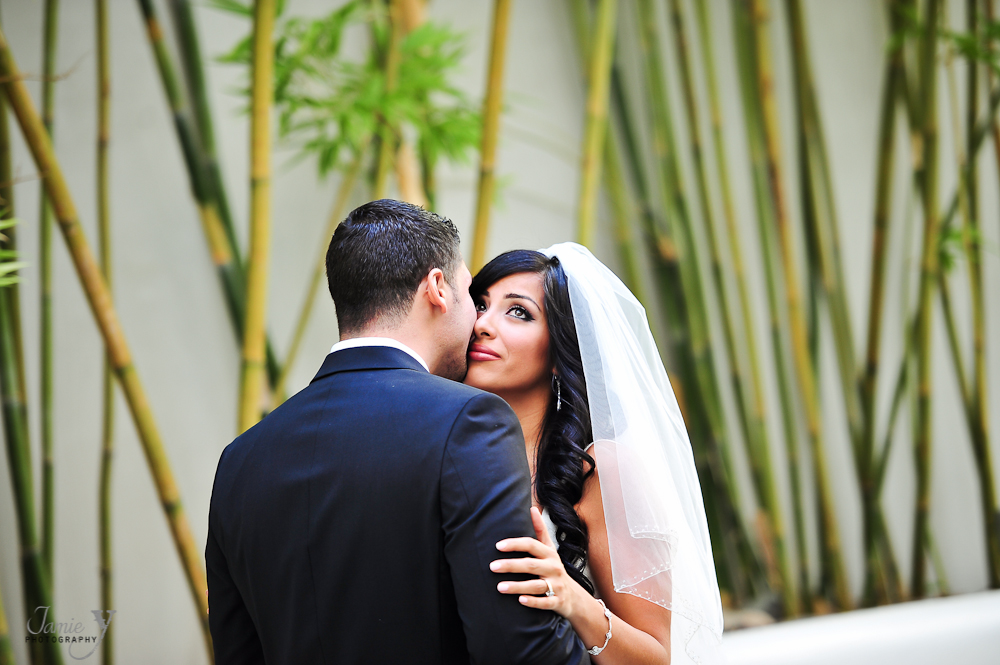 Have I mentioned how much I love first looks?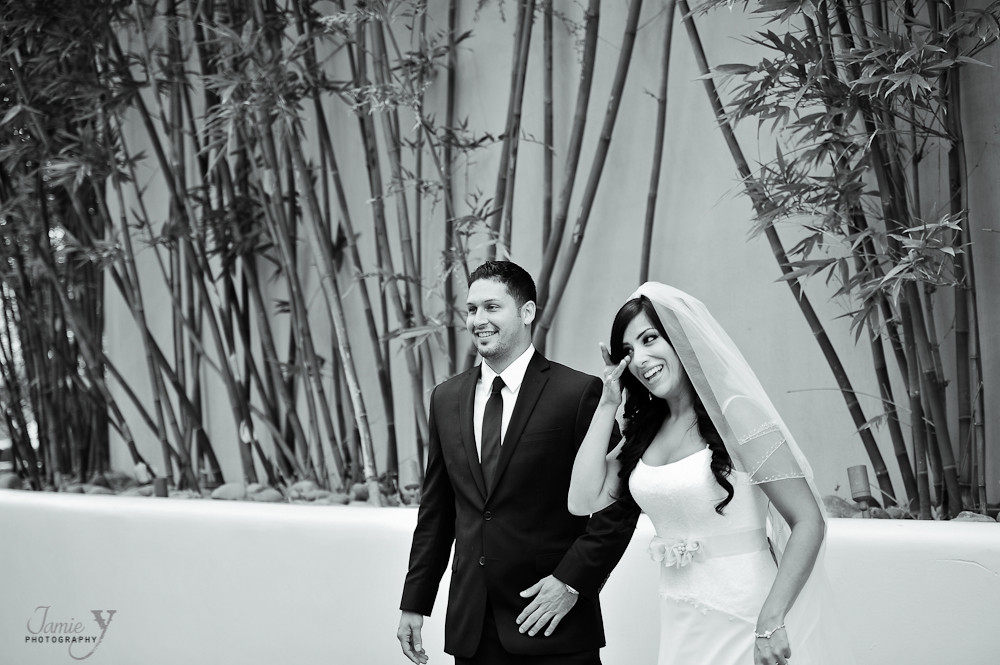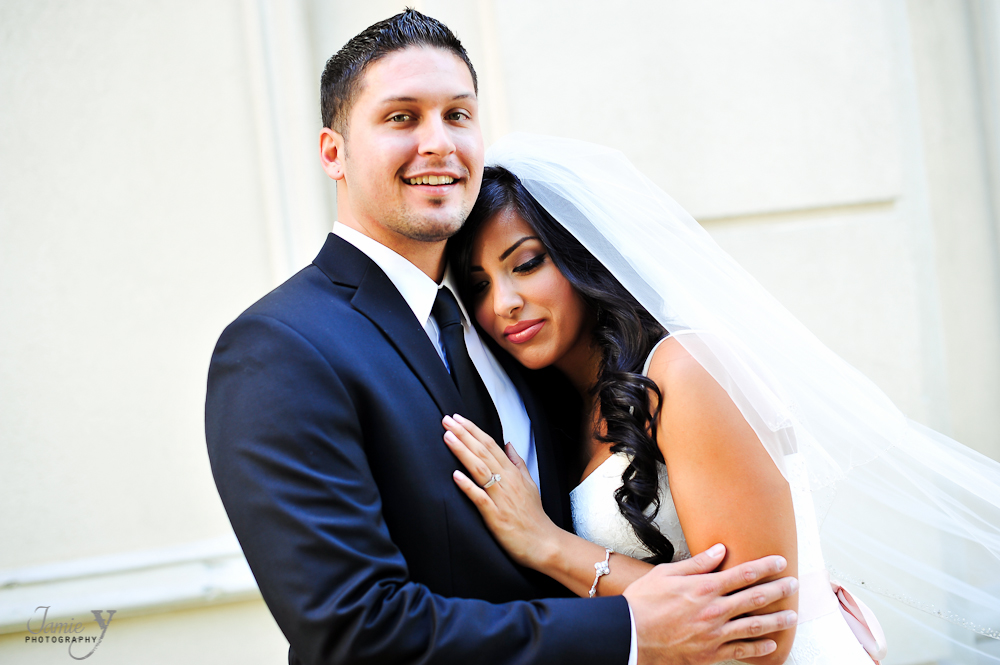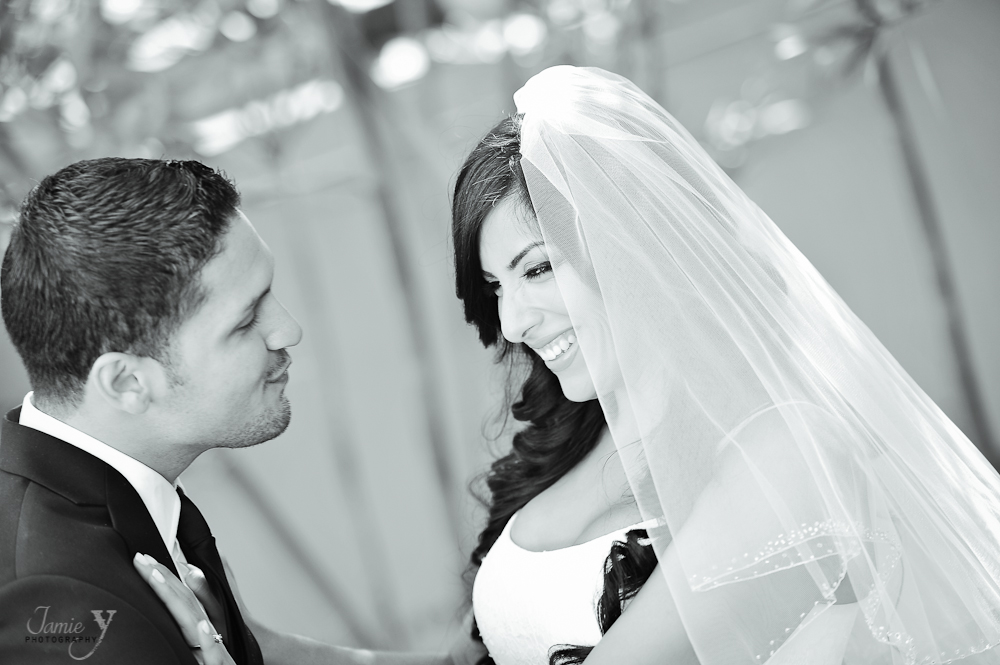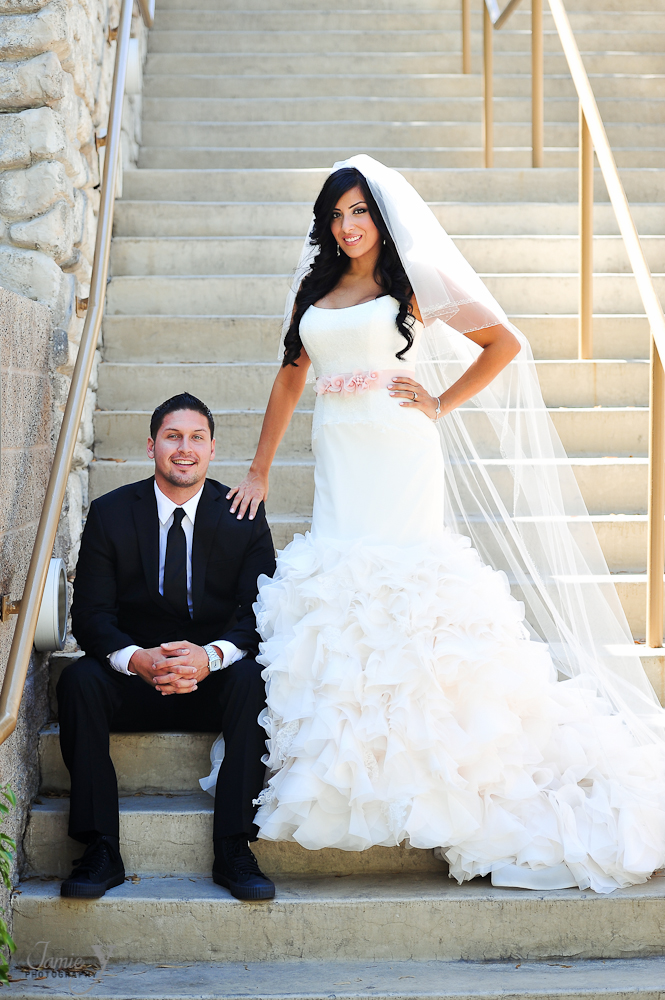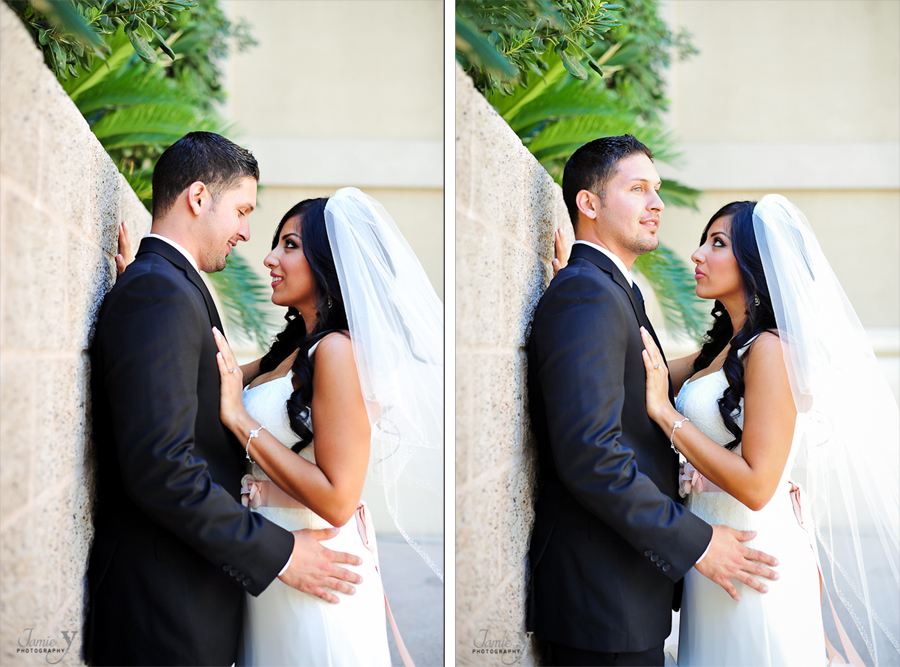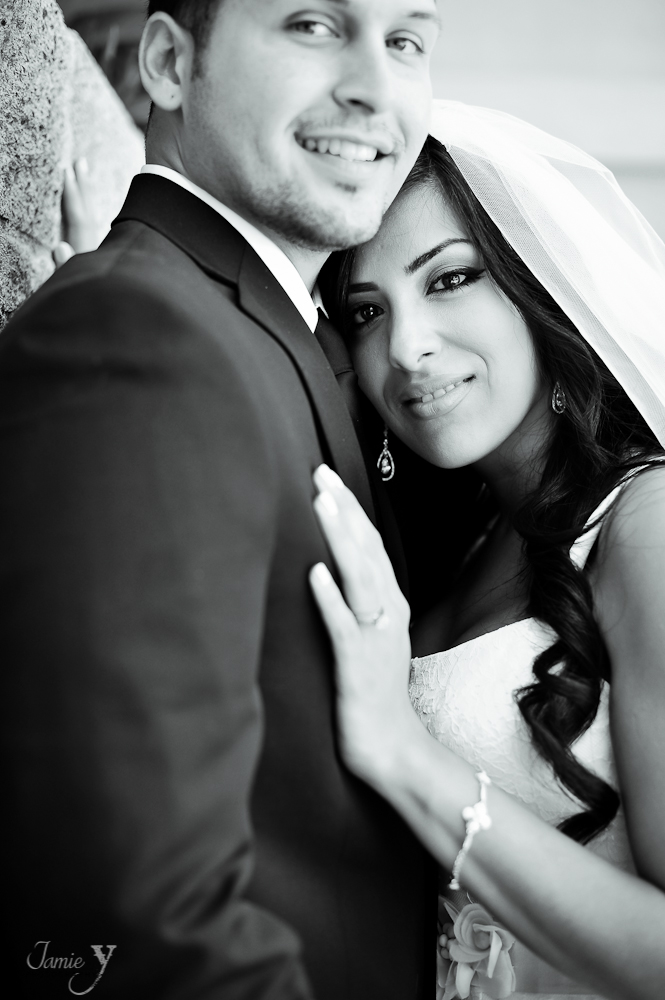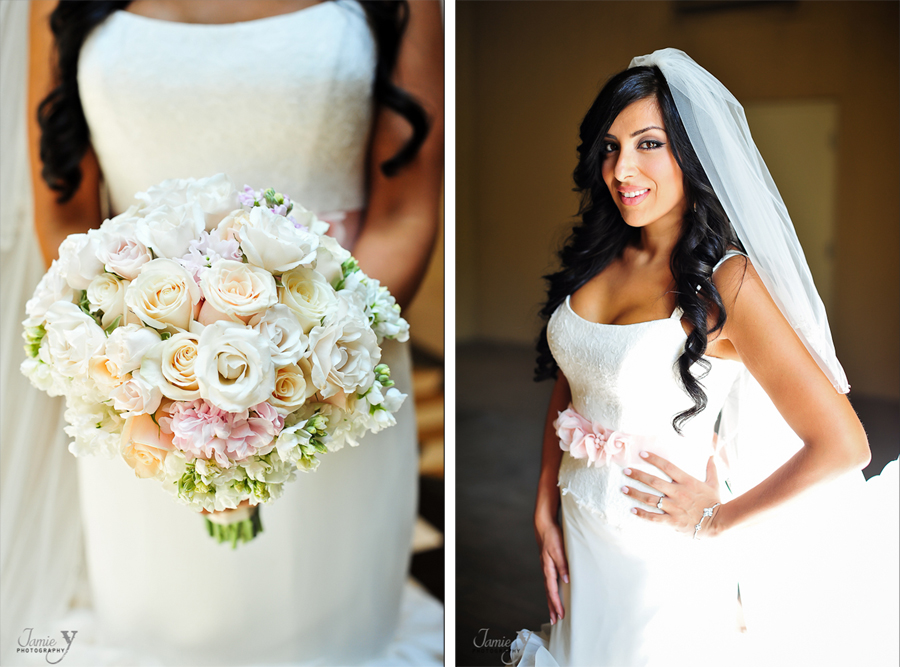 The gorgeous bouquet was provided by the Chapel at Mandalay Bay.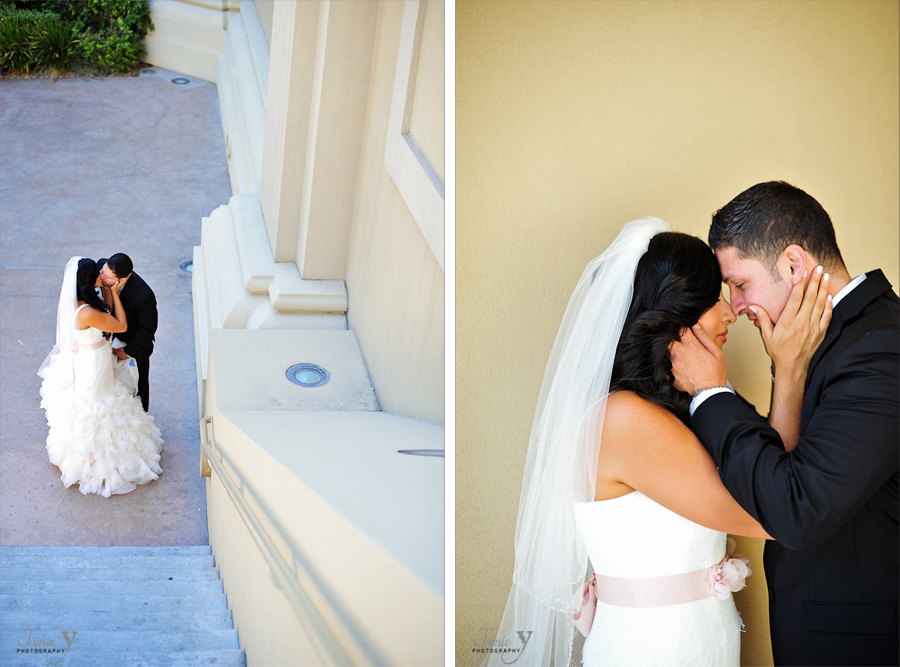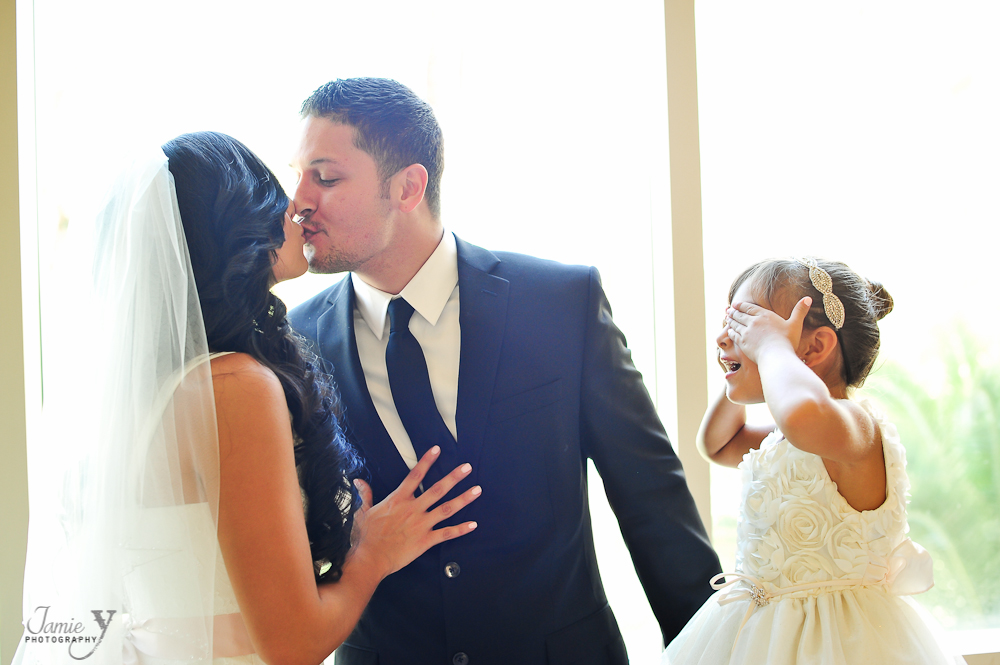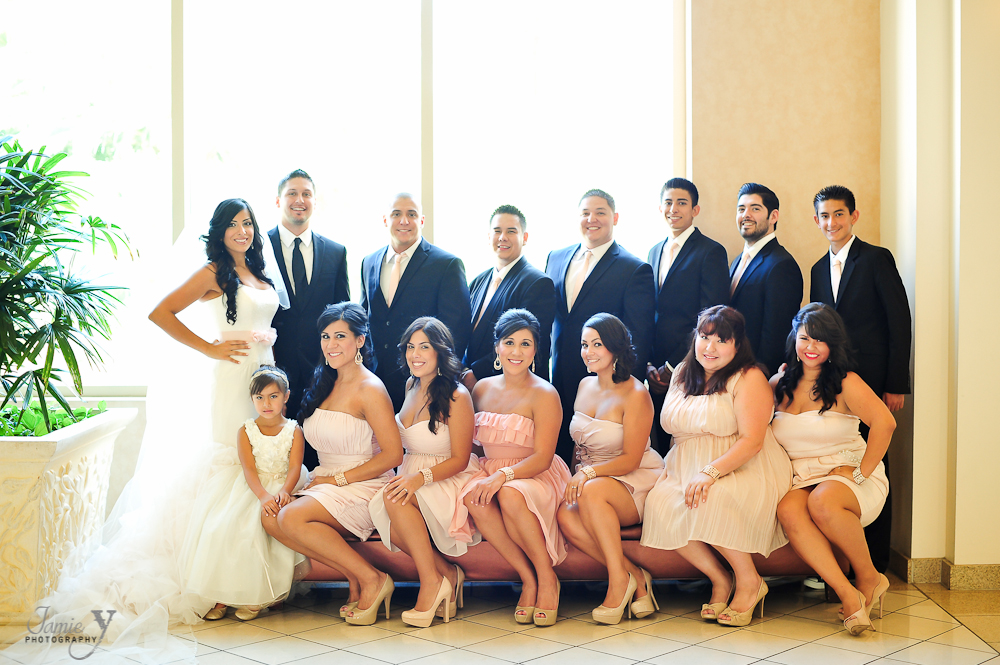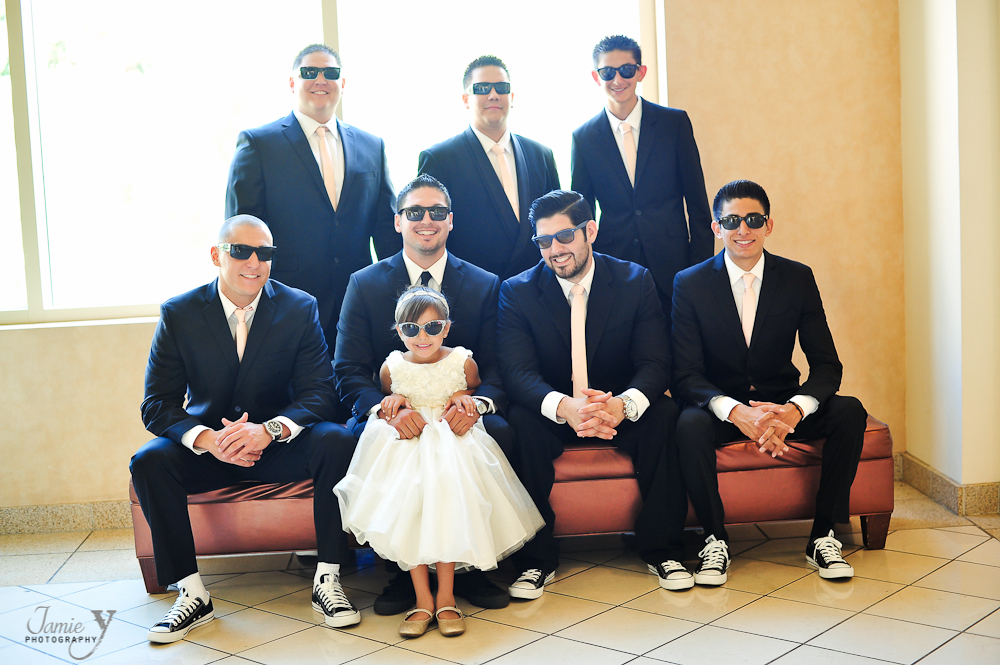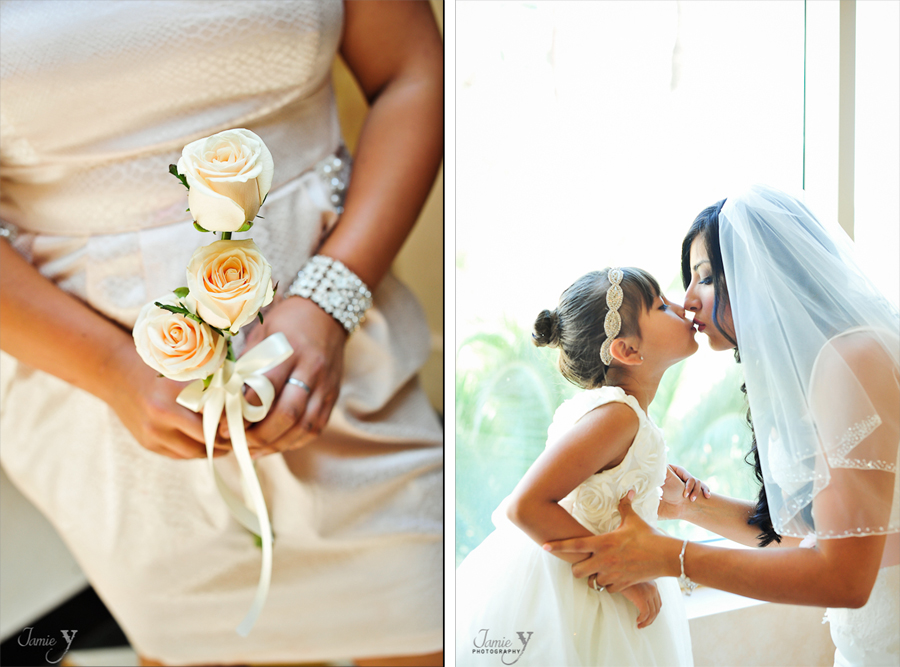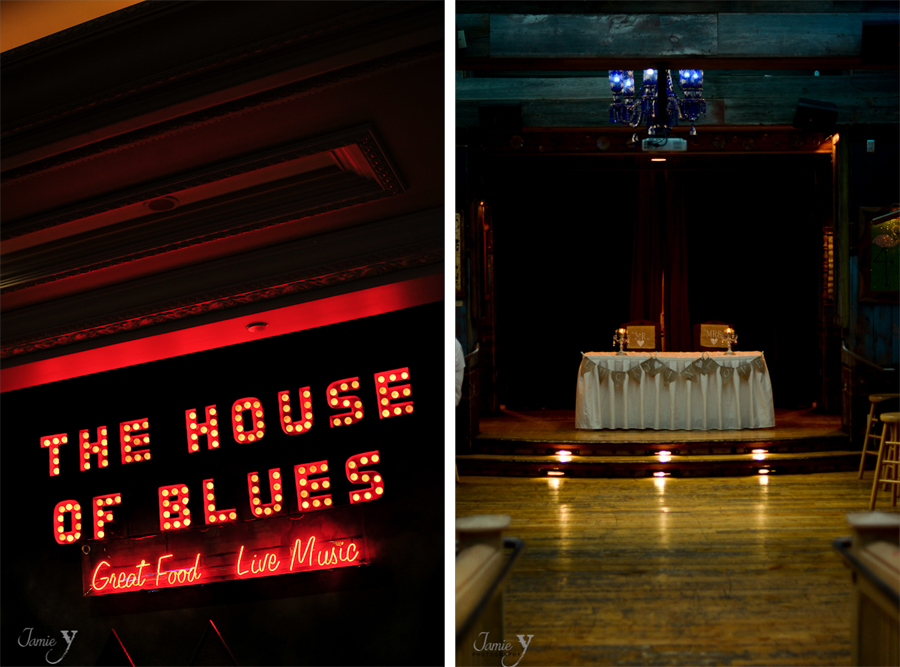 This is the first time I have been to a wedding that was held at the House of Blues.  It is definitely a unique and cool venue for a reception.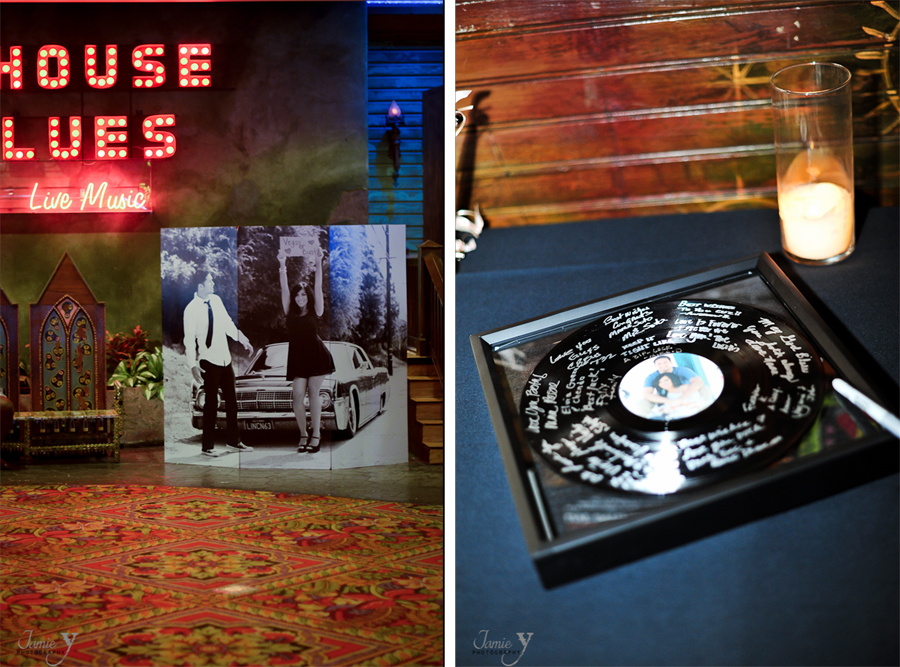 They had a huge life sized print at the entrance to the reception from one of their engagement pictures, guests could pose in front of it for pictures.  Their guest book(s) were also one of the most unique I have seen.  They were LP records with a picture in the middle and guests could sign right on them with metallic markers.  What an awesome idea for a music loving couple.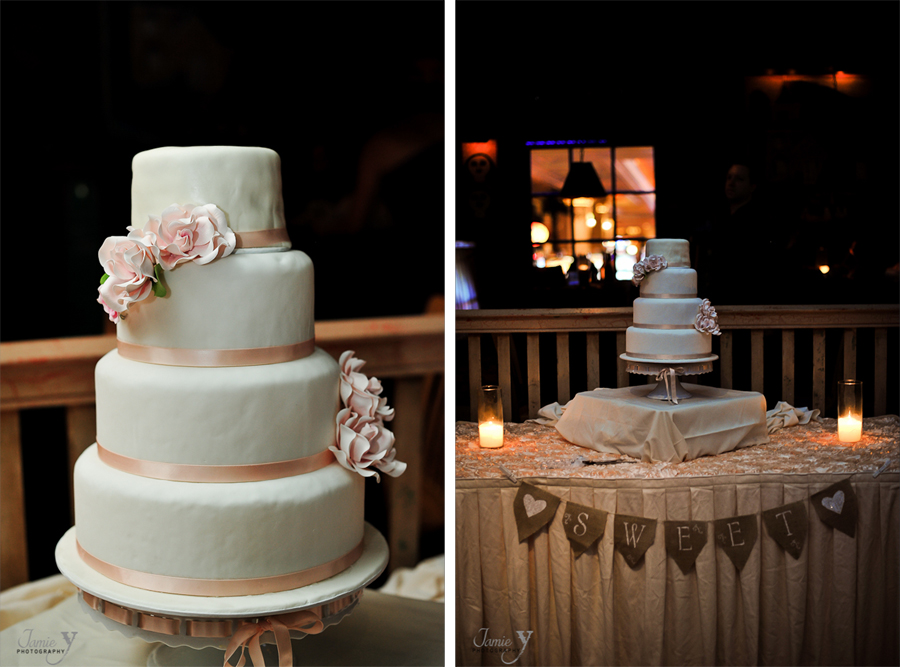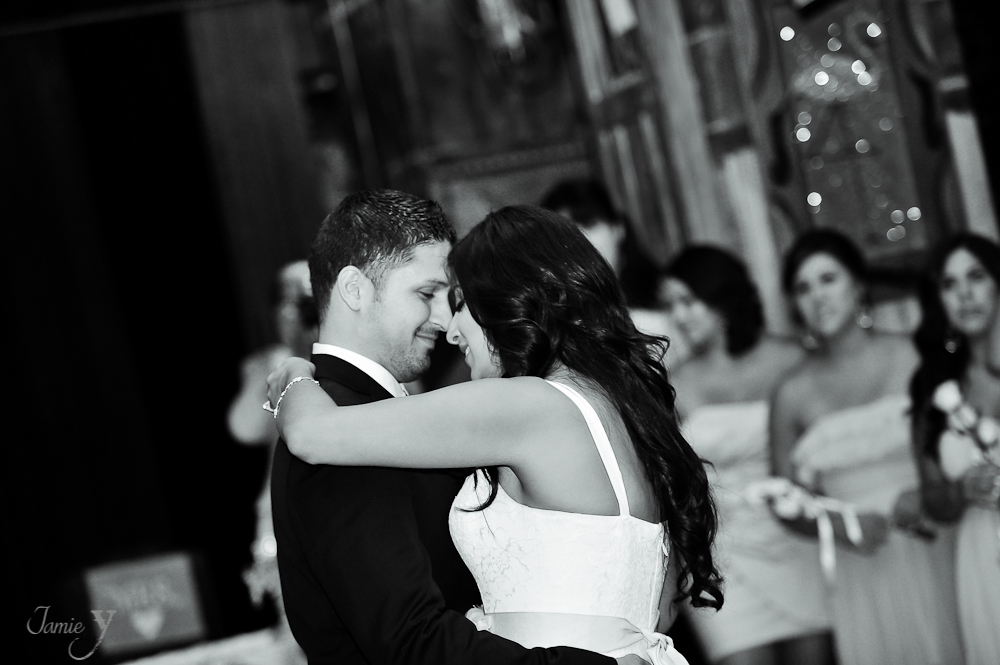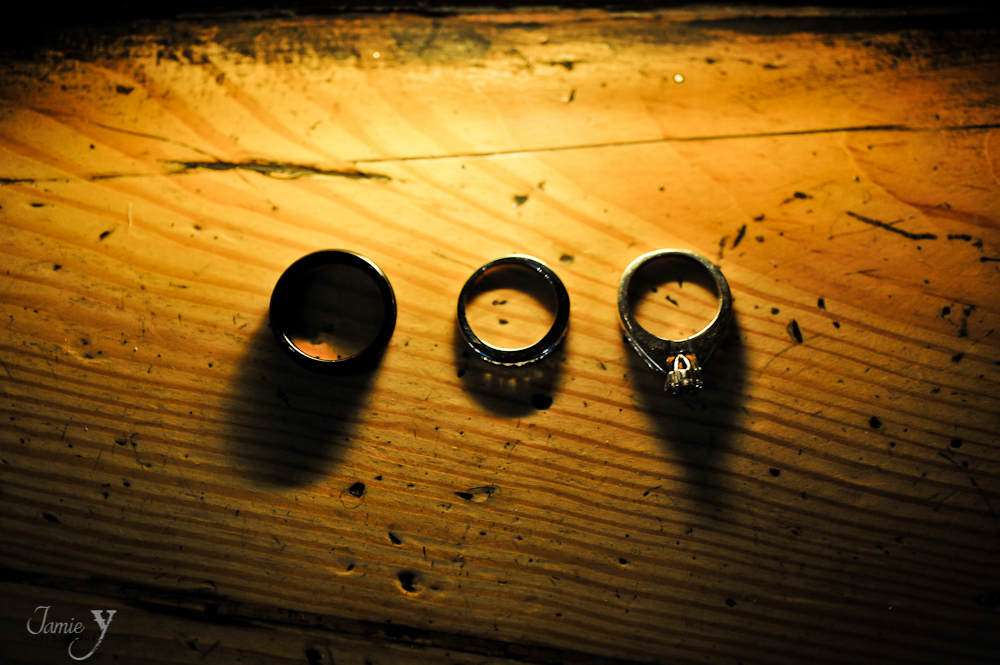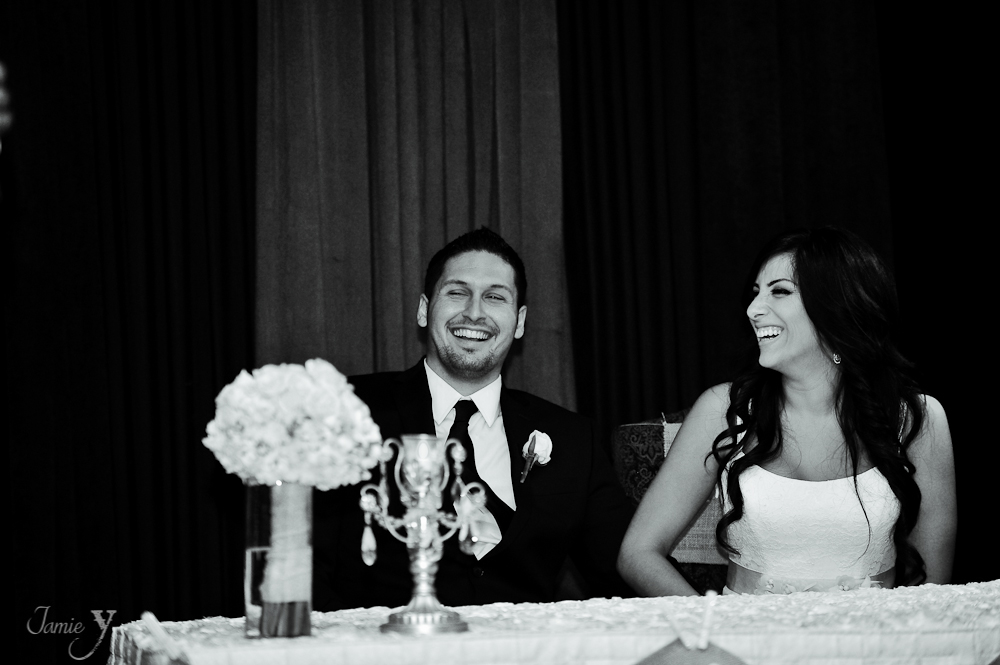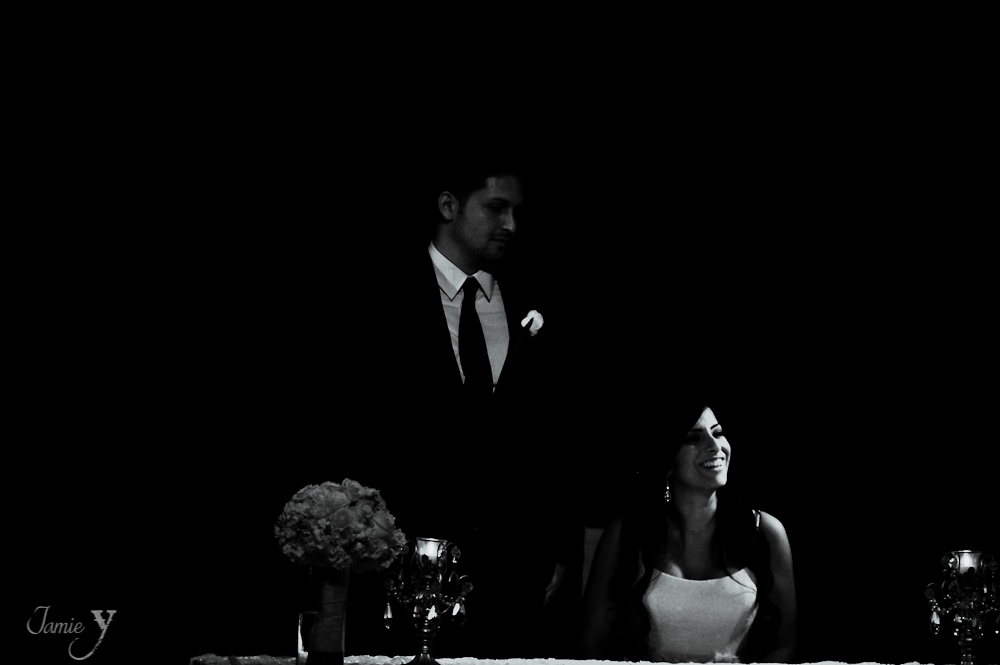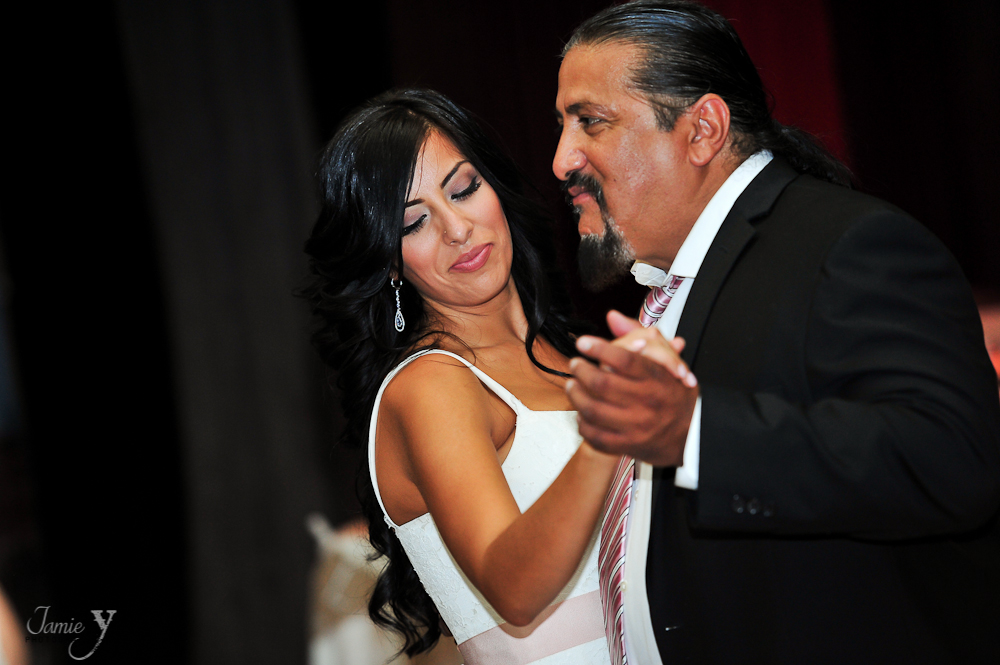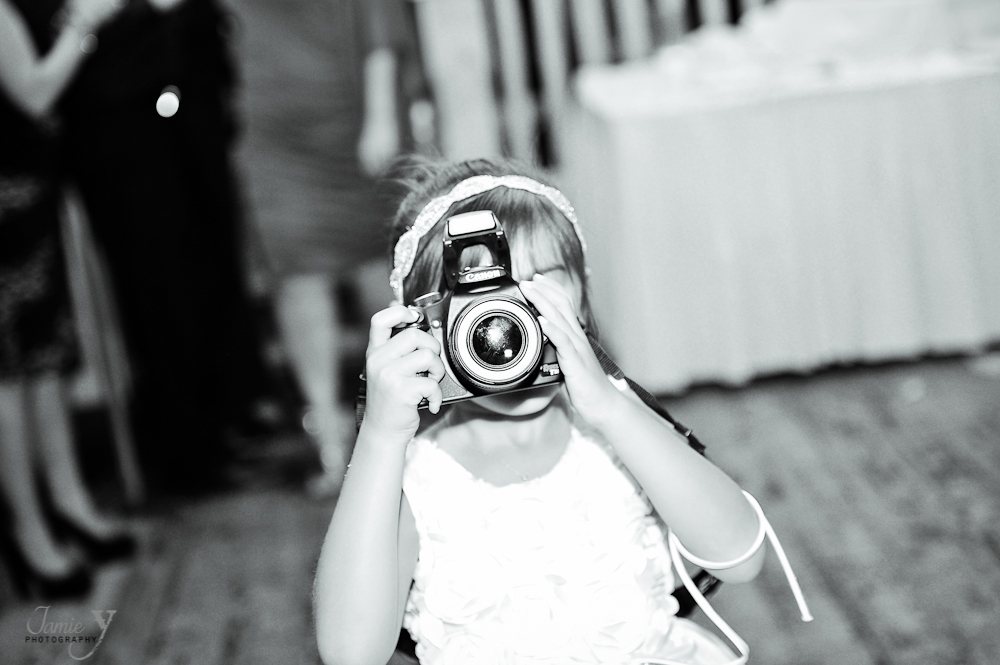 The flower girl even jumped in at the end to take some photographs.
This was such a wonderful wedding to be a part of.  Congratulations Brianna & Anthony!
Special thanks to Jamie for second shooting with me.
To see more from this gorgeous day, watch the video below.
XO-Jamie