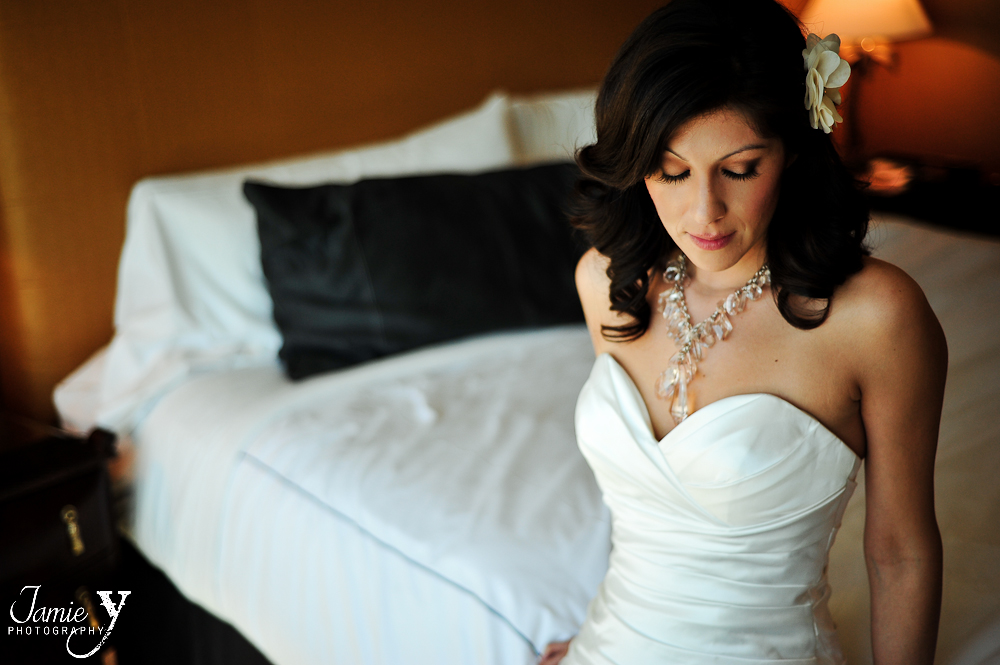 Should you have your wedding photographer there while you are getting ready?  A lot of brides ask themselves this question, especially if they are trying to cut back on the hours they are booking for the wedding day.  My suggestion is absolutely YES you should have your photographer with you in the room as you get ready for your wedding.  This is one of my favorite parts of the whole entire day.  There are so many pictures you can only really get during this time of the day.
Some of my favorite shots of the bride come from right after all her makeup is fresh and her dress has just been put on.  Yes, you can get bridal portraits later on in the day but sometimes there just isn't much time for them.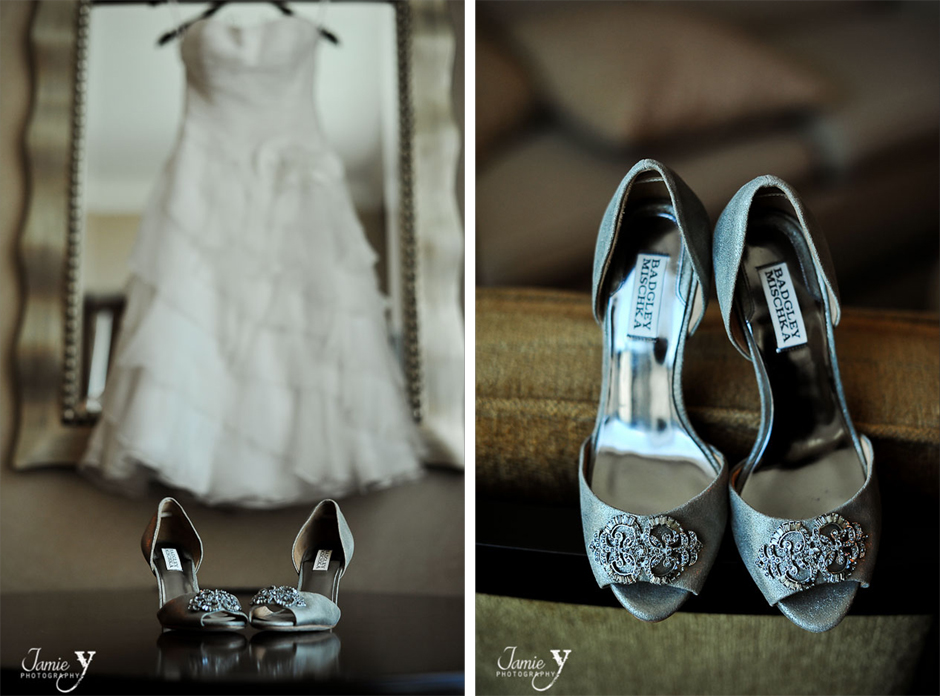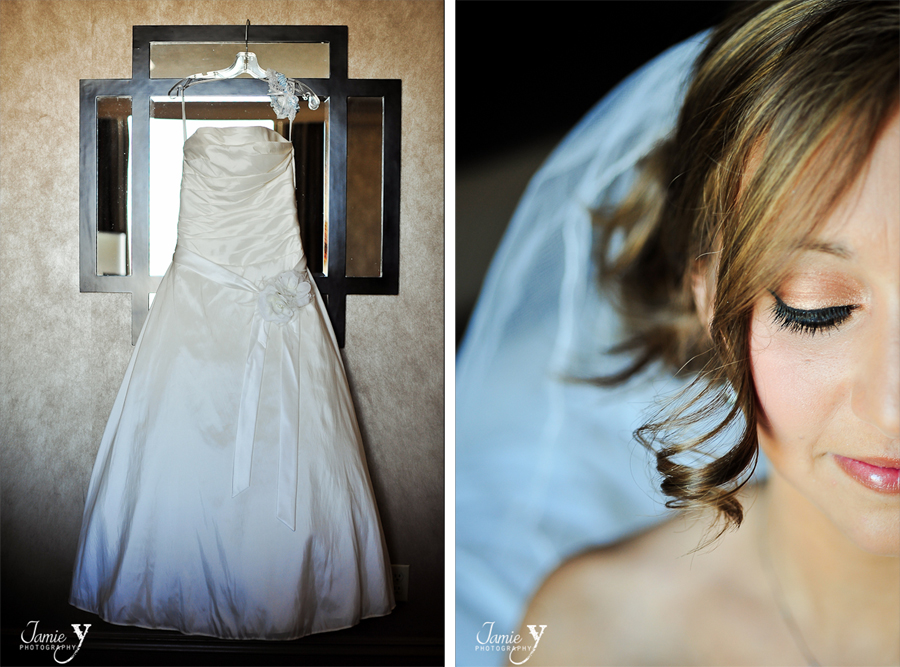 Then there are all those beautiful details that you spent so much time choosing.  Like the gorgeous dress which definitely deserves a picture all on its own.  If you are a shoe girl like me, you probably spent almost as much time picking those perfect shoes.  If your photographer doesn't get to see these items until you are wearing them, there is no way you will be able to get pictures of these details alone, except the shoes which may be dirty by the time you get a chance to photograph them.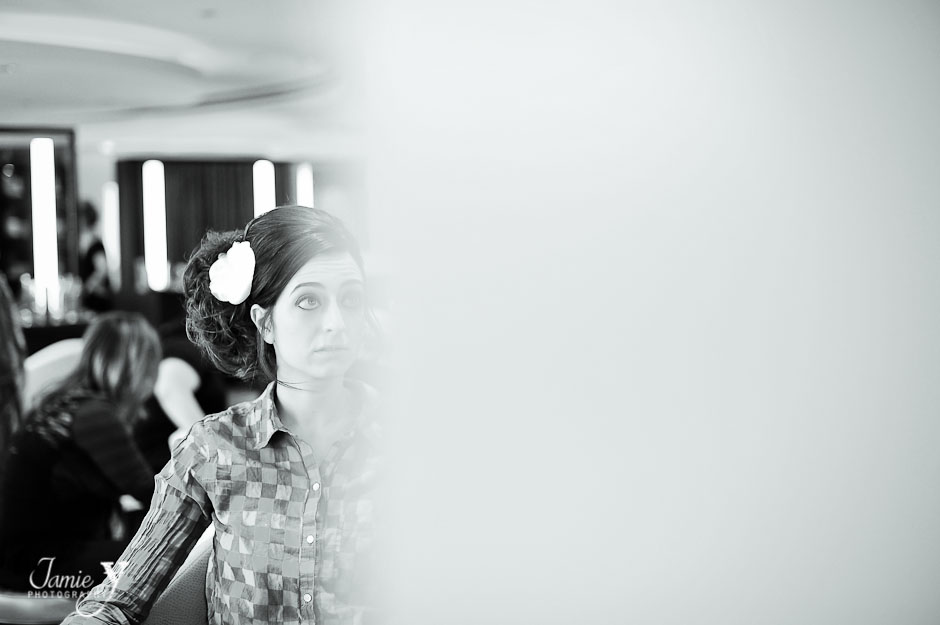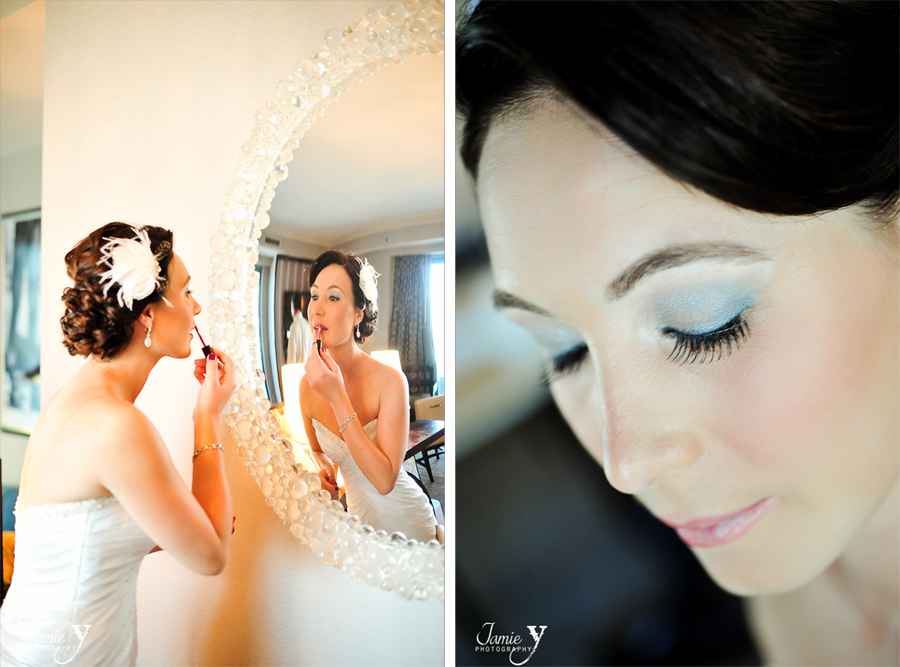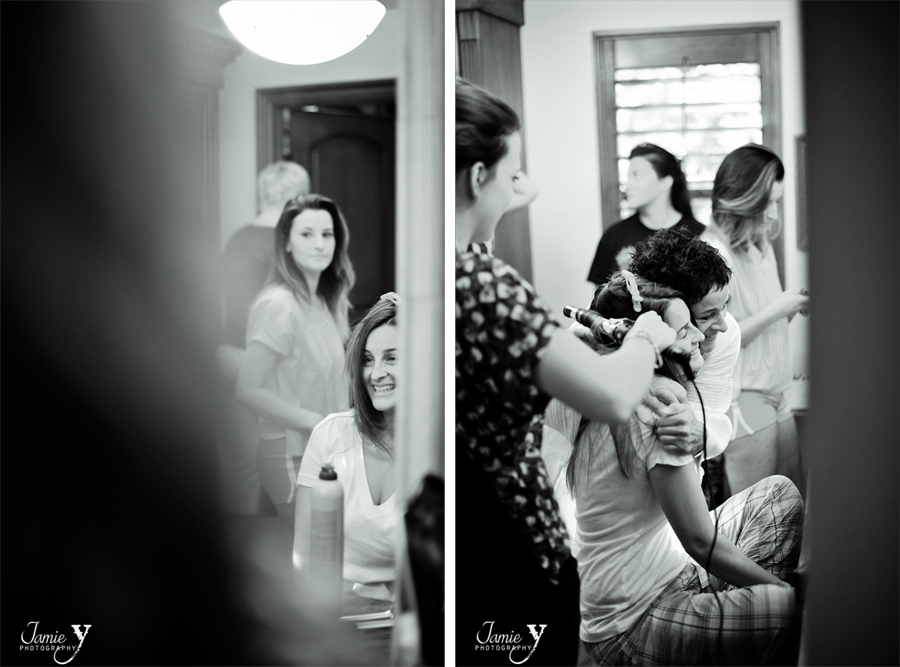 Other special pictures that your photographer can capture during this time is you getting your hair and makeup done.  These photos are important to tell the story of the whole day.  If you plan on getting an album, you will want to tell as much of the story as you can.  Most times the brides girls and female family members are present in the room during the hair and makeup portion of the day.  This is a great chance for your photographer to capture those natural candid moments between you and the special females in your life.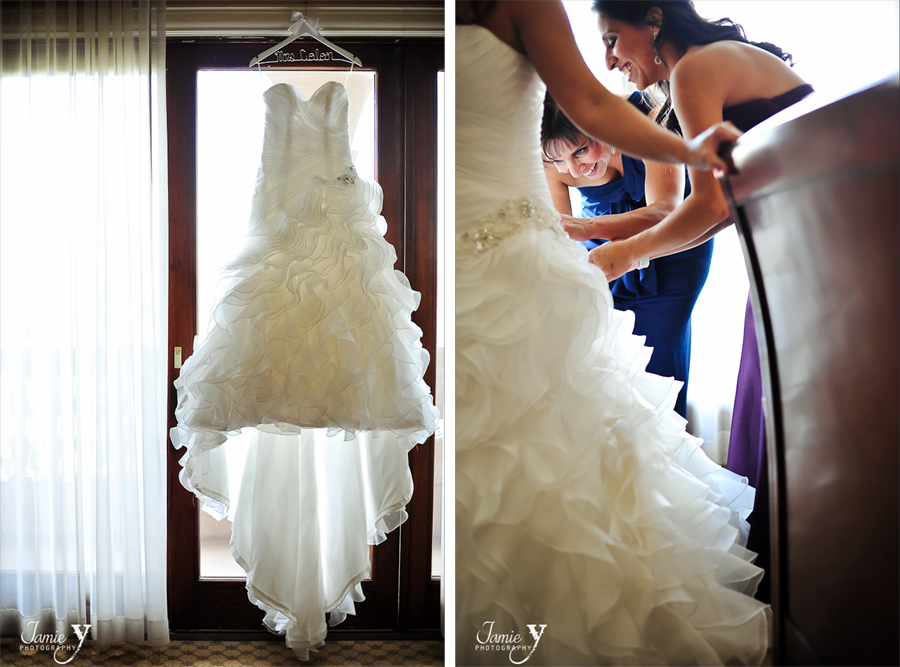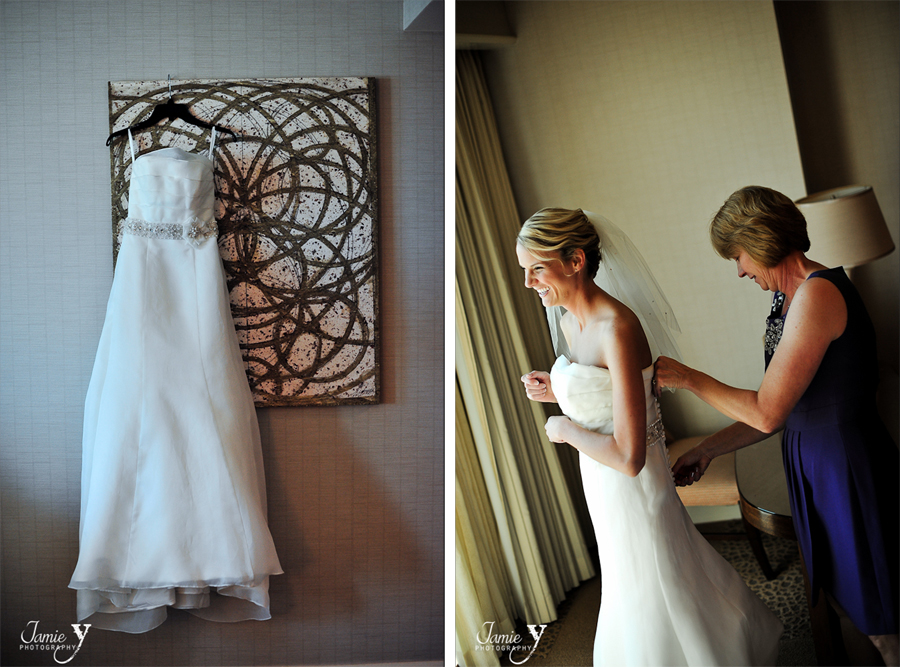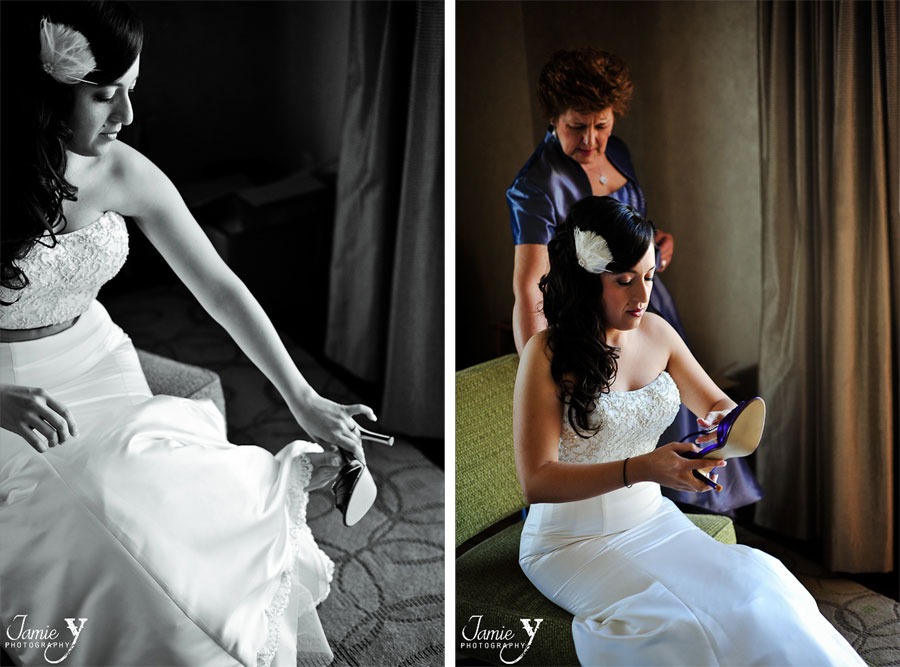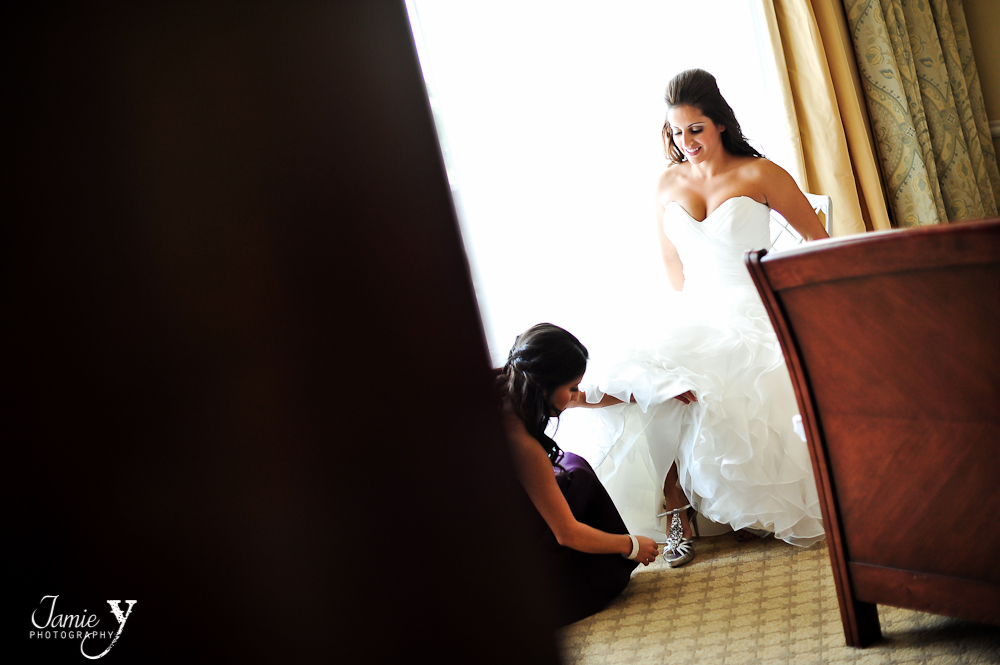 Probably the most important event that will happen while you are getting ready is when you first put on your dress.  Usually you are helped by your mother or maid of honor.  This is a special moment between you and one of the most important women in your life.  Definitley an important picture to have.
When you are making the decision on where you would like to focus the time you have included in your photography package, or just picking how many hours with an a la carte option, I hope this post has shown you the importance of the getting ready portion of your day.  If you plan on making an album or purchasing an album from your wedding photographer, telling the story of the day is what makes these albums so powerful and special.  Having that extra hour to hour and a half of coverage will fill your album with many special photos.
If you are torn between having your photographer present for more time at the end of your reception or having them come for the getting ready part of your wedding, you should go with the getting ready option.  How many dance floor pictures will you be hanging in your home or filling your album with?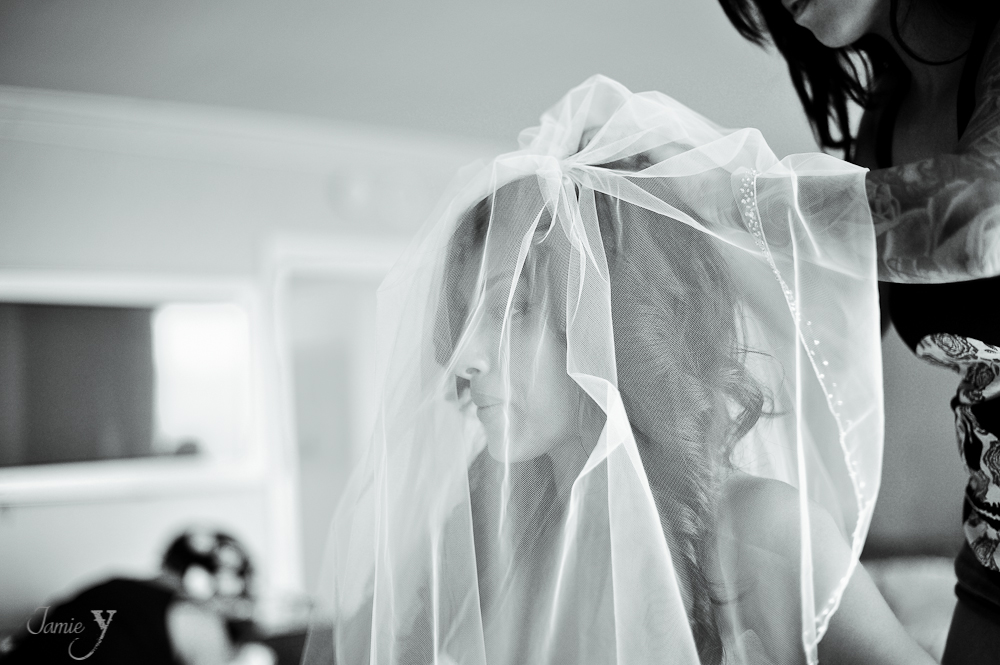 XO-Jamie