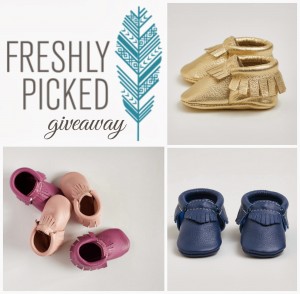 I am so excited to be giving away the cutest baby moccasins on earth!  Freshly Picked Moccasins!
You can pick any color and size you want, even if they are sold out.  I am a little jealous.
One rule is: YOU CANNOT HAVE WON ANOTHER PAIR OF FRESHLY PICKED MOCCASINS IN ANY OTHER CONTEST IN THE LAST 6 MONTHS.
Entering is easy through the Rafflecopter app below.  You have to like my FB page, and the rest is just optional to get even more entries.  The contest starts today and ends on May 7th at 3:00PM EST.
Check out all the cute pairs on the site here.
And just in case you didn't see my cute little guy in his camo pair, here he is again.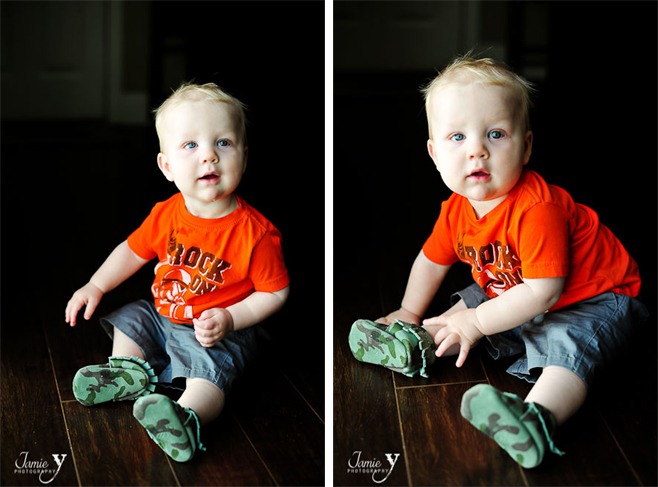 Good Luck!!