As some of you know, I am about to have a baby any day now.  So I have been on maternity leave for a few weeks and haven't been really shooting.  I will be off for about another month so the only new sessions I will be doing will be my very own newborn's photos.  In the next few weeks I plan to do some more informative types of blog posts instead of the usual session posts.  The first post I am sharing with you is some of the features of me and my fabulous clients over the past 4 months.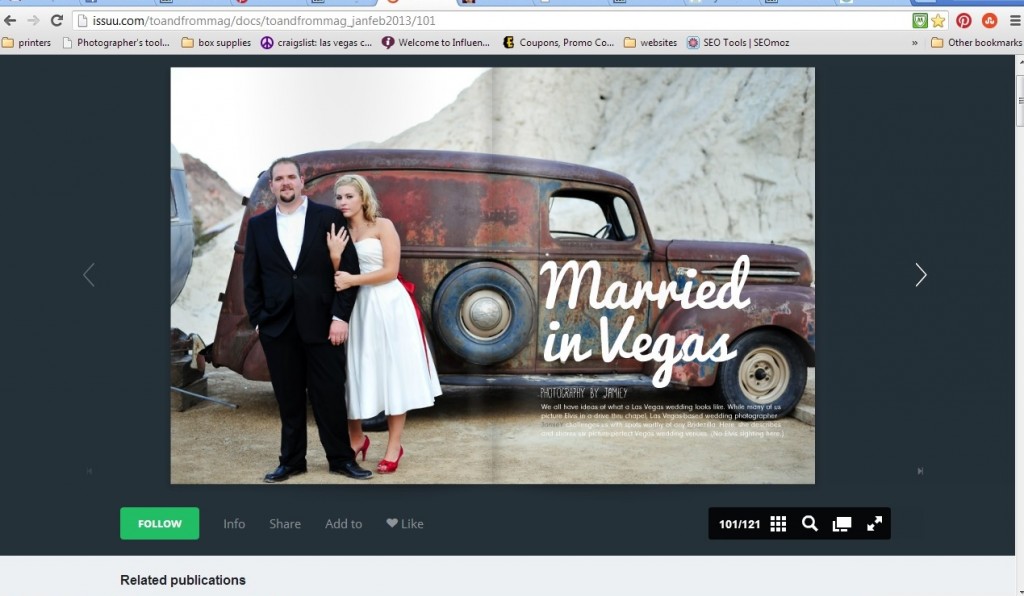 This first feature is one that is super special to me.  It is from an article in To & From Magazine featuring quite a bit of my work and an article on some of my favorite places for weddings in Las Vegas.  You can read the article here and if it doesn't take you to the exact page, I believe the article starts on page 101.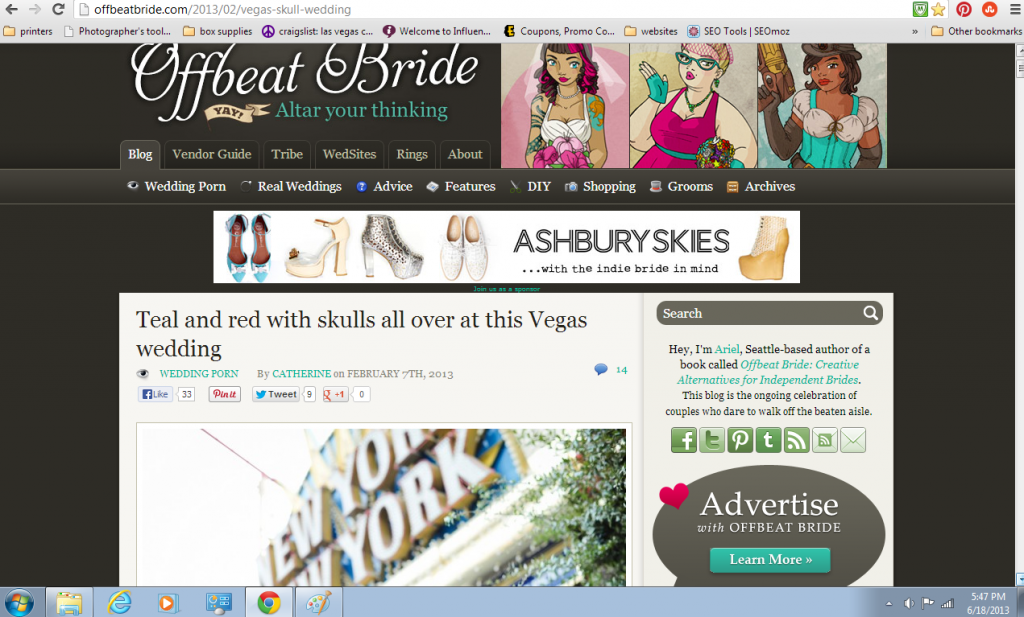 This next feature was from Whisper & Dustin's wedding which was originally posted here.  Their skull wedding was featured on one of my favorite blogs, Offbeat Bride here.  The colors and details and the fabulous couple made this one of my favorite weddings to date.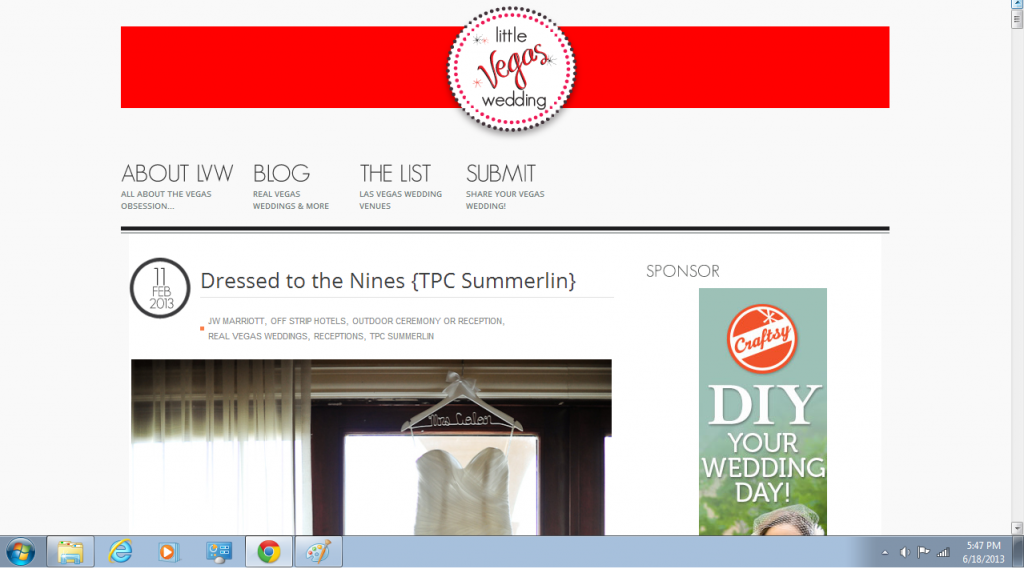 Another of my most favorite weddings was Melissa & Marc's which was held at TPC Summerlin in Las Vegas.  You can view the original post here. This is the second feature for this beautiful wedding.  This feature is from Little Vegas Wedding and can be viewed here.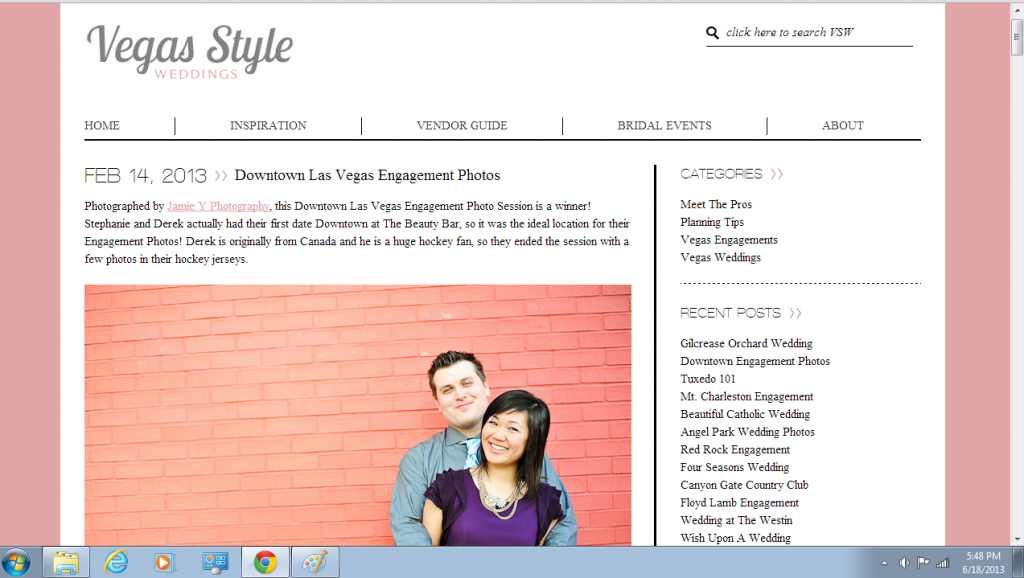 Stephanie & Derek's downtown urban engagement shoot was featured on Vegas Style Weddings.  The original post can be viewed here.
My very first pet photo session with a beautiful blue pitbull named Meadow was featured here on Itty Bitty & Fluffy.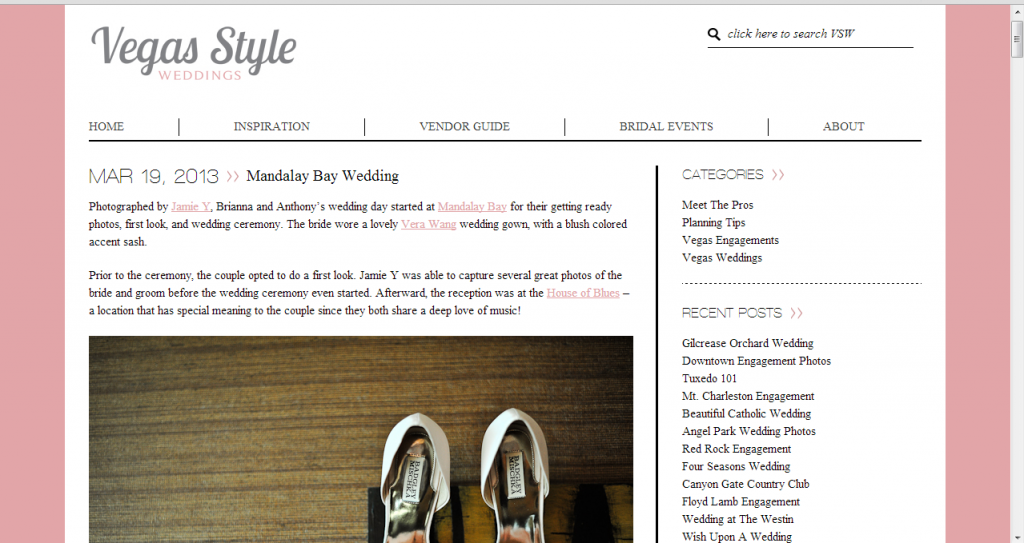 Brianna & Anthony's music themed wedding which was held at Mandalay Bay and House of Blues in Las Vegas was featured on Vegas Style Weddings.  This was such a gorgeous wedding with some pretty unique details and a super hot bride and groom.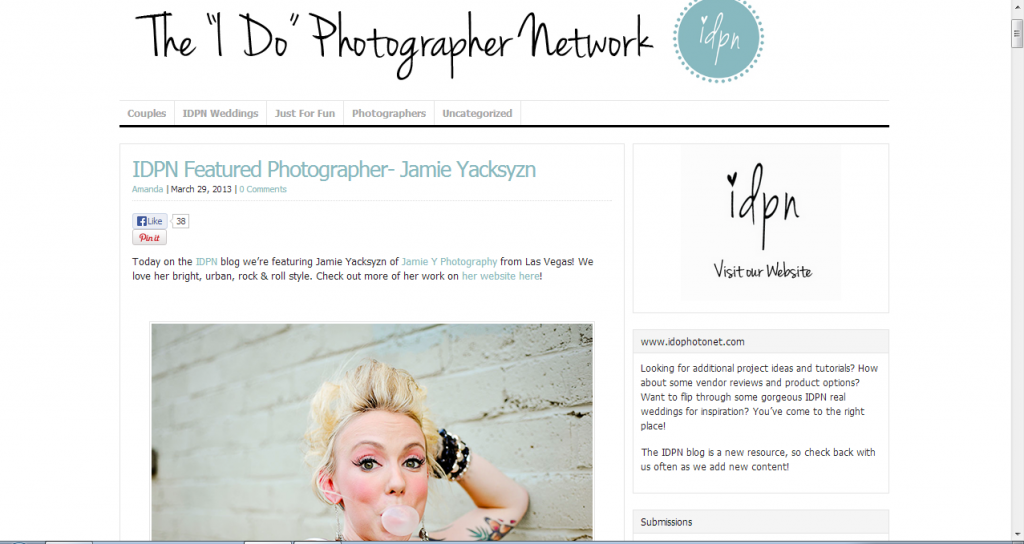 The last feature I am sharing on this post is from the I Do Photographer Network.  It is a small feature on me with a few of my favorite wedding images.
So even though I am on maternity leave I will still be staying up to date with blog posts as much as possible.  Stay tuned for some special newborn pictures hopefully coming real soon.
XO-Jamie