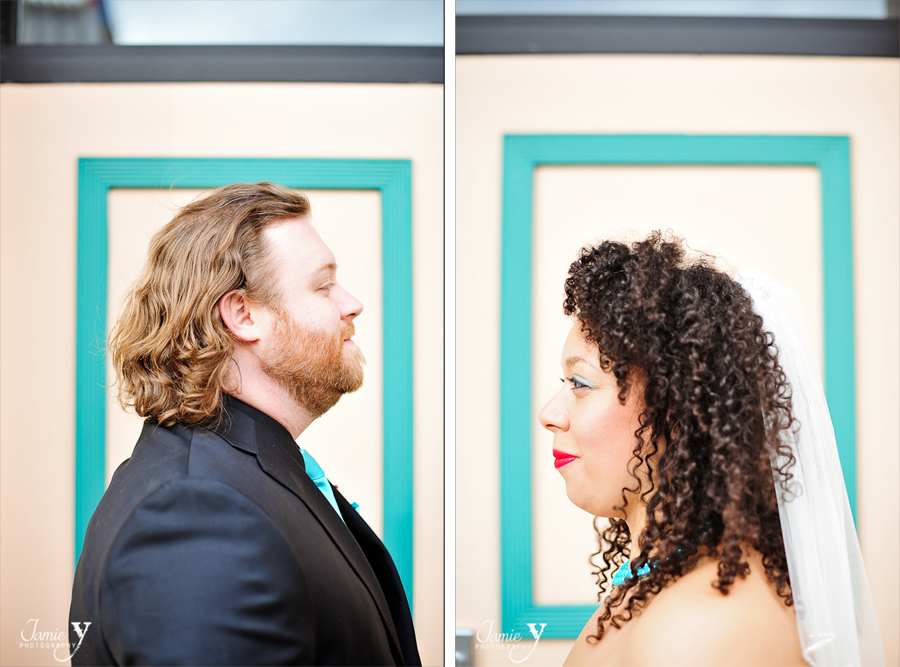 Whisper & Dustin were married this month on the popular date of 12/12/12 in Las Vegas.  The day started with an intimate first look on the bride in front of the New York New York hotel and casino.  Whisper was a beaming bride and the turquoise and red colors for her wedding accents looked beautiful on her and her makeup matched to perfection.  The bride and her bridesmaids had skulls on their flowers, bracelets, and earrings.  The groom and his men also had skulls.  All of the guests got an adorable turquoise skull pin.  The flowers were absolutely amazing and made out of paper from Dragonfly Expressions!
We spent some time around the hotel grabbing some portraits of the happy couple before their ceremony later that day.  The ceremony took place at the Stratosphere, way up high, with a view of the whole city.  I met up with them later in the evening for their reception which was held at the classic old Vegas restaurant The Peppermill.  There were amazing cupcakes with skulls of course and on their special cake it said "Peace, Love, Skulls".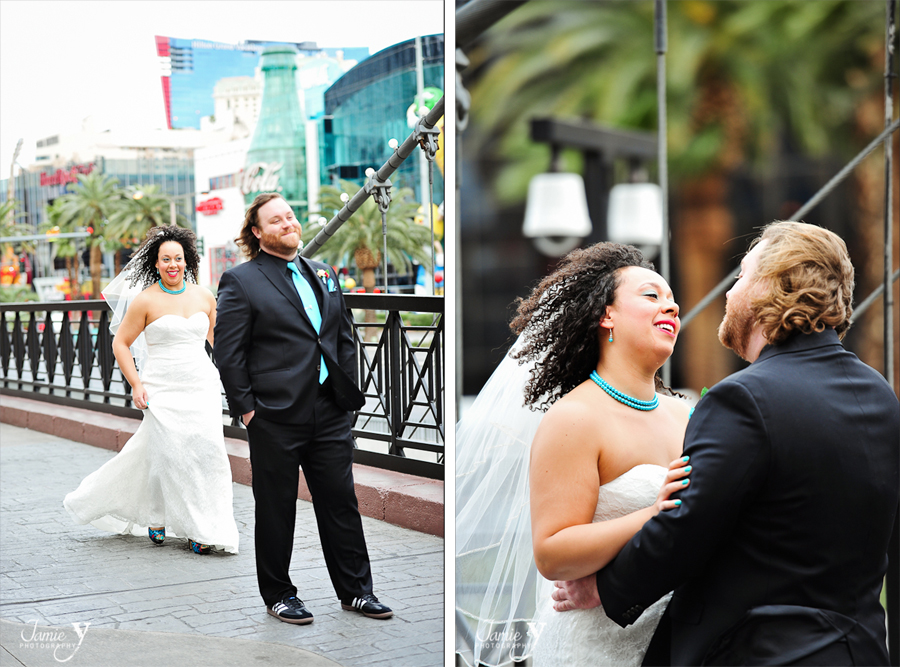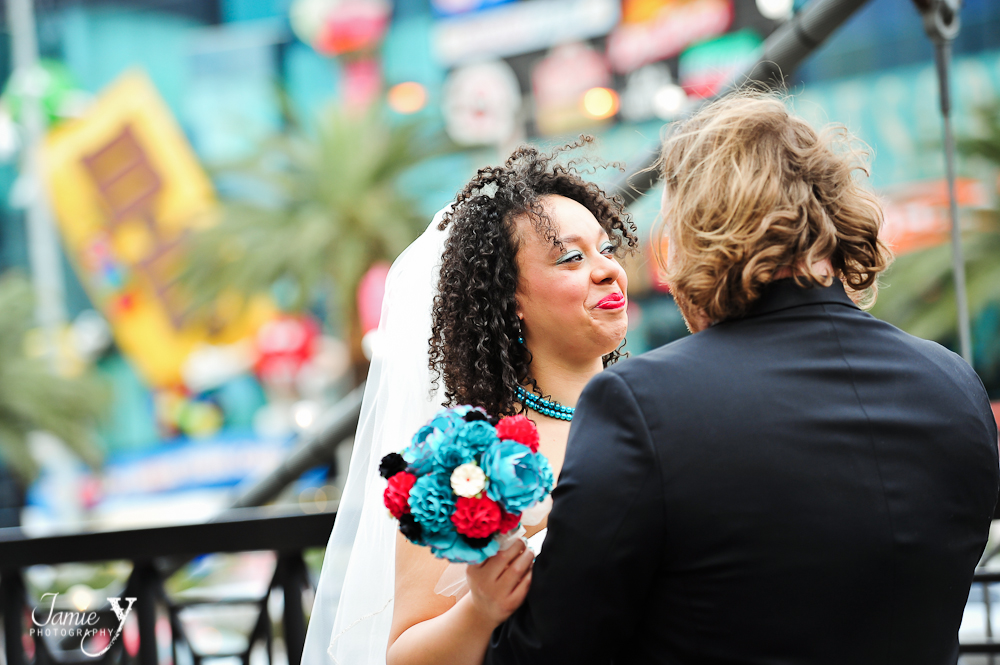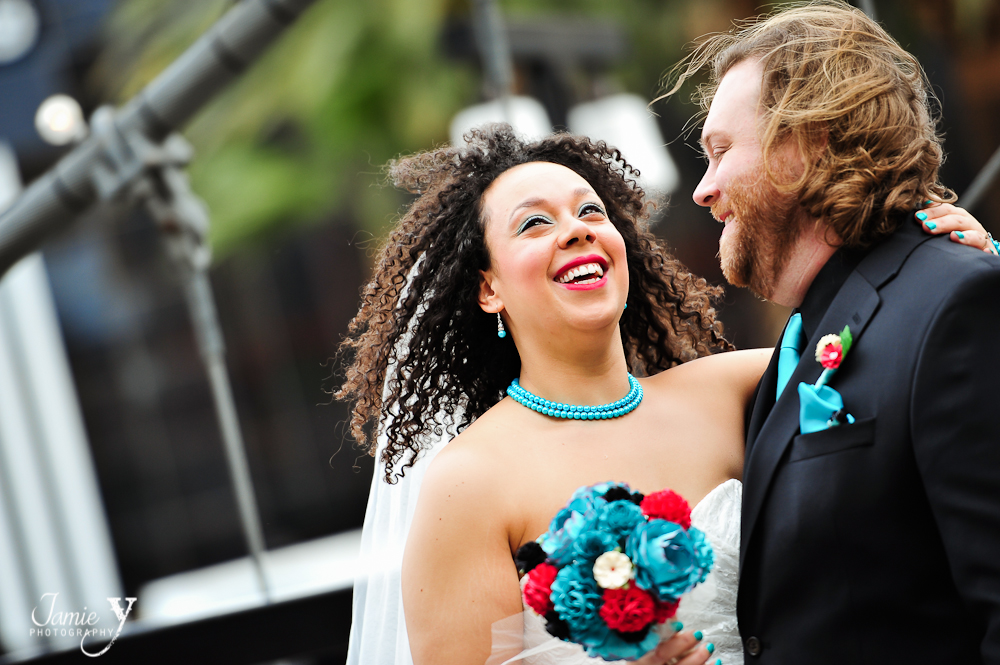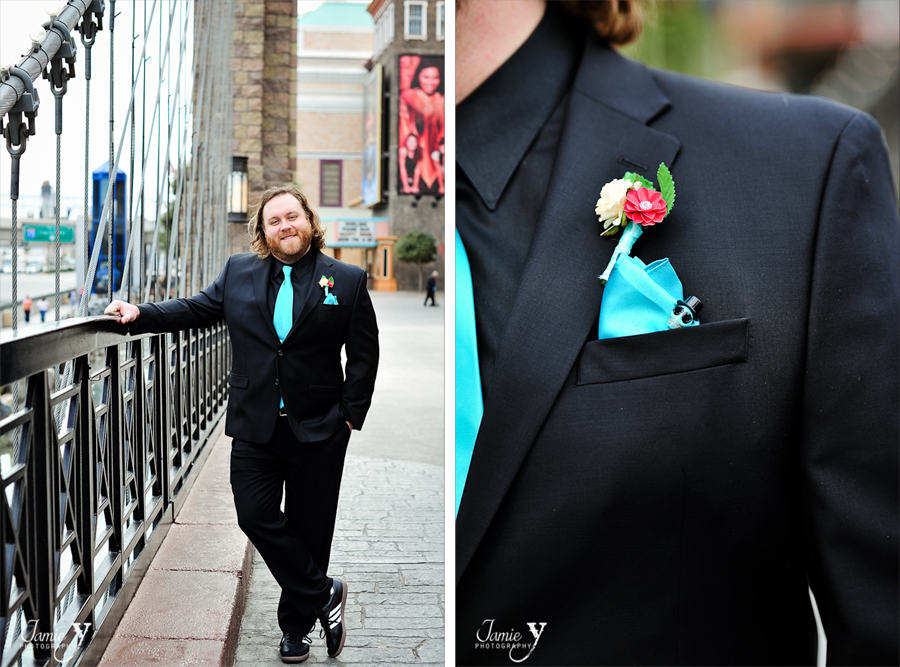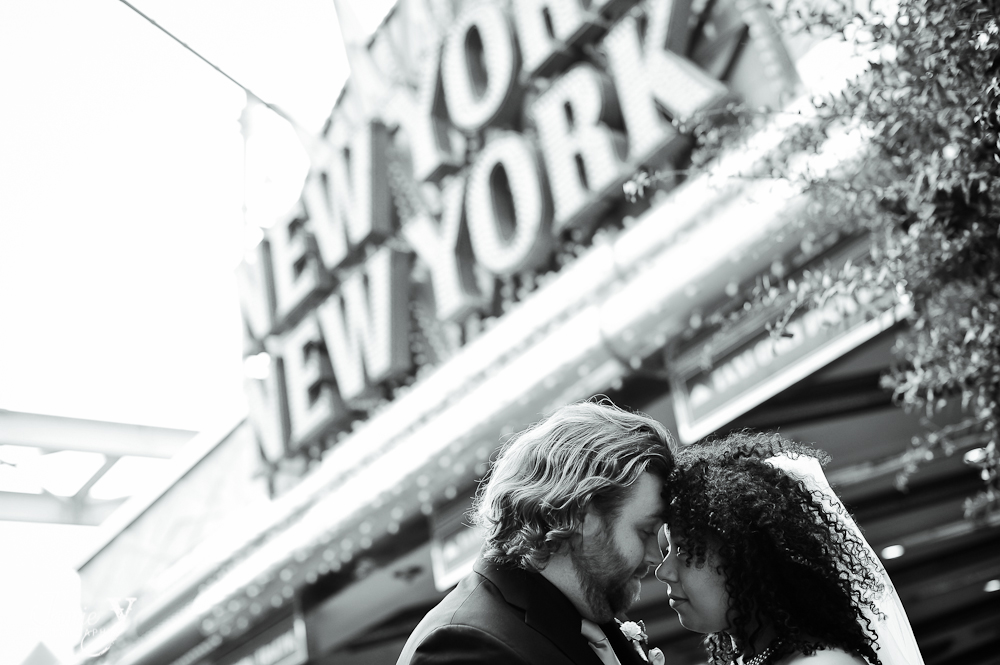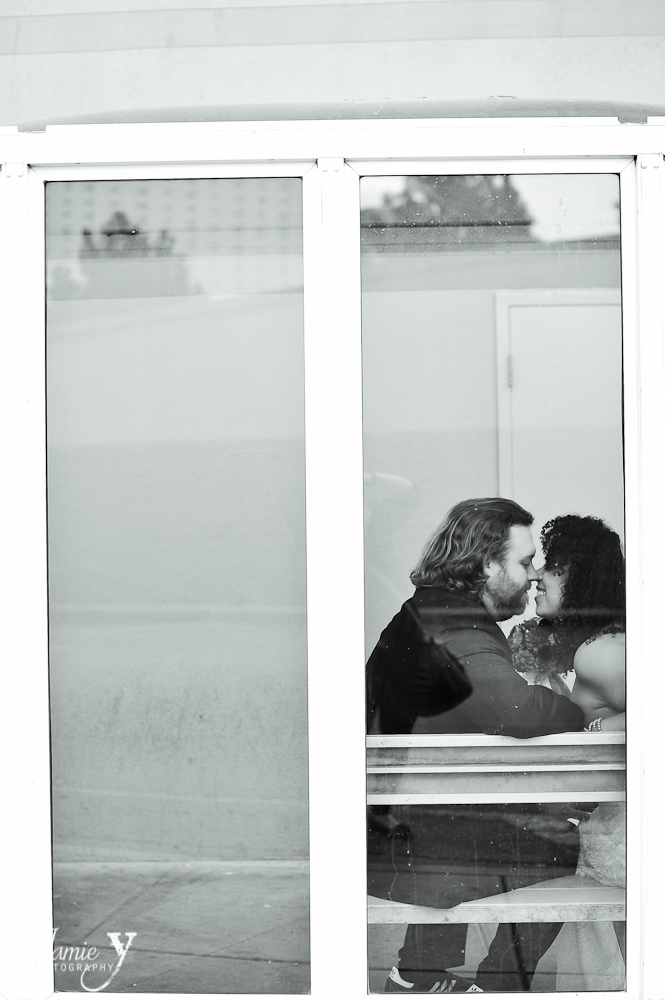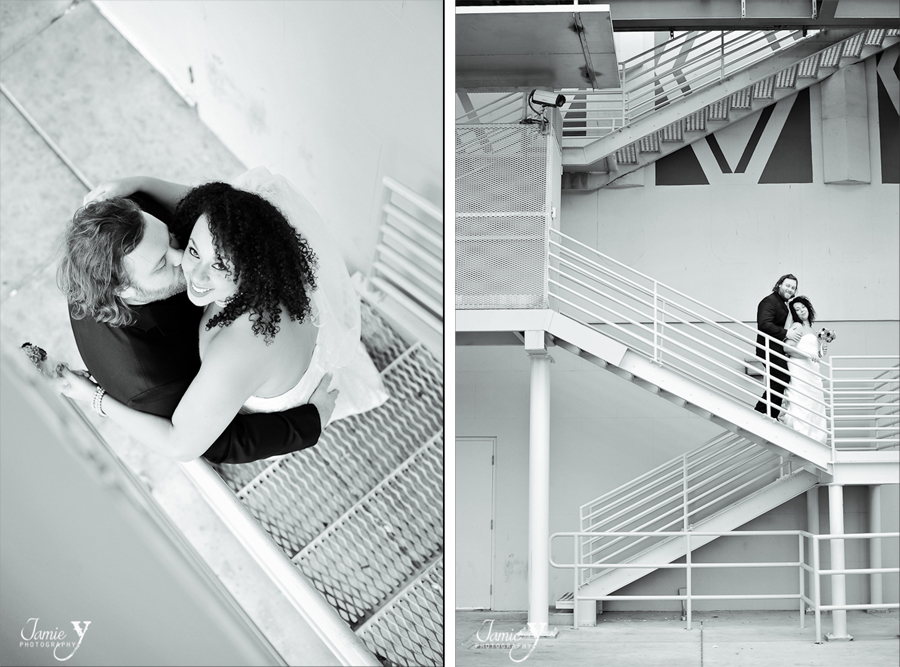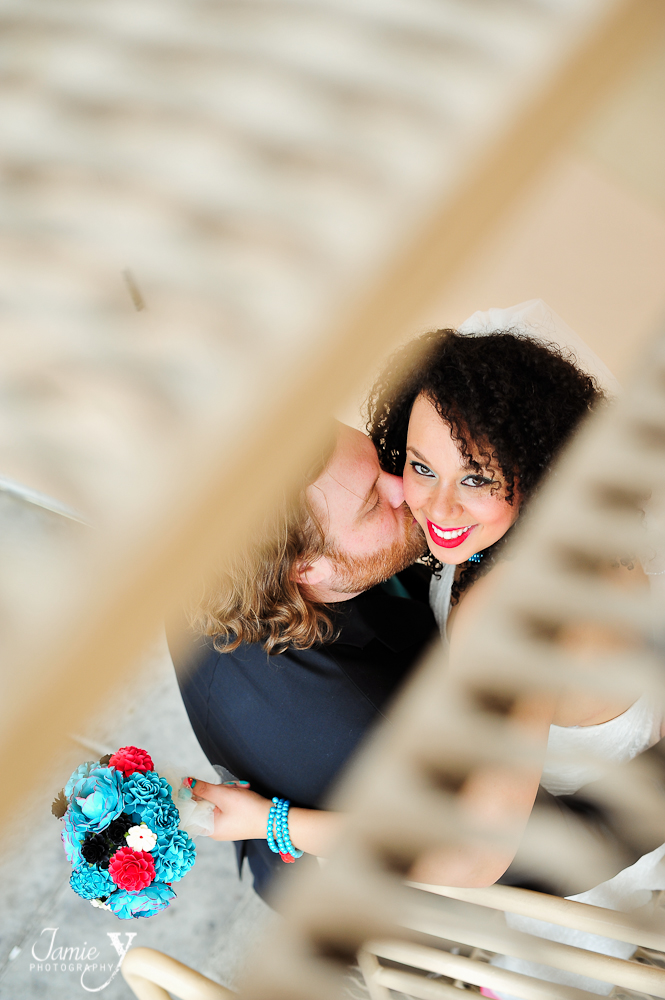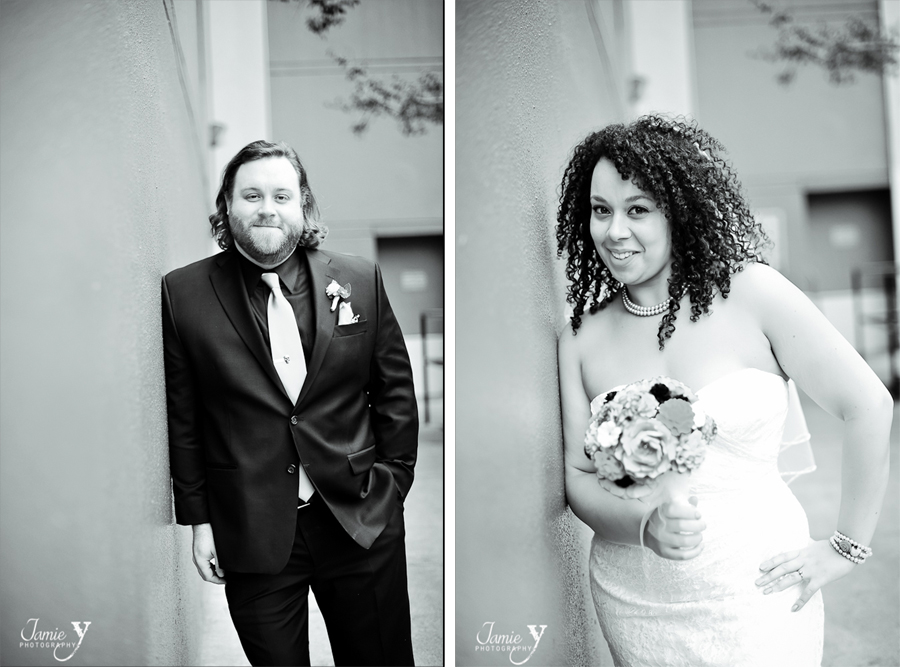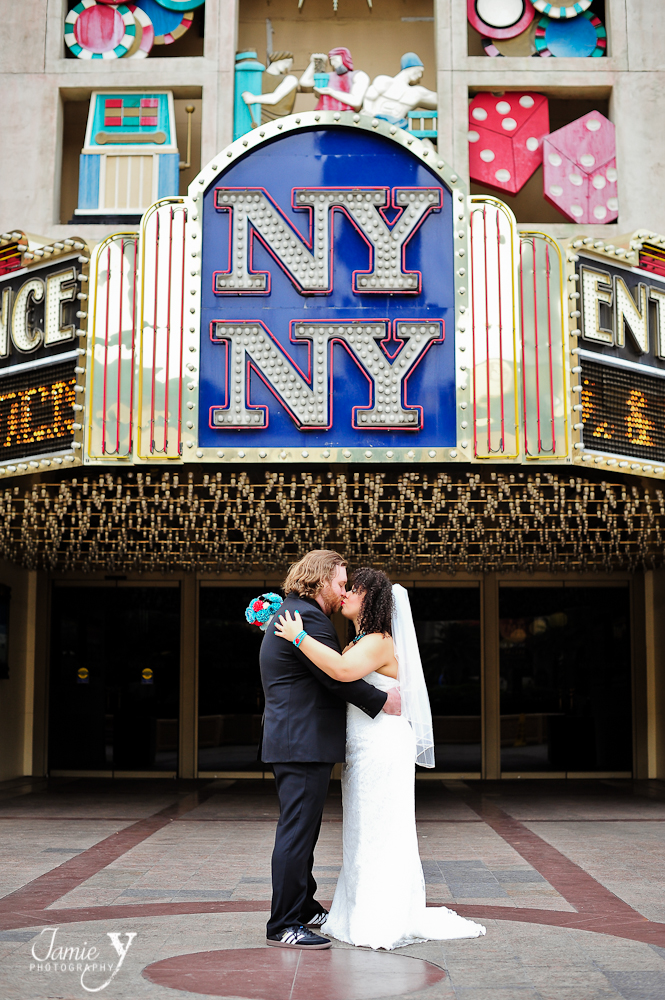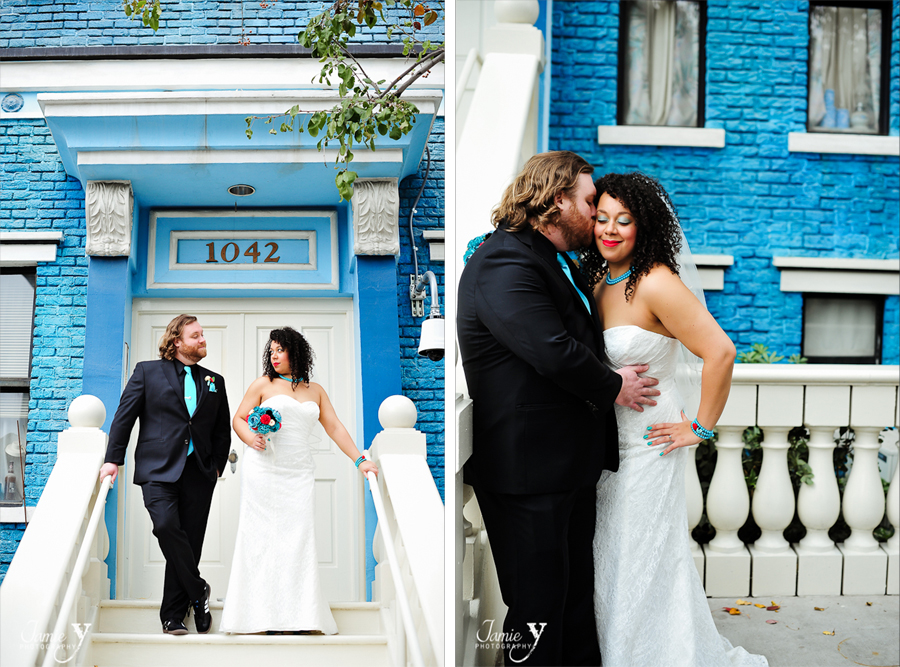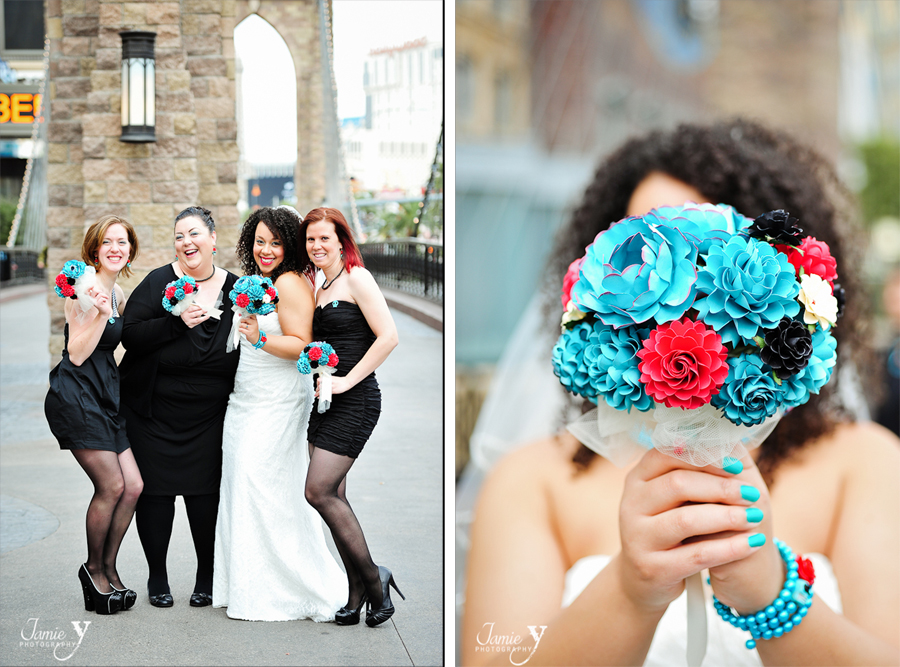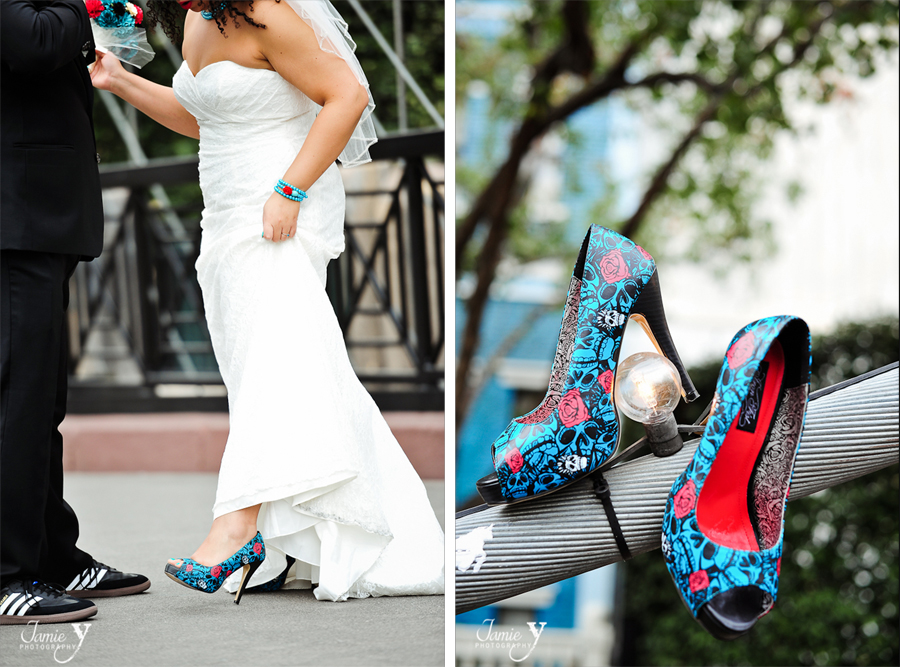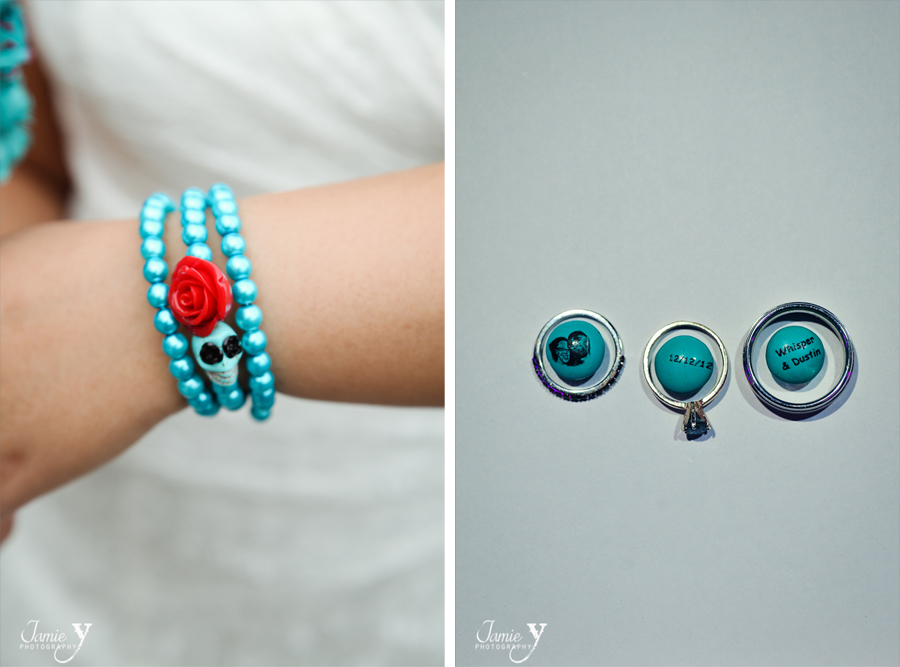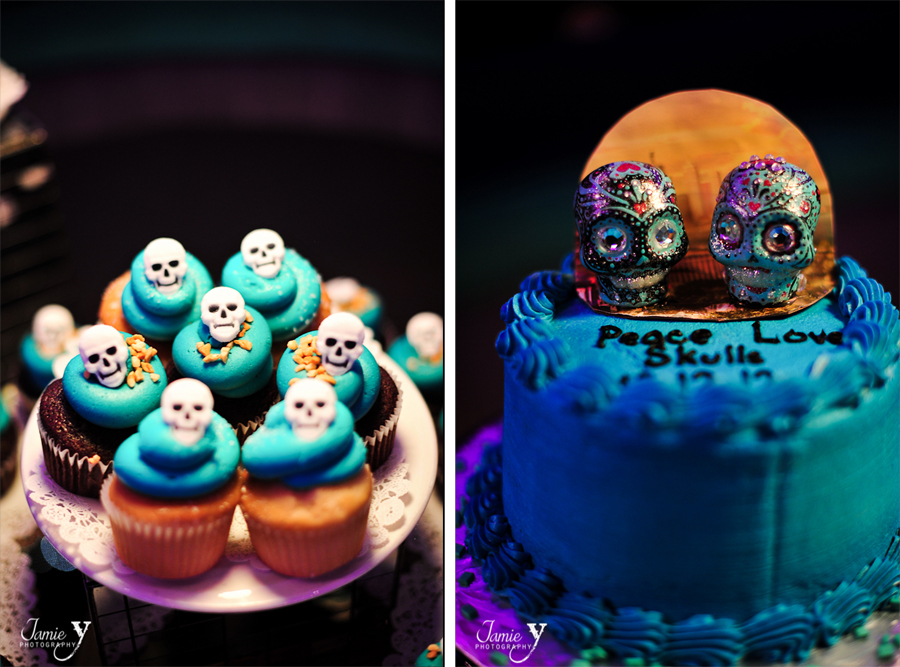 One of Whisper's bridesmaids made the couple some awesome rings, I think they were made out of tape.  Big Mr and Mrs bling!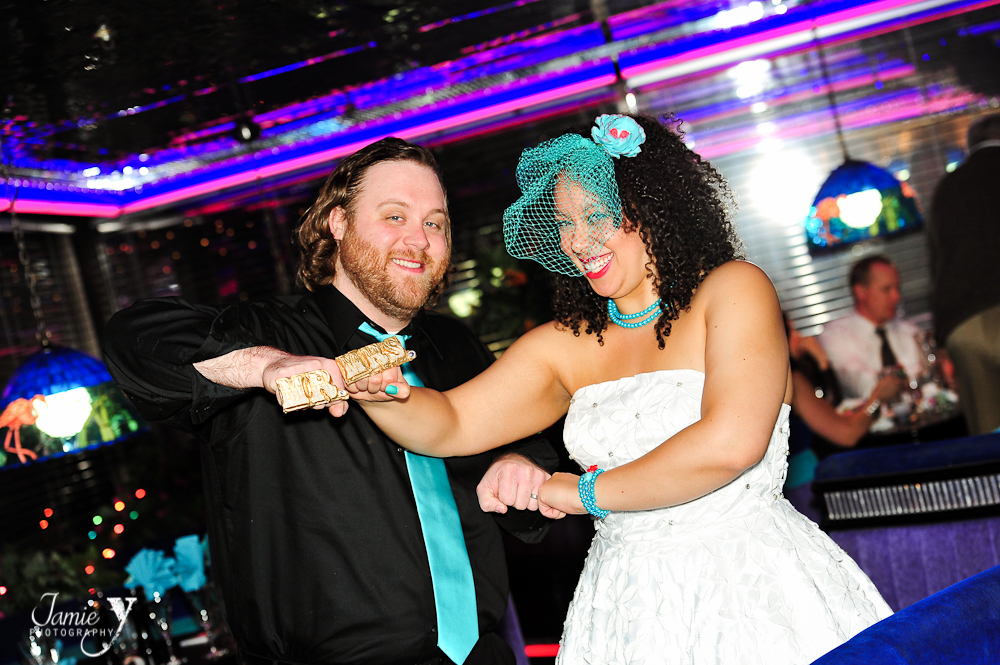 Congratulations to a super fabulous couple!
Don't forget to watch the slideshow below for even more photos.
XO-Jamie