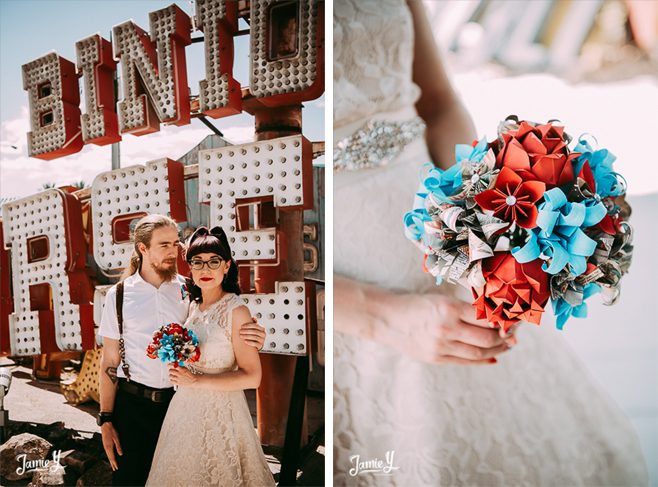 Vivienne Westwood shoes, sugar skull finger nails, leather suspenders..these are just a few of the things that make this wedding photo session extra special.  What made it the most special was the fantastic newlyweds Jessica & Steve who came all the way from the UK to get married and elope in Las Vegas.
Their story as told by Jessica:
"It all started by swiping right on Tinder! From then on things moved pretty fast. We moved in together after 4 months and were engaged within 6 months. Our song is the Queen's of the Stoneage, go with the flow and we literally did this, not worrying about how the relationship developed. The proposal was cool, it was an envelope that had a cube in it. When it was ripped open the cube popped out and confetti went everywhere. The cube had pics of us on it and the proposal. I was totally taken by surprise as Steve had only asked Mum's permission to marry me moments before. As for choosing where to get married we were already planning a trip taking in the West Coast of America so decided to get married while we were in Vegas. Both of us like doing things differently so it suited us perfectly. Let the adventure begin!
I had such a blast photographing these two in the main lot of the Neon Museum.  It was an extremely hot and humid day, and at times it was a little challenging because of that, but the love these two showed made it so fun to photograph.  Steve had us both cracking up and their personalities complimented each other so well.  Heads will roll did an amazing job on Jessica's hair and makeup, they are so great at victory rolls and the whole vintage style.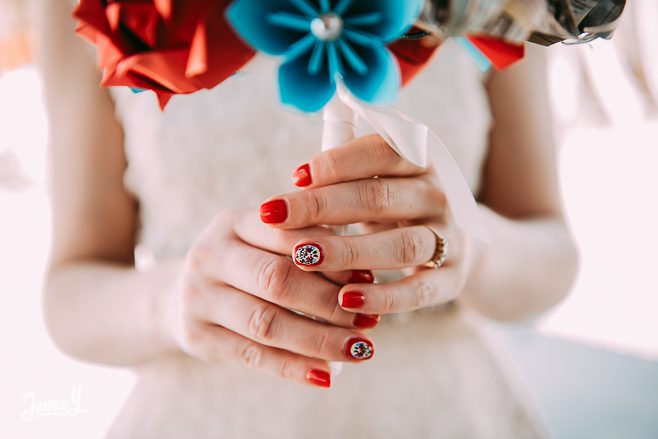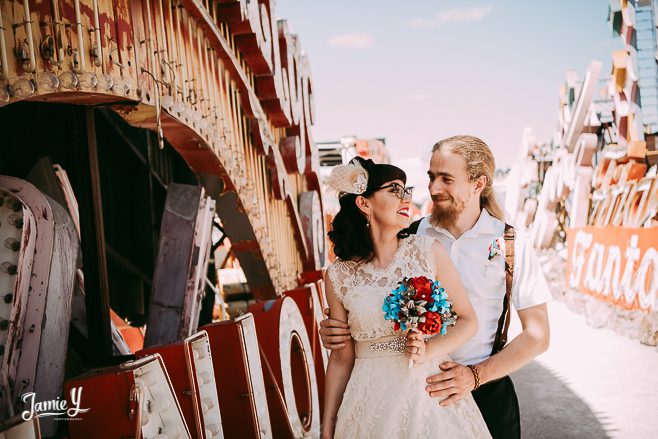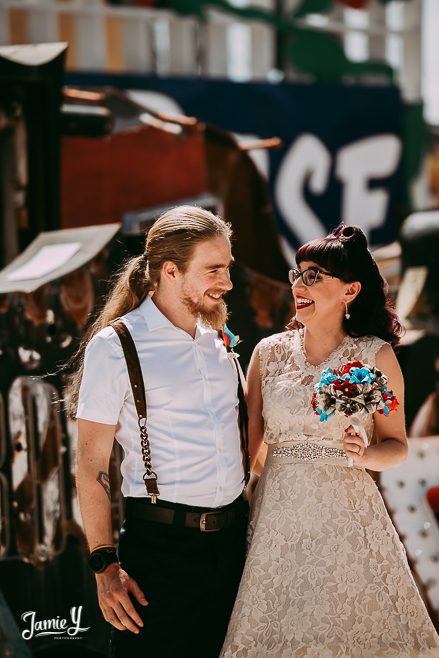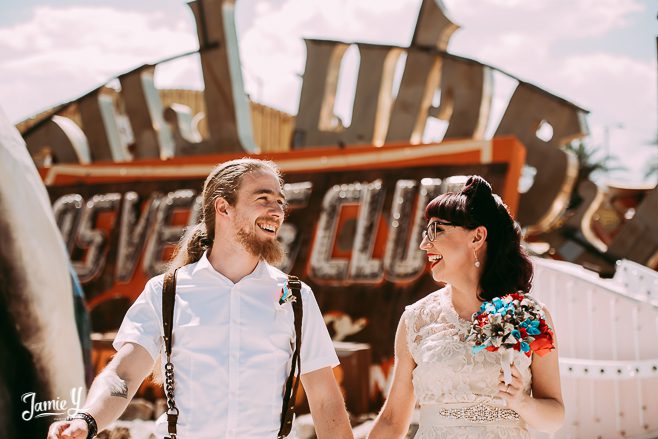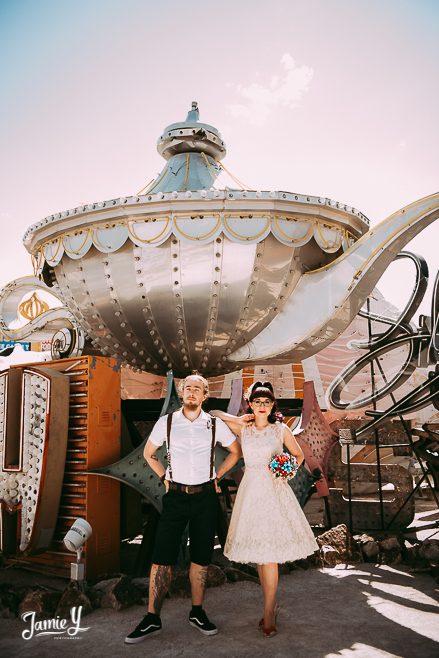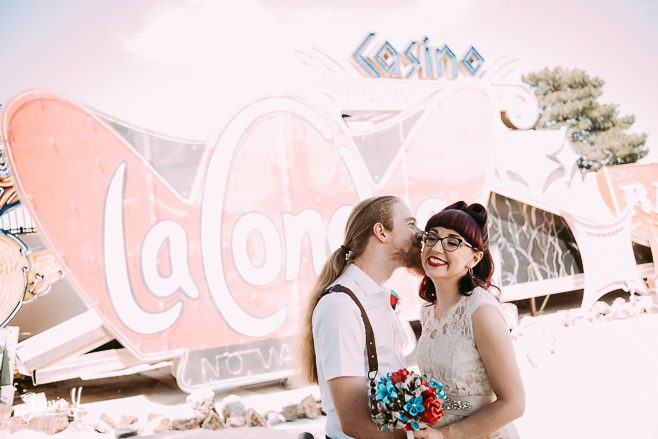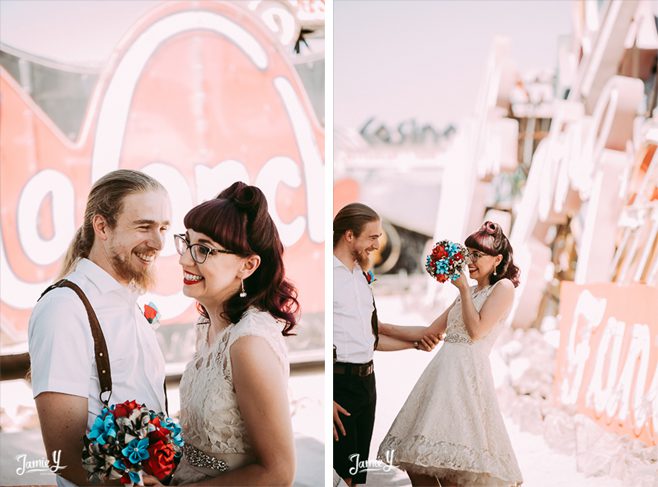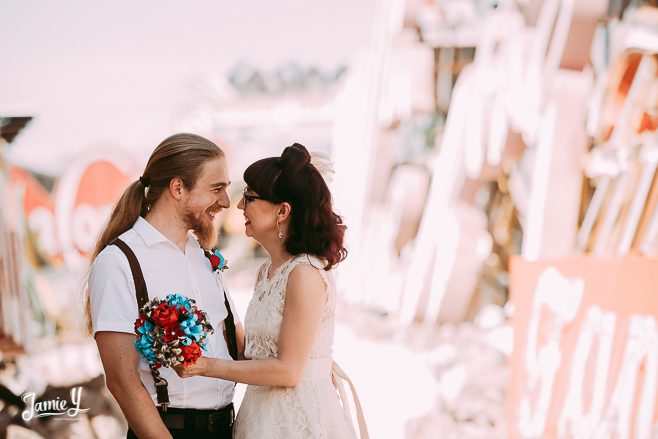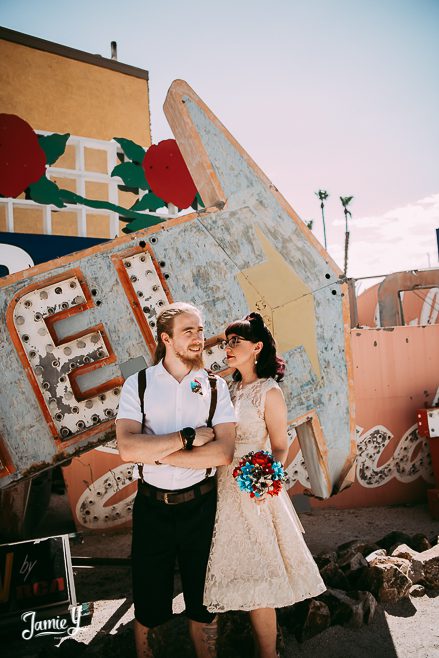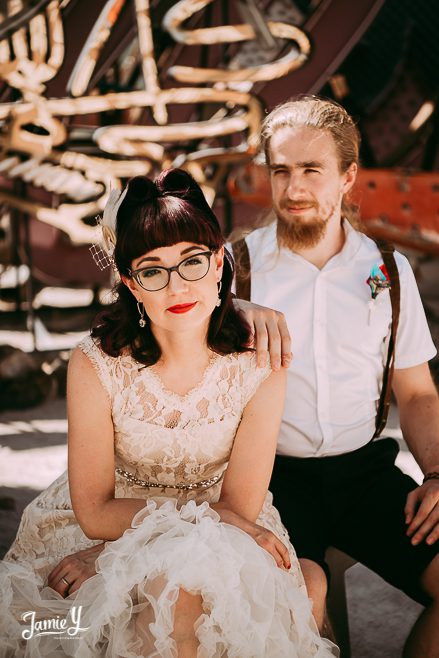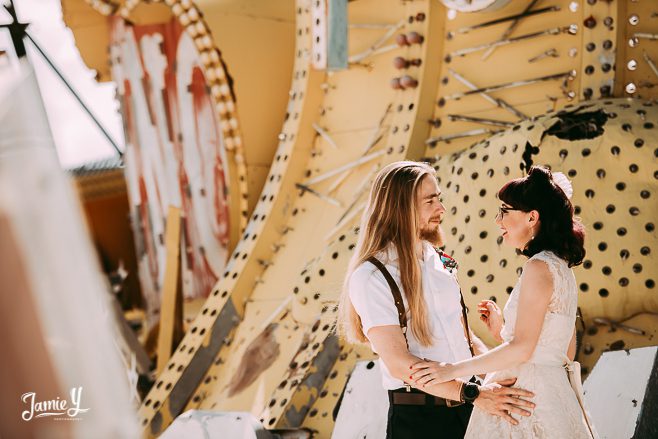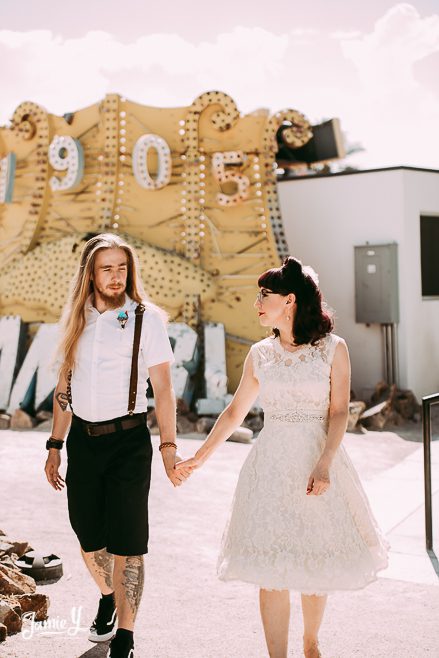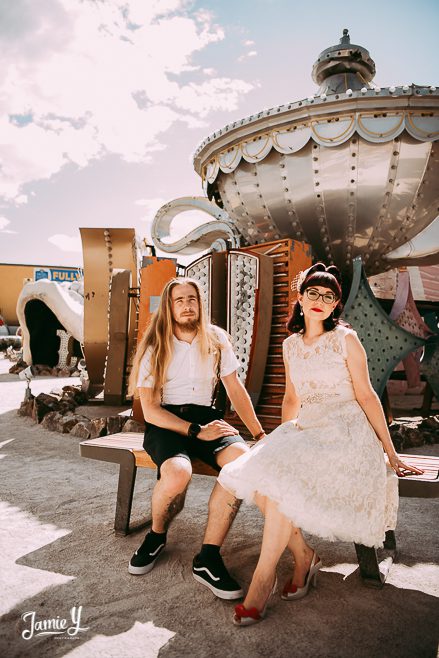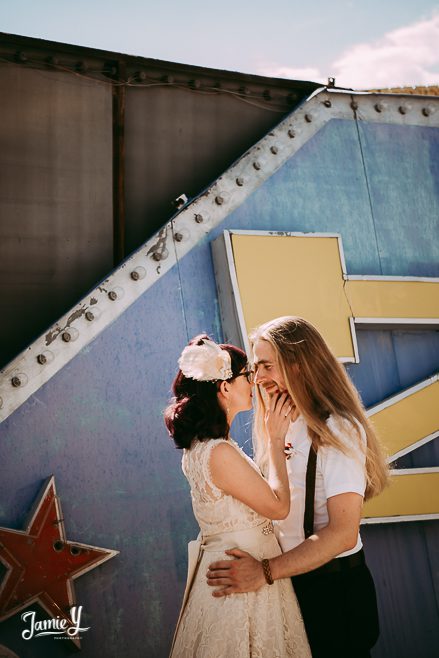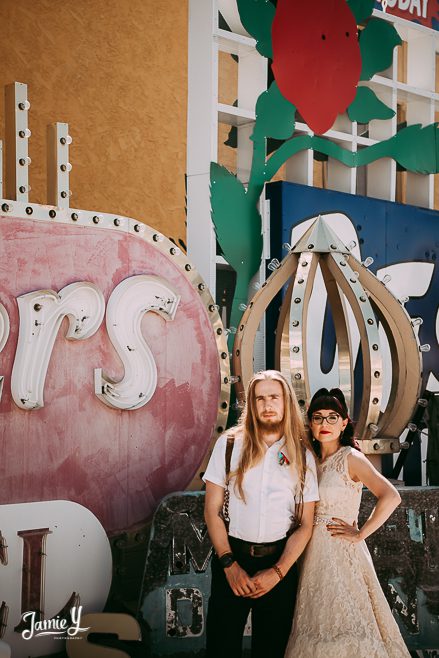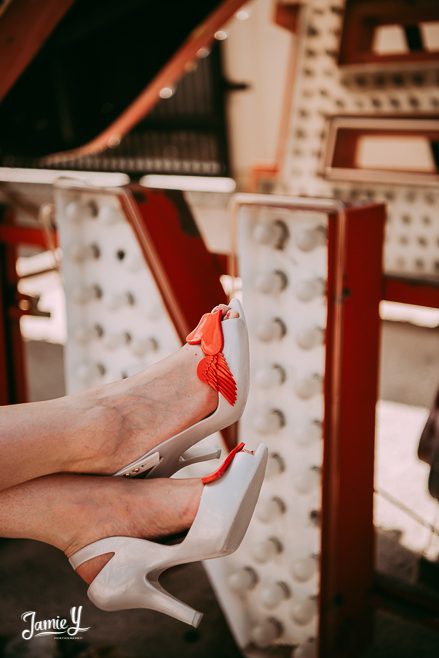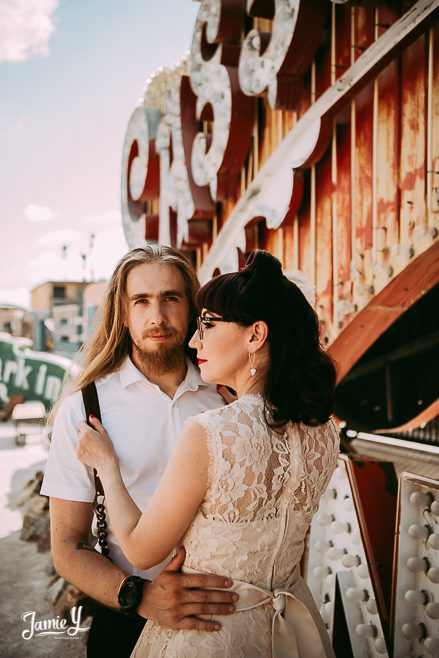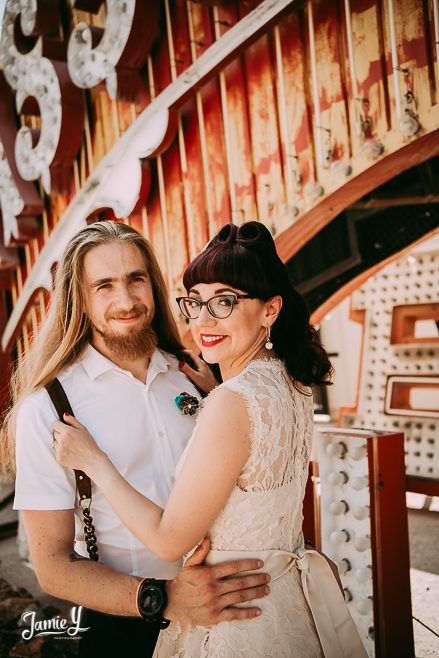 To see even more from their Elopement at the Neon Museum, watch the slideshow below.
XO-Jamie
Elopement At The Neon Museum
Jessica & Steve from JamieY Photography on Vimeo.