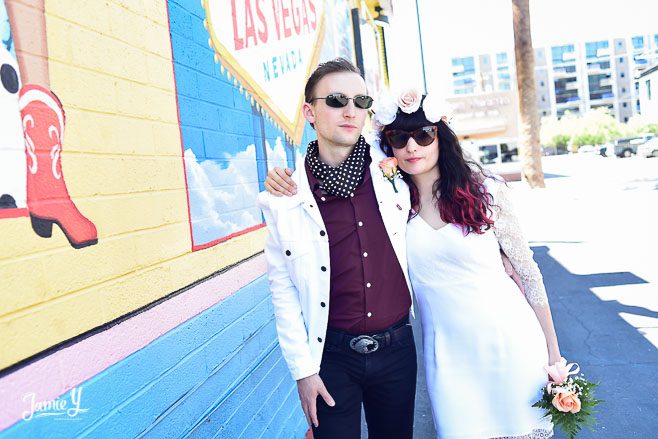 I am excited to share wedding photos from Mailys and Alexis's big day a few weeks ago.  The awesome couple live in France and came out to Las Vegas alone to get married.  They had their ceremony at Graceland chapel before I met up with them to take pictures in the Freemont Street area of downtown.  They both looked amazing in their wedding day attire.  Mailys had bright pink tips of her hair, a floral crown, a short white wedding dress and some amazing gold glitter shoes.  Alexis looked very fashionable as well in a white Levis jacket, scarf, and a pretty cool belt.
Mailys and Alexis met after a concert in Paris thanks to twitter.  They are big music fans.  Their 3 week long trip to the U.S. included a visit to New York City, San Francisco, and a psychedelic music festival in Austin in between.  They are not huge fans of traditional weddings and decided to do their own thing without following any specific rules.
Their wedding rings are both special.  Mailys has a vintage 30's look to it and Alexis has a lighting bolt on his.  Lightening bolts have always been his favorite symbol, he is a big fan of David Bowie and Ziggy Stardust, and lastly because it is the symbol for the Eagles of Death Metal band.  Alexis was actually at the Bataclan in Paris when the band was playing and the terrorist attacks occurred.  Thankfully he made it out safely and was able to marry his love in Vegas.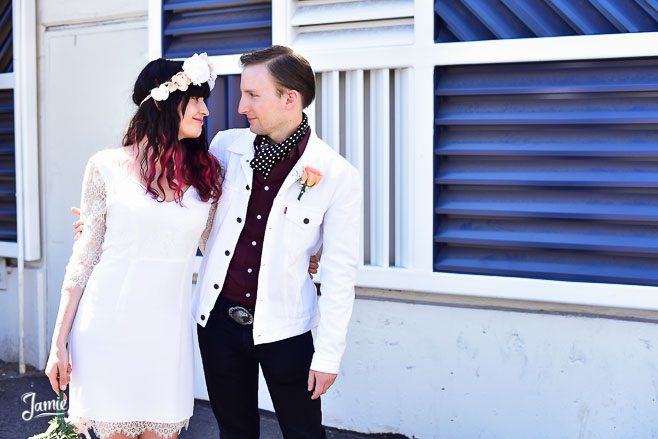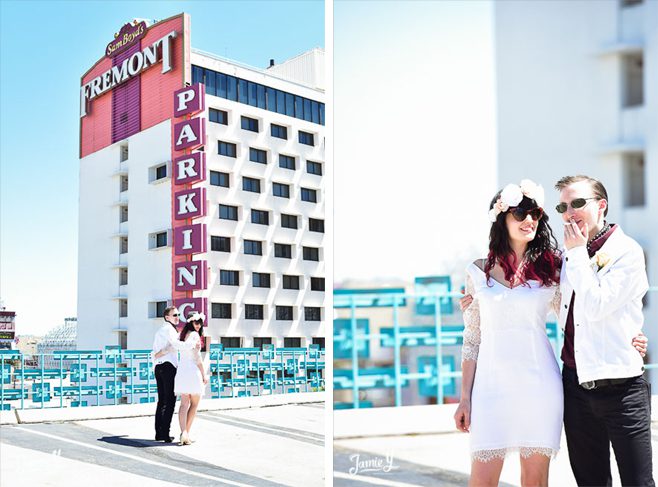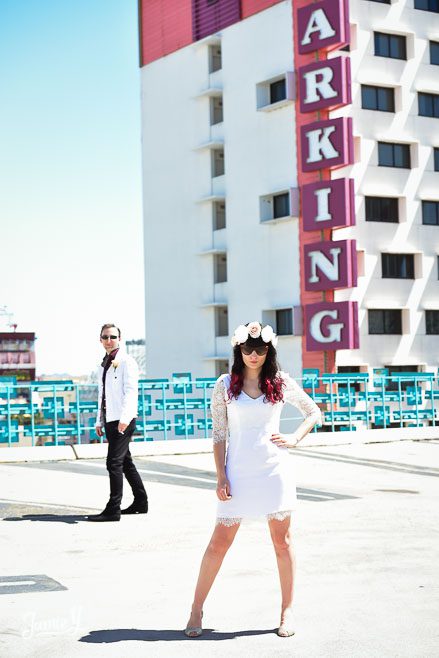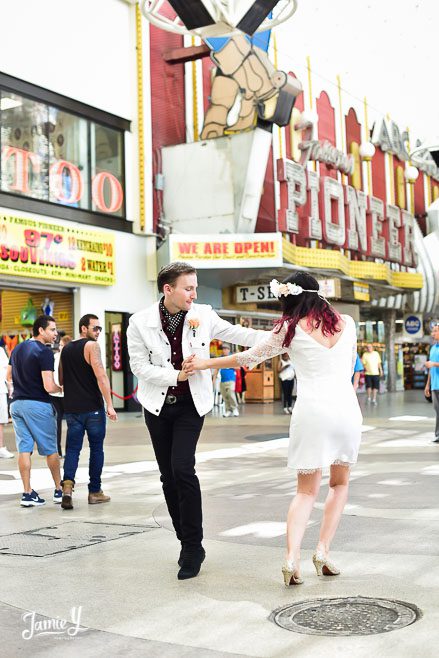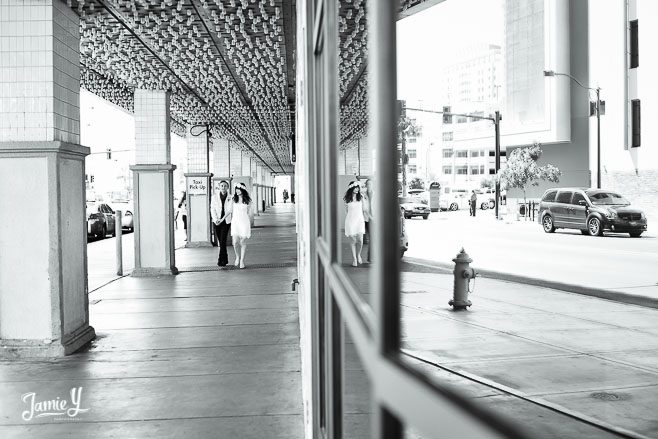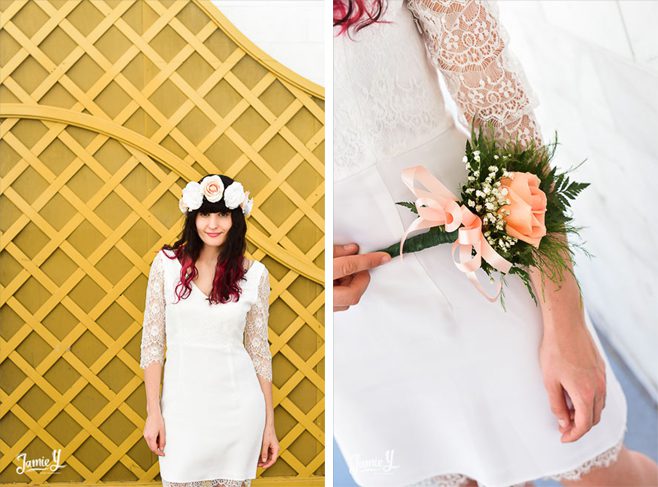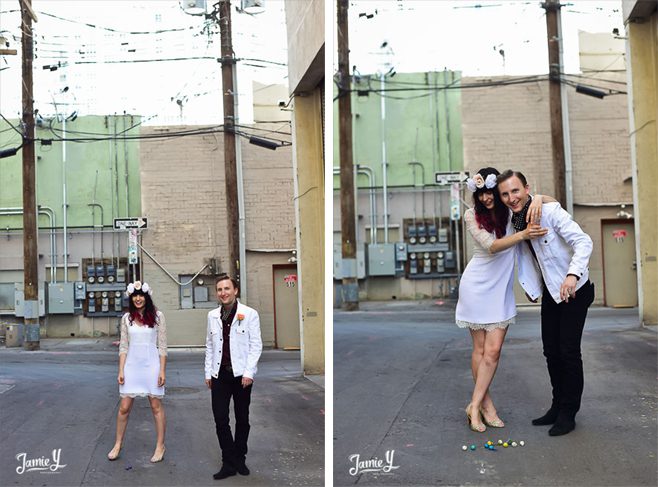 We tried to do some fun photos with smoke bombs.  Unfortunately, they didn't produce much smoke and they went out super fast.  They did work for a cool ring shot though.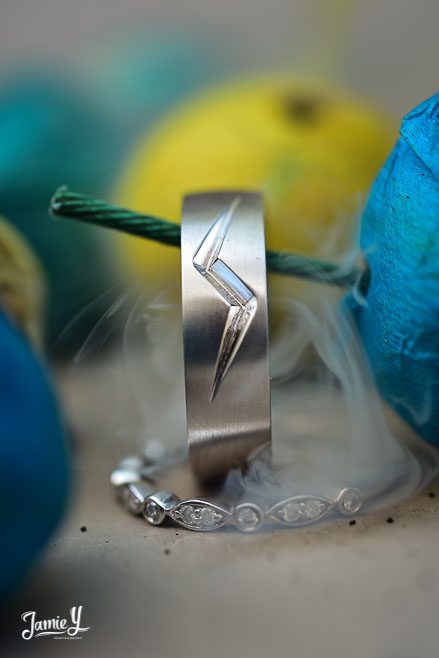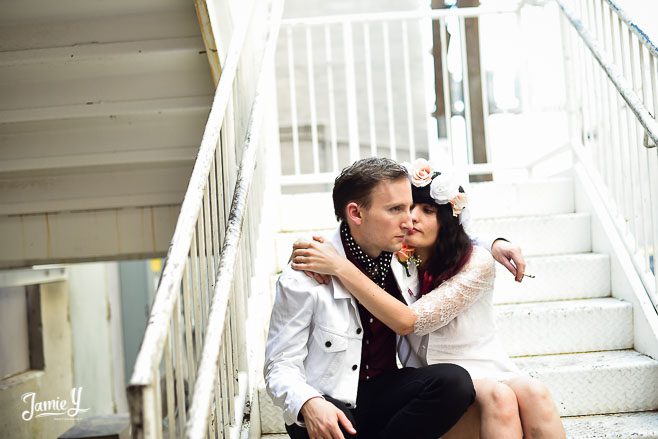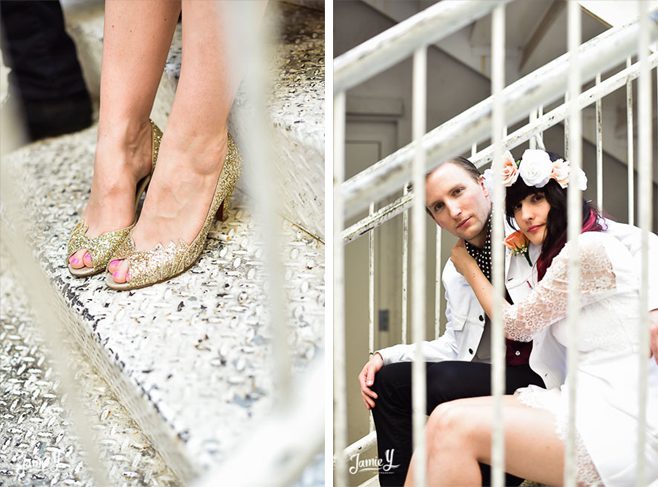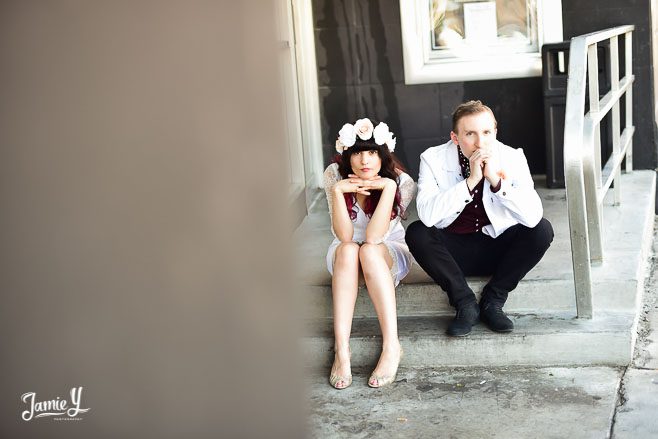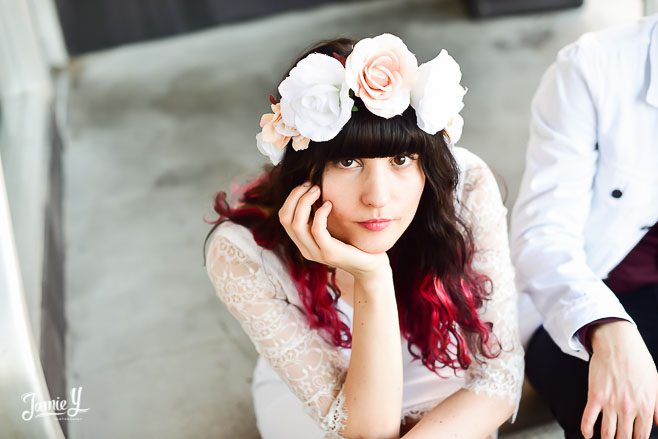 To see even more from their wedding day, watch the slideshow below.
XO-Jamie
Mailys & Alexis from JamieY Photography on Vimeo.