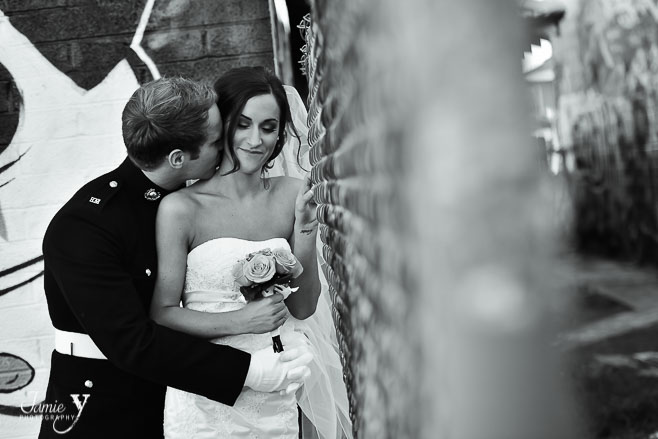 I am so happy to share Fiona & Aston's wedding day portrait session.  They traveled all the way from the UK to Las Vegas to get married.  They had their ceremony at a chapel before meeting me in the Arts District of downtown Las Vegas.  Fiona looked gorgeous in a strapless gown while Aston wore his military uniform.  We walked around to get some urban, alternative backdrops for their pictures.  It was really cold outside.  Fiona was amazing and made it through all the walking and cold with some amazing photographs.  She made sure to cuddle up with Aston to warm her up, and those moments were some of the sweetest pictures.  Once we finished up there, we headed down to the Las Vegas strip and took some photos with the neon lights and Bellagio fountains.
Congratulations to you both!
To see even more photos, watch the slideshow below.
XO-Jamie
Fiona & Aston from JamieY Photography on Vimeo.