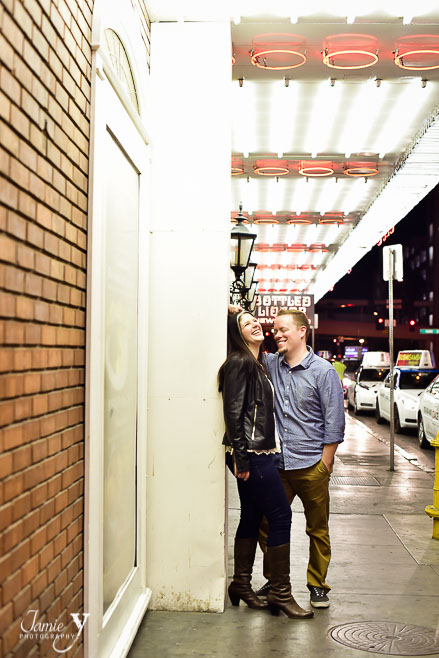 Meet Brent & Leigh.  We did an engagement photo session in downtown Las Vegas on Freemont Street the night before their destination wedding in Las Vegas.  Since their wedding would be the next day at the Neon Boneyard Museum, they wanted to get some night time engagement photos with the neon lights lit up.  Freemont is perfect for that old Vegas look.
Brent & Leigh met on librarything.com a few years ago.  Leigh likes to joke that she fell in love with his library before him.  Leigh is a corporate librarian so books are definitely important to her.  They each brought a book and we incorporated them into a few shots.
Plan to hear lots more of Brent & Leigh' s story in a few days when I post their wedding day.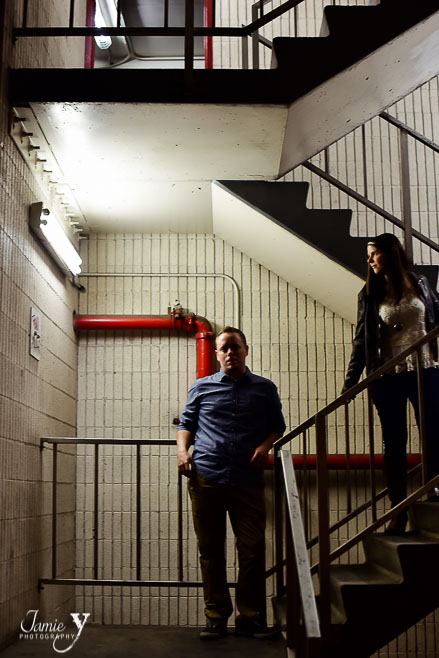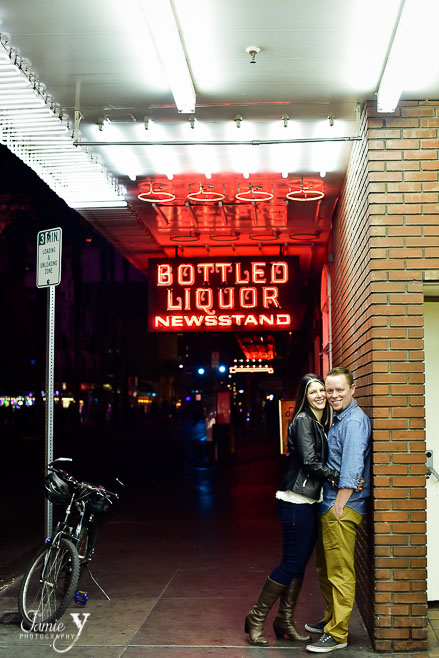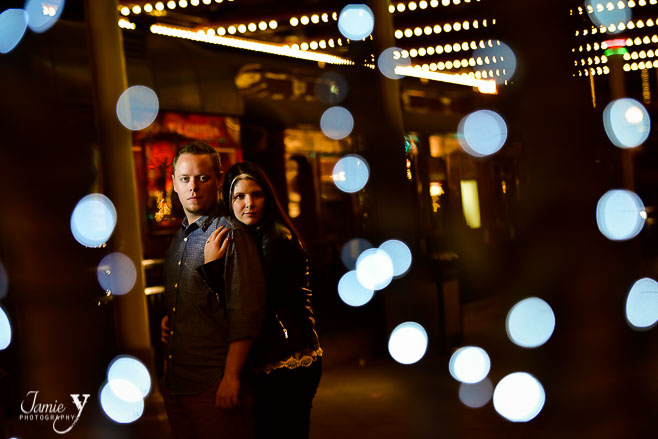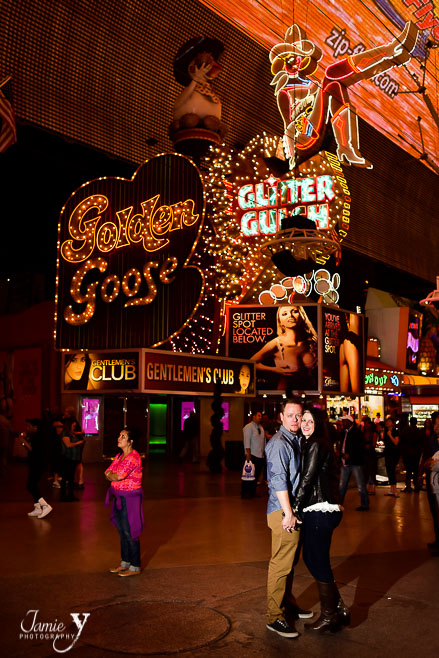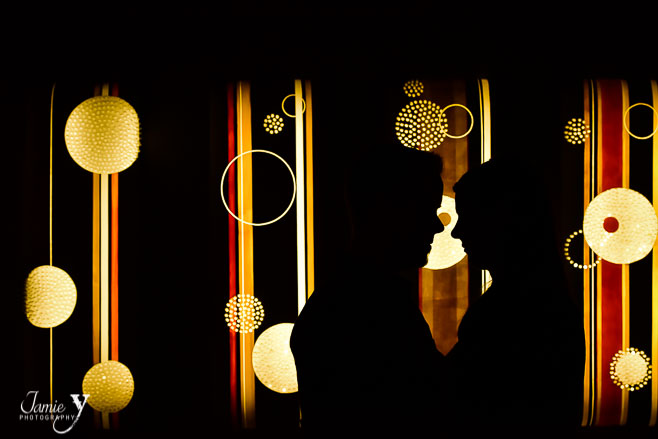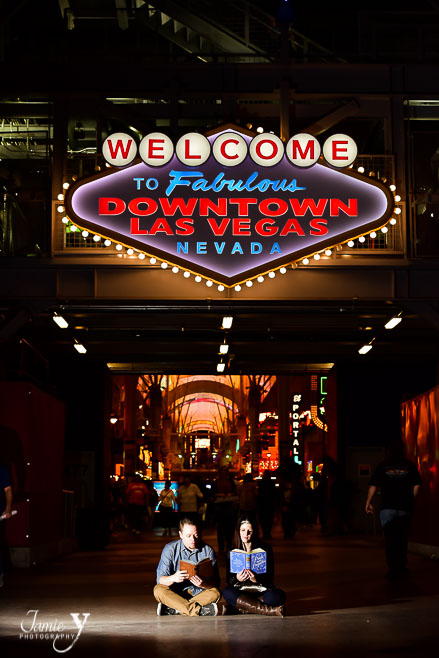 XO-Jamie