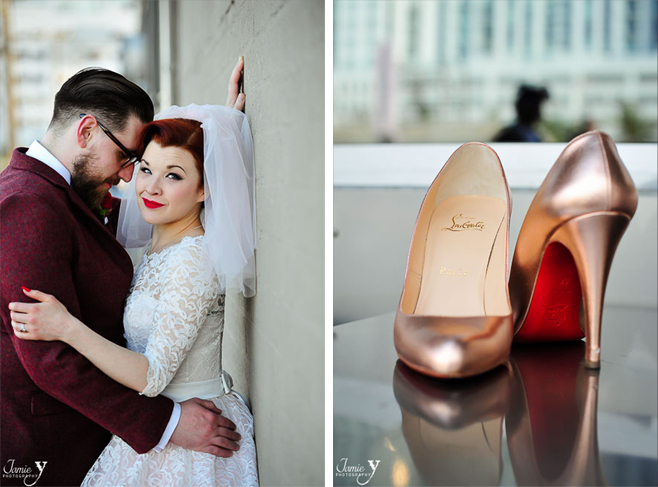 Hannah & Mark were married last week in Las Vegas.  They traveled from the UK for their destination wedding with a few friends and family.  I met up with them directly after their chapel ceremony downtown on the Freemont Street area.  We walked around some of the casinos and also to all of the art murals on Freemont Street East.
Hannah & Mark were an absolute dream to photograph.  Such a happy, fun, loving, and extremely stylish couple.  Hannah looked absolutely amazing in a tea length vintage style dress with lace overlay.  Her red hair and bright red lips looked amazing and look at those Christian Louboutin's!!  To top it all off, Mark bought her some Charlotte Olympia Cat Flats in red as a wedding gift and of course she brought them along.  Hannah's pink flamingo purse was also pretty amazing.  Mark's suit, shoes, and mustache cuff links were the perfect compliment to Hannah's fabulous attire.  I could have seriously photographed the two of them all day.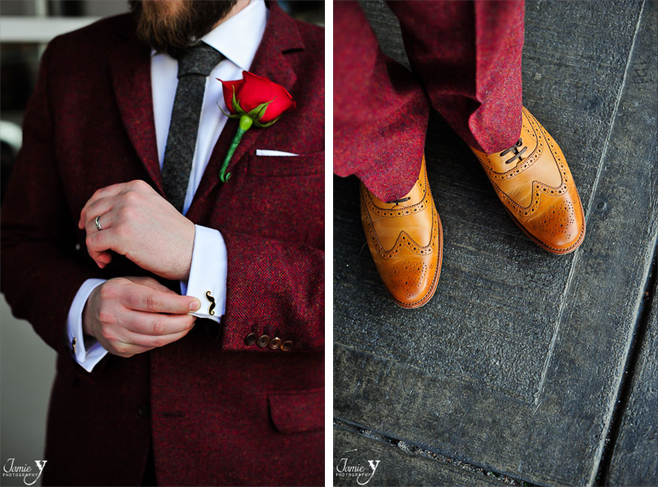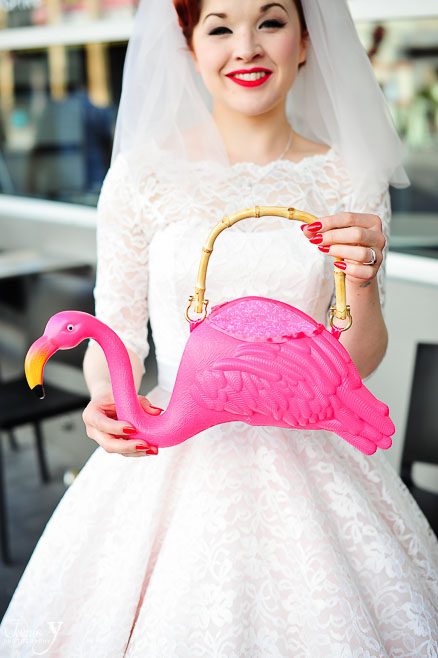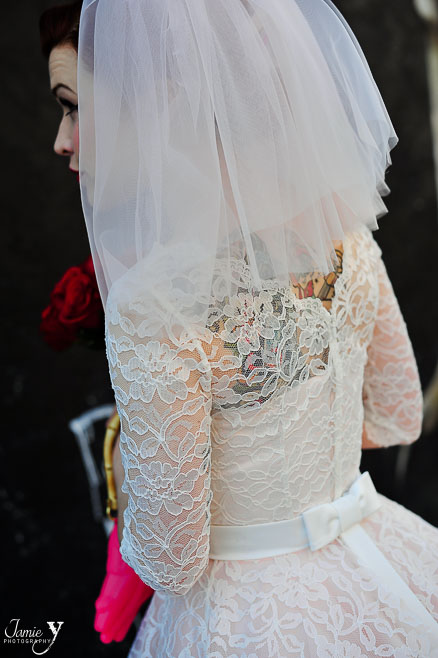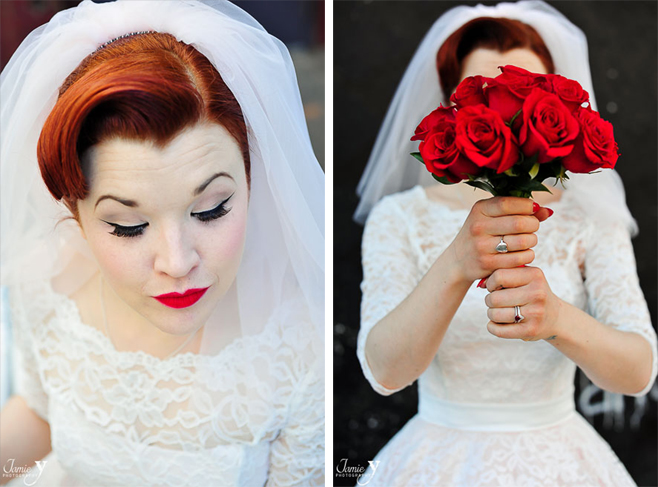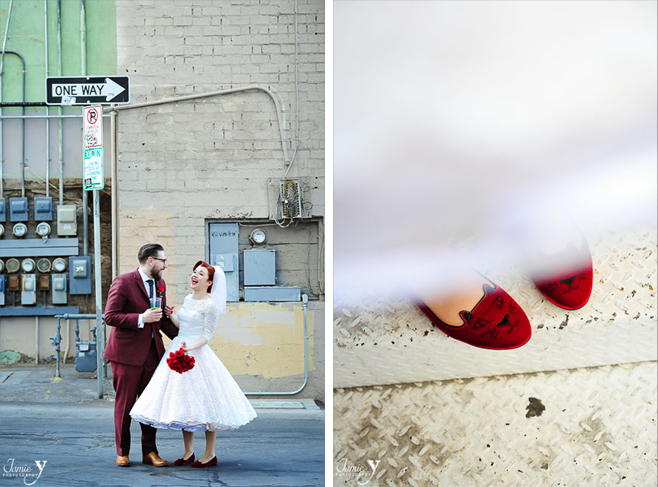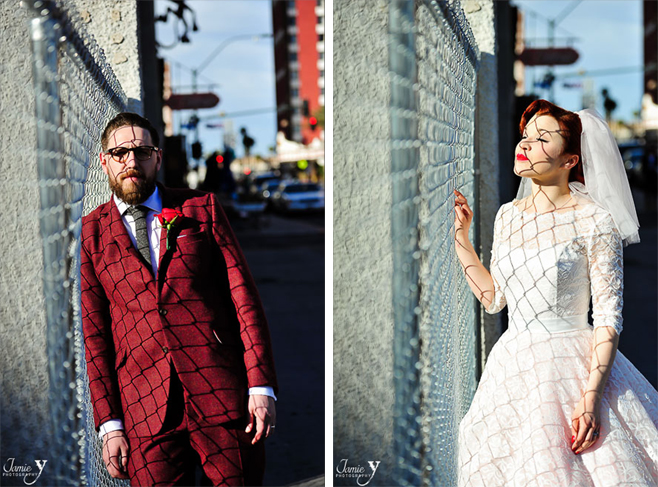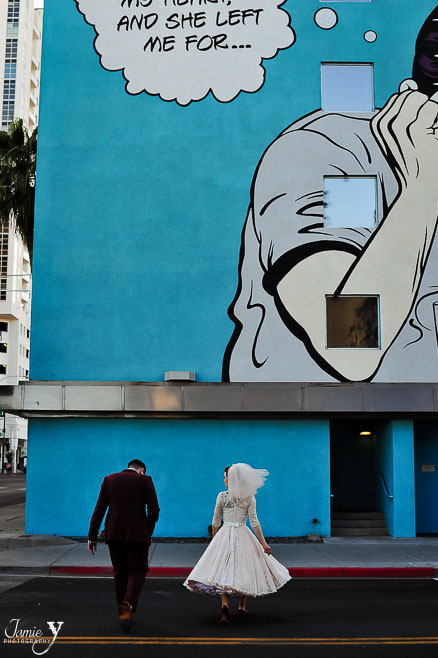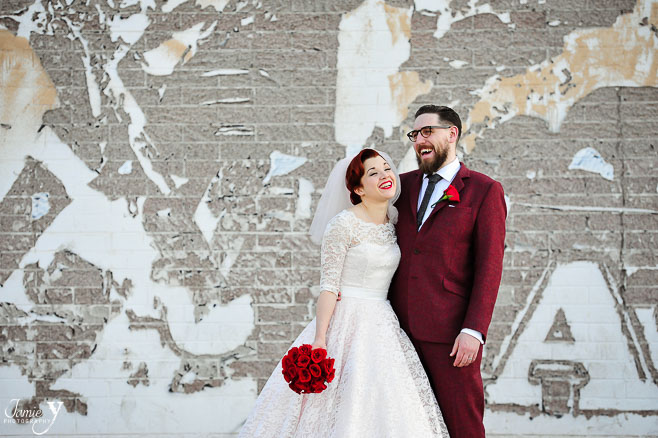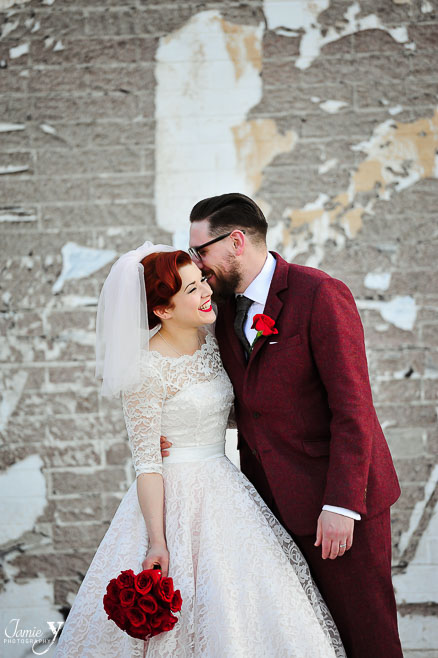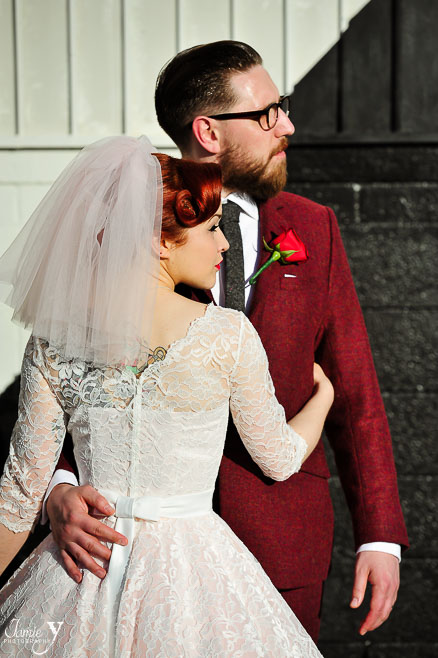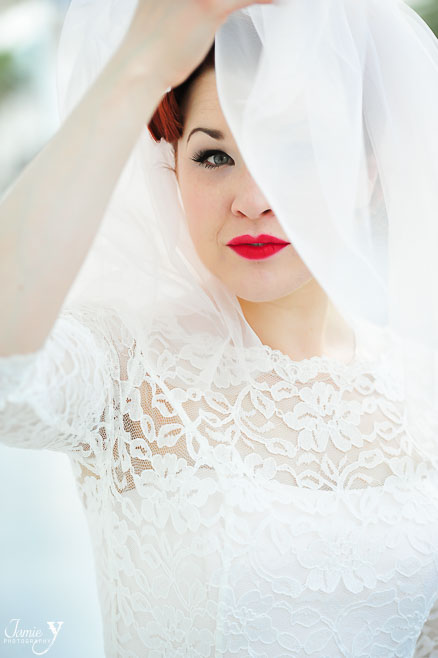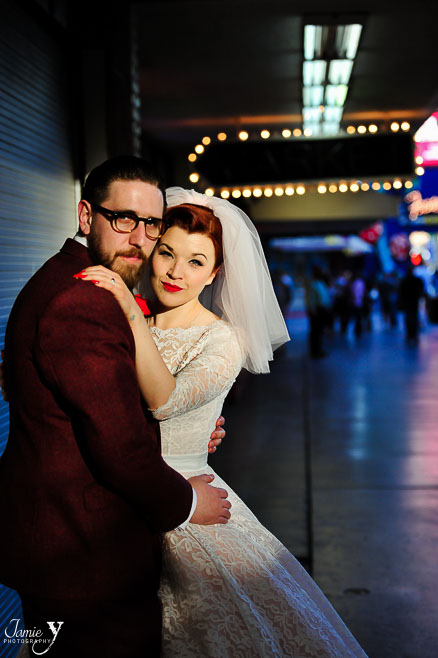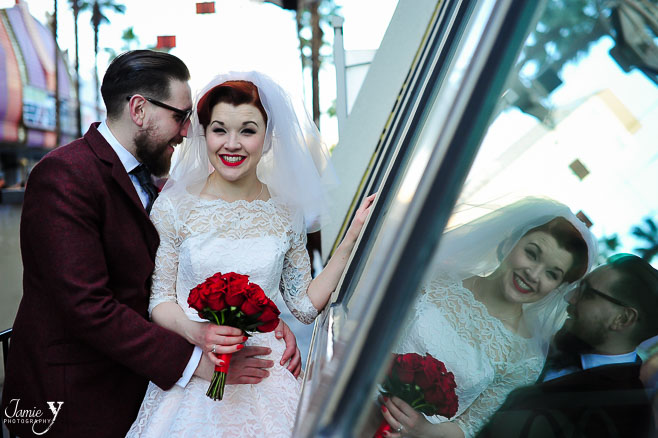 Congratulations to you both and I hope you are enjoying your Honeymoon!!
To see more from their photo shoot, watch the video below.
XO-Jamie
Hannah & Mark from JamieY Photography on Vimeo.