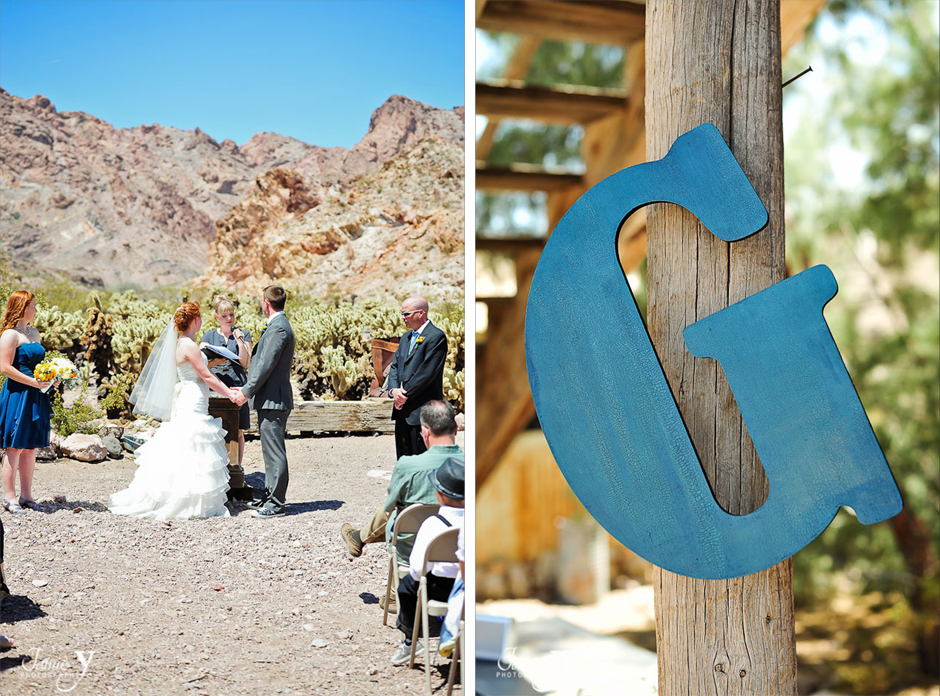 Laura & Wade were married a few weeks ago at Nelson Ghost Town just outside of Las Vegas.  It was a destination wedding for them and 50 of their closest friends and family.  The couple has family scattered across the U.S. and they live in Missouri.  So they decided Vegas would be the perfect place for their nuptials.  A chapel wedding didn't fit with what Laura had in mind so she decided on the rustic charming little ghost town called Nelson just outside of the city of Las Vegas.  They chartered a bus to take them and all of their guests to the location.
The ceremony took place in front of the beautiful cacti on the property.  Laura and Wade had personal vows that they read together from an Iphone.  They were romantic and funny at the same time.  I do remember something about Wade agreeing to watch Project Runway.  Their guest book was a large letter G which guests could sign with a metallic pen, such a great idea.  The adorable ring bearer was dressed in suspenders and a hat while carrying the rings on a Mizzou football.  While the guests enjoyed snacks and beverages, the newlyweds and I took some time to walk around the property and take some fabulous couples photos.
Laura & Wade were actually introduced to each other by Wade's cousin named Jamie (great name) who was a co-worker of Laura's.  Jamie arranged for them to meet by chance at a company picnic and a first date was set up.  They had their first date at a local bar and Laura said it was the best first date she ever had.  When she got home that evening she called her best friend and said she thought he was the one, she was right.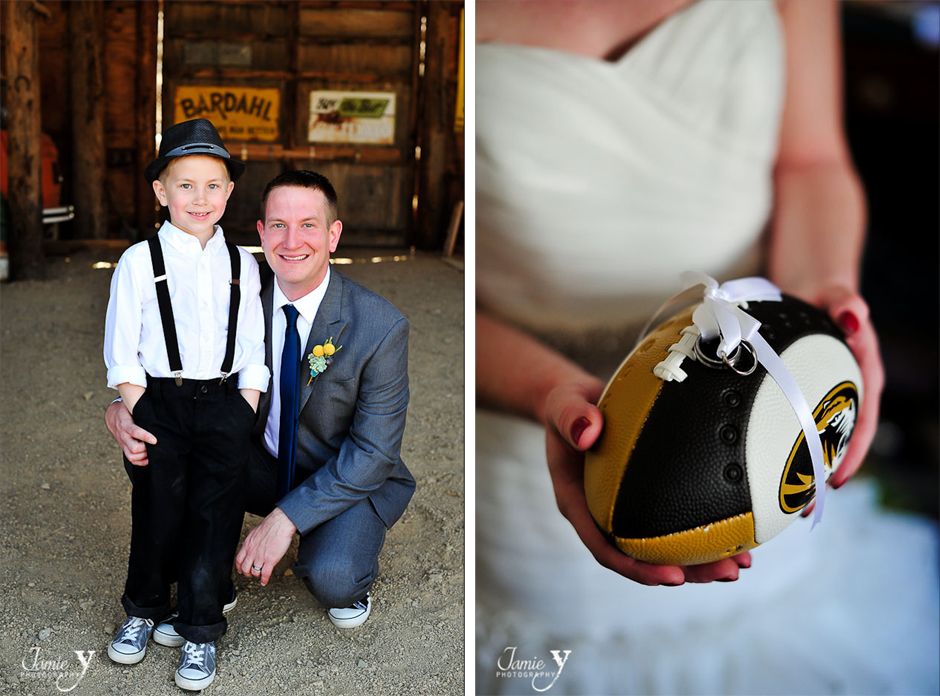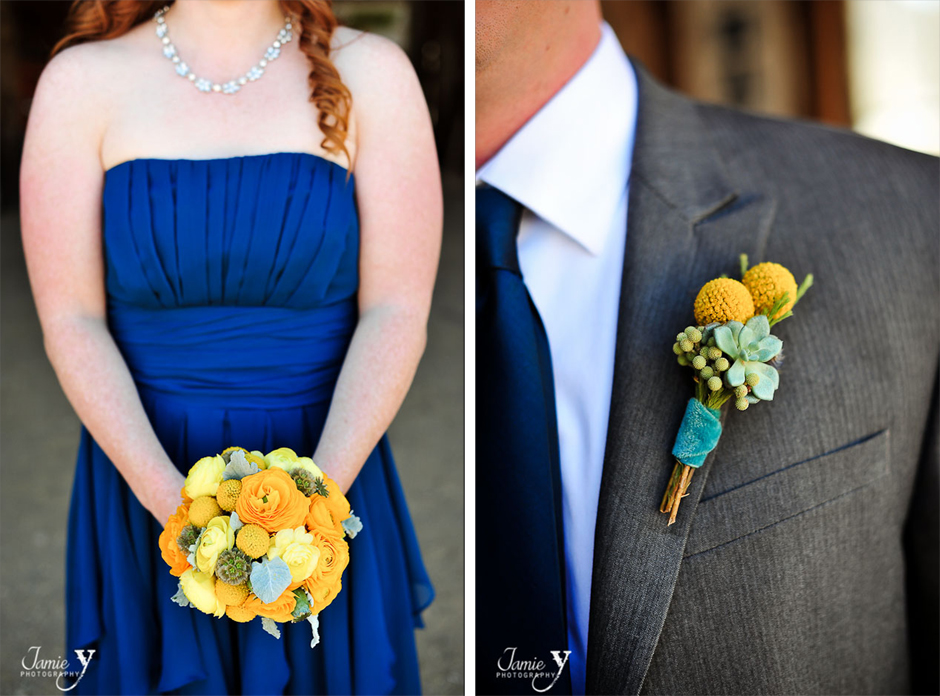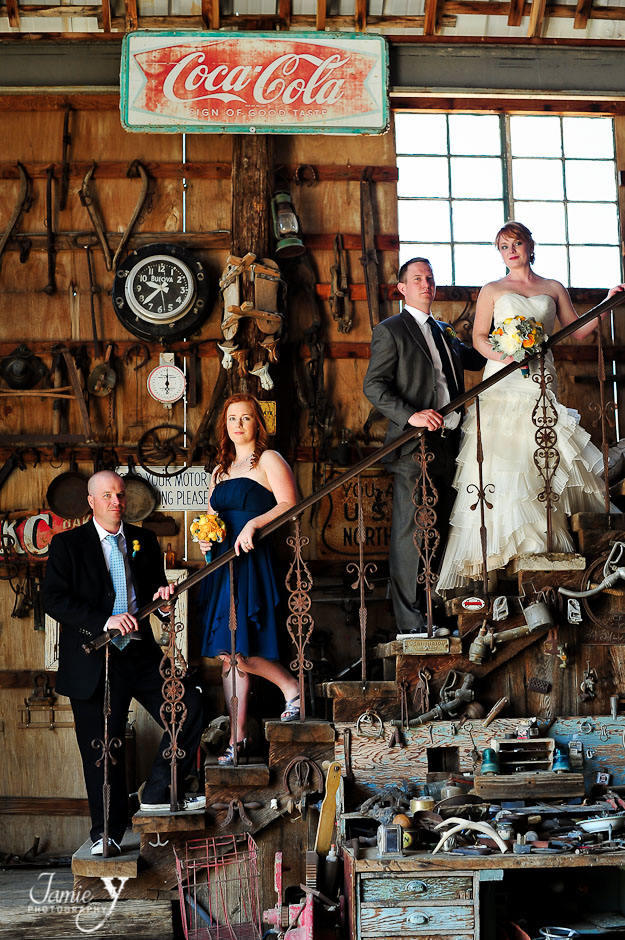 I may have forgot to mention how much I love love love her dress.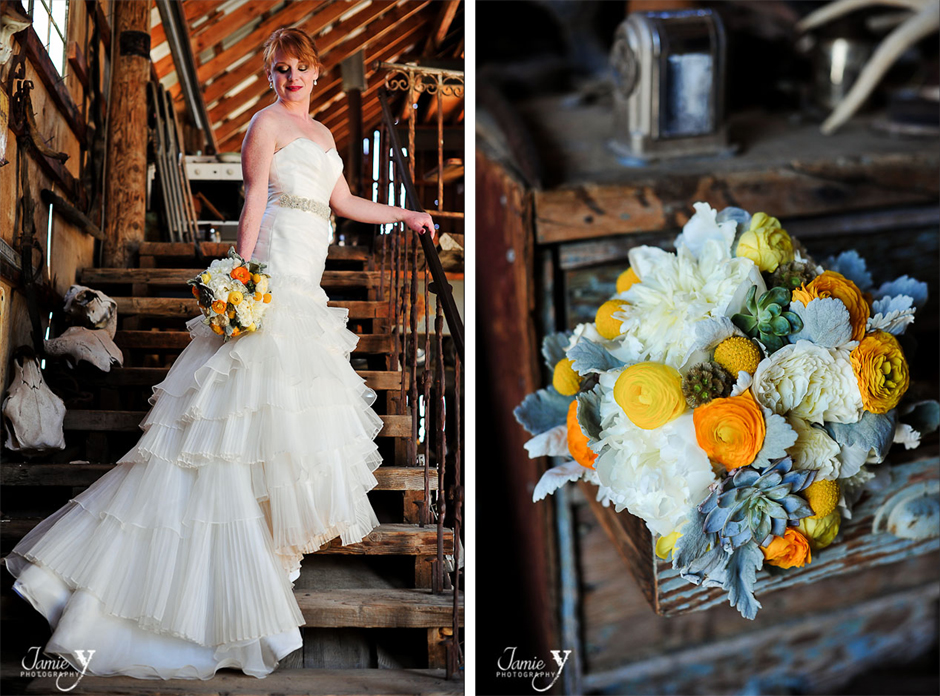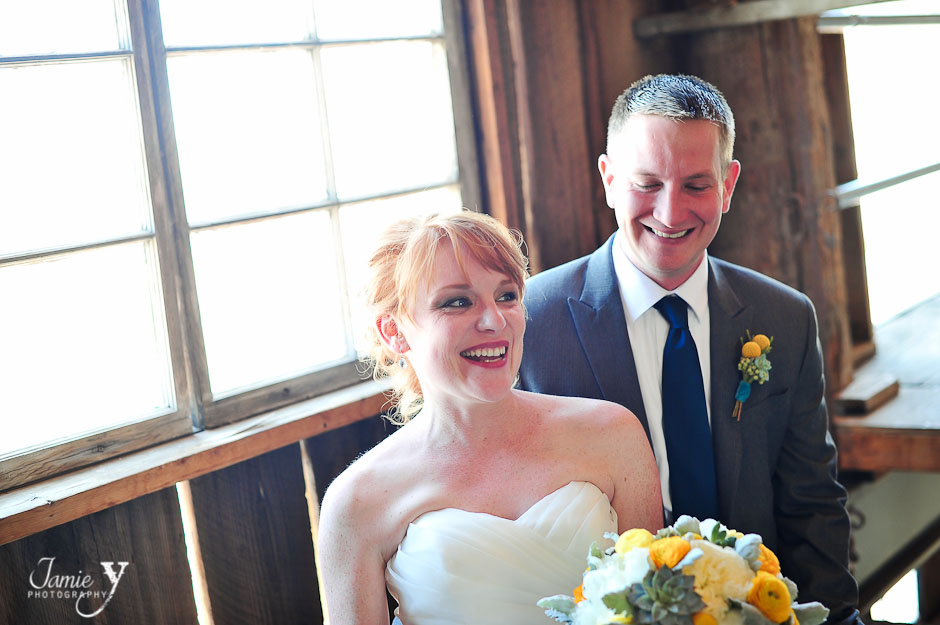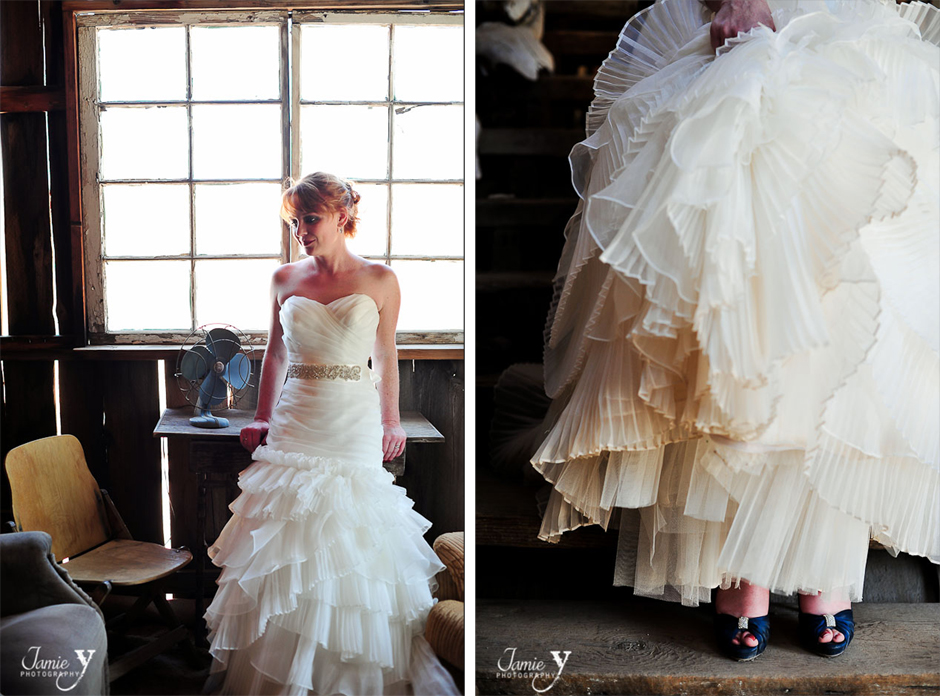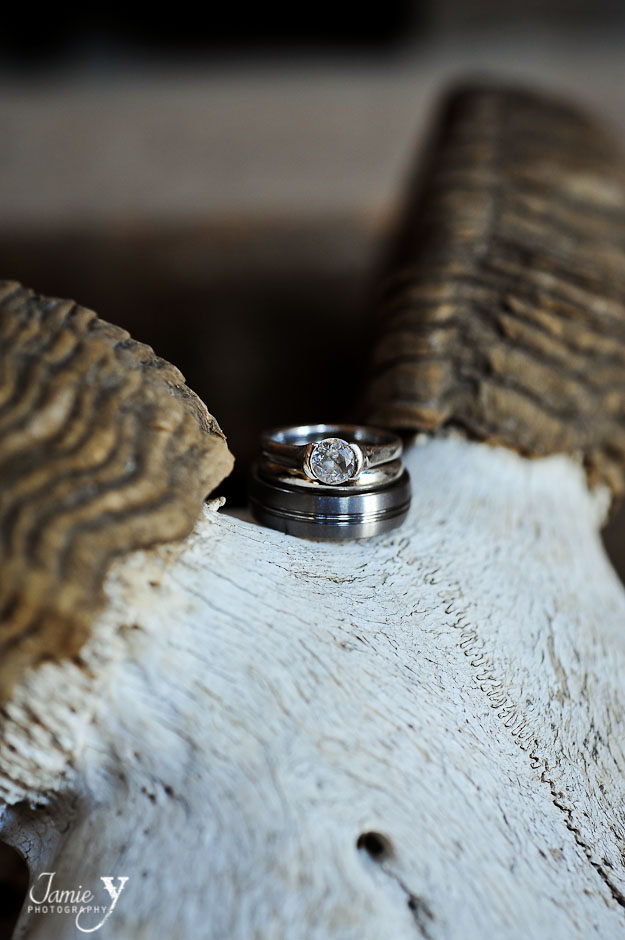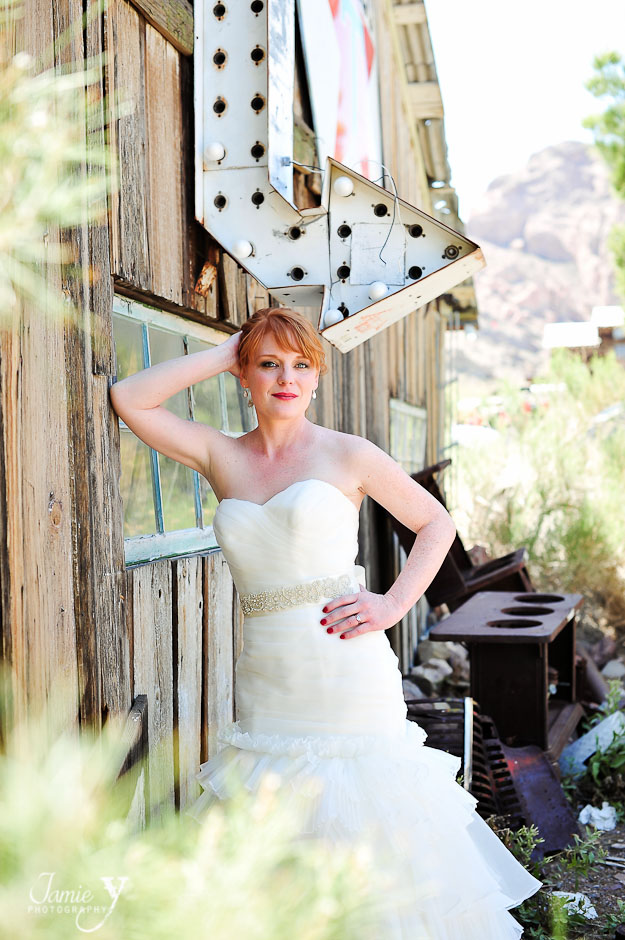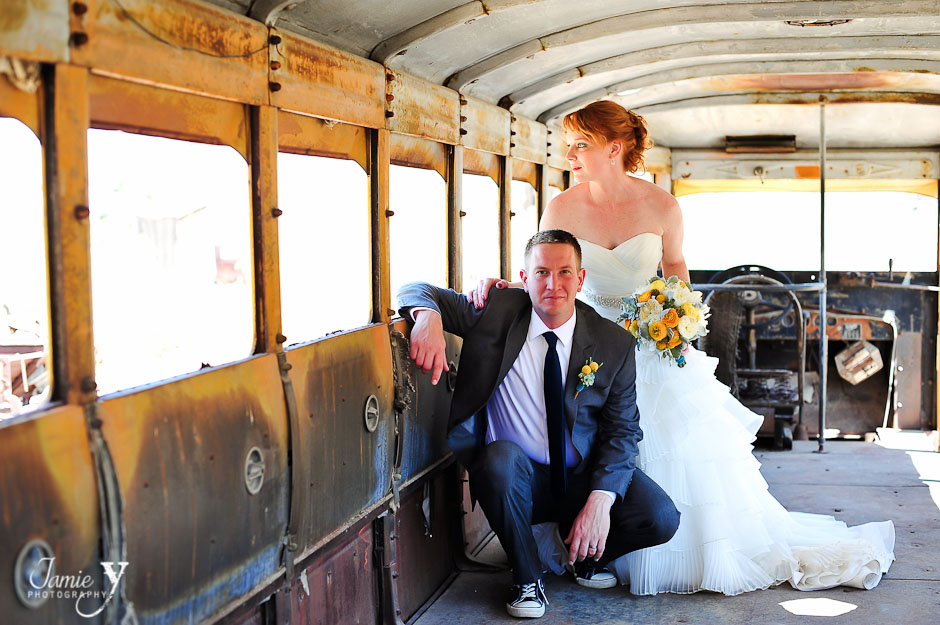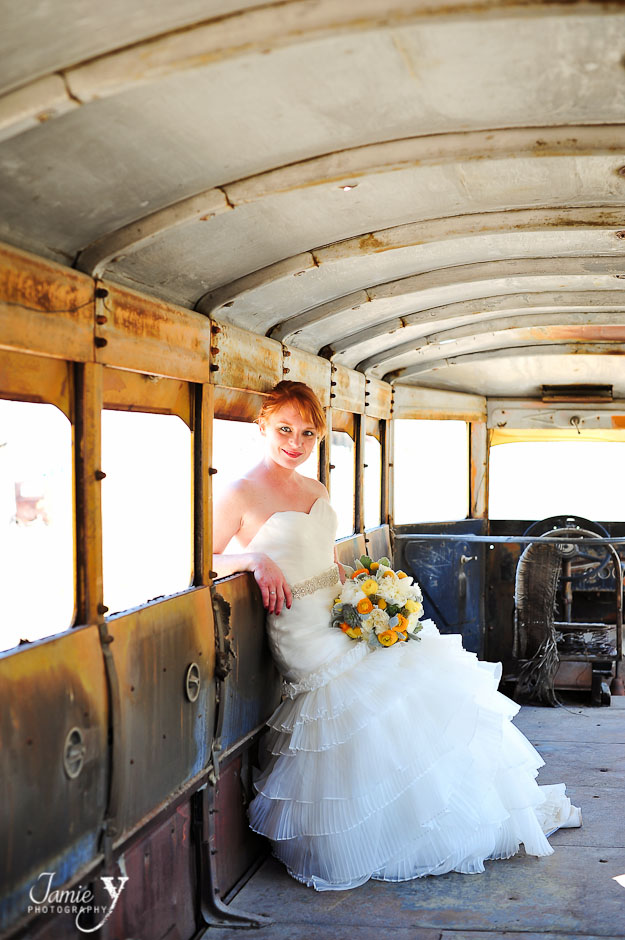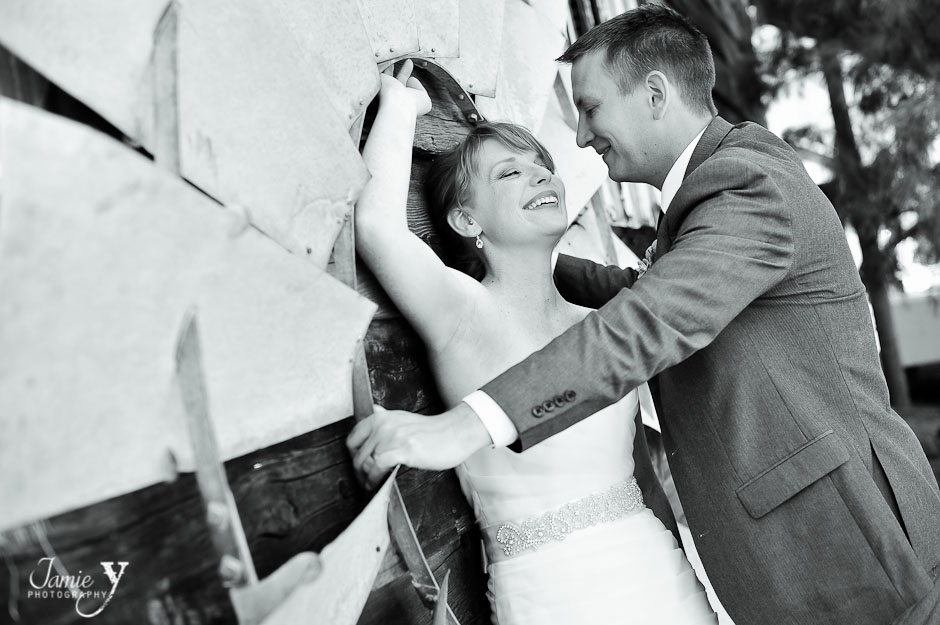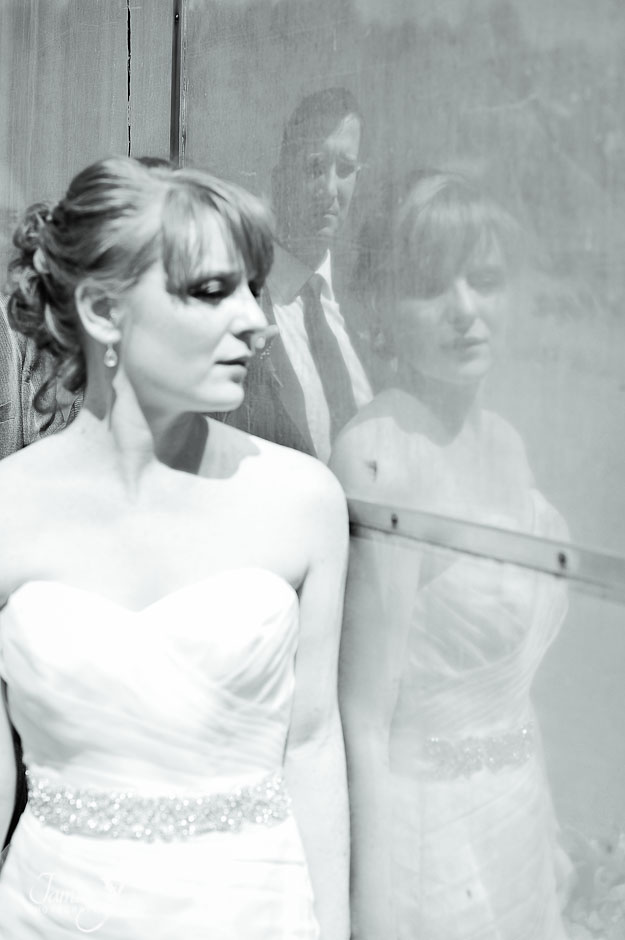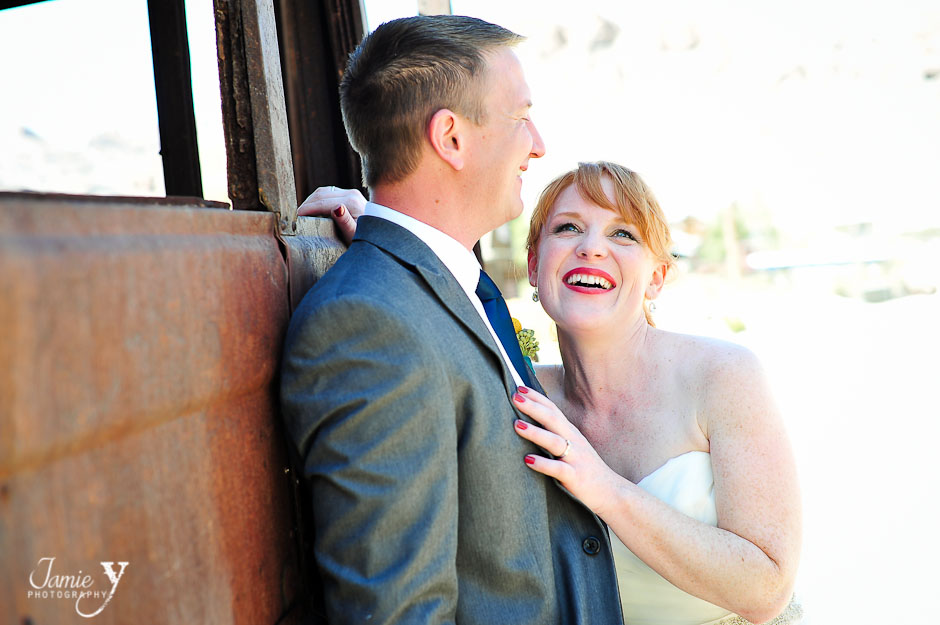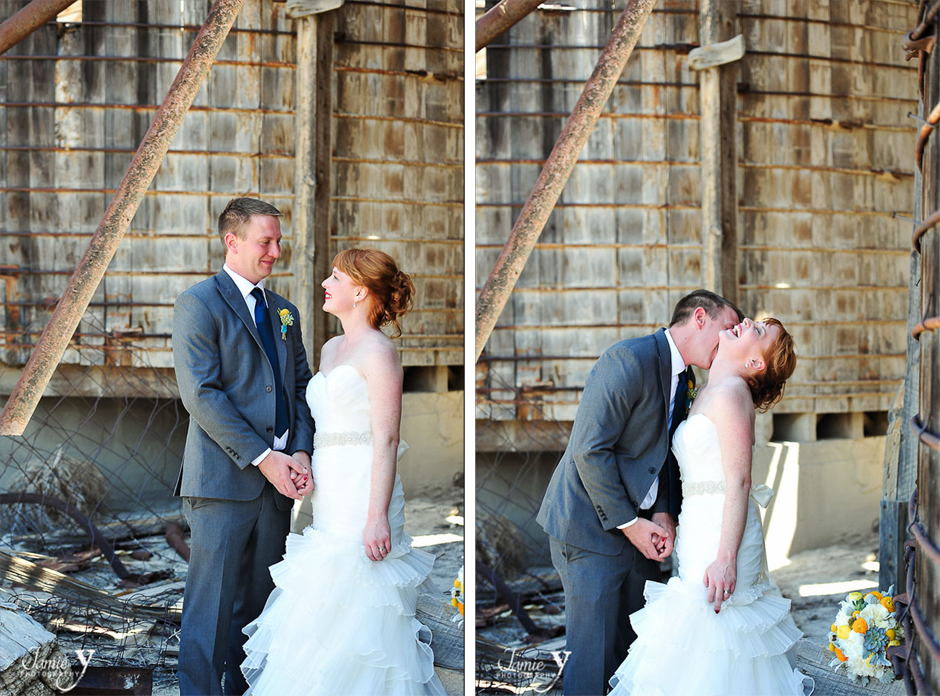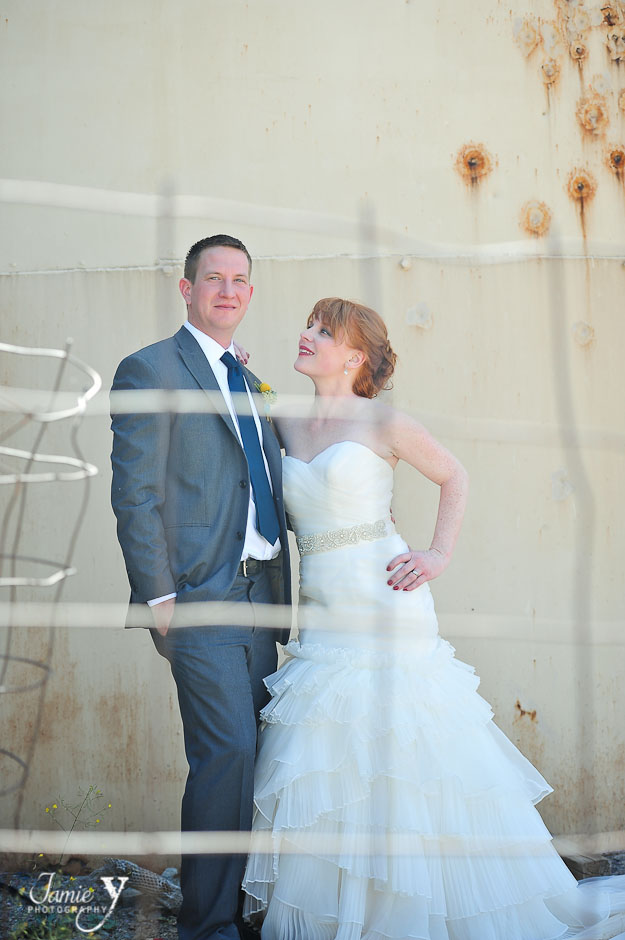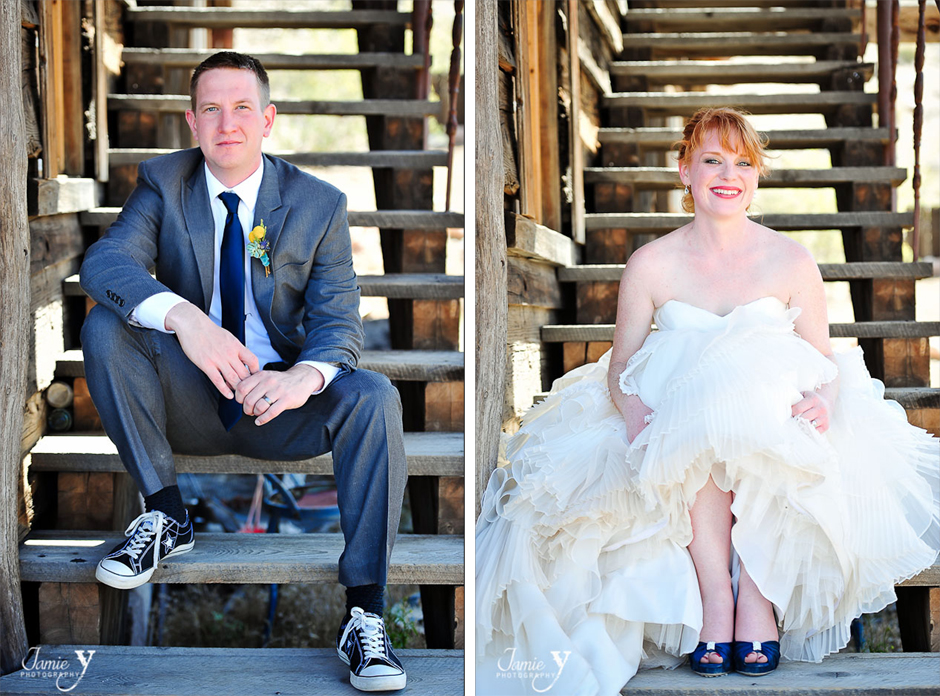 To see even more from their wedding day, watch the video below.
Officiant/Coordinator: Peachy Keen Unions
Dress: Davids Bridal
Venue: Nelson / Eldorado Canyon
XO-Jamie