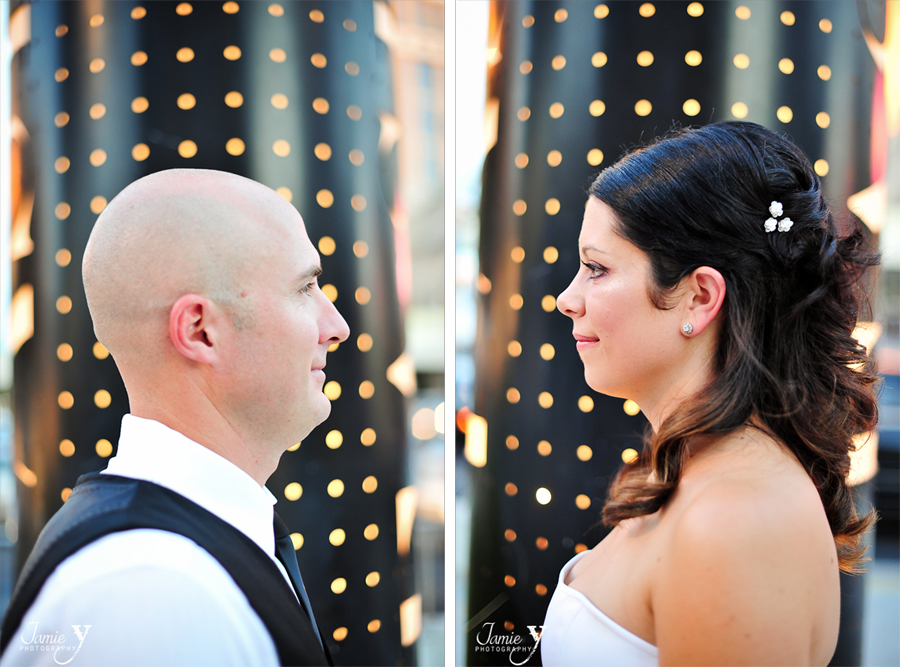 Dawn & Todd came to Las Vegas to get married from Calgary Canada.  Todd knew he was coming to have an intimate elopement with Dawn and two of their friends.  Little did he know that Dawn had a little something up her sleeve.  She surprised him that day with a gorgeous dress for herself and a snazzy outfit for him to wear as well (he originally was wearing jeans).  She had then hired me for some portraits before their evening ceremony in their room at The Wynn hotel on the strip.  Todd had no idea, what a great surprise Dawn gave to him.  She is pretty awesome.
Dawn hand made her bouquet out of fabric and it turned out divine.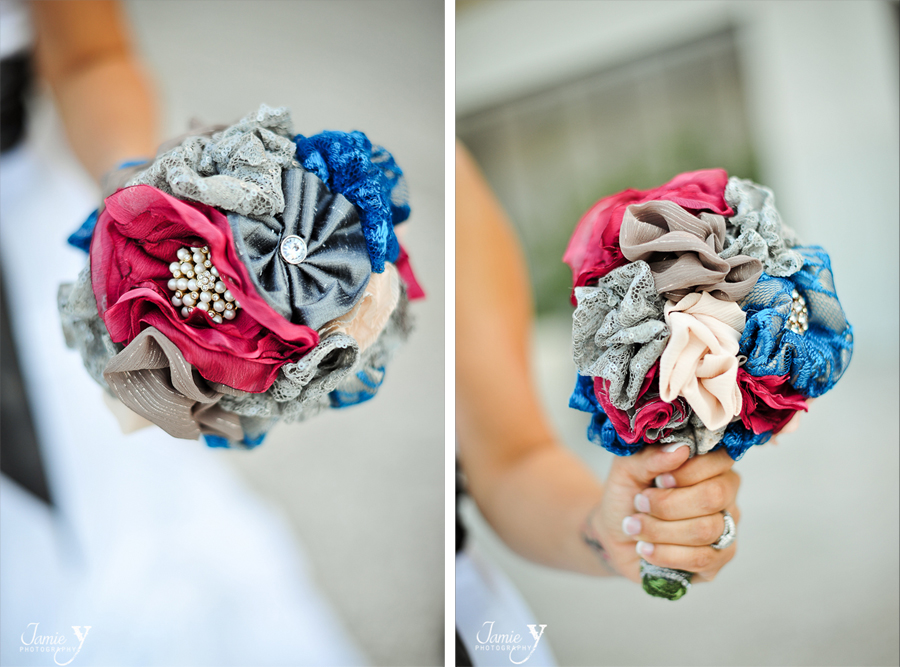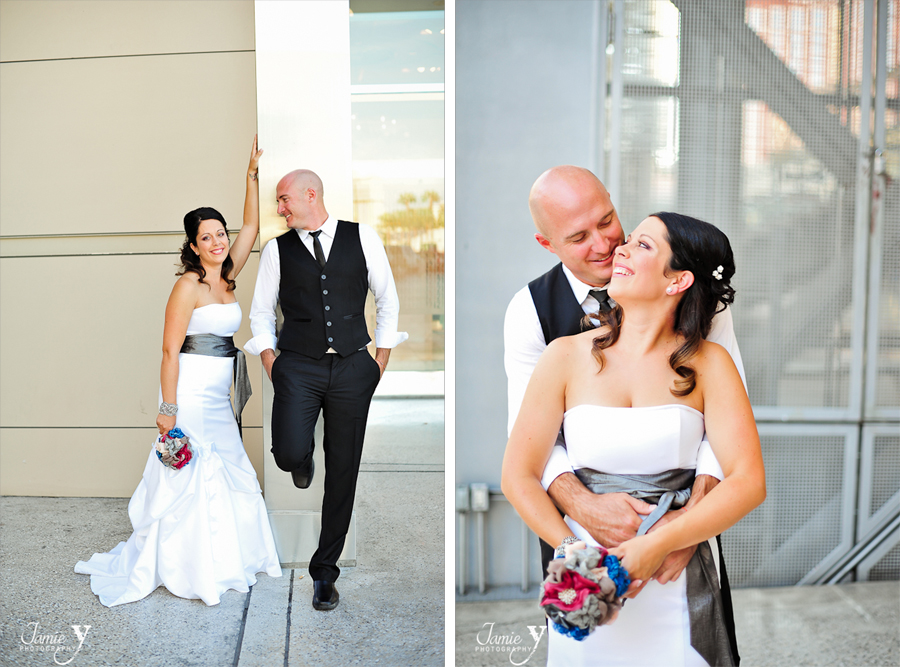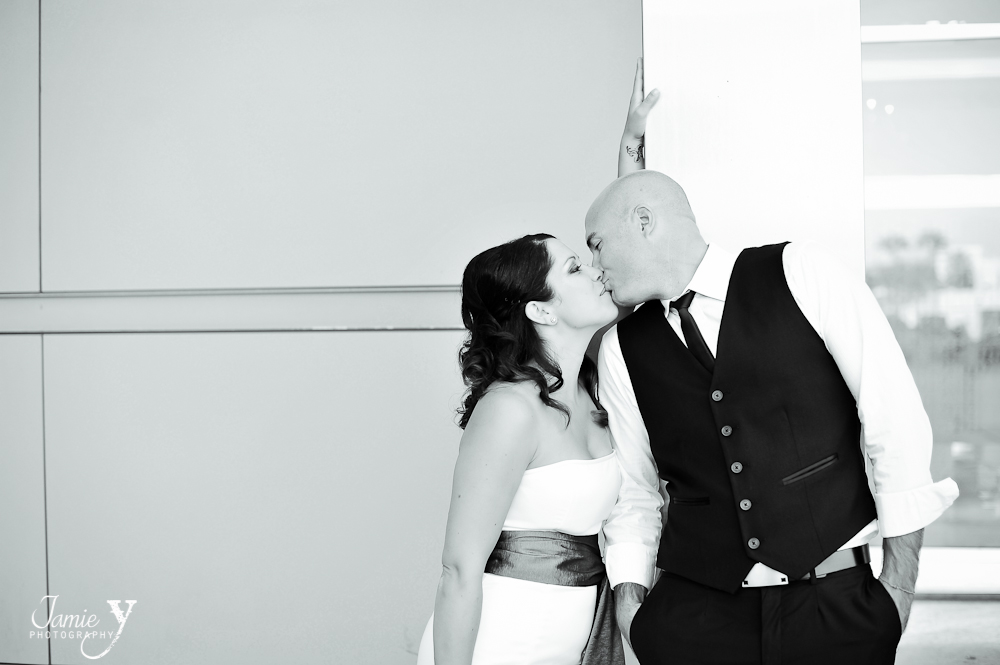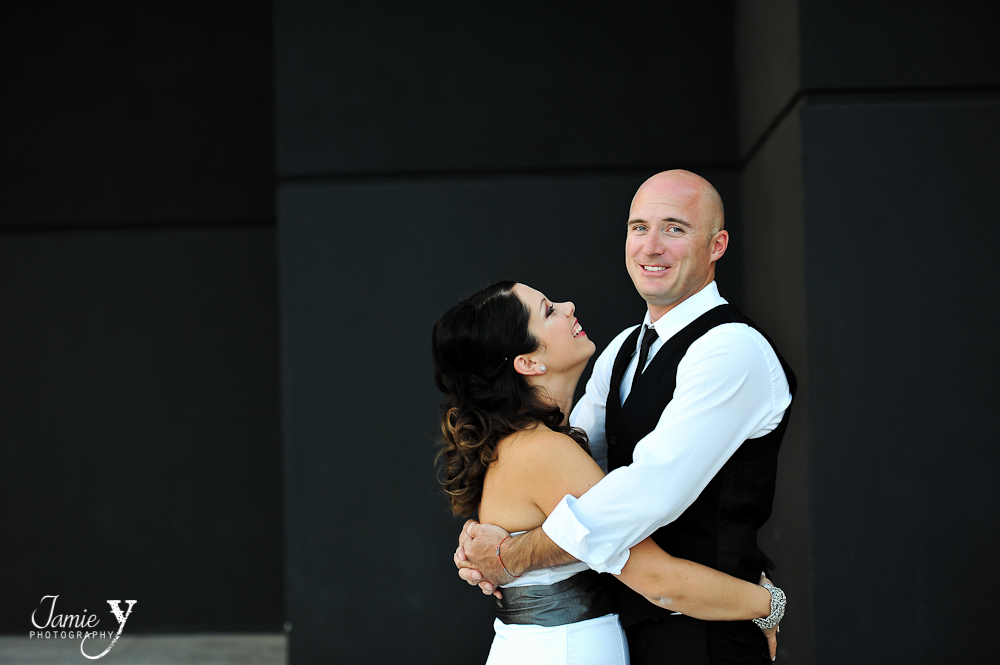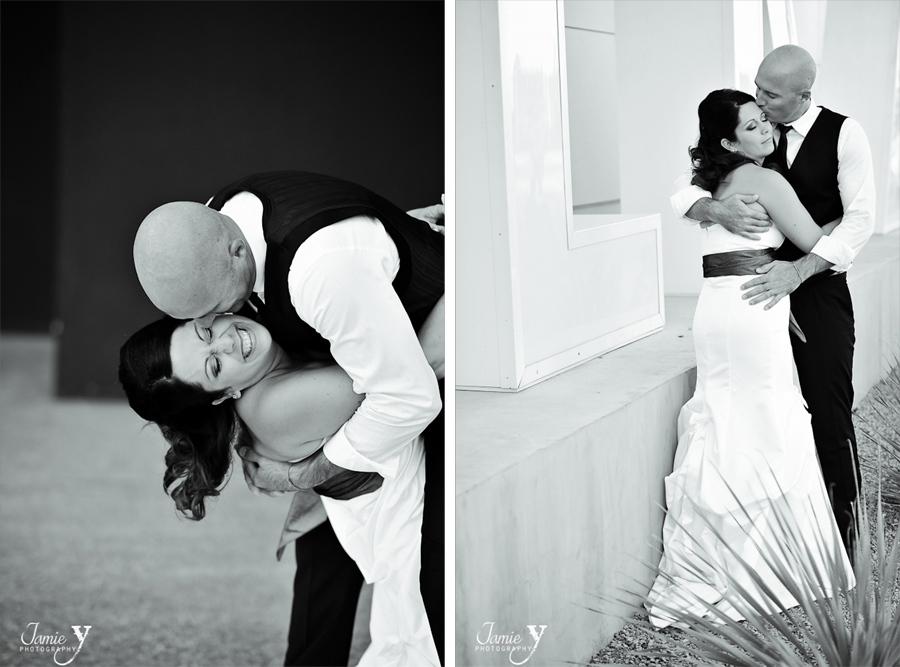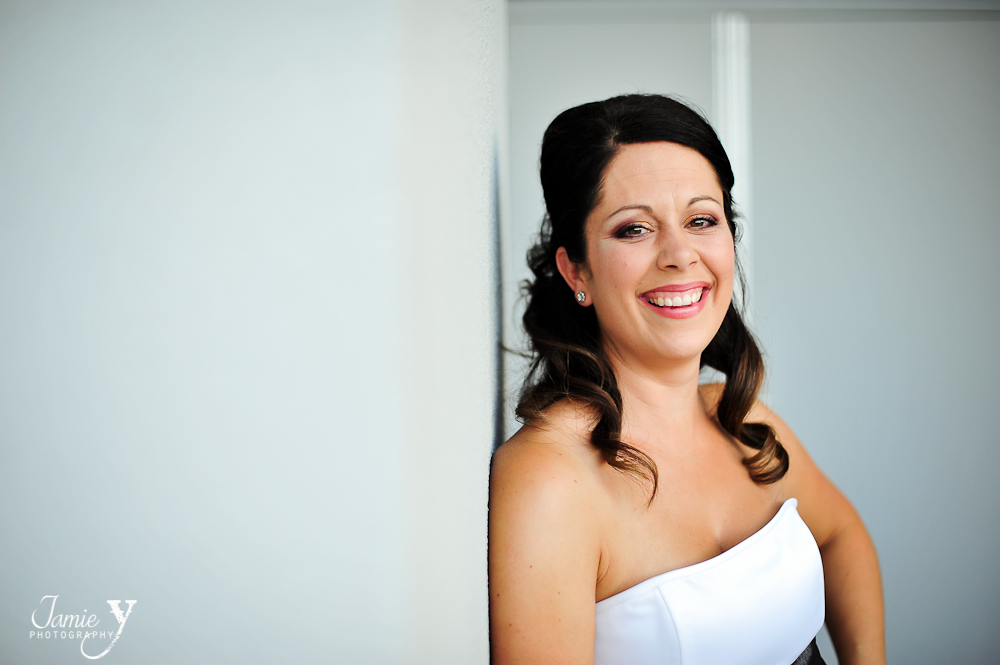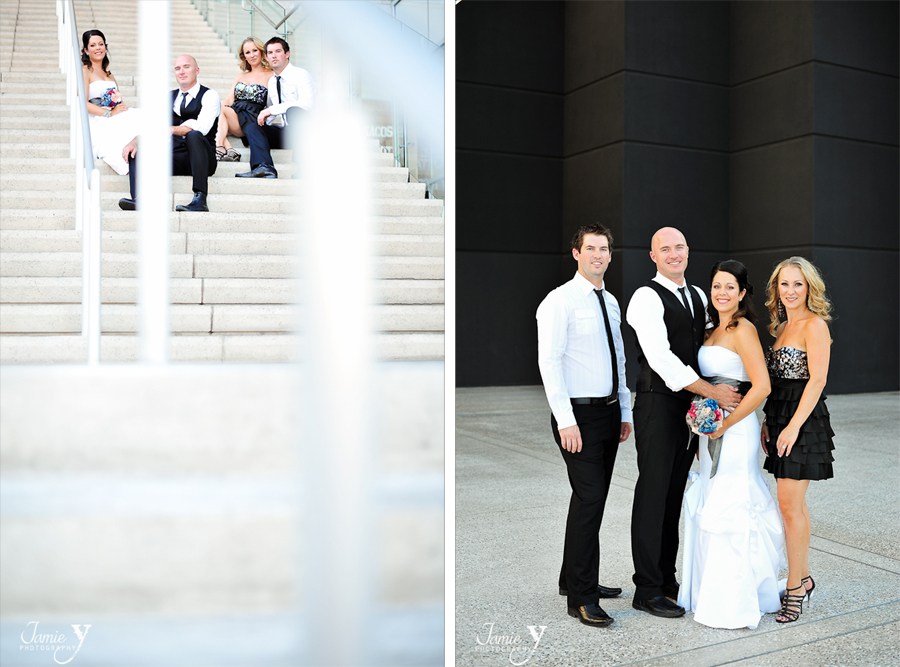 Everyone looked so chic in their black and white color scheme.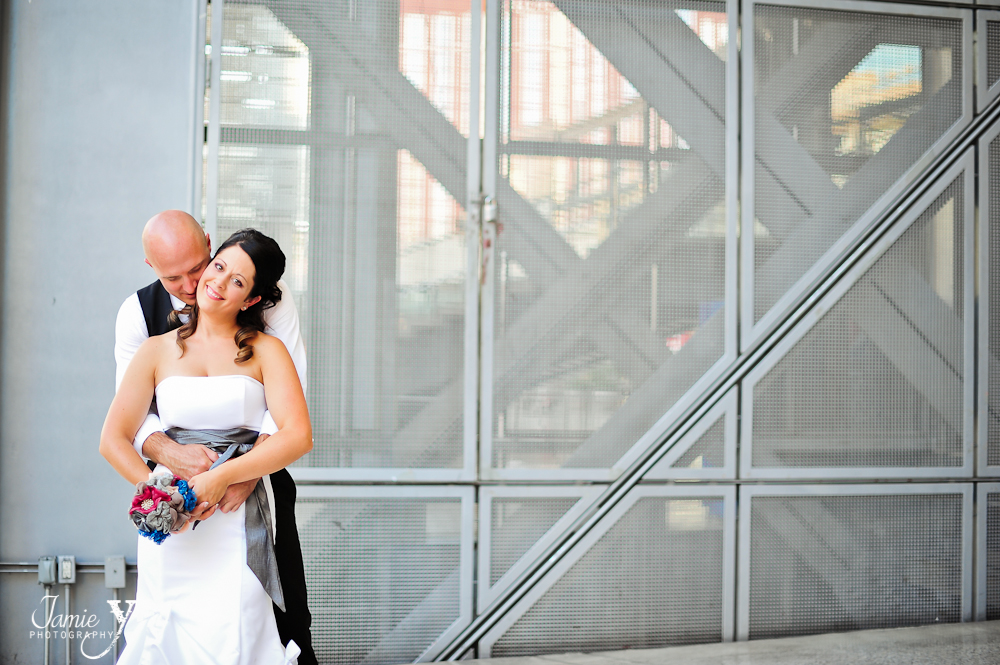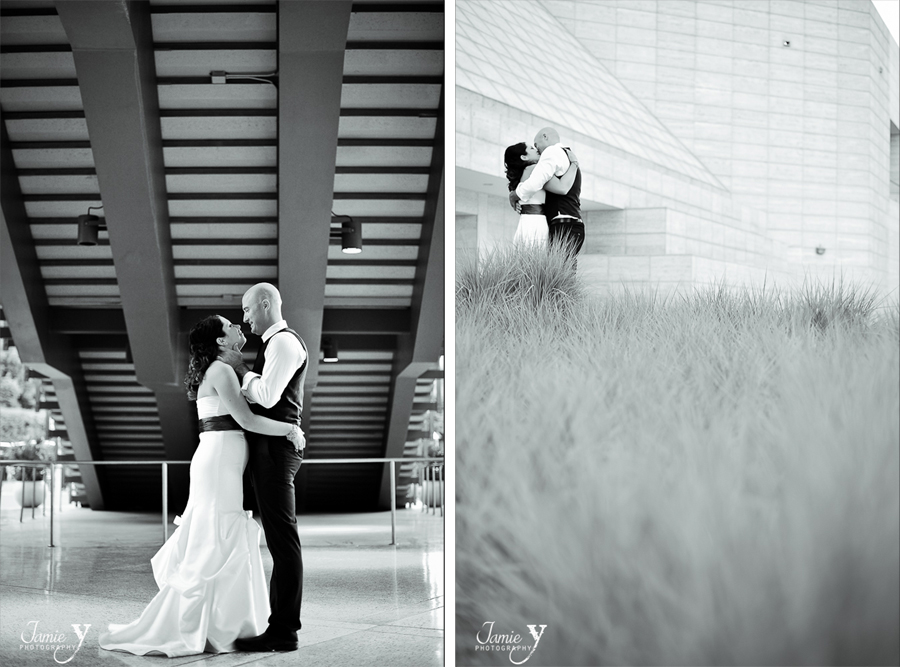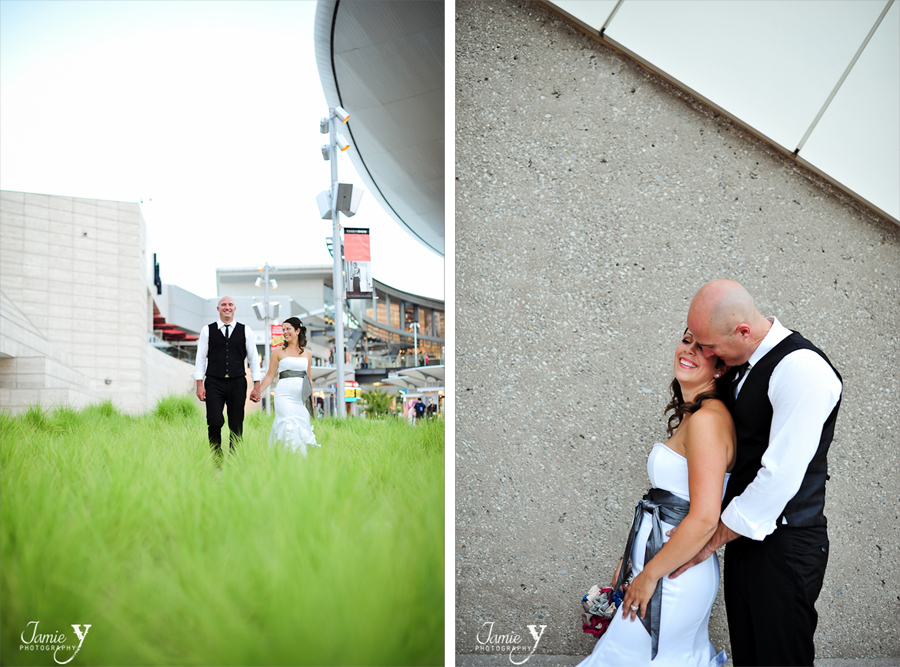 Thank you so much for allowing me to spend some time with you on your super special day.
I wish you both a lifetime of love and happiness.
XO-Jamie