How would you like your very own picture printed directly on wood for a super fabulous wall decoration in your home or office?  All you have to do is enter here on my facebook page to win this prize valued at $59.95.
You can choose any digital picture you have to be printed, of course the better the quality and larger the file size, the better it will look.  It does not have to be a picture I took (Although that would be a bonus) These prints are amazing.  I have one hanging in my kitchen of my daughter as shown below.  You can see the wood grain through the image and it looks pretty cool.  They are sturdy thick pieces of wood.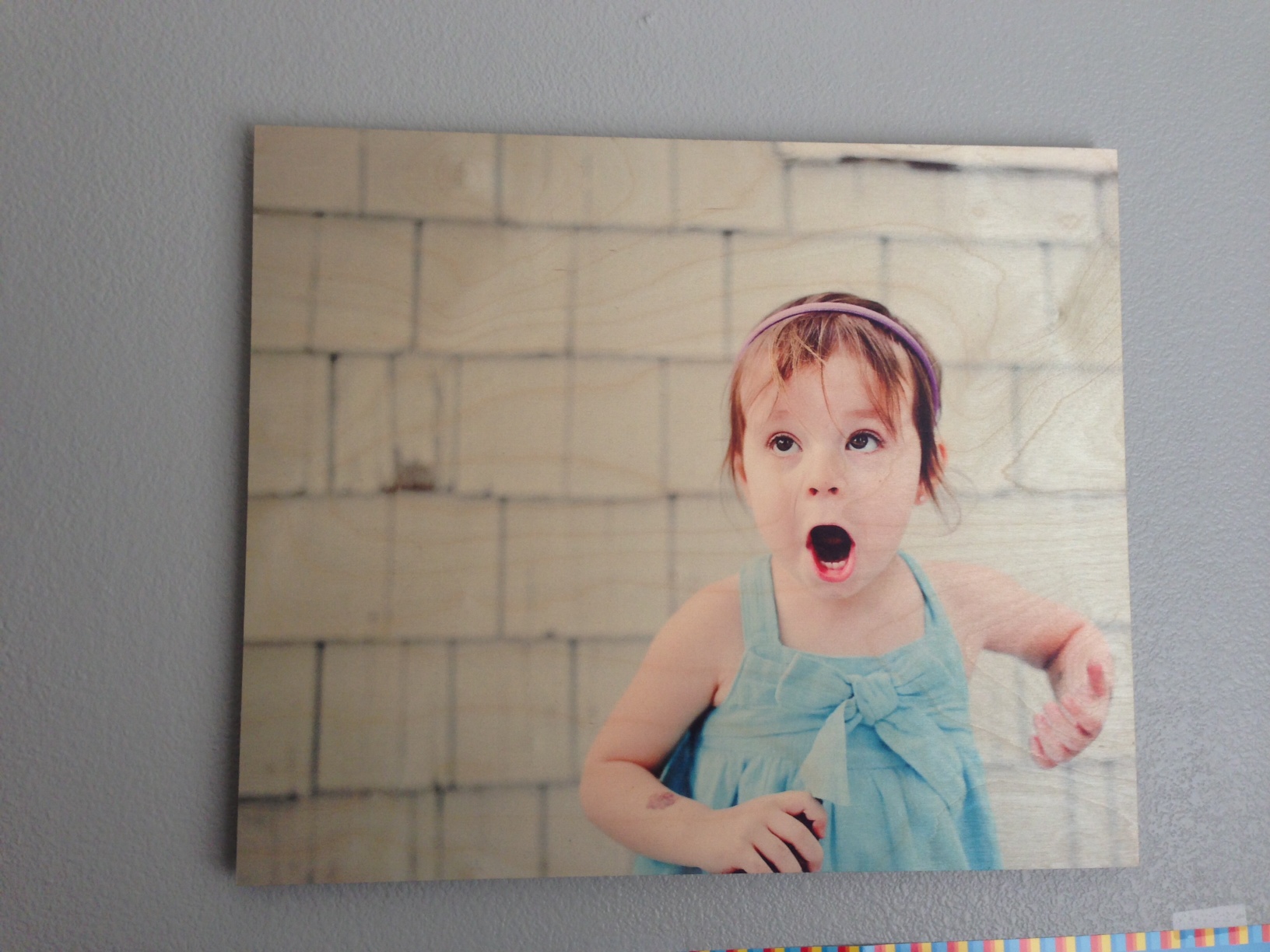 All you have to do is enter the giveaway on my facebook page.  You can gain entries mutliple ways, by liking my page, following me on twitter, tweeting about the giveaway, or commenting on a blog post.
Giveaway ends on the 14th of October and you can get multiple entries per day.
Oh, one more thing, you are required to take a picture of you and your WoodSnap once it arrives and post it on my Facebook Page.
Good Luck!
XO-Jamie