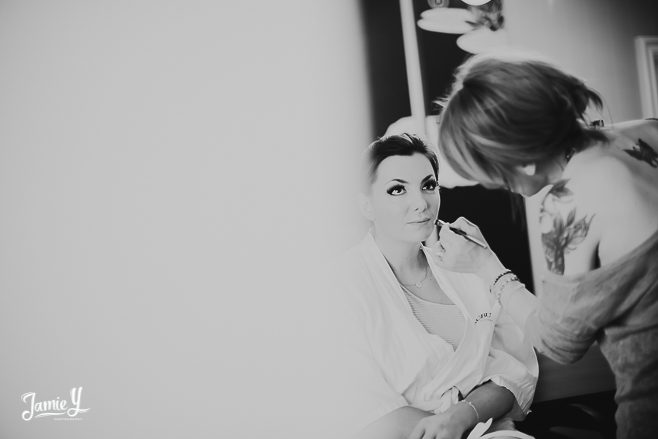 Today I am sharing Natasha & Gordon's Caesars Palace Juno Garden Wedding.
A little backstory on the couple as told by the bride: "We met in Dubai, I was living there and had been for 7 years. My parents were over and it was Mother's Day. After lunch we went to a bar where Gordon started chatting to my Dad as he was there on business. I know now that it was because he took a shine to me! That evening as fate would have it, we were in the same restaurant, Gordon came over and asked for my number. He then extended his trip by a week and then had to leave back to England. I thought that would be it but 2 weeks later he sent me a message saying I'm on a flight, make sure you're in!!! After a year of trips all over the world, I decided to move back to England so that we could be together. My Grandad sadly passed away just before I moved and we decided that we would renovate his and my late Grandmas house and continue all the happy memories I had there. A few months later outside the door of what was to be our new home he asked me to marry him."
Such a beautiful love story of a beautiful couple!
The day started in their suite at Nobu towers inside Caesars Palace.  Natasha was having her hair and makeup done by the talented Francesca with Bobbie Pin Beauty.  Once Natasha was finished getting her glam, she put on a blush non traditional wedding dress that she had chosen.  Right after their first look, Natasha staged herself spilling soda onto her dress and rushing into the bathroom to try and clean it.  Gordon had hopes for her to wear a traditional type wedding dress and she surprised him by coming out of the bathroom in one.  He had no idea!  It was such a great surprise and he was beaming.
Next was the intimate ceremony in Juno Garden outside of Caesars Palace Las Vegas.  The ceremony was just the two of them, the officiant, me, and their two guests.  It was perfect!  I don't think I have ever seen a couple so excited to walk down the aisle and right after being pronounced husband and wife.  Wait till you see the photos, best reactions ever.  They continued to carry that love and excitement throughout the whole photo session.  They finished up with some champagne at Nobu and hopefully got some pizza and nachos soon after.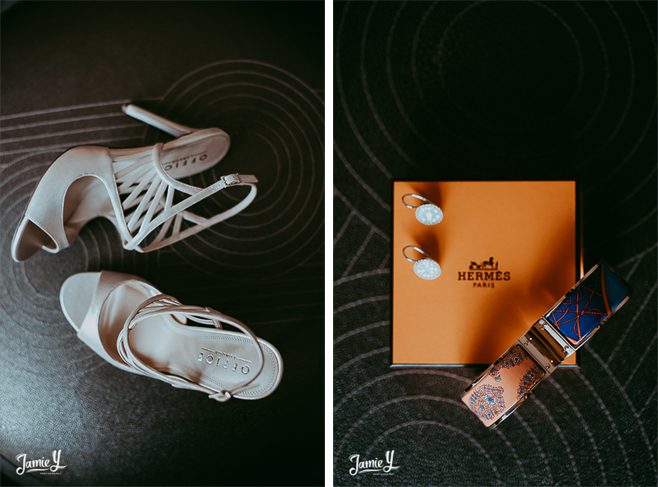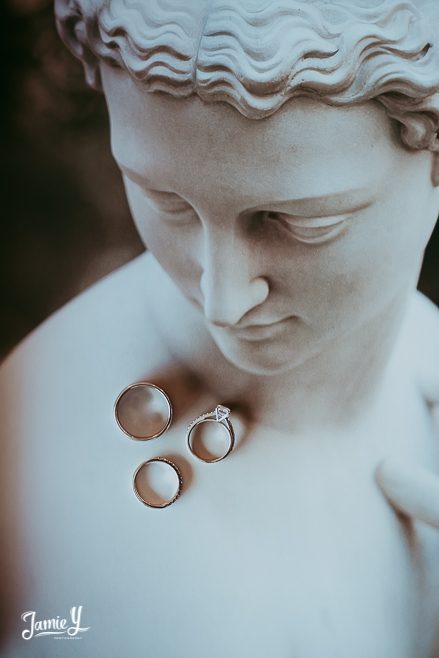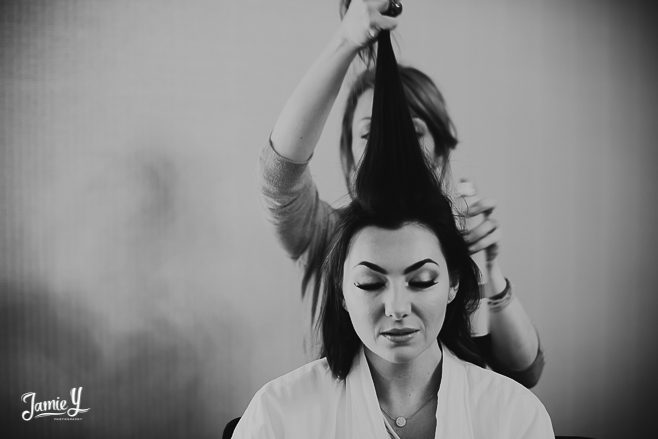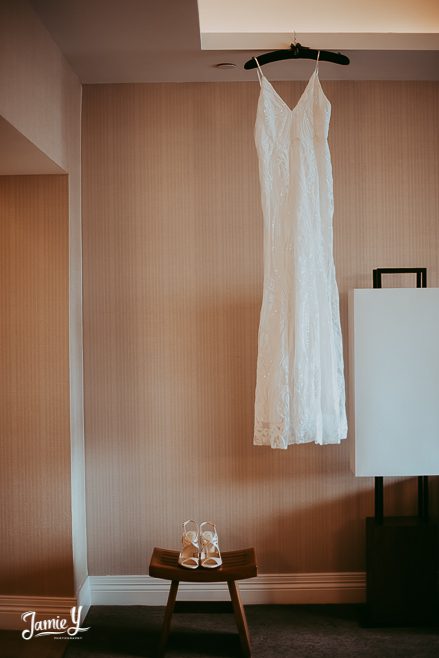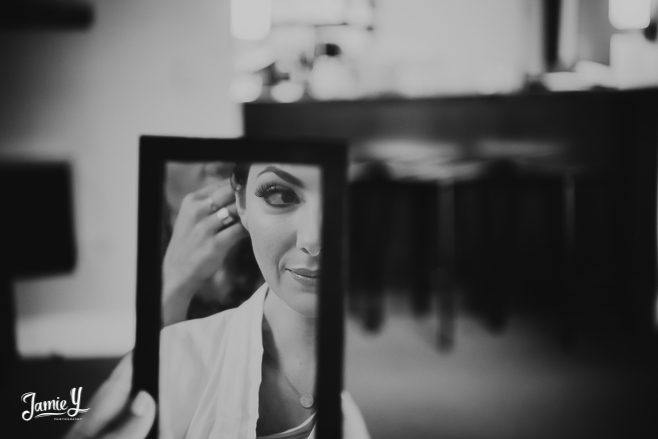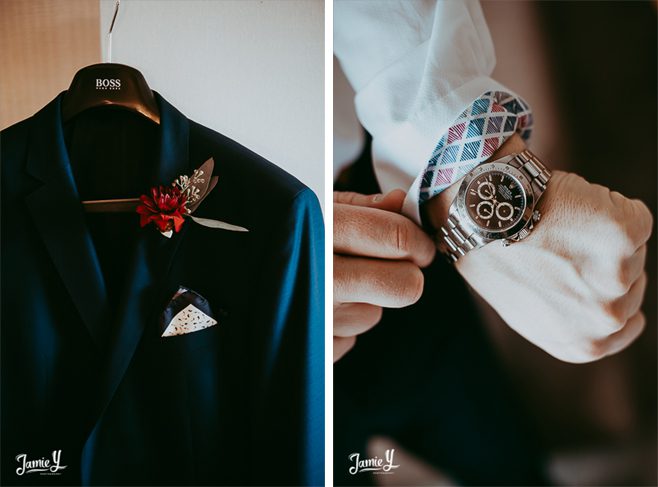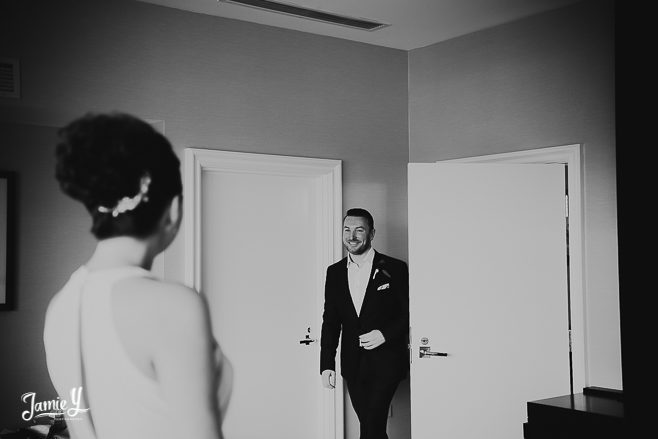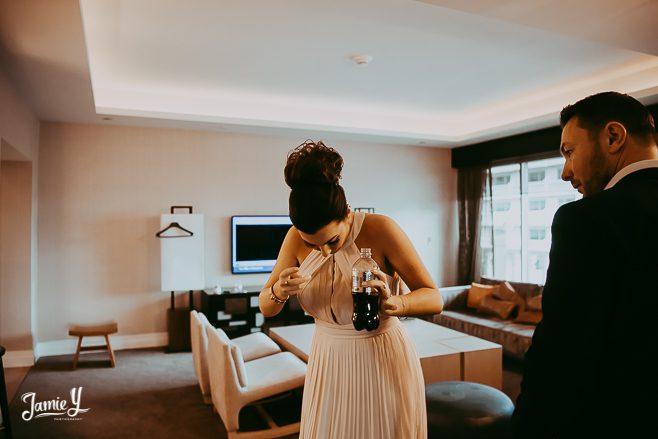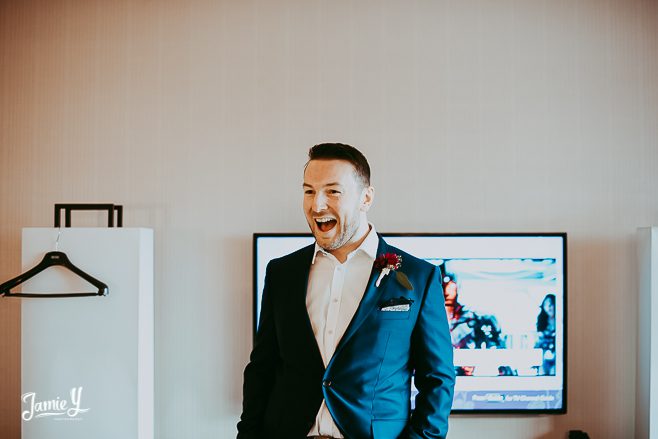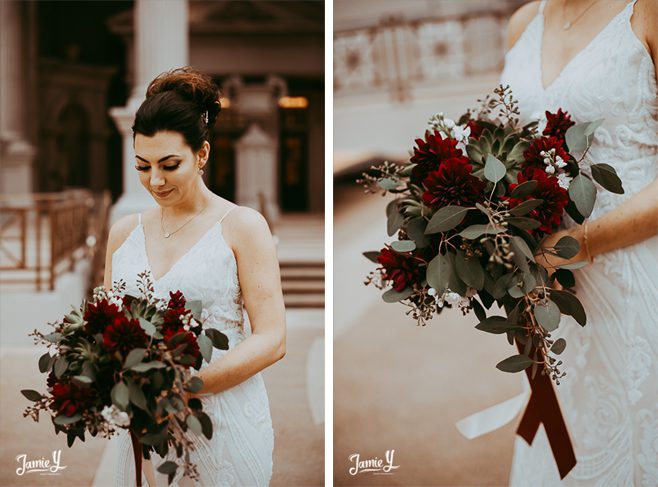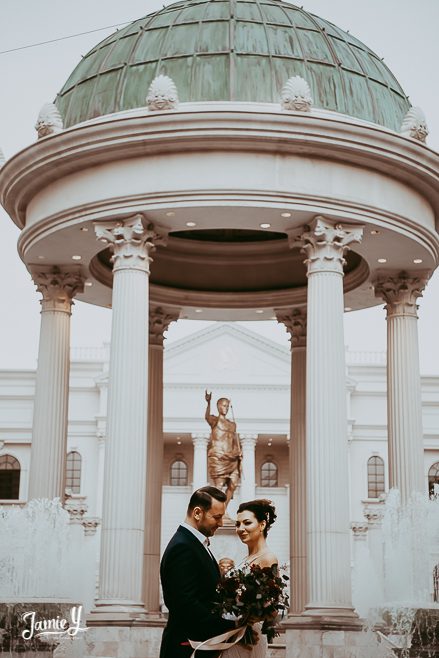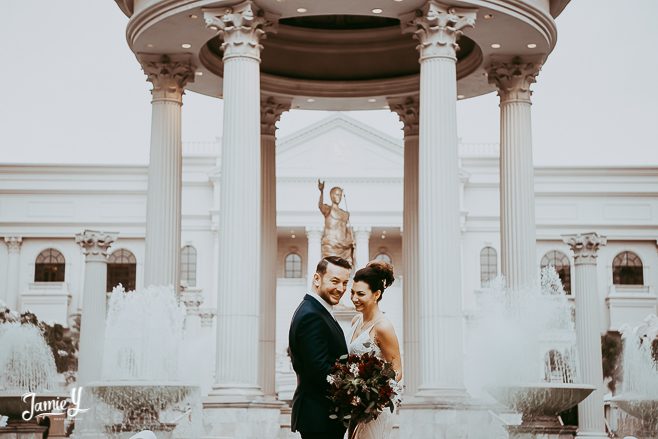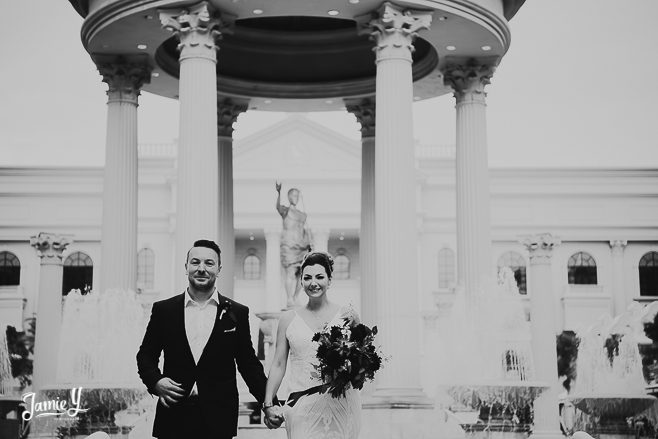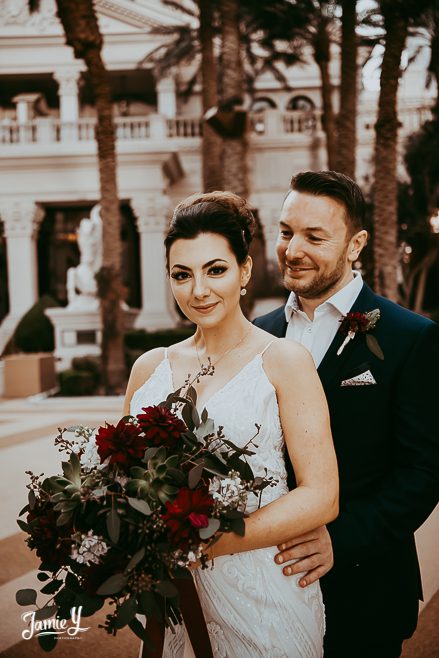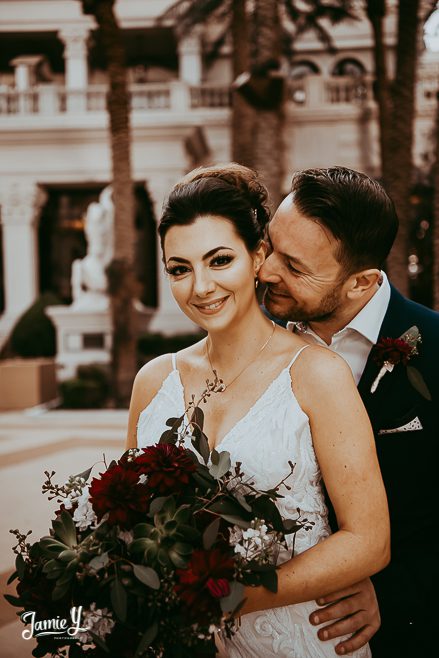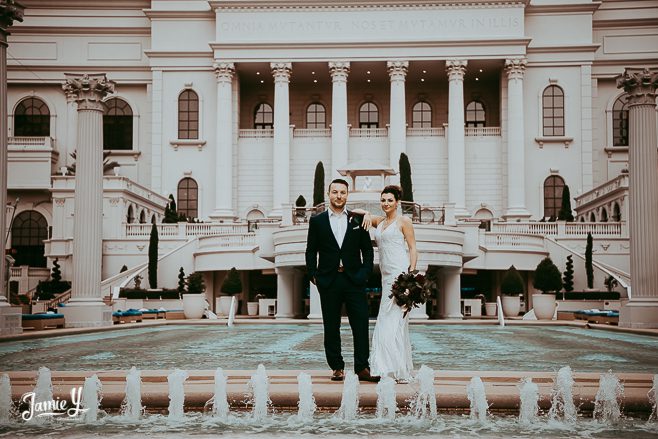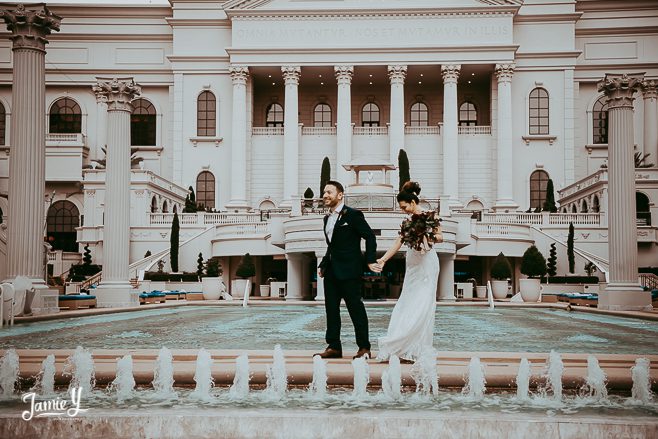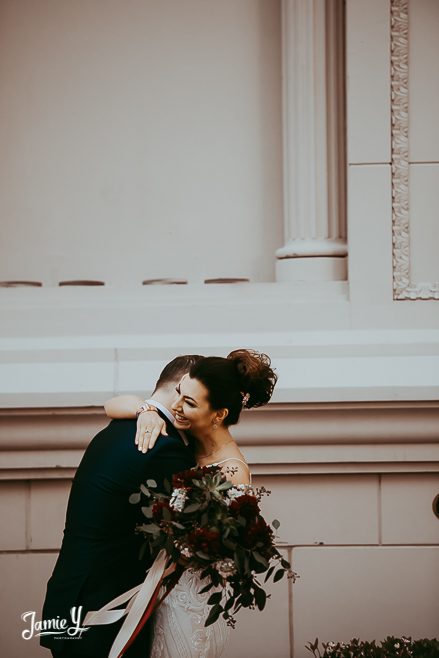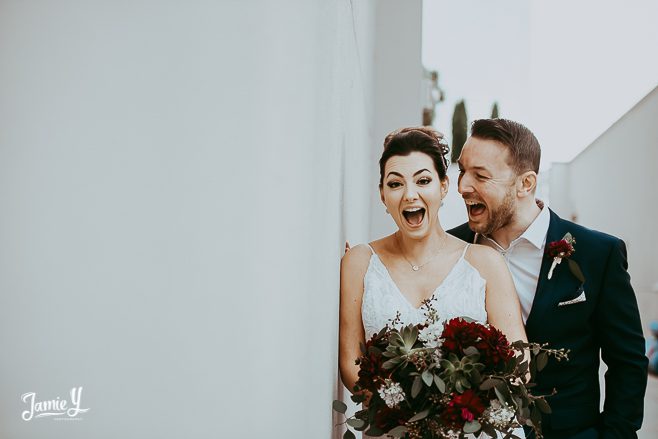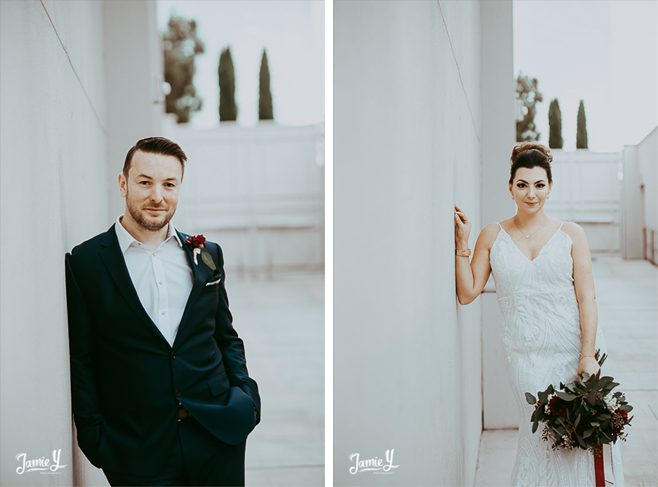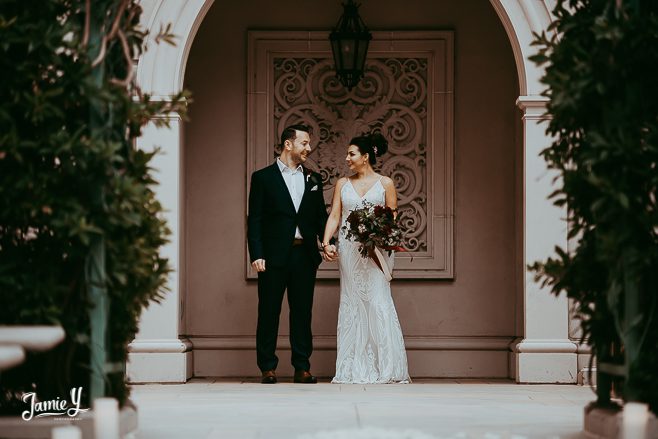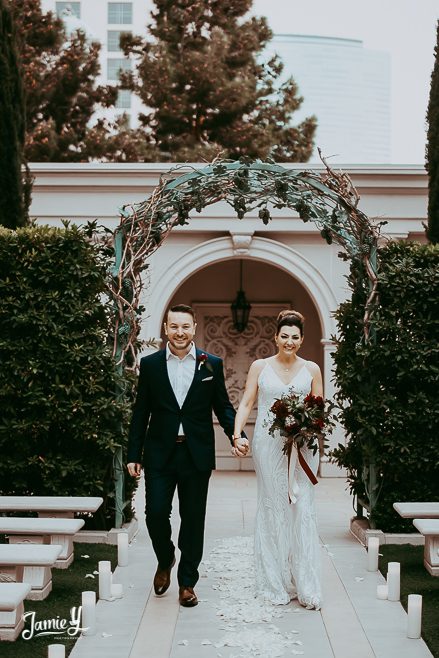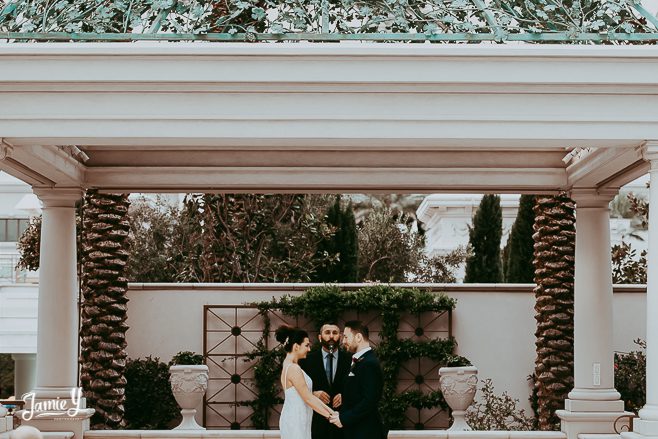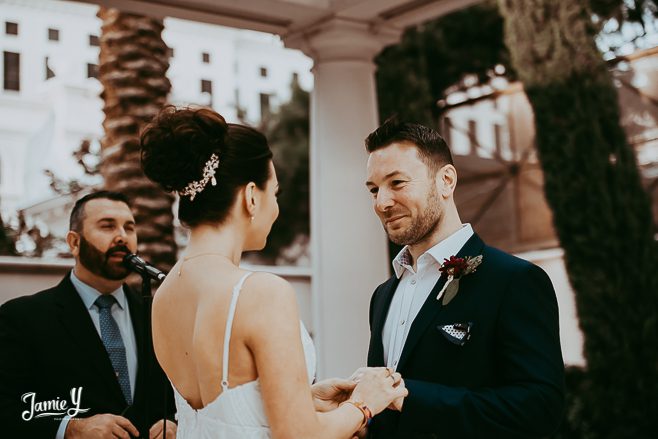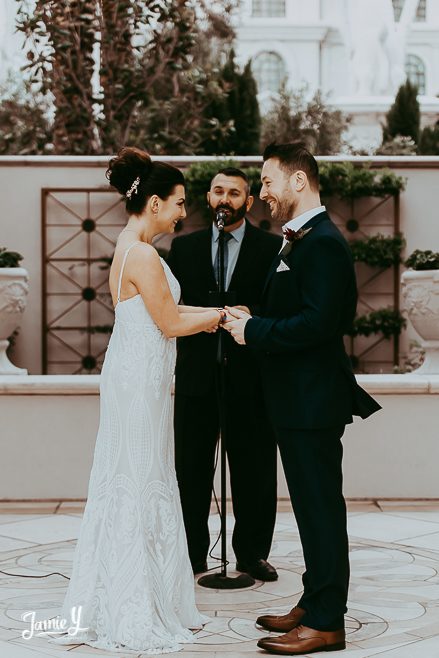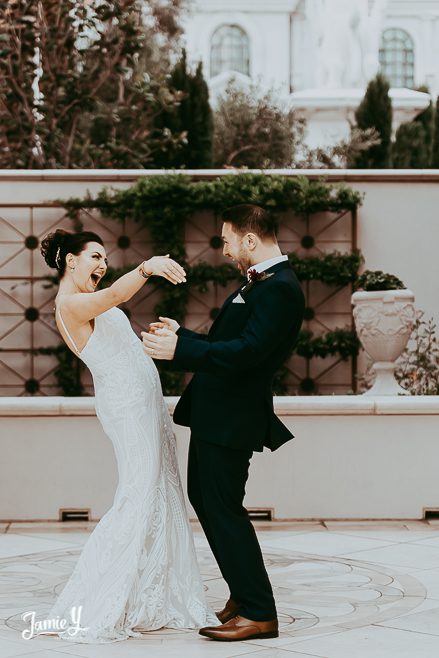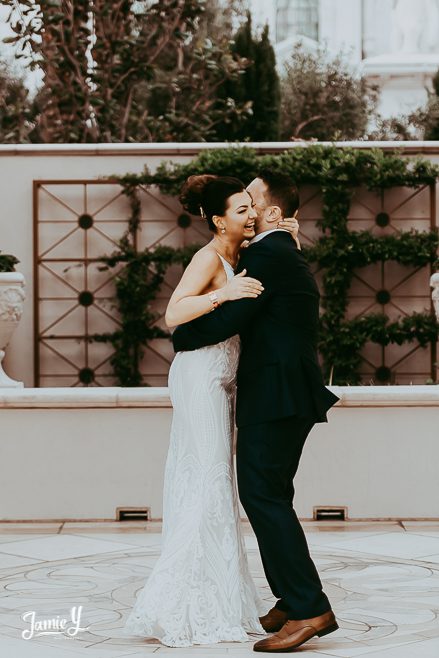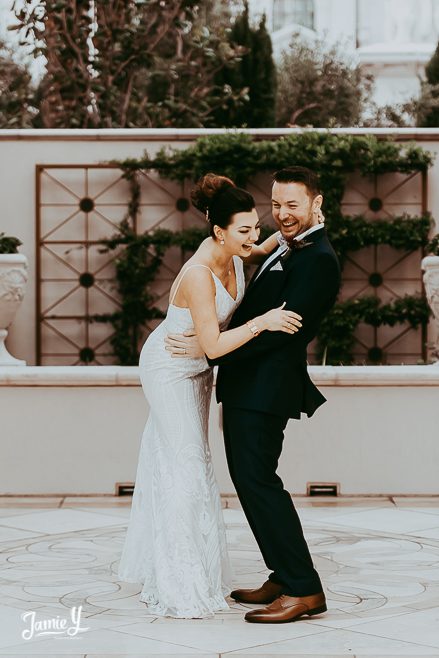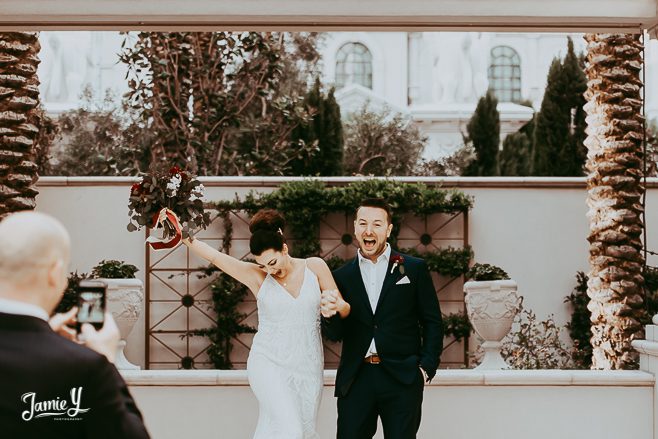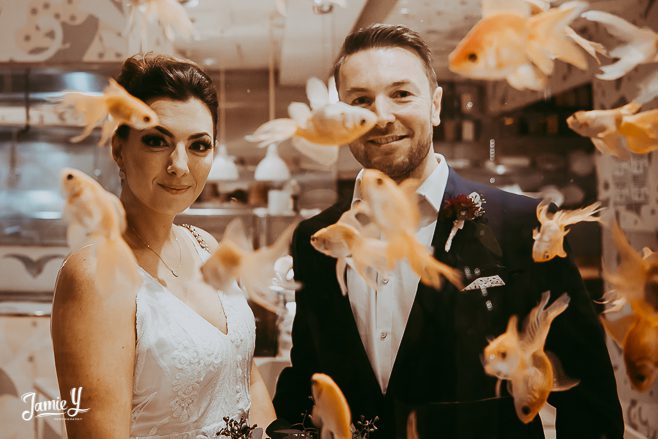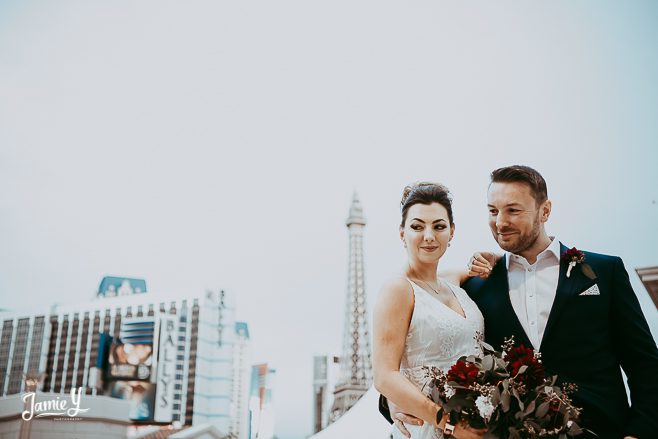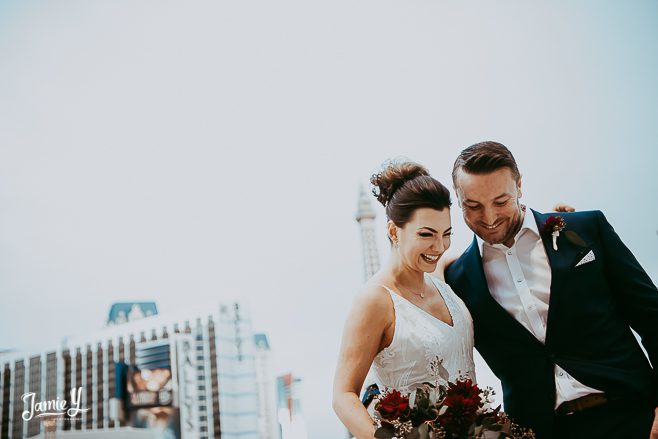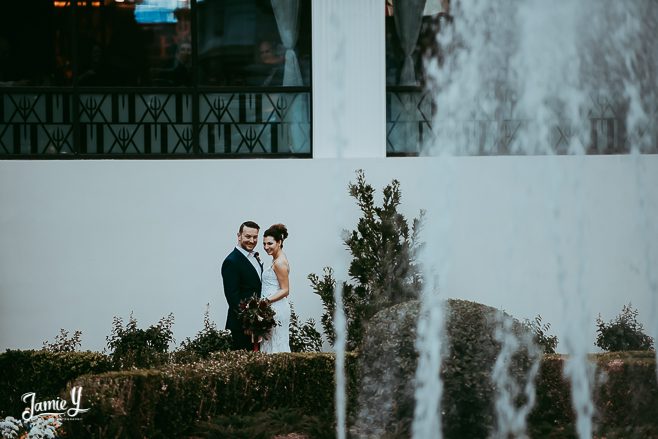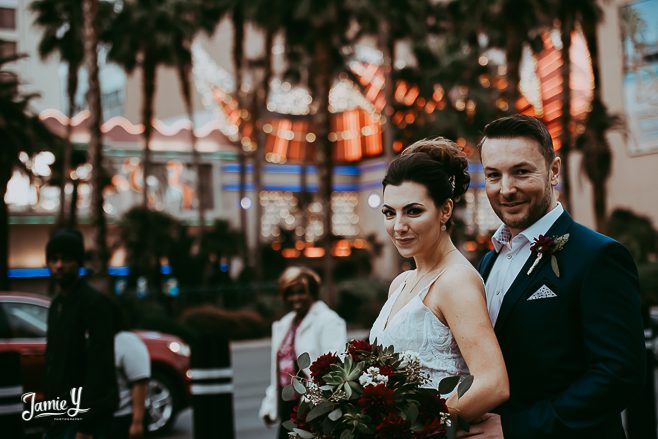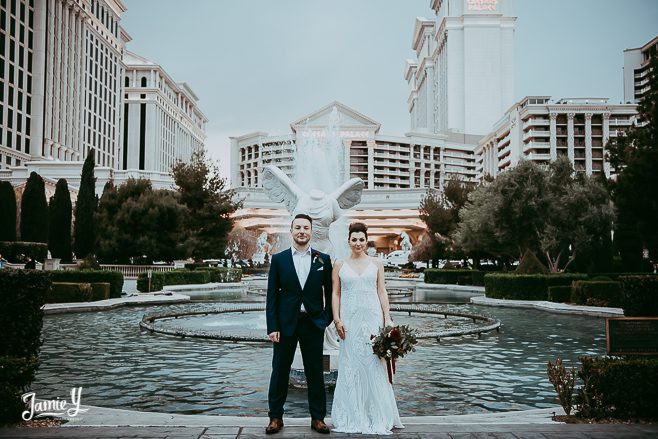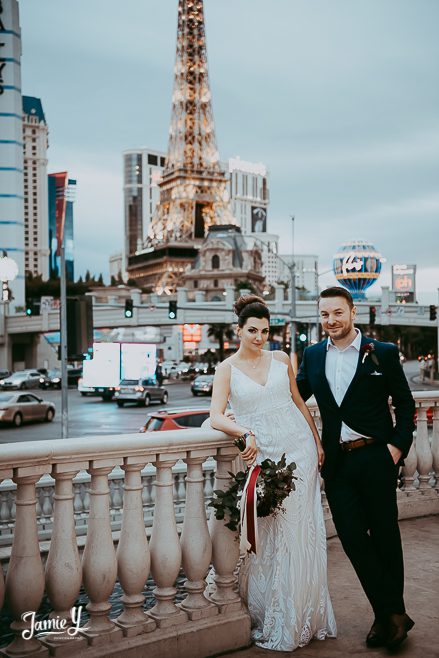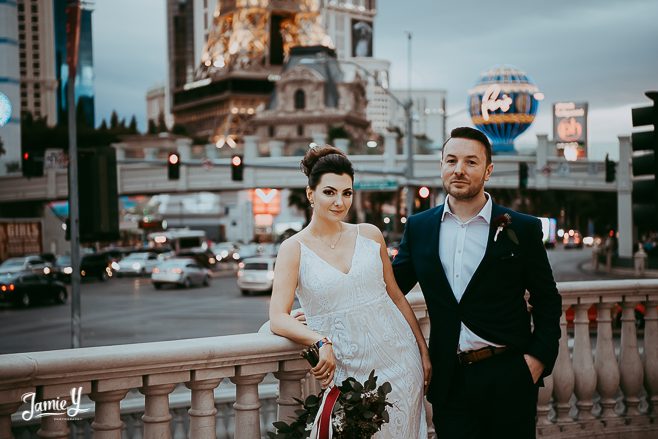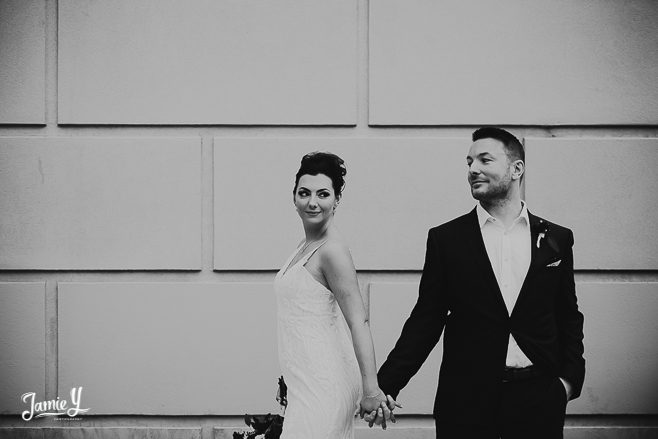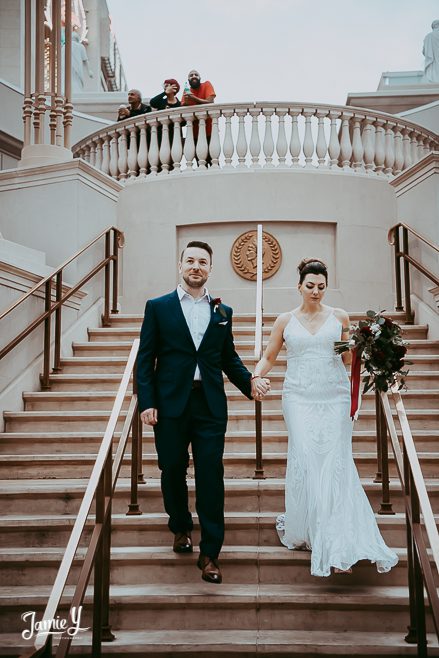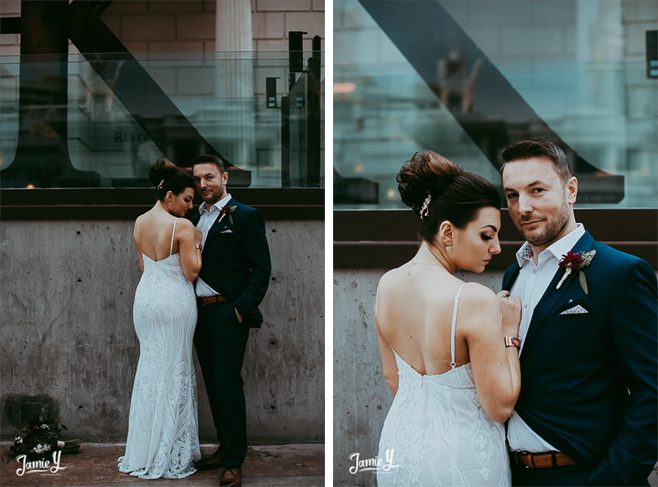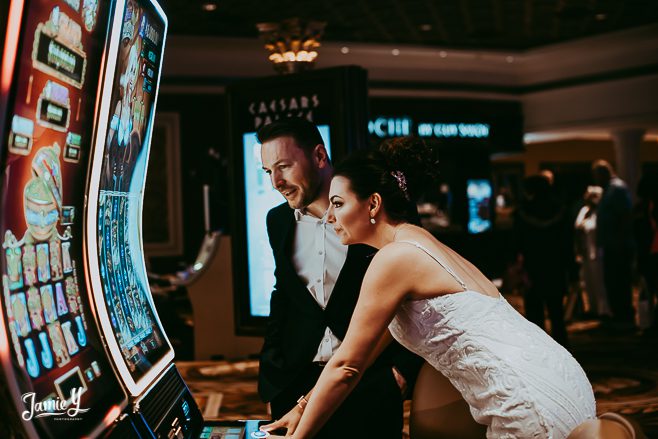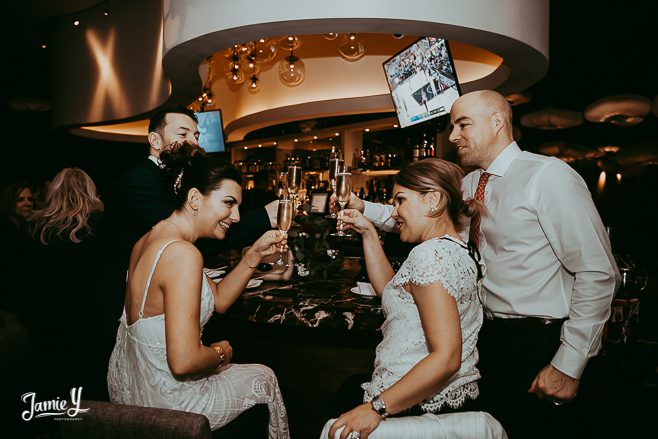 I am so honored to have photographed and witnessed two people who are so utterly in love.  It is the real reason for what I do.
To see even more from their day, watch the slideshow below.
XO-Jamie
Caesars Palace Juno Garden Wedding