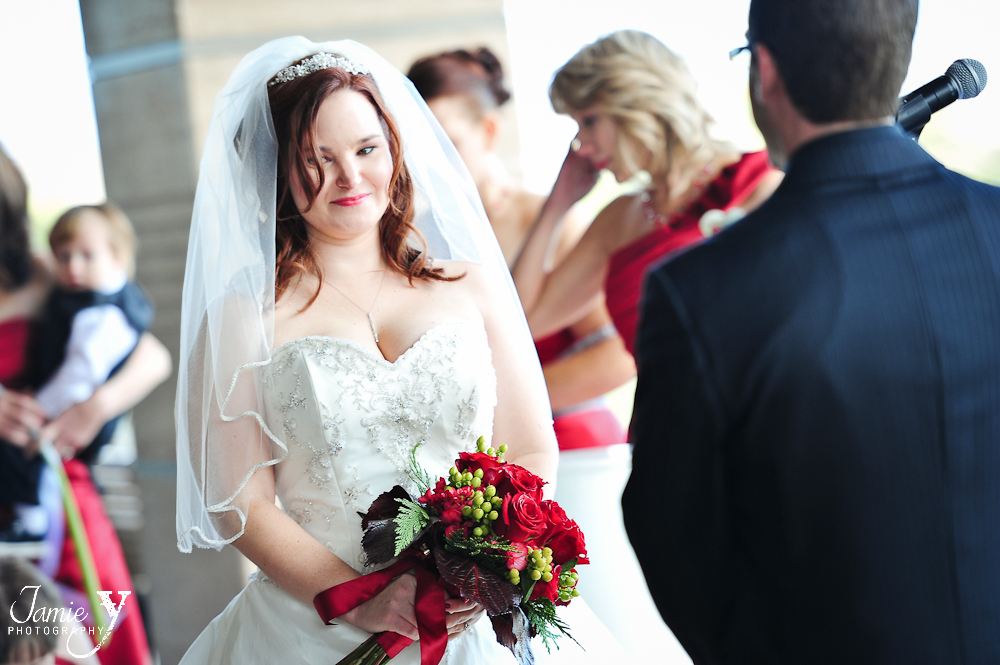 At the beginning of the month I had the absolute pleasure of photographing Brandi & Job's wedding.  They are my neighbors and they also asked my daughter to be their flower girl.  So, this wedding was very special to me for many reasons.
We went to the rehearsal dinner the day before which was great because we got to meet the important people of the day beforehand.  I could tell that this was going to be a great wedding because everybody was so nice and funny.  Talk at the table ranged from starting a business to hire out my daughter as a flower girl for weddings to talking about chitlens.  It was a great time and I was excited for the next day.
The ceremony and reception were held at the gorgeous M Resort.  Everything there is so beautiful.  The ceremony was held outside and was wonderful.  Brandi surprised Job with a special ring at the ceremony and I was in on the secret so I knew to capture his reaction.  He had such a huge smile, it was great.
After the ceremony there was fantastic food at the restaurant called Anthonys.  After that, the reception took place downstairs in the Wine bar called The Hostile Grape.  It was a great setting for a reception.  A huge dance floor with lots of comfortable seating all around.
My daughter had her first time being a flower girl and she did a great job.  She was so excited and curtsied right when she came out of the doors to go down the aisle.   I am pretty sure she thought the whole day was about her.  She danced pretty much the whole entire time at the reception.  It was great.
Everyone at the wedding, the family and friends, were all so nice.  It was a great close knit group of people that you could tell all really cared a great deal about each other.  The maid of honor surprised the couple and sang the song for their first dance.  That was one of many times that I teared up during the day.
It was a beautiful wedding and Brandi & Job are beautiful people.  I am so fortunate to have them as neighbors.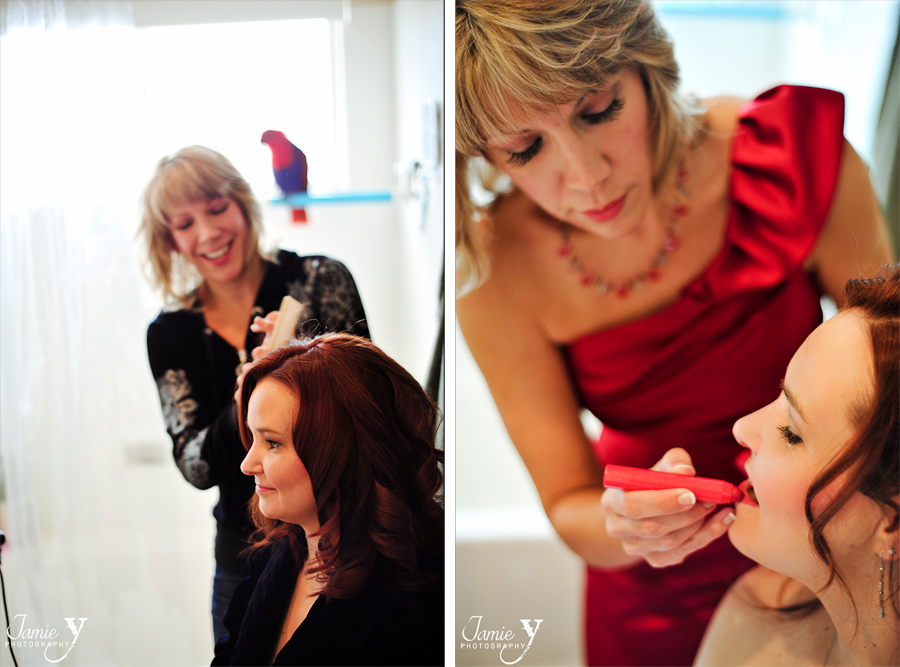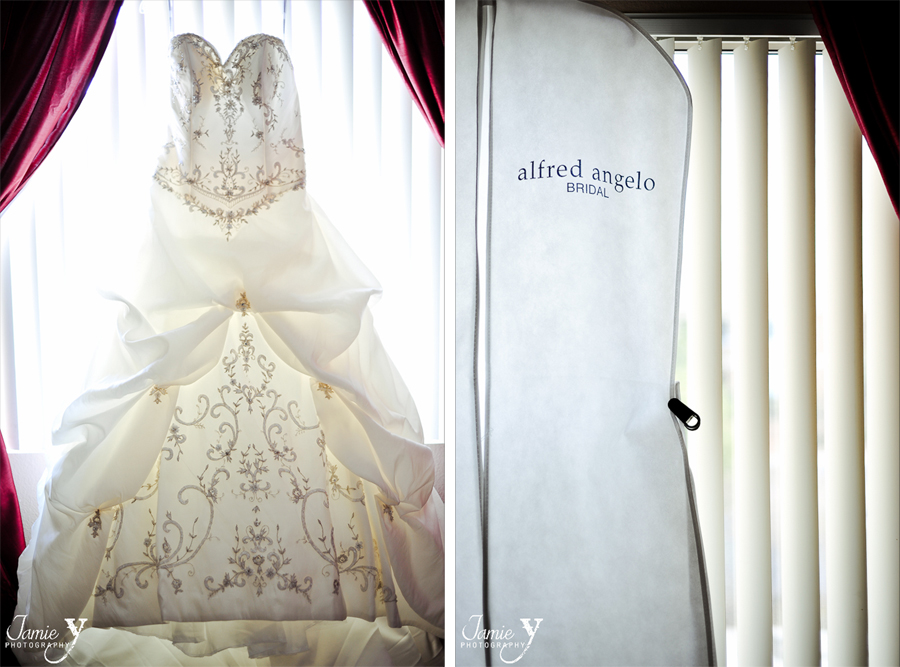 I really really loved her dress.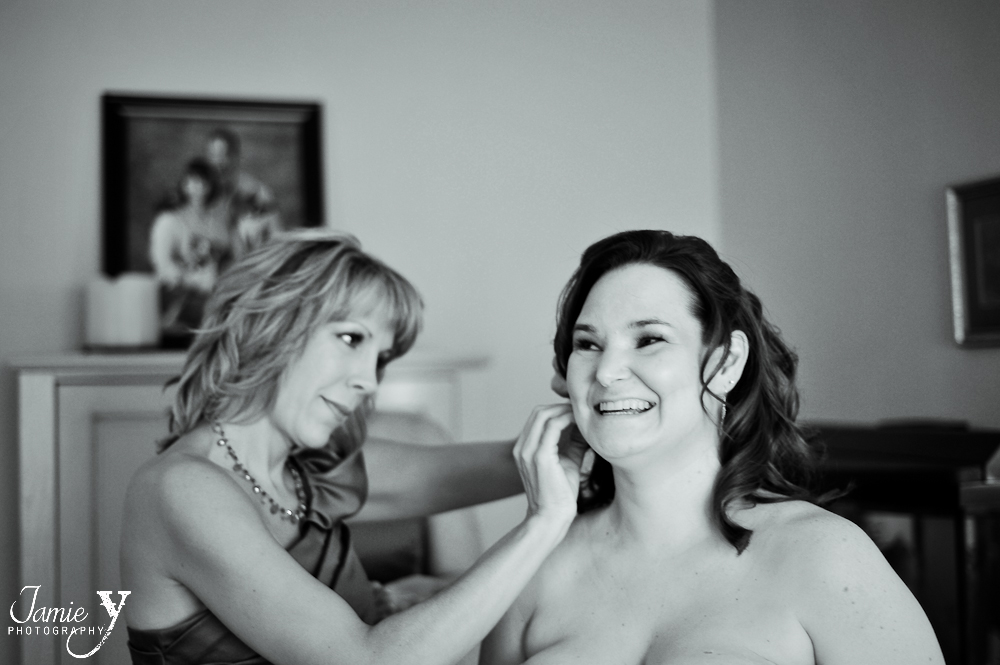 Brandi was so happy and easy going all day.  I swear she glowed!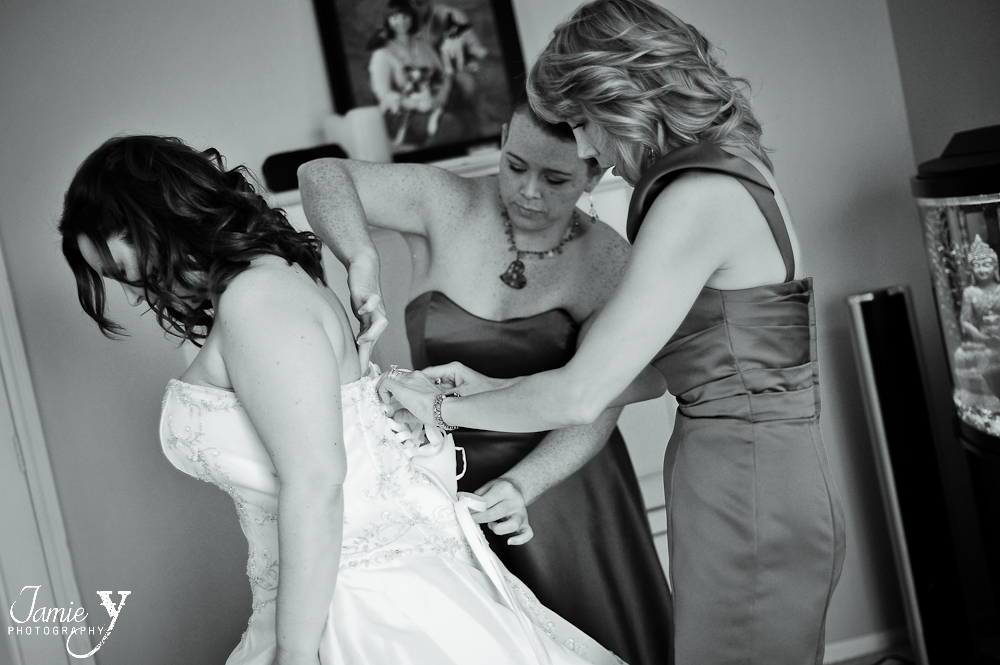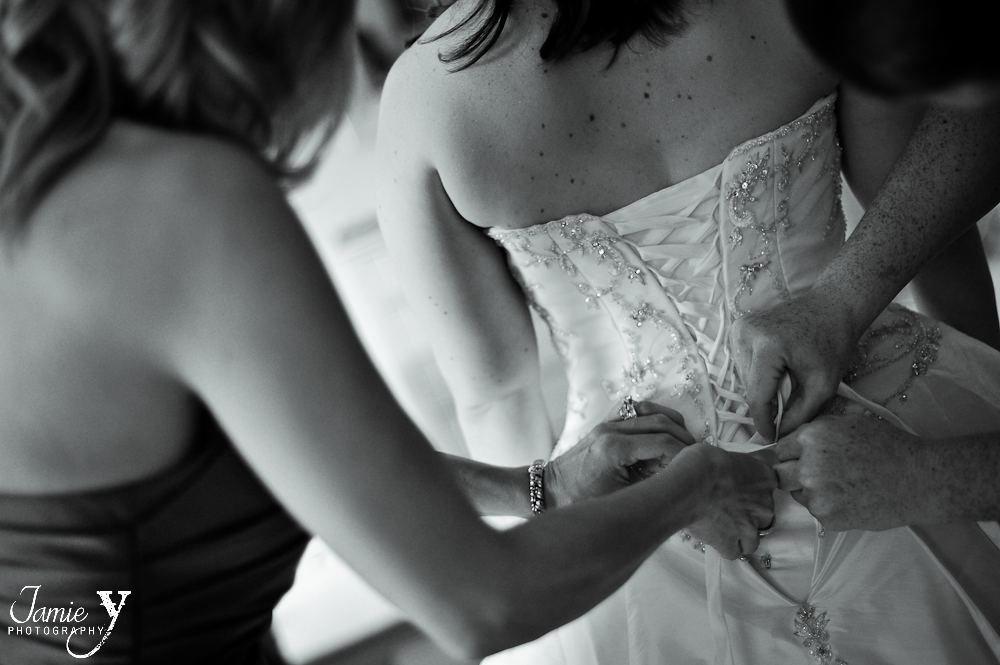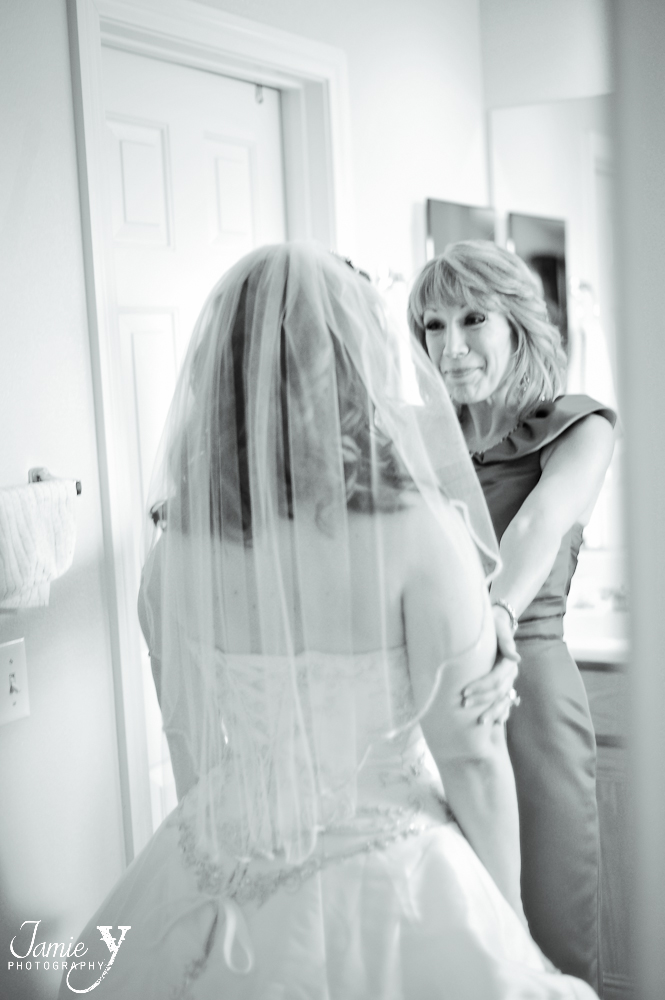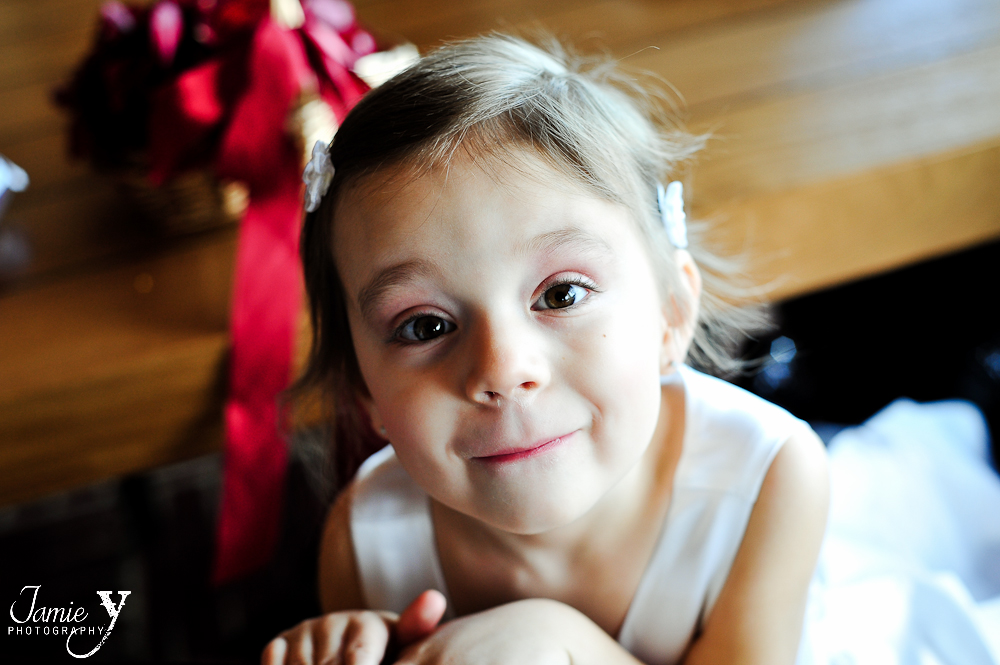 There may be more photos of the flower girl than usual, but I can't help it, she is the cutest one I have seen.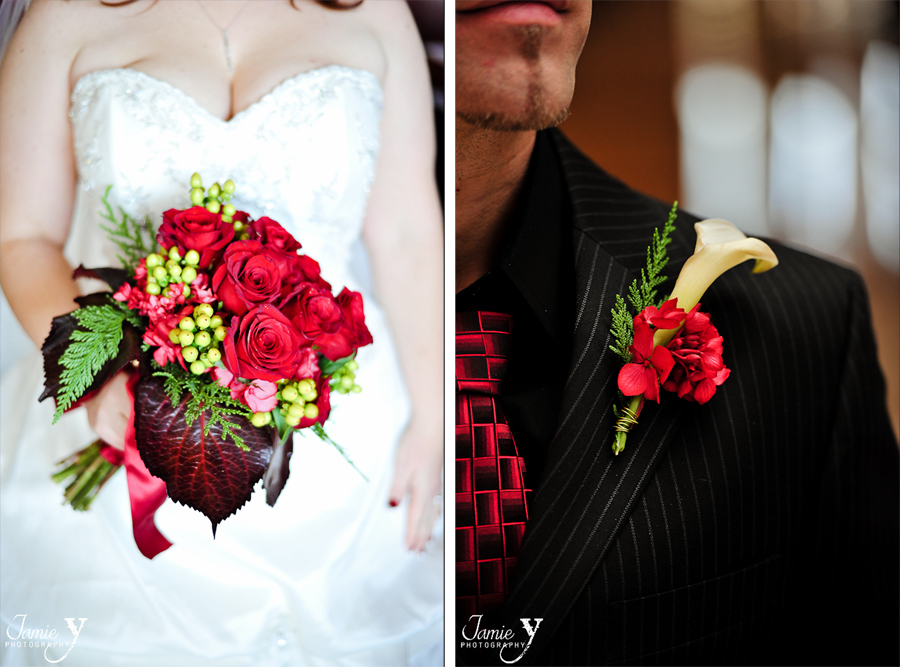 I loved the flowers, they had a Christmas vibe.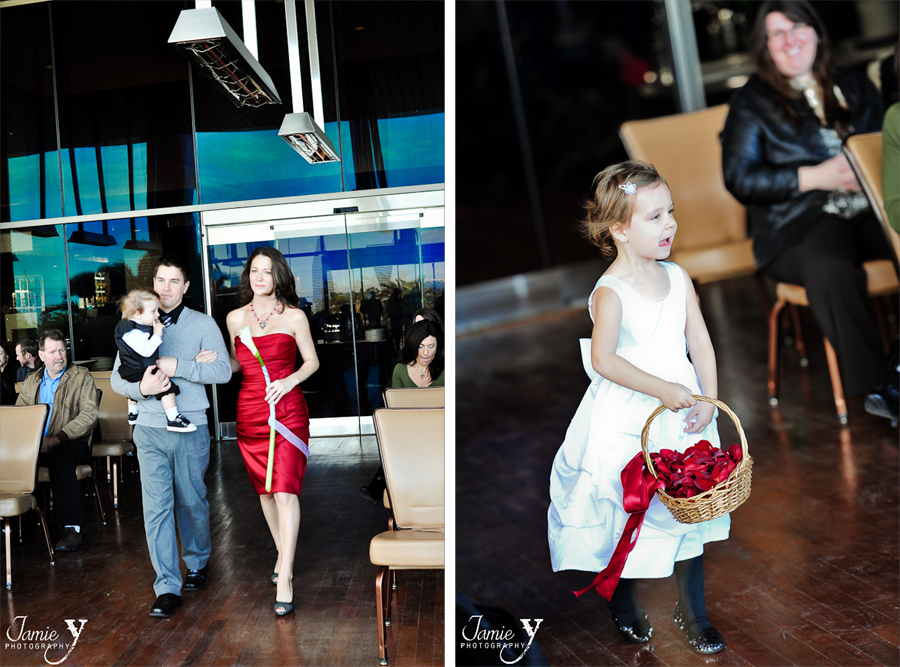 So cute that they carried their son down the aisle.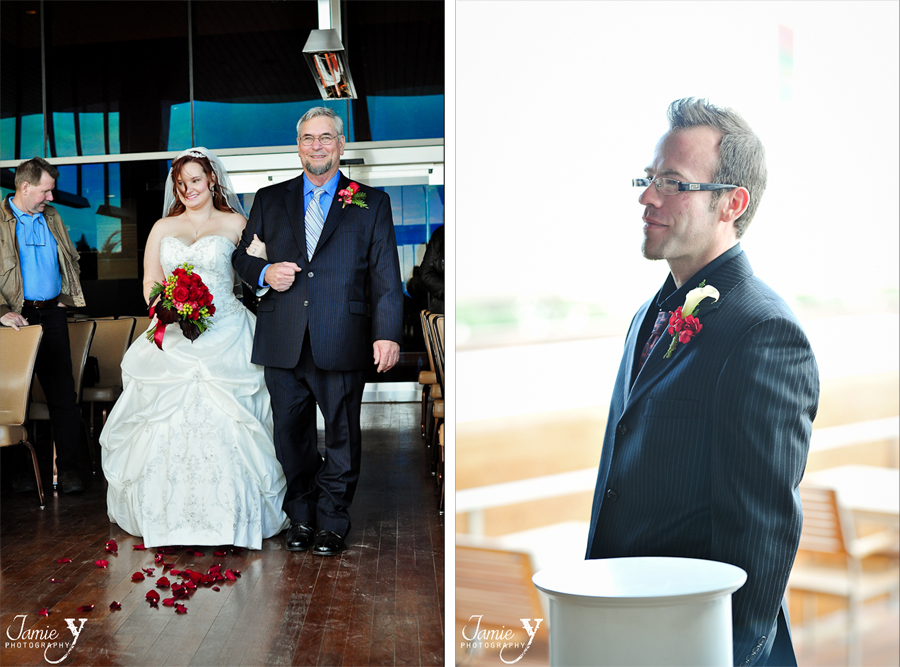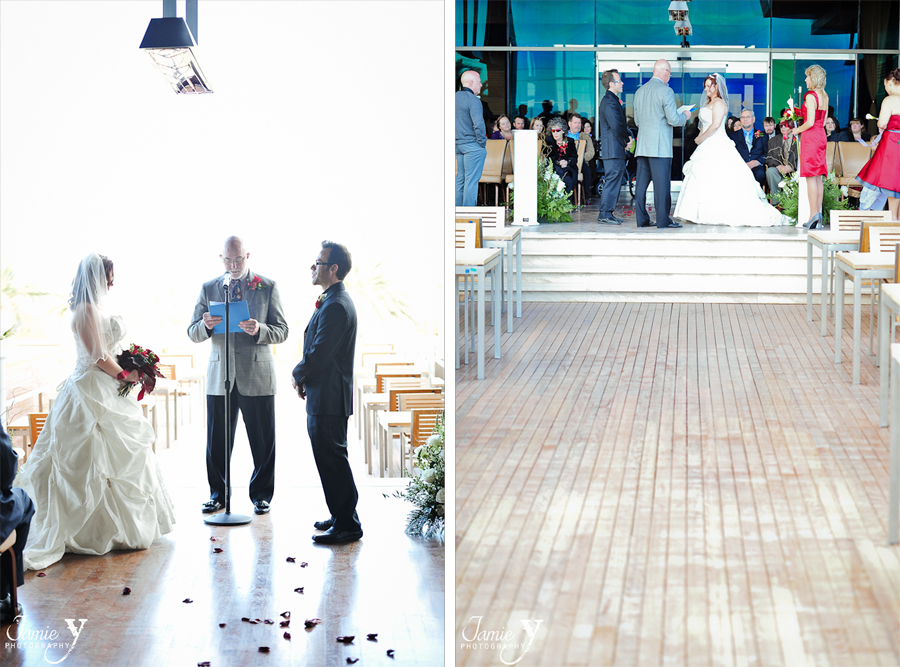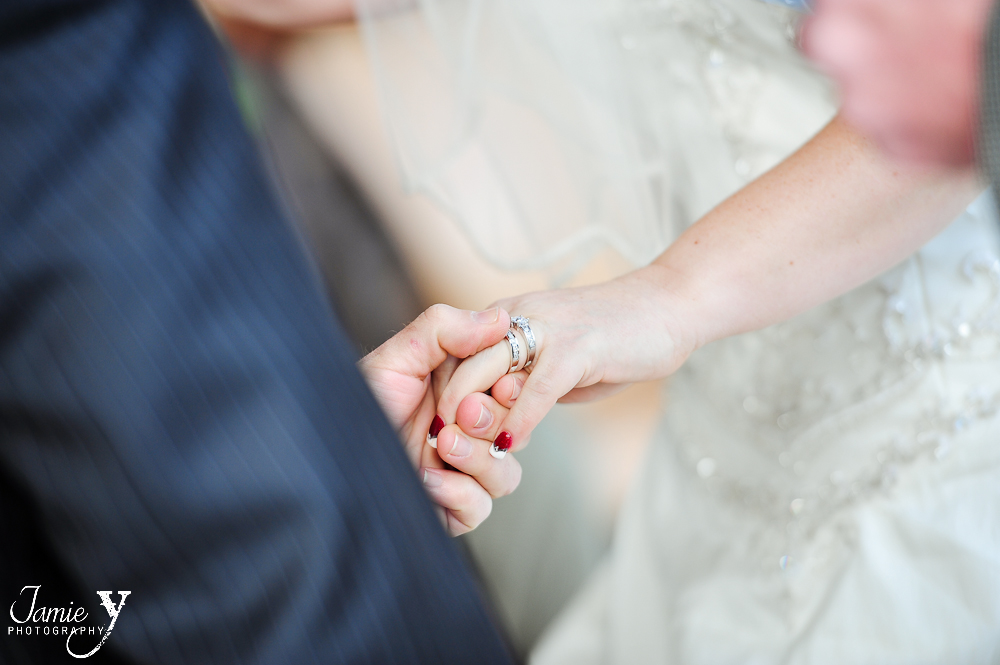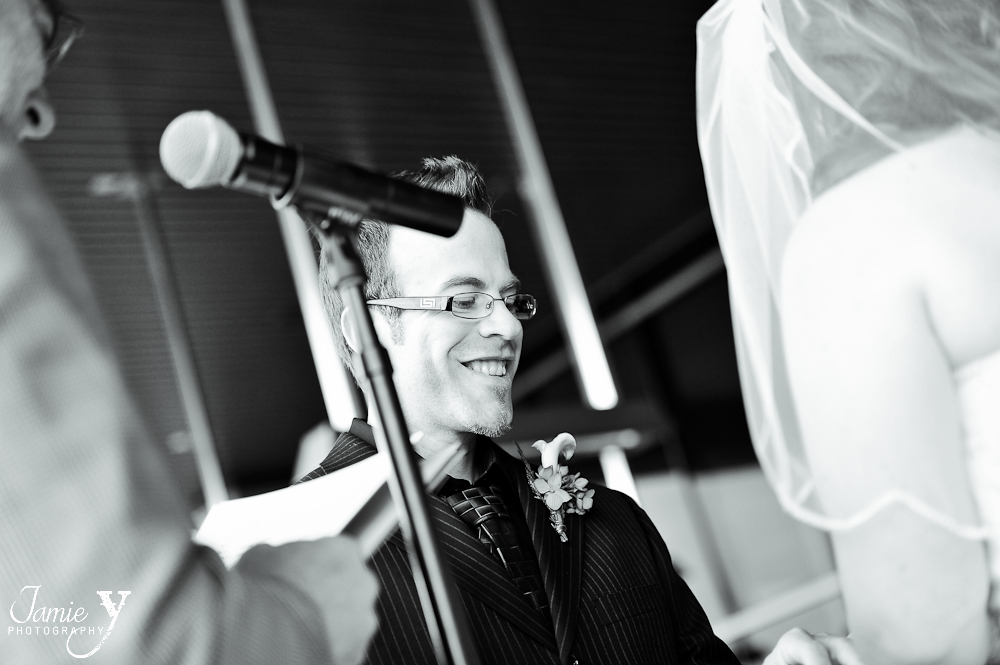 His surprise upon seeing his ring.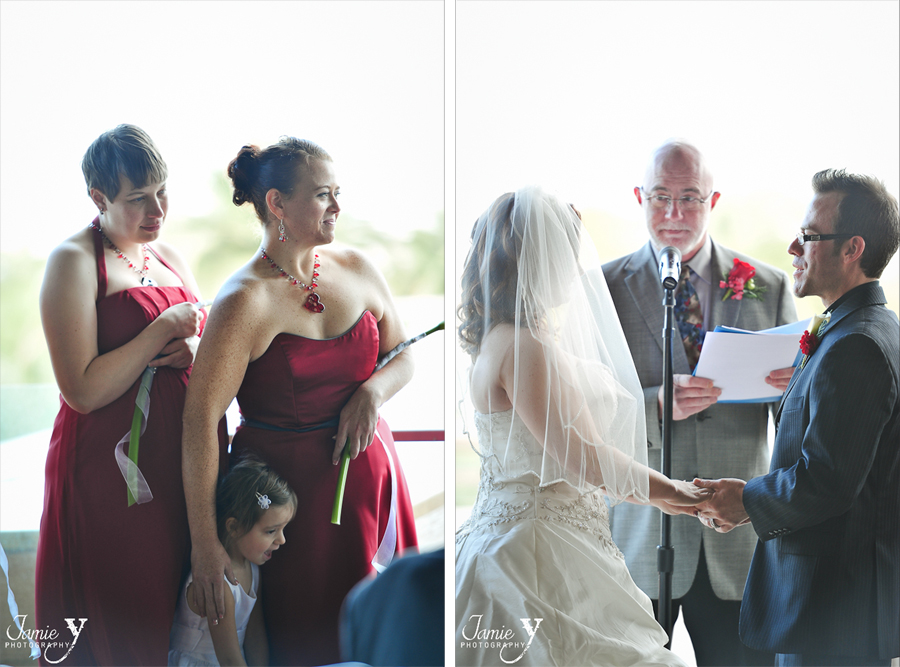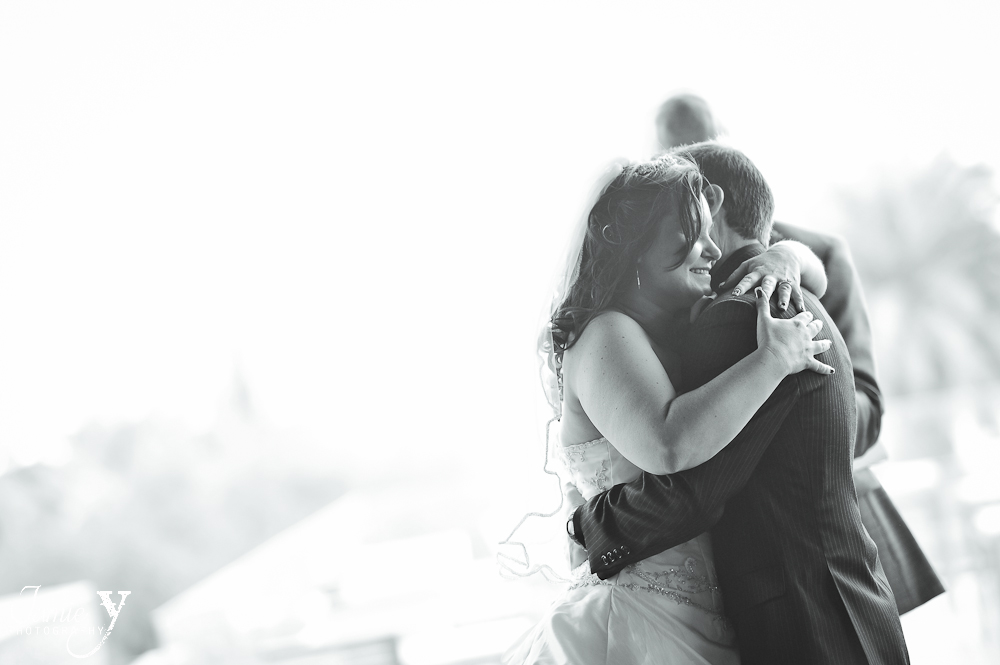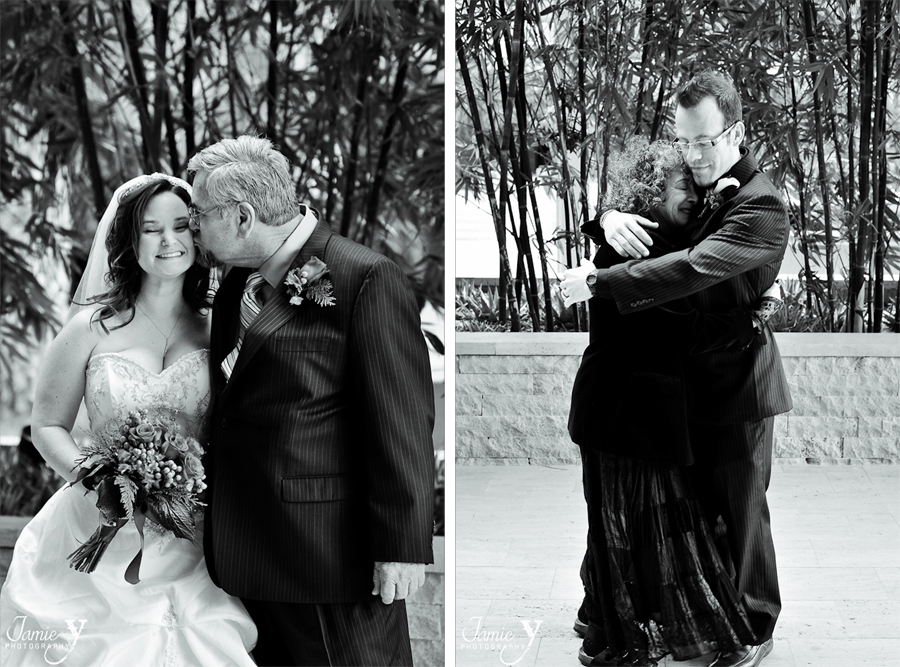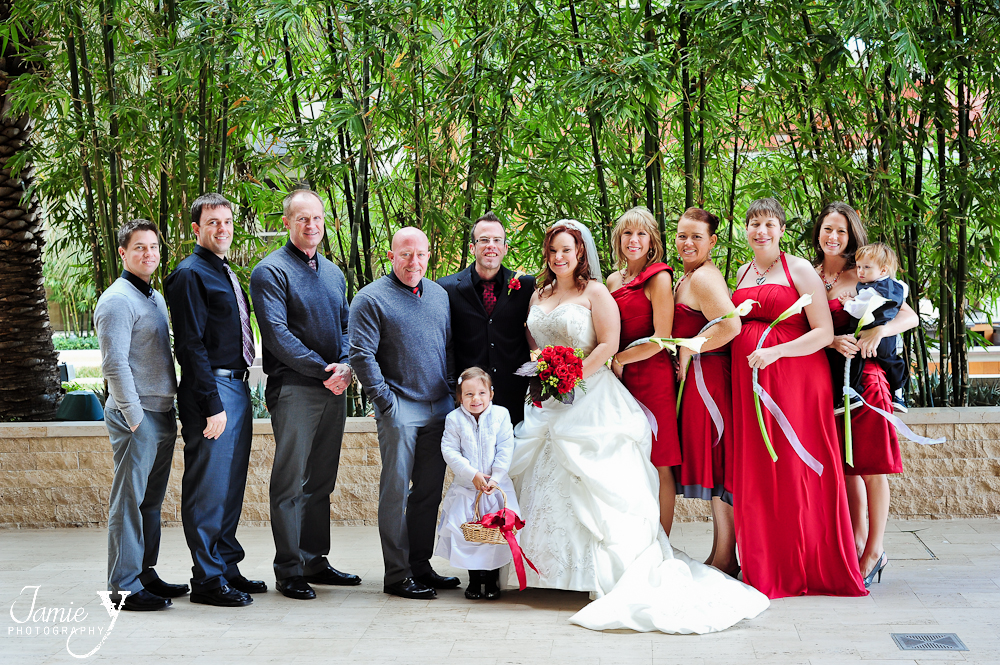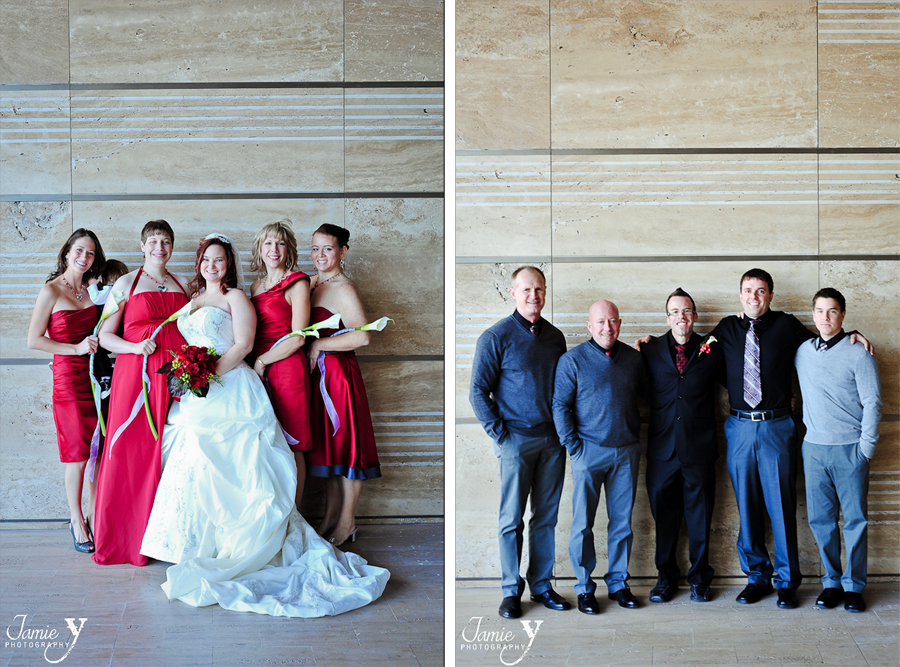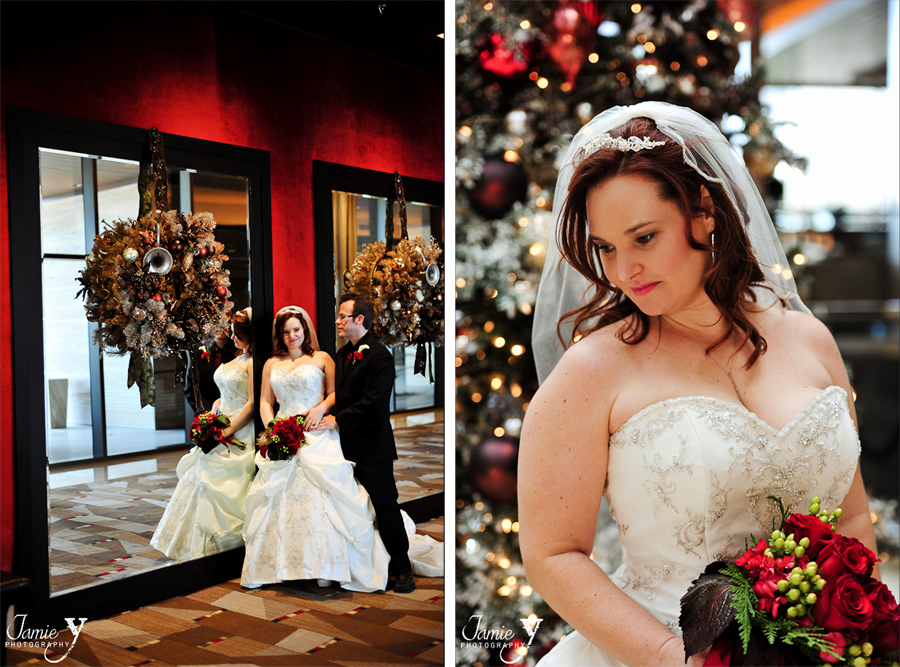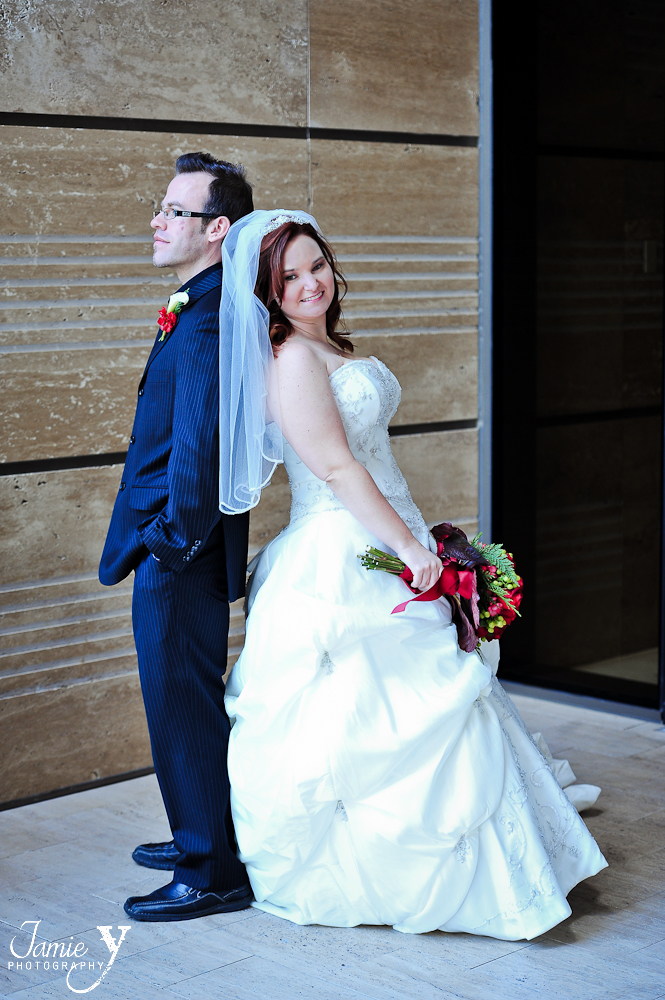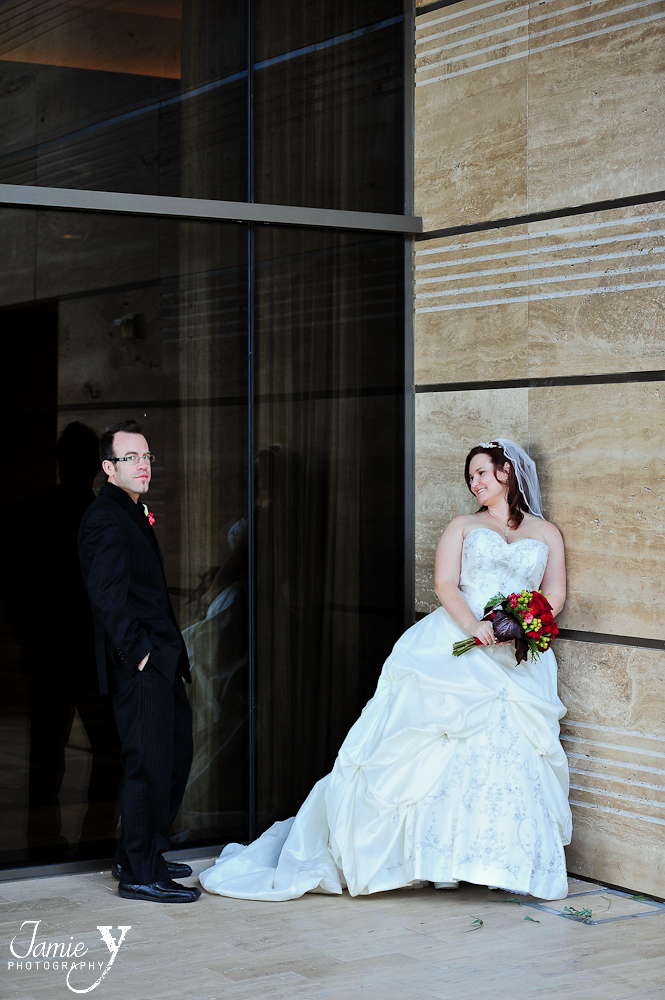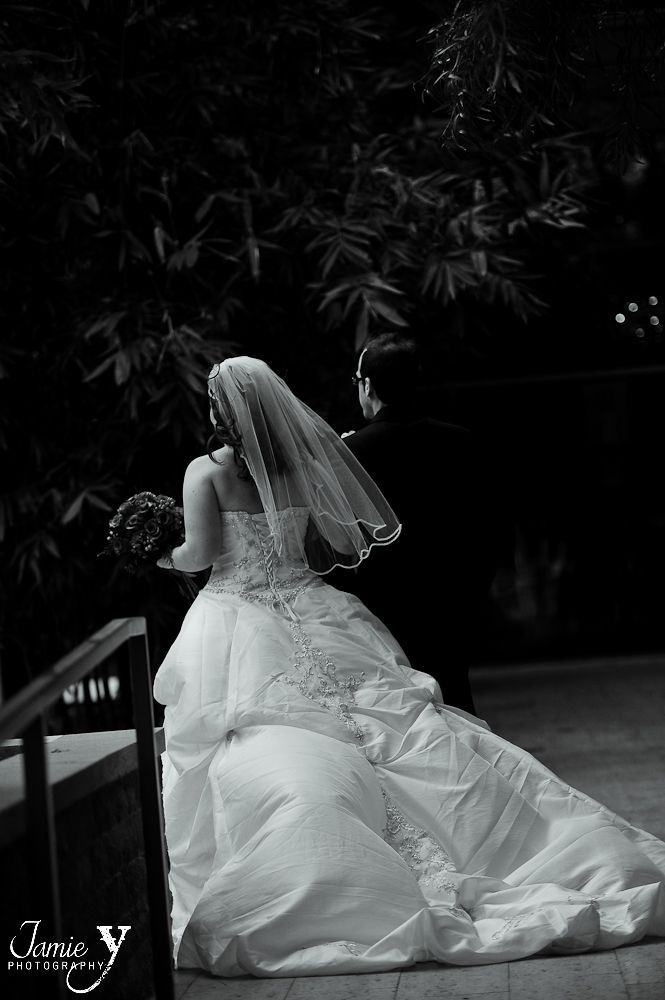 I love the way the wind poofed up the back of her dress when she walked.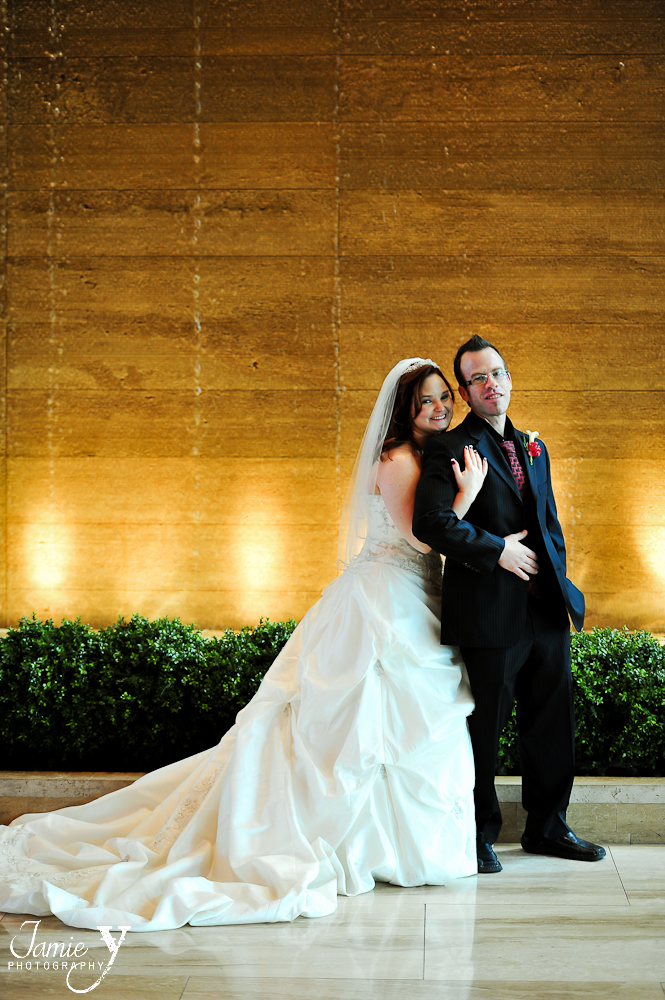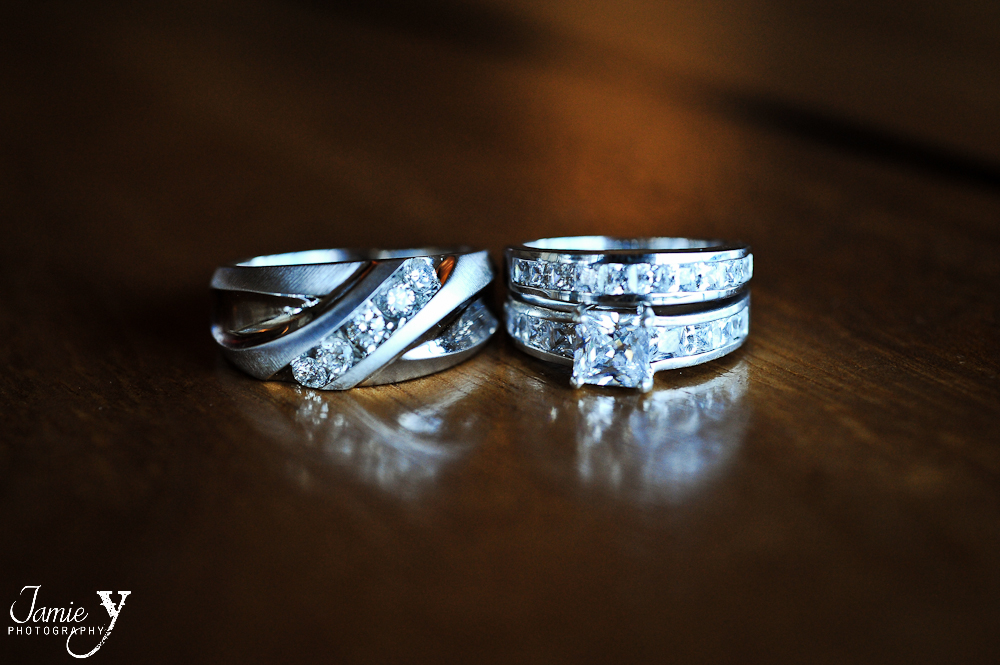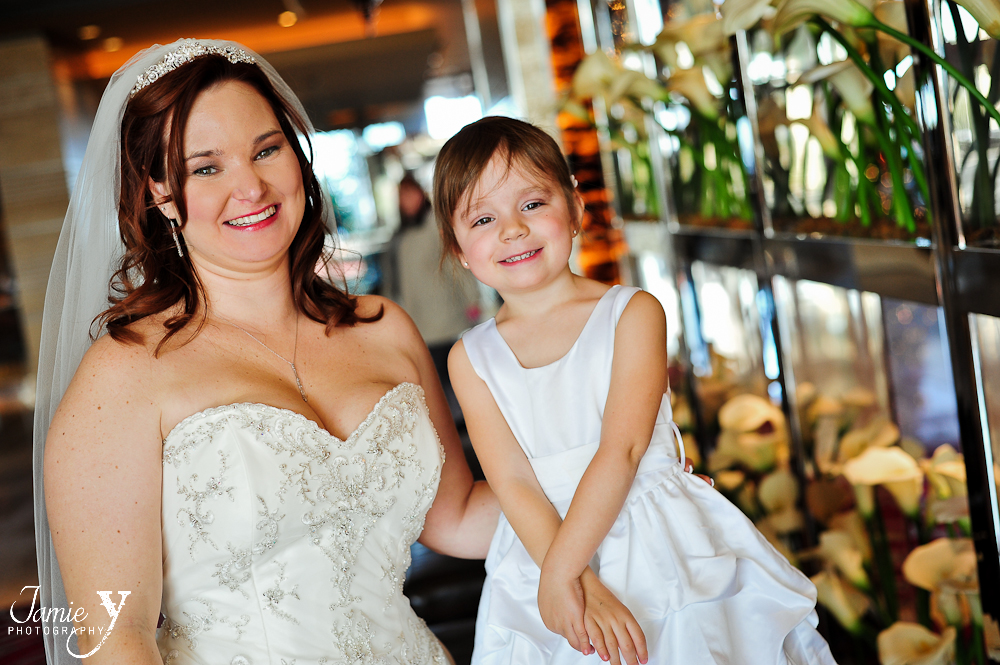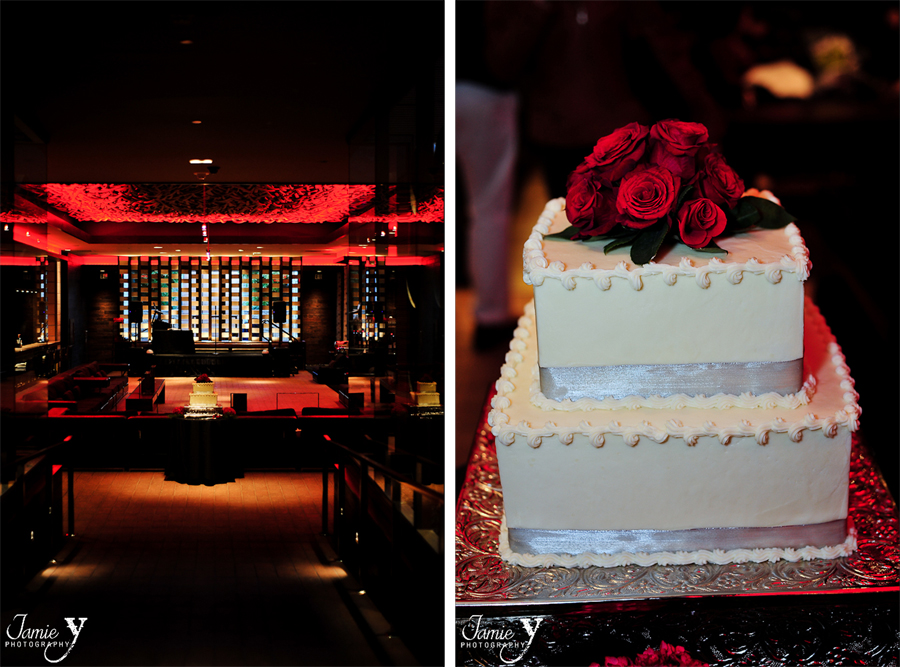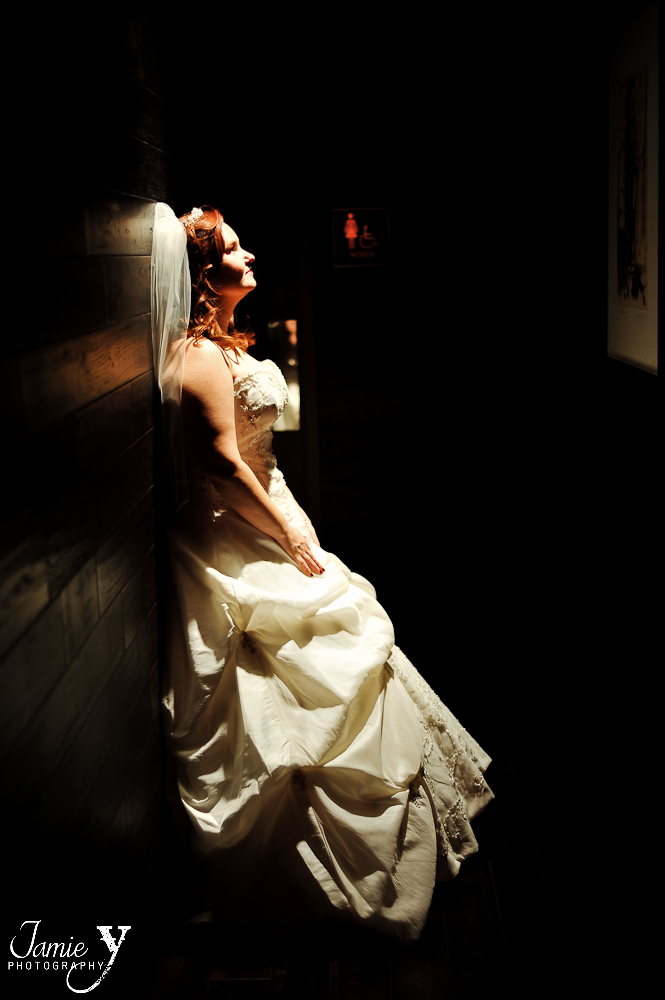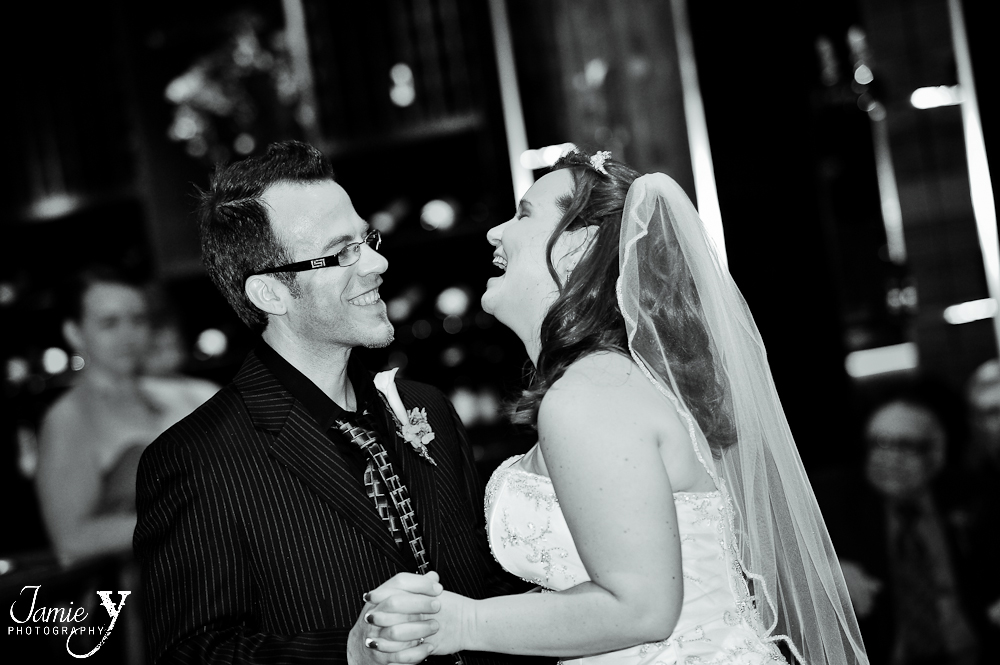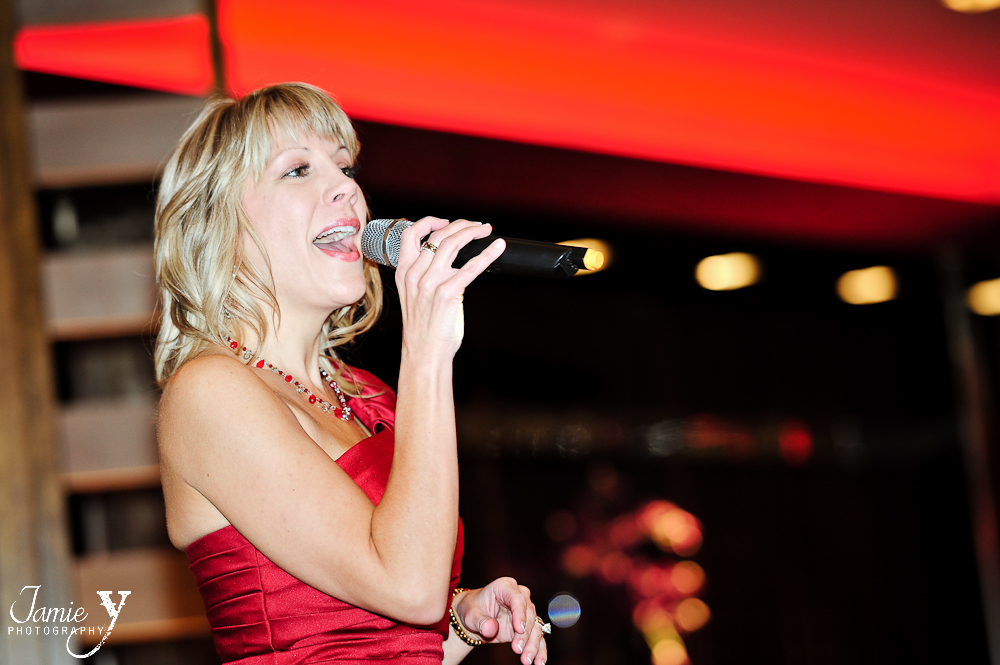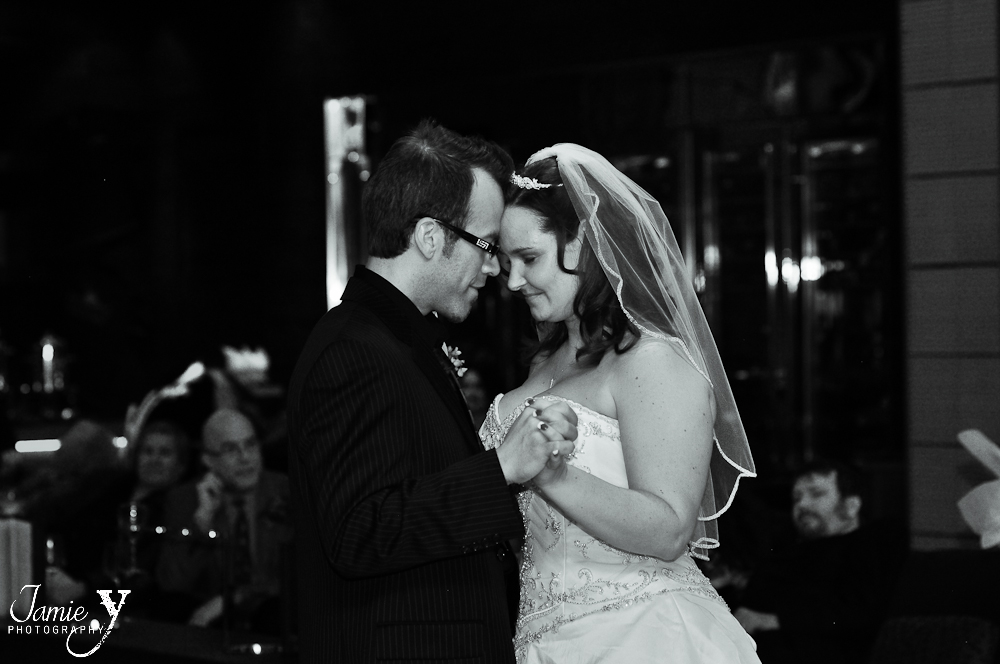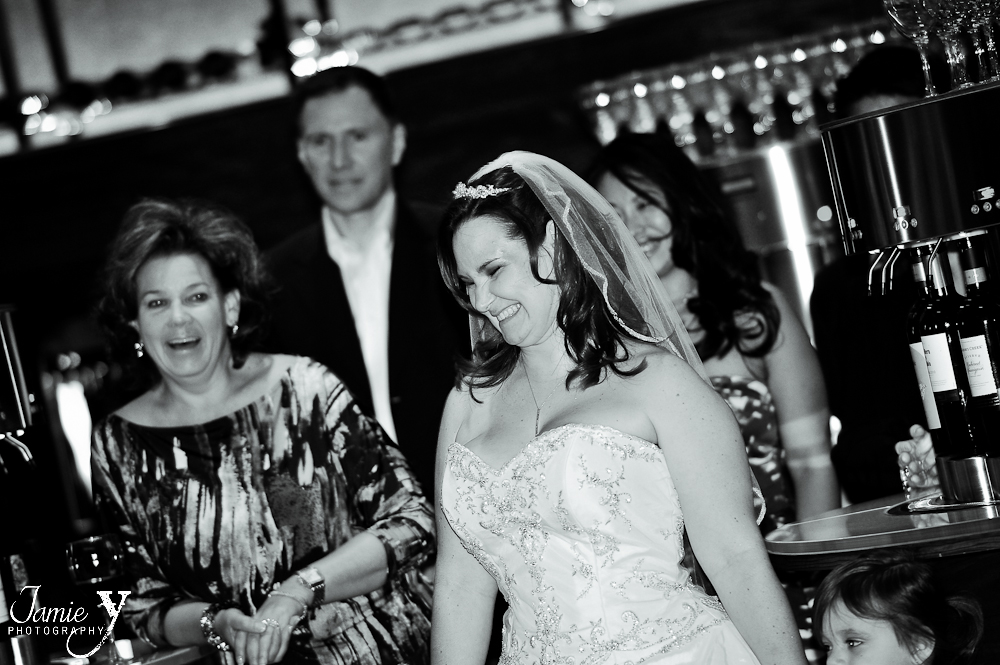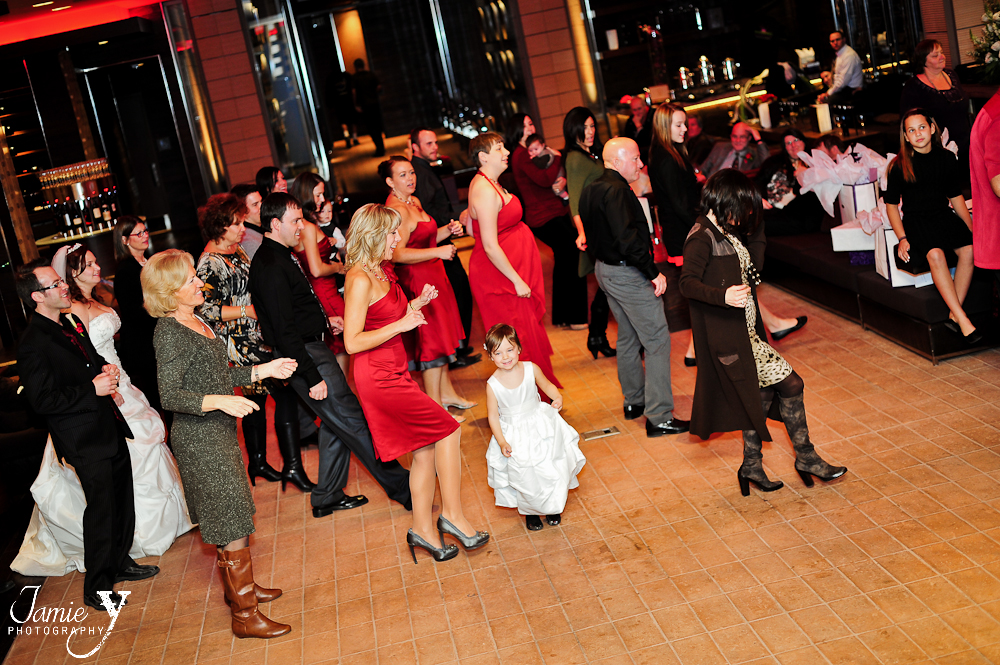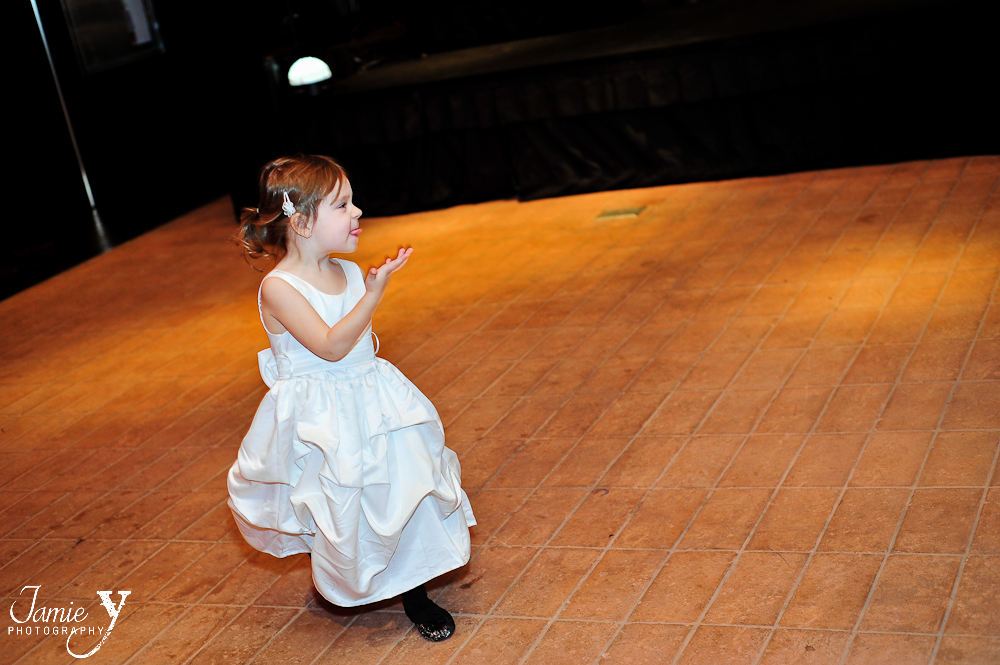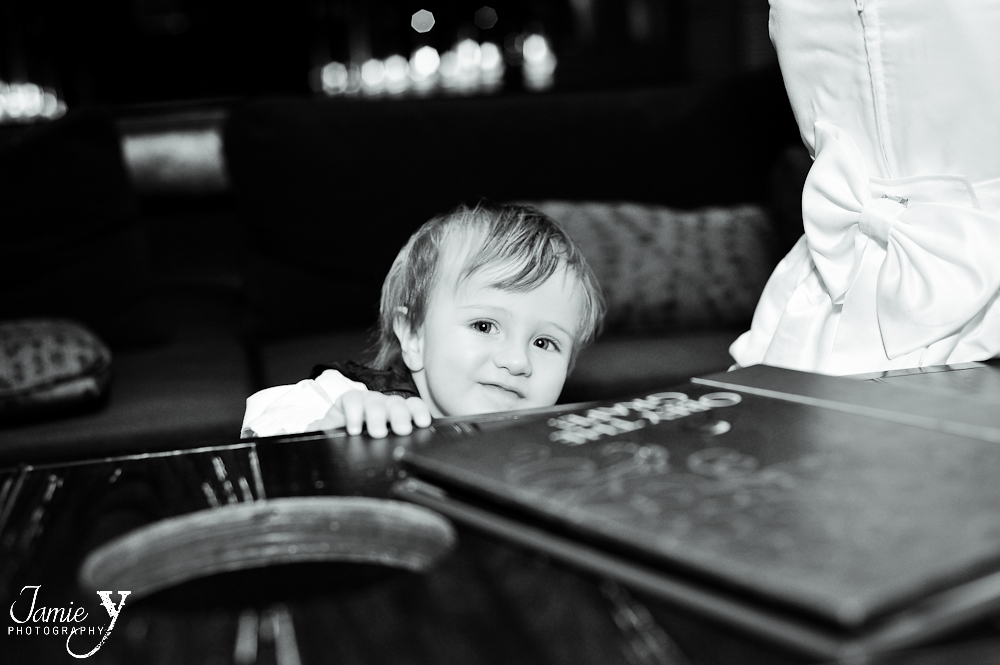 XO-Jamie