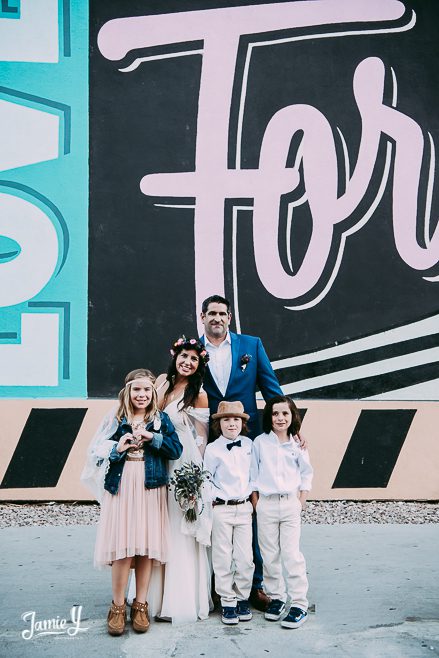 This Boho Downtown Vegas elopement was so much fun.  Jacqueline and Chris came to Vegas to get married with their 3 kids.
Their story according to Jacqueline: "Chris and I met when we were little kids. His family moved one street over from where I lived, and on that very first day, I made instant best friends with his older sister. Over the years and lots of play dates, family dinners, overnight camps, saving the princess in Super Mario Brothers, and even a little after school chore of babysitting my future husband, we all remained incredibly close, but never in a million years, did I think my heart would fall in love with Chris. It was on a solo ski trip visiting his sister when I really got the opportunity to know and understand Chris as an adult, and truly build a strong friendship with him. It did not take long for both of us to consider each other one another's best friend, and from there, our love grew and continues to do so every single day."
Jacqueline was a gorgeous boho bride wearing a dress that she designed and a floral crown.  The whole family was looking pretty stylish as we walked around the Freemont East area.  Most of the murals were not accessible since the music festival just ended.  On the bright side, many of the streets were still blocked off so we had no traffic to deal with as we walked in the streets.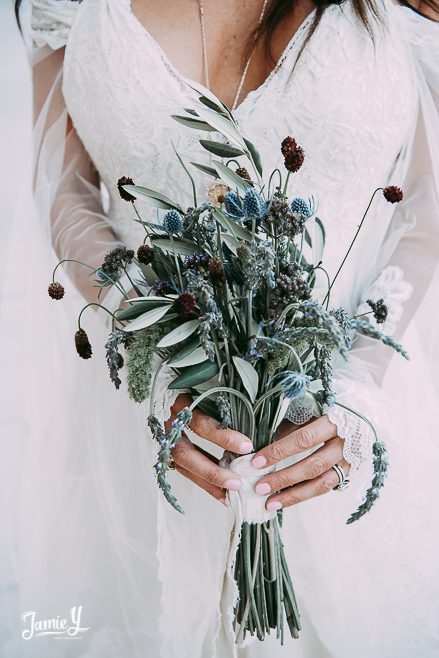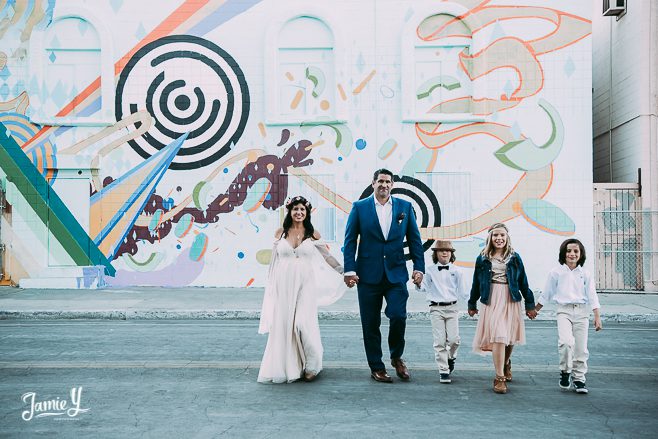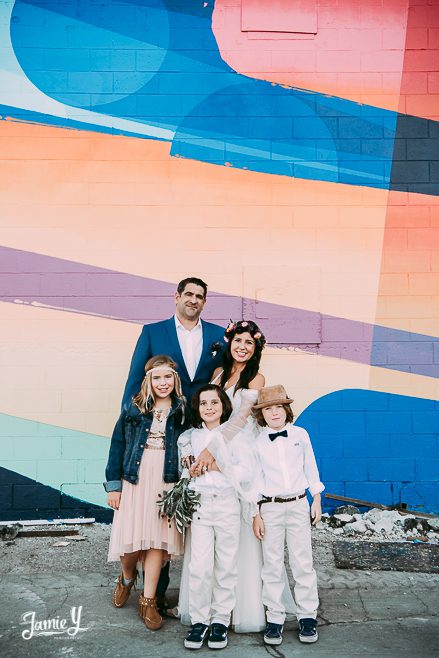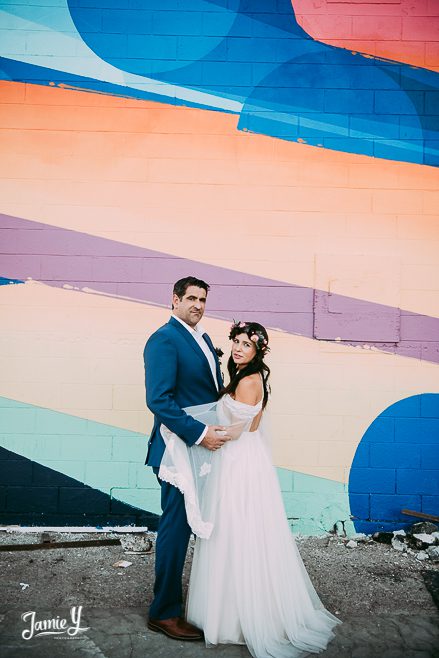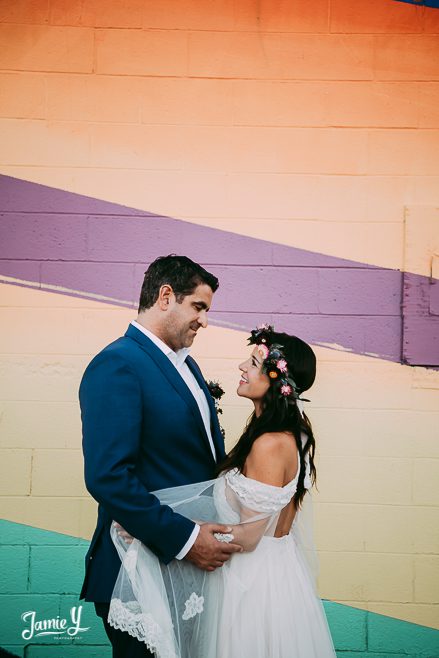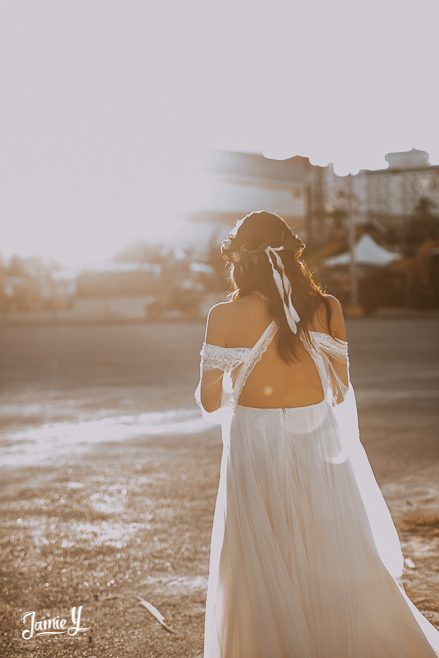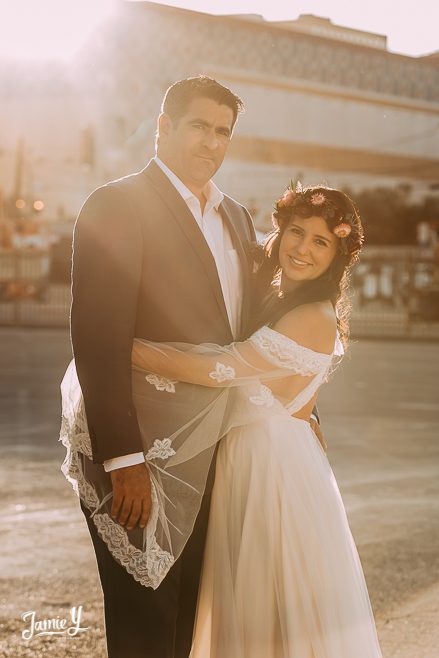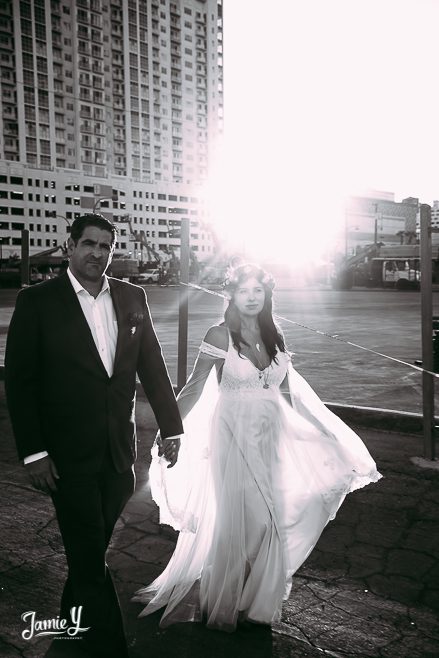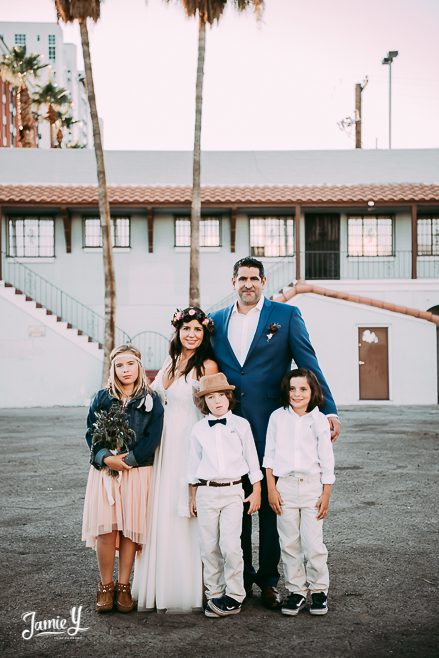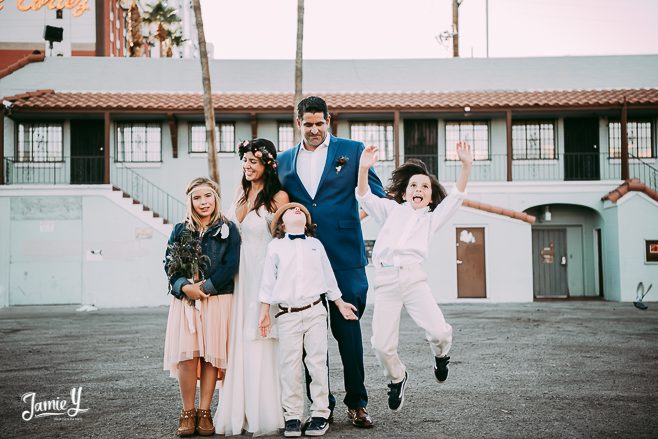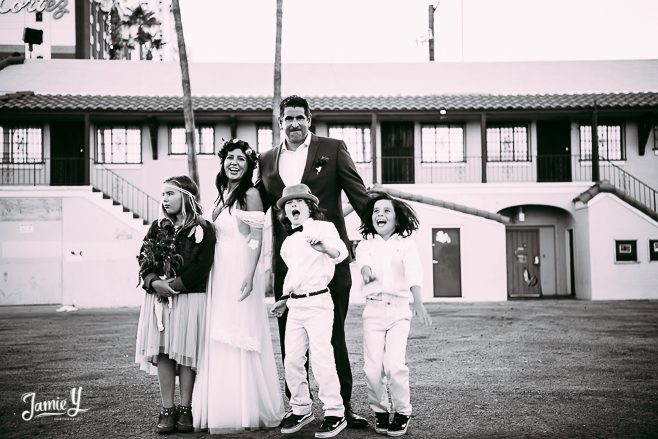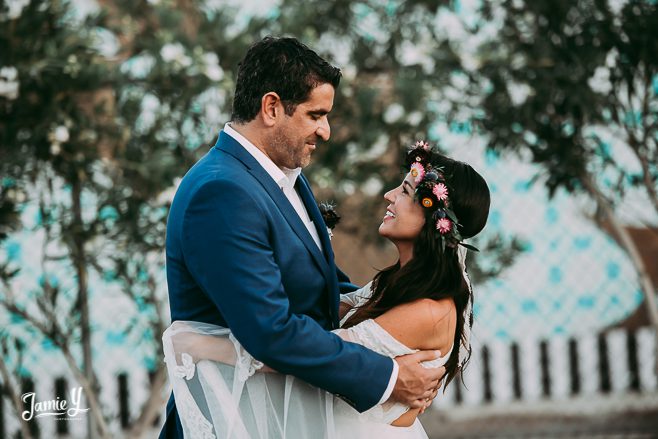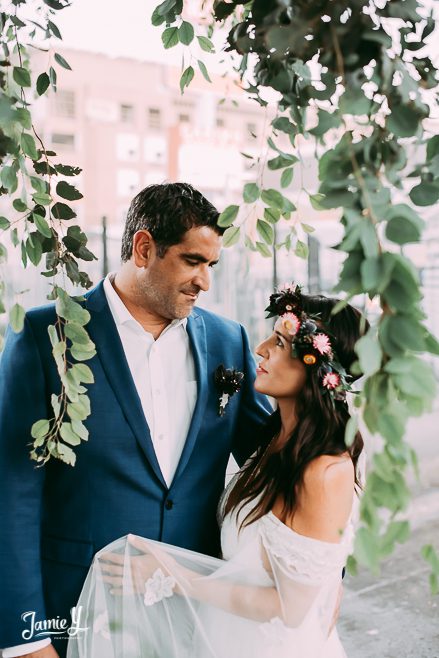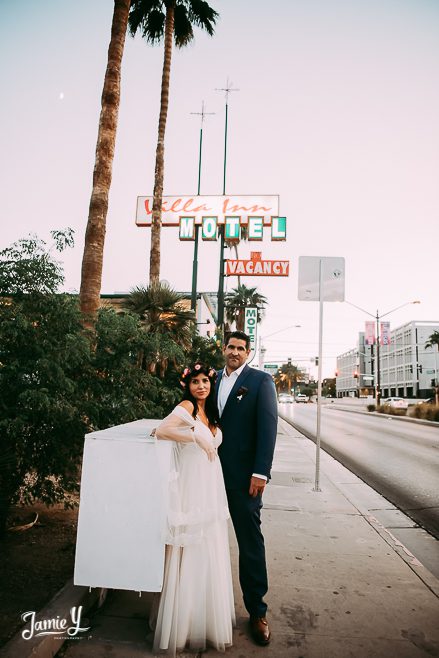 To see even more from their elopement and their fun kids, check out the slideshow below.
XO-Jamie
Boho Downtown Vegas Elopement
Jacqueline & Christopher from JamieY Photography on Vimeo.