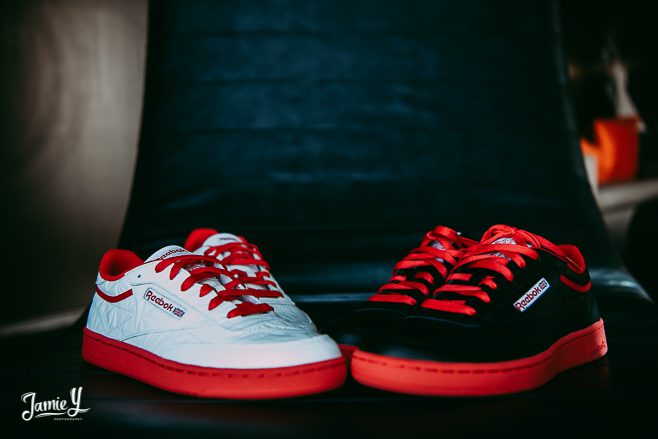 Today's wedding share is from Mindy & Dave's big day!  Mindy & Dave live in California and traveled to Las Vegas for their wedding with a few close friends and family.  We all started off the day at the hotel at the Palms Place.  Mindy got all dolled up by the girls at Amelia C & Co.  Once in her dress, and ready, we headed downstairs for a romantic first look just outside of the hotel.  From that moment on, Dave had a huge smile on his face for the rest of the day.
Dave not only got to marry the love of his life, but he also got to shoot some guns afterwards!  After their ceremony, they headed back to the Palms to catch a ride in some hummers to Battlefield Vegas where their reception was held.  They had an outdoor bbq thanks to Rollin Smoke BBQ.  Once everyone was done eating, it was time to head inside the range.  Everyone picked out their shooting package.  Next, we all got on our protective glasses and headphones.  A few of their guests joined them in shooting.  Definitely a day to remember!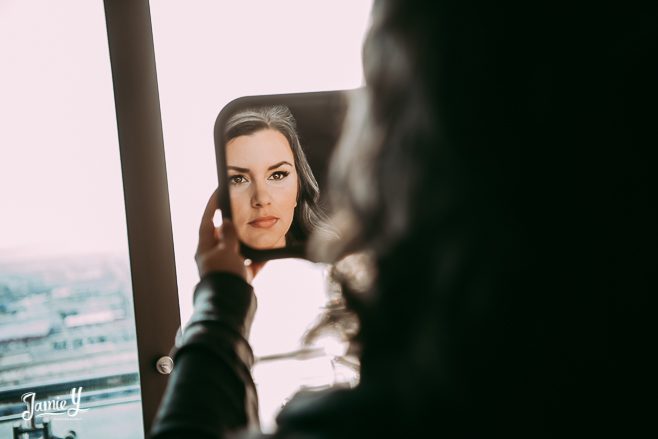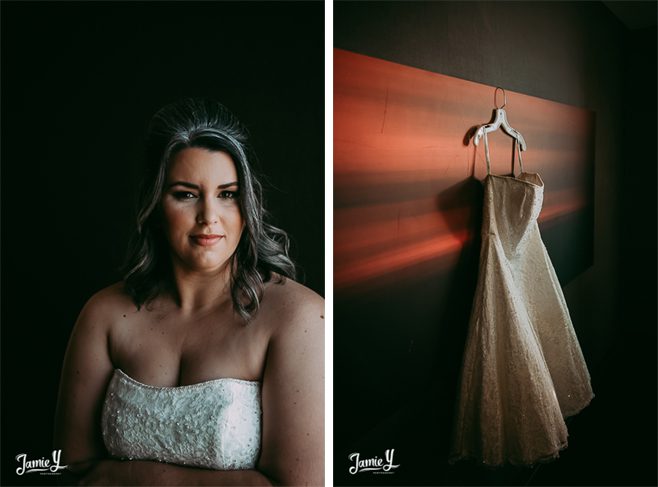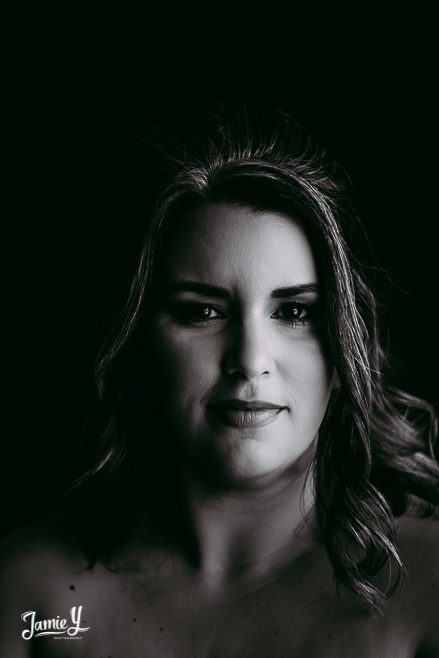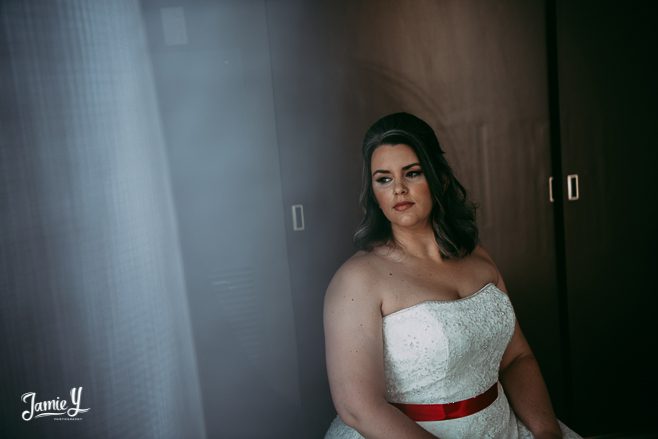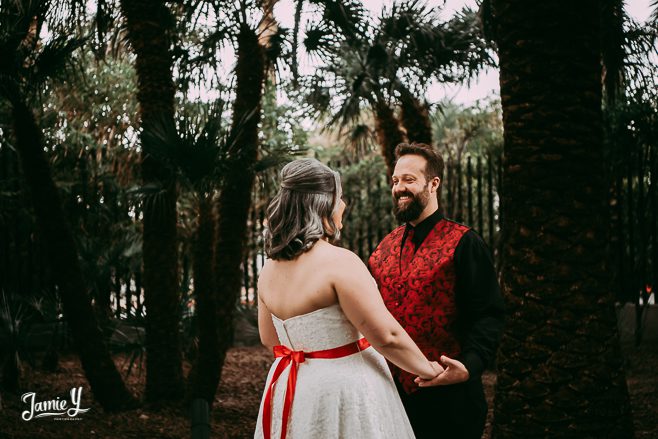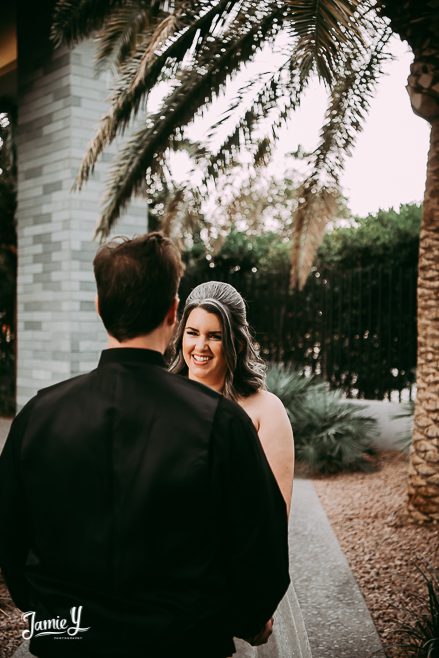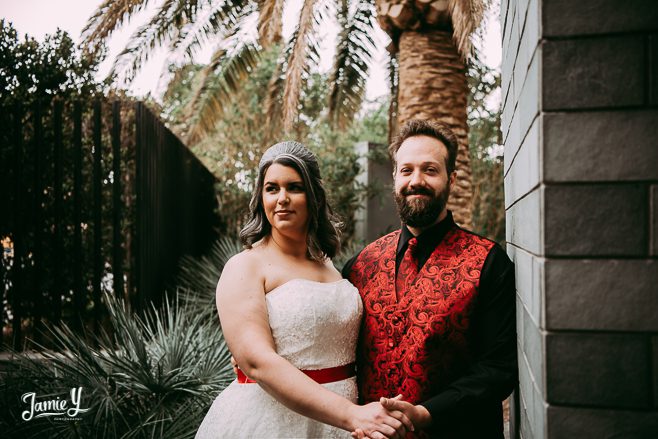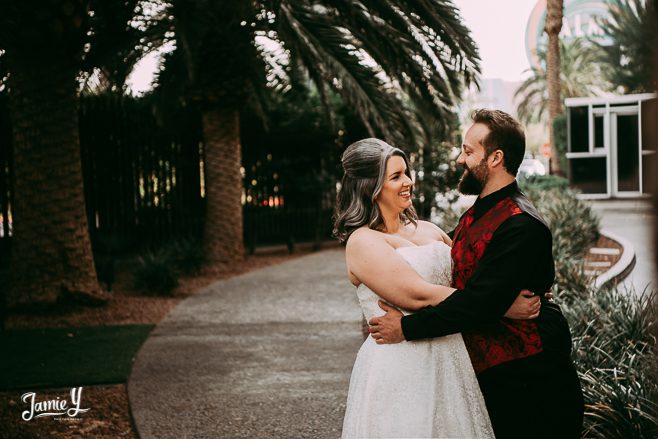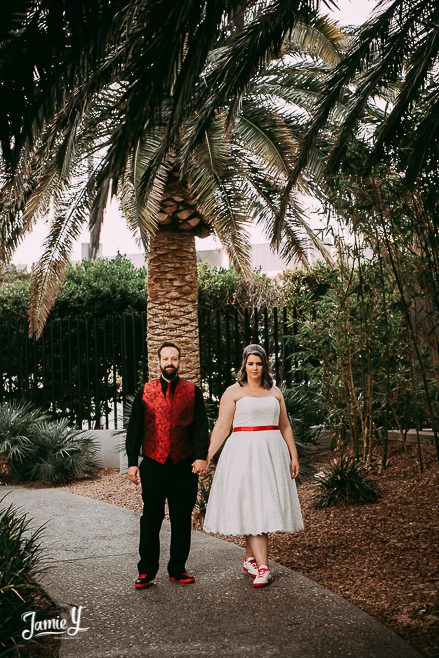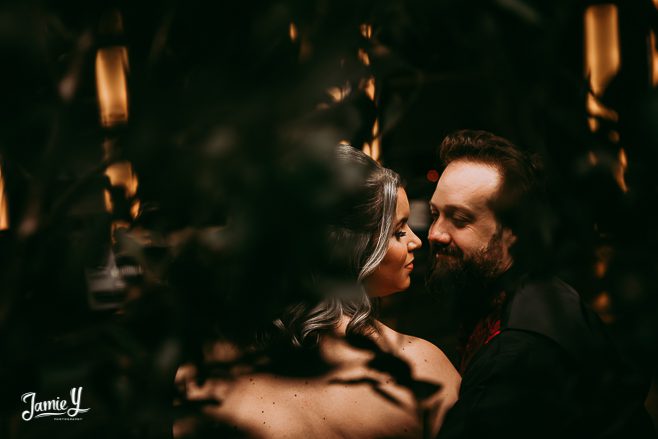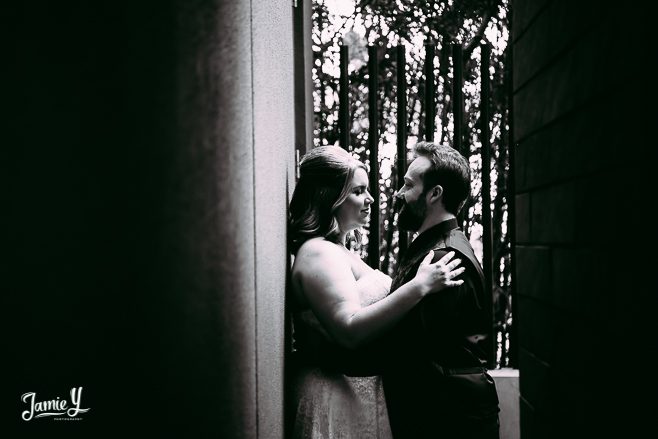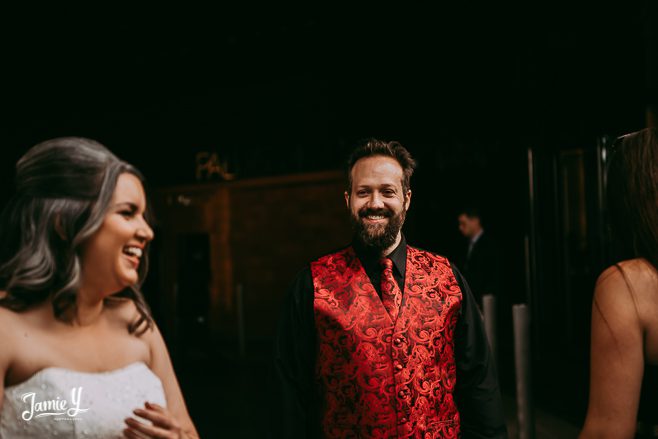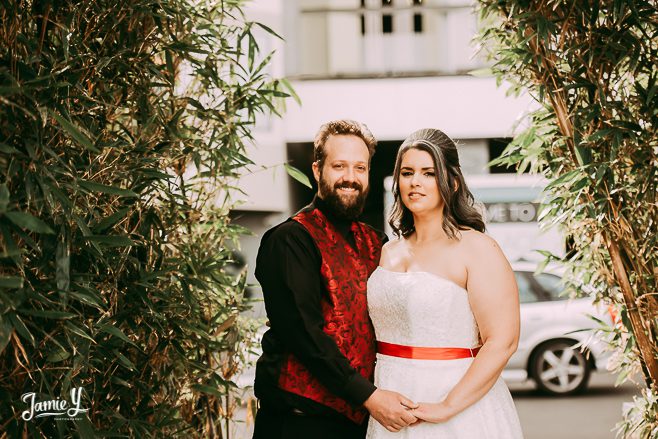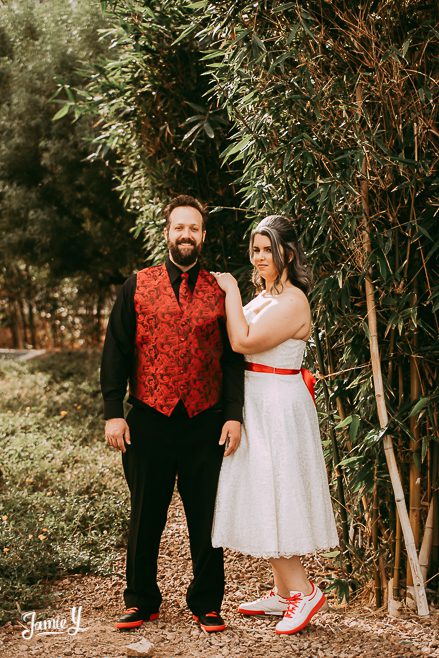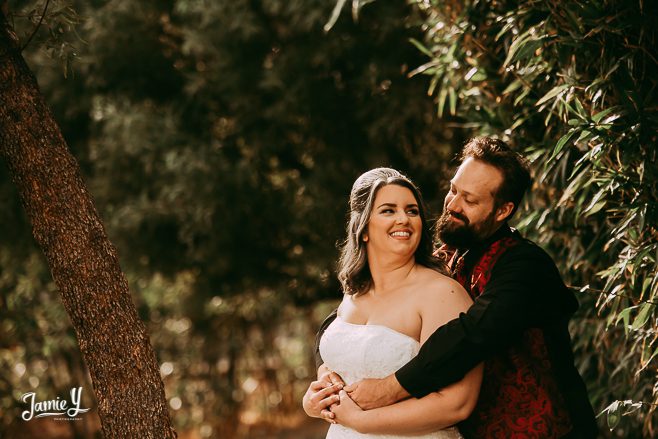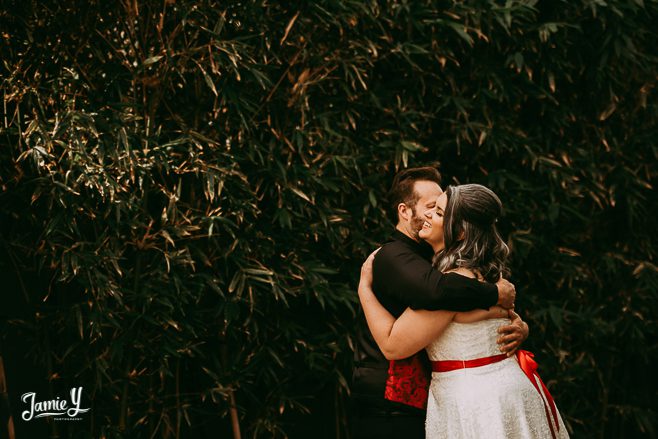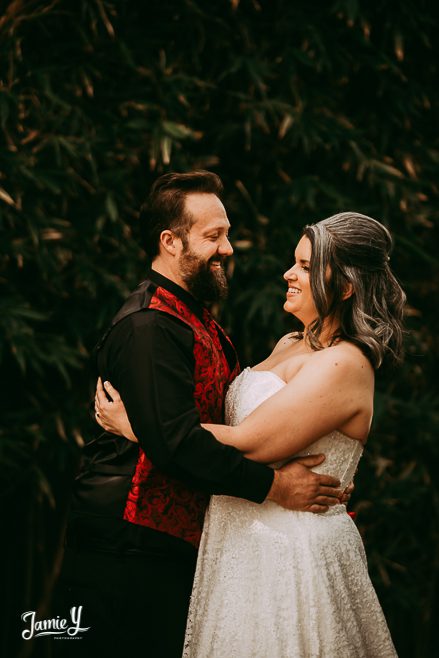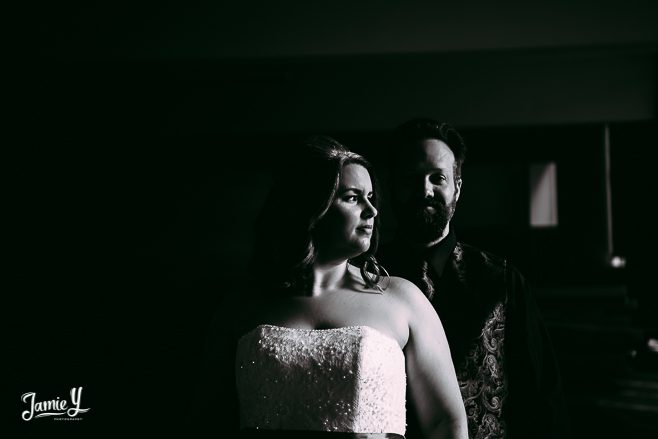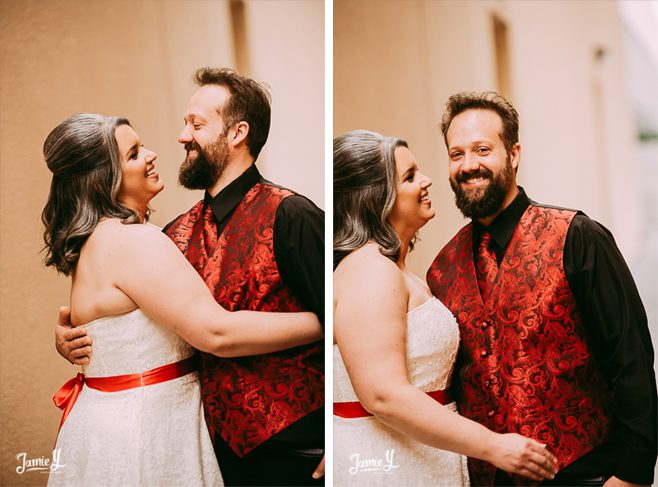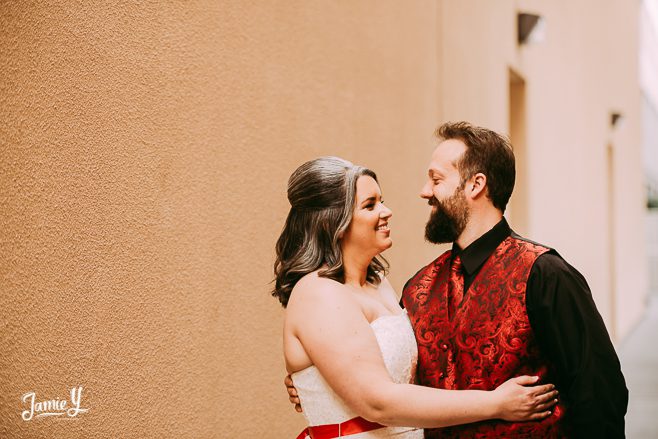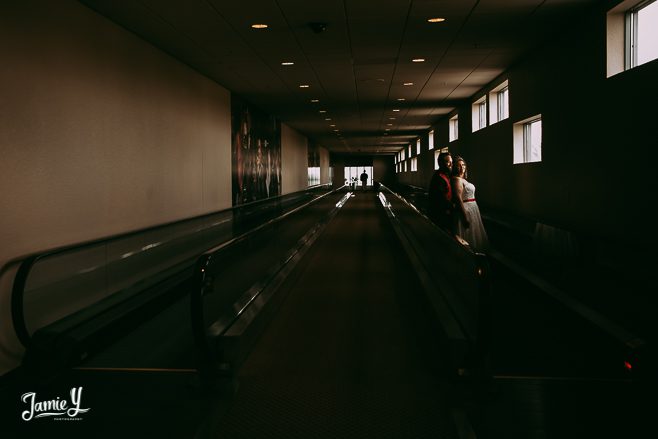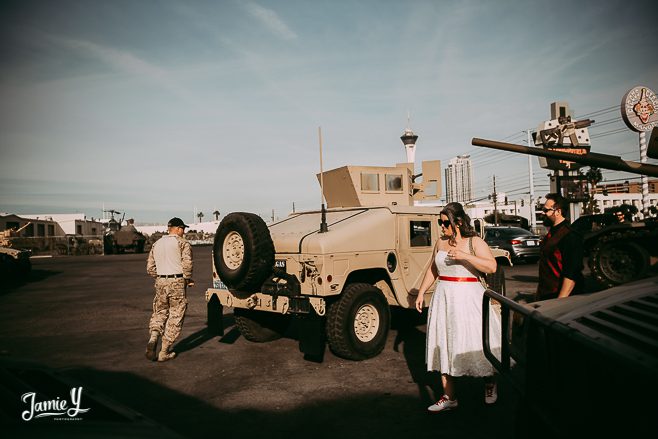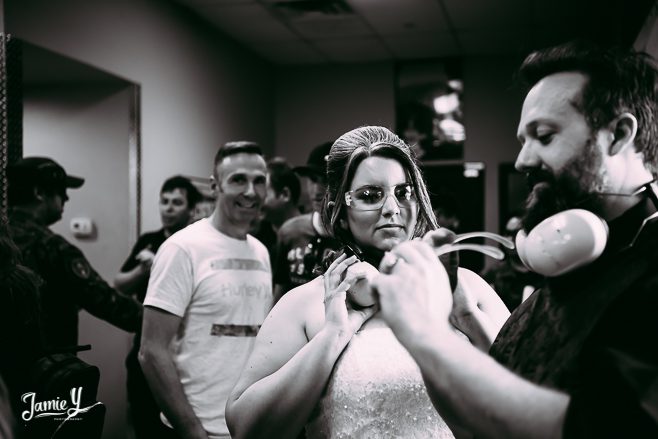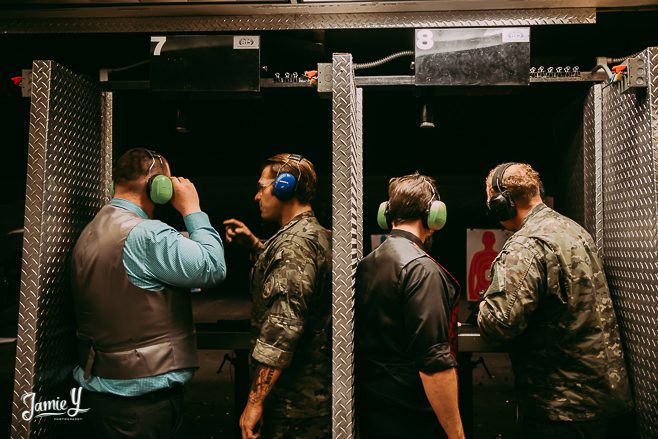 To see even more from their day, just watch the slideshow below.
XO-Jamie
Battlefield Vegas Wedding
Mindy & Dave from JamieY Photography on Vimeo.